Looking for the best restaurants in Atlantic Beach, NC to enjoy during your beach trip?
We have you covered!
My family has been visiting Atlantic Beach for generations, and our annual summer trips give us a chance to enjoy all the classic places to eat in Atlantic Beach.
While restaurants do come and go on the island–RIP, Channel Marker–many small, family-run eateries have been around for decades.
We've rounded up some of the most popular Atlantic Beach restaurants to help you enjoy your next Crystal Coast vacation!
Some links in this post may be affiliate links. If you make a purchase through one of these links, we may earn a small commission at no extra cost to you. Please see our

disclosure policy

for more detail.
Tips for Visiting Atlantic Beach Restaurants
As you pick places to eat in Atlantic Beach, keep in mind that many restaurants get overwhelmed with crowds in the summer, and only a few take reservations!
If you can, consider eating outside of peak meal times in order to limit waiting.
Additionally, if you happen to be visiting Atlantic Beach in the off-season, double-check the hours of the eateries you want to visit before going, as some shops close or limit their hours in the winter.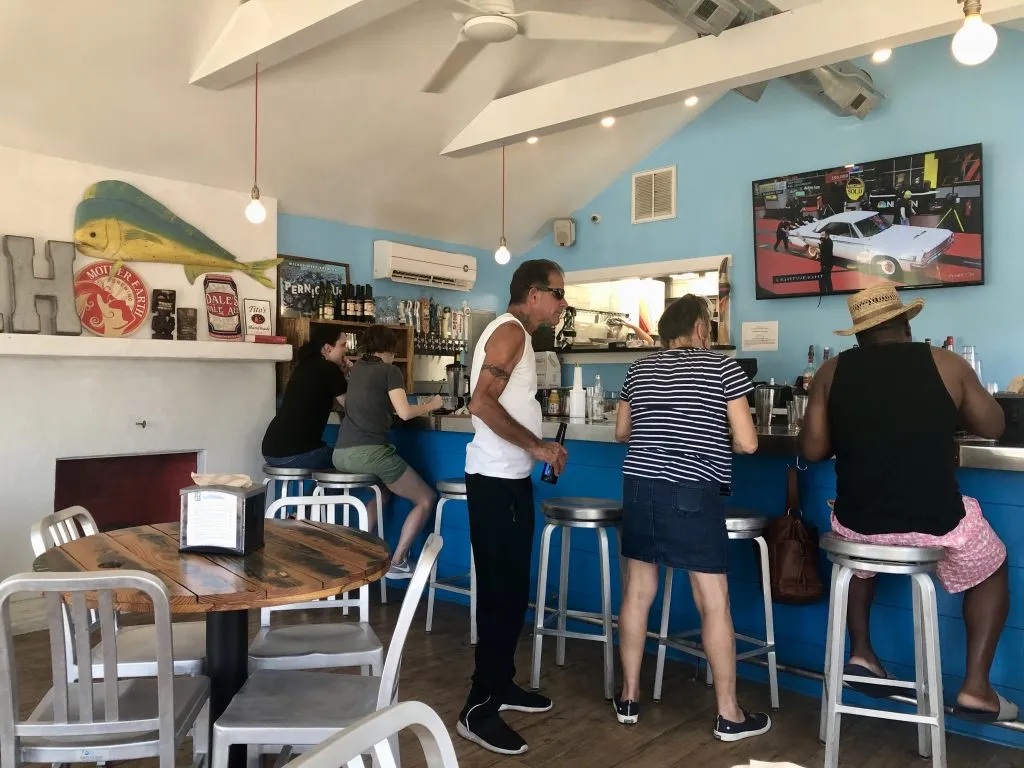 We've linked each restaurant's website or Facebook page below to help you easily check opening times.
Also, keep in mind that while we've focused this guide on Atlantic Beach specifically, there are also many excellent places to eat in nearby Beaufort, Morehead City, Emerald Isle, Pine Knoll Shores, etc.
There are plenty of choices when it comes to dining on the Crystal Coast!
Delicious Restaurants in Atlantic Beach, NC
Amos Mosquito's
A beloved local favorite, Amos Mosquito's is easily one of the best restaurants in Atlantic Beach, NC!
They don't take reservations, so on summer nights, you can spot locals and tourists alike lining up in the parking lot before opening in order to get in for dinner.
Their menu is famously eclectic–our last dinner there featured steamed pork dumplings, meatloaf, scallops, and cobbler, among other things–and everything is fantastic.
The restaurant is located on the water (sound side), so you can enjoy a view and evening breeze on the dock while waiting for your table.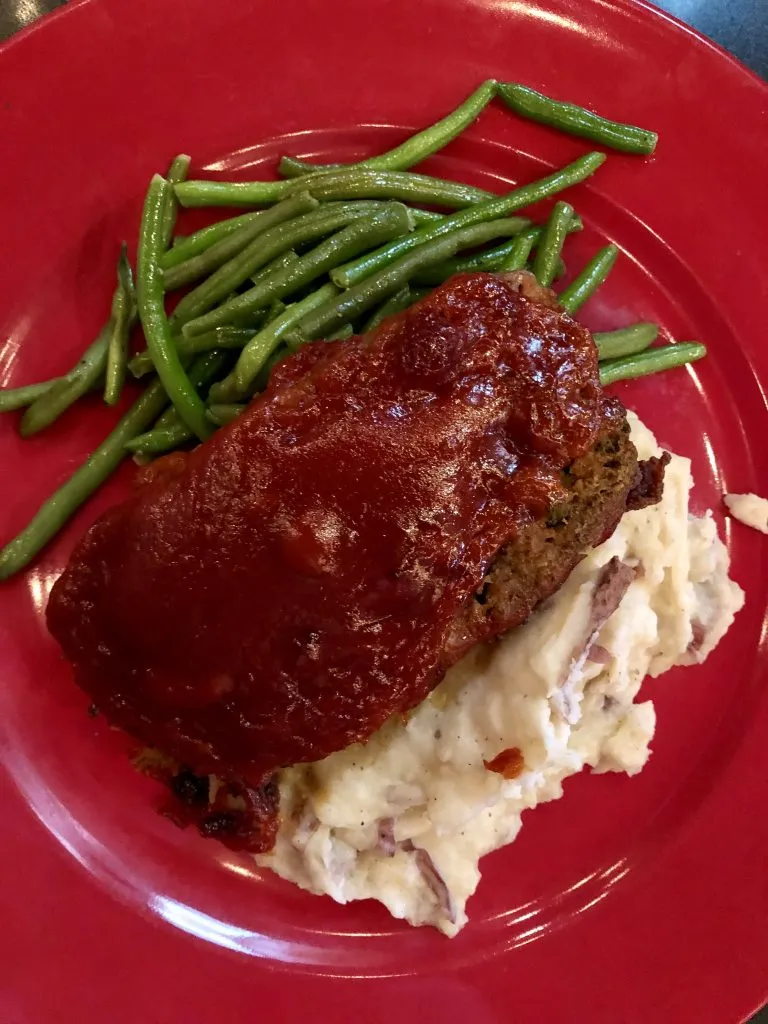 4 Corners Diner
Down-home, unpretentious diner food served up right in the center of town: the 4 Corners Diner is an Atlantic Beach classic.
While the diner itself is newer, the building 4 Corners Diner is housed in is the oldest restaurant building in Atlantic Beach–and the interior definitely has a delightfully retro vibe.
I'm partial to the breakfasts, but the burgers and daily specials (such as all-you-can-eat shrimp) are also very popular.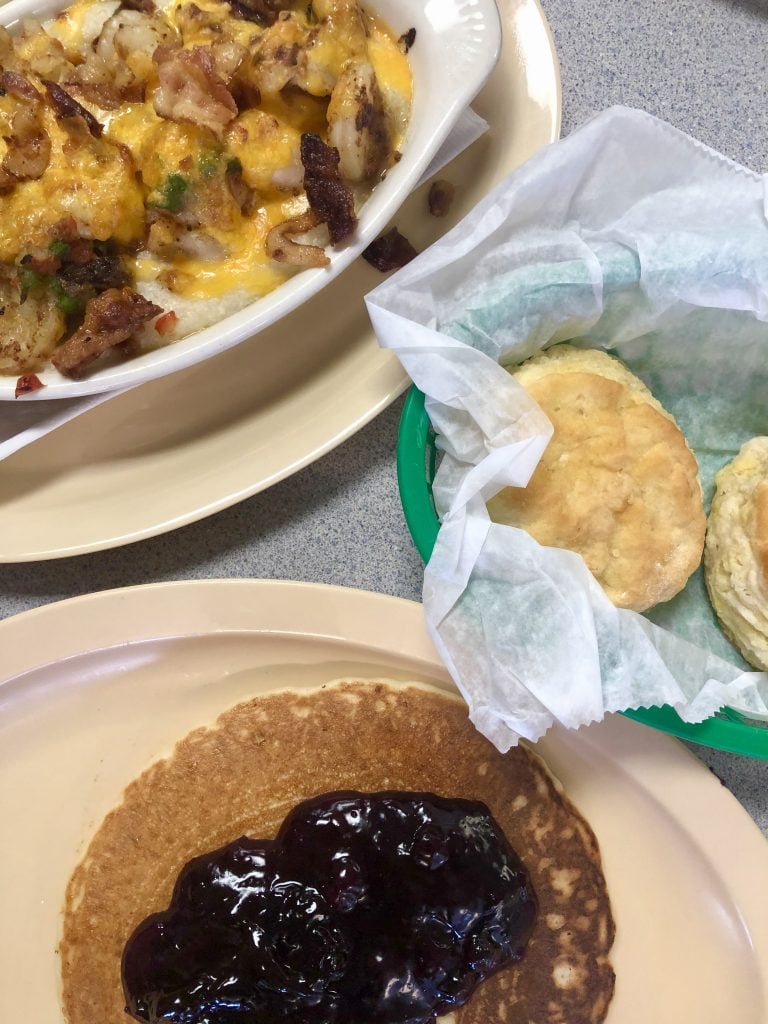 Venice Italian Kitchen
Looking for hearty, classic Italian dishes in Atlantic Beach?
Venice Italian Kitchen has you taken care of!
This blink-and-you'll-miss-it family-run Atlantic Beach restaurant is just past the bridge when coming in from Morehead, and it's well worth checking out.
Their lasagna, manicotti, eggplant parmesan, and more are all a hit, and the portions are gigantic.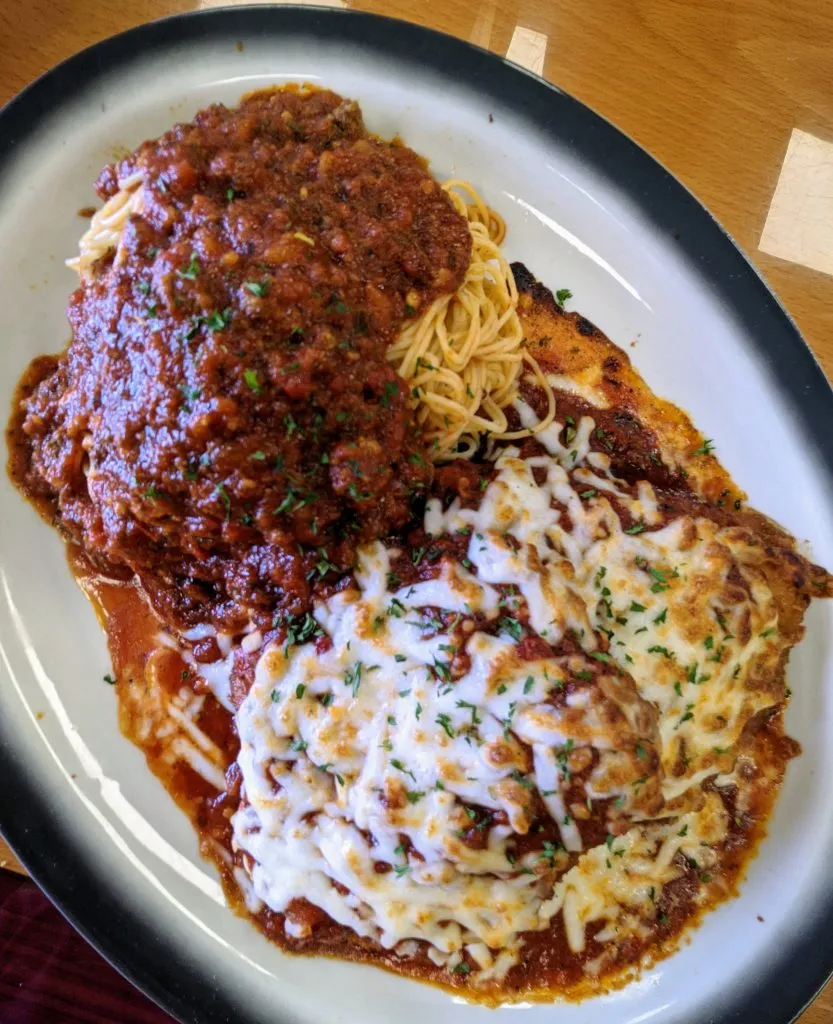 Oceanana Pier House Restaurant
Featuring one of the best views around, the waterfront Oceanana Pier is home to a down-home diner that makes the perfect stop before or after your stroll (or fishing trip) on the pier.
Serving fresh, local seafood as well as diner favorites like breakfast platters and burgers, Oceanana Pier is a fun spot to grab a quick bite to eat in Atlantic Beach, NC.
Their Atlantic Beach pie is also tasty!
We're also partial to visiting for breakfast: the food is good, and there's nothing like enjoying a water view first thing in the morning.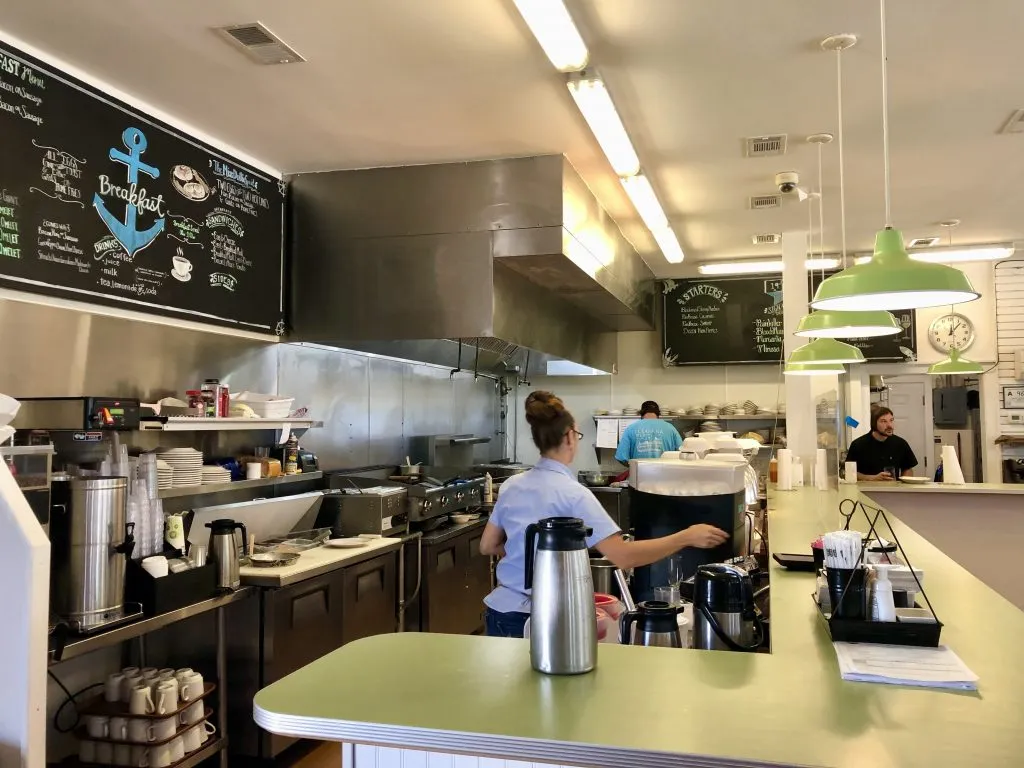 Idle Hour Biergarten
Located just a few steps from the water and offering both indoor and outdoor seating, Idle Hour Biergarten is the perfect casual beach restaurant in Atlantic Beach.
Whether you want to grab a drink in the shade or enjoy a full meal, this spot near the Circle is an excellent choice.
Their outdoor patio area is also dog-friendly, a plus for our dog Ranger.
Don't skip the soft pretzel!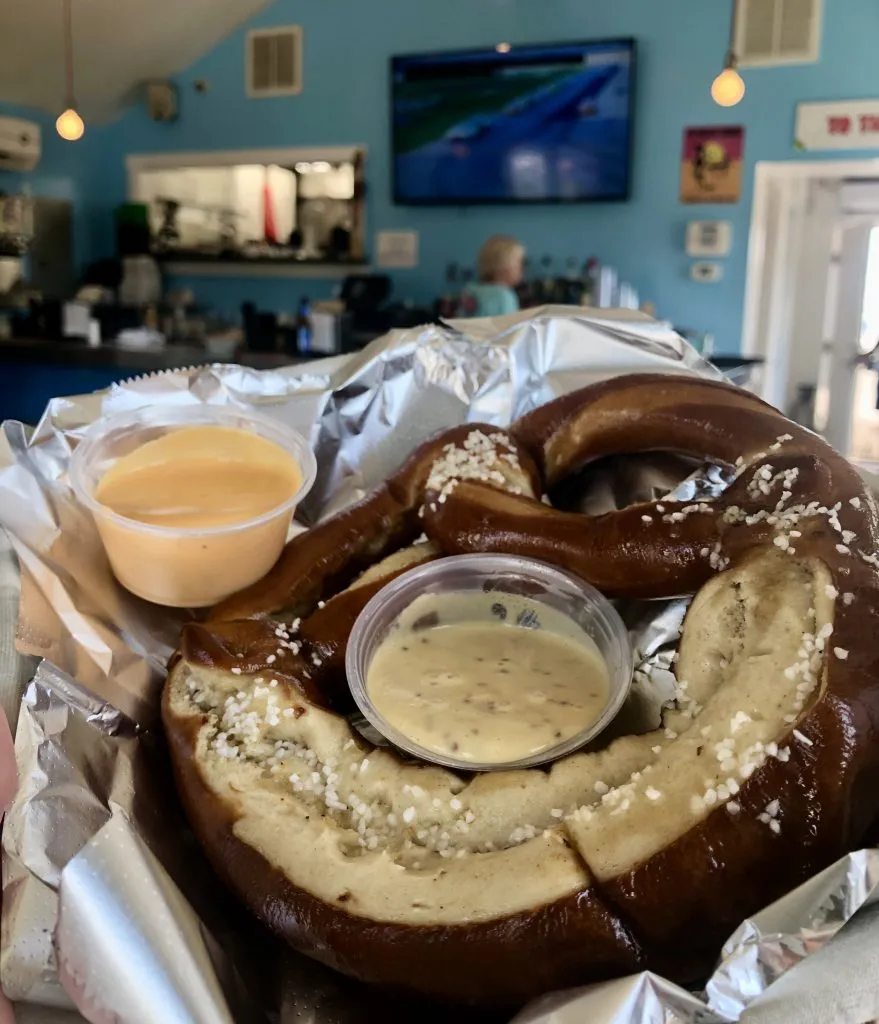 Island Grille
As one of the most enduringly popular seafood restaurants in Atlantic Beach, Island Grille is known for its weekly BOGO specials, its signature filet, its scrumptious seafood, and its small, cozy dining room.
Unlike many places to eat in Atlantic Beach, Island Grille does take reservations, so feel free to call ahead and make arrangements for your next special occasion dinner!
Located at the end of Money Island Drive, Island Grille is only a few steps away from a public beach access point–perfect for a before-dinner stroll on the sand!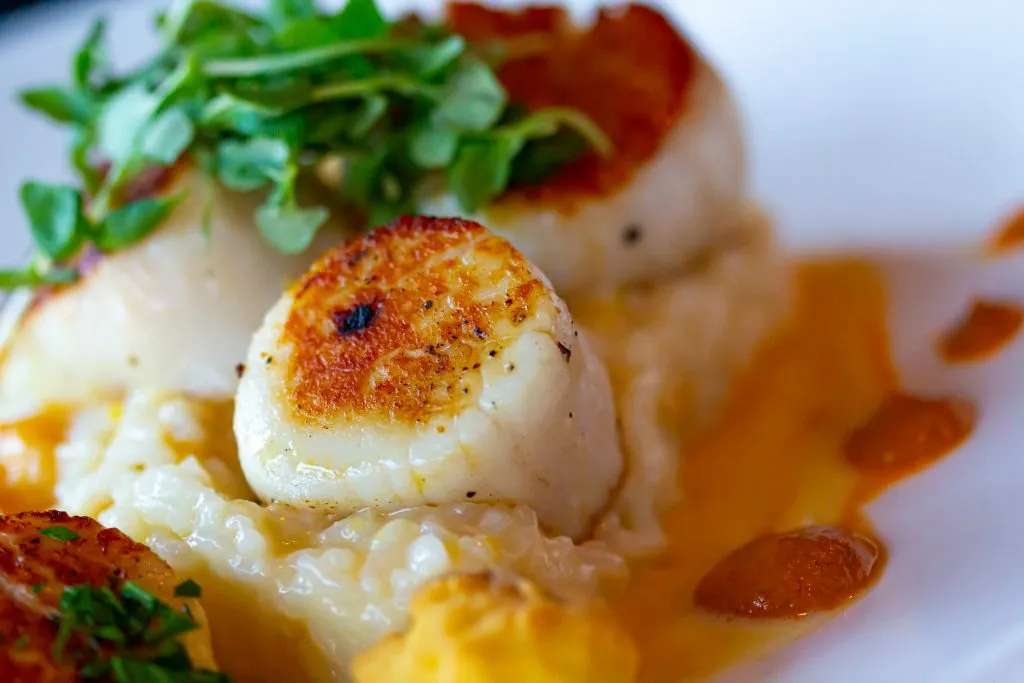 On The Rocks
On The Rocks may not be on the water, and it doesn't feature the outdoor dining that is so popular during the summer in Atlantic Beach–but it does offer classic seafood dishes and burgers at competitive prices for this beach town!
If you're looking for a cozy booth, the possibility of live music, great service, and even a gigantic salad bar, this is the place to eat in Atlantic Beach for you.
Be sure to check their Facebook page for updates on events and music.
The Shark Shack
Offering lowkey seafood dishes perfect for enjoying on their outdoor picnic tables, The Shark Shack is a popular Atlantic Beach dining spot right off Fort Macon Road.
If you have some non-seafood-eaters in your party, staples like burgers and hotdogs are also available from the grill.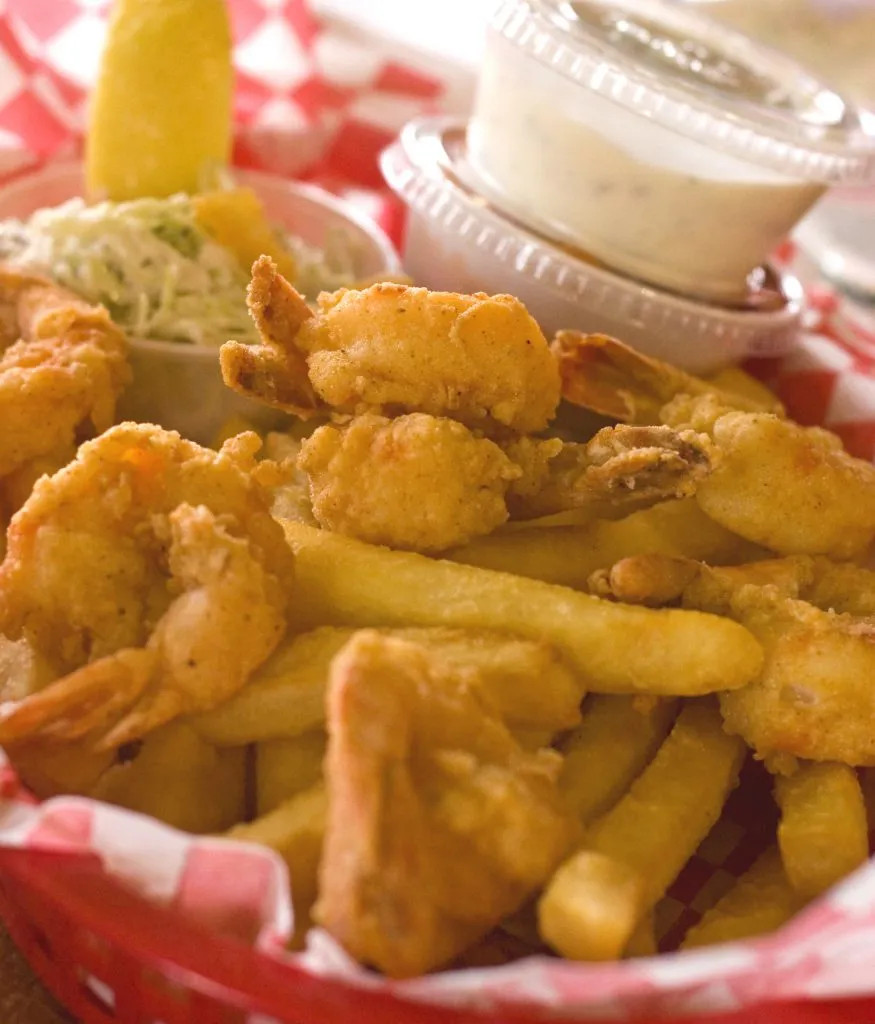 Roma Pizza and Subs
This classic, lowkey pizza joint has been serving up classic New York-style pizza in Atlantic Beach for decades.
Roma Pizza and Subs is a fantastic option for nights when you want an easy, hot meal to take home after a day at the beach.
I have very fond memories of diving into their pizza after a long afternoon of swimming as a kid!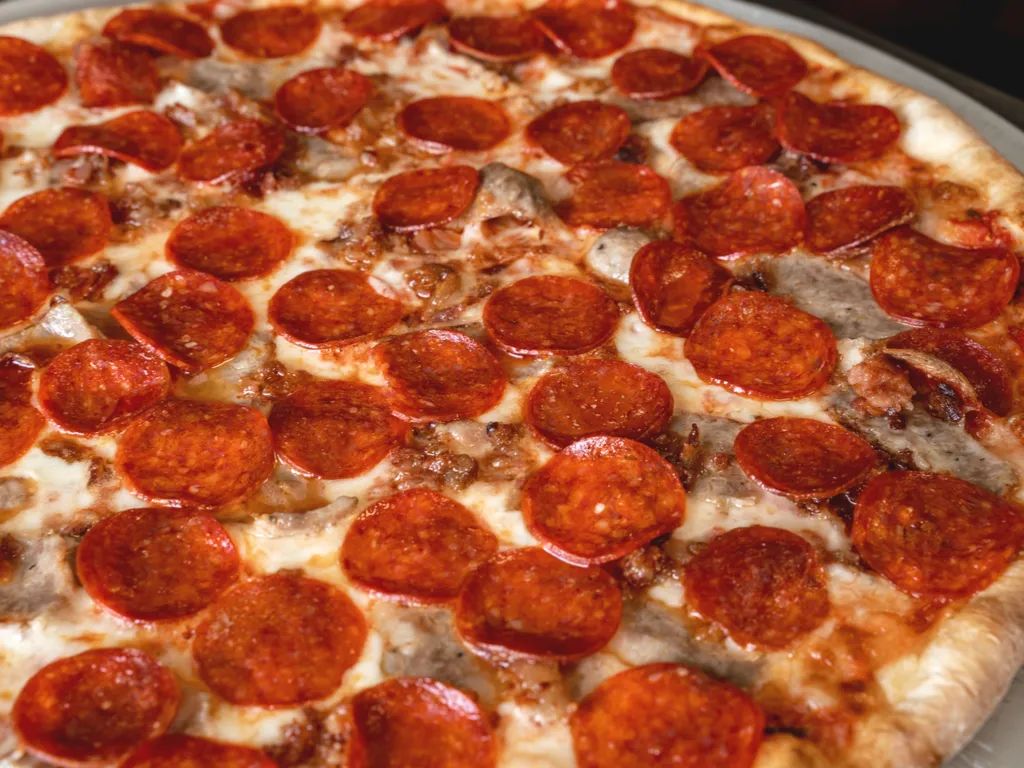 Table 9 Seafood Restaurant
Looking for an upscale seafood restaurant worthy of a date night or a special celebration?
Table 9, with its cozy ambiance and creative menu, is the perfect place for a special dinner in Atlantic Beach.
Keep in mind that they (like many Atlantic Beach restaurants) don't accept reservations, and open at 4:00 PM most days.
If you don't want to wait for a table, consider planning your meal a bit on the early side!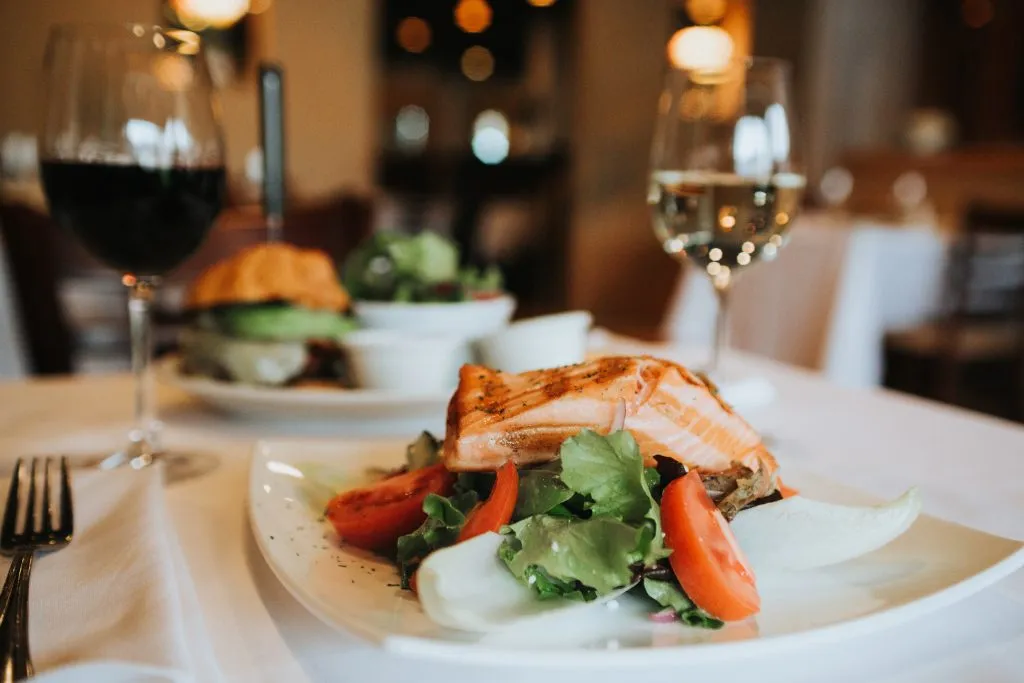 Full Moon Oyster Bar
This local NC chain has several popular locations across the state, and the Atlantic Beach restaurant is no exception!
If you're looking for great seafood (especially oysters, of course) in a memorable atmosphere, Full Moon Oyster Bar has you covered.
Don't forget to check their website for upcoming events and specials!
Atlantic Beach Seafood and Fresh Market
Whether you're looking for a plate of freshly fried fish to enjoy on-site or a steam pot to go, the Atlantic Beach Seafood and Fresh Market has you covered!
The market also sells additional local products such as olive oil, honey, pies, and more.
Whether you're looking to stock up on your way into the beach, (they're located just past the bridge from Morehead), or just looking for a quick bite, pull into Atlantic Beach Seafood and Fresh Market.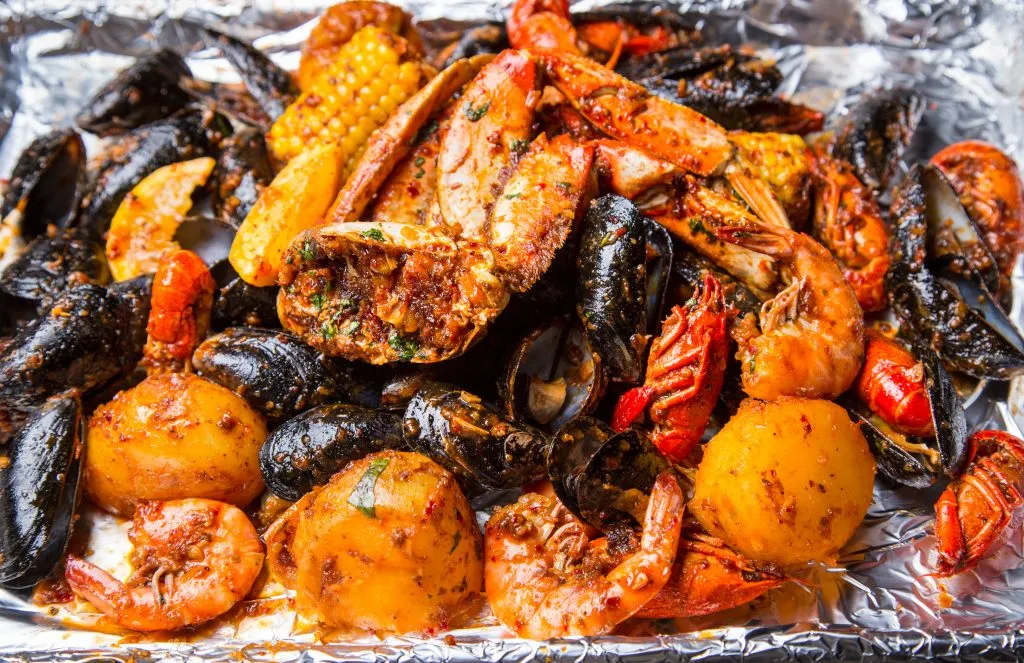 El Zarape Mexican Restaurant
Looking to break up all the seafood with something a bit different?
El Zarape Mexican Restaurant has been in Atlantic Beach for years, serving up TexMex staples like enchiladas, tacos, burritos, margaritas, and more.
This is the place to head when you're ready to dive into a gigantic pile of chips and salsa after a day at the beach–and they make a great horchata, too.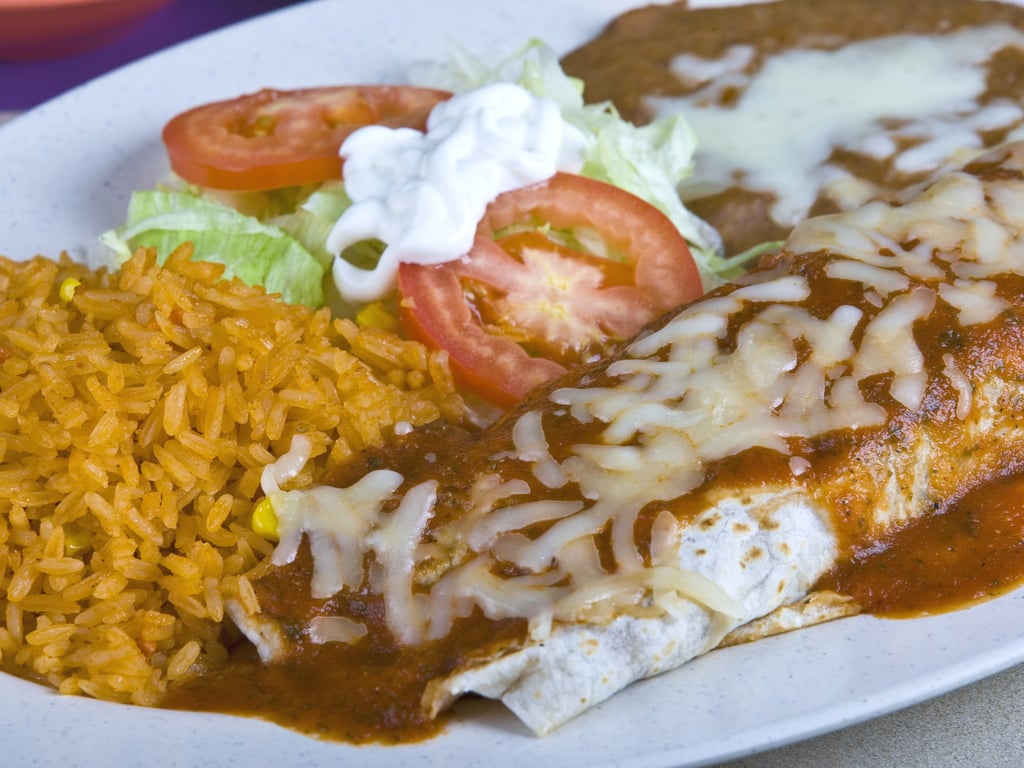 Sub Tropics
Looking for a quick, easy sandwich restaurant in Atlantic Beach that also happens to be delicious?
The tiny, unassuming, and longstanding Sub Tropics has you covered!
Fast Food + Groceries in Atlantic Beach, NC
Looking to stock your beach house with groceries or hit up a very fast drive-through with the kids?
There is a decent-sized Food Lion in Atlantic Beach, as well as a small shop called Island Produce which stocks some items for people with food limitations (vegan, gluten-free, etc.).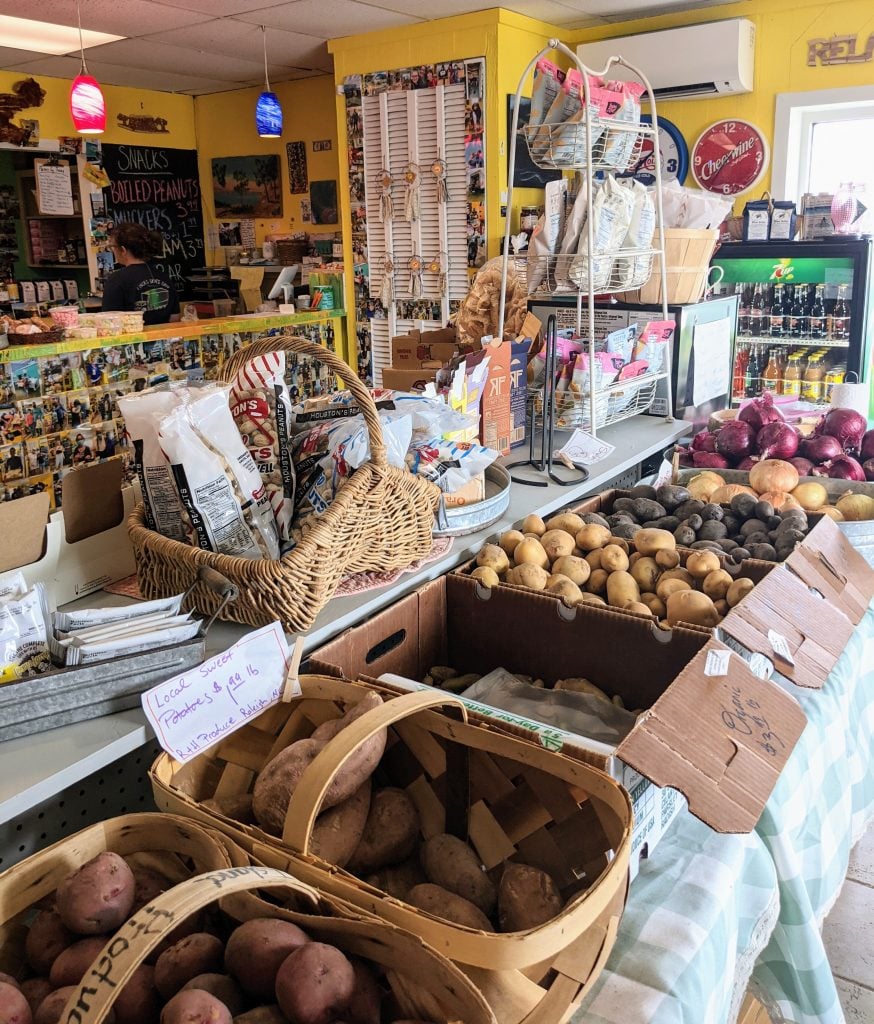 Many people go over to Morehead City for their groceries, where you'll find a Lowes, a Wal-Mart Supercenter, another Food Lion, and even a Lidl.
As far as fast-food restaurants in Atlantic Beach go, you'll find a Mcdonald's, a Subway, and a Bojangles.
There are also a few local takeout places, including China King.
A couple more local pizza options include Michelangelo's and Bella Pizza and Subs.
Read More About Visiting North Carolina + the South
Planning a trip to the Crystal Coast soon, or further afield in the south?
You might like these guides, too!