If you start planning a trip to southern France, it quickly becomes apparent that there are endless amazing places to visit in the south of France.
From castles to medieval cities, from lavender fields to the sparkling sea of the Cote d'Azur, the south of France is absolutely littered with incredible places to visit–not even a lifetime could hope to cover them all.
While this list could never hope to be exhaustive (beautiful Bordeaux isn't included here, for example), we've rounded up some truly epic places to visit in the south of France–including some of our personal favorite spots.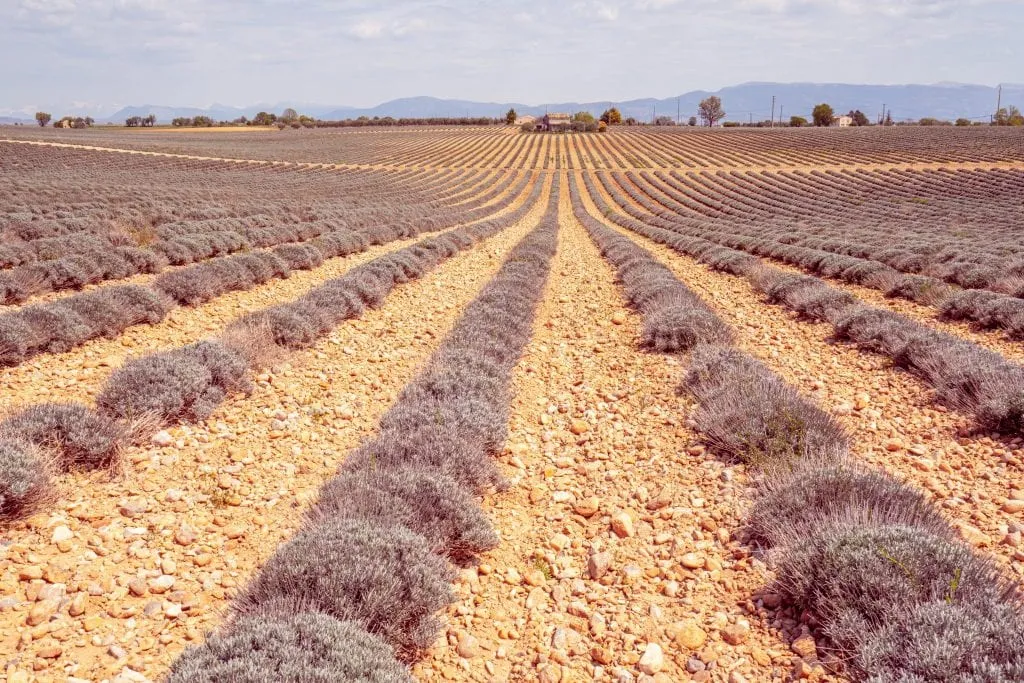 Some links in this post may be affiliate links. If you make a purchase through one of these links, we may earn a small commission at no extra cost to you. Please see our

disclosure policy

for more detail.
Map of the Best Places to Visit in the South of France
Take This Map With You! Click each highlight to pull up the name of the destination. To save this map to "Your Places" on Google Maps, click the star to the right of the title. You'll then be able to find it under the Maps tab of your Google Maps account! To open the map in a new window, click the button on the top right of the map.
Cities + Towns
Avignon
Once the home of popes–as evidenced by the incredible Papal Palace–Avignon is an incredibly relaxed and beautiful city that is the perfect jumping-off point to exploring Provence.
Don't forget to check out the stunning Pont d'Avignon while you're there!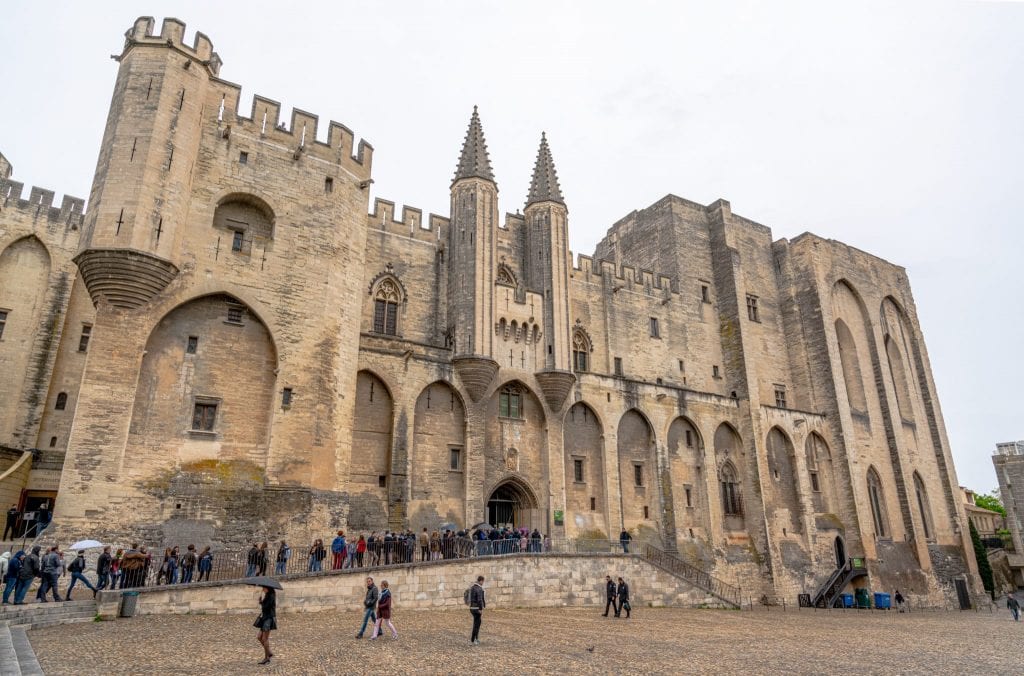 Aix-en-Provence
Once the capital of Provence, Aix-en-Provence is known for its colorful streets, its many fountains, its great location as a base to visit other places in Provence, and–best of all–its outdoor markets.
Plan your visit for a Tuesday, Thursday, or Saturday for the biggest concentration of markets!
Saint-Tropez
Glitzy and glamorous to the core, Saint-Tropez is the ultimate French escape if you're looking for a luxurious stay along the Cote d'Azur.
Once a medieval fishing village and later a port, Saint-Tropez is better known today for its beautiful beaches and the magnificent yachts that come to visit.
Cassis
The adorable fishing village of Cassis looks more like it belongs in an impressionist painting than as a busy tourist destination less than an hour from Marseille–and we were completely charmed by this small town!
Cassis is also an excellent place to use as a base to explore Calanques National Park.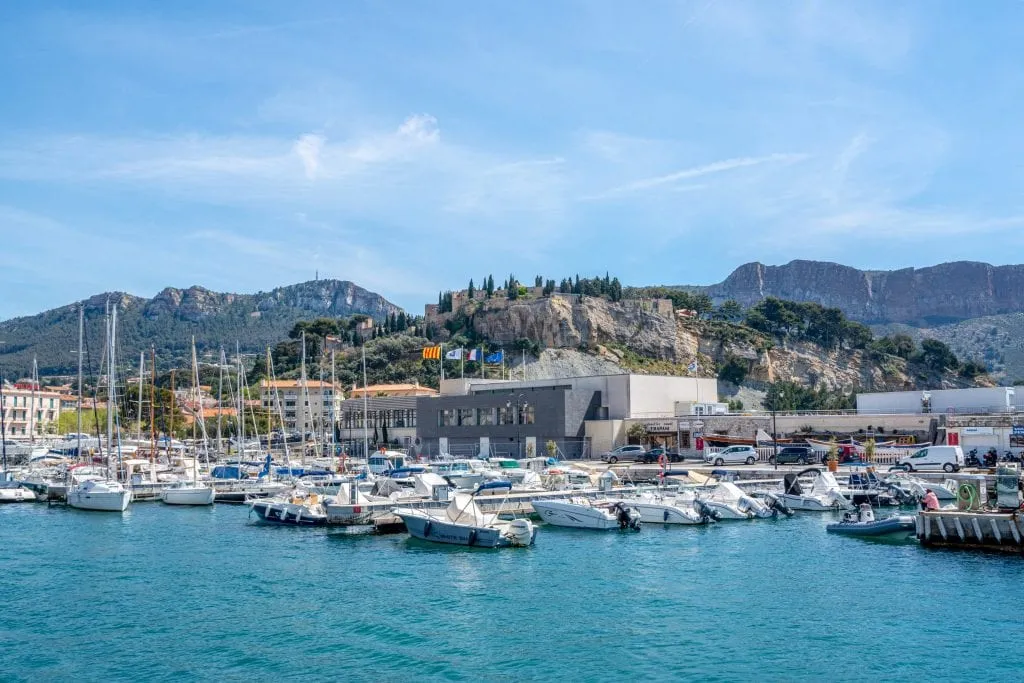 Arles
Located along the Rhône River, Arles is best known for its history as part of the Roman Empire and for inspiring many of the paintings of Van Gogh, who lived in Arles for a year. It's also a great jumping-off point to visit the Camargue!
Gordes
Possibly the best-known village of the Luberon Valley, Gordes is built directly into the hilltop it rests on, giving a whole new twist to the concept of a hilltop village!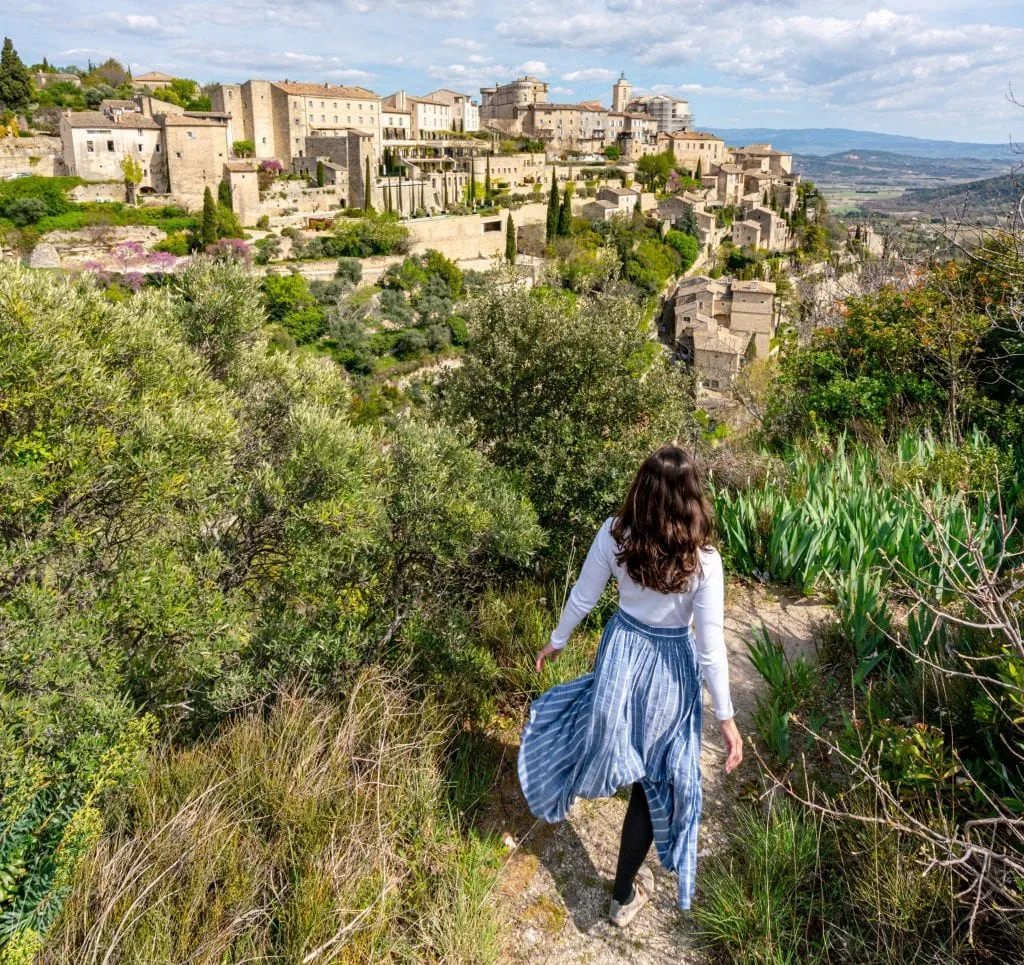 Monaco
Of course, Monaco is not part of France–but how could any post about places to visit in the south of France leave off Nice's famous neighbor, the glamorous microstate of Monaco?
Whether you want to doll up and try your hand at cards at the Monte Carlo or simply stroll the streets and admire the many impressive yachts, Monaco is certainly worth a quick visit.
Les Baux-de-Provence
Considered one of the most beautiful villages in France, Les Baux-de-Provence is as small as it is delightful.
Located in the Alpilles, come here both for the winding, narrow stone streets and the countryside views alike.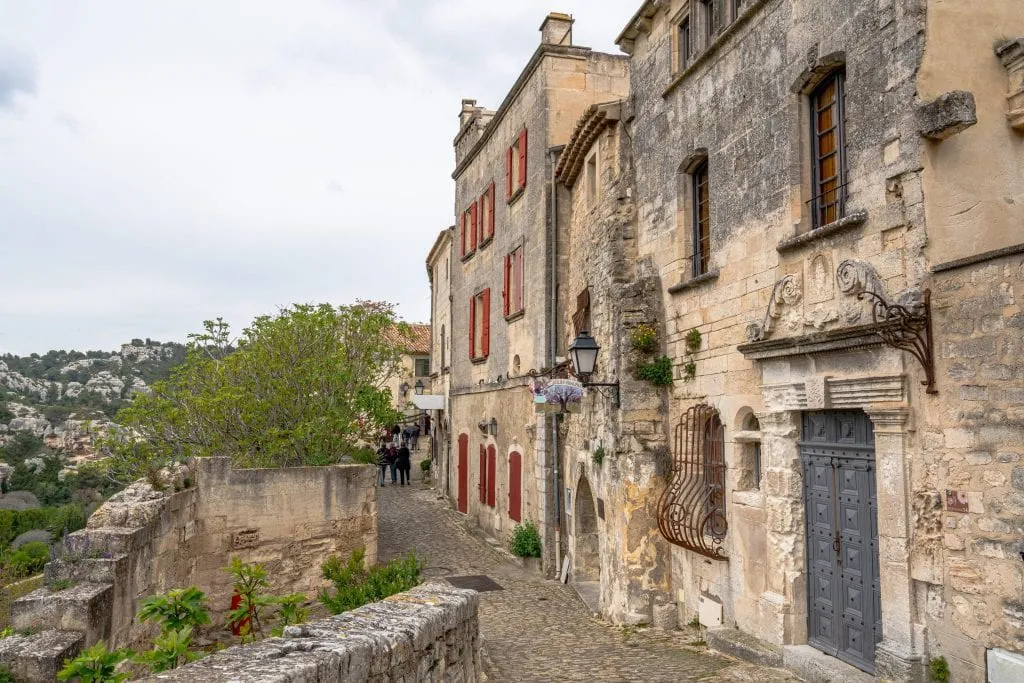 Cannes
If you know one thing about Cannes, it's likely that the city is home to the famous Cannes Film Festival.
Cannes goes well beyond its glamorous reputation in the film industry, though. Its beautiful beaches, gorgeous promenade, and the plethora of nearby day trips are all excellent reasons to visit Cannes.
Nice
As the biggest city on the French Riviera one of the most iconic beach cities in Europe, glamorous Nice is home to gorgeous markets, an incredible (and incredibly famous!) stretch of curving beach, tasty Nicoise salad, and an excellent location to use as a base for many of the incredible day trips in southern France.
Plenty of trips to the French Riviera start in Nice due to its large airport–but don't just use Nice as a stopover.
It's lovely enough to deserve at least a little attention on your trip to the south of France!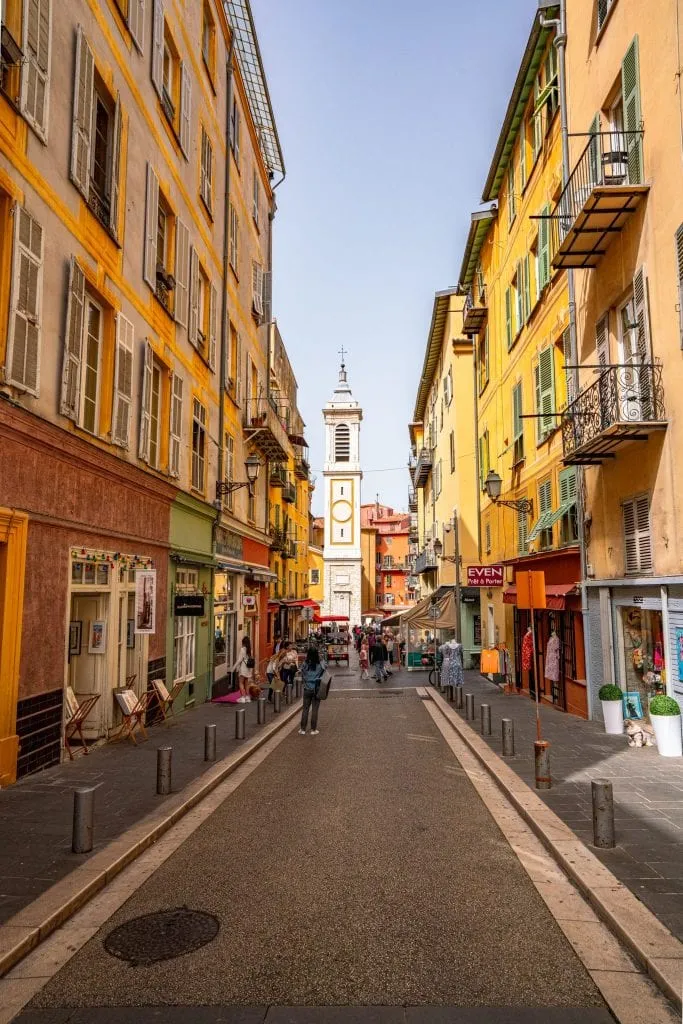 Fontaine-de-Vaucluse
Located right on the Sorgue River, the Fontaine-de-Vaucluse is best known for being home to the gigantic spring that feeds the river–a spring whose source you can visit while in town.
Even apart from the spring itself, though, Fontaine-de-Vaucluse has a storybook-like air to it: its location on the river combined with the typical Provencal charm of the town makes it an unforgettable village to visit in southern France.
Saint-Paul-de-Vence
Perched high above the Cote d'Azur, Saint-Paul-de-Vence feels like exactly what it is: an artist colony, plus a typical French hilltop town, plus a glamorous destination along France's best-known coast.
Stand on the medieval walls that surround the town, and you can see all the way out to the Mediterranean Sea–but wander down a narrow cobblestone street inside the town, and you'll feel like you're back in Provence.
Also–don't miss the corgi that hangs out at the cafe just outside the town walls! He alone is enough of a reason to add Saint-Paul-de-Vence to your list of places to visit in the south of France.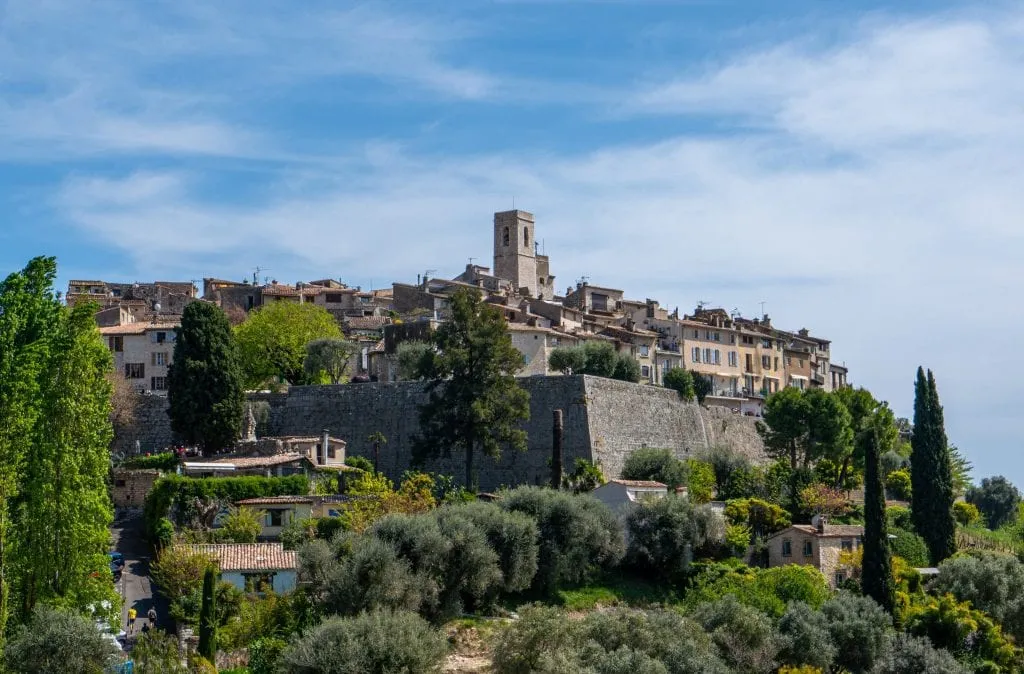 Bonnieux
Perched on top of a hill overlooking the Luberon Valley, Bonnieux is all charming cobblestone streets and adorable houses–plus the gorgeous Vieille Eglise ("Old Church") located at the highest point in town.
After exploring the area around the church, be sure to take plenty of time to admire the view over the valley–look closely, and you'll be able to pick out villages like popular Gordes in the distance.
Menton
This incredibly bright and colorful French Riviera town reminds me of Italian getaways like Cinque Terre at first blush–and considering Menton is located near the border of Italy, that's not surprising!
Come here in the summer for swimming, delicious food, and a lovely coastal escape–or in February for their incredible annual lemon festival!
Goult
Remarkably uncrowded and slightly more under-the-radar than villages like Saint-Rémy-de-Provence and Gordes, Goult has all the charm you could ever dream of in a Provencal village: excellent countryside views, cobblestone streets framed with buildings that boast colorful shutters, a windmill at the top of town.
This is one of my personal favorite villages in the south of France–don't miss it while in the Luberon Valley!
Saint-Rémy-de-Provence
If I were to move to a village in Provence tomorrow, it would be this one: incredibly beautiful, packed to the brim with tasty restaurants and interesting boutiques, and home to everything from fascinating art history (Van Gogh lived here during his days in a sanitarium) to a whimsical carousel, Saint-Rémy-de-Provence is enormously popular for good reason!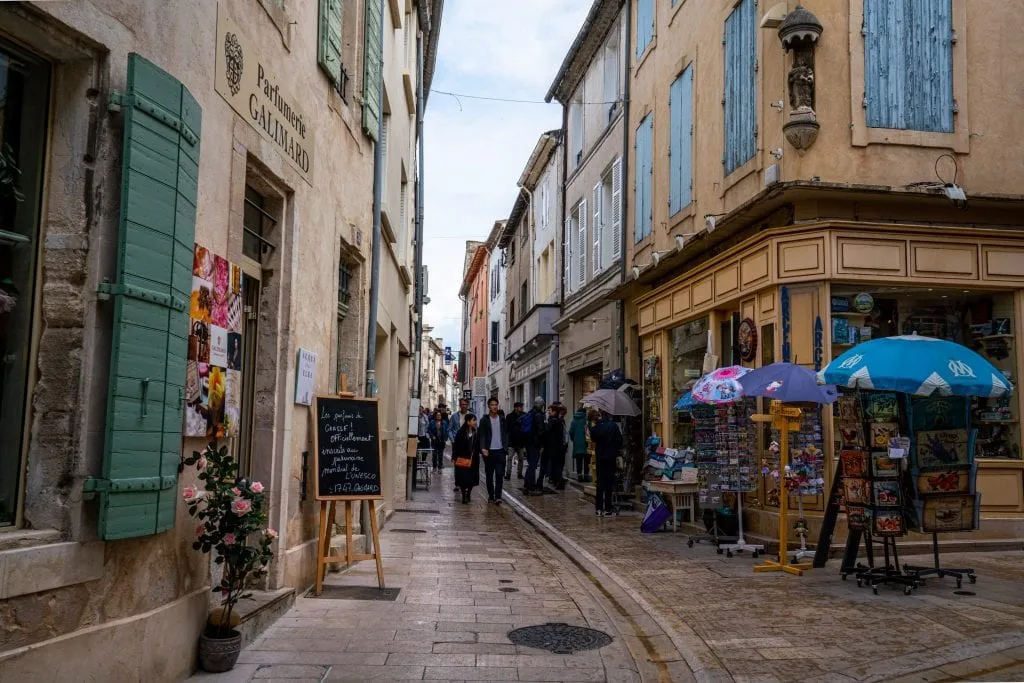 Natural Wonders & Other Highlights
Calanques National Park
If you're hoping to hike in France, look no further than Calanques National Park!
Located between Marseille, Cassis, and La Ciotat, the Calanques (or coves) that are the highlight of the park are full of sparkling Mediterranean waters and framed by bright, white cliffs–and the combination is absolutely stunning.
Verdon Gorge
A deep canyon framed by white cliffs with a turquoise river that rushes through it: the Verdon Gorge is so beautiful that it almost defies description.
Stop here in the summer to kayak, canoe, swim, or even go whitewater rafting–or simply to admire the views and take a lovely hike.
Sénanque Abbey
Located near the village of Gordes, the Sénanque Abbey is an unmissable place to visit in southern France for those exploring the Luberon Valley!
Though the abbey was founded in the 12th century and is still the home of monks today, these days it is best known for its gorgeous lavender fields.
Lake of Sainte-Croix
Though this brightly colored lake is man-made, it's absolutely gorgeous, an excellent place for hiking or camping, and located right next to the Verdon Gorge, making it a fabulous addition to your list of places to visit in the south of France!
Valensole Plateau
The gigantic, far-as-the-eye-can-see, sprawling lavender fields of Provence may just be the most popular place to visit in the south of France… and the Valensole Plateau is where you can find the best of them–check out the first photo in this post for an example of what you can find!
If you're coming to southern France to chase lavender, you should absolutely add the Valensole Plateau to your list of places to see in the south of France.
---