Angkor Wat: gorgeous, ethereal, detailed, magical.
This temple complex is a traveler's dream, full of history, beauty, and a little bit of mystery. It is, hands down, the most famous location in Cambodia, and for many people the only thing of all the things to do in Siem Reap that they come to town for.
What does this naturally lead to? Thousands upon thousands of people descending onto the Angkor Wat complex every day, all seeking the same peaceful, magical experience–and being rewarded with crowds.
Want to make sure that your visit to Angkor Wat feels less like a congested tourist shuffle and more like a meaningful exploration of some of the most famous ruins in the world? Here's how.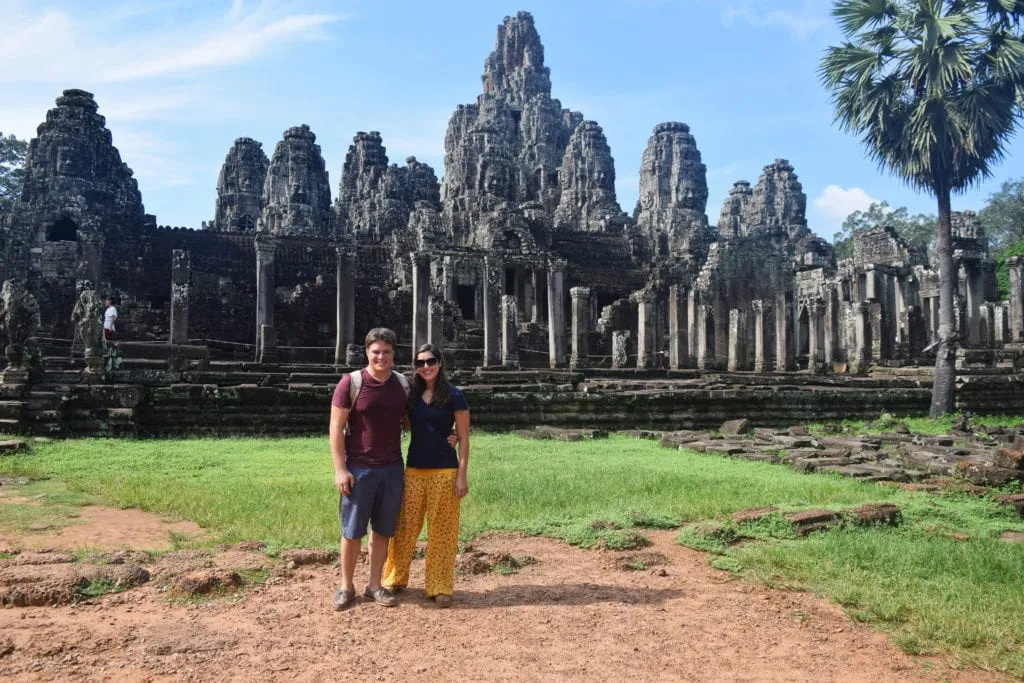 1. Go to Angkor Wat for more than one day.
Angkor Wat offers three kinds of tickets: one day, three days, and one week. These days do not have to be used sequentially–we were able to use our three days at any time within a given week.
While you definitely can squeeze your Angkor Wat experience into a single day, that will leave you time to see only the most famous sites–which are obviously also the most crowded sites. I'll confess: I love temples, but I'm not a huge temple nerd. Even so, I wanted more than one day here and enjoyed the second day more than the first.
If you're comfortable with the price, I would even argue that it's better to pay for three days and go for two than do everything in one.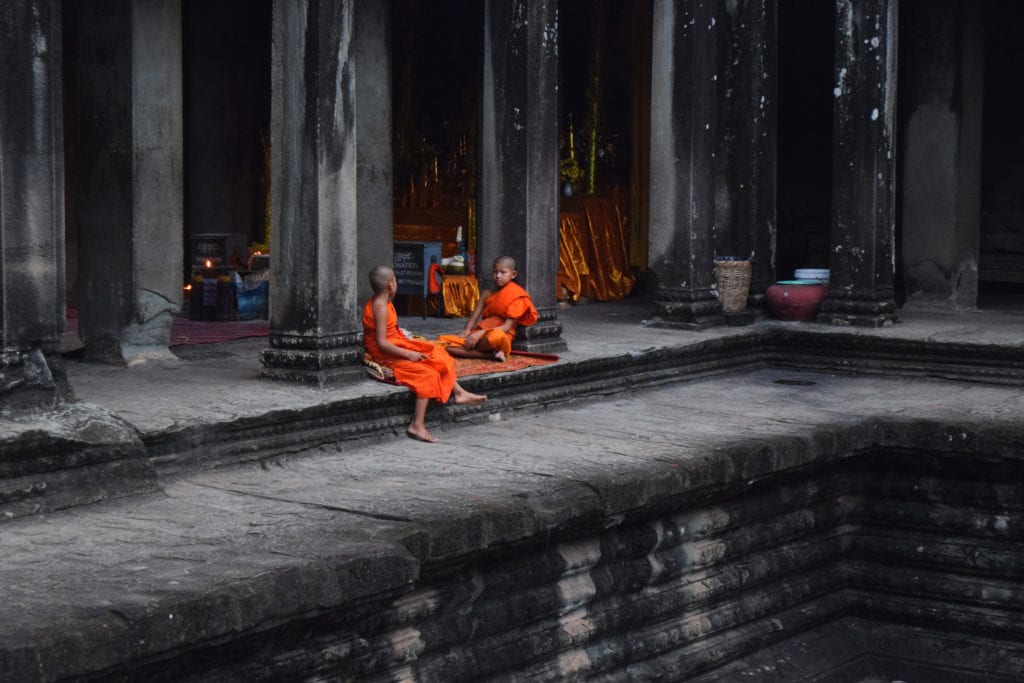 2. Find a good tuk-tuk driver.
Typically, you will have one tuk-tuk driver for your time at Angkor Wat. They will stick with you throughout your experience, including driving you to and from your lodging and in between all of the temples.
They do this all day, every day–Angkor Wat tours are the bread and butter of Siem Reap tuk-tuk drivers–so before hiring one, let them know what kind of experience you are after and ask where they would like to take you. If you have a specific temple that is a must see, be sure to tell them.
As always, negotiate a clear rate before accepting an offer.
If you'd prefer, you can also tour via car (expensive) or motorbike (cheaper than tuk-tuks). Tuk-tuks were by far the most common form of transportation that we saw around Angkor Wat.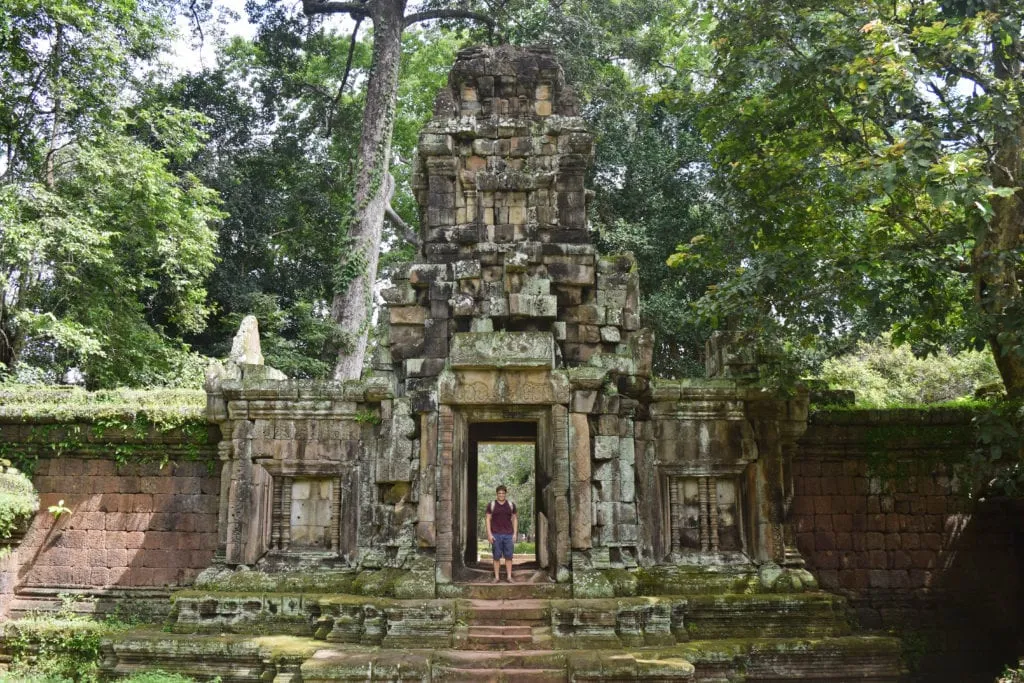 3. Pace yourself at Angkor Wat.
Visiting the temples is a very physical experience: lots of walking, lots of climbing, and usually lots of hot sun beating down on you.
Don't rush–be sure to take breaks in shady corners, drink plenty of water (I highly suggest that you bring your own, the water for sale in the complex is about as good of a deal as you would expect), and don't feel like you have to see everything. It is much better to see a handful of temples thoroughly than to rush around and exhaust yourself glancing at several.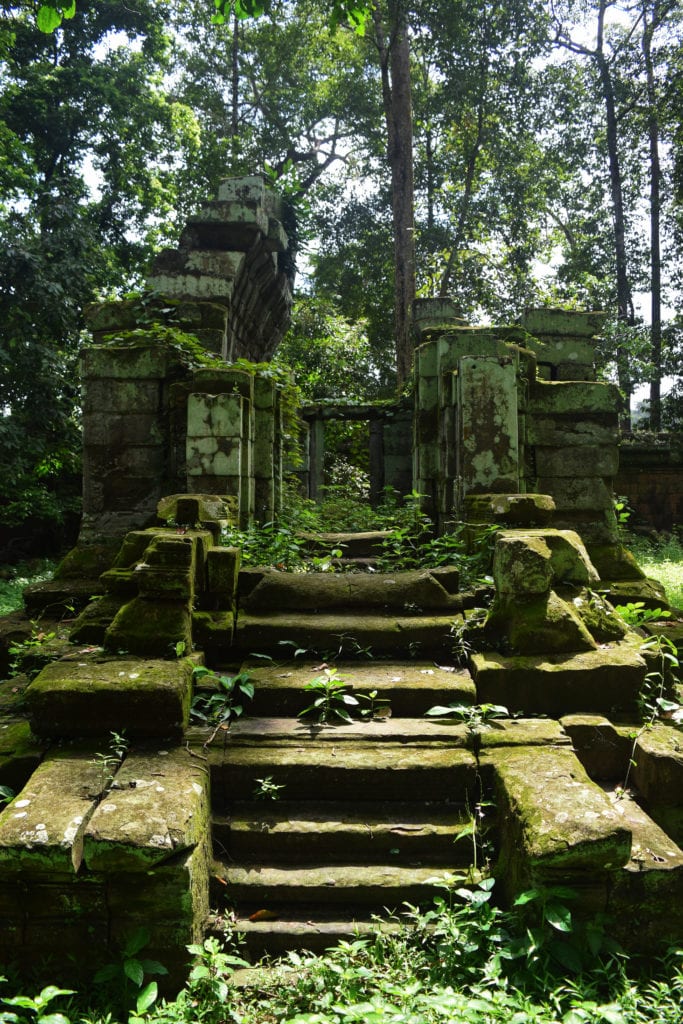 4. Watch the sunrise over Angkor Wat.
The most sought-after experience at Angkor Wat is to watch the sunrise over the central Angkor Wat temple (this temple is actually called Angkor Wat, but the greater Angkor Wat complex generally goes by the same name–yes, confusing). There's a reason for this: it's gorgeous and was well worth the disgusting 4:30am deadline for meeting our tuk-tuk driver in front of our guesthouse in Siem Reap.
Of course, this is Angkor Wat, so something popular and beautiful will also be ridiculously crowded. Just roll with this one: it's worth it (and the sunsets at Angkor Wat aren't bad either).
To minimize your difficulty in getting decent photos of the Angkor Wat sunrise amongst the hundreds of cameras and phones, try to get there as early as possible (multiple alarm clocks may be required for non-morning people such as myself), stand behind someone short if you can't reach the front of the crowd, and leave as soon as the sun shines over the temple to make it into the temple itself before the crowd descends on it.
You may also want to consider traveling to Angkor Wat in the off-season–Jeremy and I had a crowd with us at sunrise during our off-season visit, but compared to the photos online that were taken during the on-season, the crowds we dealt with were incredibly reasonable.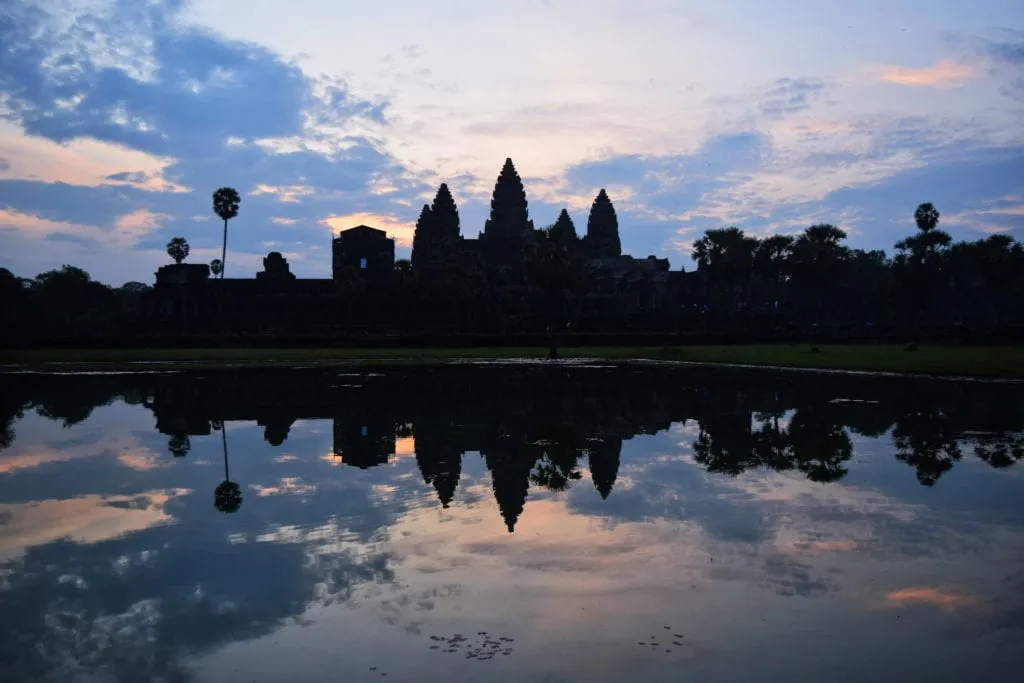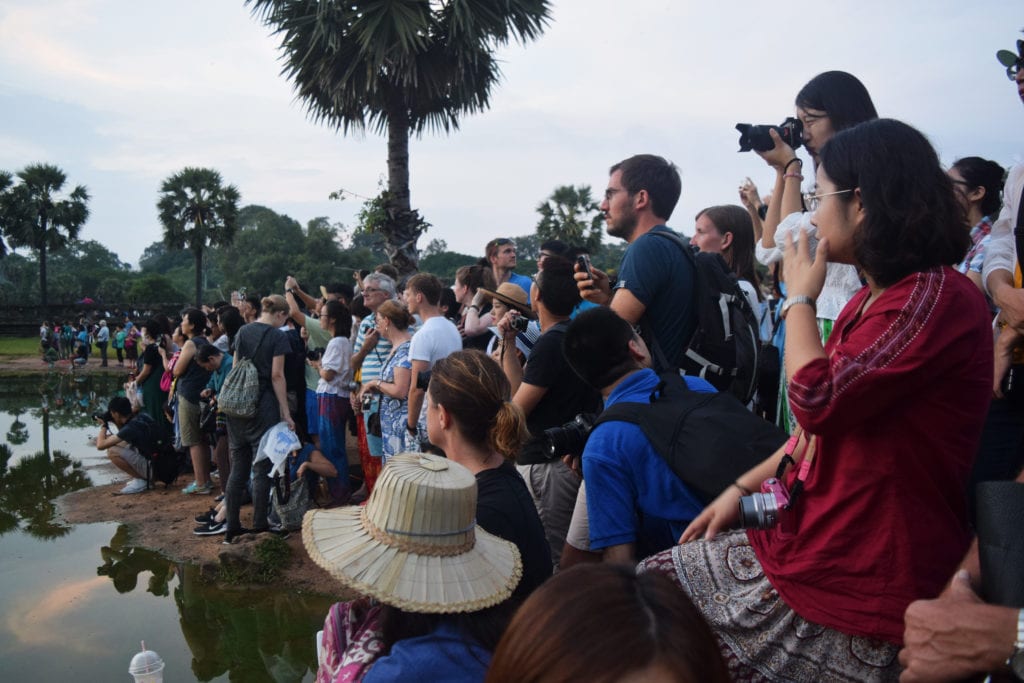 5. Don't feed the monkeys.
Why, why, why do people insist on feeding wild animals? It's not good for them, and as much as I absolutely adored seeing the monkeys at Angkor Wat (they were one of my Angkor Wat highlights!), they can get aggressive and have been known to steal things as cheap as bananas and as expensive as cameras.
While we watched a crowd of monkeys outside of a temple, a woman in a car threw bananas out her open window. Predictably, a monkey jumped up onto the ledge of that open window and almost made it into her car. 0/10 do not advise–monkey attacks at Angkor Wat are not unheard of!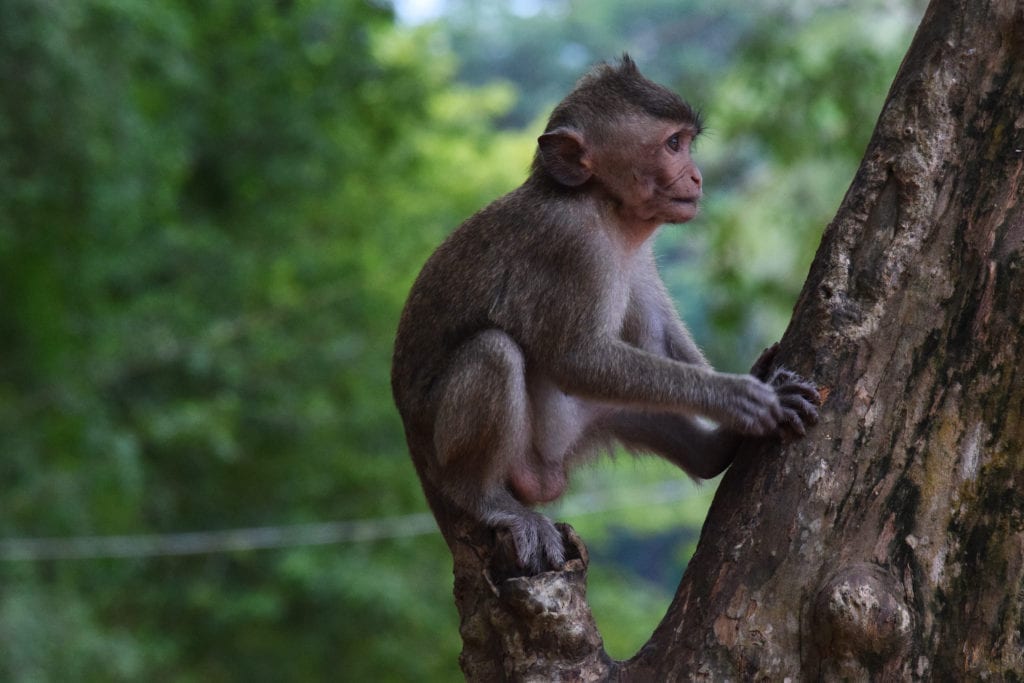 6. Pay attention to the details.
The overall views of the temples are beautiful, but the majesty is in the details: the sheer number of carvings is amazing, as is the way that the trees are trying to reclaim many of the temples and the resilient nature of the structure underneath. Be sure to take the time to admire the little things–that's where a lot of the magic of Angkor Wat is.
7. Spend more time at the lesser-known temples.
At some of the temples, such as Angkor Wat itself or Ta Prohm (aka the Tomb Raider temple, where part of the movie was filmed), the crowds are ridiculous.
At some of the other, just as gorgeous places, though? We were completely alone. There were a couple of temples that we literally didn't see a another soul at, and plenty where there were just a couple of others milling around.
Those temples, though less famous, got the bulk of our time: they were more pleasant to explore, we were able to get photos easily (including plenty of photos of us without any other people in them–a frequently discussed challenge when visiting Angkor Wat), and they were great places for us to release our inner kids and feel like we were playing Indiana Jones.
8. Be aware of temple fatigue.
In Europe and Latin America, you hear of people getting "out-churched"–touring so many that they don't want to see another one, no matter how grand. In Asia, it's the same story: you can get "out-templed".
As two people who love touring both temples and churches, but have little patience for repetitiveness, we were concerned about getting out-templed long before we reached Angkor Wat, which ended up being our last stop in Southeast Asia.
To avoid this, we limited our temple stops before Angkor Wat–we stuck to 1-2 majestic temples max per location, including the Grand Palace and Wat Pho in Bangkok.
Our strategy worked: we saw many gorgeous temples both before reaching Angkor Wat and while we were there, and left just as temple fatigue was setting in.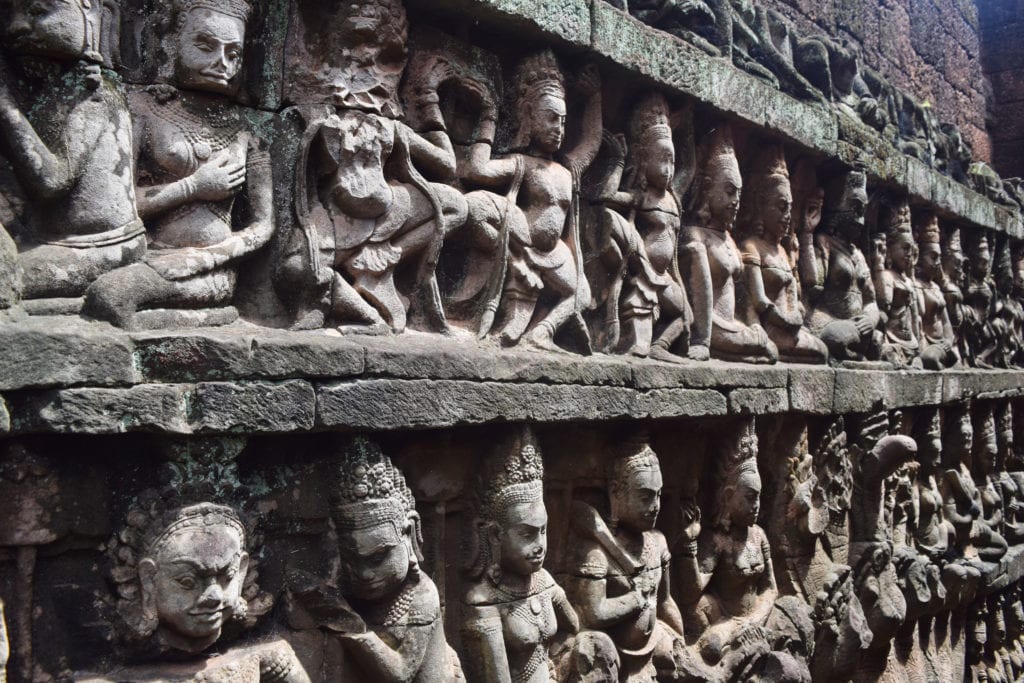 We feel that Angkor Wat definitely lived up to its hype: this place is listed over and over again as a travel must-see for a reason. It would be wonderful to return one day–there's more than enough beauty at Angkor Wat to appreciate it several times.
Looking for a full guide to Cambodia? Check out a detailed Cambodia travel guide free online, or grab the full Lonely Planet Cambodia Travel Guide
on Amazon! You'll also need to find a way to travel throughout Cambodia–van transfers between Phnom Penh and Siem Reap are common and a popular way to get between the two cities.
Also, while you're visiting Angkor Wat, be sure not to neglect all the other things to do in Siem Reap!
Where We Stayed in Siem Reap
Angkor Boutique Villa — We adored our guesthouse in Siem Reap, and would return here in a heartbeat. This small, family-run guesthouse is on a very quiet road and also a less than 10-minute minute walk from Pub Street–who can beat that combination? The family running it was incredibly kind, and treated us to a wonderful meal our final night there. The pool was beautiful and the perfect place to head after getting overheated at the temples, and the room was extremely clean with plenty of space.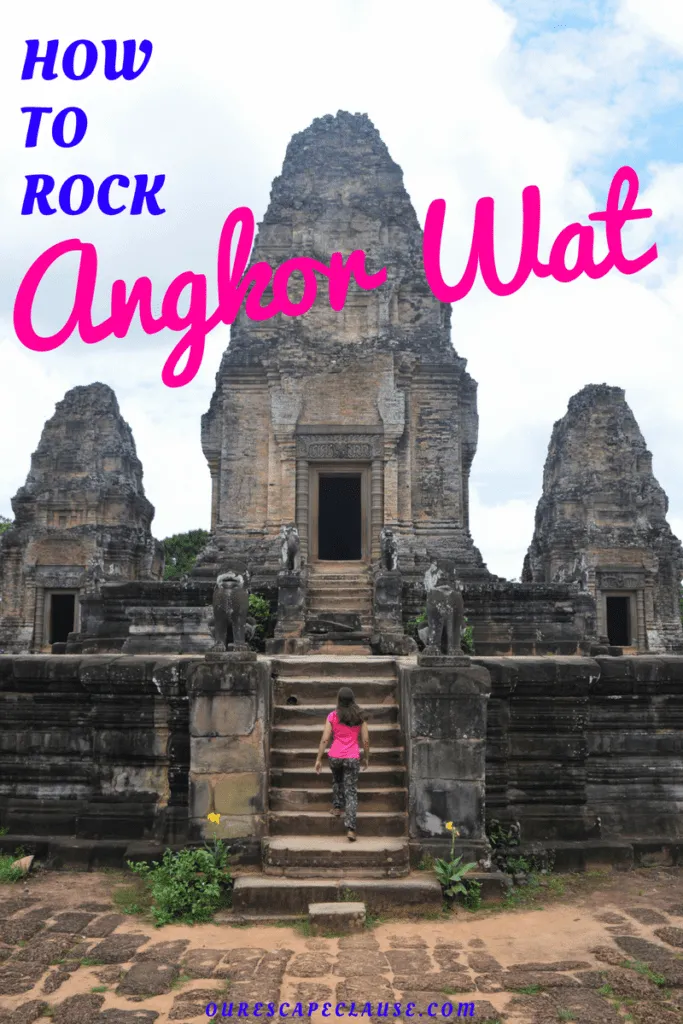 Some links in this post are affiliate links. If you click through one of these links, we may earn a small commission at no extra cost to you. We are committed to only ever recommending products and services that we personally use and like.