So, you're heading either to Costa Rica or Nicaragua!
As if narrowing it down that far wasn't hard enough, now the real work begins: which one of these gorgeous Central American countries will you travel to?
As amazing as both destinations are, picking one can come down to a matter of travel style and personal preference.
Here are some of the differences to help you answer the question: Nicaragua or Costa Rica?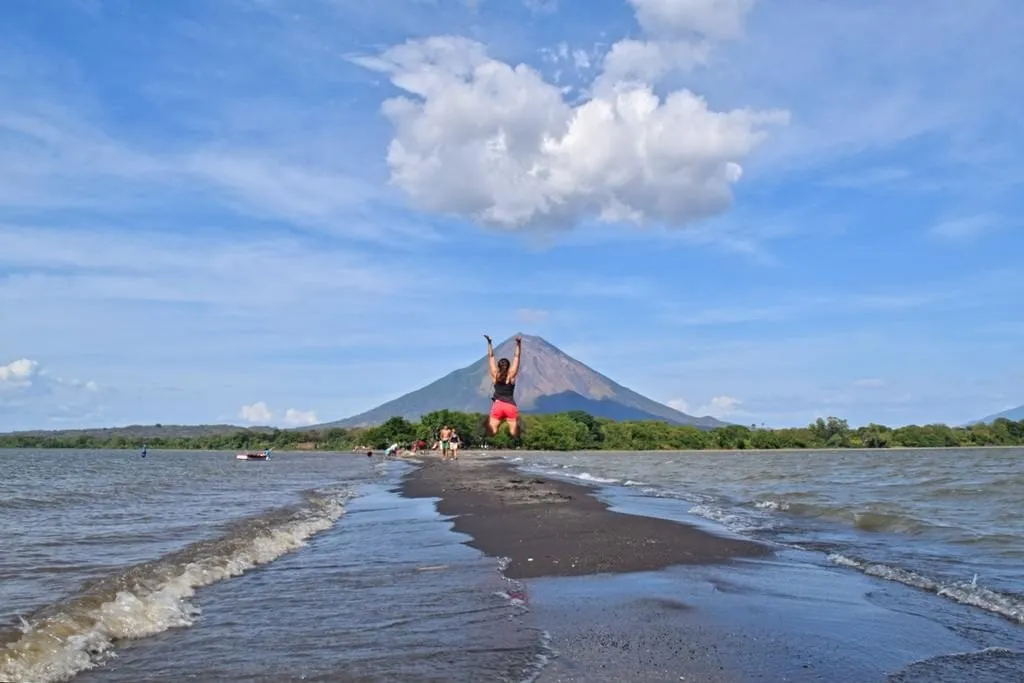 Some links in this post may be affiliate links. If you make a purchase through one of these links, we may earn a small commission at no extra cost to you. Please see our

disclosure policy

for more detail.
(It is important to note that I wrote this blog post before the civil unrest that impacted Nicaragua starting in 2018. Travel has since returned to the country–I wrote more updates about the safety situation here–but our personal recollections pre-date the unrest).
Costa Rica vs Nicaragua: The Differences
In Costa Rica, you can expect…
… more tourism infrastructure.
There's no question about it: tourism is big business in Costa Rica, in a way that Nicaragua hasn't really mastered yet.
While you certainly won't have any shortage of tourist-friendly options in Nicaragua, Costa Rica has a simply overwhelming number of day trips, transport services, tours, and more to guide you through as much or as little of your trip as you could hope for.
From Arenal to Tamarindo and beyond, there are an overwhelming number of beautiful places in Costa Rica that are also relatively simple to access.
If it's your first time outside your home country, or you're on a family trip, this alone might be a big enough draw to pull you to Costa Rica.
… more crowds.
The flip side of all that infrastructure? More crowds.
Costa Rica is officially on the list of places that have been discovered by big tourism, and as a result, national parks and other highlights can get crowded quickly–especially during the high season.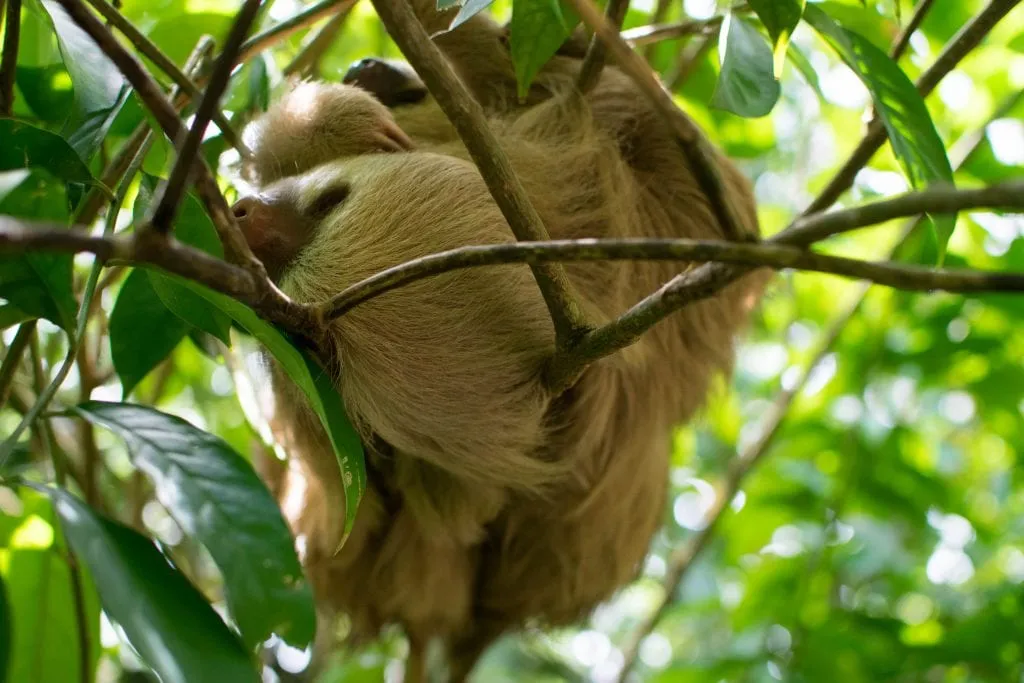 … higher prices.
More infrastructure, more crowds… it's no surprise that this leads to higher prices.
Since Costa Rica is located in Central America, it's easy to the impression that Costa Rica can be a bargain to travel through, but generally speaking, that is a mistake.
While you can save some money by taking local transport, shopping for some of your own meals, and staying in less expensive lodging, prepare to budget the same amount here that you would to travel in most parts of Central Europe.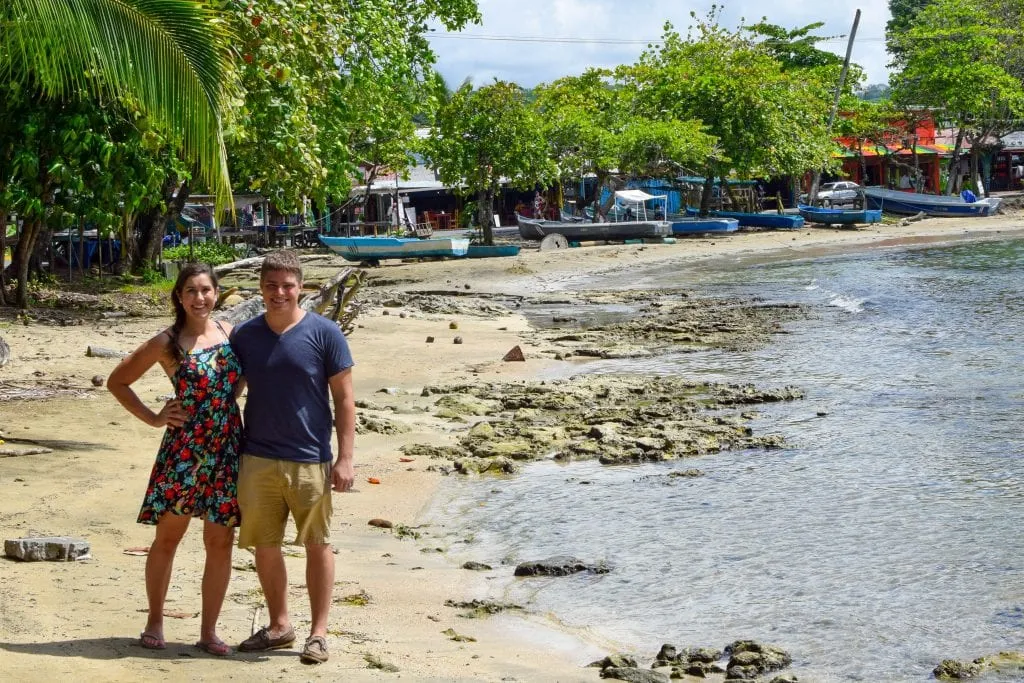 … more English speakers.
Partially as a result of all of the tourism infrastructure, you will find far more English speakers in Costa Rica than in Nicaragua.
Spanish is still very much the preferred spoken language of most of the population, but if you'd prefer to work with employees in the tourism industry who speak English, your odds go up by being in Costa Rica instead of Nicaragua.
Whichever country you travel to, however, we'd recommend learning at least some basic Spanish before you go–both you and the locals will be glad you did!
In Nicaragua, you can expect…
… significantly lower prices.
Considering that Nicaragua and Costa Rica offer many of the same natural highlights, it's almost astonishing how different the prices are.
While Costa Rica requires a budget similar to that of a Central European country, Nicaragua is much more in line with other countries in Central America like Guatemala and Honduras.
… fewer tourists.
While there is an established gringo trail that passes through Nicaragua (more or less concentrated in Leon, Granada, and San Juan del Sur, and to a lesser extent in Isla de Ometepe), the luxury properties and high-end resorts in Costa Rica are not present in Nicaragua.
While you will definitely see plenty of other tourists in Nicaragua, the bulk of them will be from other Central American countries, and most tourists from outside the region being backpackers and younger travelers who are traveling through Central America.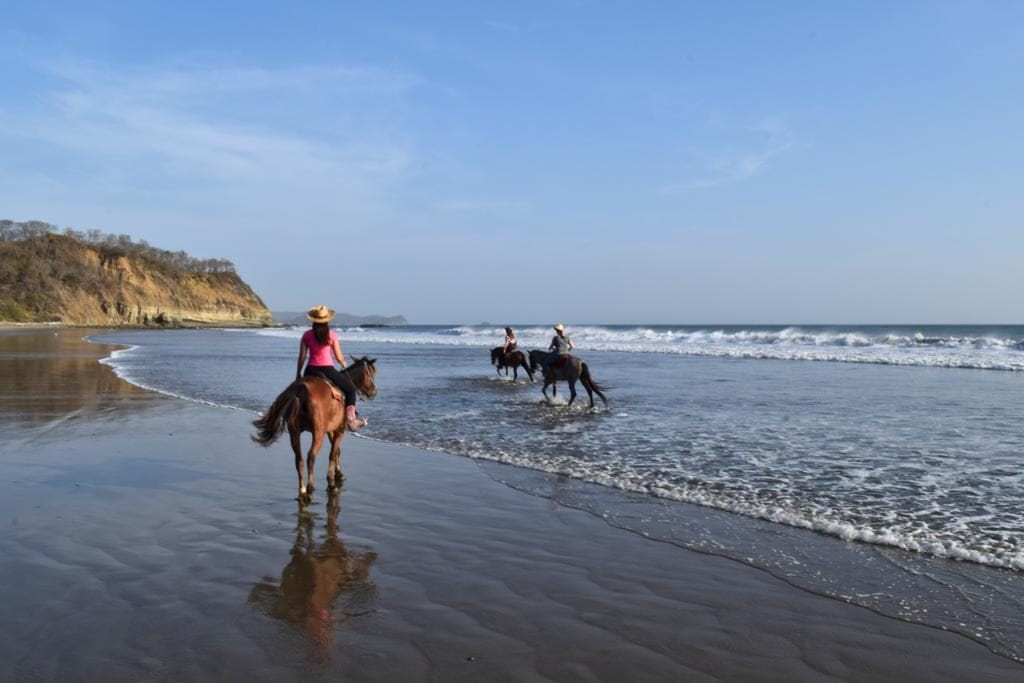 … More active volcanoes.
Nicaragua holds 19 active volcanoes to Costa Rica's 6, and you'll have plenty of opportunities to get up close and personal with them.
Whether it's climbing a volcano on Isla de Ometepe, volcano boarding (basically sledding) down a volcano outside Leon, or peering into the lava-filled crater of a volcano at night near Granada, you will not leave Nicaragua without an incredibly memorable volcano experience if that's what you're after.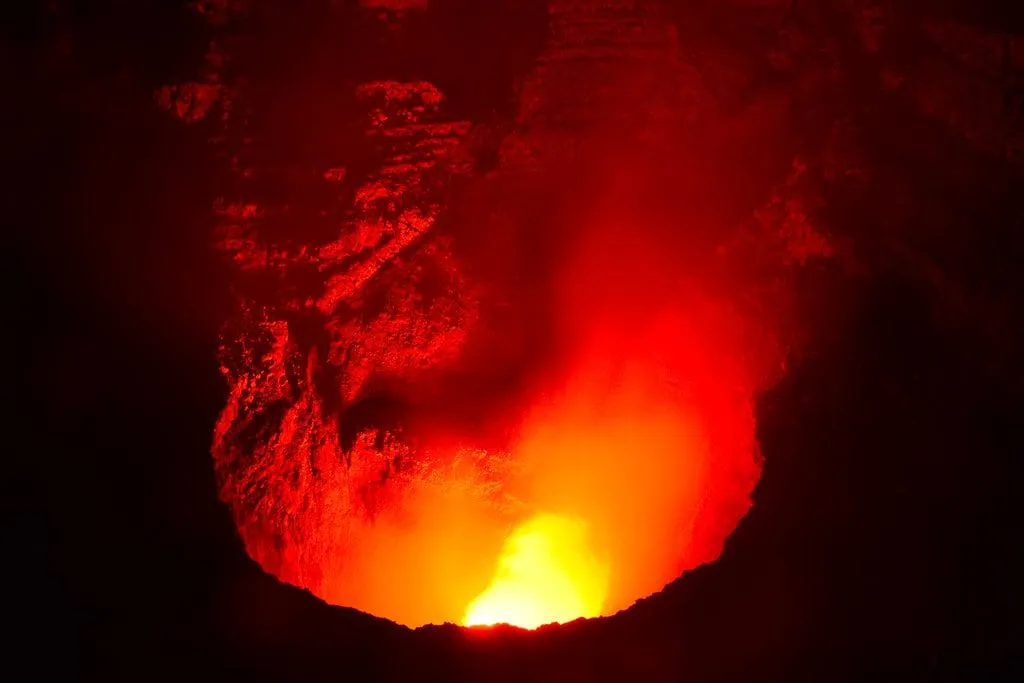 … the quirkiness of chicken buses.
And, really, all of the cultural quirks that come with them.
Costa Rica is a beautiful place, but in many ways, it didn't feel quite as adventurous or exciting as being in Nicaragua, where decked out colorful buses drive you across the country for a couple of dollars and the desayuno tipicos in the markets come with a flourish, a smile, and a huge scoop of gallo pinto.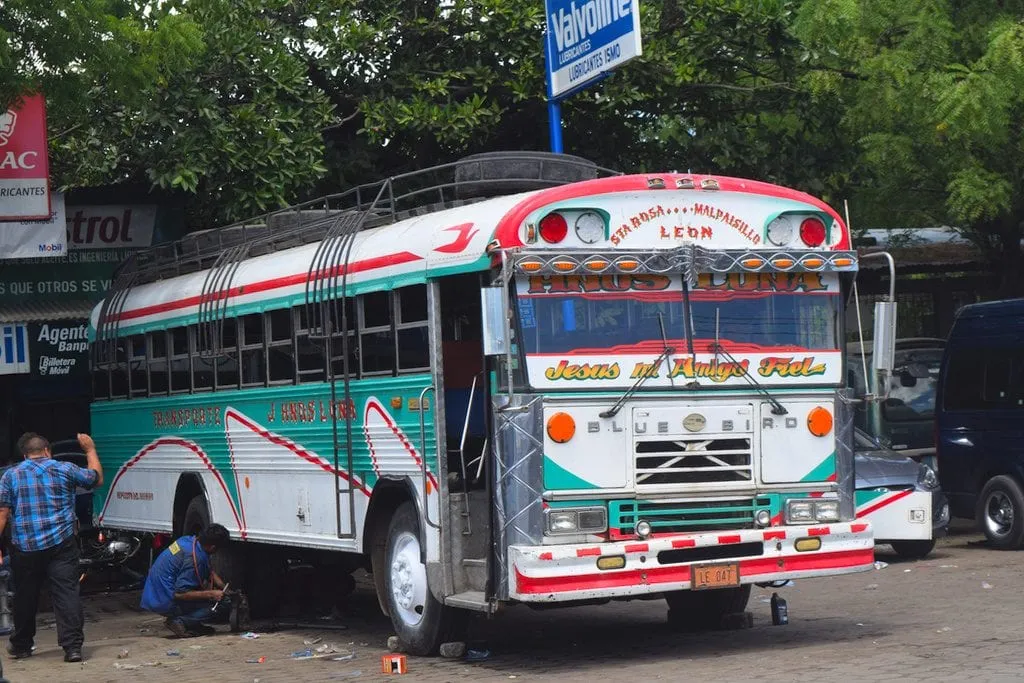 This, we readily admit, is partially our fault: we didn't try hard to find offbeat Costa Rica away from the tourist trail, as we spent most of our time there with family.
But that's the thing: in Nicaragua, we never had to go looking.
Even in very backpacker-heavy towns like San Juan del Sur, the area still had a very distinctive, Nicaraguan feel to it–something lacking in Costa Rica, which still ranks as the only country outside the USA in which we've ever seen a Taco Bell.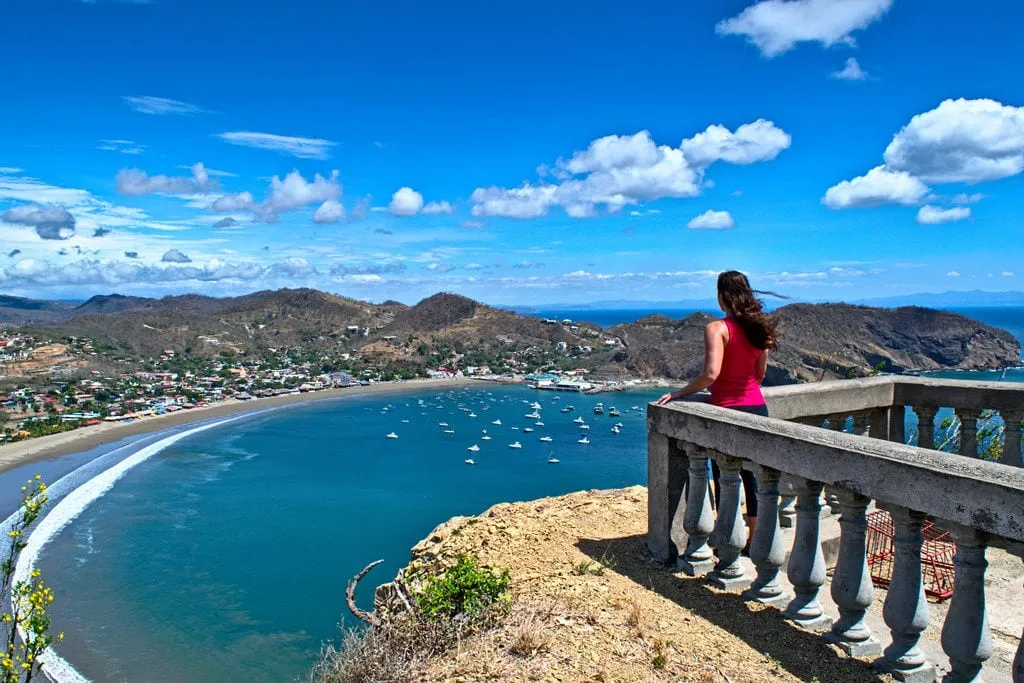 Nicaragua vs Costa Rica: The Similarities
In both Nicaragua and Costa Rica, you can expect…
… adventure activities galore.
Volcano hikes, ziplining, kayaking, scuba diving, surfing, horseback riding… as pronounced as the differences between the two countries seem when deciding between putting together an itinerary for Costa Rica vs Nicaragua, the truth is, the two countries have far more similarities than differences when it comes to what kind of trip you will plan there.
Whichever you choose, you definitely won't run out of fun things to do in Costa Rica or Nicaragua!
… beautiful beaches.
Whether you're drawn to the wild Pacific coastline or laid-back Caribbean beaches, you will have plenty of options to choose from in both Costa Rica and Nicaragua!
In Nicaragua, we visited amazing Pacific beaches in and around San Juan del Sur, and have the Caribbean paradise of Little Corn Island on our wish list for next time.
In Costa Rica, we spent time in laid-back Caribbean Puerto Viejo, and have our sights set on the beautiful Pacific Guanacaste region (Playa Junquillal looks delightful, for example) for our next visit!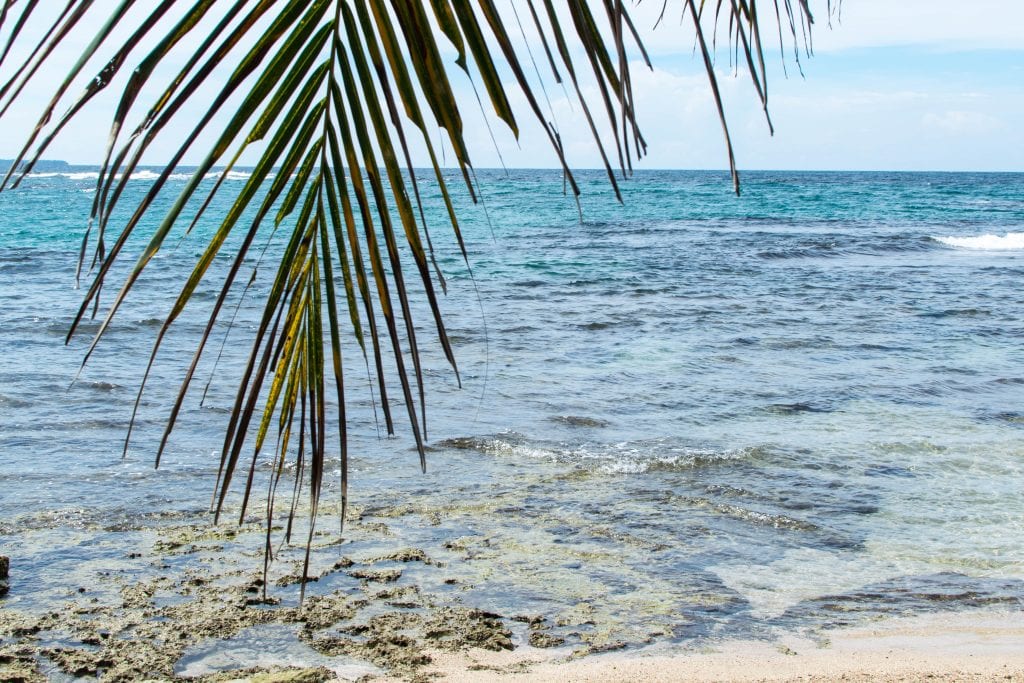 … acceptable food.
Sorry, guys–no one comes this far south in Central America for the cuisine!
There's a saying among travelers in the region that the food is amazing in Mexico and gets worse the farther south you get, and we definitely agreed: Mexican food is delicious, Guatemalan food was great, and it is basically downhill from there.
You won't starve, and there are several tasty Nicaraguan and Costa Rican foods, but we don't sit around daydreaming about the cuisine in Nicaragua or Costa Rica either.
Safety in Costa Rica vs Nicaragua
Technically, crime is lower in Nicaragua than in Costa Rica–especially petty crime, which always has a tendency to show up in places where hoards of tourists congregate.
However, we felt extremely safe in both countries, and both felt far more secure than Honduras or even Guatemala (which ranks as one of our two favorite Central American countries).
Though unpleasant situations can occur anywhere, if you take normal precautions and behave with discretion, there's no reason to think you'll attract trouble in either Nicaragua or Costa Rica.
That being said, one of our normal precautions when traveling is to purchase travel insurance from Safety Wing, and we definitely wouldn't visit Costa Rica or Nicaragua without it!
Check prices for Safety Wing Travel Insurance in Costa Rica or Nicaragua!
Costa Rica or Nicaragua: The Final Decision
Personally, we greatly preferred traveling in Nicaragua vs Costa Rica.
We loved the culture, we loved the landscapes, we loved the adventure, we loved the cities and towns… and we also really, really loved the prices.
When we arrived in Costa Rica, it was after spending about 4.5 months backpacking south from Mexico City, passing through Mexico, Belize, Guatemala, Honduras, and Nicaragua along the way, and the sticker shock when we arrived in Costa Rica was enormous.
Prices appeared to almost double as soon as we crossed the border, and the most noticeable thing about it was the other than that… not much had changed.
In other words, Costa Rica provided a similar value with similar experiences to what we saw in Nicaragua, they just charged a lot more for it.
True, the greater tourism infrastructure and English-speaking presence, along with Costa Rica being the more popular destination for international travelers, all contribute to this, but after spending months in the region, we didn't value those things enough to consider the extra cost worth it.
For people who are less accustomed to traveling in Central America or within the developing world in general, those tradeoffs may be absolutely worth it!
That is a completely valid option, and Costa Rica is absolutely a country worth exploring.
We don't want to be negative about it, because it's an incredibly beautiful place with lots to offer–but for travelers like us who prefer to be a tiny bit more off the beaten path in exchange for lower prices and less crowded adventures, Nicaragua is the clear winner in the contest of Costa Rica vs Nicaragua.