I remember so clearly putting together our first packing list for Central America and Mexico.
We were simultaneously afraid to overpack and afraid to under pack, afraid to forget something important, afraid of getting tired of hauling everything around, afraid of losing essential items…
Suffice it to say, we're a lot more confident in our packing abilities now: after more than 9 months spent traveling around Latin America and more than 4 years of full-time travel, it's safe to say that we've gotten the hang of this packing list thing.
This Mexico and Central America packing list is based on our original packing list from back in 2016… but has been updated significantly based on what we have learned along the way while backpacking through Latin America and around the world.
Trying to make your first Central America and Mexico packing list?
This is the one we wish we would have had!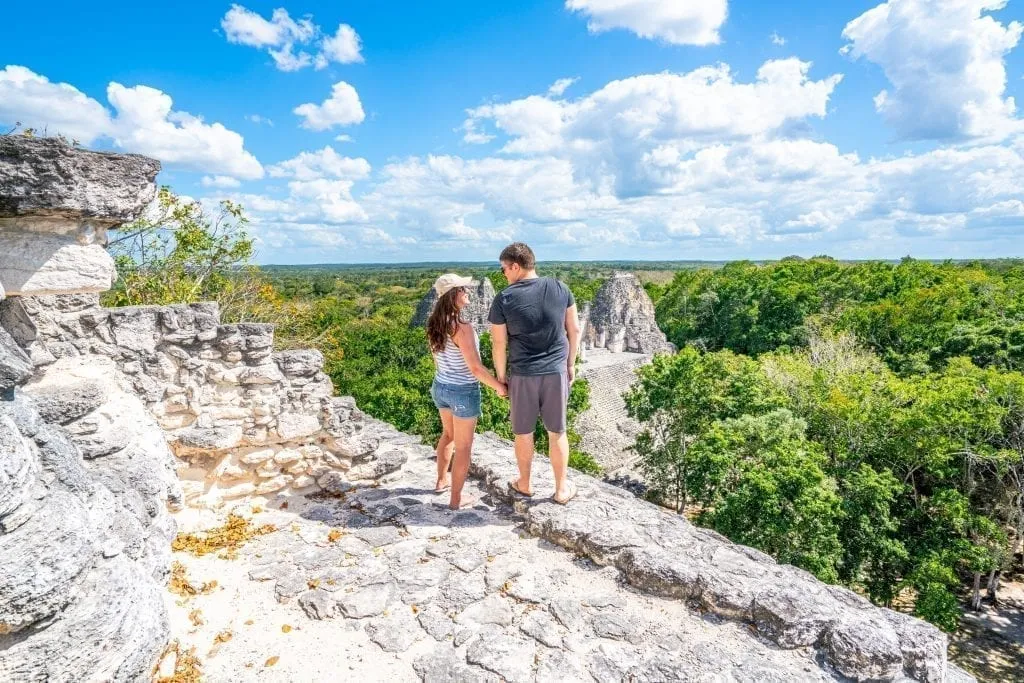 How We Structured This Packing List for Central America
This list is structured primarily for those planning a backpacking trip to multiple countries in Central America (or even the rest of Latin America) that lasts one month or more, however, it's also easily adaptable for shorter journeys.
It also speaks to our personal preferences: we unabashedly check our bags on flights and do not pack incredibly lightly, so if you're hoping for a carry-on-only trip, this is not the list for you.
If you're planning a more resort-style trip that sticks to the coast, you may also want to check out our recommended beach vacation packing list for suggestions tailored to your travel style.
We also highly recommend perusing our international travel checklist and, if you're starting your journey far from Central America, our long-haul flight essentials.
The Absolute Essentials for Central America & Mexico
Passport — The most obvious, and yet most important item for your packing list for Mexico and Central America: good luck traveling without it!
Travel Insurance — We don't ever suggest traveling without insurance–anything can happen, and this is definitely a case of better safe than sorry.
Traveling to Mexico and Central America is generally safe, of course, but it also likely involves stepping outside your comfort zone and trying out new adventures in a foreign land… where you may or may not speak the language.
We use and recommend Safety Wing for trips to Mexico and Central America, and got a lot of peace of mind from having our policy active during our trip.
Visas (If Needed) — Citizens of the USA, Canada, Australia, the UK, and more do not need visas to travel to Mexico or Central America, but like with any destination, it's best to double and triple-check requirements before leaving on your trip.
Bear in mind that Nicaragua, Guatemala, El Salvador, and Honduras operate under a shared border control agreement.
Think of it as a kinda-sorta Schengen Zone, where you enter into one country at then can travel freely between all 4 for up to 90 days.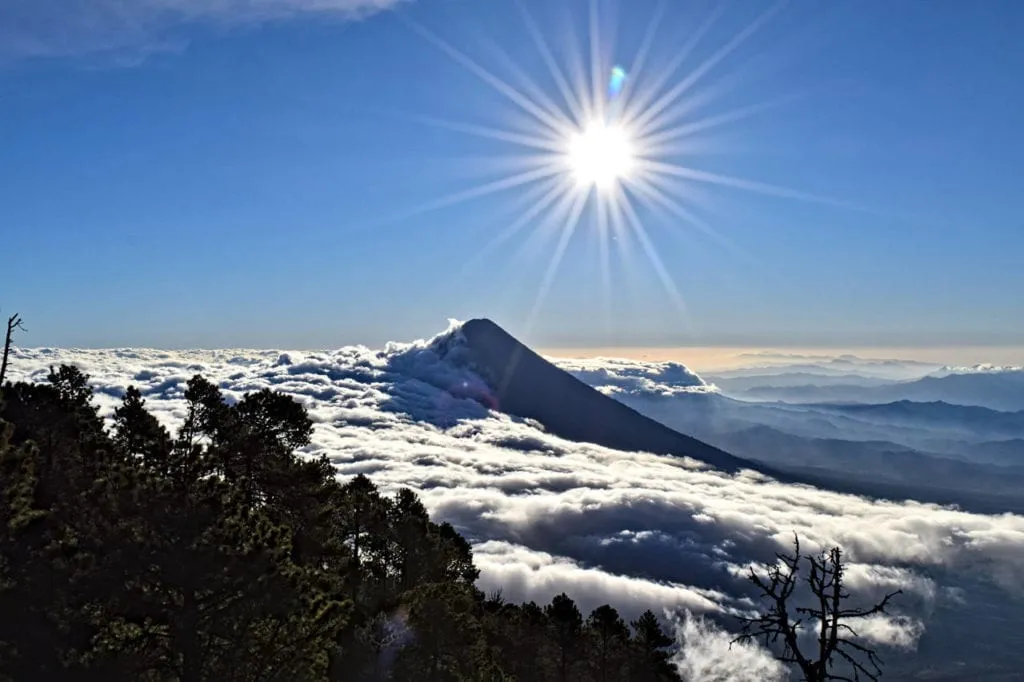 Money — Each of the 8 countries covered in this packing list for Central America and Mexico has its own currency and tends to be a cash-based economy, so be prepared to have a lot of bills on your hands!
The easiest way to get cash in Mexico and Central America is to withdraw it from the ATM.
We recommend bringing two debit cards (each hooked up to a different account) and two credit cards.
Don't forget to put travel alerts on your cards so that you don't accidentally end up locked out of your accounts!
Proof of Onward Travel — This one is a bit tricky, but I'm putting it right here at the top because it can end your trip before it begins.
Technically, all countries in Central America, plus Mexico, require booked proof of onward travel to visit.
If you're visiting as a backpacker on a long-term trip, you may not have this.
Some countries are stricter than others, but at a bare minimum, you'll want to have proof of onward travel for any destinations you're flying into (as airlines are responsible for fulfilling this requirement), and for Costa Rica, as they are sticklers about it.
Bus tickets sometimes, but do not always, count as proof of onward travel.
Airline tickets are safest, and it's much better to have them printed (you may want to print a few copies of any booked tickets before leaving) than to show them on your phone.
If you choose to travel without proof of onward movement, you'll probably be fine in most cases (Costa Rica being the exception), but travel at your own risk–you never know when a border agent will demand to know when you're leaving their country.
What to Pack Everything For Latin America In
We have been using the same backpacks for more than 6 years now, and have been more than satisfied.
They fit everything on our packing list for Central America and Mexico with room to spare (including some superfluous items that I've removed from this updated list).
Jeremy carries the Gregory Zulu 65
, and I carry the Osprey Women's Ariel AG 55
(the Osprey Farpoint
is also extremely popular, and I would consider purchasing it if I were looking for a backpack today).
If you're generally a light packer, you can probably comfortably go down 10 liters from the sizes we purchased, but we personally like having the flexibility of the extra space.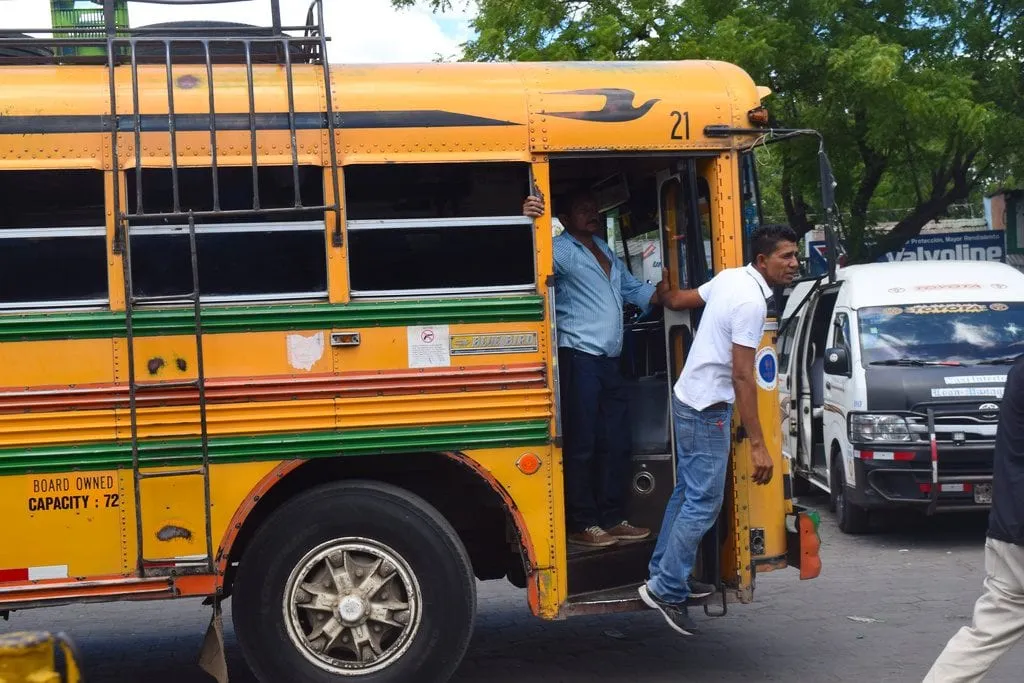 Both of our bags have stood up perfectly to 2.5 years of full-time travel, including plenty of days spent being thrown on top of chicken buses in Central America and under ADO buses in Mexico.
You'll also want to bring a day bag with you–we use and love this anti-theft backpack from Pacsafe.
We didn't own it at the time of our initial Central America backpacking trip, but we've had it for years now and can't imagine traveling without it these days!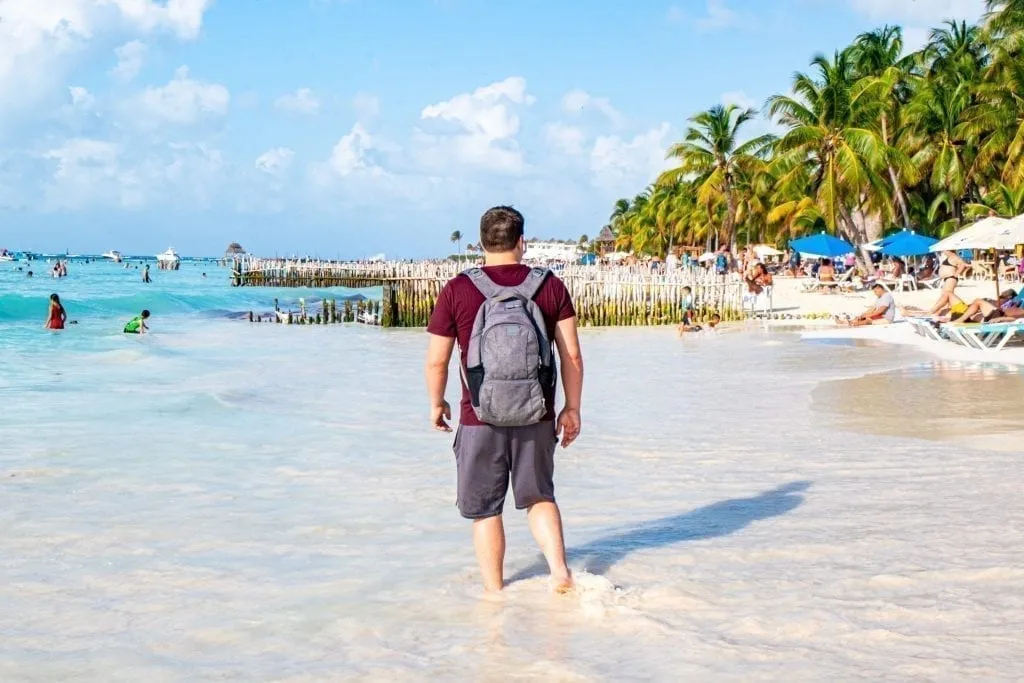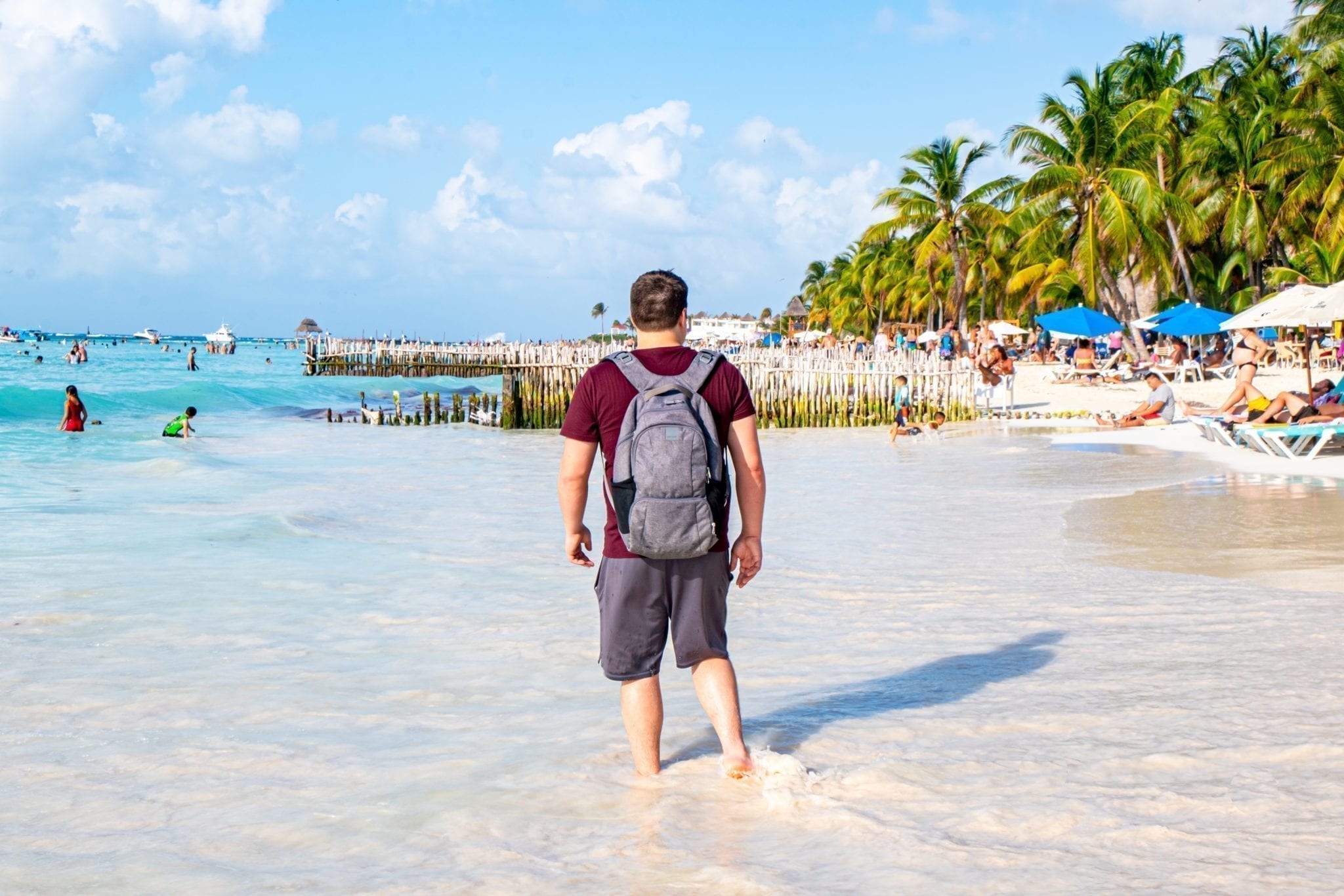 9 Things You Absolutely Should Pack for Central America & Mexico
SteriPen
 — Save money and avoid adding more plastic to the Earth–a SteriPen is a win/win.
We've used ours in more than a dozen countries over the years, including all throughout Mexico and Central America, and never gotten sick from the water.
Our SteriPen brings us peace of mind in Latin America, and also allows us to avoid the hassle of constantly thinking about our water supply.
Nalgene
 — Goes hand-in-hand with the Steripen: you have to have somewhere to put that clean water!
Opt for the wide-mouthed version in order to make the water sterilization process easier.
Pacsafe
— Our Pacsafe is one of the best travel items we carry, and though we bought it after our trip to Mexico and Central America, we wish we had had it with us at the time!
The safe allows us to store our most valuable belongings (passports, laptops, etc) in our room without fear of theft–simply fill the safe, attach it to the sturdiest thing in the room (usually a pipe), and head out for the day with peace of mind.
Travel Adaptors for Central America & Mexico
— Mexico and most countries in Central America (the exception being some plugs in Belize, which are on the British system), use plugs and voltage that are compatible with US devices–if you're coming from elsewhere, you'll want to pick up some adaptors before you arrive.
Pocket Sized Pack(s) of Tissues
— Toilet paper is far from a guarantee in public restrooms. Just saying.
Dry Bag
 — Planning on taking any ferries? Visiting the beach? Going on a boat tour?
You'll want to have a dry bag on your Central America and Mexico packing list!
A dry bag will allow you to safely bring your electronics, passports, etc, onboard without fear of damage, and will even allow you to swim to shore from a boat with your camera if you plan to visit any islands via boat!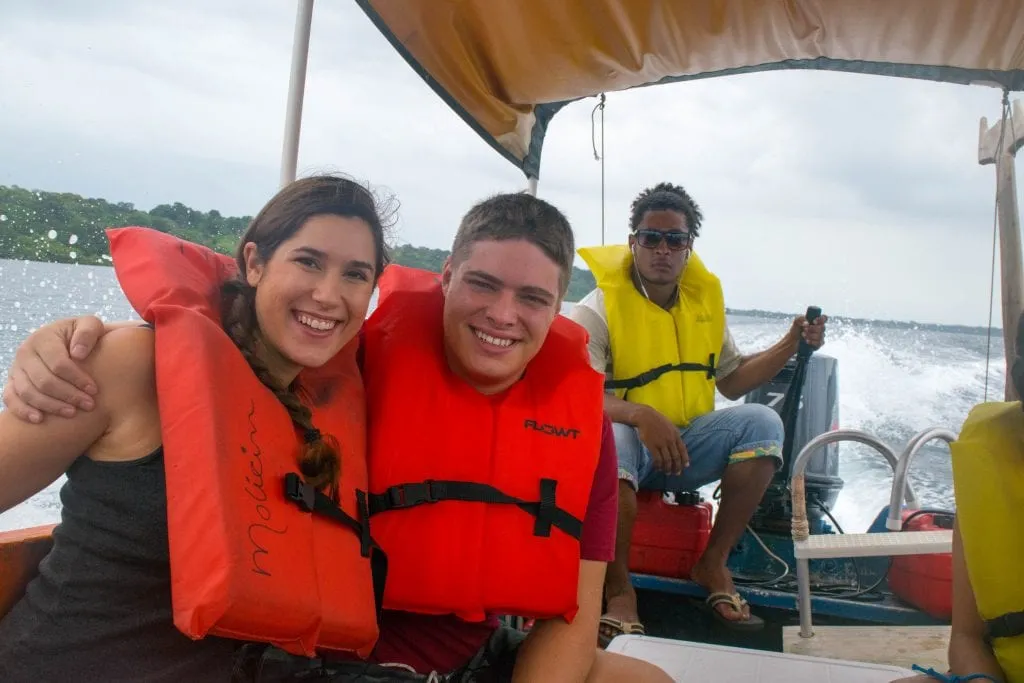 Sunscreen
 — Sunscreen can be more expensive on the road than at home, especially in beach areas–better to bring your own.
Bug Spray
 — Opt for the strong stuff. Seriously.
Sea Bands
 & Non-Drowsy Dramamine
— If you battle motion sickness like I do, be sure to come to Mexico and Central America fully prepared: winding bus rides through mountain ranges, hours spent bouncing along gravel roads, ferries across choppy lakes and seas… the region is rife with opportunities to get motion sick, and I was constantly grateful to have both Sea-Bands and medication with me.
Portable USB Charger — For long bus rides when one round of charge on your phone simply isn't enough.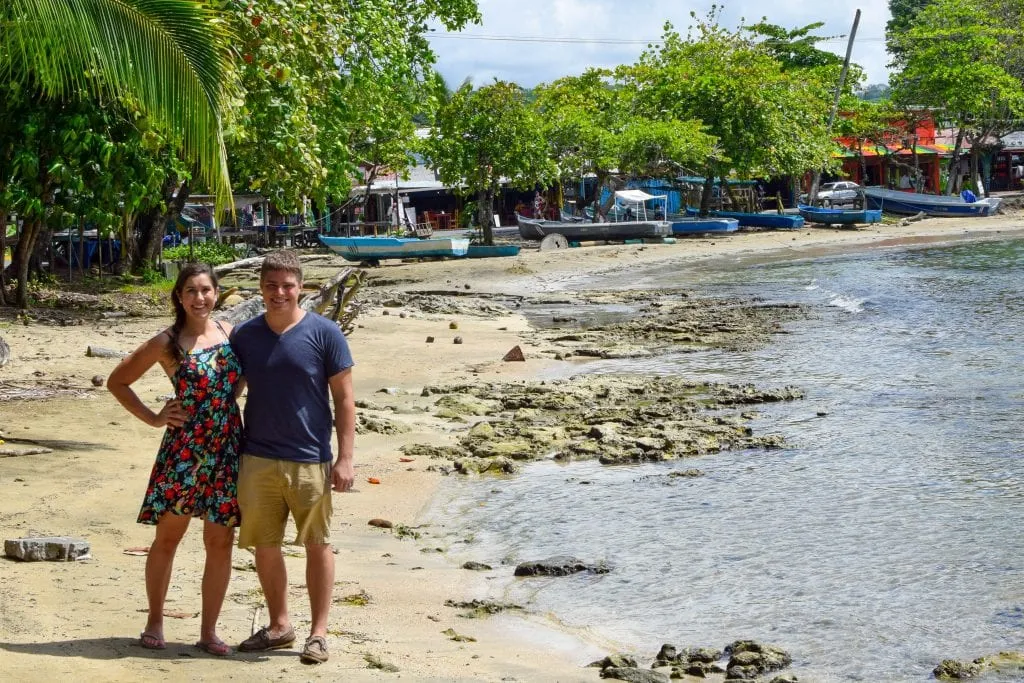 Other Useful Travel Gear for Central America
Camera & Gear — If you're not into photography, a cell phone might be all the camera you want to bring on your trip, and that's totally fine!
If you are into photography, though, you'll want to bring both your camera (we recommend just 1-2 lenses), extra batteries and chargers (as the couple who once had to hunt down a specific camera battery in San Cristobal de las Casas, trust us–you want extras), memory cards
, and a memory card case (we love this one
).
We also love having our tripod
and a wireless remote
with us for selfies of the two of us.
Waterproof Phone Case — Want to be able to take photos when actually swimming at the beach?
Bring a waterproof phone case along with you! They're inexpensive, easy to pack, and make taking photos at the beach far simpler.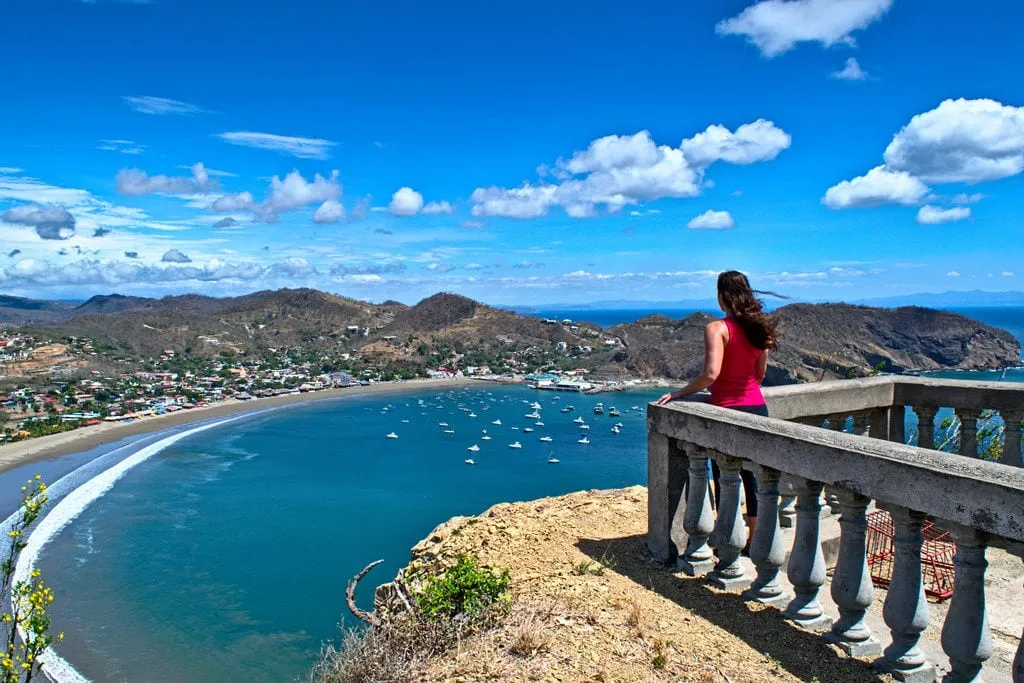 RuMe Reusable Bag
 — Our RuMe bag has served as a beach bag, laundry bag, grocery bag, and more, and you should absolutely add one to your packing list for Mexico and Central America!
They're also incredibly long-lasting–we've been carrying ours with us for nearly 6 years and it barely shows any signs of wear.
Swim Goggles
 — Swim goggles are small, lightweight, inexpensive, and make swimming in crystal-clear water so much more fun.
Diving Log Books — If you already have a diving certification and plan to do some diving in Central America or Mexico, definitely bring your logbook!
If you aren't certified yet… Utila is a great place to get started exploring the underwater world.
Combination Lock
— If you're planning on staying in a hostel dorm during your trip, you'll want to bring a combination lock for storing your belongings when you go out.
Purell Hand Sanitizer
— We have never been sorry to have hand sanitizer with us on the road… especially in places where street food and bus travel are common.
Money Belt
— We don't actually use a money belt anymore–it got cumbersome to constantly carry around, and we prefer to keep valuables in our Pacsafe these days.
But, if you'd like to bring a money belt to Central America and Mexico, we can recommend this one
as being durable and reasonably comfortable to wear.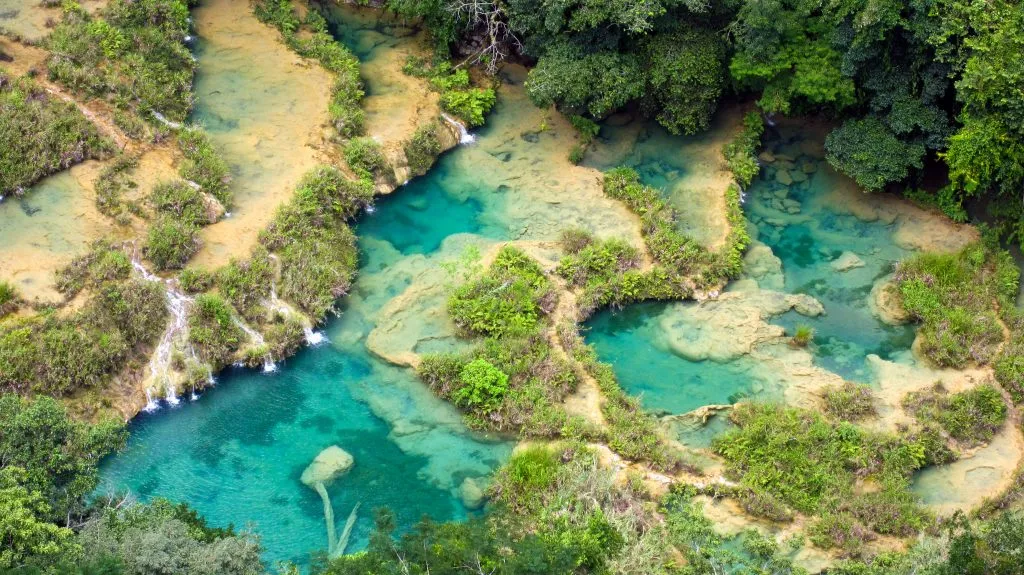 Pens — Sounds a bit random, I know, but trust me–there will come a time at some overland border crossing that you will be SO glad you added these to your Mexico and Central America packing list.
Over-the-Counter Medicine — In addition to the motion sickness medication mentioned above, we prefer to travel with Pepto Bismol and some sort of painkiller on hand.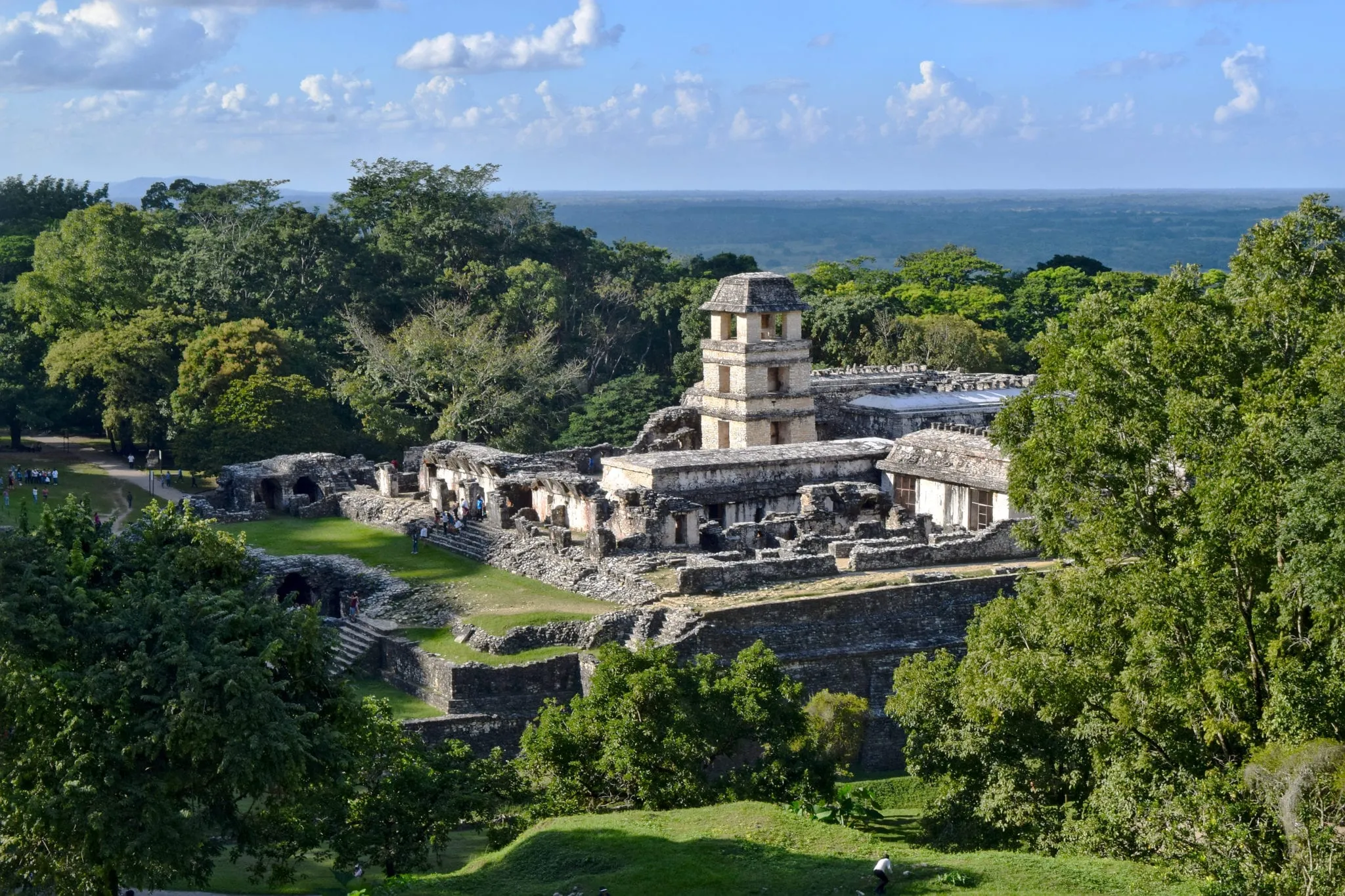 What to Wear in Central America and Mexico For Women
3-5 Dresses Lightweight Dresses — I personally love to wear dresses and tend to wear them during most of my time in cities, however, if you're traveling as a solo female traveler, be aware that some women do report increased harassment on the street when they are wearing short dresses in Latin America.
That didn't stop most of the solo female travelers I know from wearing them–it's just too hot for pants most of the time–but it is something to be aware of.
Dresses like these are common and what I tend to wear, and long, flowy maxi dresses like this one are a great option as well.
I also always like to have one very casual dress with me that doubles as my coverup walking to and from the beach.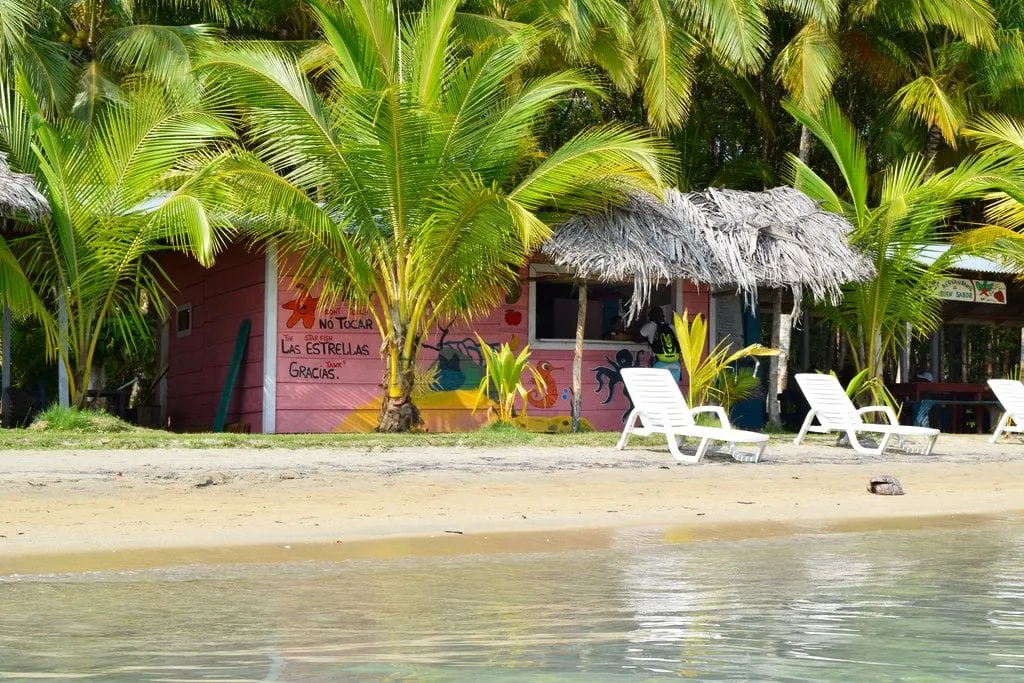 3-5 Skirts & Shorts — I recommend making at least one of these a pair of fast-drying workout shorts that can be used for hiking or a beach coverup.
1 Pair Harem Pants — Lightweight and loose-fitting, harem pants (aka elephant pants in Southeast Asia) are practically a backpacker uniform, and that is because they are incredibly comfortable while also being cool, casual, and reasonably modest for places where modesty is the more comfortable option.
Pants like these are perfect, but unless you truly like buying everything ahead of time, you might want to consider waiting and purchasing a pair (or three) of these during your travels instead.
1 Pair Jeans — Your jeans will likely spend most of their time gathering dust in the bottom on your bag, but when you want them, you'll be so glad to have them!
You'll want to have at least a few warmer options, especially if you're planning to climb a volcano in Mexico or Central America.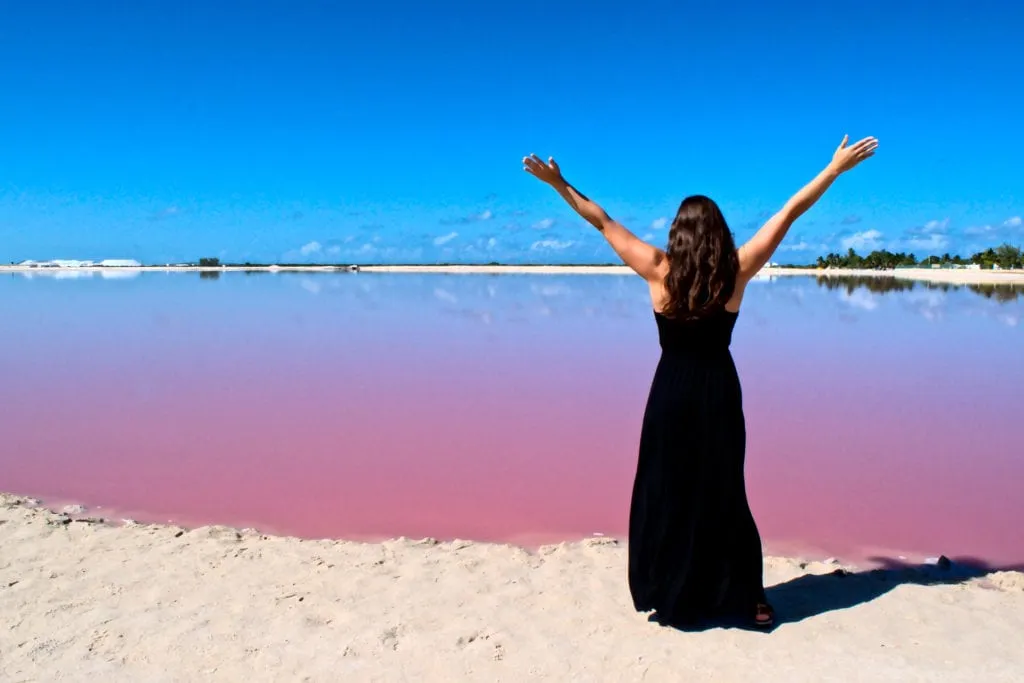 5-7 Tanks Tops + Short-Sleeved Shirts — Aim for comfort: if you don't want to wear it for several hours at home, you won't want to wear it in Central America or Mexico.
Loose-fitting tops are great for staying cool, and I recommend bringing at least a couple along.
1 Long Sleeved Shirt — For cool nights, especially on hiking trips.
1 Light Jacket — When you pay for a bus with a/c in Mexico or Central America, you usually get more a/c than you bargained for. Come prepared (and avoid freezing to death) with at least one jacket!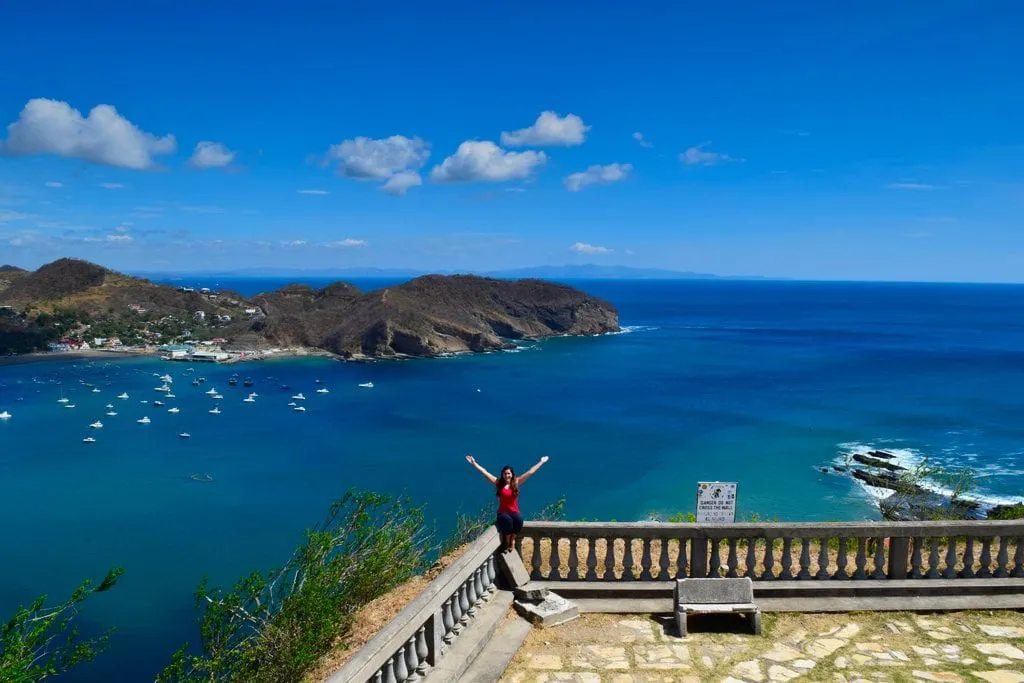 1 Fleece Pullover — I am obsessed with my Northface pullover and have had it for more than 10 years.
It has stood up to countless day hikes, one brutal climb up Volcano Acatenango, endless bus rides, and travels across nearly 50 countries.
3 Bathing Suits — 2-3 bathing suits should be plenty for the average traveler, but if you're a particularly enthusiastic beachgoer, you may want to pack some more– bikinis take up very little space, after all.
1 Pair Sunglasses — Avoid expensive ones if you can–the odds of them surviving your trip are fairly low.
10+ Pairs Underwear — Laundry in Central America and Mexico is easy and inexpensive, but it can be a bit of an event to find a place, deliver your clothes, pick them up a few days later, etc.
We prefer to avoid having to do laundry more than once every 10 days or so, so we tend to go heavy on the underwear.
2-3 Bras — Be sure to make one a sports bra!
Other than that, I tend to carry one nude and one black with me everywhere, and it's more than enough.
1 Pair Yoga Pants — For hiking, exercising, long days on buses, or occasionally actual yoga. I've worn these for years, including throughout Mexico and Central America.
1 Pair Flip Flops — These don't need to be expensive–it's better if they're not–but you'll want something to bring to the beach (and into the shower if you stay in a hostel).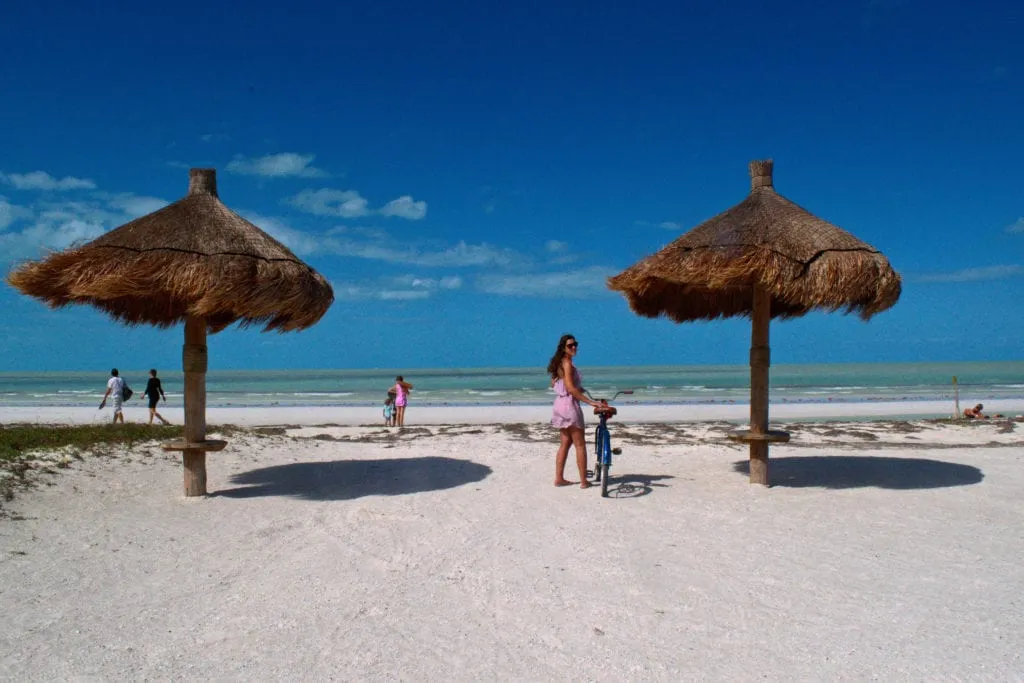 1 Pair Comfortable Walking Shoes — These need to be casual, durable, cool, and comfortable, able to withstand city visits, and also light hiking.
I lived in my Keen Whisper Sandals during our 6 months in Mexico and Central America and absolutely loved them.
They were perfect for everything we did except climb Volcano Acatenango–for that, I desperately wished for my hiking boots.
1 Hat — Sunhat, baseball cap, whatever you like–just make sure it's something you feel comfortable wearing when walking around town and also when you're hiking or at the beach because the sun's rays are incredibly strong in Mexico and Central America!
Menstrual Supplies — The last thing you want is to be caught unawares in a small town, or worse… on a long bus ride!
Makeup — It's easy to get out of the habit of wearing makeup while traipsing through Latin America–I know I barely wore mine–but it's always nice to have on hand for days that you want to take photos or just get a bit dressed up.
I recommend bringing whatever you need to put together a basic, everyday look and no more–makeup can get heavy quickly, and you might be surprised at how little you use it!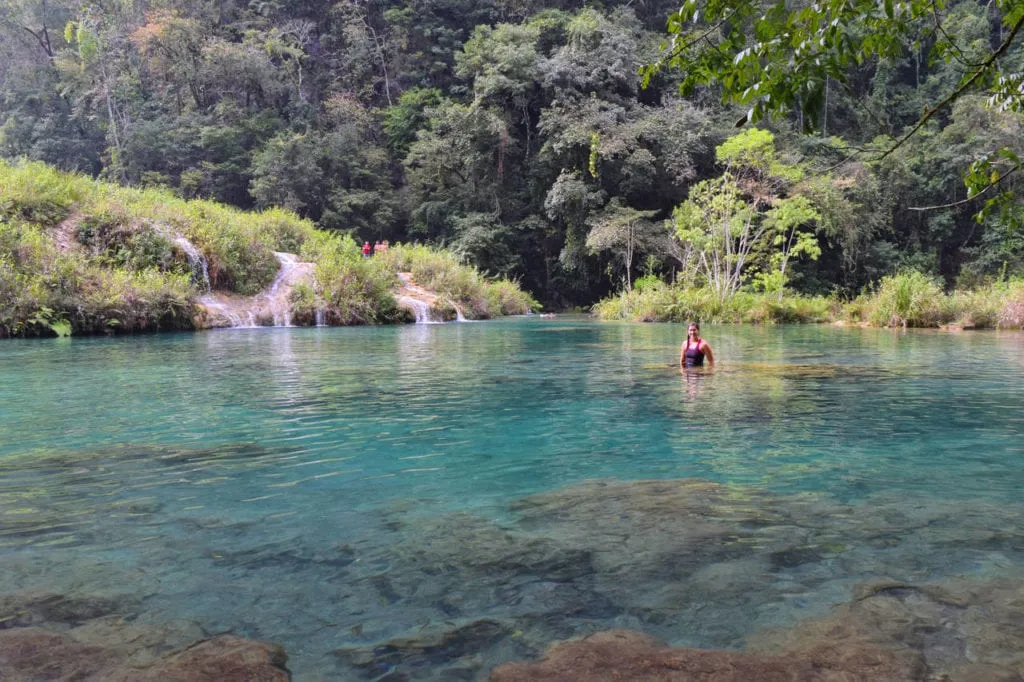 What to Wear in Central America and Mexico For Men
6-8 Short-Sleeved Shirts — Make sure that these are both comfortable enough to wear every day and flattering enough that you like how they look in photos–they'll more or less be your uniform in Mexico and Central America.
1 Long Sleeved Shirt — For cool nights and hiking trips.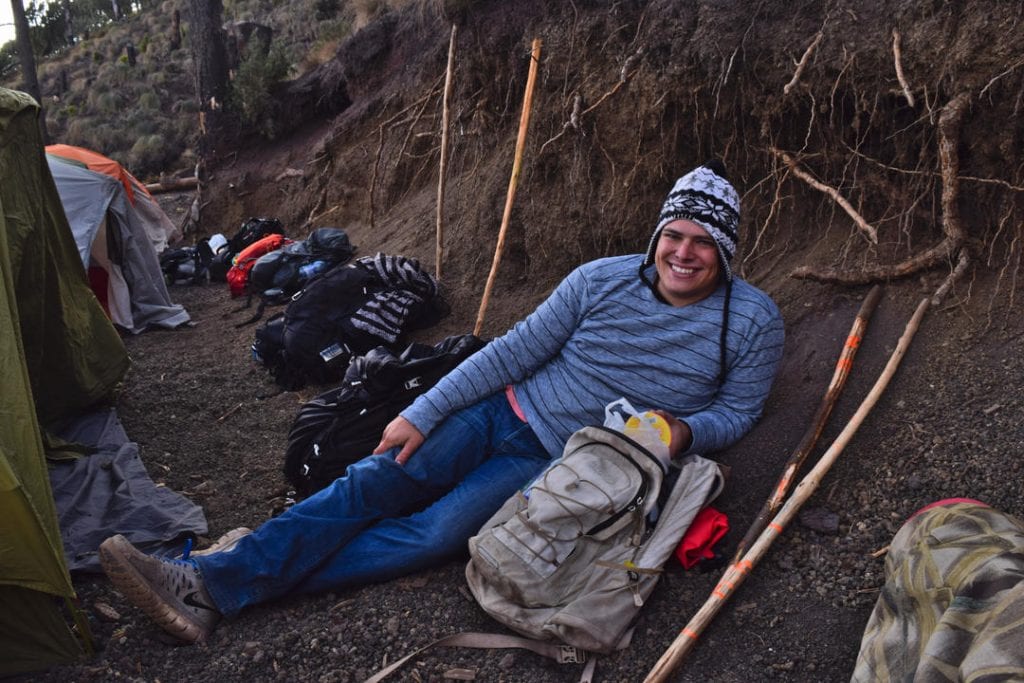 1 Light Jacket — Buses in Central America and Mexico can be freezing, and hikes (especially on volcanoes) can get surprisingly cold. Be sure to come prepared.
1 Fleece Pullover — Jeremy has had this one for years and loves it.
1-2 Pairs of Pants — Latin American men tend to wear pants everyday, especially in cities, despite the heat. Tourists generally don't (it is really hot), but it's nice to have some on hand if you plan to visit a nicer restaurant or go on a colder hike.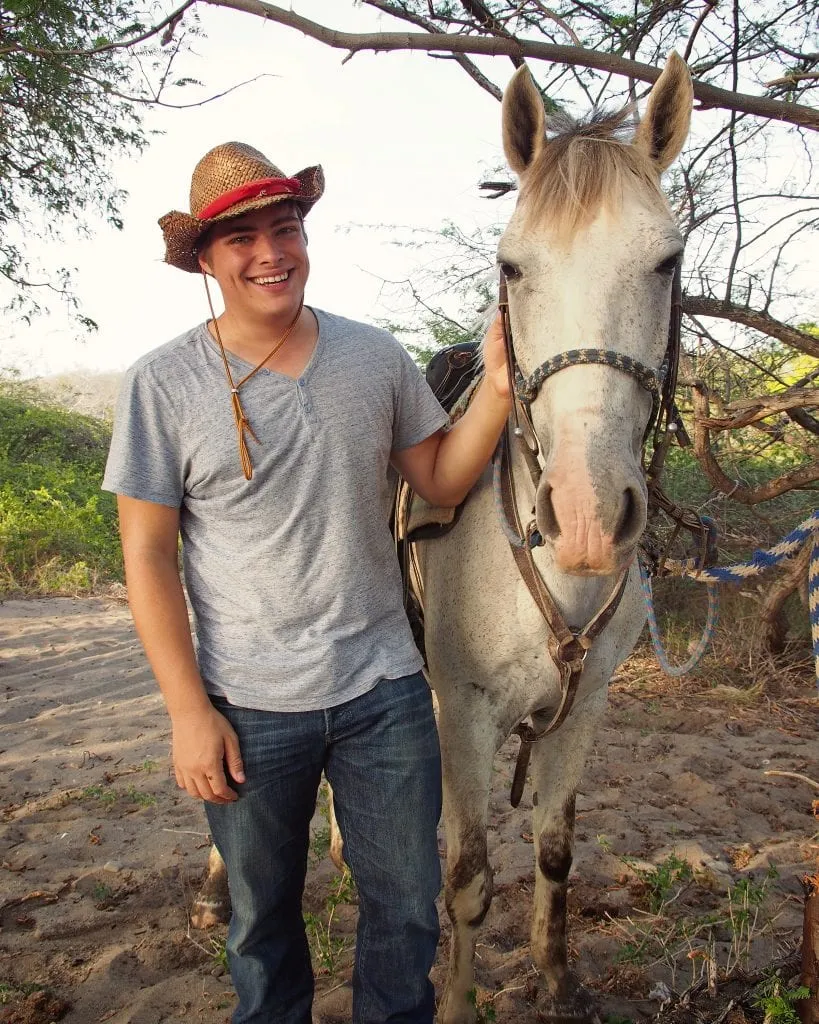 3-4 Pairs of Shorts — Bring at least one pair of fast-drying workout shorts, and make the rest whatever you're comfortable wearing on a near-daily basis.
1-2 Bathing Suits — If you plan to visit the beach a lot, two will allow you to always have a dry one on hand. If beach time is only going to be a small part of your trip, one may be plenty.
1 Pair Flip Flops — For the beach and hostel showers if you stay in one.
1 Pair Comfortable Walking Shoes — You'll want to make sure these are comfortable enough for daily wear both daily wear and light hiking.
There is a similar men's version to the sandals that held up so well for me (and wore all throughout Mexico and Central America), and I highly recommend them.
If you plan on doing any intense hiking or climbing volcanoes, you'll want to bring hiking boots as well.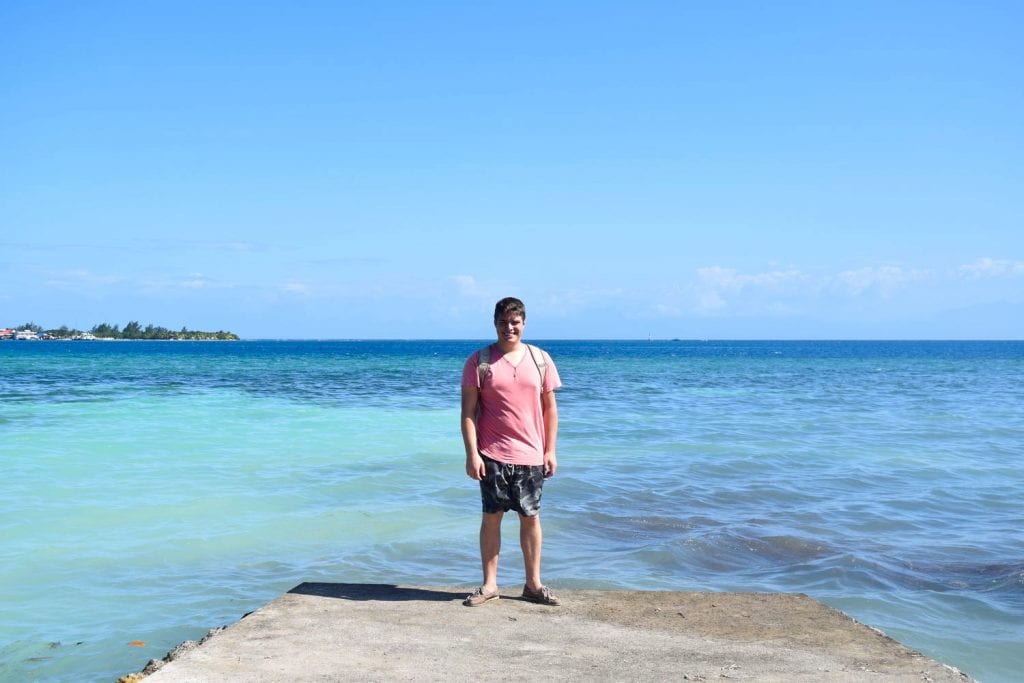 10+ Pairs of Underwear — AKA, at least one pair of underwear per number of days you hope to avoid doing laundry.
1 Pair Sunglasses — As I mentioned above, avoid putting expensive sunglasses on your Central America packing list and opt for cheap ones instead, because they probably won't survive the trip.
1 Hat — A baseball cap is perfect, but opt for whatever is comfortable enough that you'll actually wear it.
Toiletries for Your Mexico & Central America Packing List
For the most part, you'll want to go ahead and add the same toiletries you use at home to your Mexico and Central America packing list.
If you're picky about brands, you'll want to bring enough of your toiletries to last the length of your trip, and if you're not, then basics like soap, deodorant, etc, are fairly simple to pick up on the road.
One item we do highly recommend bringing?
Solid shampoo. We love the solid shampoos by LUSH, and they save so much space and weight in your bag!
Also, don't forget to fill up on a supply of prescription items like contacts and medications before you go!