Of all the cities in all the world, there's none that have captured the imagination of several centuries worth of the world's top writers, philosophers, and artists of all kinds than Paris–and as a result, the number of gorgeous quotes about Paris floating around in the universe is truly impressive.
We absolutely adore Paris. Several visits later, we've accepted that we'll forever end each visit even more enamored with the City of Lights (and yes, some of Paris' many nicknames did come from sayings about the city!) than we were before arriving.
So many of these Paris quotes ring true to our experiences with the city, and as a result, they've become some of our favorites.
Some I heard long before we first meandered, jetlagged and infatuated, through Paris for the first time ourselves. Some I only heard years later. And honestly, as long as I continue to read about and visit Paris, I'm sure my list of favorite quotes about Paris will continue to grow as well.
Here are some of the most inspiring Paris quotes around, pulled from everything from books about Paris to quips by movie stars. Reading these, I can't help but dream about packing my bags for the city again.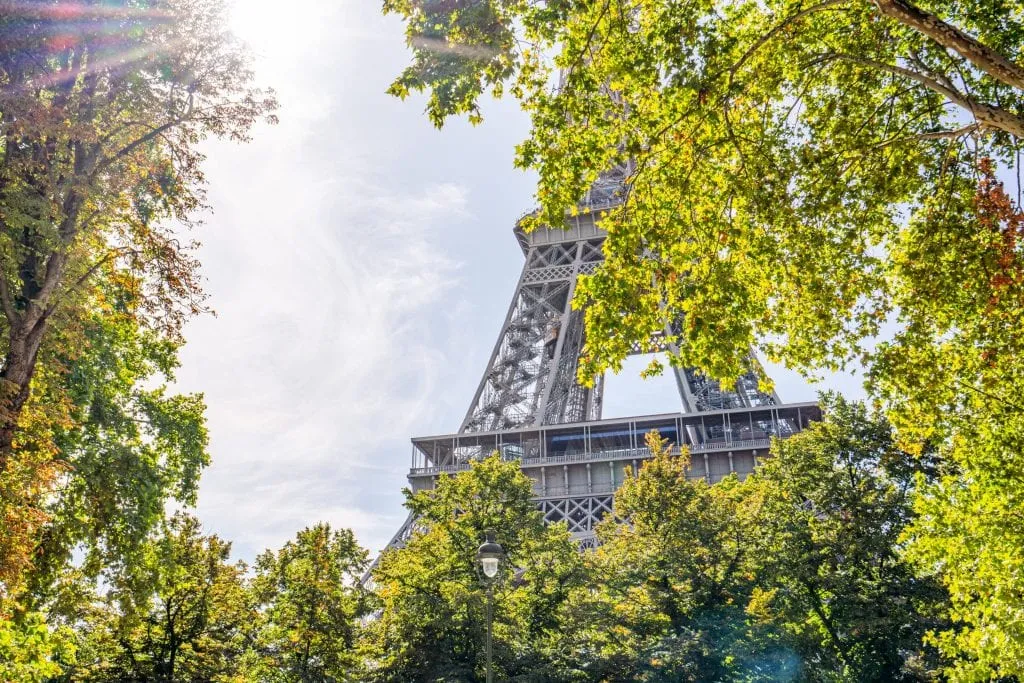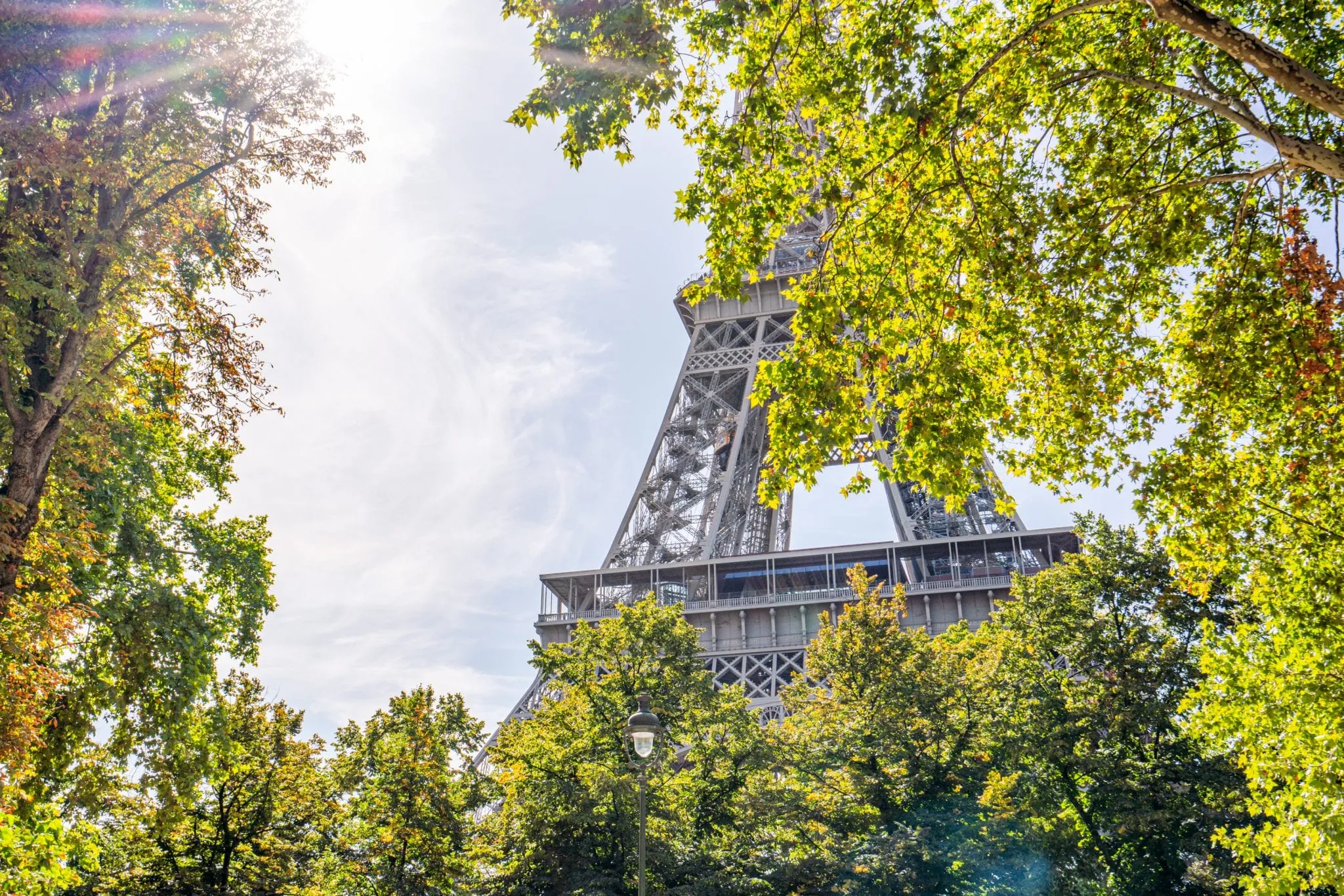 Some links in this post may be affiliate links. If you make a purchase through one of these links, we may earn a small commission at no extra cost to you. Please see our

disclosure policy

for more detail.
"Paris is always a good idea." — Audrey Hepburn
How could we not have what is, arguably, the most famous Paris quote of them all top this list? I may or may not repeat this to myself occasionally when shopping for plane tickets to Paris…
"A walk about Paris will provide lessons in history, beauty, and in the point of Life." – Thomas Jefferson
"To know Paris is to know a great deal." – Henry Miller
"In Paris, our lives are one masked ball." — Gaston Leroux
"If you are lucky enough to have lived in Paris as a young man, then wherever you go for the rest of your life, it stays with you, for Paris is a moveable feast." — Ernest Hemingway
"We'll always have Paris." — Howard Koch
"America is my country, and Paris is my hometown." — Gertrude Stein
"London is a riddle. Paris is an explanation." — G.K. Chesterson
"To study in Paris is to be born in Paris!" — Victor Hugo
"He who contemplates the depths of Paris is seized with vertigo. Nothing is more fantastic. Nothing is more tragic. Nothing is more sublime." — Victor Hugo
"Though I often looked for one, I finally had to admit that there could be no cure for Paris." — Paula McLain
"When good Americans die, they go to Paris." — Oscar Wilde
"You can't escape the past in Paris, and yet what's so wonderful about it is that the past and present intermingle so intangibly that it doesn't seem to burden." — Allen Ginsberg
"Paris is the only city in the world where starving to death is still considered an art." — Carlos Ruiz Zafón
"I like the Eiffel Tower because it looks like steel and lace." — Natalie Lloyd
"Paris is not a city; it's a world." — King Francis I
"You stumble, you soar. And if you're lucky, you make it to Paris for a while." — Amy Howard
"If 'Sex and the City' taught us anything, it's that Paris is the only city in the world that New Yorkers actually fantasize about." — Elizabeth Bard
"In Paris, I really do like to try and do nothing… but that's impossible." — Christian Louboutin
"There is an atmosphere of spiritual effort here. No other city is quite like it. I wake early, often at 5 o'clock, and start writing at once." — James Joyce
Of all these quotes about Paris, the two directly above perhaps sum up my own experience in the city the most: I simply come alive in Paris, my energy is boundless, and no matter how sore my feet get or how long I spend sightseeing, I can never get enough. Paris is simply invigorating.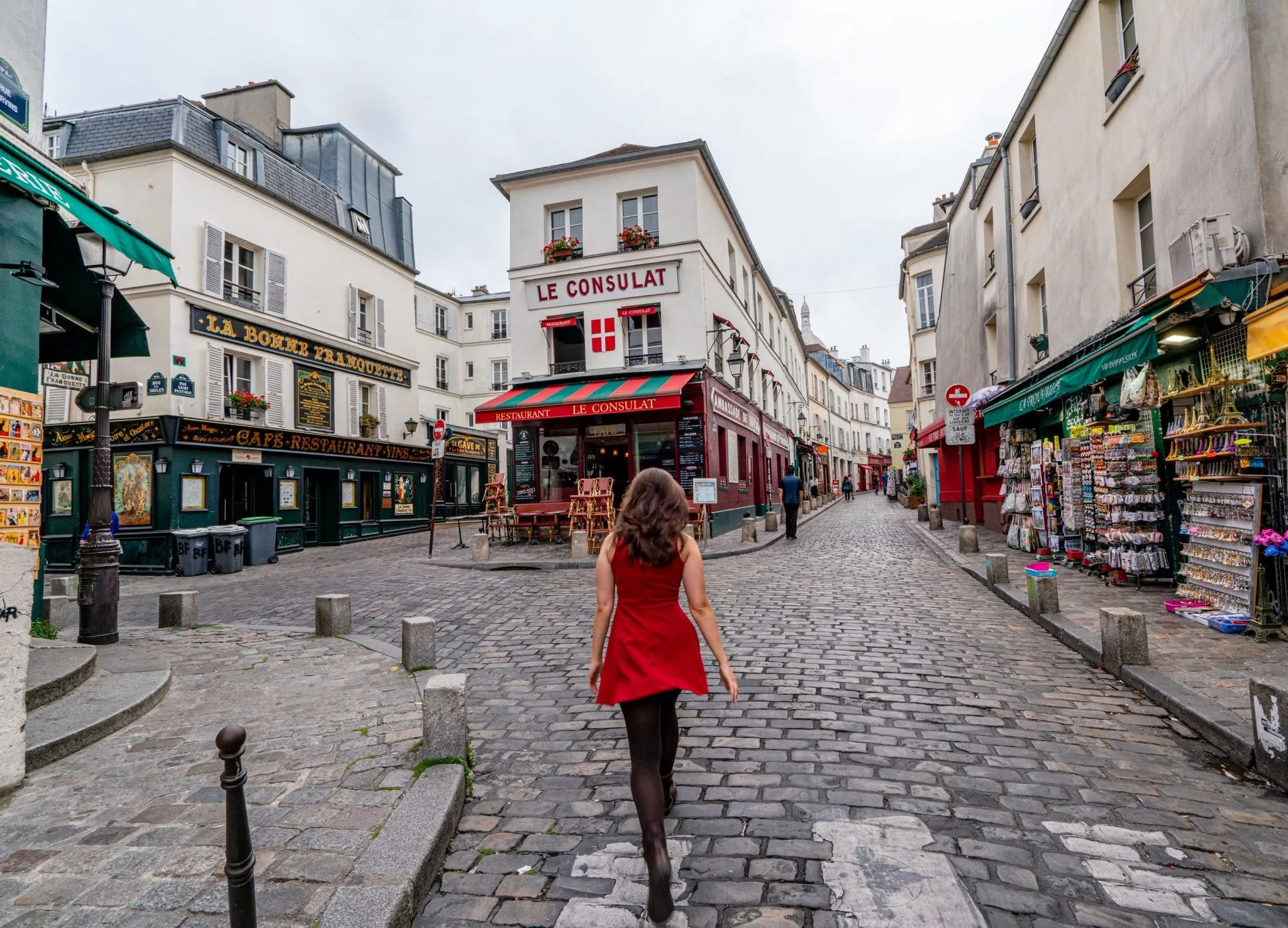 "People wonder why so many writers come to live in Paris. I've been living ten years in Paris, and the answer seems simple to me: because it's the best place to pick ideas. Just like Italy, Spain, or Iran are the best places to pick saffron. If you want to pick opium poppies, you go to Burma or South-East Asia. And if you want to pick novel ideas, you go to Paris." — Roman Payne
"Paris is a place in which we can forget ourselves, reinvent, expunge the dead weight of our past." — Michael Simkin
"I think Paris smells, and not just sweet but melancholy and curious, sometimes sad but always enticing and seductive. She's a city for all the senses, for artists and writers and musicians and dreamers, for fantasies, for long walks and wine and lovers and yes, for mysteries." — M.J. Rose
"The chief danger about Paris is that it is such a strong stimulant." — T.S. Eliot
"Secrets travel fast in Paris." — Napoleon Bonaparte
"Breathe Paris in. It nourishes the soul." — Victor Hugo
"I had forgotten how gently time passes in Paris. As lively as the city is, there's a stillness to it, a peace that lures you in. In Paris, with a glass of wine in your hand, you can just be." — Kristin Hannah
"To know Paris is to know a great deal." — Henry Miller
"Paris is a place where, for me, just walking down a street that I've never been down before is like going to a movie or something. Just wandering the city is entertainment." — Wes Anderson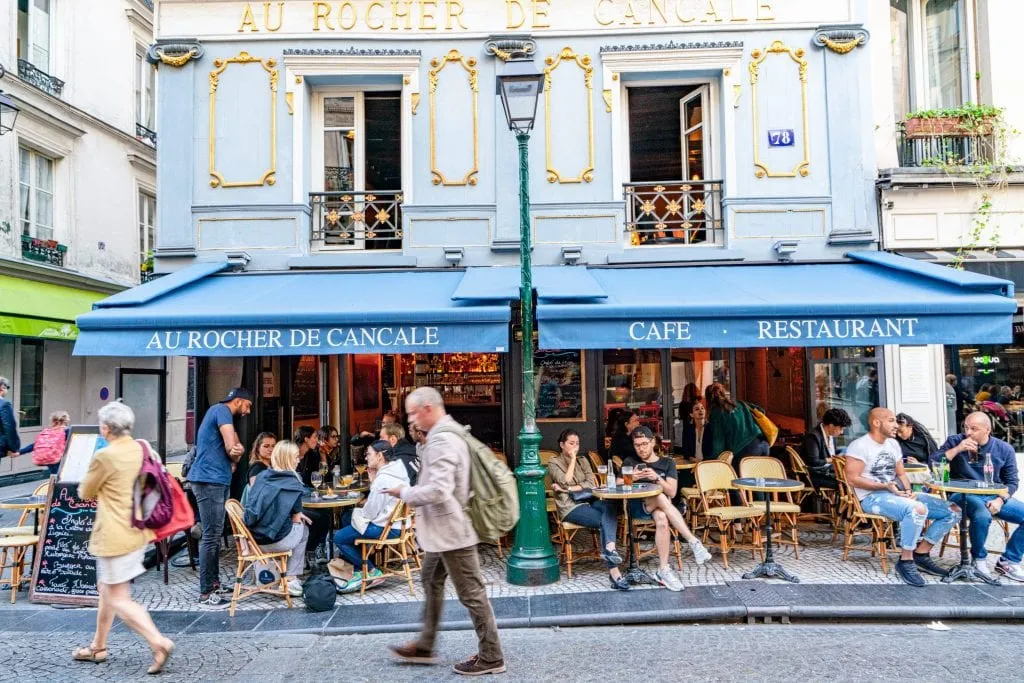 "In Paris, everybody wants to be an actor; nobody is content to be a spectator." — Jean Cocteau
"The whole of Paris is a vast university of Art, Literature, and Music… it is worth anyone's while to dally here for years. Paris is a seminar, a post-graduate course in everything." — James Thurber
"Just add three letters to Paris, and you have paradise." — Jules Renard
"That Paris exists and anyone could choose to live anywhere else in the world will always be a mystery to me." — Midnight in Paris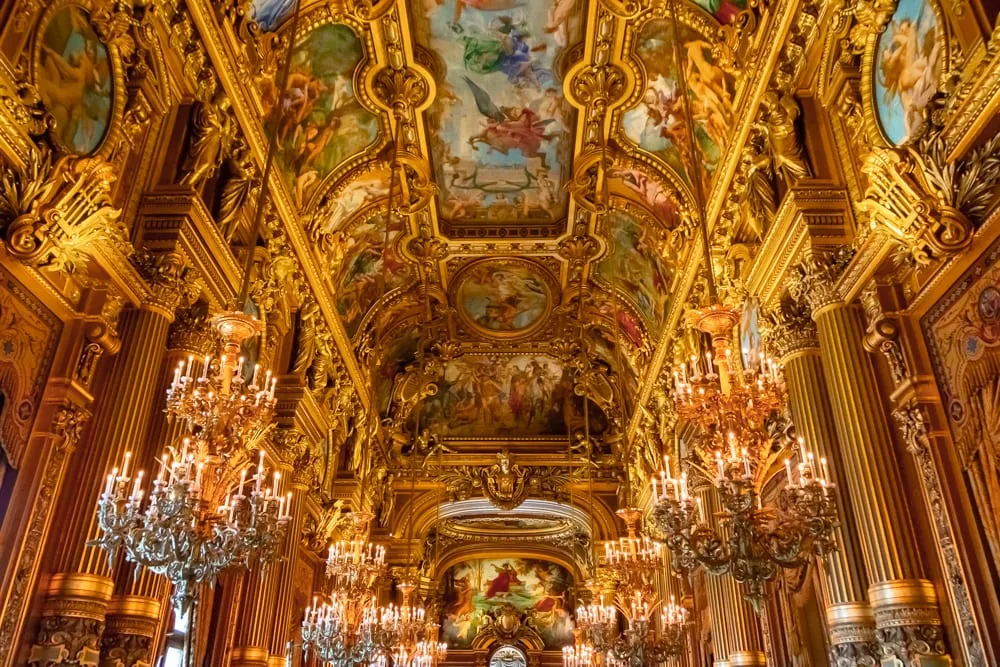 "Paris is the city in which one loves to live. Sometimes I think this is because it is the only city in the world where you can step out of a railway station—the Gare D'Orsay—and see, simultaneously, the chief enchantments: the Seine with its bridges and bookstalls, the Louvre, Notre Dame, the Tuileries Gardens, the Place de la Concorde, the beginning of the Champs Elysees—nearly everything except the Luxembourg Gardens and the Palais Royal. But what other city offers as much as you leave a train?" — Margaret Anderson
"A final reminder. Whenever you are in Paris at twilight in the early summer, return to the Seine and watch the evening sky close slowly on a last strand of daylight fading quietly, like a sigh." — Kate Simon
"It's true, you never forget your first love, and for me, that will always be Paris." — Caitriona Balfe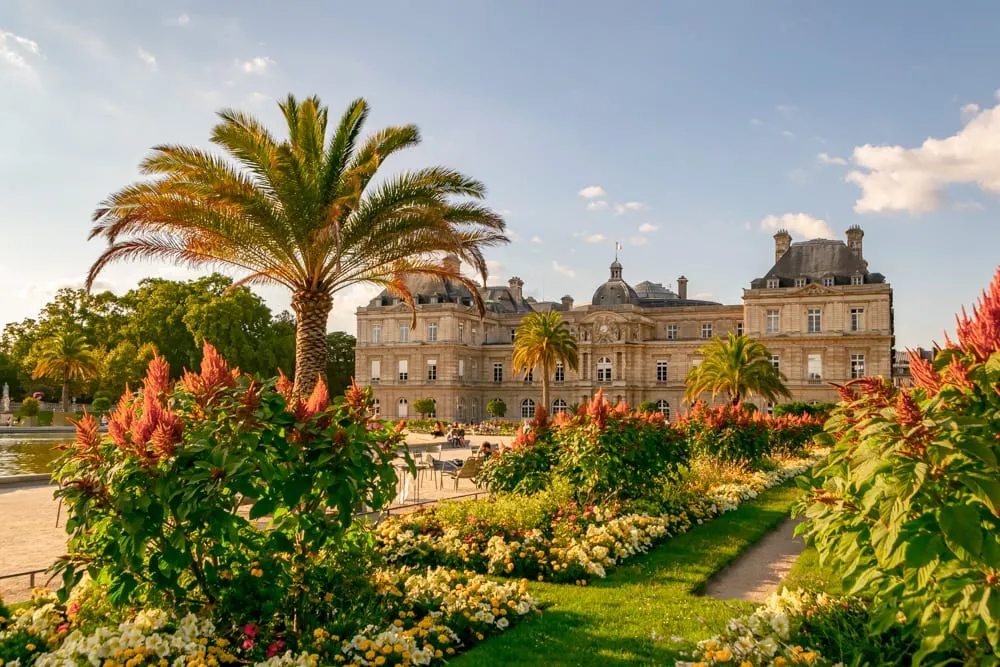 "There should be a name for the syndrome that occurs when you're in Paris and you already miss it." — Rosecrans Baldwin
"There are only two places in the world where we can live happy: at home and in Paris." — Ernest Hemingway
"When spring comes to Paris the humblest mortal alive must feel that he dwells in paradise." — Henry Miller
And finally, the longest of all these quotes about Paris, pulled from Interview With a Vampire–I still remember reading these words for the first time in high school, long before I would set foot in Paris but years after I started dreaming of traveling there:
"Paris was a universe whole and entire unto herself, hollowed and fashioned by history; so she seemed in this age of Napoleon III with her towering buildings, her massive cathedrals, her grand boulevards, and ancient winding medieval streets–as vast and indestructible as nature itself.
All was embraced by her, by her volatile and enchanted populace thronging the galleries, the theaters, the cafes, giving birth over and over to genius and sanctity, philosophy and war, frivolity and the finest art; so it seemed that if all the world outside her were to sink into darkness, what was fine, what was beautiful, what was essential might there still come to its finest flower.
Even the majestic trees that graced and sheltered her streets were attuned to her–and the waters of the Seine, contained and beautiful as they wound through her heart; so that the earth on that spot, so shaped by blood and consciousness, had ceased to be the earth and had become Paris." — Anne Rice
Love these quotes about Paris? If you're ready to plan your trip (or just dream about it some more), check out our Paris weekend itinerary, guide to secret Paris spots, or Paris winter guide!
---