Traveling to Paris for the first time and want to make sure you're planning the perfect trip?
After about 10 trips to Paris (and counting!) we have plenty of tips to offer on planning a trip to Paris for the first time.
We count the City of Lights among our favorite cities on the planet, and roughly a decade ago, it was also the very first European city that we ever visited.
We've compiled this checklist for planning your first trip to Paris with the hope that it will help you fall in love with the city as much as we have–and with any luck, have the chance to return again and again.
Here's what to know about planning your first time in Paris, plus an easy-to-use checklist that will help you book your Paris trip in no time!
Your Step-By-Step Checklist for Planning a Trip to Paris
Step 1: Check visa requirements for visiting France.
Based on the geographic readership of Our Escape Clause, odds are that the vast majority of you will not need a visa to visit Paris (or more generally, France) for up to 90 days for tourism purposes.
This includes citizens of the USA, Canada, the UK, Australia, and of course, anyone from an EU member state.
France is part of the Schengen Zone, and therefore, anyone who needs a Schengen Visa to visit the area will need one to visit France.
In the future, the ETIAS system–essentially an e-visa procured by filling out paperwork online before traveling–will come into effect for the Schengen Area.
It is currently slated to begin sometime in 2024.
It's best to always confirm visa requirements through official sources before traveling!
Step 2: Book your flights to Paris!
One of the most convenient things about planning a trip to Paris is that the French capital has one of the best-connected airports on the planet!
Odds are high that you'll be able to find a good flight path at a competitive price when flying to Paris, which is a perk of visiting.
Keep in mind, though (especially if you're flying to Paris from another European city), that Paris actually has 3 major airports, so pay close attention to where you're going!
Charles de Gaulle (CDG) is Paris' largest and most central airport.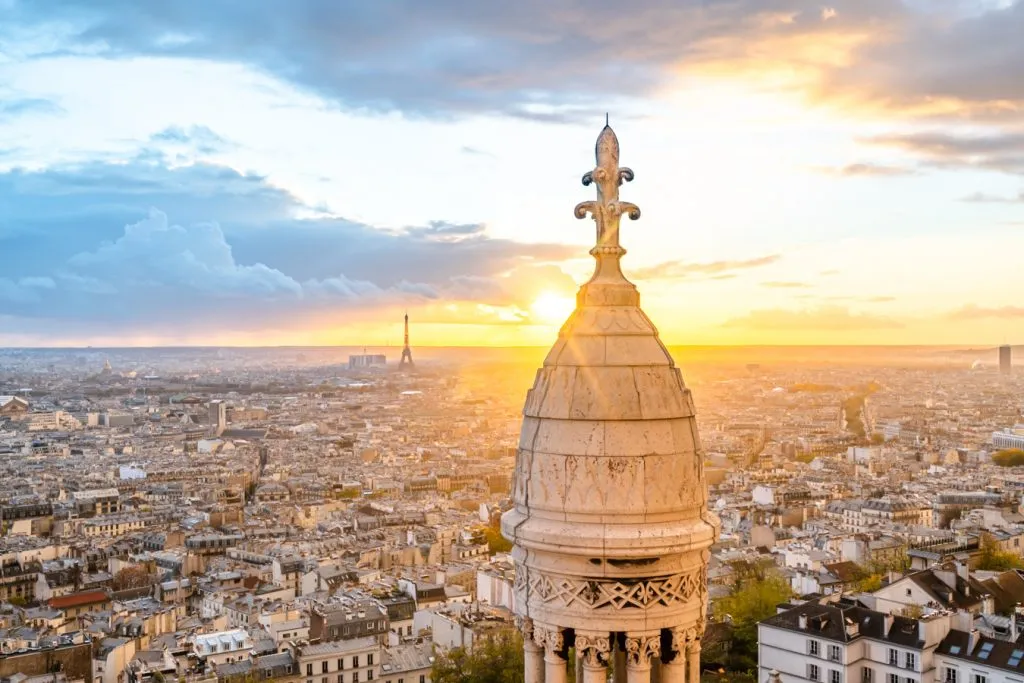 Paris Orly (ORY) is Paris' second-largest airport, and many international flights do arrive there.
Paris Beauvais (BVA) is located more than an hour north of Paris in Tillé, and it is a fantastic stretch of branding that it's referred to as a Paris airport at all.
If you're crossing an ocean to visit Paris, it's extremely unlikely you'll fly into Beauvais, but it's good to be aware of where you're going!
We've flown into all 3 airports and while each of them has its perks and drawbacks, picking between airports would be very low on our list of priorities when planning a trip to Paris–options like flight schedule, price, etc. are better things to focus on.
Step 3: Sketch your Paris itinerary and pick some day trip ideas.
This might be both the most fun and most stressful part of planning a trip to Paris: finalizing what you want to do in the City of Light!
We have detailed itineraries for Paris in one day, Paris in 2 days, and Paris in 3 days to help give you an idea of how to make the most of your time.
If you're lucky enough to have even longer to work with your first time in Paris, it's time to start seeking out some of the best hidden gems in Paris!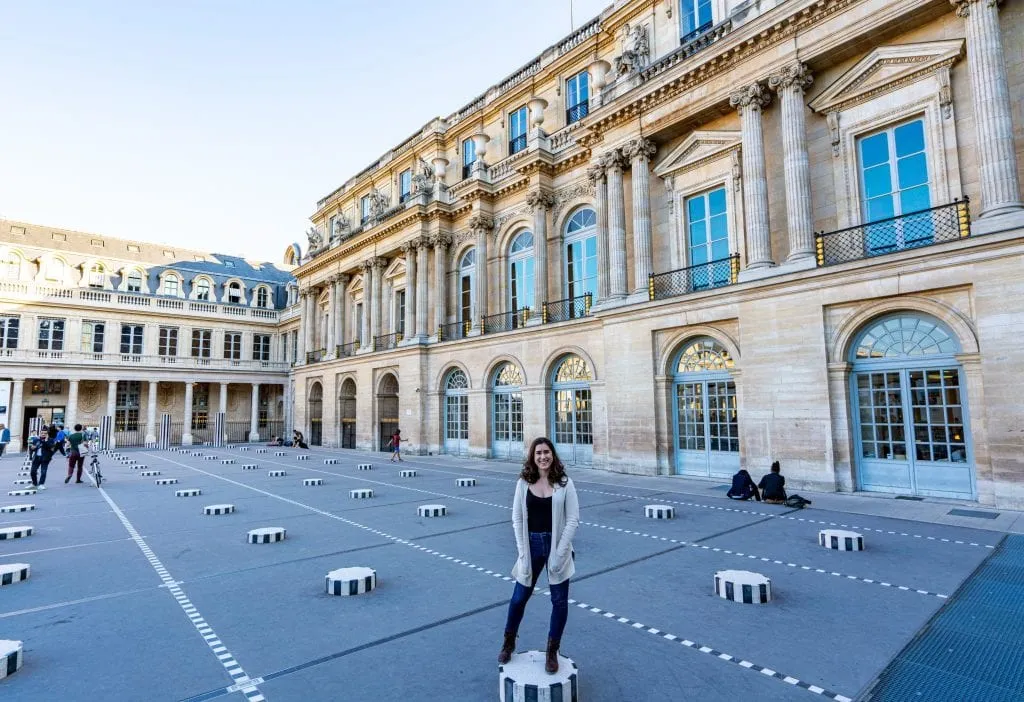 While there's absolutely no way to experience all the best things to do in Paris on your first trip (10 trips later, our bucket list still keeps growing), you can definitely make time for your personal priorities!
Whether your biggest Paris dreams involve watching the Eiffel Tower twinkle at night, attending a cooking class (we loved this macaron baking class), getting underground at the catacombs, exploring neighborhoods on foot, visiting dozens of churches, museum-hopping, or something totally different, one thing is for sure: you won't run out of incredible things to see in Paris.
And, Paris has some truly incredible day trip options nearby too, from marveling at the splendor of Versailles to wandering through Monet's Garden in Giverny to sipping champagne in the countryside.
Peruse the best day trips from Paris and see which ones stick out to you!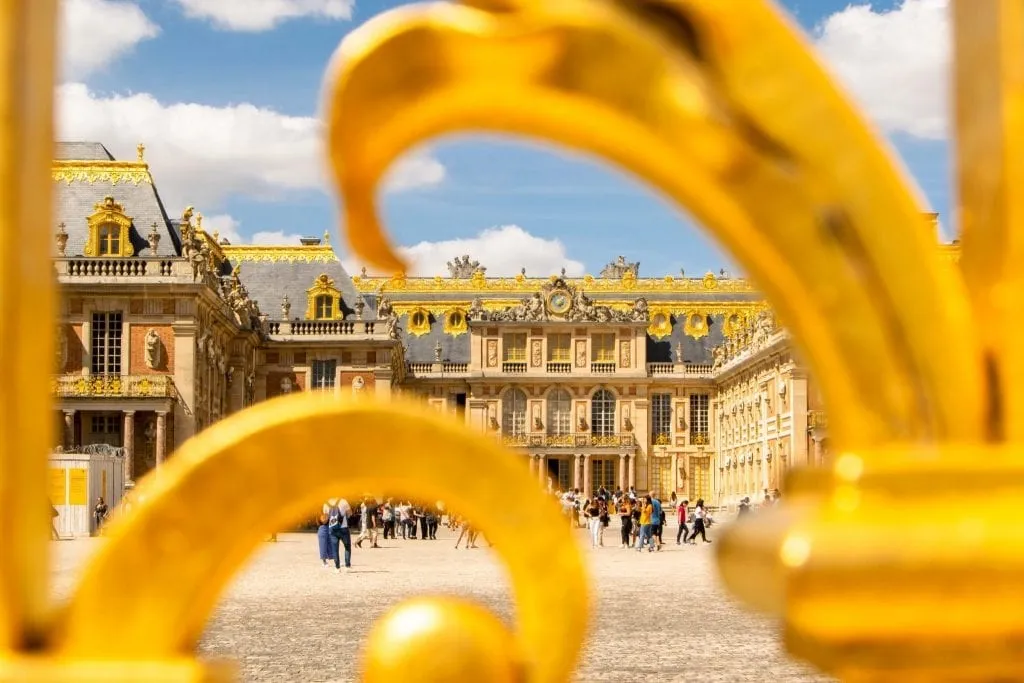 Step 4: Finalize your Paris travel budget.
Now that you know exactly when your Paris vacation is happening, how much your airfare was, and the kinds of things you want to do there, it's time to finalize your Paris travel budget!
We recommend taking the total amount you hope to spend during your first time in Paris, subtracting any splurges or major expenses you know are coming (a pricey tour, some clothes shopping, etc), and then dividing the remaining amount by the number of days you'll be visiting the City of Light.
Voilà–just like that, you have your daily budget for traveling in Paris, or the amount of money you should try to stay under each day when you add up what you spend on food, activities, and intra-city transportation.
We detail this strategy more thoroughly in our travel budgeting guide, and we've been using the same simple method for more than a decade!
Step 5: Book some activities in advance.
Hoping to enjoy some incredibly memorable tours and experiences in Paris?
If so, be sure to book them in advance–and the more popular they are, the earlier you'll want to book (especially if you're traveling during the summer).
We absolutely loved this Louvre tour, and this food tour was a blast.
If you'd like to see a show at the Moulin Rouge, it's essential to book in advance.
If you'd like to head to the top of the Eiffel Tower, you'll want to book that ahead of time as well (personally, we prefer the views from Sacré-Coeur and the Arc de Triomphe).
Get Your Guide, our favorite place to buy skip-the-line tickets for attractions in Europe, also sells tickets to attractions like Seine river cruises (which are worth it!), the Musée d'Orsay, Arc de Triomphe, and even Sainte-Chapelle at no additional cost.
We've personally used tickets we bought on Get Your Guide to visit many attractions in Paris (some of them multiple times) and had wonderful experiences.
With the ease of booking online, there's no reason to wait in Paris' legendary long lines at places like the Louvre!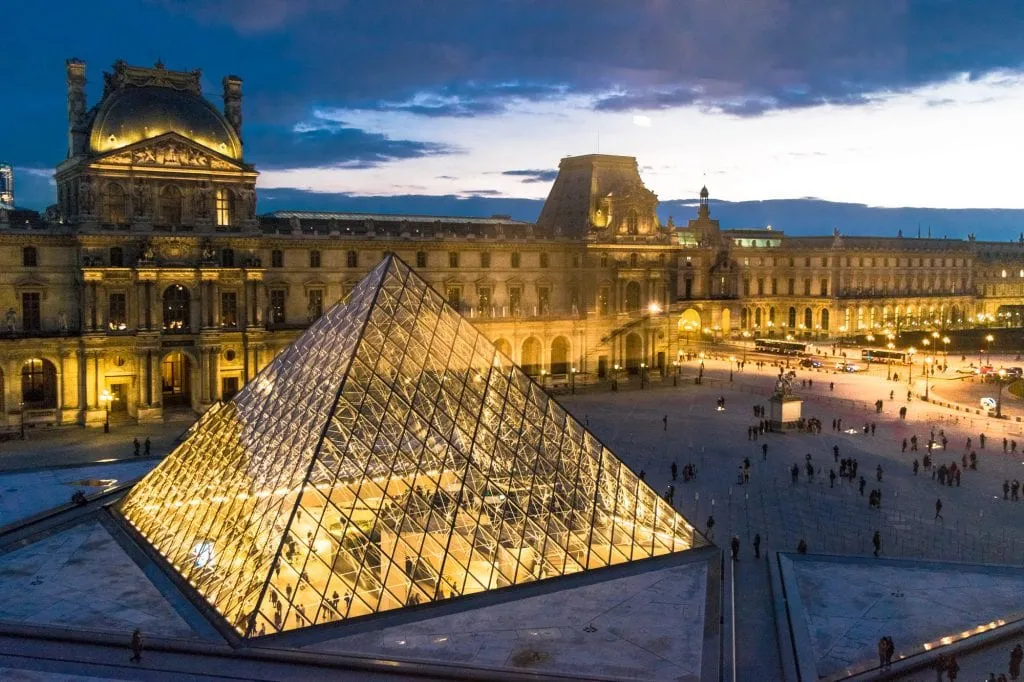 Step 6: Decide where to stay in Paris and book your accommodation.
In a city as large and dense as Paris, deciding where to stay can be quite daunting!
Paris is famously divided into 20 arrondissements, or neighborhoods, that are named via a number system that starts with 1 in the center of the city (where you'll find the Louvre) and circles outward like the shell of a snail.
When it comes to choosing the best place to stay in Paris, there's no one right answer, as it's impossible to stay near all the most famous monuments–they're quite spread out!
However, you do want to make sure that you're staying central enough that you're within walking distance of many attractions, and have access to a metro stop to access the rest of the city with ease.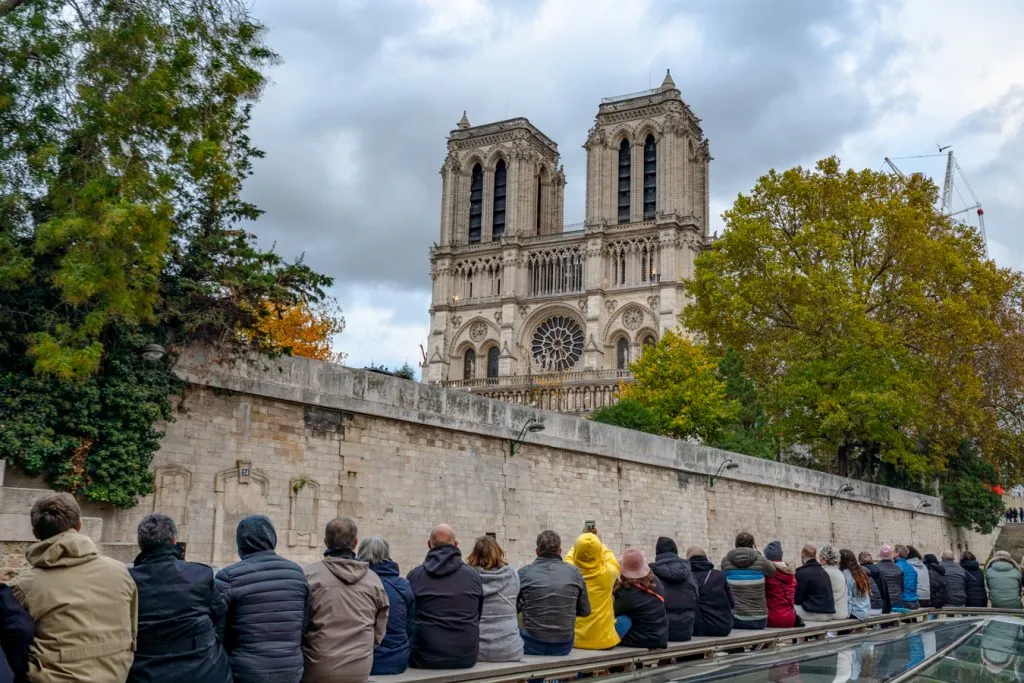 Personally, we recommend Saint-Germain-des-Prés (6th arrondissement) or the Latin Quarter (5th arrondissement) to travelers visiting Paris for the first time and frequently choose to stay there ourselves.
In these areas, you'll be within walking distance of attractions like Île de la Cité (home of Notre Dame and Sainte-Chapelle), the Seine, the Luxembourg Garden, the Louvre, and many more.
A few hotels in 5e and 6e that love and have personally stayed in are Relais Hôtel du Vieux Paris (incredibly charming!), Hotel Abbatial Saint Germain, Le Clos Medicis, and Citadines Saint-Germain-des-Prés Paris (located right on the Seine and featuring some rooms with kitchens).
Step 7: Learn a little bit of French.
As you're planning your trip to Paris, be sure to make the time to learn a little French as you go!
France, and Paris in particular, has an unfortunate reputation for rudeness.
Frankly, we find that reputation completely overblown–what France does have is a reserved, formal culture, especially in customer service settings, which is quite a contrast to the more gregarious style that we're used to in the USA.
However, it is both polite and practical to learn a bit of French when traveling there, and in our experience, it is greatly appreciated.
We don't opt to travel with a phrase book, but if you'd like to have one on hand, this French phrase book gets great reviews from travelers.
Here are a few phrases to add to your vocabulary when planning your first Paris trip:
Basic French Phrases to Learn When Planning a Trip to Paris
Bonjour. — Good day.
Bonsoir. — Good evening.
Au revoir. — Goodbye.
Bonne Journée. — (Have a) good day. (Used when saying goodbye).
S'il vous plaît. — Please. (Formal)
Merci. — Thank you.
De rien. — You're welcome.
Parlez-vous français? — Do you speak English?
Step 8: Make a packing list for Paris (and shop!).
Packing can often be one of the most unexpectedly stressful parts of getting ready for a trip abroad, and visiting Paris is no exception!
If you're wondering what to wear in Paris, the answer is that while, yes, Parisians tend to be quite fashionable, you'll see people wearing just about everything you can imagine as you explore the city.
If you'd like to avoid sticking out as a foreign tourist, avoid baseball caps, t-shirts with sports teams or logos on them, and yoga pants or anything in the athleisure category if you're not working out.
If you'd like to do as the Parisians do, opt for stylish shoes, well-chosen accessories, lots of black, and impeccable grooming.
However, wear what you like: it's much more important to be comfortable than try to pass as a Parisian (which you won't–don't sweat it).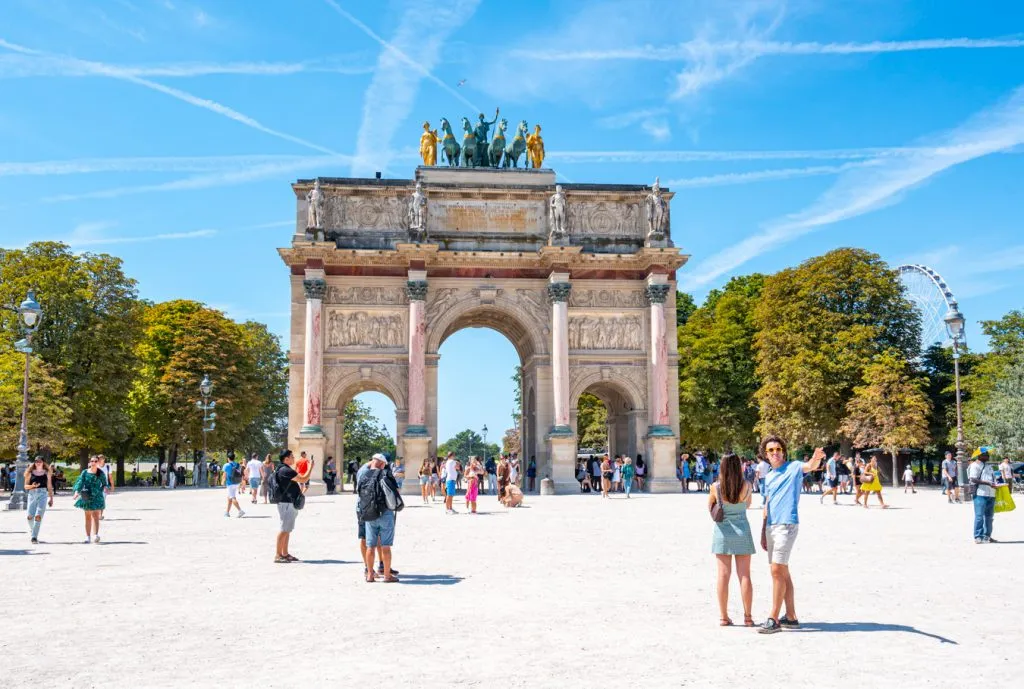 Outside of the question of clothes, here are a few other items to add to your Paris packing list:
Travel Adaptors for France — If you're coming from outside of Europe, you'll definitely need adaptors for your electronics–don't forget to add buying these to your to-do list for planning your trip to Paris!
Comfortable Day Bag — We currently use Pacsafe's sleek anti-theft backpack and love it, but if you don't want to shell out the cash for this trip, that's totally understandable.
Just aim for something comfortable to wear, not flashy, and medium-sized–we used a Northface Jester backpack for years and loved it as well.
Portable USB Charger — Don't stress about your phone dying while you're sightseeing: add a portable charger to your packing list for Europe.
Money Belt — This is up to you: we no longer use one, but if you're more comfortable having your passports on your person in Paris, you can consider bringing one.
We used to use this one, including on our first trip to Paris and had no complaints.
I'd consider a money belt only if you're not used to navigating large cities and taking precautions against potential pickpockets.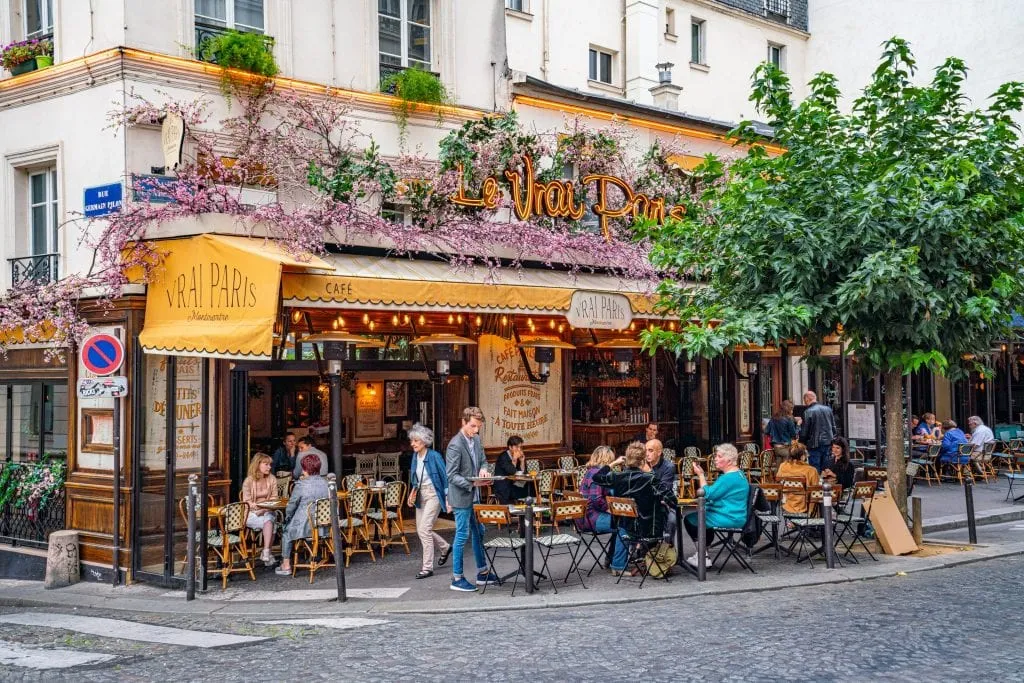 Step 9: Purchase travel insurance.
Don't forget to purchase travel insurance before jetting off to Paris!

While Paris is generally a perfectly safe place to visit, traveling, in general, opens you up to vulnerabilities that you simply don't have at home.
If you miss a plane or train, have your luggage get lost, get pickpocketed, or worse, get injured, you'll be glad that you have insurance.
Given how inexpensive travel insurance is when purchased in advance (especially as compared to the price of plane tickets to Paris!), it's well worth the investment.
Step 10: Make an arrival plan.
This part of planning a trip to Paris is as simple as it is important: make an arrival plan.
When you arrive in France, you're undoubtedly going to be exhausted, overwhelmed, and probably a bit jetlagged, too!
No matter how many times we arrive in a new place, it never stops being a tiny bit stressful, simply because there are a lot of variables at play in the first few hours of arriving somewhere new.
Make life easier on yourself by thinking ahead: when working on your plan for traveling to Paris for the first time, figure out your exact steps of what will happen after the plane lands.
That means exactly how far away your hotel is, how you'll get there from the airport (RER train, bus, taxi, airport transfer?), and if you'll be traveling by taxi, what a reasonable price is.
For example, if you're landing at CDG, Paris has a flat taxi fee to travel to the city center, but the price is different for the right bank vs left bank–so know where your hotel is!
Though it's not strictly necessary, if you'd like to make arriving in Paris very easy for yourself, consider treating yourself to an airport transfer when you arrive!
Here are well-reviewed airport transfer services from Charles de Gaulle, Orly, and Beauvais to the center of Paris.
Book your shuttle from the airport to Paris' city center today!
Step 11: Have an amazing first time in Paris!
Once you've done the planning… it's time for the fun part!
Enjoy every step of your first trip to Paris, from the confusing parts to the magical ones–and yes, both will probably end up with a prominent place in your memories.
To this day, I vividly recall arriving in Paris for the first time.
The thrill of the plane touching down, the confusion of taking the RER B train into the city (while hauling way too much luggage), and the absolute electricity that shot through my veins as we exited the train stop and I marveled at the real-life version of Saint-Germain-des-Prés unfolding before my eyes (I swear, actual church bells were going off)–I remember it all.
I also remember not knowing how to use the metro, overspending on a museum pass, and missing attractions we would have loved because we weren't as experienced at planning trips then–but none of that matters.
The magic of visiting Paris for the first time outweighs the challenges by a long shot, and I am so glad we took the plunge all those trips ago.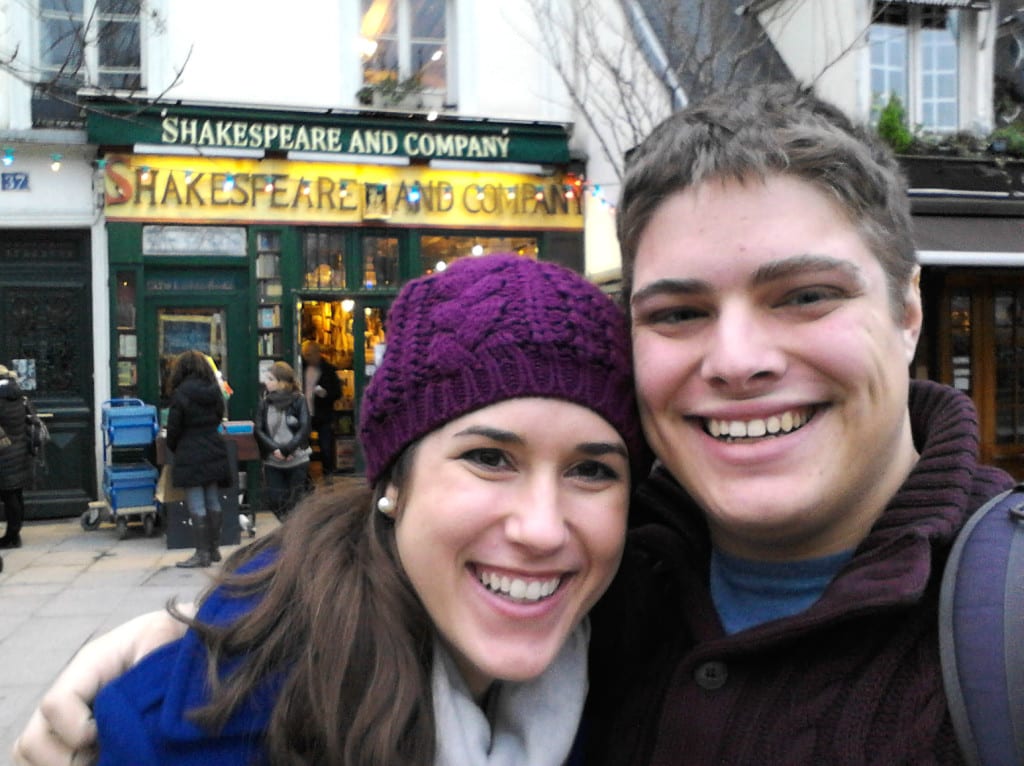 Tips for Visiting Paris For the First Time
Don't expect to see everything your first time in Paris.
Unfortunately, it's simply impossible to see everything there is to see on your first trip to Paris.
Not only does our Paris bucket list get longer with every visit, but I have a friend who spent years living in Paris and feels the same way!
To make the most of your first Parisian vacation, then, be sure to prioritize what you most want to do and see.
We recommend picking 3-5 absolute priorities (potentially more or less depending on how long you're staying in Paris), and making sure you get to those.
For everything else, fill in what makes sense based on geography, opening times, and more.
Group your sightseeing by neighborhood.
While you don't need to plan every single step of your first trip to Paris before arriving (in fact, we recommend you don't), it's definitely important to be aware of where in the city your most desired attractions are.
Grouping your sightseeing by neighborhood is essential to enjoying the best of Paris and avoiding eating up too much of your precious sightseeing time on the metro.
Our recommended itinerary for 3 days in Paris is set up this way!
Taking a food tour is a wonderful way to get introduced to Parisian food.
We love taking food tours in cities around the world, and Paris is no exception!
France is home to one of the world's most legendary cuisines… but if you don't speak French and haven't traveled there before, let's be honest: it can also be a bit intimidating to pick items off the menu at random.
That's where a food tour can help!
Schedule a food tour early into your first time in Paris, and you'll not only have a wonderful experience and get to try a wide variety of foods, but you'll also walk away with the knowledge that will help you confidently order in restaurants for the rest of your trip.
(Food tour guides can also be an excellent source of additional restaurant recommendations, so be sure to ask!).
We loved this food tour in Paris, which explores the famous Le Marais neighborhood through markets, bakeries, restaurants, and more.
Book your Paris food tour today!
Do the math before committing to a Paris Museum Pass.
When planning a trip to Paris for the first time, a Paris Museum Pass can be a tempting purchase.
For one price, you can buy entrance to many of Paris' popular monuments and museums, including the Louvre, Arc de Triomphe, Centre Pompidou, and many more.
However, while the list of inclusions is impressive, actually having the time and inclination to visit all of them, especially when balancing visiting museums will all the other wonderful things you'll want to experience on your first Paris vacation, is more of a challenge.
On our own first trip to Paris, we stayed in the City of Light for more than a week, bought a Paris Museum Pass… and ended up losing money on it, despite our best efforts.
If you're a big museum hopper, it might make sense for you–but run the numbers first.
(And the skip-the-line capabilities, while nice, can easily be accomplished by pre-booking individual tickets, too).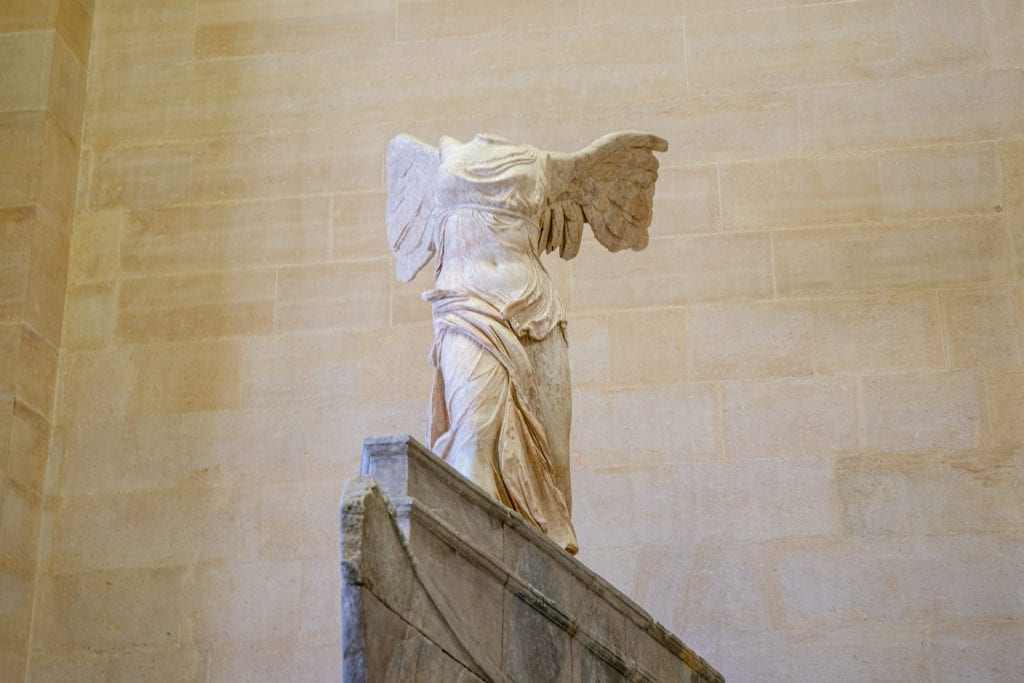 Where you stay matters (but you can't stay near everything).
Paris is an enormous city, not only by population and density but by land area.
Add in the fact that the best things to see in Paris are spread all over the city, and you simply can't stay close to everything.
While everyone has their own opinions on where to stay in Paris (there are plenty of fantastic areas to choose from) we recommend looking at Saint-Germain-des-Prés (6th arrondissement) or the Latin Quarter (5th arrondissement) to travelers visiting Paris for the first time.
We still stay here frequently ourselves!
In these areas, you'll be within walking distance of attractions like Île de la Cité (home of Notre Dame and Sainte-Chapelle), the Seine, the Luxembourg Garden, the Louvre, and many more.
The convenient metro stops will also whisk you away to anywhere in Paris!
A few hotels in 5e and 6e that love and have personally stayed in are Relais Hôtel du Vieux Paris (incredibly charming!), Hotel Abbatial Saint Germain, Le Clos Medicis, and Citadines Saint-Germain-des-Prés Paris (located right on the Seine and featuring some rooms with kitchens).
Get comfortable using the Paris metro.
More often than not, the metro is by far the most efficient way to get around Paris, including being faster than taking a taxi or Uber!
And at under 2 Euro per ride (less if you buy a carnet of 10 tickets at a time), it's one of the best deals in town.
Paris' metro system is extremely expansive, and Google Maps is excellent at navigating it for you.
If you plan to take the train to or from the airport or on a day trip outside of central Paris (like to Versailles or Disneyland Paris, for example), you'll need to take an RER train.
These trains are not part of the metro system, but you can buy tickets from the same kiosks.
Don't overthink when to visit Paris.
Our first trip to Paris took place in December and January (over New Year's), which is widely considered to be one of the least ideal times to visit.
… and we adored it so much that it literally changed the course of our lives (this happened less than 3 years later).
We've now spent time in Paris during almost every month of the year, including March (too gray according to some), August (too empty according to some), and November (too rainy according to some).
Whether we've been visiting in "ideal" months like September or "wrong" ones, we've loved Paris every single time.
Paris, in our opinion, is particularly well-suited to year-round travel.
Since the weather is famously gray, travelers tend to stress less over getting perfect weather (which probably won't happen).
And, since Paris is primarily a cultural and foodie destination, the weather is less important than, say, on a beach vacation.
Whenever you have a chance to travel to Paris for the first time: take it. You won't regret it.
Plan to walk… a lot!
Paris may be a fashionable place, but this isn't a place to put fashion over comfortable footwear!
Comfortable shoes that you feel comfortable walking in–potentially more than 20,000 steps a day depending on your sightseeing style–are a must when visiting Paris.
Make time to see Paris from above.
While you definitely don't need to climb every viewpoint, admiring the city from at least 1-2 of the best viewpoints in Paris is definitely worth the effort!
Paris is magical when seen from above, and while many first-time visitors to Paris dream of climbing the Eiffel Tower, longtime visitors, ex-pats, and Parisians alike tend to prefer views that include the iconic structure.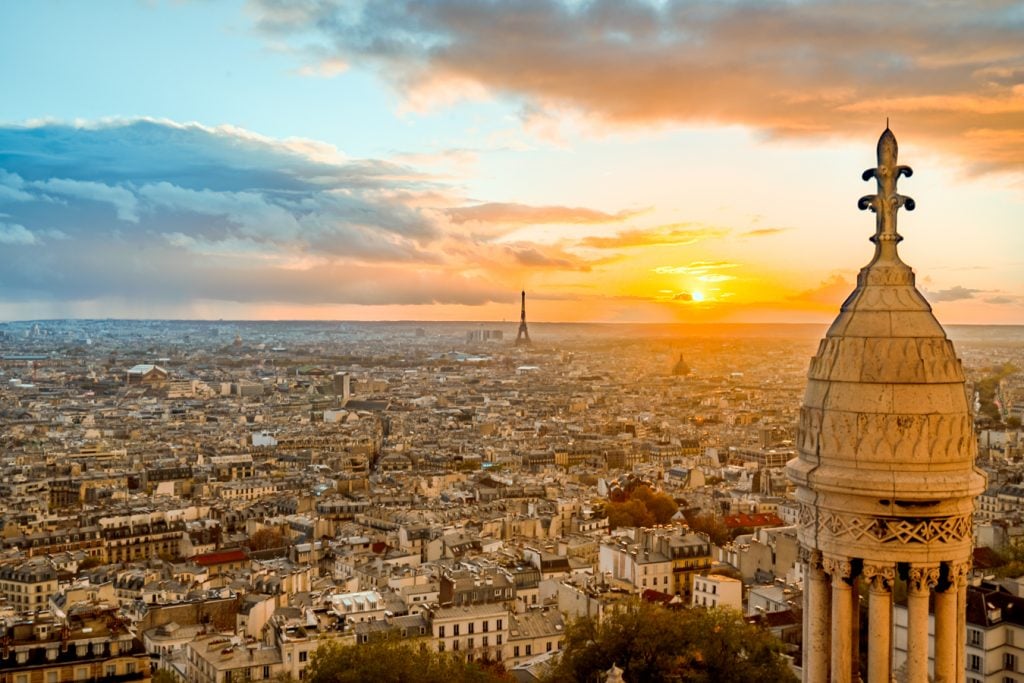 Personally, we love the view from the Sacré-Coeur (it's well worth the 300-step climb) and the Arc de Triomphe.
Montparnasse Tower has an excellent view but lacks the charm that comes with ascending antique stone steps.
For a free option, the view from the roof of the Galeries Lafayette is lovely and includes the Eiffel Tower!
If you can, plan a longer first trip to Paris than you might think!
On our first trip to Paris, we stayed for more than a week–and we have no regrets!
While you can absolutely fit another city or destination into your France getaway if you have 5+ days to work with, if Paris is your dream destination, you don't have to.
The City of Light has a lifetime of experiences to enjoy, and you absolutely will not get bored on a long trip to Paris.
… but that being said, if you only have a few days in Paris to work with, your trip is still absolutely worth taking.
Whether you have one day in Paris or one year, 2 things are certain: you won't see everything, and you'll have a magnificent trip exploring Paris for the first time.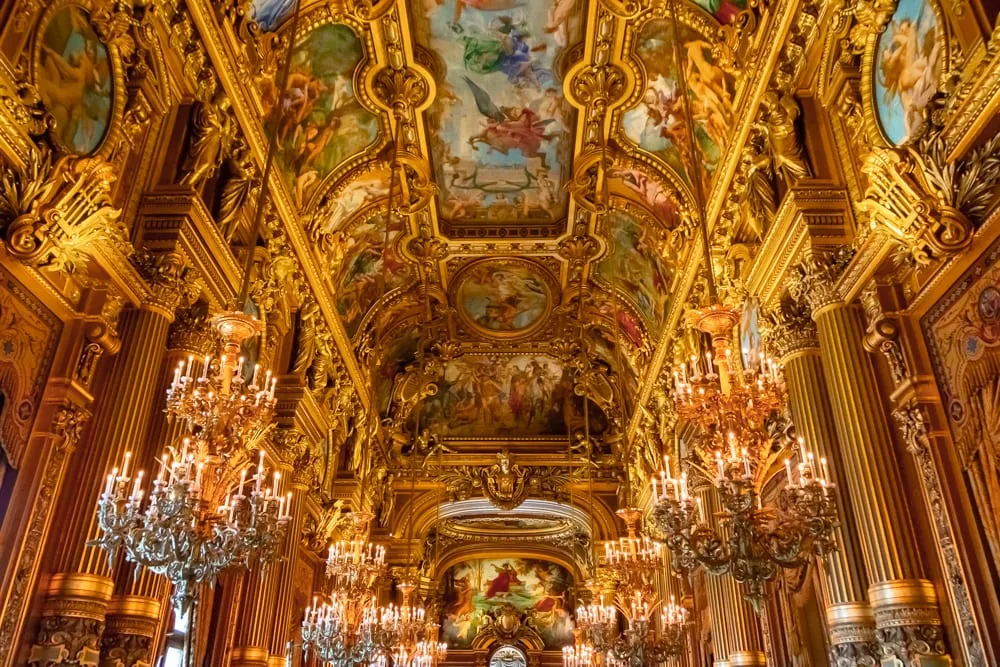 Now That You've Booked Your First Trip to Paris…
We'd love to help with planning your trip to Paris in more detail here on Our Escape Clause!
We have dozens of always free-to-access blog posts on Paris, even more on France overall, and hundreds on destinations in Europe to explore!
And, while I linked as many relevant posts as I could throughout this guide to planning a trip to Paris for the first time, there's no way I could link them all!
You can browse all of our blog posts about France here.
Want to find something specific?
Use the search bar on the top right of the page (on desktop) or at the top of the pop-out menu (on mobile) to find what you're looking for, both in Paris and beyond.
After all, if your first time in Paris is anything like ours, there's a good chance you'll be itching to plan your next trip to Europe before your plane home even lands!