Drive up to this tiny speck of a town (population: 7500) without prior knowledge, and you could be forgiven for not realizing that the best things to do in Page, Arizona rank among the very best places to visit in all of the American Southwest!
For a small town on the border of Utah and Arizona, Page packs quite the punch.
Wondering what to do in Page? From the world-famous to the lesser-known, here's how to make the most of a trip to Page!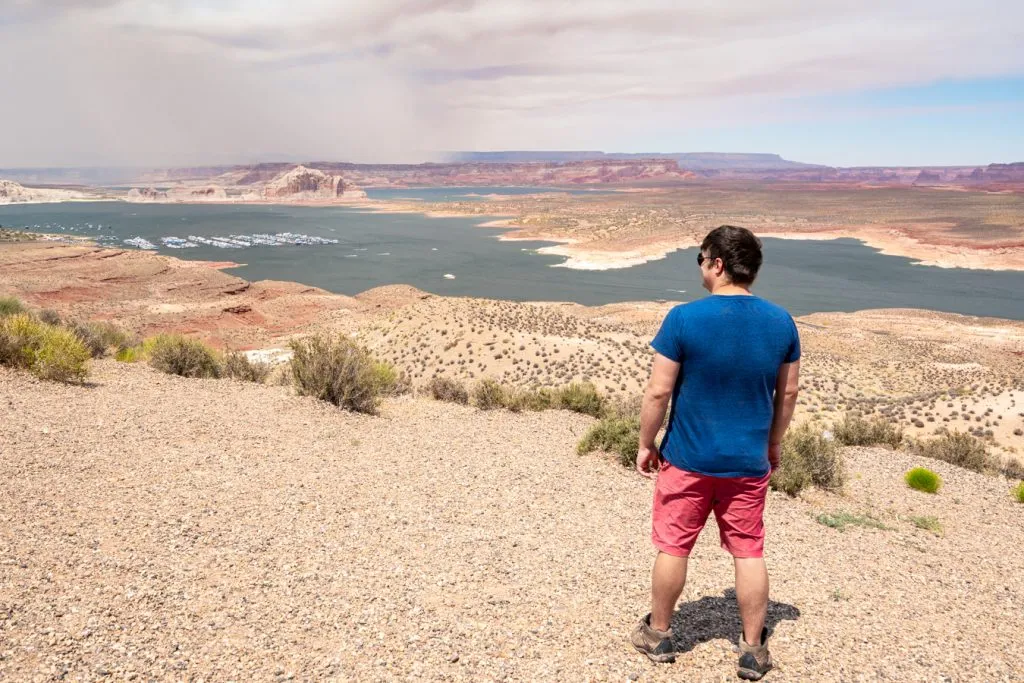 Some links in this post may be affiliate links. If you make a purchase through one of these links, we may earn a small commission at no extra cost to you. Please see our

disclosure policy

for more detail.
After Deciding What to Do in Page…
After you finish reading this Page travel guide, don't forget to check out more of our suggestions for traveling the American Southwest!
More than likely, if you're visiting Page, you'll be visiting Utah as well: our Utah national parks road trip itinerary and guide to the best places to visit in Utah will get you started there!
For hiking, we recommending reading about the best hikes in Arches National Park and the best things to do in Bryce Canyon.
For more road trip inspiration, check out the best road trips in the USA and our USA bucket list!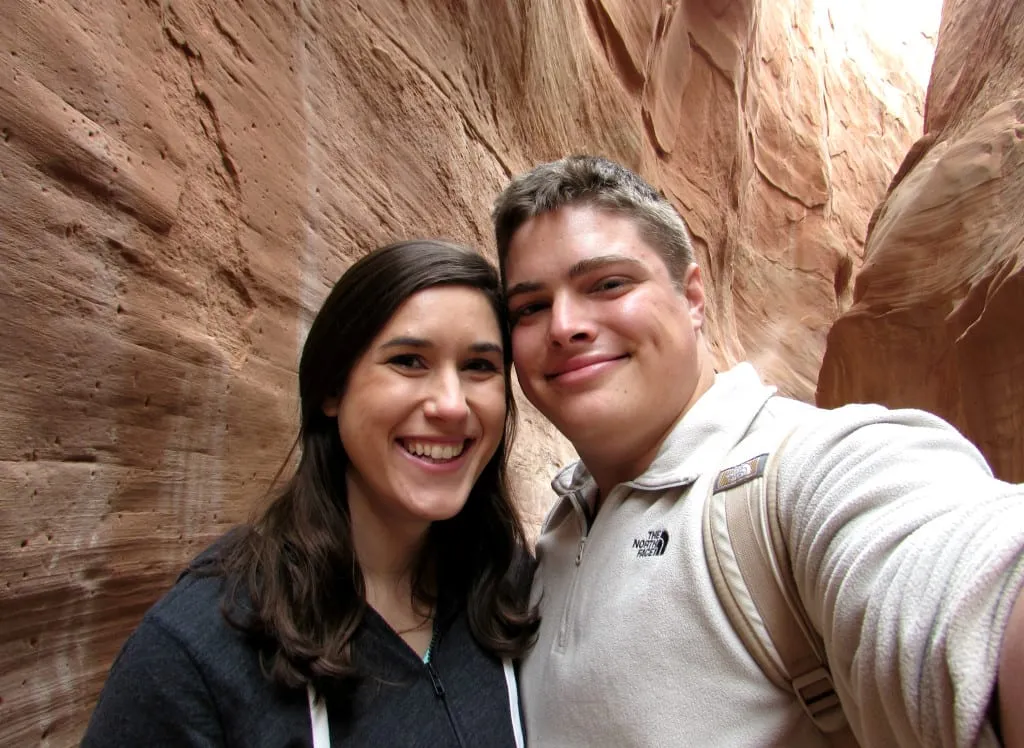 The Best Things to Do in Page, AZ
Explore the beauty of Antelope Canyon.
Located in Lake Powell Navajo Tribal Park, Antelope Canyon is legendary among photographers and is one of the most incredible slot canyons in the American Southwest.
It's also incredibly popular, and can only be visited with a Navajo guide–check here for details–so plan ahead if you have your heart set on visiting!
There are two parts of Antelope Canyon: the Upper Canyon, which is easier to access, and the Lower Canyon, which requires a series of ladders and stairs to get in and out of. Both are incredibly beautiful.
Note: As of February 2021, all Navajo parks remain closed due to the global crisis. Keep an eye on this page for eventual announcements about reopening in the future.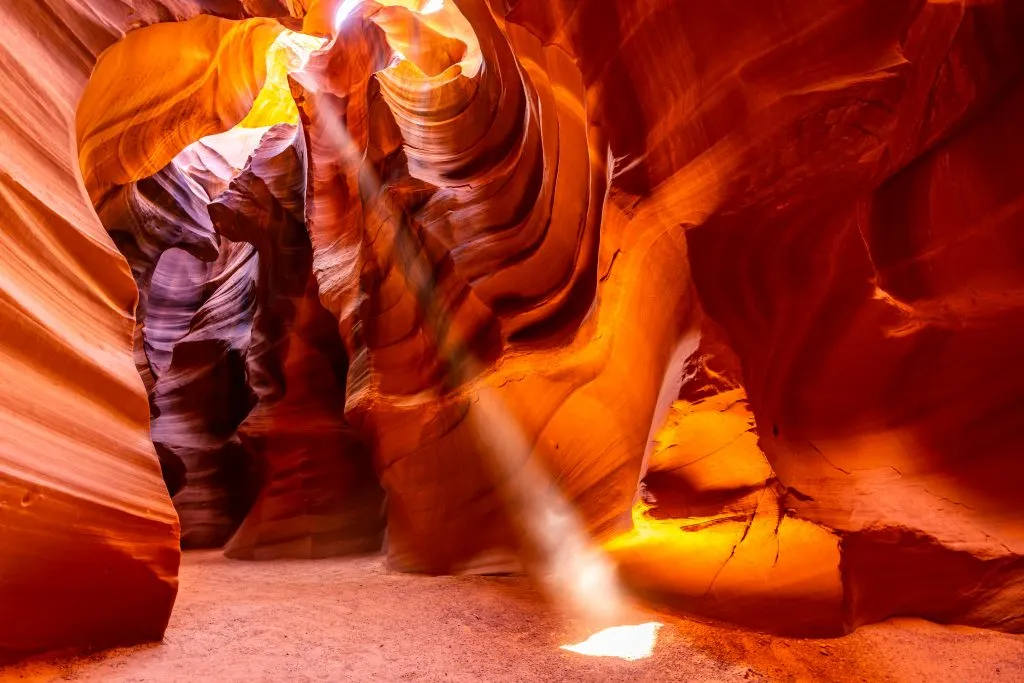 Marvel at Horseshoe Bend.
This iconic bend in the Colorado River is one of the best places to visit in Arizona, and a must-see attraction in Page!
Seeing how big of a sensation this spot has become, it's hard to believe that during our first visit to Horseshoe Bend in 2015, it was barely a blip on the map. At that time, Horseshoe Bend was free to visit, and we were one of only a handful of people there.
Now, everything from a large parking lot to a hiking trail to a viewing platform has been built to accommodate the number of visitors eager to admire the view–and it deserves every bit of its fame.
As of the time of writing, there's a $10 parking fee, per car, to visit.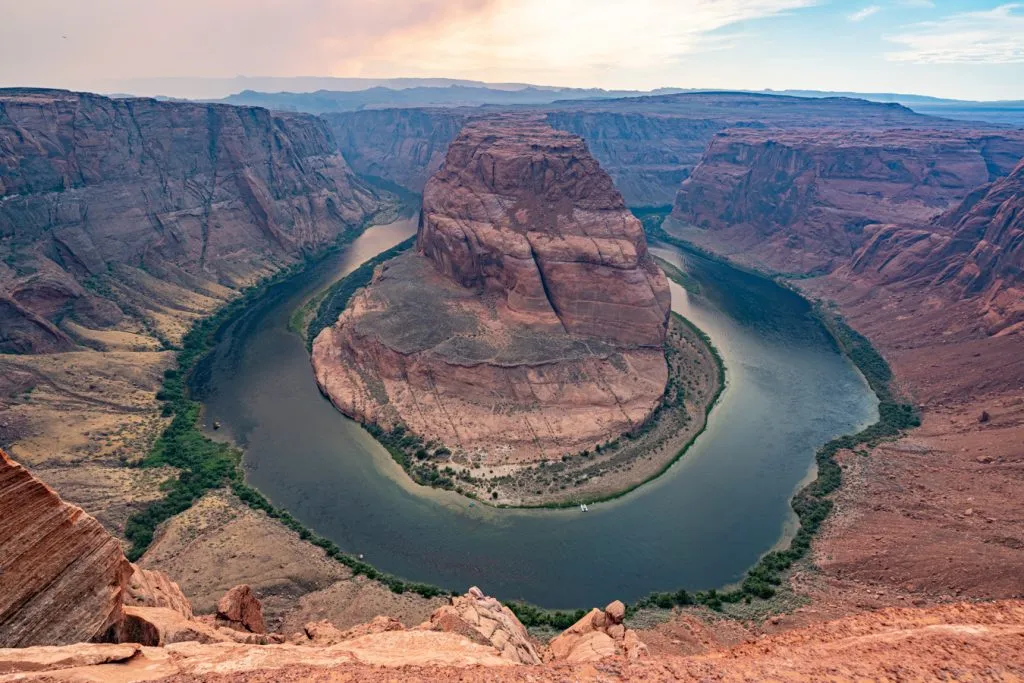 Hit the water on Lake Powell.
Kayaking, boating, or rafting: whatever method you choose, enjoying the views from the uniquely beautiful Lake Powell should definitely be on your list of what to do in Page!
Take a boat tour to Rainbow Bridge National Monument.
Taking a boat tour to Rainbow Bridge National Monument is a fantastic way to cross a couple of items off your Page bucket list: not only will you be able to easily visit the stunning Rainbow Bridge, you'll also get there via a multi-hour cruise through Lake Powell, allowing you to enjoy incredible views of the lake along the way.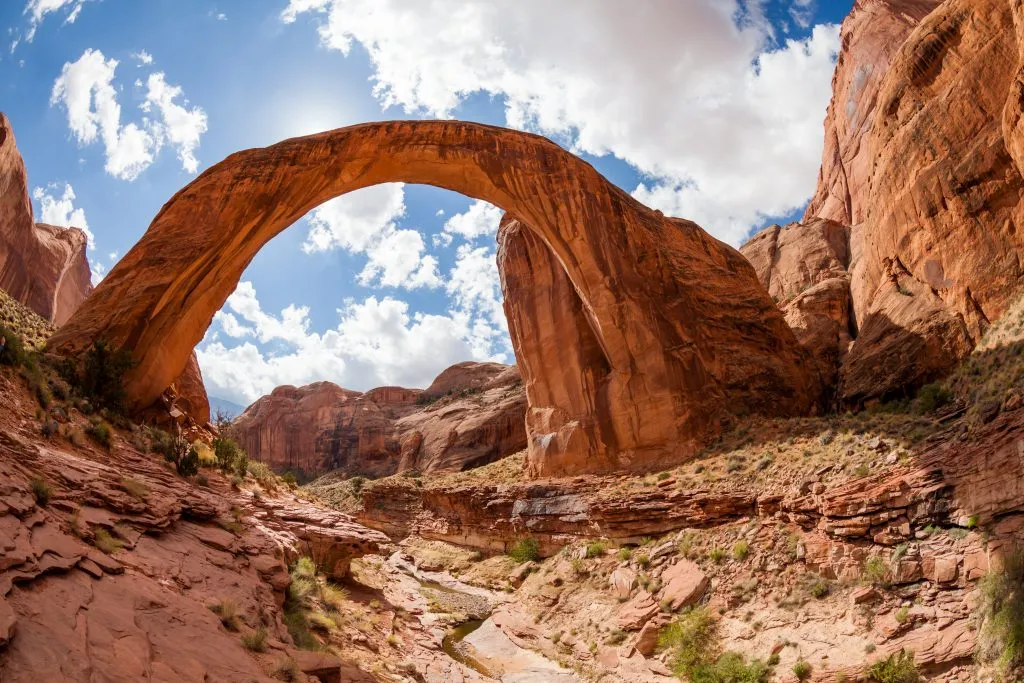 Hike to the Hanging Gardens.
Located in Glen Canyon National Recreation Area, this easy 1-mile hike will take you to the Hanging Gardens, a collection of lush ferns hanging from the rock wall in front of you–a far cry from the Martian-like desert landscape more typical of the area.
If you're looking for a fun (and free) short hike in Page, this is a great option.
Pay a visit to the Glen Canyon Dam.
The second-largest dam in the United States is an engineering marvel, standing a whopping 710-feet tall in Page.
The dam, which is not without its controversies, is responsible for the existence of Lake Powell–and it is both an easy sightseeing stop in Page and quite a sight to behold.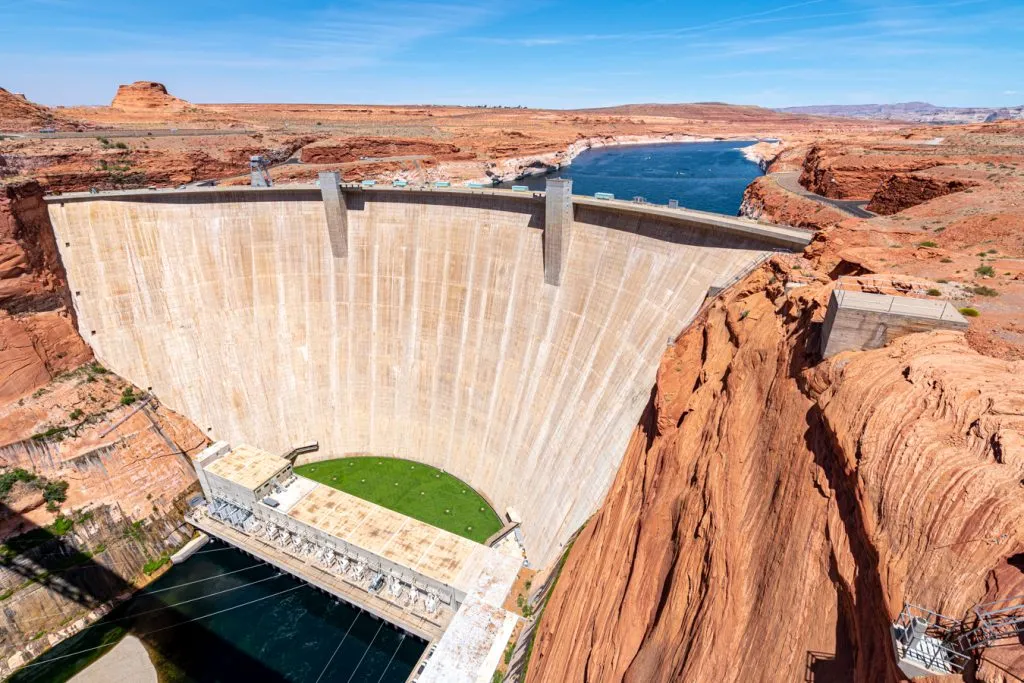 Go rafting on the Colorado River.
Unlike whitewater rafting, the rafting (and/or kayaking–your choice!) available in Page is smooth water rafting, and it can easily ferry you to some of the most scenic places in the area–including through Horseshoe Bend itself.
Watch the sunset over the desert.
Stud Horse Point, with its impressive hoodoos, Wahweap Overlook over Lake Powell, and of course Horseshoe Bend, are all popular places to head–but the desert puts on a show no matter where you are in Page.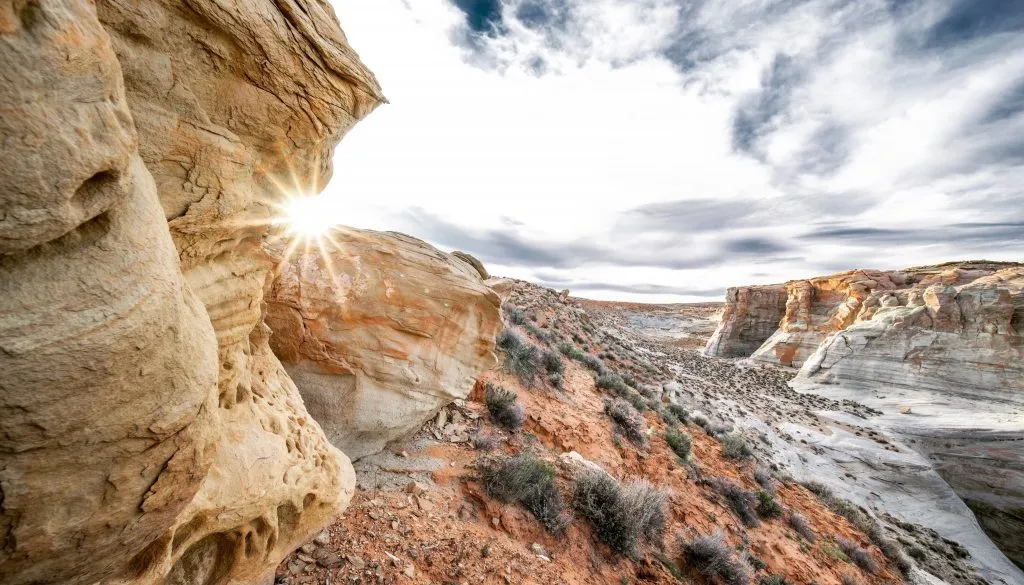 Step inside Waterholes Canyon.
Can't get into Antelope Canyon, or just can't get enough slot canyons in your life? Check out Waterholes Canyon!
Also located in Navajo Nation, Waterholes Canyon requires a guide to visit… but unlike Antelope Canyon, it is visited much less, allowing for shorter wait times to access the tour and an overall less crowded experience.
We have this slot canyon earmarked for our next trip to Arizona, but from what we've heard, it's incredibly beautiful, but not quite as dramatic as Antelope Canyon. Most travelers still absolutely find it worth the trip, though!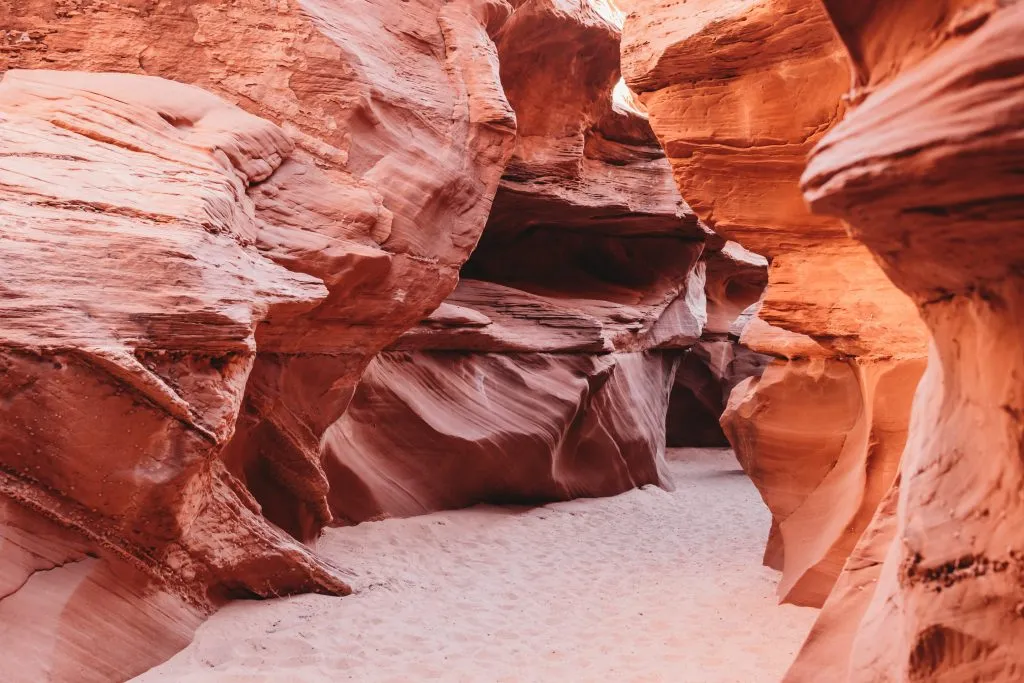 Where to Stay in Page
Page may be small, but it has plenty of hotels and places to stay to choose from!
Here are a few well-reviewed properties to consider for your trip.
Budget
Super 8 By Wyndham — Clean, popular, and featuring a pool in the summer, Super 8 By Wyndham is located a 6-minute drive from Horseshoe Bend and is the perfect option for a budget traveler looking for a comfortable option in the heart of town.
Mid-range
Best Western View of Lake Powell Hotel — With excellent reviews and even better sunset views, there's a reason this hotel is one of the most popular places to stay in Page!
Check rates & book your stay at Best Western View of Lake Powell Hotel!
Vacation Rental
Prefer to rent a house? This popular home gets great reviews and is perfect for a group!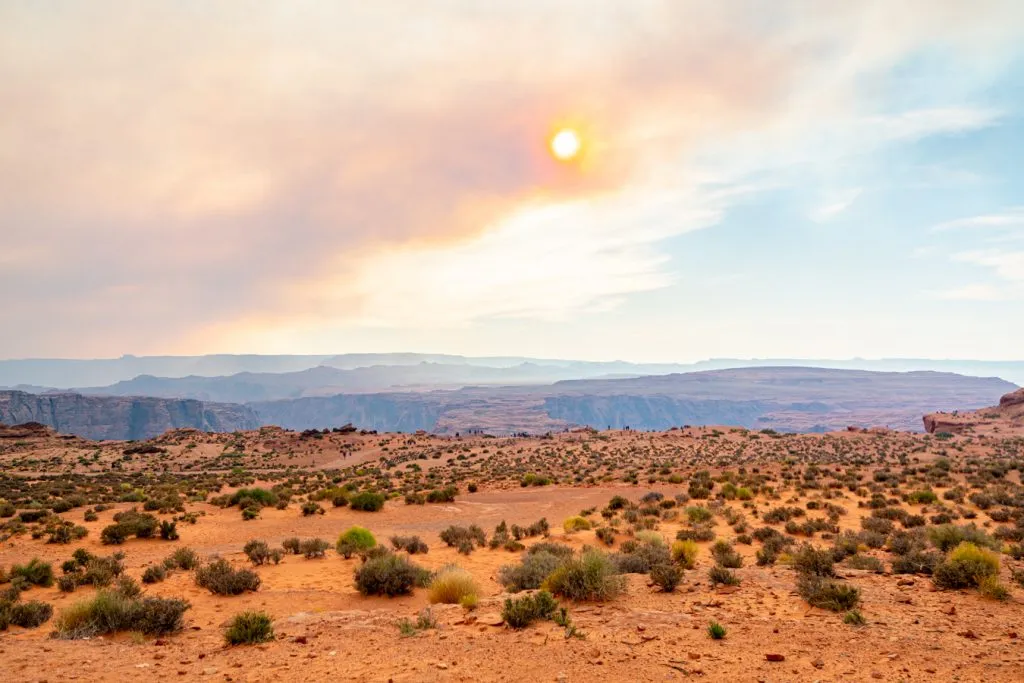 Getting Around Page
Unless you're booking a pricey day trip from a city like Flagstaff or Las Vegas (in which case, you have a lot of hours on a bus ahead of you!), you will absolutely need your own car to explore the best attractions in Page.
If you're planning to rent a car for your trip to Arizona, the best company to rent from will likely vary dramatically depending on exactly when you're traveling.
Sometimes large international carriers offer the best prices, sometimes local outfits. Sometimes one company has an excellent base price, but terrible rental requirements.
The best way to find your rental car is to search through Discover Cars, which will sift through dozens of companies to find the best combination of low prices and reasonable rental terms for your road trip.
We've taken several road trips in the southwest over the years, and have never used or needed a 4-wheel drive–but if you want to get far off the (literally) beaten path, you may want to consider renting one!
Shop rental cars for your trip to Page today!
Before setting off on your road trip, be sure to check out our complete road trip packing list!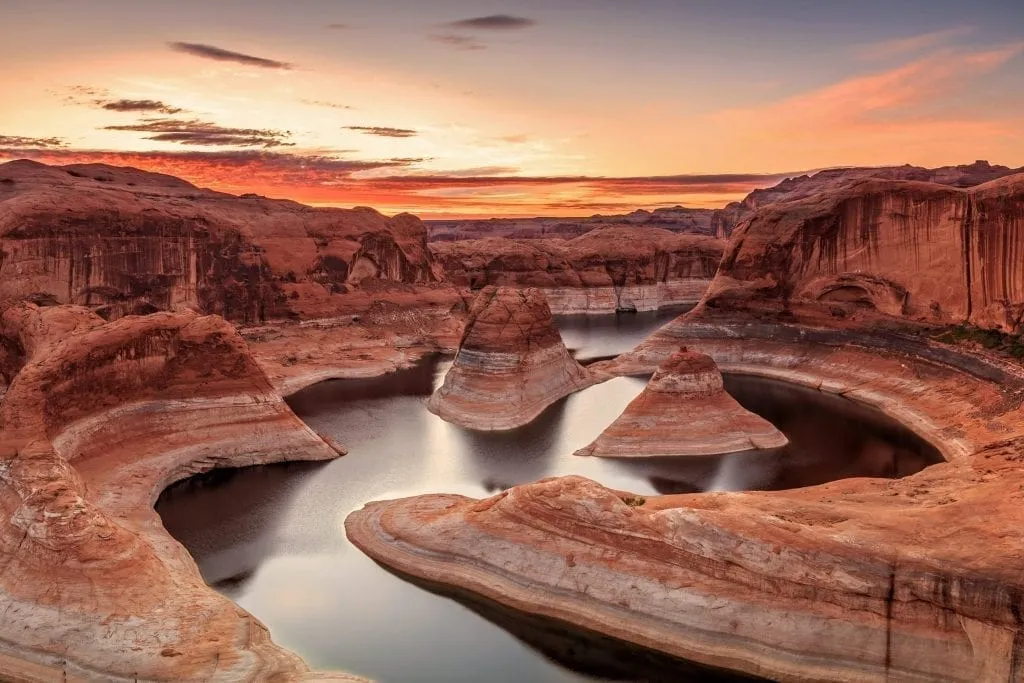 Tips for Visiting Page, Arizona
Keep a careful eye on the time.
Keeping track of what time it is in Page is a bit harder than you might expect–especially during Daylight Savings Time.
Page is located in the Mountain Time Zone. However, the state of Arizona, and therefore Page, does not observe Daylight Savings Time.
Navajo Nation, on the other hand, does observe Daylight Savings Time, and so does the state of Utah, meaning that both you and your cell phone can easily get confused about the time.
To keep track of time in Page, consider manually setting the time on your phone so that you can keep track of it more easily.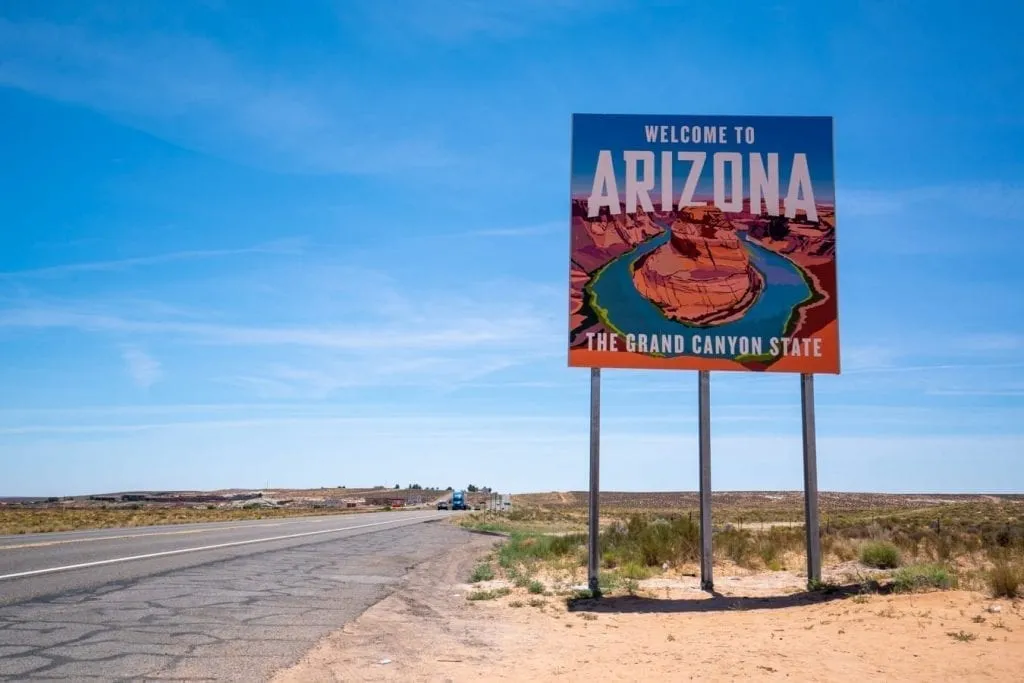 Prepare for the heat.
With little to no rain or shade and plenty of heat, the climate in Page is exactly what you would expect in a Southwestern desert town–and it is not to be underestimated.
Wear sun protection, stay hydrated, and be aware of the heat as you explore the beauty of the area.
Spend at least one night!
It's tempting to only do an afternoon pitstop in Page, but if you have the time, strongly consider spending at least one night!
Not only are the sunsets magnificent, but places to stay are fairly plentiful and there's plenty of attractions in Page to warrant a longer visit.
If you do only have an afternoon in Page, head to Horseshoe Bend: unlike Antelope Canyon, it doesn't require advance planning or reservations, and it's indisputably one of the most (deservedly) famous viewpoints in the southwest.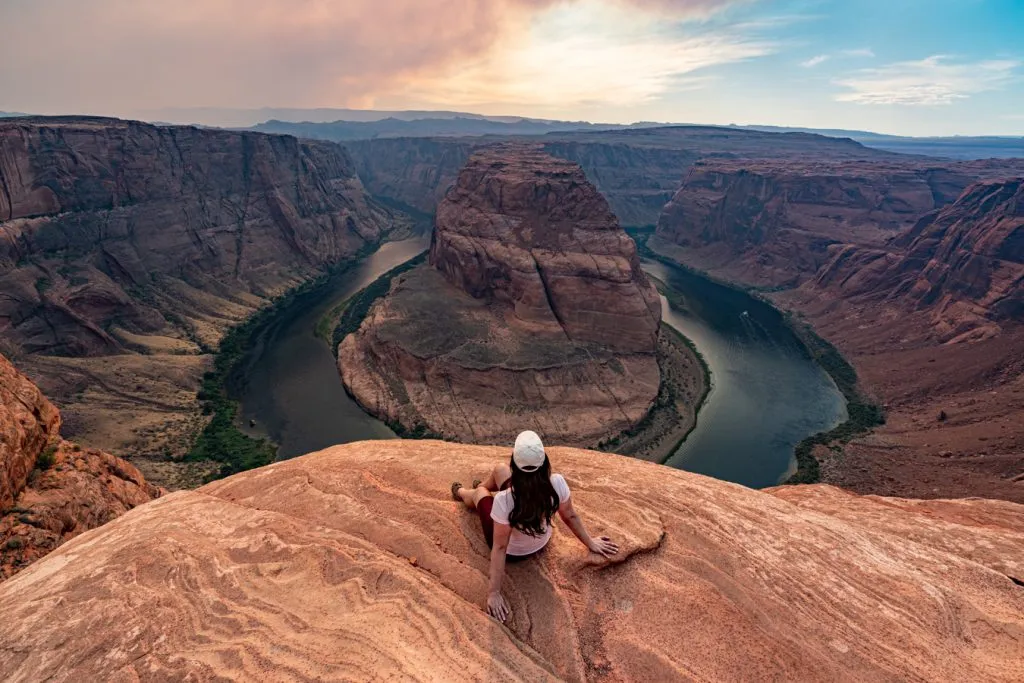 Plan far in advance.
I mentioned this above, but it bears repeating: if you have your heart set on Antelope Canyon, start planning to see it now!
If you wait until you arrive, there's a good chance you won't be able to get in at all.
Stock up on supplies while you're in town.
Page may not be big, but if you're heading into Utah as part of a larger road trip, it may be the largest town you see in awhile!
Consider stocking up on groceries while exploring the best things to do in Page.