Of all the decisions required when putting together an unforgettable trip to Italy, deciding whether to visit the Amalfi Coast or Cinque Terre is definitely among the most difficult.
As Italy's two most famous coastal destinations, Cinque Terre and the Amalfi Coast both offer a chance to visit colorful villages perched along cliffs and admire brilliant azure waters, as well as taste delightful seafood, sip on delicious wines, and even take a few stunning hikes.
Luckily, the Amalfi Coast and Cinque Terre do have their fair share of differences as well, which can help travelers narrow down which coast to visit.
Trying to decide whether to visit the Amalfi Coast or Cinque Terre in Italy this summer?
Here's what to know before you choose!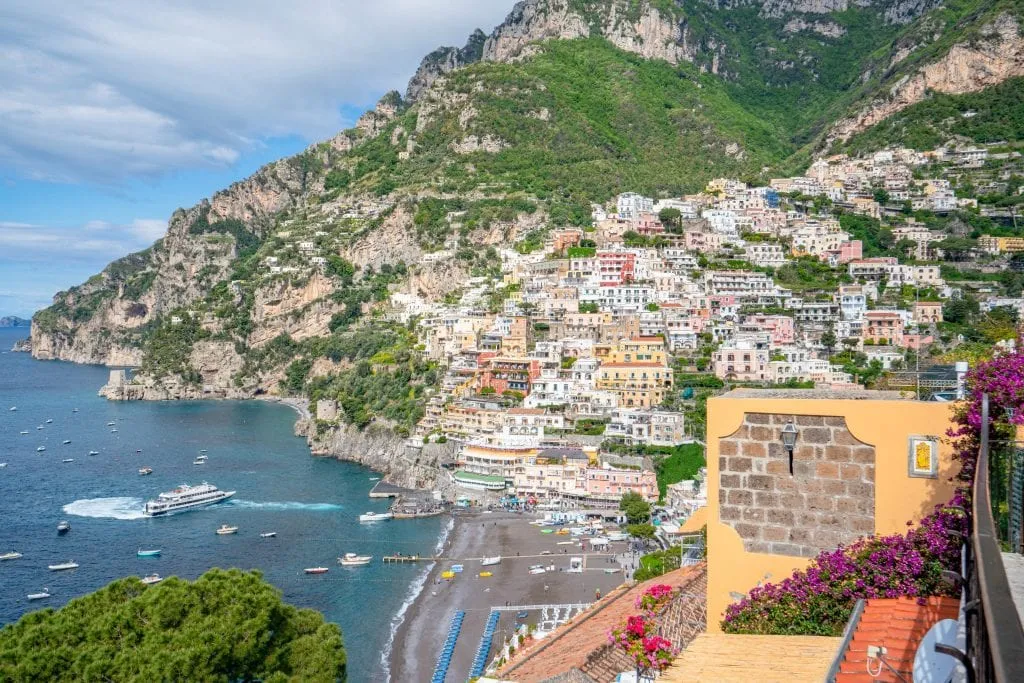 Some links in this post may be affiliate links. If you make a purchase through one of these links, we may earn a small commission at no extra cost to you. Please see our

disclosure policy

for more detail.
Choose the Amalfi Coast if…
… you're coming from Rome or Naples.
If you're hoping to visit the Amalfi Coast as part of a larger trip to Italy, Naples and Rome are the most geographically convenient major cities to add to your itinerary.
… you want to take a road trip.
Driving on the Amalfi Coast has a reputation for being a bit difficult–and true, we wouldn't recommend it to someone not comfortable traveling on very narrow roads with very large buses for company–but the road itself is undeniably beautiful!
If you're hoping to explore the Amalfi Coast or Cinque Terre independently by car, the Amalfi Coast is the destination for you.
… you want easy access to nearby day trips.
Capri, Ischia, Pompeii, Naples, Sorrento–Campania is chock full of incredible Italian destinations other than the Amalfi Coast, and they're all fairly reasonable to get to!
If you're hoping to choose one base and visit several spots in the greater region as day trips during your coastal getaway, head directly to the Amalfi Coast.
… you're looking for warm weather in the shoulder season.
As the Amalfi Coast is located significantly further south than Cinque Terre, if you're traveling in the shoulder season and hoping to luck out with warm weather, the Amalfi Coast is the safer bet.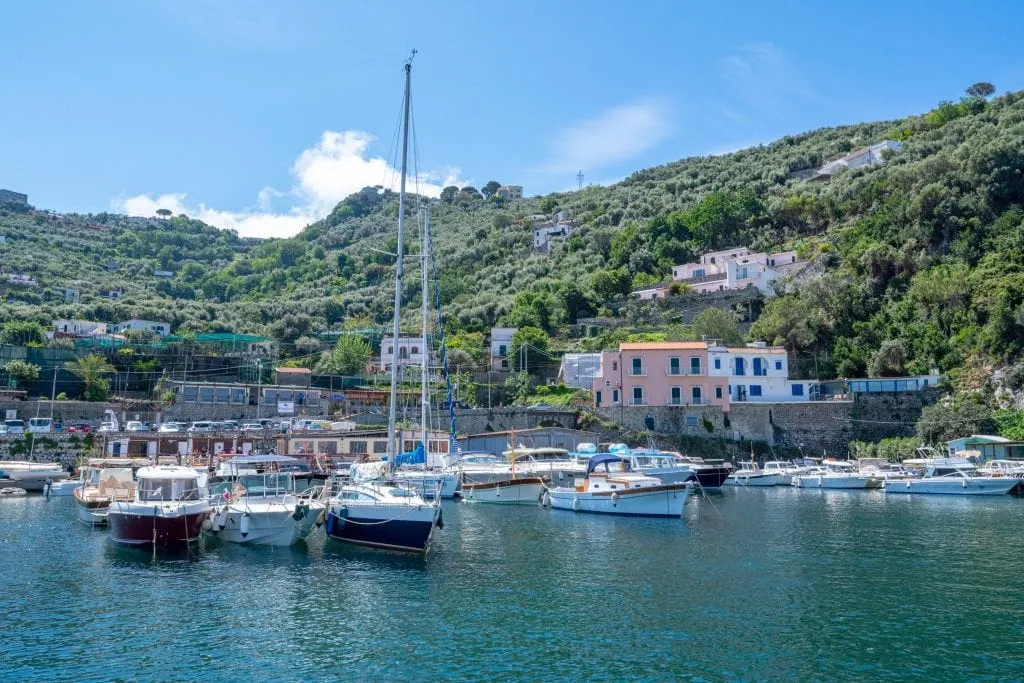 Choose Cinque Terre if…
… you're coming from Florence or Milan.
Located in the Liguria region, Cinque Terre is better reached from Florence or Milan than tourist hotspots further south like Rome or further east like Venice.
… you prefer a more casual atmosphere.
While you don't need to splurge on a luxury hotel and dress to the nines to visit the Amalfi Coast–we certainly didn't–in general, Cinque Terre has a much more casual, down-to-earth atmosphere as compared to the glitz of the Amalfi Coast.
If you're looking for something that feels a little less "luxury resort" and a little more "Italian fishing village", Cinque Terre is the place for you (emphasis on a little, however–whether you visit Cinque Terre or the Amalfi Coast, you're going to be visiting a very touristy place).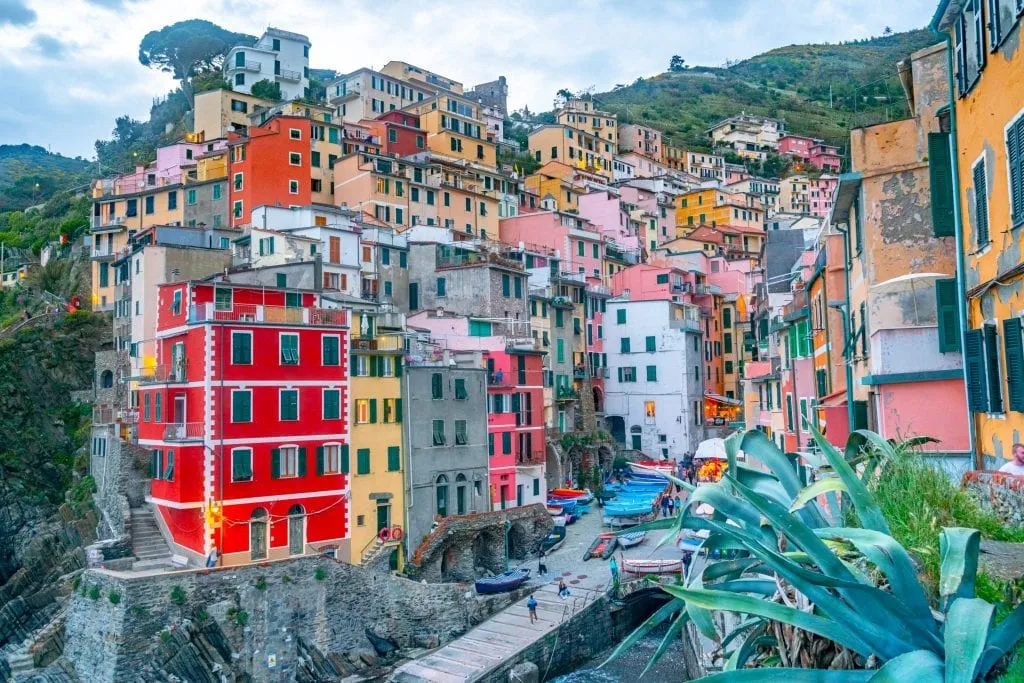 … you don't want to drive.
Not only do you not have to rent a car or drive to visit Cinque Terre, you absolutely should not!
The villages of Cinque Terre are best explored via a combination of hiking and the incredibly efficient train system that runs between all five villages–absolutely no driving required.
… you only have a couple of days to spare.
Cinque Terre is much smaller than the Amalfi Coast, and it's much easier to tour the (tiny) villages quickly on this coast.
For example, while it can take an hour to travel between the towns of Positano and Amalfi, it only takes a mere 15 minutes via train to travel between the two villages in Cinque Terre that are furthest apart (Riomaggiore and Monterosso al Mare).
Choose either the Amalfi Coast or Cinque Terre for…
… incredible hiking.
Whether you're tracing the Path of the Gods on the Amalfi Coast or marveling at the views between the villages of Cinque Terre, hikers will be thrilled with the natural landscapes offered on these stunning coasts.
… magnificent natural landscapes.
In sheer natural beauty, the Amalfi Coast may have the tiniest edge over Cinque Terre–but really, they're both ridiculously gorgeous and worthy of the trip.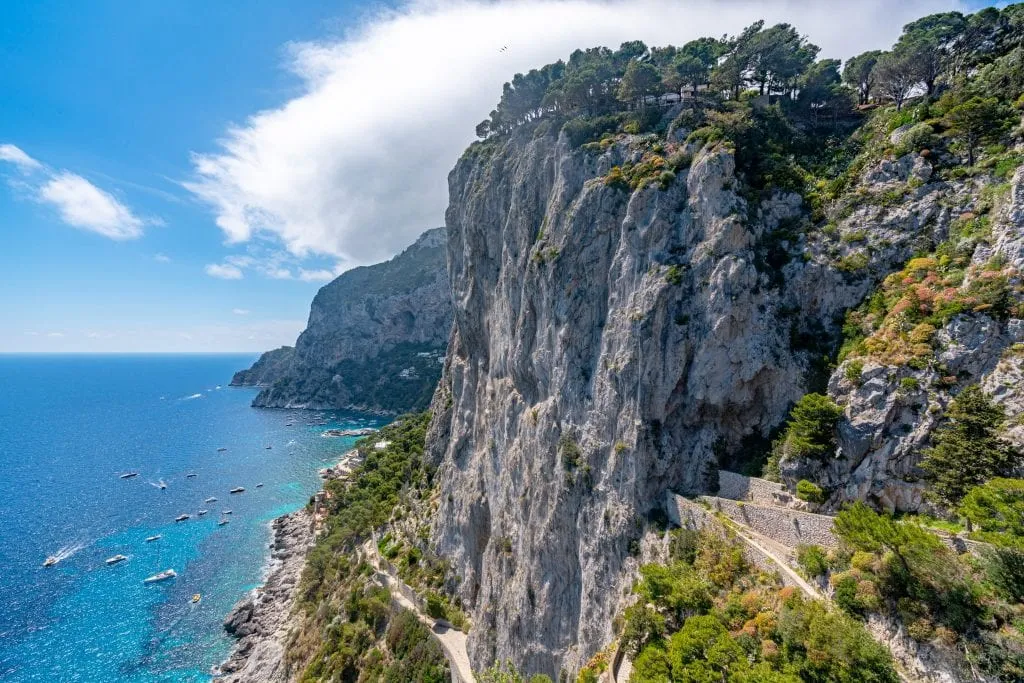 … delicious seafood (and food in general).
Of course, no region in Italy is a slouch when it comes to food, but the seafood dishes you can find in Cinque Terre and the Amalfi Coast are absolutely sublime!
If you visit Cinque Terre, be sure to also try the local pesto (one of my favorite foods in the world!), and no visit to the Amalfi Coast could be complete without a sampling of all the delightful dishes created with local lemons (limoncello, of course, being the most famous).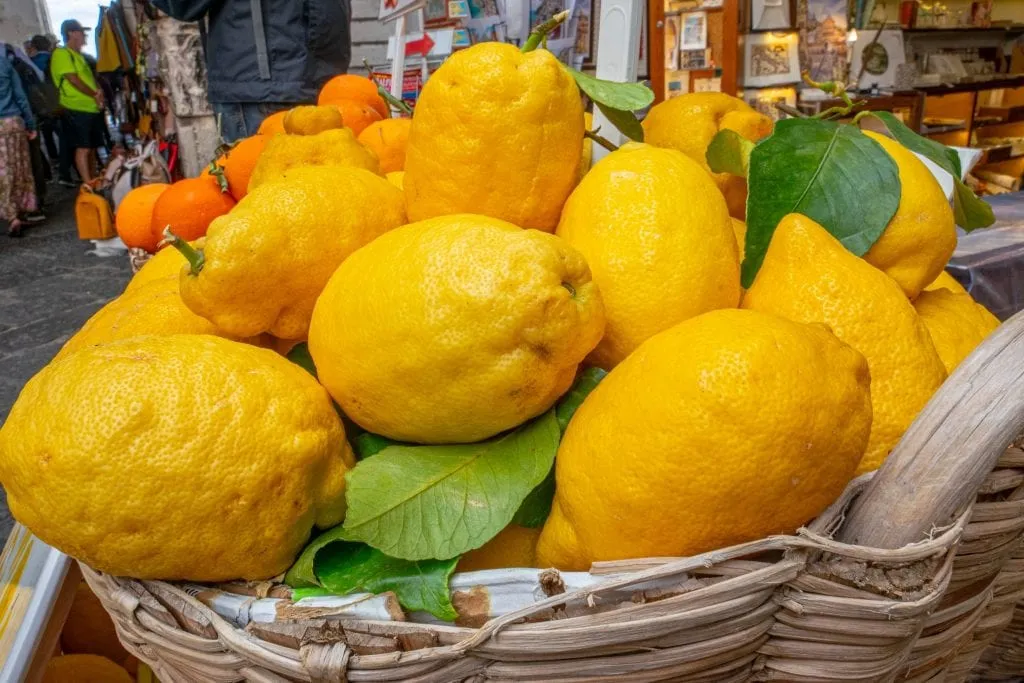 … mediocre beaches.
While you can absolutely have a relaxing beach day when visiting either the Amalfi Coast or Cinque Terre, don't come here expecting powder-white sand and beaches that stretch on for ages.
Both destinations do have beaches to enjoy, and hitting the beach is one of the classic things to do in Positano, for example, but these are a bonus, not a huge selling point, and they won't be able to compete with beach destinations in, say, Puglia or Sicily.
Come to either Cinque Terre or the Amalfi Coast for the food, the views, the beautiful villages, the atmosphere, and the boat rides–not the beaches.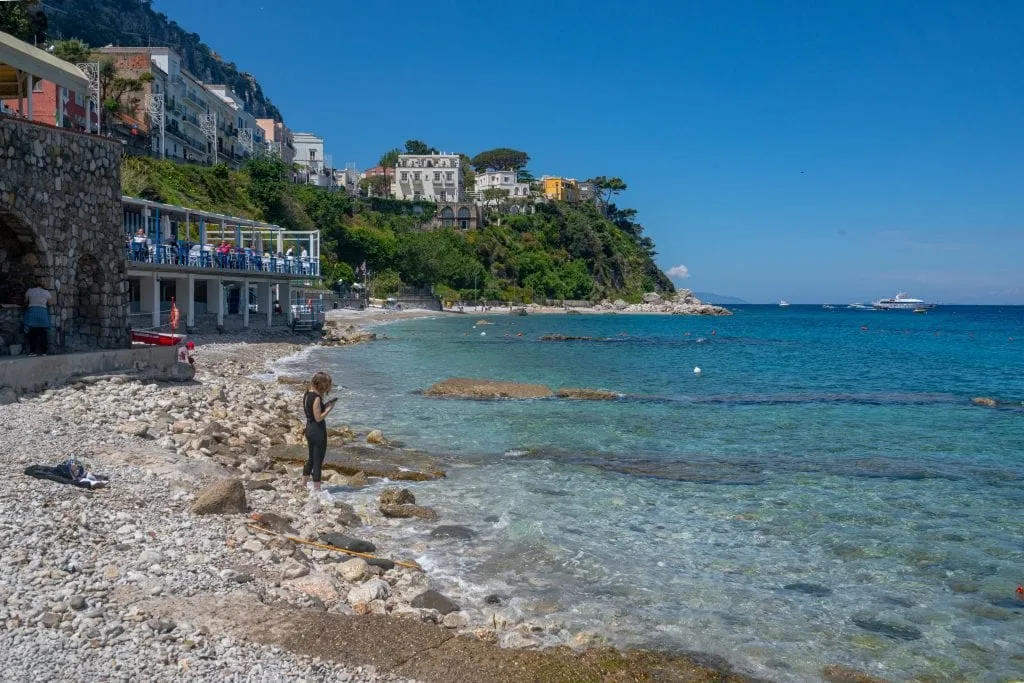 Should I visit both Cinque Terre and the Amalfi Coast?
Over the course of a lifetime? Absolutely!
In a single Italy trip, though?
Unless you have an unusually long trip to Italy planned–say 3 weeks or longer–and you're extremely interested in squeezing both spots into your trip, I'd say probably not.
While both the Amalfi Coast and Cinque Terre are stunningly beautiful, they're also both a bit of a pain to get to, both from each other and from other major tourism hubs in Italy.
With so many incredibly diverse and exciting things to do on any given trip to Italy, I'd recommend picking one of these coasts to feature in your trip, and to save the other for a future trip.
Final Call: Amalfi Coast or Cinque Terre?
Still having trouble choosing whether to visit the Amalfi Coast or Cinque Terre?
Let geography be your guide!
Whichever destination is easier to reach given the rest of your Italy itinerary, opt for that one, and you almost certainly won't have any regrets.
Personally, we prefer Cinque Terre slightly over the Amalfi Coast, but it entirely depends on what you are looking for–and plenty of people will disagree with us!