Heard a lot about Airbnb and apartment rentals over the years, but not sure exactly how to use Airbnb?
If so, then this guide outlining how to set up an Airbnb profile, plus plenty of Airbnb tips for guests, is for you!
With more than 70 stays at Airbnbs in dozens of countries under our belts, ranging from an overnight stay at a home near the Miami Airport to month-long rentals in cities like Rome and Cape Town, we have experienced just about every kind of Airbnb stay imaginable.
Airbnb's tagline of "Don't go there. Live there." may be cheesy, but it's true–we often find ourselves connecting most with the cities that we have our own apartment in, where we're living in a local neighborhood instead of in a tourist corner, where we have a kitchen that makes hunting in the markets for things like butter and eggs worth it, and where we have a built-in source of local information (the host!).
Are you a first-timer curious about how to use Airbnb? A little nervous about the whole moving into a stranger's home thing (I definitely was when we first started)? 
This is what to know before you go!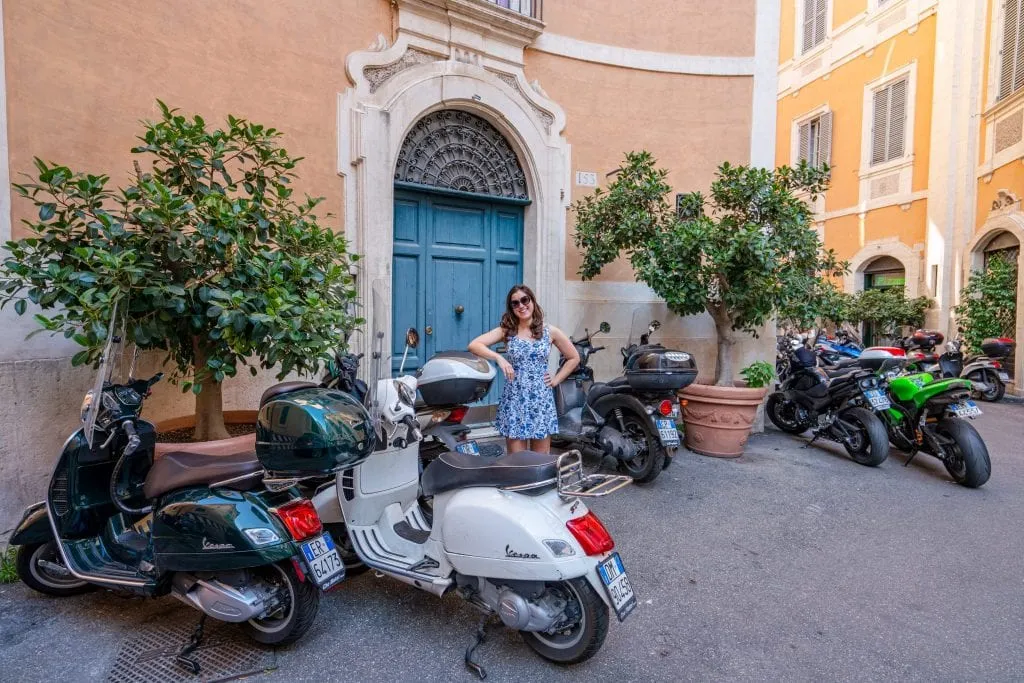 Some links in this post may be affiliate links. If you make a purchase through one of these links, we may earn a small commission at no extra cost to you. Please see our

disclosure policy

for more detail.
Step 1: Set Up Your Airbnb Profile
When you first login to Airbnb to set up your account, you're going to be rapidly asked for several pieces of information.
You have the option of signing up via your Facebook account. I prefer to keep my Facebook separate from my other accounts, so everything is connected through my email.
Basic Information + Airbnb Profile Picture
Airbnb will ask for your name/birthday/password/email on the first page, and you'll then be led through creating your profile.
This will include uploading a profile picture–be sure to include one of your face.
This is often how your hosts will recognize you when you meet them. If you meet in a public place like a bus station, it's definitely easier if they know what you look like!
You can include multiple photos, so my account has one of Jeremy and me (since we travel together) and one of me alone.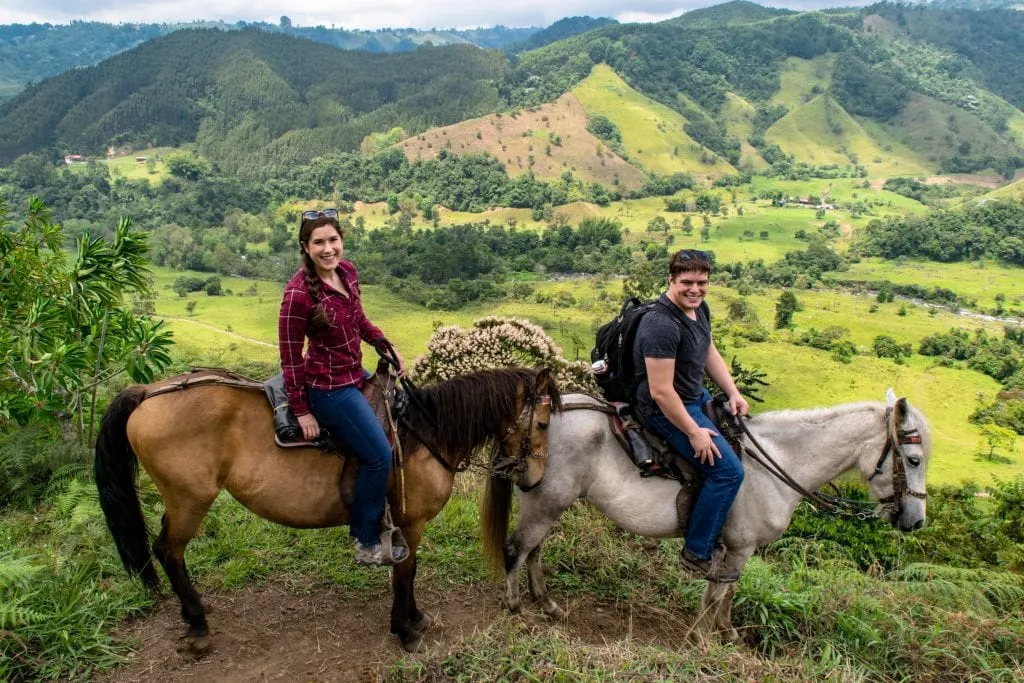 Contact Information
You'll then be asked for your phone number–if you're going to be traveling internationally, make sure that this is the number that is tied to your Whatsapp account (if you don't have a Whatsapp account and you're traveling internationally, you'll want to get one).
The phone number won't be publicly available, but it will be provided to hosts once you have confirmed a reservation with them. You will need to verify the phone number to fully activate your Airbnb account.
You will then be directed to verifying your email. Once this is complete, Airbnb will say that you're all set–but you're not done!
Personal Details for Your Airbnb Profile
In the upper right-hand corner of the screen, you will see your name and photo. Hover over it, and scroll to "edit profile". On the "edit profile" page, add your home location and a few paragraphs worth of information in the "describe yourself" box.
It doesn't have to be much, but be sure to include who you typically travel with (if anyone) and your general travel style, as well as some of your interests. This is how Airbnb hosts will get to know you.
After you have that saved, go to the upper left part of the page and click "Trust and Verification".
On this page, verify as many things as you feel comfortable with. Especially when you have a new account with no reviews of yourself, this helps hosts know that you're a trustworthy person.
Step 2: How to Search for Airbnb Stays
Airbnb's home page will allow you to input the location, dates, and number of guests to begin your search. That's a good start, but once the page with your basic search loads, you'll be able to choose more specifications.
First: are you looking for an entire home/apartment, a private room, or a shared room?
Jeremy and I almost exclusively rent an entire home/apartment, but will sometimes look through the private room listings as well.
Increasingly, small inns, hotels, and bed and breakfasts will make a listing using Airbnb (and conversely, you can also now find many apartment rentals like what you expect to find through Airbnb on services like Booking.com).
Underneath this selection, you'll see a range of prices for the area that you searched, along with the average price.
Drag the high end down to how much you're willing to pay–that will prevent you from combing through properties outside your price range.
Directly underneath this bar, on the left, is a box marked "filters". Click on that and add what you like–for Jeremy and me, WIFI and a kitchen are musts, and a washing machine and air conditioning will also often make the list depending on how long we are staying.
Now that our dog, Ranger, often travels with us, looking for pet-friendly properties is also an important part of our search!
Step 3: Airbnb Tips for Guests on Choosing a Host
When you click on a listing you first time using Airbnb, there's a lot of information to take in.
Start by reading the description of the property. Depending on the host, this can be a couple of words or several paragraphs.
Review the amenities, and be sure that the listing is not missing anything that you need.
Take a moment to review the map toward the bottom of the screen–you'll be able to see the general neighborhood that the listing is in. You will not have access to the exact address, but that information will become available once the booking is confirmed.
Property Details to Check
Scan the reviews–are they good? Are there any issues that show up more than once?
Scroll through the photos–does the place look like it will meet your needs? Does it look clean? Is there a picture of the outside of the building (this will help you recognize the location when you arrive)?
Underneath "prices", be sure to check and see if there will be any charges for "extra" guests–I've seen some properties that charge an additional 10 USD or more per night after the first guest, which can dramatically change the cost.
This is unusual, though–normally only large groups will be impacted by these charges.
The "prices" section is also where you will find any weekly or monthly discounts, if applicable.
Tips for Choosing an Airbnb Host
If you scroll past the reviews, you will see your host's name and description. If you click on their name, it will take you to their Airbnb profile.
This will show any other listings that they have in addition to the one that you are looking at, any reviews that they have from other properties that they host, and any reviews that they've earned from using Airbnb properties themselves.
As more and more Airbnb listings become part of corporations that hold many properties, this is an increasingly important step in verifying the authenticity of a listing.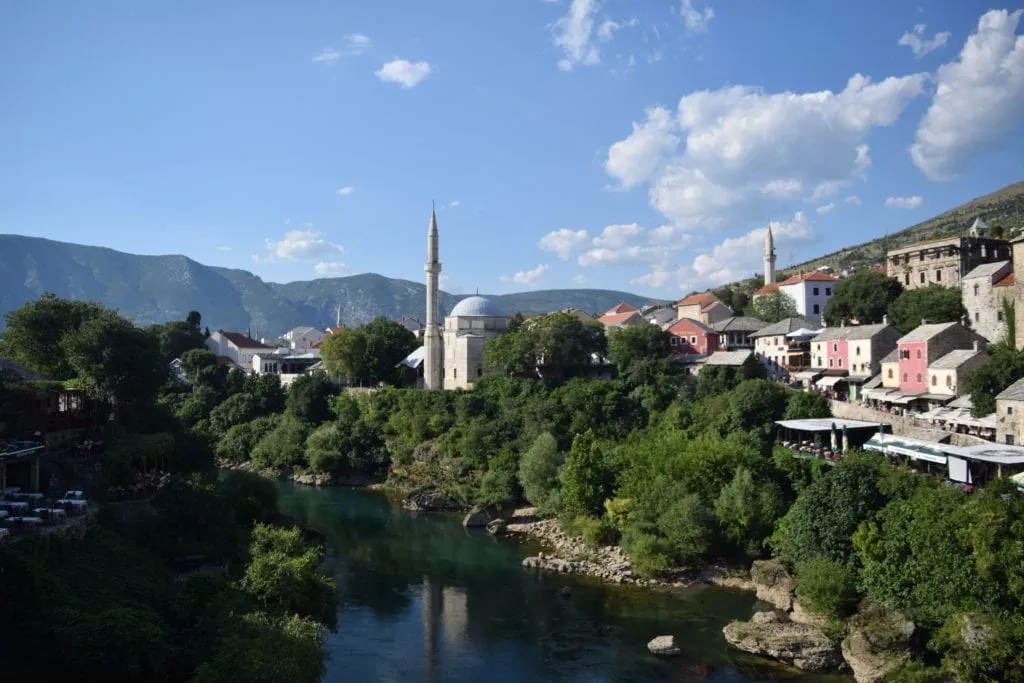 How to Use Airbnb to Make a Booking
Once you're ready to make your booking, head to the right sidebar on the listing page.
Here you'll see the dates of travel, the number of guests, the total cost per night (multiplied by the number of nights stayed, with any discounts automatically applied), and the Airbnb service charge.
Most properties also charge a cleaning fee, which will be reflected here–if you're price checking multiple properties against each other, be sure to check based on the calculated totals, rather than the nightly price on the listing.
In our experience, the cleaning fee can range from a small fee to hundreds of dollars, which can dramatically change the listing price.
Everything looks good? Hit "Request to Book"!
After You Request to Book
Once you make the booking request, your host then has 24 hours to accept or decline the listing, though we've never had anyone take longer than 6 hours to respond.
Some properties also include an "Instant Book" function–this will be reflected by a lightning strike on the listing. If you hit "Instant Book", you're done! The host has authorized Airbnb to auto-approve any bookings.
Of all of our Airbnb bookings, we have only been declined for a listing once. No explanation was given, and we had no further contact with the host. We have had one person cancel–that host did not have any Airbnb reviews yet, we decided to take a chance on them and it didn't work out.
The numbers are in your favor, though: that's a less than 5% rate of failing to complete a stay in a property that we hit "Ready to Book" on.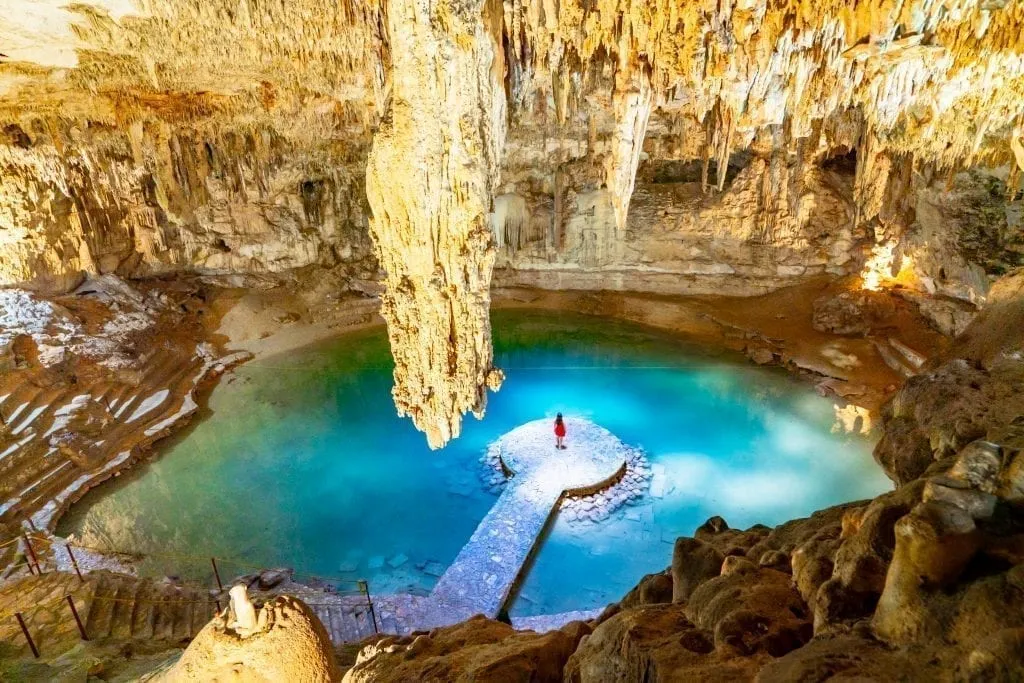 Step 4: How to Use Airbnb to Stay in Touch
You and your host can communicate however you both feel comfortable: the Airbnb app, Whatsapp, Viber, email, texting, phone calls.
Some hosts will assume that you have a SIM card and can make and receive phone calls, but if you don't have one, just let them know–most will have an alternate solution.
Most commonly, we've communicated with our Airbnb hosts via the Airbnb app and Whatsapp–those seem to be the most popular.
If you have reservations about a particular host, keep in mind that Airbnb strongly recommends that you communicate solely through their app.
While that sounds official in theory, when traveling abroad, it's not always the most practical.
Step 5: Tips for Airbnb Guests on Checking In
When it comes to checking into an Airbnb, the general rule of thumb is that everyone is different.
We have had hosts that we have never met, hosts that we have seen every day, hosts that have sent a friend or employee to unlock the door, hosts that have given us detailed (or not so detailed) instructions on how to find the hidden key, hosts that have picked us up from the bus station, hosts that sent us detailed PDFs of house rules, and hosts that essentially left us alone to figure out what they wanted.
Obviously, the more detailed and involved the host is, the better the Airbnb experience generally is.
The uncertainty of how the check-in is going to go was one of my biggest stressors when we first started using Airbnb, and from the people who we've spoken with who haven't made the leap to using Airbnb, it is one of the most commonly cited anxieties.
For all my worries, though, we have never had a check-in go terribly wrong.
The longest that we've waited for a host to meet us at an apartment is 15 minutes, the longest it took us to find a (very well) hidden key was 10 minutes, and we have never failed to successfully check in with a host
I recommend reaching out to your host a couple of days before check-in and ask to confirm the check-in procedure. Many hosts will reach out to you within that window, as well.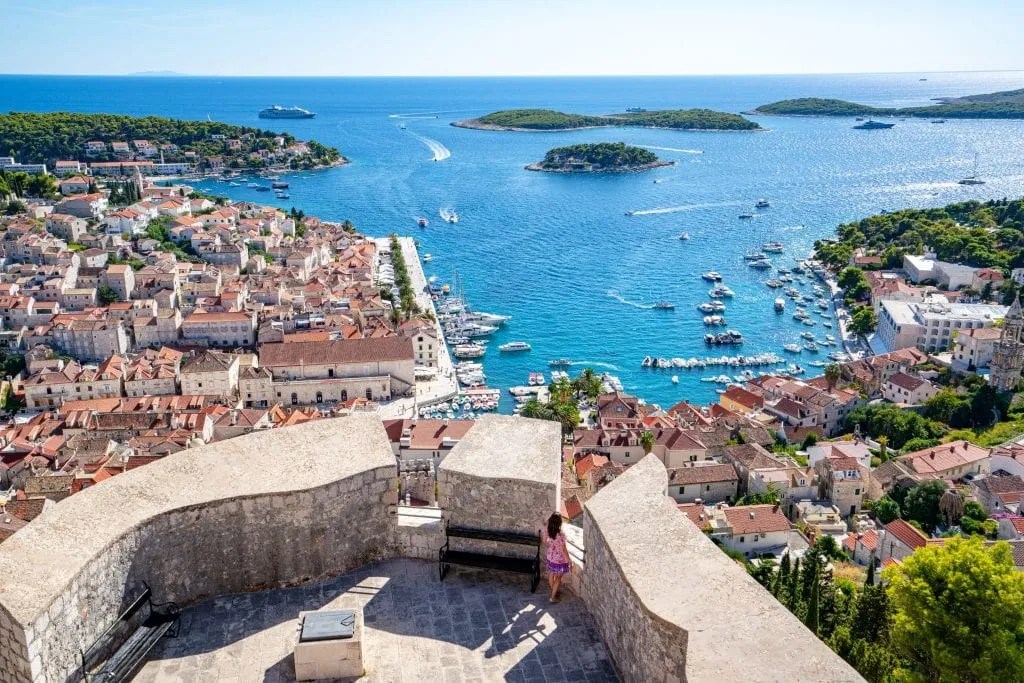 Step 6: Airbnb Tips for During Your Stay
Feel free to treat the space as your home when staying in an Airbnb.
Respect the property, keep it clean, and enjoy all of the amenities available. If "essentials" (soap, shampoo, etc.) are provided, don't hesitate to use them, but don't pack the extras.
My first stop once checking in? The kitchen. Some kitchens are stocked with a full set of pots and pans, and some have only one frying pan. Having (or not having) a microwave, coffee pot, tea kettle, etc. can alter what we buy at the store, so I always want to check before stocking up.
Also, take note of any spices or basic foods provided–some hosts leave things like salt, pepper, oil, and rice available for use.
Use basic manners with the utilities: don't scrimp, but turn off any non-central AC and lights when leaving, and don't let the water run without a reason–it sounds silly, but many hosts warn against doing these things specifically because they've had issues with guests taking advantage of the utilities in the past.
The hosts have to walk a fine line between being too demanding of their guests and being taken advantage of–don't make it harder for them.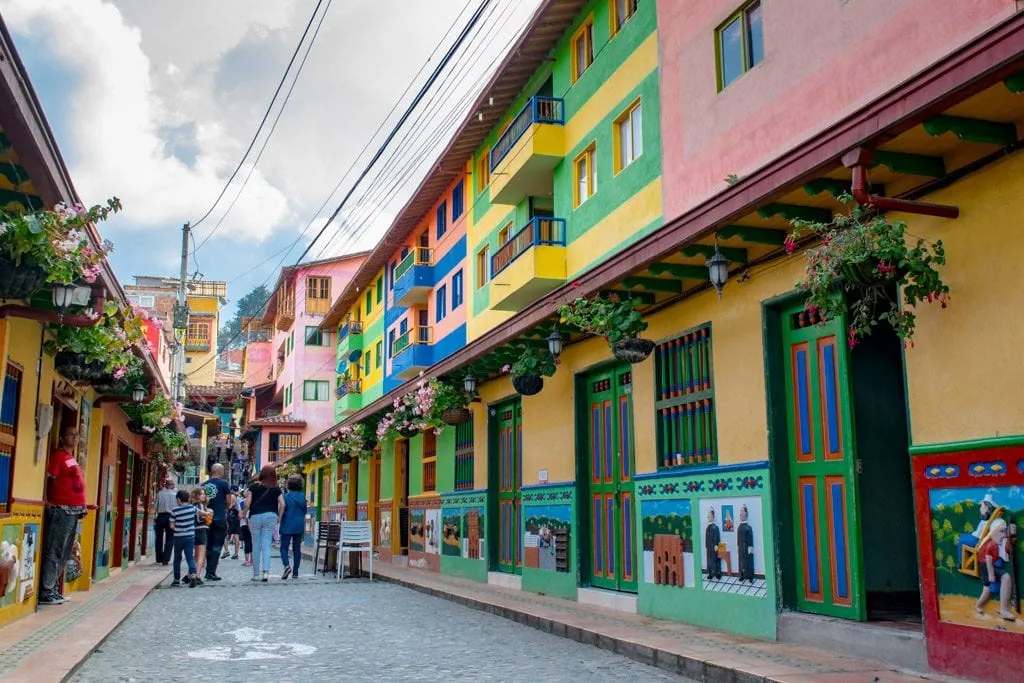 Step 7: Checking Out of Your Airbnb
Just like checking in, every host handles things differently when it comes to checking out of an Airbnb.
If you haven't received any instructions from your host, reach out to them the day before you check out and ask how they would like to handle it.
Some hosts will want to inspect the space before you leave, and others will only look once you have gone. Similarly, some hosts will complete the checkout in person, and others will simply let you know where to leave the key.
One of our best tips for Airbnb guests is to leave the Airbnb cleaner than you found it.
You don't need to scrub the toilet or clean the oven, but we always make it a point to wipe down the kitchen and bathroom counters, fold the bed sheets and place them neatly on the bed, stack any paperwork/guidebooks provided neatly, and place the bathroom towels in a pile in the shower.
If extra trash bags are provided, we also bag up all of the trash. Some places will have a dumpster that you can throw this in, otherwise, simply leave it neatly in the corner.
We've found that most hosts truly appreciate the extra effort–it doesn't take long, shows personal responsibility, and is reflected in your reviews!
Step 8: Tips for Airbnb Guest Reviews
Chances are when booking your Airbnb, you read other reviews for the property (and possibly for the host). We never book a property without looking through its reviews–which is why we typically leave a review ourselves.
This helps bolster the Airbnb community and keep it accountable.
What to Include in Airbnb Guest Reviews
Be sure to include specific details in your review–how far was it to the major landmarks, for example? A possible guest may question a host's estimate, but a host and three reviews validating the estimate can go much further.
In the event of a bad experience, be as fair, factual, and unemotional as you can be. Not only will a levelheaded complaint be heeded more seriously both by the host and by the next potential guest, but it also allows you to maintain a level of professionalism.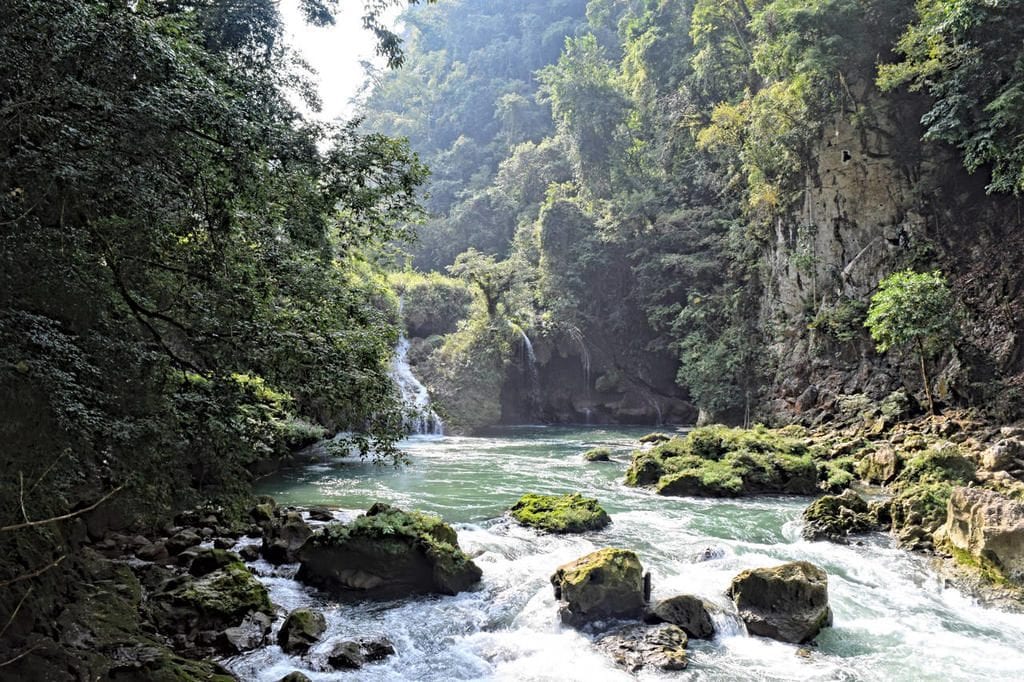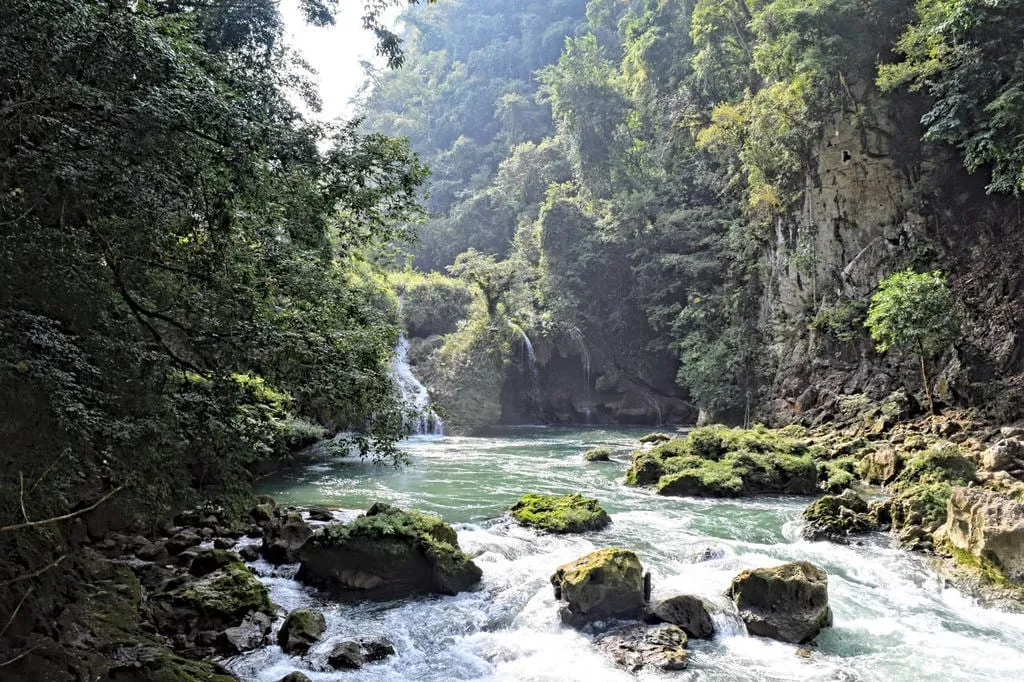 What to Expect from Airbnb Reviews
As a guest, you may also be reviewed by your host. It's a good idea to collect as many positive reviews as possible–this helps legitimize you in the eyes of other hosts, and may also help you get started as a host yourself if you decide to open your own property one day.
While your property may not have any reviews immediately, at least people will be able to see that you're a trustworthy guest!
To prevent any reviews from being influenced by what the other party says, Airbnb's reviews are blind. After a stay is complete, the host and the guest each have 14 days to complete a review.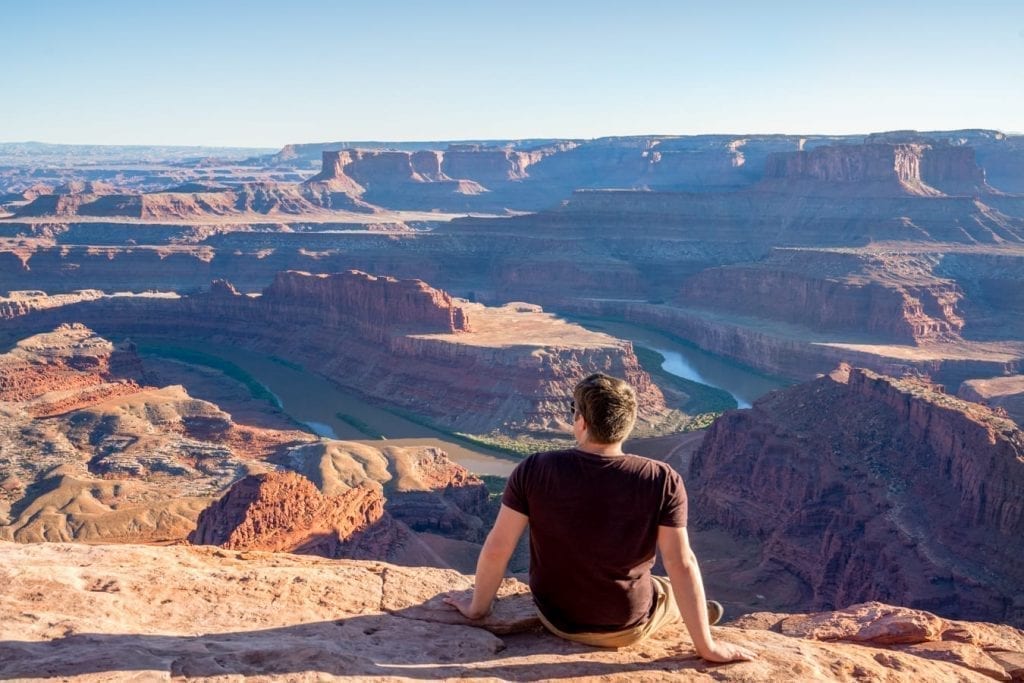 How Airbnb Reviews Are Published
When the first party makes a review, it will be held by Airbnb and not displayed until 1) the other party completes their review, or 2) the 14-day window in which reviews can be written after check out has passed, whichever comes first.
If 14 days pass without a review being completed, the review period has closed one will not be able to be written.
In order to further prevent influenced Airbnb reviews, it is very difficult to have a review amended or removed after the fact–generally, the only recourse that the party has if they feel the review was inaccurate is to list a response, which will show directly underneath the offending review.
Learning how to use Airbnb is truly not as intimidating as it can seem from the outside looking in–we have met some remarkable people through this community and gained access to neighborhoods, markets, restaurants, hikes, museums, and all kinds of other attractions that we would never have discovered without a local Airbnb host to point us in the right direction.
If you want to give Airbnb a try after reading these tricks and tips for Airbnb guests but are still slightly hesitant, here's my advice: just give a chance.