Ready to admire some epic waterfalls in Croatia's national parks… but not sure whether to choose Krka or Plitvice?
As two of the best-known national parks in Croatia, both Plitvice Lakes National Park and Krka National Park feature gorgeous waterfalls, amazing photo opportunities, and some incredible natural views.
Croatia is one of our favorite countries in the world to visit, and the natural beauty that is part of what makes the country so special is on full display in Krka and Plitvice.
I'll be honest: we prefer Plitvice Lakes National Park to Krka National Park, for reasons we'll outline here, but we've tried to keep this Croatia waterfall guide as unbiased as possible, and absolutely love both parks!
If you need to narrow it down to one park and are having trouble deciding between Krka vs Plitvice, here's how to choose!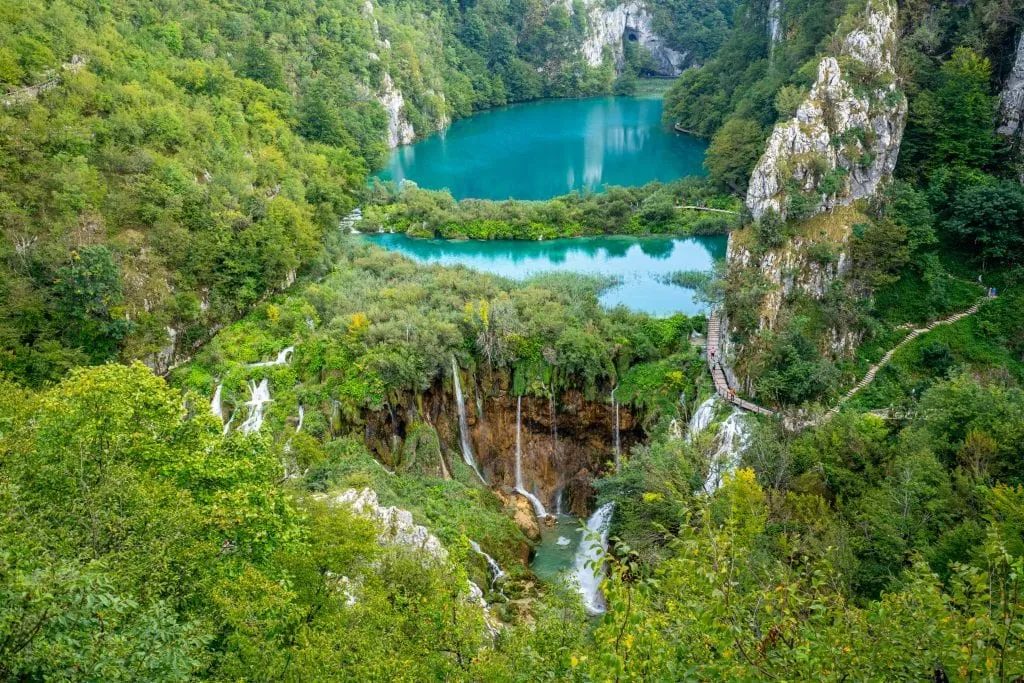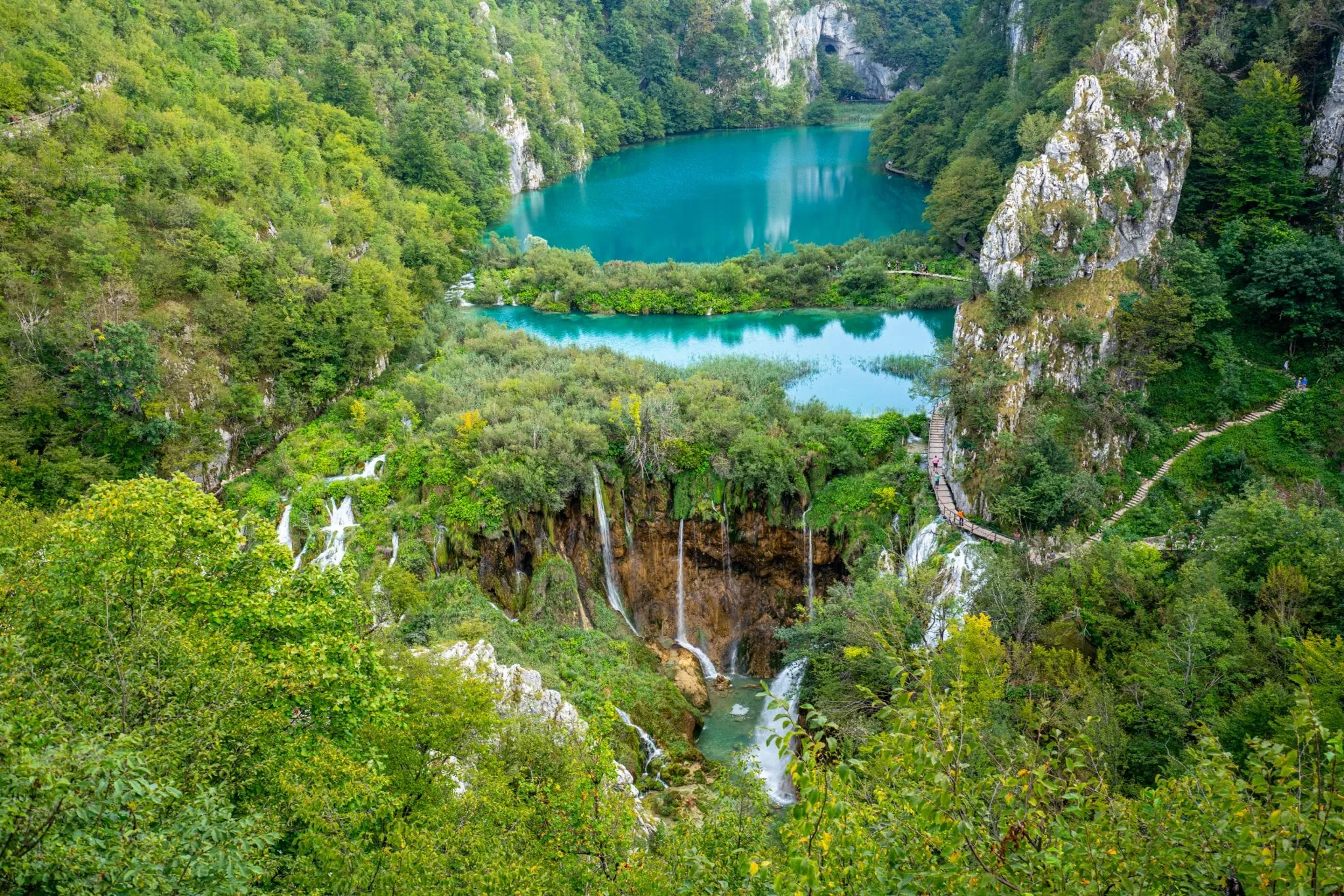 Some links in this post may be affiliate links. If you make a purchase through one of these links, we may earn a small commission at no extra cost to you. Please see our

disclosure policy

for more detail.
Krka vs Plitvice: What's the Perfect Croatian National Park for You?
Choose Krka If…
… You're looking for a day trip.
While day trips to Plitvice are sold in Zadar, Split, and other areas on the upper half of Croatia's coast, it is very far inland–about 3.5 hours each way from Split, to be exact.
Krka National Park is much closer to the coast, and therefore more accessible for day trips.
Krka is also a smaller park, so you won't feel as though you're missing much by staying for a day.
In Plitvice Lakes National Park, on the other hand, a day (or really a half-day by the time you drive there and back) is barely time for a taste of what it has to offer.
… You want to swim in the waterfalls.
Krka allows you to swim in front of its largest waterfall, which is part of the reason for its popularity.
You can easily pass an entire day lounging around in the clear water and taking snack breaks at the nearby ice cream stand!
In Plitvice, you cannot swim anywhere in the national park, but there are locations a short drive outside the borders of the park itself that are supposed to have beautiful swimming holes.
If swimming is a priority for you, Krka is hands down the winner in the Krka vs Plitvice contest.
2022 Update: Unfortunately, swimming in Krka's main waterfalls (as pictured at the top of this blog post) is now forbidden.

However, there are still other beautiful places to swim in Krka National Park!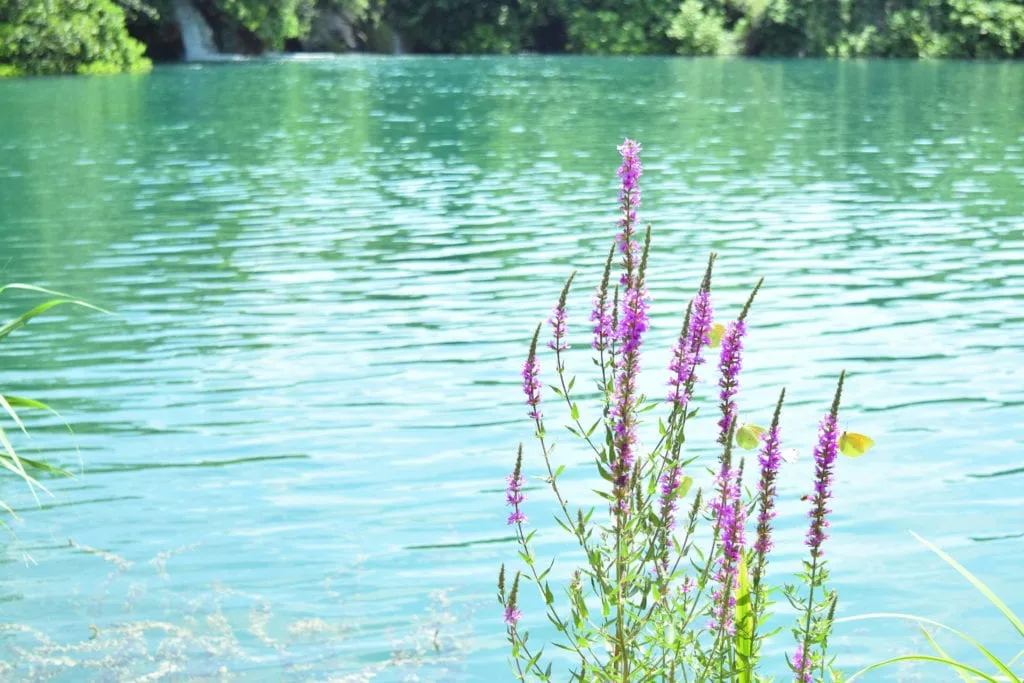 … You're looking for something beyond natural sights.
Krka is home to the world's second-oldest hydroelectric powerplant (second to Niagara Falls), which you can learn about while there.
Krka also has a small "village", complete with a working blacksmith and loom, demonstrating how the communities that were settled on the river lived before the Industrial Revolution.
The mill and washing machine are both working and powered by the water of the river–they are quite impressive!
Choose Plitvice If…
… You're looking for a weekend trip to Krka or Plitvice.
We have now visited Plitvice Lakes National Park twice, spending multiple days there on each trip, and we still feel like we have more to explore there.
While plenty of people take day trips to Plitvice, and that's completely understandable if you have limited time in Croatia, we absolutely believe Plitvice is worth at least a one-night stay if you can spare one.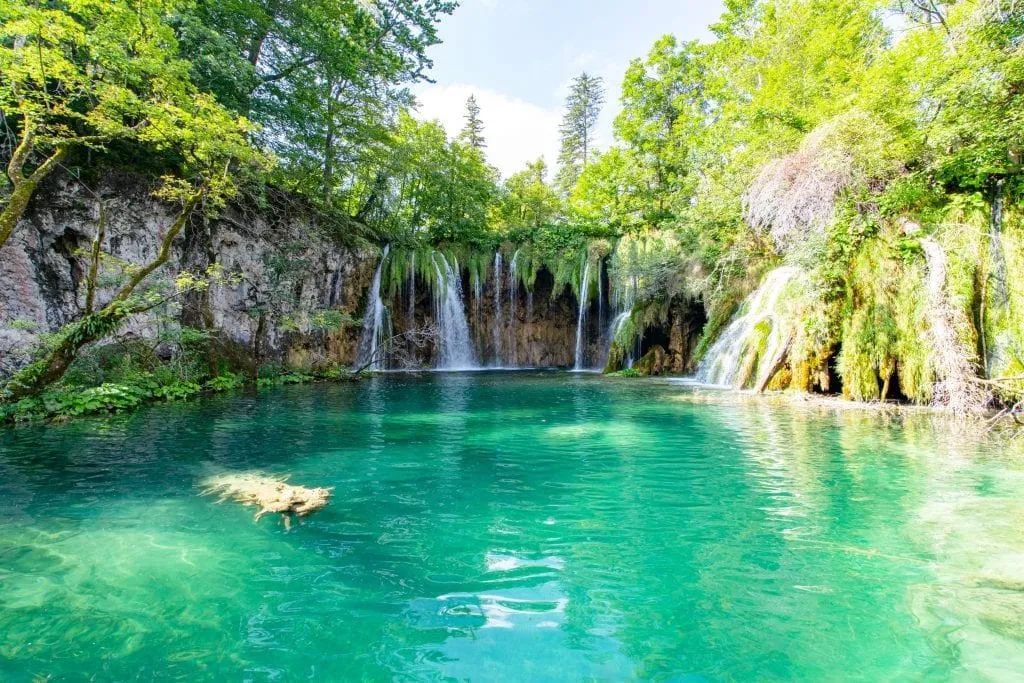 If you have even more than two days, you'll have an opportunity to explore the trails that lead away from the lakes themselves into other parts of the park, and also have the opportunity to explore surrounding areas outside of Plitvice itself.
The area surrounding Plitvice is rural, and swimming holes, horseback riding, and more are available.
Short on time but still hoping to visit Plitvice Lakes National Park?

These popular day trips will give you a quick taste of what Plitvice has to offer!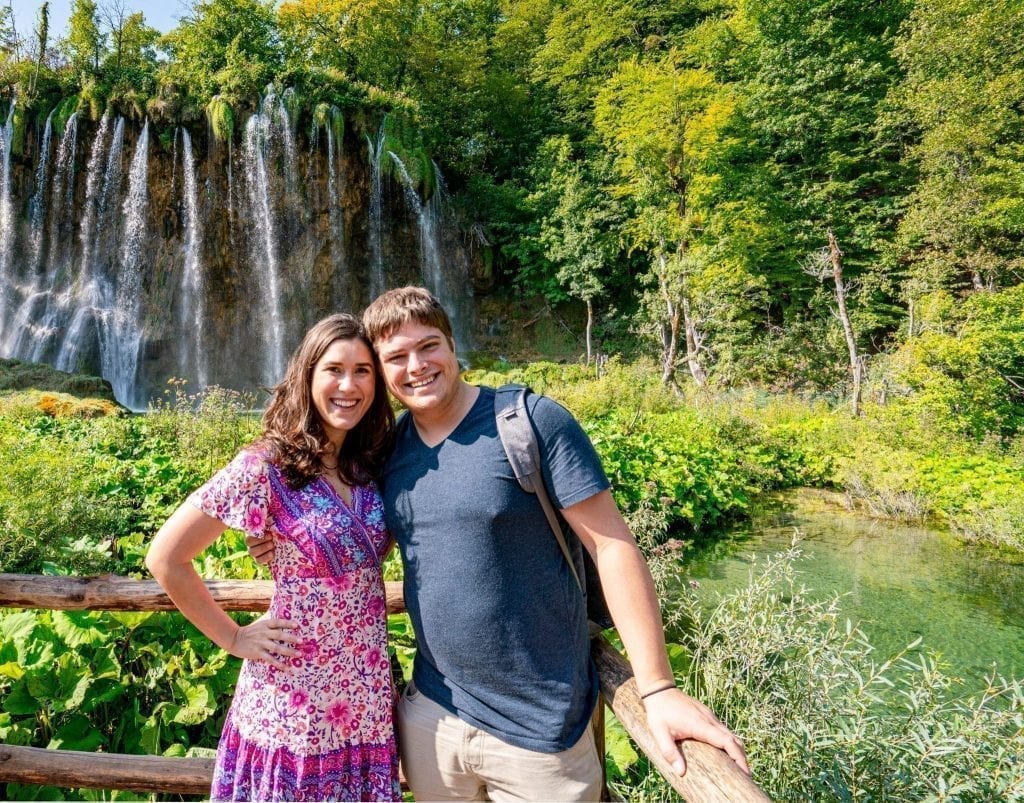 … You are looking for the most photo opportunities when deciding between Plitvice vs Krka.
While Plitvice can get crowded, it's also enormous–especially around the Upper Lakes, you can find isolated places to take photos (getting an early start or sticking around until after the tour groups leave can help with this, as well).
There are simply far more options as far as places to photograph in Plitvice vs Krka National Park, and they are all worthy of the honor.
If you're looking to visit Plitvice for photography purposes, make sure you show up at the crack of dawn–as soon as the park opens, you'll want to race inside.
Also consider visiting Plitvice during the offseason, when crowds will be lower: fall and winter photos of Plitvice Lakes National Park definitely don't have the Instagram-famous summer look to them, but they are magical in their own way.
…. You want to explore a lot of different trails.
With 16 interconnected lakes to explore, plus trails that loop above and beyond them, there is no shortage of places to explore in Plitvice Lakes National Park.
Krka has only one trail that is directly near the waterfalls–we walked it (very slowly) in 45 minutes, and the views were nothing compared to those we found wandering around the Plitvice Lakes.
If you're hoping to hike close to the lakes for hours at a time, Plitvice is the clear winner in the Krka vs Plitvice showdown.
Krka or Plitvice: The Final Decision
So, which park full of amazing Croatian waterfalls should you visit? Both!
Really, if you have the time while in Croatia, don't bother choosing between Krka vs Plitvice–seeing both parks would not be a waste of your time, and they are both unforgettable destinations.
If you have to choose, though, we recommend Krka National Park if you're more limited on time or interested in swimming in Croatian waterfalls.
If you have a couple of days to dedicate to the trip and are more interested in the hiking and photography opportunities, Plitvice Lakes National Park is the Croatia waterfall park for you.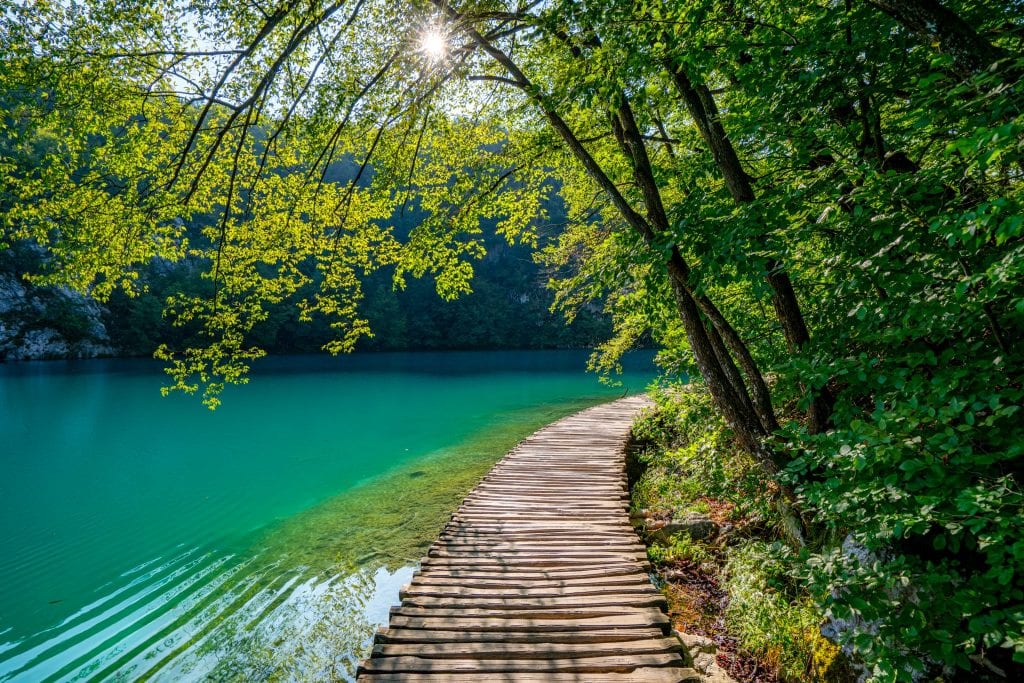 What to Pack for Plitvice or Krka National Park
Swim Goggles — If you're visiting Krka National Park, it's an extra bonus to be able to open your eyes when swimming in all of that beautiful water!
Towel — If you're visiting Krka and swimming, keep in mind that towels won't be available.
Either bring your own or prepare to be wet for awhile!
Dry Bag — Keep your belongings safe and don't risk your camera falling in a lake (or getting caught in a rainstorm) by bringing a dry bag along on your trip to Plitvice or Krka National Park.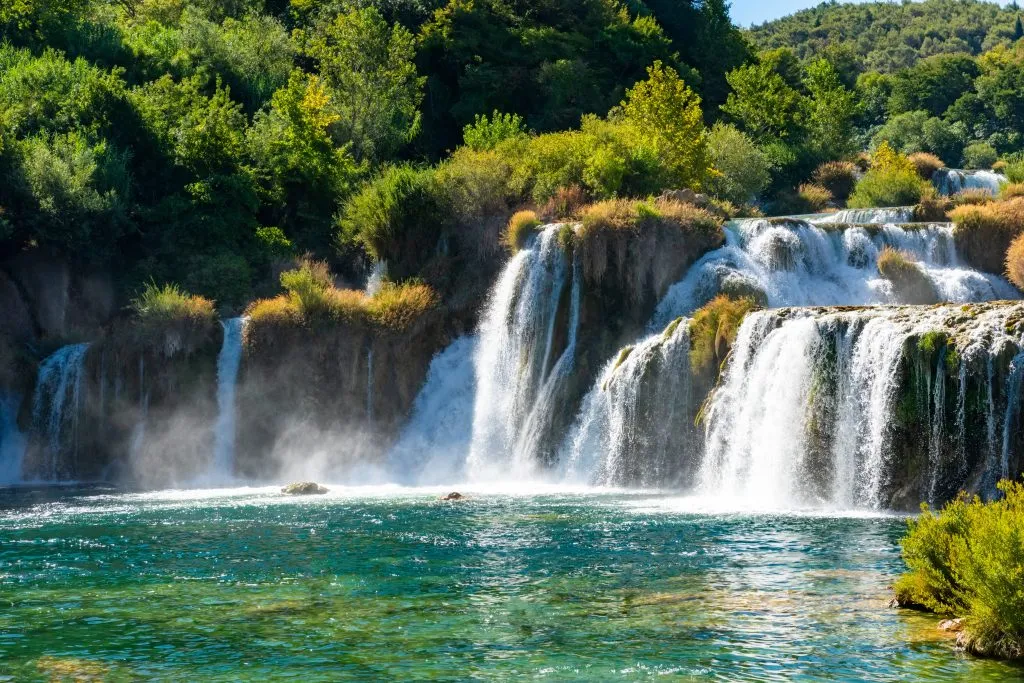 Small Bills and Coins — Because no visit to a Croatian National Park (especially in the summer) is complete without picking up at least one Ledo ice cream bar from one of the many carts found around the parks.
Ledo is Croatia's national ice cream brand and is among the best ice cream we have ever tasted!
Sunscreen — Because a sunburn is probably not the look you're going for in your photos from Croatia's waterfalls!
Reusable Water Bottle — Keep these beautiful parks safe and resist bringing more plastic into them!
A reusable water bottle is perfect for hiking with in either Krka or Plitvice National Park.
---