August 1, 2016
Krka vs. Plitvice: Which One Should You Visit?
Croatia
I recently learned the most exciting fact that I've heard in awhile: Croatia has eight national parks to explore. I can't wait to get to all of them in the next several years, but there is no doubt that two are more famous than the others in the eyes of international tourists Plitvice Lakes National Park and Krka National Park.
Plitvice is the most famous of the two, and holds a UNESCO World Heritage designation, but Krka is also immensely popular with tourists–there are day trips sold on every corner in Croatian tourism destinations to prove it.
Both Krka and Plitvice feature gorgeous waterfalls, amazing photo opportunities, and some incredible views of nature.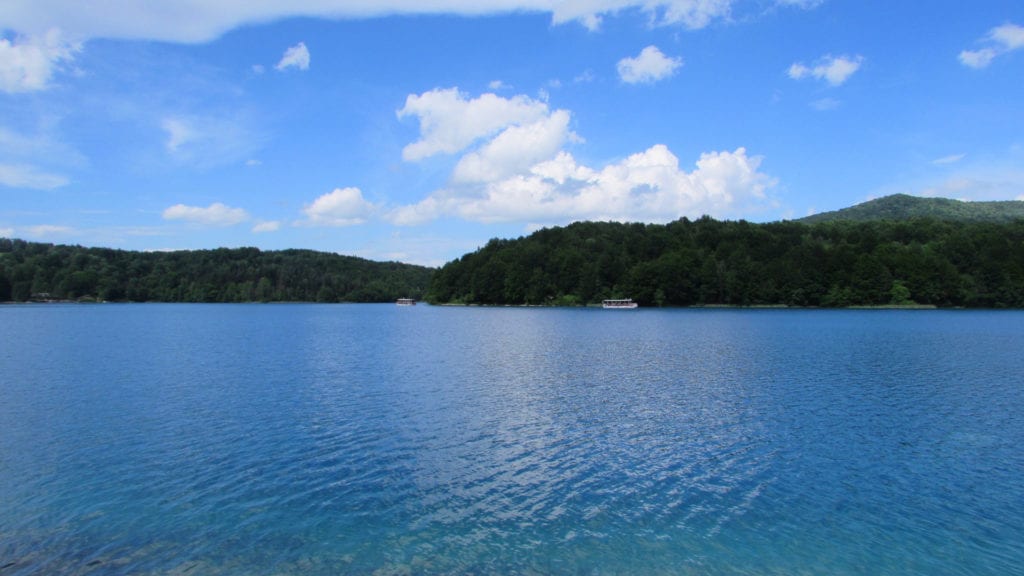 I'll be honest: Jeremy and I both prefer Plitvice to Krka, and while we 100% plan to return there one day (with a stronger camera
–sadly our photos of the Plitvice lakes are pre-DSLR and manual shooting), we're not so sure that we'll visit Krka again. That being said, Krka is beautiful, and each park has its benefits.
If you need to narrow it down between Krka vs. Plitvice, here are some pointers to help with that decision.
Choose Krka If:
… You're looking for a day trip.
While day trips to Plitvice are sold in Zadar, Split, and other areas on the upper half of Croatia's coast, it is very far inland–about 3.5 hours from Split according to our guide. Krka is much closer to the coast, and therefore more accessible for day trips.
Krka is also a smaller park, so you won't feel as though you're missing much by staying for a day–with the Plitvice Lakes, a day (or really a half day by the time you drive there and back) is barely time for a taste of what it has to offer.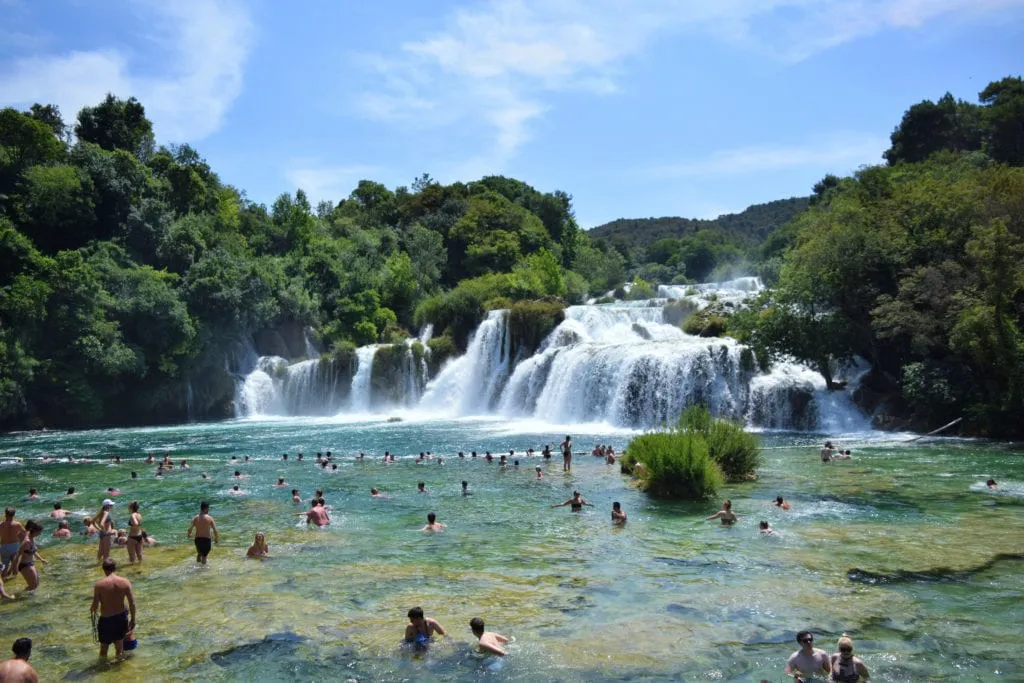 … You want to swim.
Krka allows you to swim in front of its largest waterfall, which is part of the reason for its popularity. In Plitvice, you cannot swim anywhere in the National Park.
… You're looking for something beyond natural sites.
Krka is home to the world's second oldest hydro-electric powerplant (second to Niagara Falls), which you can learn about while there. Krka also has a small "village", complete with a working blacksmith and loom, demonstrating how the communities that were settled on the river lived before the Industrial Revolution.
The mill and washing machine are both working and powered by the water of the river–they are quite impressive!
Shop affordable day trips to Krka National Park here!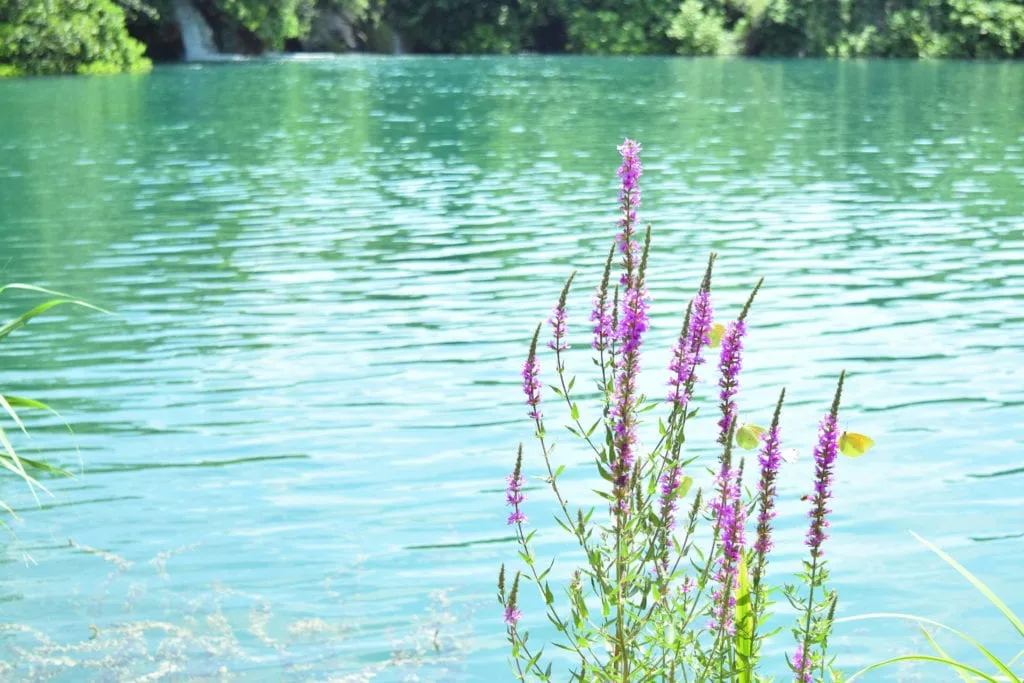 Choose Plitvice If:
… You're looking for a weekend trip.
Jeremy and I spend two full days in Plitvice Lakes National Park, plus one half day on the day that we arrived, and we never grew bored of it.
While plenty of people take day trips to Plitvice, I strongly believe that this is a park better enjoyed with more time to take it in.
Don't visit Plitvice or Krka without travel insurance! We use and recommend World Nomads due to their affordability, ease of purchasing, and the clarity of their contract!
… You are looking for the most photo opportunities.
While Plitvice can get crowded, it's also enormous–especially around the Upper Lakes, you can find isolated places to take photos (getting an early start or sticking around until after the tour groups leave can help with this, as well).
There are far more options as far as places to photograph here, and they are all worthy of the honor.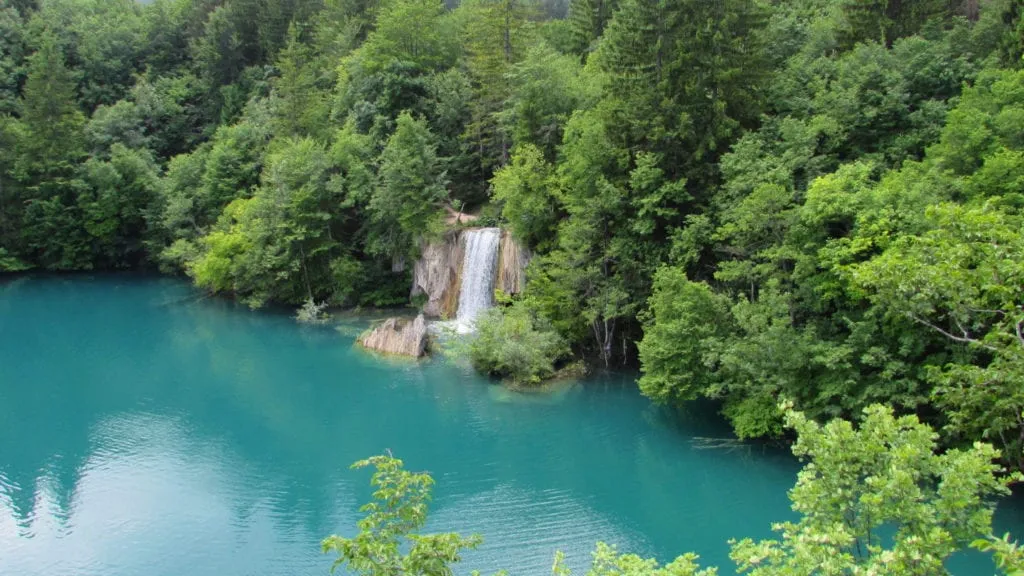 …. You want to explore a lot of area.
During our 2.5 days in Plitvice, Jeremy and I spent about 14 hours hiking around the lakes, and traveled the main path along all 16 interconnected lakes (we took a couple of detours, as well).
We never ran out of things to see or do–in fact, when we go back, we want to try our hand at some trails that lead away from the lakes.
Krka has only one trail that is directly near the waterfalls–we walked it (very slowly) in 45 minutes, and the views were nothing compared to those we found wandering around the Plitvice lakes.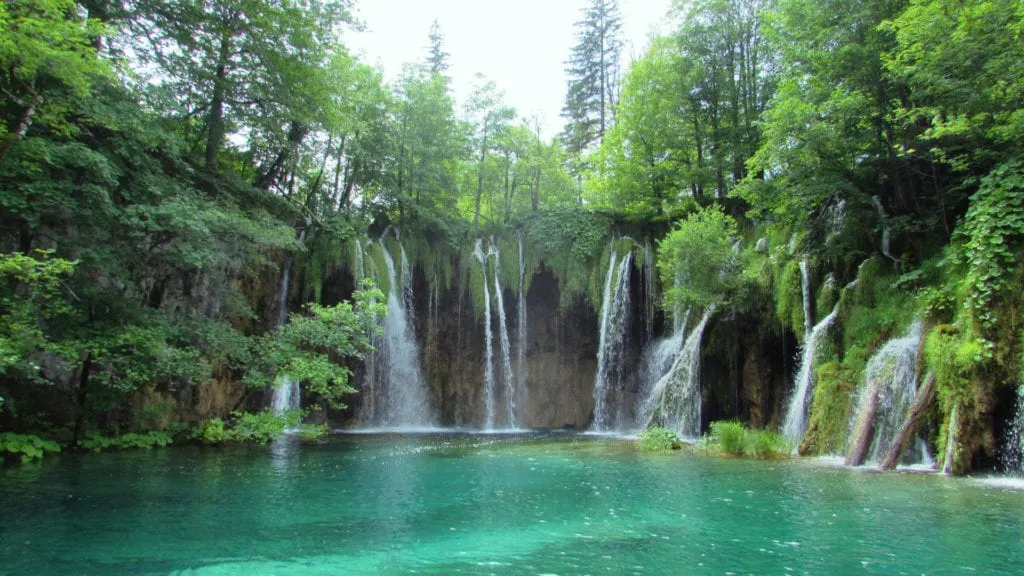 Krka or Plitvice: The Final Decision
So, which one should you visit? Both! Really, if you have the time while in Croatia, don't bother choosing between Krka vs. Plitvice–seeing both parks would not be a waste of your time. If you have to choose, though, keep in mind what you're looking for, and try to avoid fretting about what you're missing–both parks are unforgettable destinations.
Some links in this post about choosing between Krka and Plitvice are affiliate links. If you click through one of these links, we may earn a small commission at no extra cost to you. We are committed to only ever recommending products and services that we personally use and like.