As full-time travelers for more than 3.5 years, we have experienced more than our share of long flights–and as a result, we've developed an extensive list of long haul flight essentials and long flight tips in order to keep our travel days running as smoothly as possible.
In the very first version of this post that I wrote shortly after beginning our full-time travels, here's how I summarized the behind-the-scenes of the one-way ticket journey that started it all for us:
"Thirty. Eight. Hours. From leaving the house at 4:30 AM to arriving at an Airbnb flat almost 2 days later, that's the approximate amount of time that Jeremy and I spent traveling from San Antonio to Madrid.
I'm not going to sugar coat it: it was brutal. In a few years, I'm sure we'll decide that a couple of 6 hour layovers and an additional 2 hour layover, 4 planes, and a day and a half worth of travel time are in no way worth saving hundreds of dollars on airfare. But right now, we're young, crazy, and (sort of) frugal. So! The nightmarish layover battle began."
Some links in this post may be affiliate links. If you make a purchase through one of these links, we may earn a small commission at no extra cost to you. Please see our

disclosure policy

for more detail.
My prediction was right: these days, we've been on enough uncomfortable, excessively long journeys that we try to limit them wherever possible, but long flights are still a fact of life for us.
Here's what we've learned along the way–and what you need to know about long haul flights, from how to choose your travel essentials for the plane to what to wear.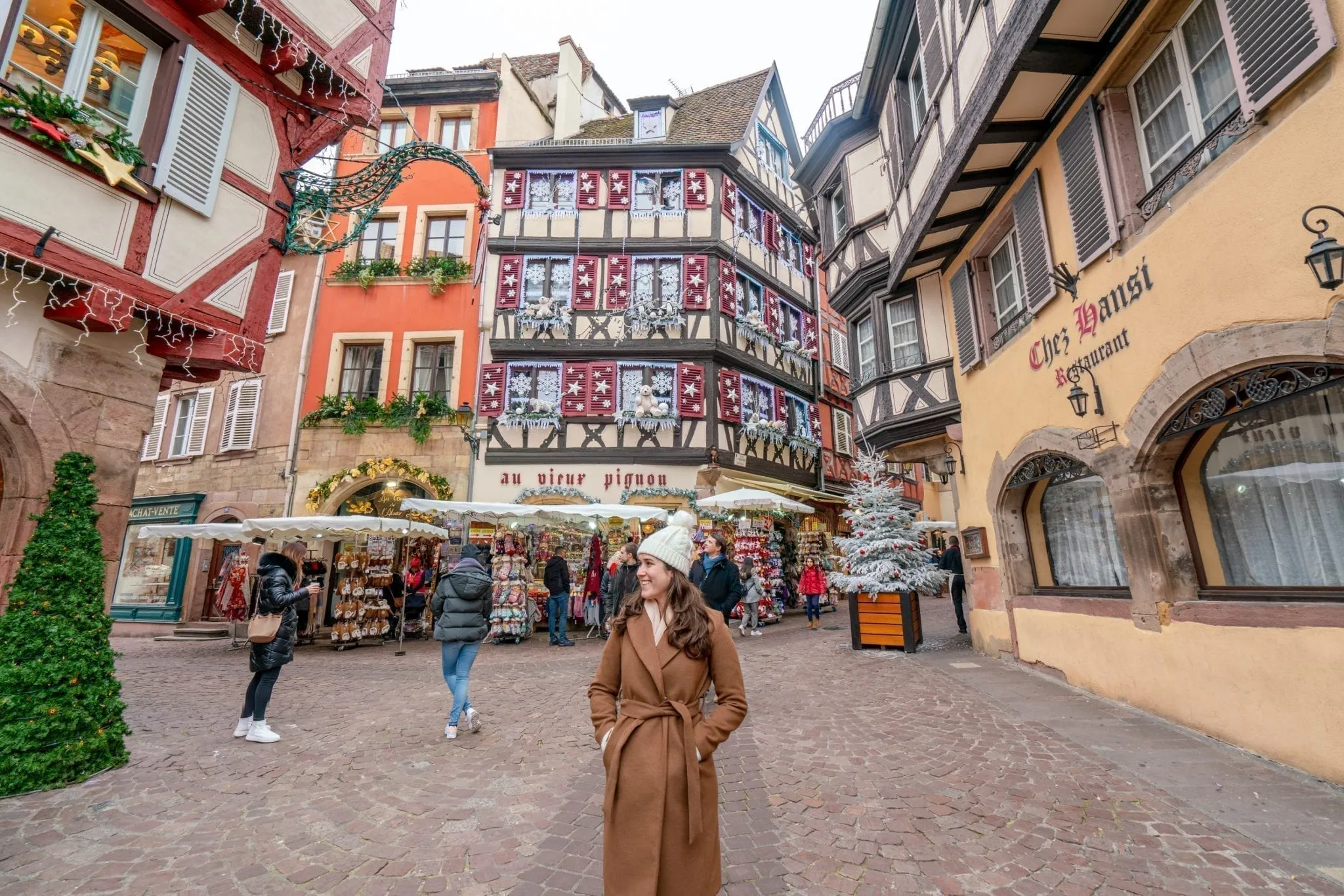 What to Pack Your Long Haul Flight Essentials In
We don't get too fancy with our personal item bags, and unless you're a very heavy packer and need to fit lots of weight into a small space, we don't think you need to, either.
We use this Pacsafe backpack as a personal bag and throw the bulk of our travel essentials for the plane in there, while a few others float around in my small purse. 
If you're in the market for a new bag, we highly recommend our backpack, but any school-sized backpack or messenger bag that comfortably fits under an airplane seat will do–we used a Northface Jester backpack for years and loved that one as well.
Long Haul Flight Essentials: What to Bring Onboard
Eye Mask
I'm a recent convert to using eye masks, but they make such a difference and have skyrocketed up the list to be one of my most important long haul flight essentials.
It's amazing how much easier it is to sleep on planes with the light of the world shut out–and as a bonus, they often come in handy once you land, too, as a frustrating number of hotels have some sort of bright and/or blinking light visible in the room at night.
This eye mask is an excellent option, but eye masks are a bit of a personal preference thing–you may want to try this popular one as well.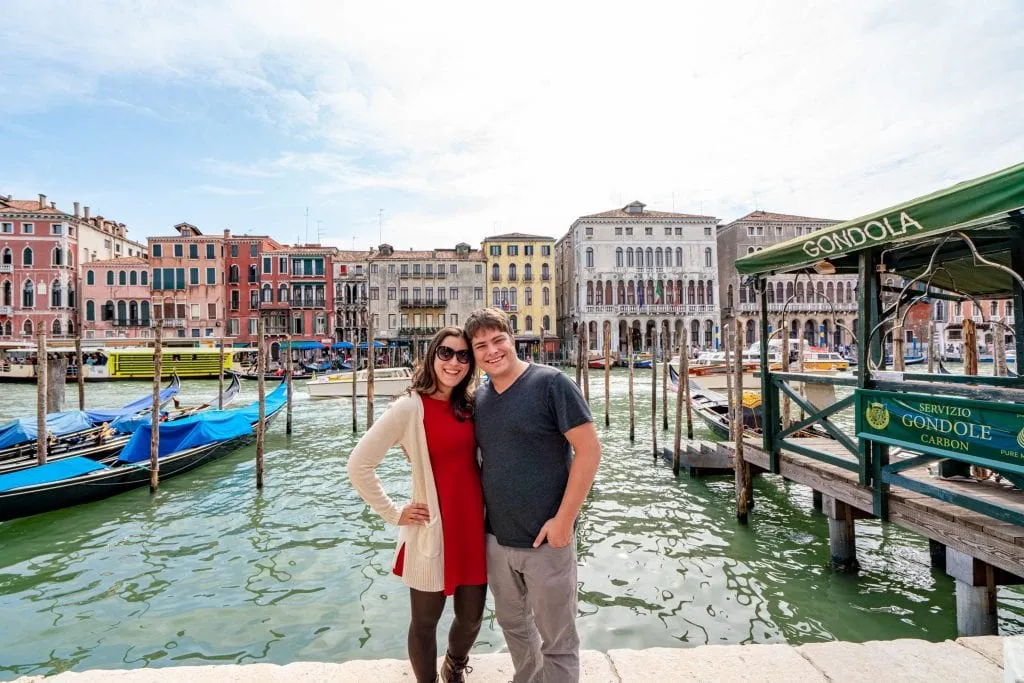 Cozy Socks
Wearing your shoes for the entirety of a long plane ride can be incredibly uncomfortable, but touching the plane floor with your bare feet is also just… ew, no.
The solution? Cozy, comfortable socks that can be easily washed after wrapping up your long travel day.
If you'd prefer, you may want to swap typical cozy socks for compression socks for an extra layer of comfort and protection.
Just please don't be one of those people that don't put their shoes back on to go to the bathroom–I can think of few things less sanitary than an airplane bathroom floor.
Comfortable Jacket / Pullover
Jacket, pillow, blanket–a basic, cozy jacket or pullover can serve many purposes on a plane.
My Northface fleece pullover has come with me on countless flights and definitely counts as one of my long haul flight essentials.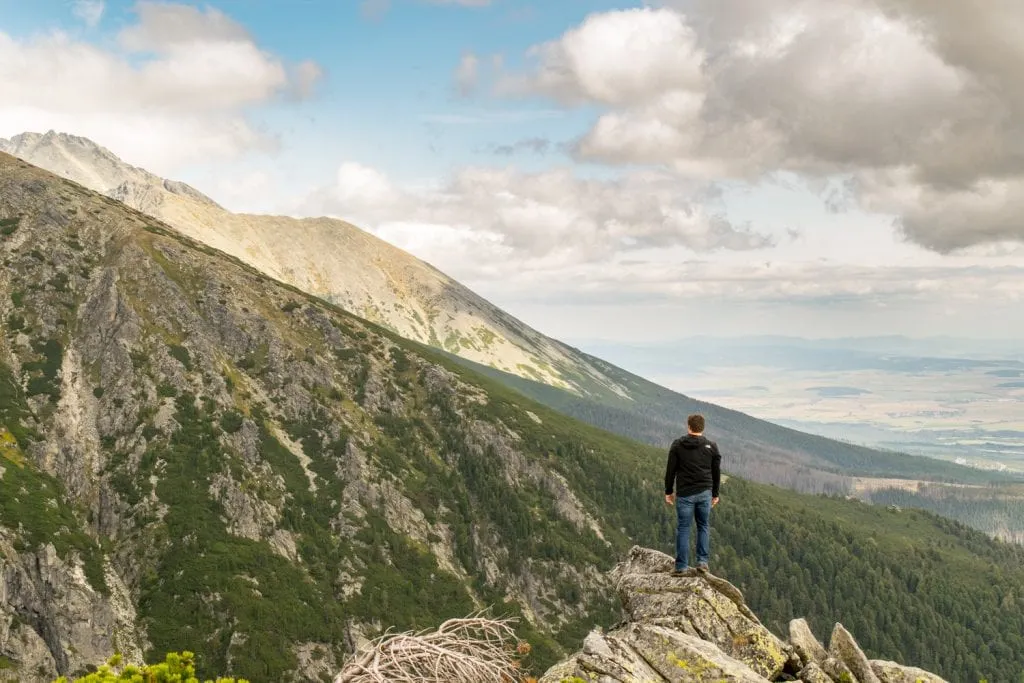 Moisturizer + Hand Lotion
Nothing dries out my skin quite as fast as the dry, recycled air of an airplane–and a few hours into a long haul flight, I'm always so grateful to be able to slather some extra moisturizer on my skin.
This moisturizer and this hand lotion come in tiny, airport-approved containers.
Vaseline / Lip Balm
Your face and hands aren't the only things to get dried out on long haul flights: throw a small container of Vaseline (I've carried this size for years) or lip balm into your bag of in flight essentials to ensure you don't land in your destination with chapped lips.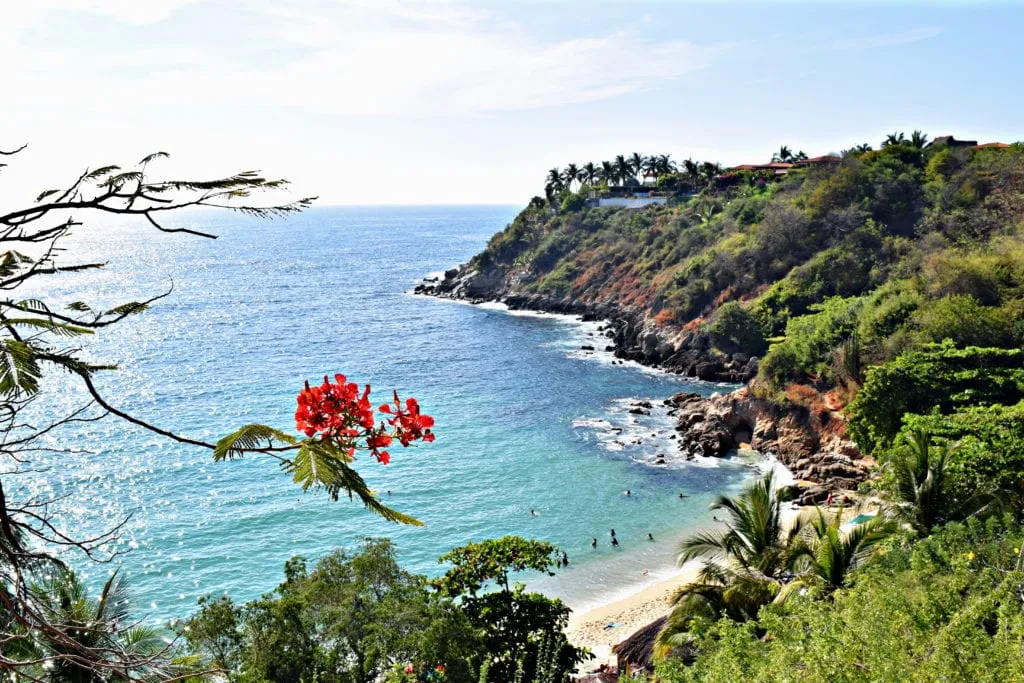 Hand Sanitizer
Here's the deal: airports and airplanes are kind of disgusting.
Add in the close proximity to hundreds of people, sleep deprivation, completely stressing out your body by changing time zones, and hours and hours of breathing recycled air, and it's way too easy to end up sick after a long flight.
We consider hand sanitizer one of our most important long haul flight essentials–and it comes in handy once you reach your destination(s), too.
Mouthwash
I promise, brushing your teeth in an airplane bathroom is just… not worth it. On a layover, maybe. 
But before you land, well. Nothing smells quite like travel breath after a solid 12+ hours in transit, some of that including sleep. 
It is not a good smell, and your travel companion(s) will thank you for adding a small bottle of mouthwash to your list of travel essentials for the plane.
Reusable Water Bottle
Keep it empty until after security, of course, lest it end up in a pile of trash as you go through the line.
Having your own water is absolutely a long haul flight essential, though: even if you're flying with an airline that provides complimentary drinks and the attendants are liberal with the refills, those tiny plastic cups of water are not nearly enough to keep you going, and nothing says dehydration like hours out of your normal routine at 30,000 feet.
We're partial to Nalgenes for travel, as they're durable and easy to clean, but some light packers prefer to bring a collapsible water bottle instead.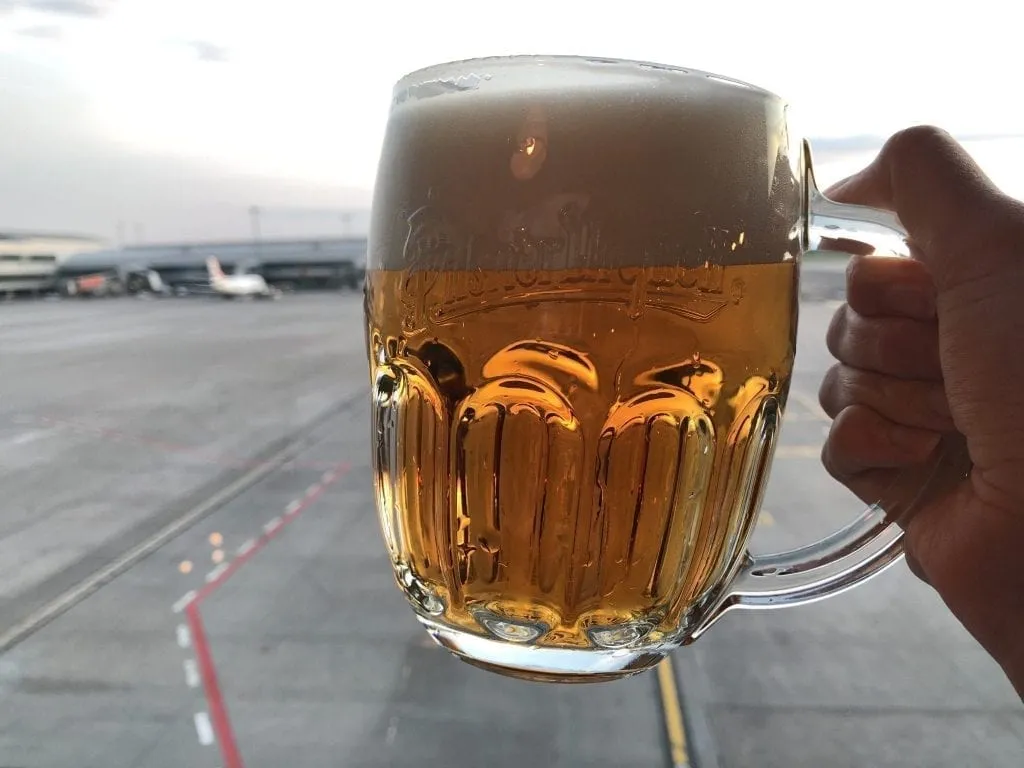 Hair Ties
If you have long hair, extra hair ties are an absolute must as far as in flight essentials go.
They're inexpensive, take up basically no space, and there are few things more aggravating than your one and only hair tie rolling away in the first couple hours of a 10-hour long flight (ask me how I know).
Entertainment
While wifi is increasingly available on flights now, it's generally both slow and expensive–and even as a full-time travel blogger, I basically never work online during flights for those reasons.
Offline entertainment is the way to go: in-flight movies are a decent option, but usually not enough to keep you entertained for 8+ hours. 
This is an excellent time to break out a Kindle, bring a book of puzzles (I personally love Sudoku), or play offline phone games.
If you've never tried out Kindle Unlimited or Audible, this may be the perfect time to start a trial!


Chewing Gum
Jeremy swears by chewing gum to help relieve pressure in his ears and counts it among his personal travel essentials for the plane, but it also serves a second purpose: mildly improving your breath for the benefit of those locked in a very small space with you.
A Pen
On a long haul flight abroad, odds are that you'll be handed a landing card to fill out with essential details like why you're visiting the country, where you're staying, and personal information.
It's much easier to handle this on the plane with your own pen that having to wait until you deplane or try to borrow someone else's–plus, if you're anything like me, you may want to doodle or write notes during your long flight anyway.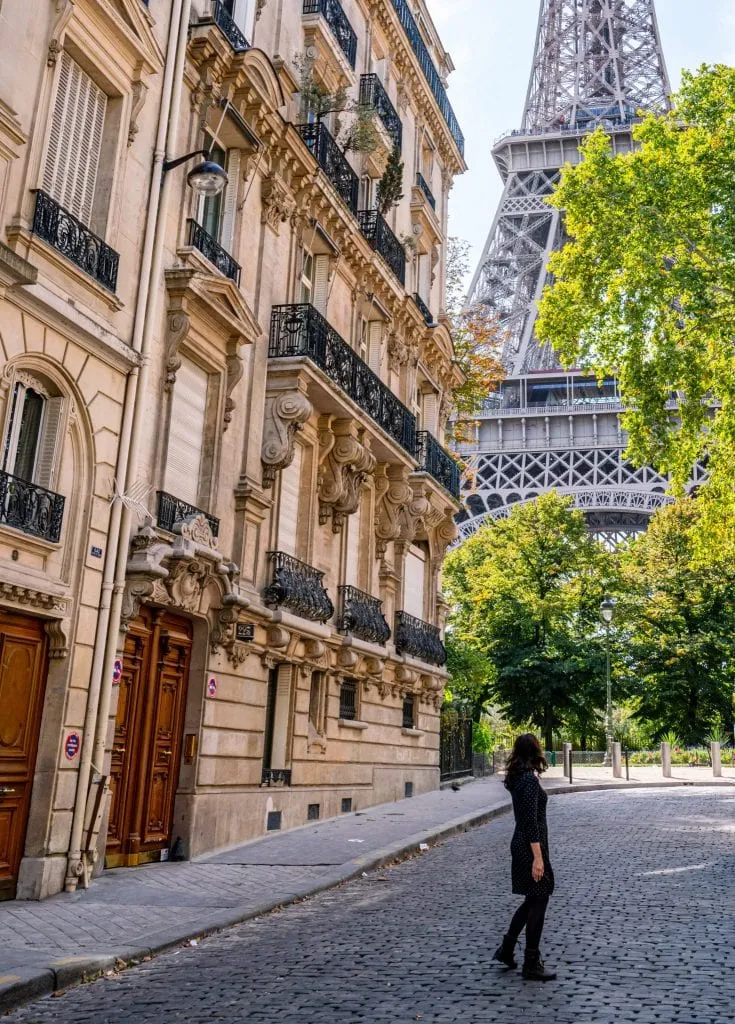 Travel Insurance
We don't ever suggest traveling without travel insurance–anything can happen on the road, and traveling abroad is definitely a case of better safe than sorry. 
If your flight gets dramatically delayed, your luggage is delayed (happen to us twice) or, worst-case scenario, lost, you'll be so glad you have travel insurance to save the day.
Check travel insurance policy inclusions and prices for your trip here.
External Battery Charger
While more and more planes (and airports) have USB ports to charge your electronics these days, they're still far from a guarantee–and there's no telling what your long haul flight situation will be like until you board.
A much better plan than relying on luck is to follow one of our favorite long flight tips and simply bring your own (backup) portable USB charger.
They're relatively cheap, easy to pack, can charge multiple devices at once, and can be a lifesaver while you are on the road and need to turn on your phone that has the only copy of your boarding pass.
This one is an excellent option.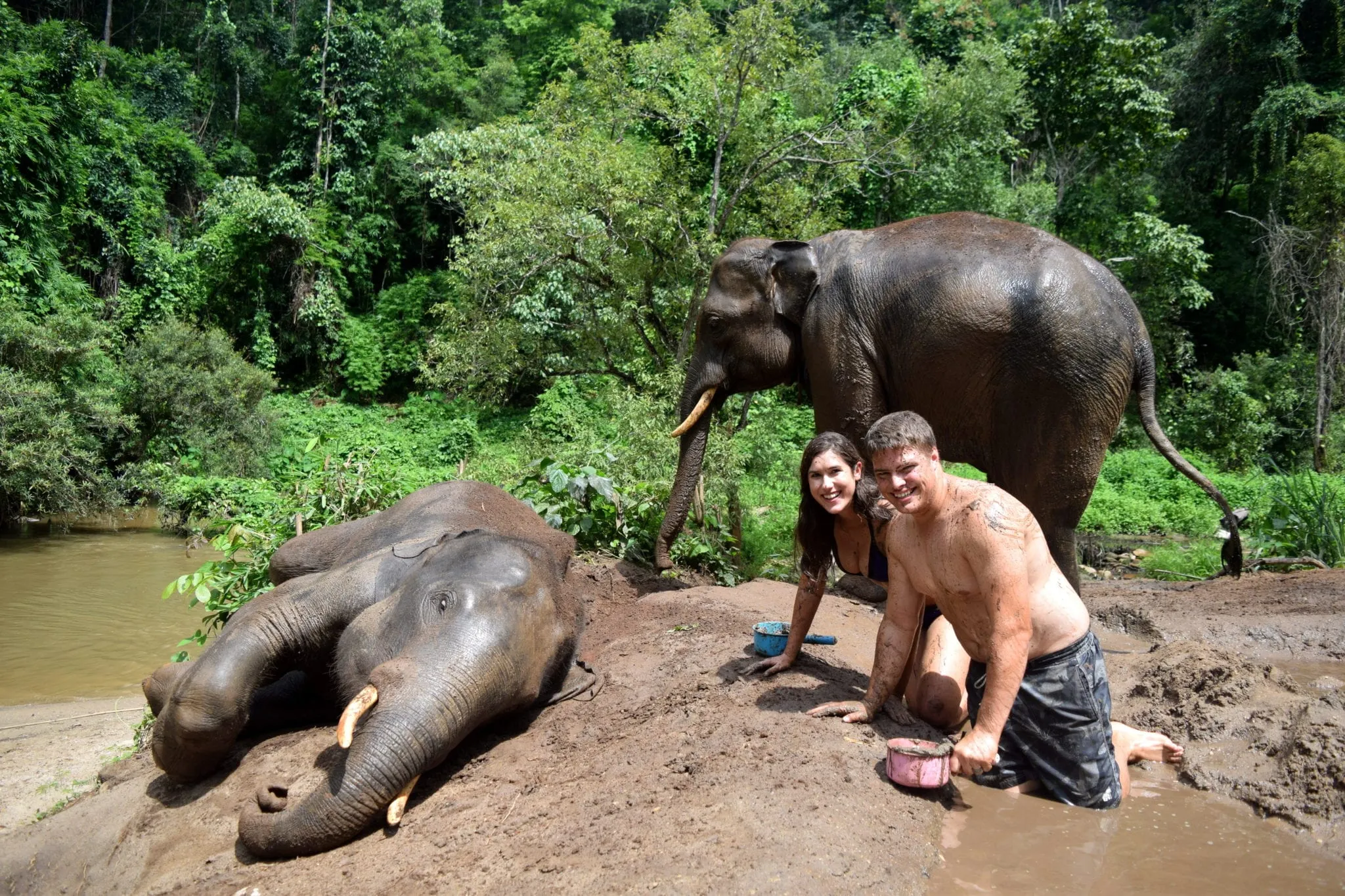 Snacks
Take it from the woman who once, in complete desperation, paid something like 11 Euro for the world's worst microwaved pizza on a transatlantic flight: put decent snacks on your long haul flight essentials list and be sure you bring enough.
This is especially important for budget fliers, because on those flights? Even crossing an ocean doesn't entitle you to a meal as part of your ticket.
Headphones
There's something incredibly peaceful about slipping on a pair of comfortable headphones and disappearing into your own world while on a long plane ride. Flights are inevitably quite loud, and when you can put that behind you, the entire journey becomes much more peaceful.
Jeremy has used these headphones for years and swears by them–they've held up amazingly well considering how much travel we've put them through.
If you'd prefer something truly noise-canceling, these are a great option.
Want something light and easy to pack instead? These will be much more comfortable for watching in flight movies than the uncomfortable pairs that the airlines tend to pass out.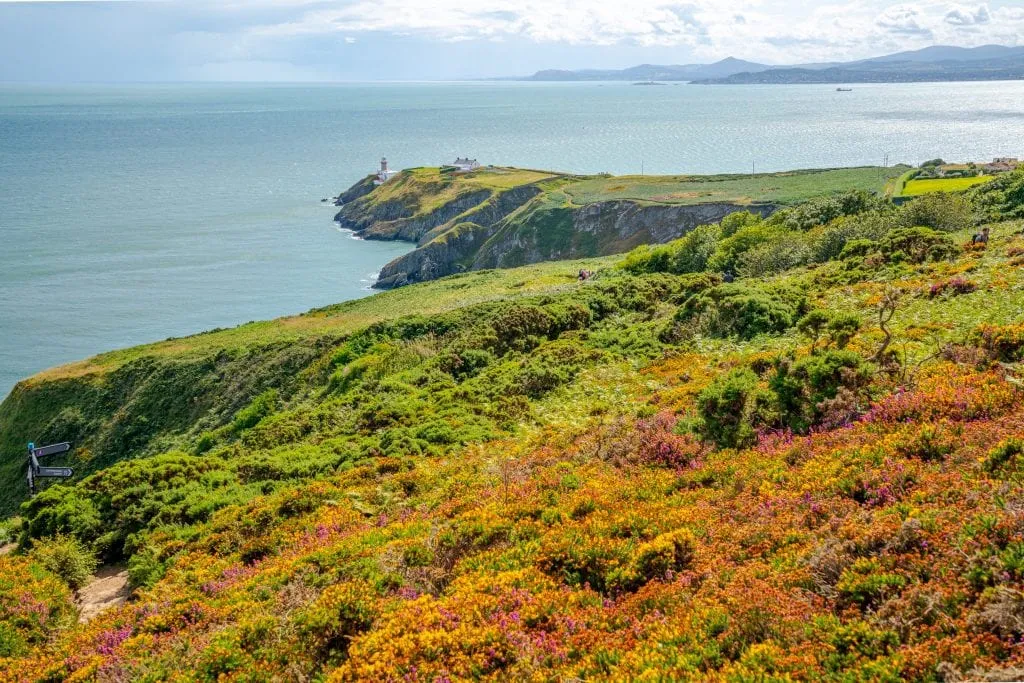 Basic Medication
Don't find yourself stuck in the air with a raging headache and no way to alleviate it!
I always throw some basic pain medication like ibuprofen or acetaminophen into my long haul flight essentials bag.
Keep in mind that as far as long flight tips go, technically speaking you're not allowed to carry medication through security not in its original packaging. 
In my experience, it's essentially never a problem, but be aware that there is always the risk the meds will have to be thrown out if they're not in their original containers (so maybe don't take important prescription meds out of their bottles).
Long Flight Tips + Tricks
Sleep if you can.
Without a doubt, the most comfortable way to deal with a long haul flight is simply to sleep through it.
Wrap yourself in your jacket, put on your eye mask, maybe take melatonin if that's your style, and do everything you can to rest.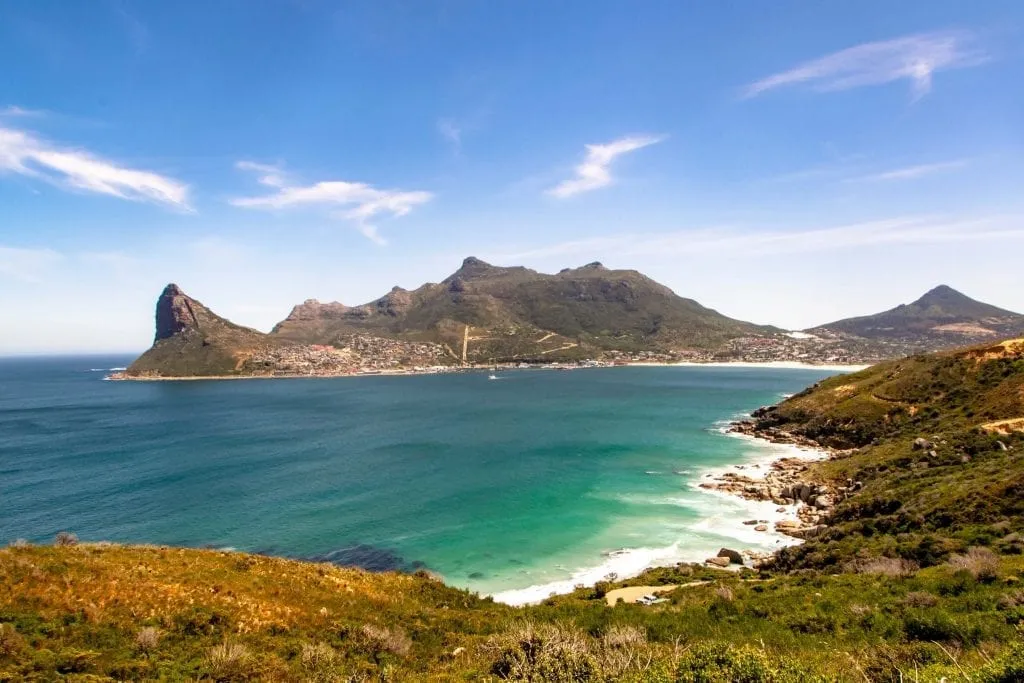 Skip the makeup.
This is a personal preference, of course, but long haul flights are the absolute perfect time to forego makeup.
It'll dry out your skin and make it hard to moisturize, possibly make you break out, and by the halfway point in your flight, it'll be a mess anyway. 
Looking like you're a half-delirious zombie after finishing a long haul flight is practically inevitable, so make the whole process easier on yourself by rolling with it from the beginning.
Stick with comfortable clothes on long flights.
Think leggings or your most comfortable pants, shoes that are well-broken in, and loose, comfortable tops.
What might be perfectly comfortable to wear on a normal day can become insanely aggravating by the end of a long flight where you could easily be in the same clothes for 20-40 hours at a time, so stick with your most tried-and-true basics.
Ideally, go for breathable fabrics that are easy to layer, so you can add and subtract warmth as necessary.
These days, I've been wearing these leggings and a comfortable shirt like this on long flights.
Don't get dehydrated.
It's so, so easy to end up dehydrated on planes: no matter how generous the flight attendants are with refilling the tiny plastic cups offered onboard, it's not enough to stay hydrated on a long haul flight… and that's assuming you're choosing to drink water from those cups to begin with.
We mentioned bringing a reusable water bottle above, but seriously: if you make sure it's full before you board your plane and make a point to drink it all while onboard, your body will thank you.
Stretch as often as you can.
Sitting for hours on end in a cramped airplane seat is terrible for your body, so make use of extra bathroom breaks and stretch as often as you can.
I'm absolutely militant about this long flight tip, especially after reading one too many horror stories about pulmonary embolisms, and it definitely helps with flight soreness and fatigue.
Take long walks during your layovers.
Once you deplane and walk, bleary-eyed and exhausted, into an unfamiliar airport for a (potentially long) layover, the temptation to book it right to a lounge or to a meal can be intense–and while those are both excellent ideas for how to spend a long layover, your body will thank you for taking a long walk and letting your body stretch out first.
Have a plan for when you land.
Metro, bus, taxi, rental car?
Know exactly how you'll be getting from the airport to the hotel before you arrive, and your long travel day will be much easier for it.
The sad fact is that when you're exhausted, jetlagged, and coming off of an exhausting day of long haul flights, that's exactly when you're most vulnerable to things like taxi scams, especially if you're in a new destination.
Consider one of your long haul flight essentials to simply be a plan: if you know what to expect upon landing and exactly what fair prices for different services are, your travel day will be much less stressful–and after all, the whole point of voluntarily suffering through long haul flights is to reach the other end and have the stress-free trip of a lifetime.