July 26, 2017
Before Departure: Your Guide to Preparing for International Travel
Travel Planning
Updated April 2017 after 11 months of full time travel.
Things are getting busy in the Storm household: we are now mere days away from our RTW trip! Excited doesn't even begin to cover it, but along with the excitement has come an enormous to-do list. For months, we have been adding tasks, deleting tasks, and checking things off only to add two more items.
Many of these things were specific to us, but several of them were more general. I've added the most important ones up here–be sure to add these to your next pre-travel to-do list.
Need to book a trip first? Head over to our step-by-step travel resources page to get started on the trip of your dreams!
Preparing for International Travel for Everyone:
1. Calculate your budget and plan with your eyes open.
2. Pick your itinerary. (For long term travelers: be vague.)
3. Check your country's travel guides, restrictions and warnings for your locations–don't be overly scared, but be aware.
4. Check your passport's expiration date: if it's within a year of when you are returning, check and see if your locations have any restrictions.
5. Research visa requirements for your destinations: acquire if needed.
6. Obtain an international driver's permit if needed.
7. Research what vaccinations, if any, are needed and obtain them.
8. Purchase tickets to your first destination and make it official.
9. Decide on luggage
(Backpack? Traditional suitcase? Large enough to check, or carry on only?) and buy if needed. Hint: if you're buying a backpack and planning to purchase online, be sure to try it on in-person first to make sure that it fits and is comfortable.

10. Determine if you want to buy travel insurance and purchase if desired. For short term travelers: check with your health insurance, home insurance, and/or renter's insurance policies and see what coverage you already have, if any. We use World Nomads for our long term travels and have always been very happy with them.
11. Learn, at minimum, a handful of phrases in the primary language of where you will be going: even if you don't "need" it, it's common courtesy and part of the adventure!
12. If you don't normally use debit cards or ATMs, make sure your PIN is up to date and card accessible.
13. Make your packing list, and about 1 week before your trip, start gathering things together.
When making your packing list, don't forget these 12 must have items!
14. Obtain any needed adapters or converters
for your electronics.
15. Stop your mail. (Or, for long term travelers, update your address to that of a generous family member or friend.)
16. Decide on a communication plan with your loved ones back home–Skype? Whatsapp? Buying an international plan?–and let people know.
17. Book lodging at your first destination (even the most spontaneous and go-with-the-flow travelers should, at minimum, book their first night's stay in my opinion).
18. Plan how you will get from the airport/train station to your first night's lodging.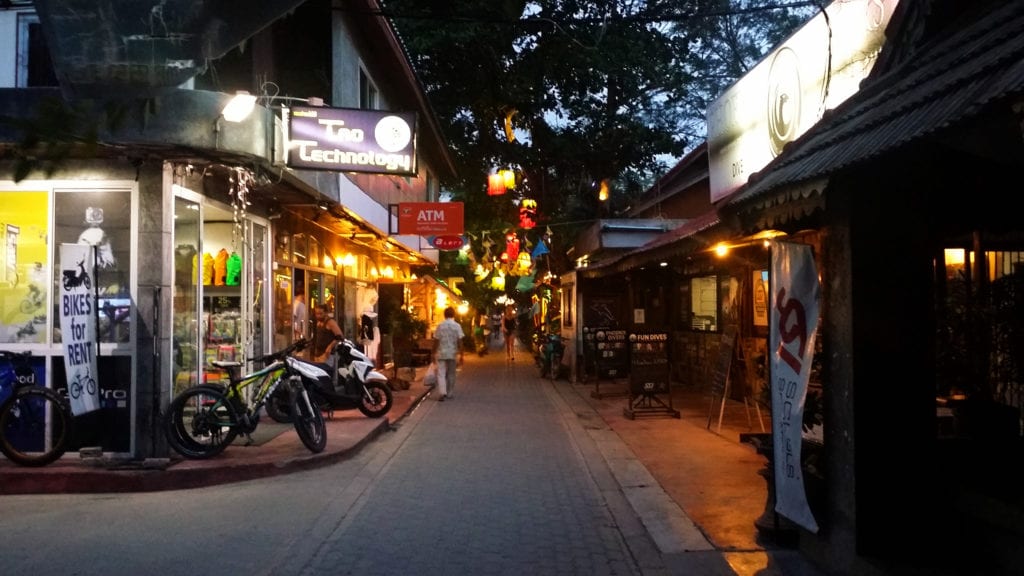 19. Alert your credit card companies, bank, and any other financial institution you will be potentially accessing money from of your travel plans.
20. Make copies of important documents (ID page of passport, front and back of driver's license and credit/debit cards, etc.) and give a copy to someone you trust. Keep a secure electronic copy that you can access. We also like to travel with a printed copy of our passport ID page in our luggage.
21. Make sure that your camera's memory cards
are wiped clean and ready to use (bring more than one if you can).
22. For short term travelers: create a full copy of your itinerary, email it to yourself, and also send it to a trusted loved one. For long term travelers: provide what detail you can.
23. Pack your luggage and weigh it: compare this to the weight restrictions on any transportation you plan to take.
Preparing for International Travel for long term travelers:
1. Find the safest place to keep any vehicle you plan to still own during your travels (Family member or friend's home? Storage facility?), and make arrangements for it. Let your insurance company know and place the vehicle into a "storage policy" for the duration of your trip if possible.
2. Finalize your living situation: finish your lease, or sell or rent your home.
3. Sell or give away anything you don't need on your trip or when you get back: this is the perfect opportunity to clear out the clutter.
4. Make storage arrangements for your remaining belongings.
5. Obtain a leave of absence from your job or resign.
6. Speak to your doctor and/or health insurance company and find out what steps are necessary to obtain the needed amount of any prescription medications you take.
7. Cancel your cell phone service.
8. Cancel any subscriptions that you won't be using.
9. See the doctor: dentist, optometrist, annual well-woman, any specialists you see regularly.
10. Give your tastebuds a farewell tour. As good as the food will (hopefully) be where you're going, it may be awhile until you can cook your favorites just like you do in your own kitchen, or eat out at your favorite places. I've personally been in mourning for TexMex and have eaten little else this week, other than my homemade chocolate chip cookies.
Need more reasources? Check our more information on how to plan a trip!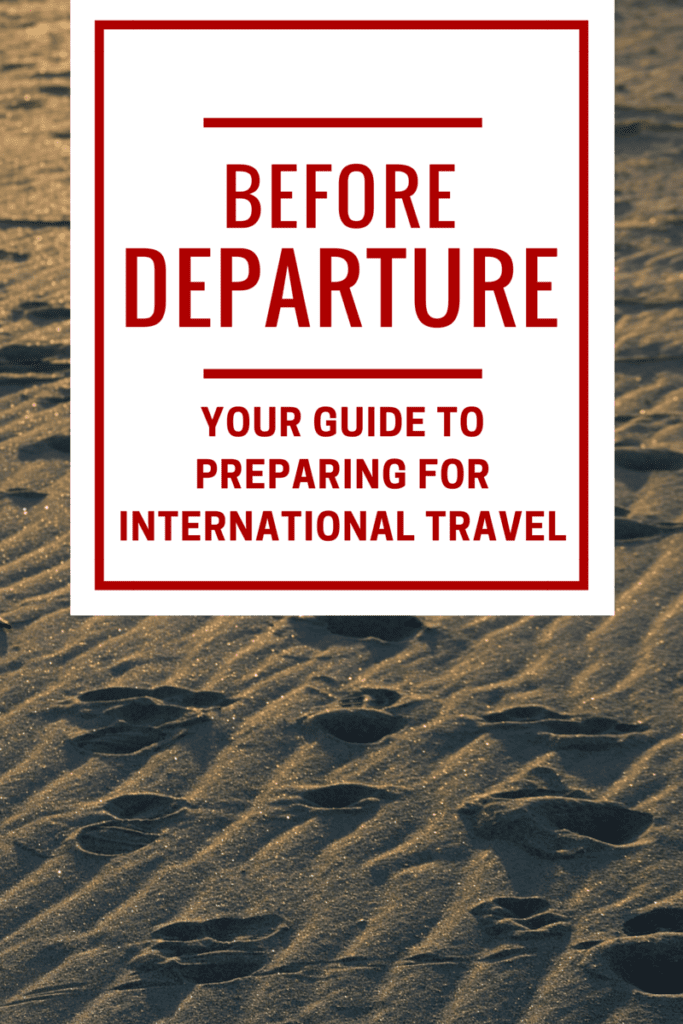 Some links in this post are affiliate links. If you click through one of these links, we may earn a small commission at no extra cost to you. We are committed to only ever recommending products and services that we personally use and like.