With 70+ Airbnb stays on four continents under our belts, we've had our fair share of Airbnb hosts–from the fabulous to the mediocre to everything in between–and have definitely developed our own preferences and tips for Airbnb hosts.
If you're looking to up your Airbnb income and impress your guests, here's how to do it.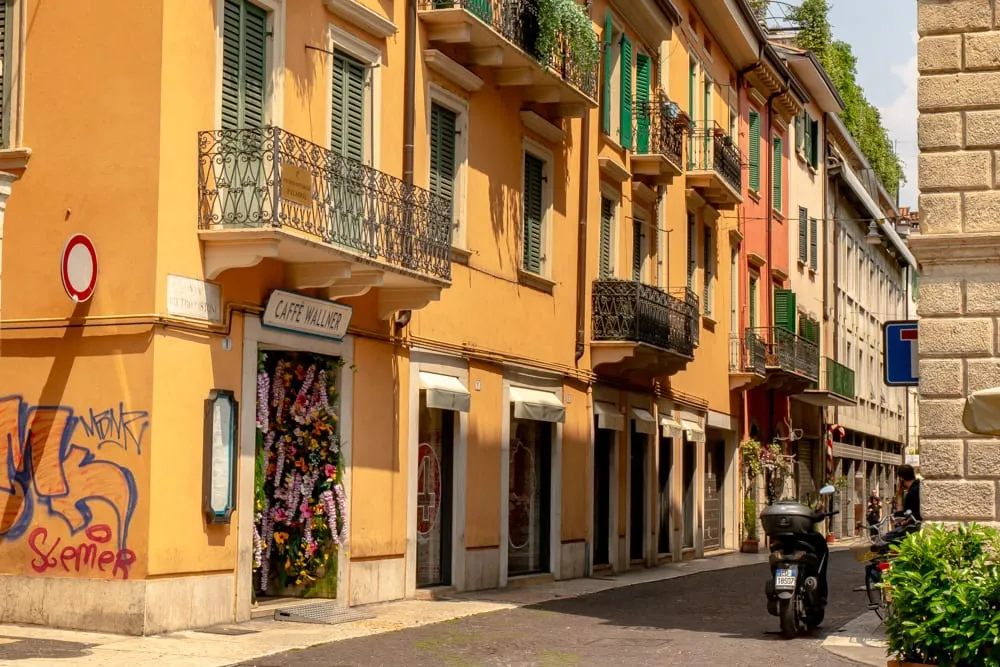 Some links in this post may be affiliate links. If you make a purchase through one of these links, we may earn a small commission at no extra cost to you. Please see our

disclosure policy

for more detail.
In the Background: Practical Tips for Airbnb Hosts
First things first: comply with local laws.
Before publishing a listing on Airbnb, make sure to check your local laws, your HOA/landlord if applicable, and your homeowner's or renter's insurance to see if you are allowed to be an Airbnb host–and what restrictions there might be on your behavior.
This is easily the most important tip we can offer Airbnb hosts: if you're not complying with local laws, it's going to be harder to turn a profit on your property, and it's likely going to attract a lower caliber of guest than a property that is fully onboard with local regulations would.
It could also potentially mean that you're left high and dry by your insurance in the event of serious damage to your property.
A lot has changed with how Airbnb is perceived over the last several years–cities like New Orleans, Barcelona, and New York have all tightened the clamps on Airbnb renting, citing issues with investors buying up property and then renting it out to unscrupulous guests, which has the double negative impact of causing tension in neighborhoods and driving up the prices for longterm renters.
These problems are very real and very complex–we certainly haven't stopped using Airbnb over it entirely, though we know some travelers who have–but it has definitely impacted our behavior.
We would never go to New Orleans, for example, and rent an entire home out when that is clearly not an accepted practice there–and I would question the ethics of someone who would.
Which, leads to our next tip for Airbnb hosts…
Be considerate of your neighbors.
Guests are important to running your Airbnb, but they come and go–your neighbors will stick around.
They'll be the ones dealing with excessive noise or mess, and they'll be the ones left to express their frustration to both you, any future guests, and even the authorities once problem guests have long checked out and moved on.
Be sure to make guests aware of any rules that can make your neighbors' lives easier (like quiet hours), and be scrupulous in which guests you accept in the first place.
Ultimately, Airbnb is about building a community–and that includes the one that sticks around over time.
Protect yourself as an Airbnb host.
Most guests are wonderful, just like most Airbnb hosts are wonderful–but there will always be bad eggs.
To protect yourself from any potential disputes over damage, one of our Airbnb host tips is to strongly consider checking guests out in person.
To further isolate any potential incidents and if you are particularly cautious, you may want to consider photographing the property between each stay.
Don't forget to write your guests a review!
Reviewing your guests serves two purposes: it allows you to provide honest feedback and support the Airbnb community… and it also reminds your guests to come back and review you!
As a new Airbnb host, reviews are your bread and butter–plenty of guests, especially those newer to Airbnb, are hesitant to book properties with few or no reviews.
While it is not a guarantee, reviewing your guests (especially if the review is a good one) is a great way to up the odds that you can tack on another review of your property.
Airbnb Host Tips for Improving the Guest Experience
It all starts with clear directions.
Of all our tips for Airbnb hosts, when it comes to dealing with guests, this might be the most important one: lots of stress and frustration can be mitigated by simply having a smooth start to an Airbnb stay, and if a stay gets off on the wrong foot, it's often hard to recover the trust of your guests.
When providing details of the listing–especially how to get there–err on the side of too much detail. Make your instructions–from how to arrive in your neighborhood to how to get through each gate or door–crystal clear.
Our favorite directions to an Airbnb property that we've ever received were a full page long!
For example, you may think that the instructions to "look for the key in the cabinet across from the door" are explicit–but when your guests just finished 30 hours of travel, there are four giant cabinets placed roughly across from the door, and they are stuffed to the brim… your guests are going to get a little frustrated (true story).
Don't skimp on the toilet paper.
This is a pet peeve of mine, and I understand that it's a hard line to walk. Airbnb hosts don't want to leave too much toilet paper, shampoo, etc, in a listing in case unscrupulous guests walk away with it (shame on those who do).
But, if you advertise that you are providing essentials–one roll of toilet paper or a half-empty travel-size shampoo bottle isn't going to cut it.
If you don't want the hassle of providing these things? No problem–don't advertise that you do.
Include plenty of photos of your listing.
One dark photo of a messy bed and one of a bathroom is not going to get you many bites, and as Airbnb grows more popular and more competitive, this Airbnb host tip is becoming more relevant by the day.
The best listings we have seen include 7-10 good photos, all of the property itself. The bedroom, the bathroom, and, if you have one, the kitchen (explicitly showing what appliances are available) should be shown.
Make sure that you include one photo of the exterior so your guests can recognize it when they arrive–and if you have a great view, don't be afraid to show that off.
Photos of activities or attractions in your city that aren't in any way connected to the property? Absolutely unnecessary.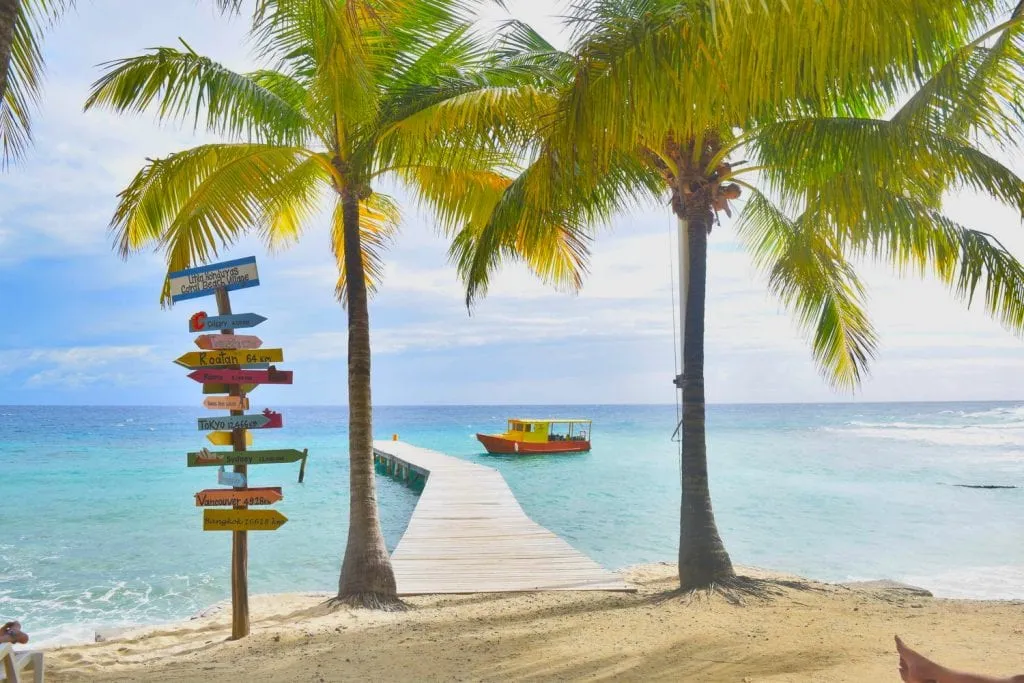 Guests may or may not have cell service–keep this in mind.
"Call me when you get here!" doesn't exactly work if your guests are from another country and haven't picked up a SIM card yet.
If you're going to check in your guests in person, one of our best Airbnb hosting tips is to do your best to find out when your guests will be arriving and be at the property waiting for them–this will remove a lot of stress on both sides.
Set clear expectations for anything out of the ordinary.
Does one of the burners on the stove not work? Does the washer require a specific four-step process to get the door safely open without breaking it and locking your clothes inside (another true story)?
Give your guests a step-by-step guide. They'll appreciate it, you'll both worry less, and the visit will go more smoothly.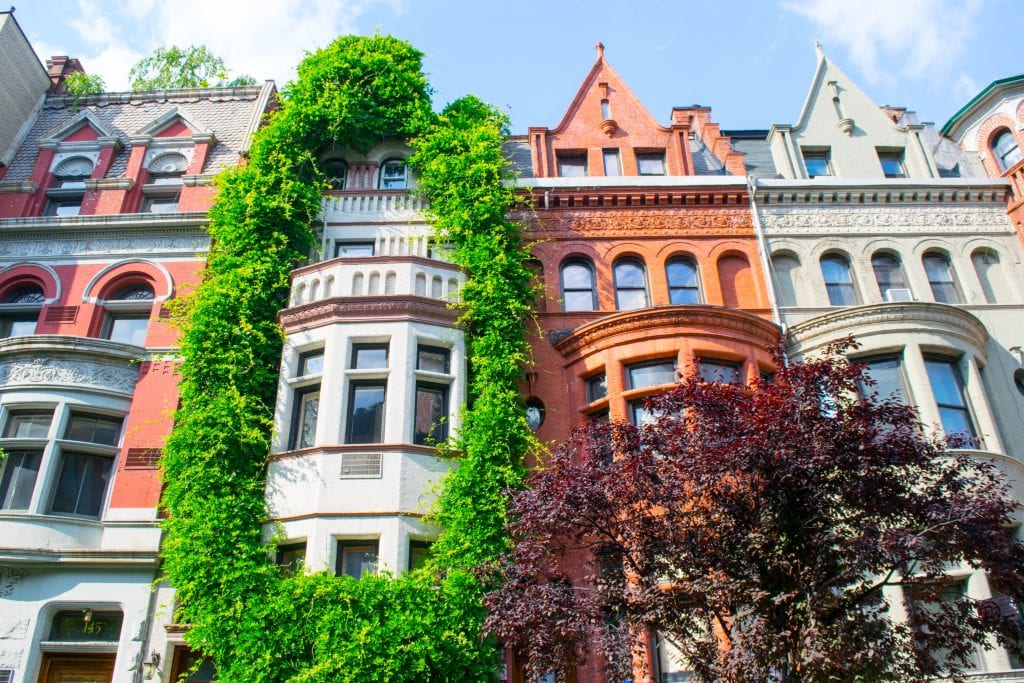 Provide local information.
Tourist maps? Restaurant recommendations from a local? Brochures for local activities?
Your guests will either love it or ignore it (most will love it). There is absolutely no downside to showing off your area–after all, you want them to come back!
One of our favorite things that we've seen in a property was a bulletin board in an Airbnb with the city's map on it. Our host had marked famous attractions and ideas of things to see, along with some of their favorite restaurants.
Stay in touch.
Everyone has different comfort levels with communication, but one of our suggested Airbnb host tips is sending one message about 24 hours after check-in, asking how things are going, and one message about 24 hours before check out, to set up a schedule for leaving.
This allows the guests an opportunity to address any concerns with the property toward the beginning of the stay (some people are shyer than others and may hesitate to reach out on their own), and also takes the pressure off of the guests to set up a check out with you.
If the guests are staying for a week or more, you may want to add in another message or two in the middle of the stay to check in again.
Feel free to communicate with whatever method you and the guest prefer, but know that using the Airbnb app can come in handy in the event of a dispute–if needed, Airbnb can access the conversation and use it when resolving any issues.
Over the years, we've moved more and more toward solely communicating with our hosts through the Airbnb app whenever possible to protect all parties, and recommend that you do as well (it's also part of Airbnb's terms and conditions).
The little things speak volumes.
A couple of chocolates on the pillow or a few extra vegetables from your garden may not cost a lot, but they go a long way with making guests feel at home in your Airbnb.
We have received homemade cakes, homemade chicken noodle soup, fresh zucchinis and tomatoes, bottles of wine, olive oil, sliced fruit, and other odds and ends from hosts.
We've also had hosts who went above and beyond by offering us rides to and from the bus/train station, making sure that we had no trouble finding their property.
Is any of this necessary to have a great experience? No, in fact, one of our favorite Airbnb hosts of all time didn't provide any of those things (but they did have the best, clearest expectations and communication style that we've ever seen).
But, there is no doubt that little extras have helped several properties stand out, even if the property itself isn't particularly remarkable. There are certain properties that we know that we would 100% return to if we go back to the area, or even recommend to our friends–and the Airbnb host has a lot to do with that.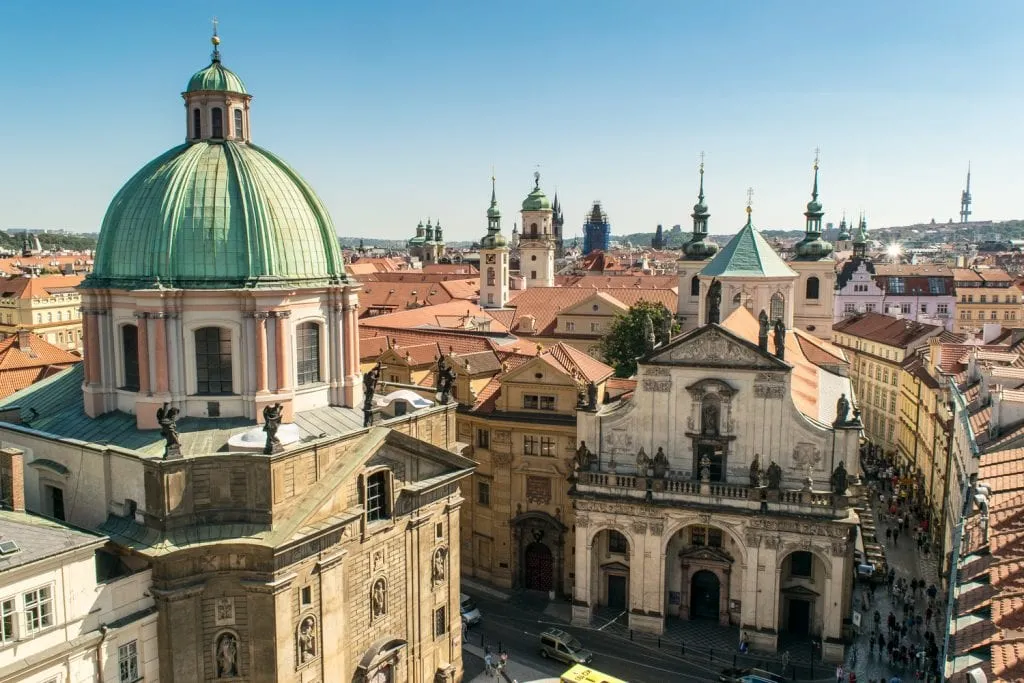 If you have a kitchen, stock it.
The difference between supplying one worn frying pan or supplying two frying pans, two pots, and an array of basic spices isn't much in terms of financial investment–but it will make an entirely different impression on your guests.
I always do a little happy dance when a host stocks salt and pepper–they cost essentially nothing, but it gets very annoying buying them once a week while traveling.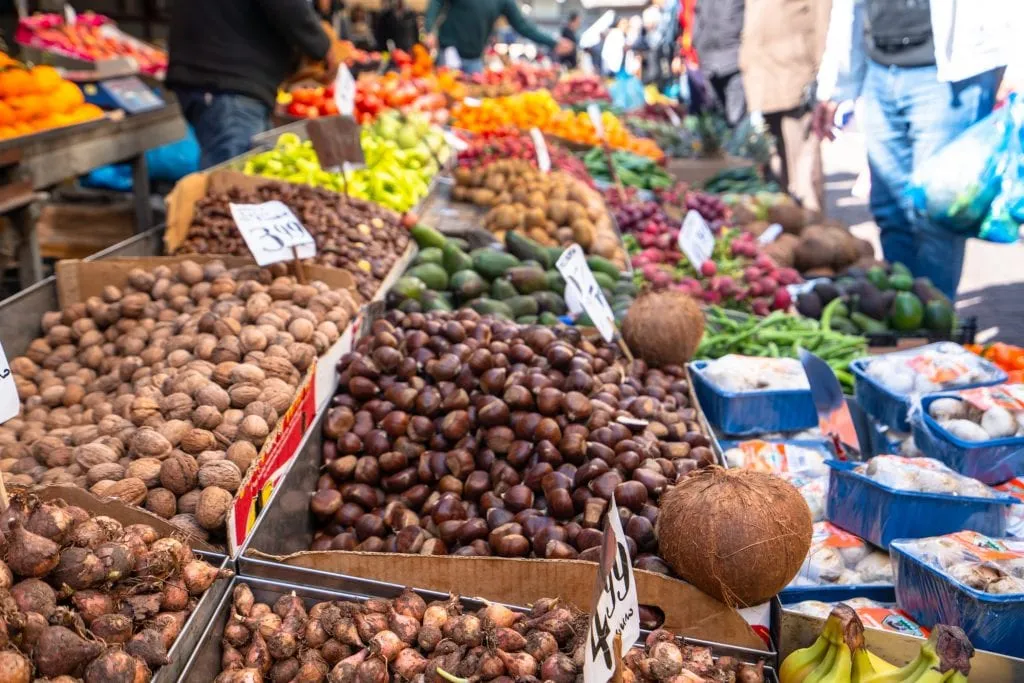 Be sure to add a personal touch to the property.
Many people who rent out entire apartments or homes on Airbnb have never lived in them, and they can be a bit sterile–and we're continually surprised by the number of hosts who don't try to make them cozier.
You don't need to throw tons of money into the property or cover every surface with knick-knacks (in fact, please don't), but a few fun pieces of art for the walls (especially if it's related to the location that you're in) and other personal touches can go a long way.
Not only does this help the home feel cozier (more Airbnb, less generic hotel) when the guests are there, it also tends to photograph better–and photographs are what gets guests looking at your property in the first place.
An Airbnb isn't a hotel room.
Ultimately, of all our tips for Airbnb hosts, this is the one that they all tie back into: if guests wanted a hotel room, they would get one.
When a guest chooses an Airbnb, they're looking for an experience beyond what Best Western or Marriott can provide, and though Airbnb hosting has trended more and more to commercial ventures rather than locals renting out a spare bedroom over the years, the gist of the intent is still the same: to provide a personal, local experience.
In fact, as Airbnb prices have risen over the years to reflect the popularity of the service, a personal experience is almost more important now than it was in the past–in some cities, there is less of a price difference between an Airbnb and a hotel than there ever has been!
No, you don't need to become best friends with your guests, but you do need to constantly keep in mind when designing and promoting your property that your purpose is to offer something more.
Whether that's an excellent location, local tips, a well-stocked kitchen, or all of the above, your goal as an Airbnb host is to provide a unique, memorable experience that will make guests review you positively on Airbnb, and perhaps even come back one day.