Wondering how much a trip to Croatia costs, and if Croatia (or more accurately, Dubrovnik) really is expensive to visit? This Croatia travel budget guide is for you!
The travel budget for Croatia outlined here reflects our exact expenses during a 2 week trip to Croatia in July–in other words, the most expensive time to visit the country.
This trip to Croatia was characterized by expensive days (excursions, lodging that was on the pricier side for us at the time), balanced with very inexpensive days–for one entire week in Jelsa, we paid for almost nothing outside of our lodging and groceries.
The Croatia travel budget outlined here represents our time spent backpacking the country on what we would consider a flashpacker budget. Basically, no to dorm rooms, yes to a/c, and no to major luxuries.
We visited Split, Krka National Park, Hvar, and Dubrovnik during this trip, focusing our time on Croatia's popular Dalmatian coast.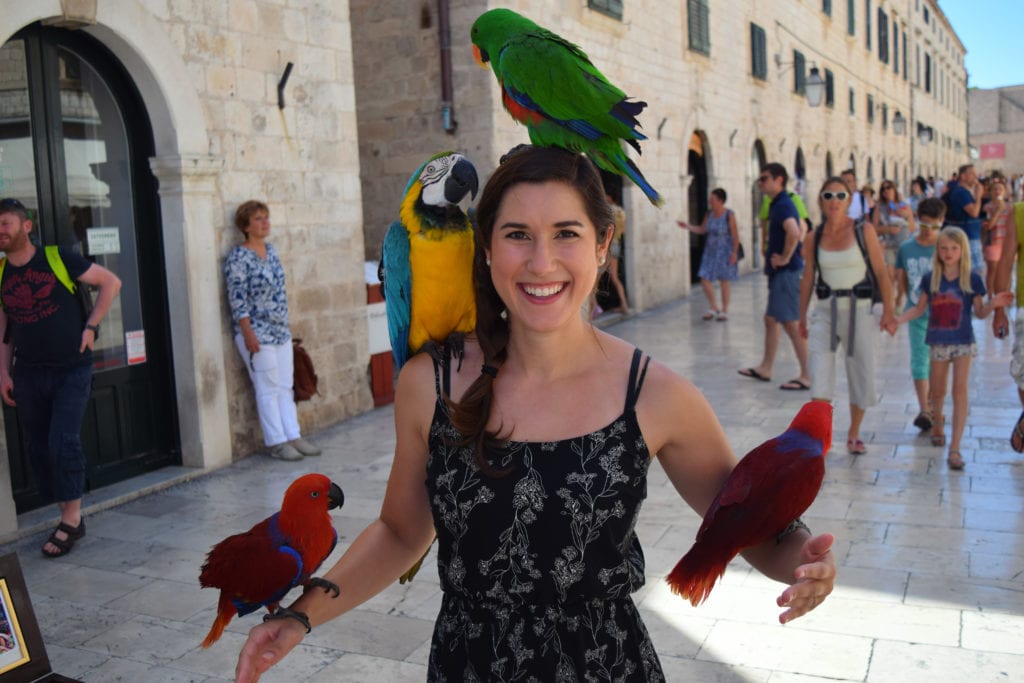 Some links in this post may be affiliate links. If you make a purchase through one of these links, we may earn a small commission at no extra cost to you. Please see our

disclosure policy

for more detail.
The balance worked out well: our travel budget for Croatia ended up being right on target.
We spent 13 full days in the country, averaging a total Croatia trip cost of $107.12/day, or $53.56 per person, per day. This added up to a total cost of $1392.61.
All expenses are listed in USD unless otherwise noted, and, as usual for our travel budget roundups, we don't include the costs of entering or leaving the country here, as those expenses can vary so dramatically depending on your starting point (in our case, this visit to Croatia was part of our planned 6 month round the world trip).
Before getting into our detailed breakdown, it's also worth noting that we have visited Croatia several more times since this trip (it's one of our favorite countries in the world!), and though we don't tend to travel on as tight of a budget anymore, a trip of this nature is still feasible on a similar budget.
However, prices for certain popular tourism activities–such as walking the walls in Dubrovnik or visiting Plitvice Lakes National Park–have risen dramatically. To capture these overall trip costs now, we'd recommend visiting outside of the absolute peak of July and August if at all possible!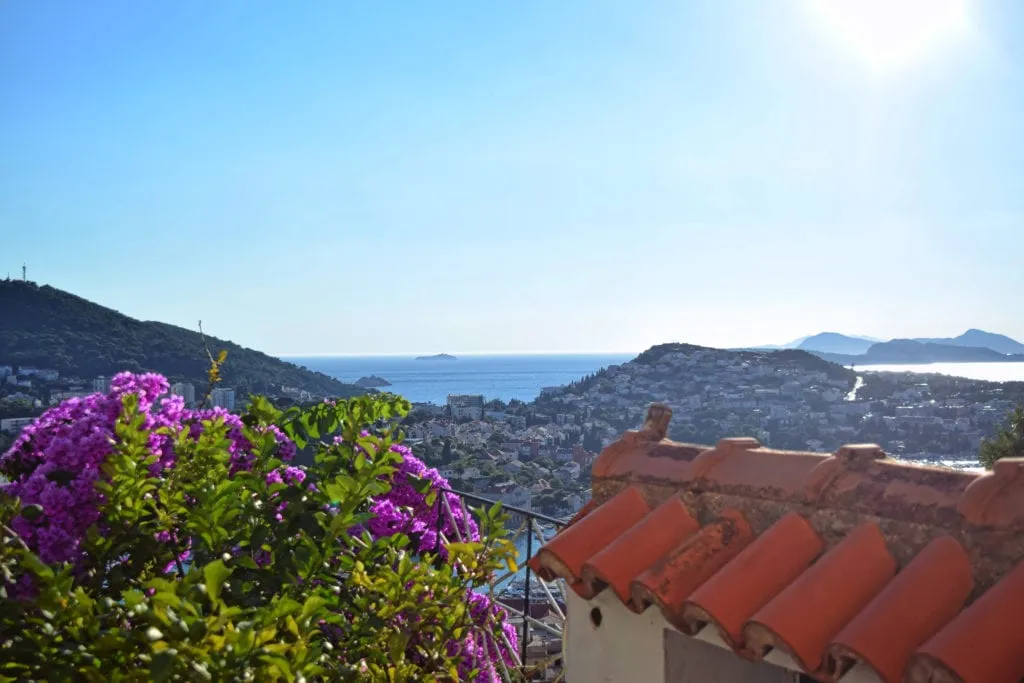 Our Lodging Costs in Croatia
Total: $799.81 for 14 nights
At an average of $57.13/night, lodging ate up a bigger chunk of our travel budget for Croatia than in our previous stop of Slovenia.
Split, the island of Hvar, and Dubrovnik are all tourist hot spots that we were visiting during the high season, but compromising a bit on location for our lodging helped keep costs reasonable, even if it did keep us away from the city centers.
Our Transportation Budget in Croatia
Total: $102.29
Considering that we had 3 base destinations during our time in Croatia, and lodging in both Split and Dubrovnik that required public transportation to reach their city centers, transportation costs ended up being fairly reasonable.
The ferry between Hvar and Split cost less than $10/person each way, and the bus from Split to Dubrovnik cost less than $20/person.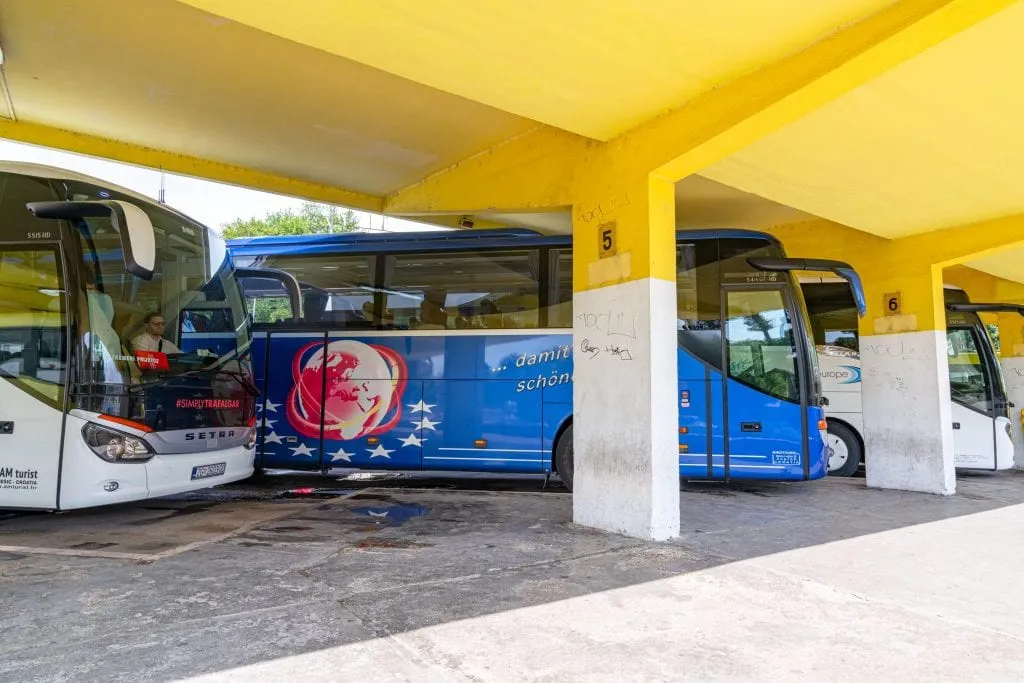 Our Restaurant Expenses in Croatia
Total: $105.82
With no kitchen access in Split and limited kitchen access in Dubrovnik, we had more restaurant meals in Croatia than in many of our European destinations.
We compensated with several rounds of street food that generally ran between $3-4 per person–the prices felt quite budget-friendly for Croatia, but feel laughably expensive to type out while sitting here in Thailand.
Our Grocery Expenses in Croatia
Total: $103.83
Groceries were very reasonable in Croatia, even in tourist destinations–$103.83 fed us every meal during our week in Jelsa (excluding the fresh garden produce that our Airbnb host was very generous with), about half our meals in Dubrovnik, and a couple of meals in Split.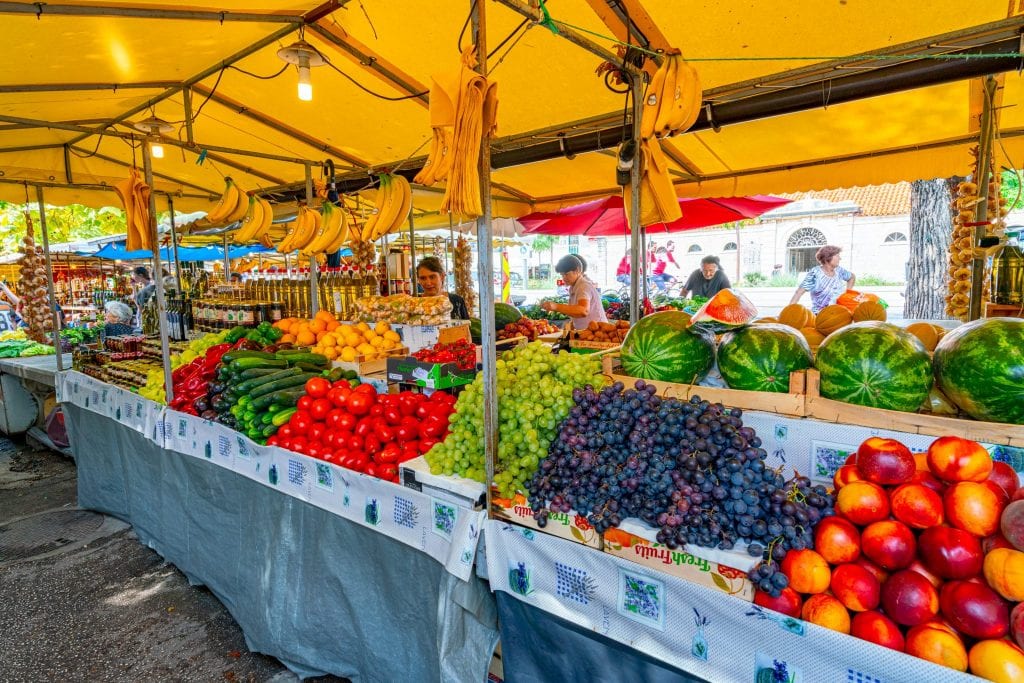 Our Tour + Excursion Travel Budget for Croatia
Total: $238.89
Our Croatia travel budget was definitely impacted by our liberal use of excursions, but we don't regret it–there was just so much to do!
The bulk of our expenses in this category was eaten up by a day trip to Krka National Park from Split (just over $50/person), a one day Dubrovnik Card (about $25/person), and our kayaking excursion in Dubrovnik (about $33/person).
The kayaking tour was not only a bargain, it was our favorite excursion of the entire European leg of our trip.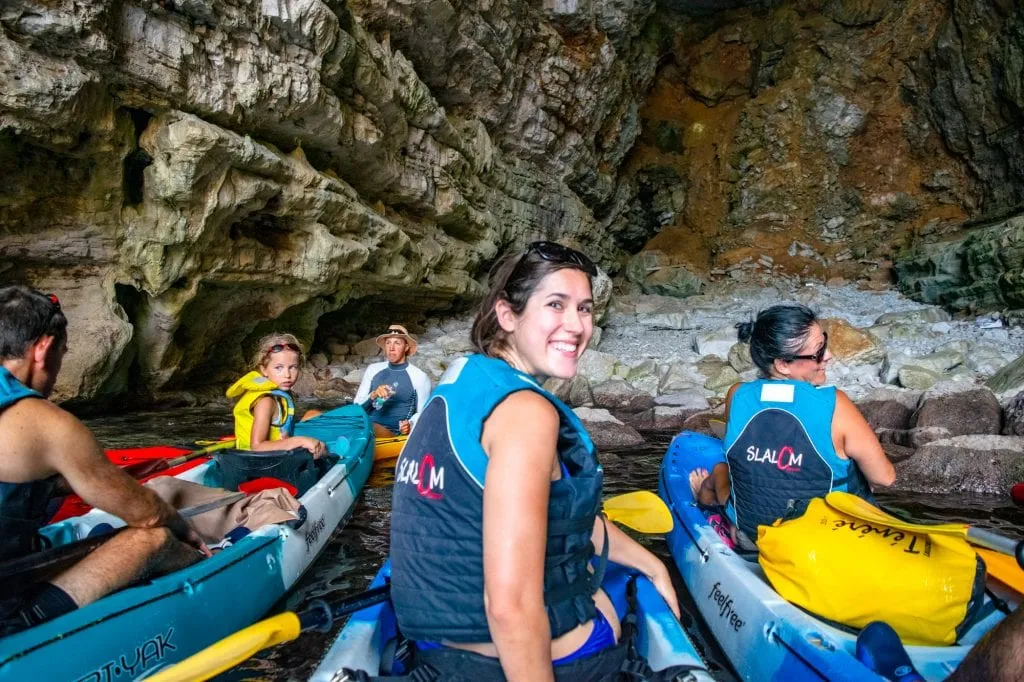 Miscellaneous Trip to Croatia Costs
Total: $41.97
Several bathroom visits and forgettable odds and ends ended up in this category, but the most notable expense was our decision to spend about $20 and get a couple of simple pairs of swimming goggles in Jelsa.
They greatly improved our time in the Adriatic Sea while on Hvar, and I wish we had packed them to begin with. Now we have these we take with us.
We were very satisfied with our travel budget for Croatia, though it's debatable whether or not the trade-off for lodging that was further away from attractions in exchange for cheaper prices was worth it.
So, is Croatia expensive? Compared to nearby destinations like Piran, Sarajevo, and Kotor, absolutely–especially in the high season, and especially in ever-popular Dubrovnik.
However, it's worth it: years after this trip (and with several more trips to Croatia under our belts), Croatia remains one of our favorite places in the world.
Visiting during the shoulder or off-season is a great way to limit your Croatia travel budget (we loved visiting Dubrovnik in February, and Plitvice and Hvar in September!).
Mixing in less-iconic destinations like those on the Istrian peninsula or even the capital city of Zagreb is also fantastic for lowering your overall trip to Croatia cost.
---