Home to beautiful cities dotted with terracotta rooftops, endless islands to explore, coastline so beautiful it almost hurts to look at it, delicious food, and a fascinating history dating back thousands of years, there's no doubt that spending 10 days in Croatia is bound to captivate just about any traveler. We've designed this 10 day Croatia itinerary to help ensure you fall completely head-over-heels for the country, just like us.
We've now visited Croatia four times, with (hopefully) plenty more trips to come in the future. With every city explored, boat ride taken, beach enjoyed, and Ledo ice cream bar consumed (seriously, don't leave Croatia without sampling Ledo ice cream!), we love it a little more.
This 10 days in Croatia itinerary will show you a huge variety of the country, from the charming capital of Zagreb to the unbelievably beautiful waters near Hvar to Croatia's famous waterfalls to, of course, the endlessly popular and beautiful Dubrovnik.
Here's how to fall in love with Croatia in 10 days.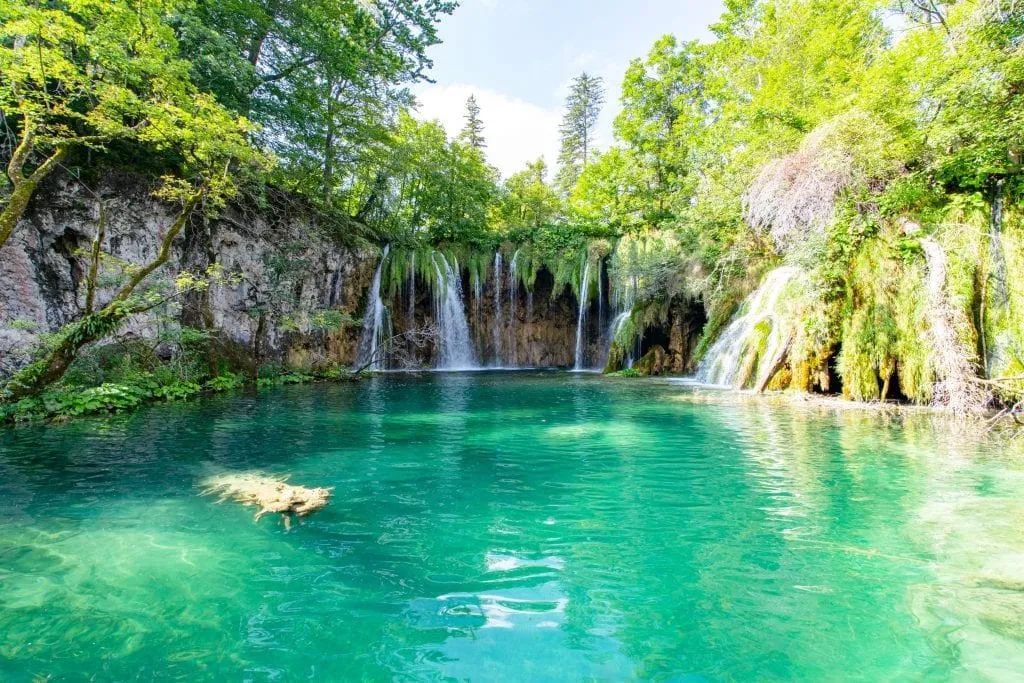 Some links in this post may be affiliate links. If you make a purchase through one of these links, we may earn a small commission at no extra cost to you. Please see our

disclosure policy

for more detail.
The Ultimate 10 Day Croatia Itinerary
Day 1: Arrive in Zagreb.
If you're coming from outside Europe like most of our readers, odds are that you'll first arrive to the country in the capital city of Zagreb.
Colorful, laid-back, and incredibly pretty, Zagreb has a tendency to get overshadowed by Croatia's admittedly stunning coastal cities and natural beauty, but it's a lovely city and a soft place to land when tired, making it the perfect place to kick off a trip to Croatia.
Where to Stay in Zagreb
When deciding where to stay in Zagreb, we recommend choosing a hotel within a comfortable walk of Ban Jelacic and/or St. Mark's Church–by doing so, you'll ensure you're in a good place to reach just about all the best things to do in Zagreb on foot.
Here are a few well-located properties to consider for your time in Zagreb.
Budget
DTA Zagreb — This popular guesthouse is perfect for those looking for something a step above a hostel, while still visiting Zagreb on a budget.
Located just a short walk from Ban Jelacic, you'll be within reach of all the best Zagreb sightseeing from here!
Mid-range
Premium Zagreb Delux Studio & Rooms — We loved our stay at this property! The studio we rented was easy to find, a reasonable walk from everything you'd hope to see in Zagreb in a day, incredibly comfortable, and a great place to retreat at the end of the day.
We'd be thrilled to stay again.
Luxury
Hotel Dubrovnik — Set right on Ban Jelacic and boasting spacious rooms, great reviews, and a tasty included breakfast, you can't go wrong with a stay at the popular Hotel Dubrovnik if you're looking to make your trip to Zagreb as smooth and simple as possible.
Day 2: Explore Zagreb.
With one full day in Zagreb, be sure to make your way up to Zagreb 360 for incredible views of the city, to visit Ben Jelačić (Zagreb's main square), to step inside the beautiful Zagreb Cathedral, to check out the beautiful St. Mark's Church, and to eat your heart out at some of the city's incredible restaurants (we haven't had a bad meal in Zagreb).
For those who are interested in quirky museums, definitely make time to check out the Museum of Broken Relationships. Made up of a collection of donated items from failed relationships of all kinds, the items, and the stories that accompany them, are incredibly diverse and interesting.
Day 3: Travel to Plitvice Lakes National Park (and stop at Rastoke).
On the third day of your trip to Croatia, it's time to hit the road!
Head to Plitvice Lakes National Park to experience one of the most beautiful and famous places to visit in Croatia.
Seeing photos of this national park on Pinterest way back in 2010 is what sparked my desire to go to Croatia… and I'm so glad it did, because now we can't stop visiting the country.
If possible, the Plitvice Lakes are even more impressive in person.
Ideally, you'll want to rent a car to road trip to the Plitvice Lakes from Zagreb. We recommend searching via Discover Cars to find the best prices for your dates.
Shop rental cars for Croatia today!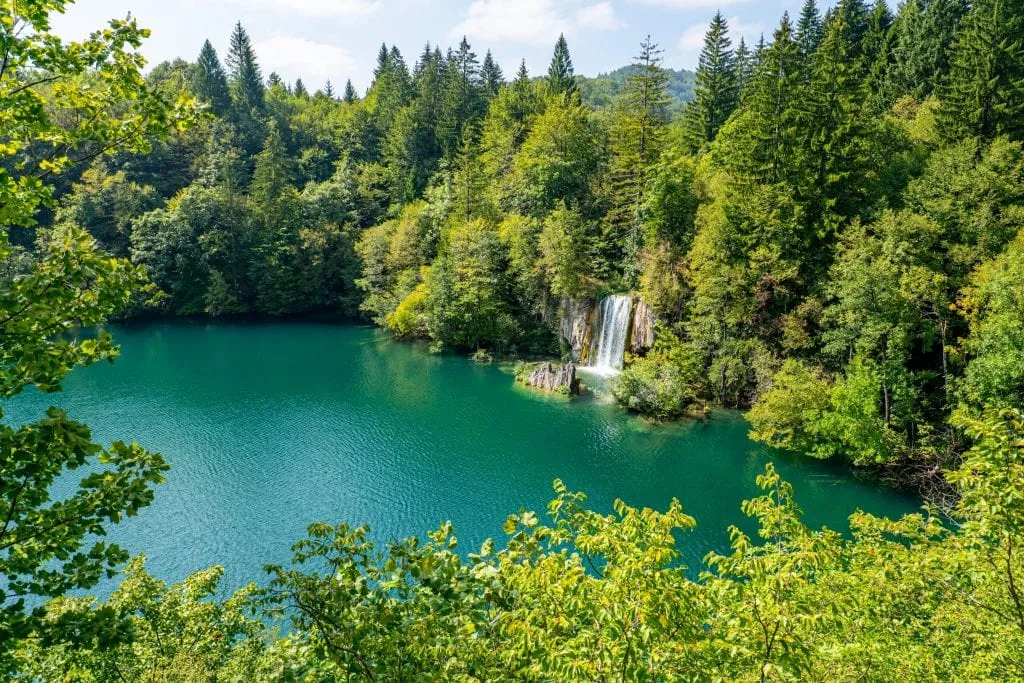 The drive to Plitvice Lakes National Park from Zagreb won't take the entire day (it's about a 2-hour drive, give or take, depending on traffic), so go slow and enjoy the journey.
We absolutely recommend stopping at Rastoke, which is a delightful village in Croatia that has waterfalls literally running through it. It's incredibly beautiful and well worth visiting, but you should definitely visit before seeing the Plitvice Lakes, because no other Croatia waterfalls can live up to them!
Depending on what time you make it to Plitvice, you may want to grab a 2-day ticket and spend the afternoon enjoying a preview of the park, so to speak. While one full day from open to close is enough to see most of the highlights of Plitvice Lakes National Park, you definitely won't be sorry to have more time there.
Where to Stay Near the Plitvice Lakes
Due to its rural location, deciding where to stay near Plitvice Lakes National Park can be a bit tricky.
There are two popular hotels right next to the park entrance that offer rooms at different price points (I've listed them in the mid-range and luxury sections below), and other than that, small family-run properties with a couple of rooms or apartments are the standard.
Here are some well-reviewed options for your trip to Plitvice Lakes National Park!
Budget
Apartment Špehar — Located a short drive from both Entrance 1 and Entrance 2 of Plitvice Lakes National Park and boasting excellent reviews, Apartment Špehar is a perfect example of what budget travelers can expect to find for room rentals in the area, and a safe bet on where to stay!
Mid-range
Hotel Plitvice — One of two hotels located inside Plitvice Lakes National Park, Hotel Plitvice is located just a short walk from Entrance 2, allowing you access to the park without having to worry about driving or parking your car!
Built in 1958, this is a classic hotel with lots of character, solid reviews, and an included breakfast.
Luxury
Hotel Jezero — Also located a short walk from Entrance 2, and boasting great reviews as well as two on-site restaurants, a spa, and an included breakfast, Hotel Jezero is perfect for travelers looking for an exceptionally comfortable place to relax after a long day spent exploring the lakes.
I'll be honest–this isn't truly a luxury hotel, so don't expect Ritz-level amenities here–but it is the nicest hotel in the immediate area and a lovely place to rest your head after exploring Plitvice Lakes National Park.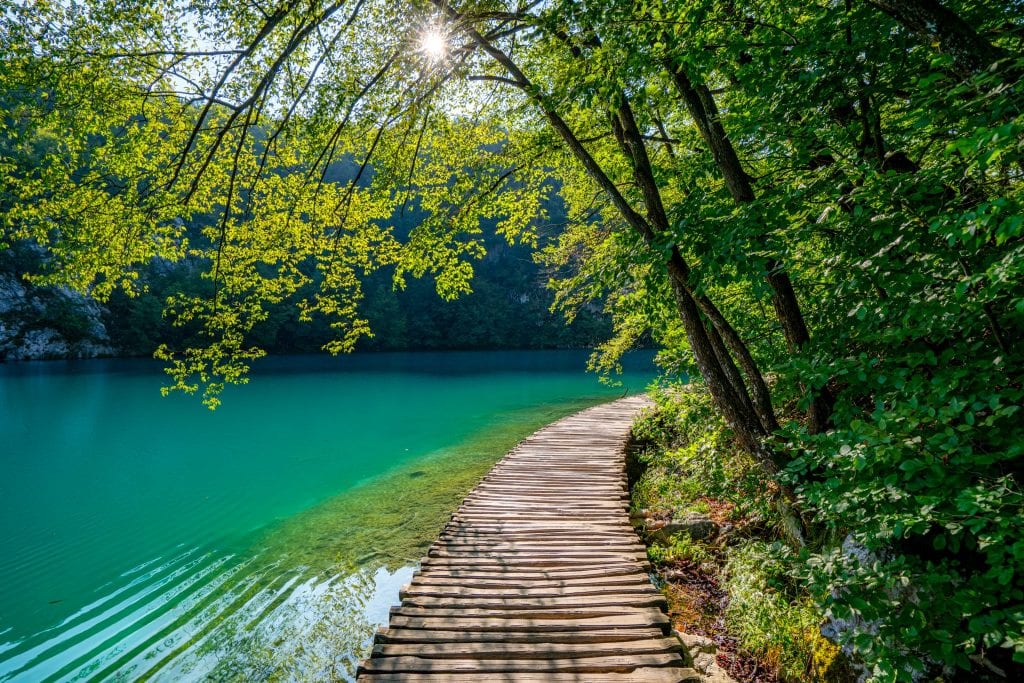 Day 4: Marvel at the Plitvice Lakes.
Plitvice Lakes National Park is truly one of the most beautiful places on the planet (in my totally biased opinion).
The park is famous for its sixteen interconnected lakes that are connected by a series of waterfalls that spill into each other, one after the other.
Between the seemingly endless waterfalls, the bright turquoise color of the water (depending on the time of day), the incredible viewpoints, the dramatic cliffs, and the picturesque wood paths that criss-cross the lakes, there's nowhere quite like it.
A full day spent at the Plitvice Lakes will involve quite a bit of walking (but don't worry–it's very tame as far as hiking goes), a boat ride across the lakes, and plenty of phenomenal views.
We recommend starting at Entrance 1, arriving as soon as the park opens, packing snacks and water, and planning to spend the entire day there. It's absolutely worth it.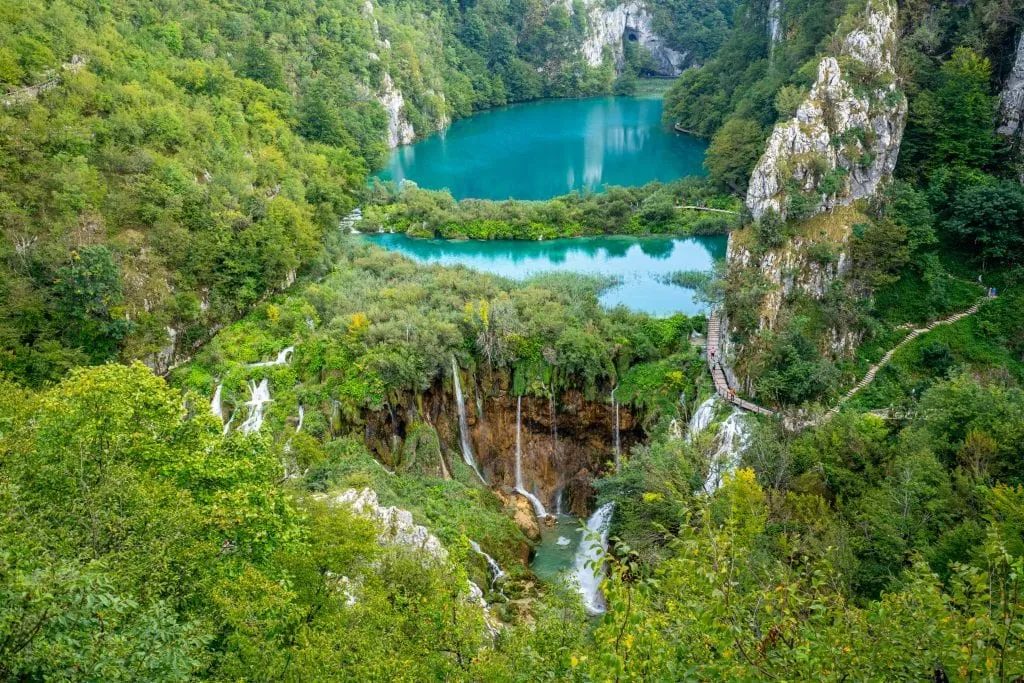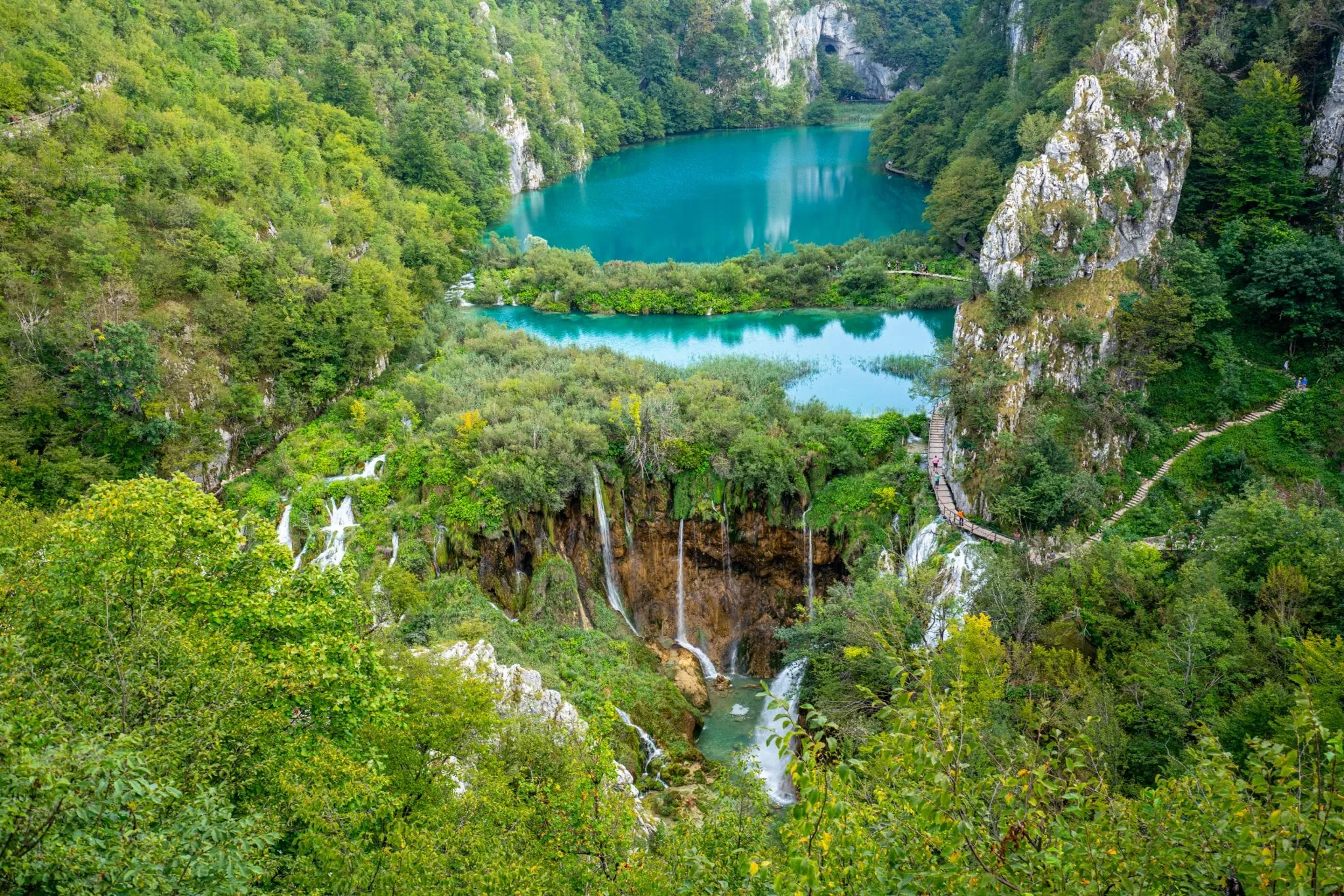 Day 5: Travel to Hvar.
This is one of the longest travel days on this 10 day Croatia itinerary: in an ideal world, you'll drive to Split, drop off your rental car, hop on a ferry, and ride for a little over an hour to Hvar Town.
It's completely doable, given that the drive from the Plitvice Lakes to Split is under 3 hours and that the ferries between Split and Hvar are near-constant, but it will be a tiring day that involves lots of transitions.
Don't worry, though–by the time you arrive in Hvar Town and take a sunset stroll through the town, all of the stress and hassle of travel will feel a million miles away.
Where to Stay in Hvar
For this section of your 10 days in Croatia itinerary, we recommend basing yourself directly in Hvar Town. While there are other towns on the island, like Jelsa, staying in Hvar Town will be easiest for this trip to Croatia–plus it's absolutely lovely to visit!
Budget
Pension Oaza — Small, clean, and extremely well-reviewed, Pension Oaza's biggest selling point is that it boasts a perfect location at budget (for Hvar Town, that is–this is a pricey place during the high season) prices.
Located just around the corner from St. Stephen's Cathedral on a quiet street, you couldn't ask for a better place to stay in Hvar on a budget.
Mid-range
Boutique Room Kaliopi — Boasting absolutely rave reviews for their hospitality and delicious breakfast, Boutique Room Kaliopi is the perfect choice for mid-range travelers in Hvar looking for all the comforts of home in an excellent location.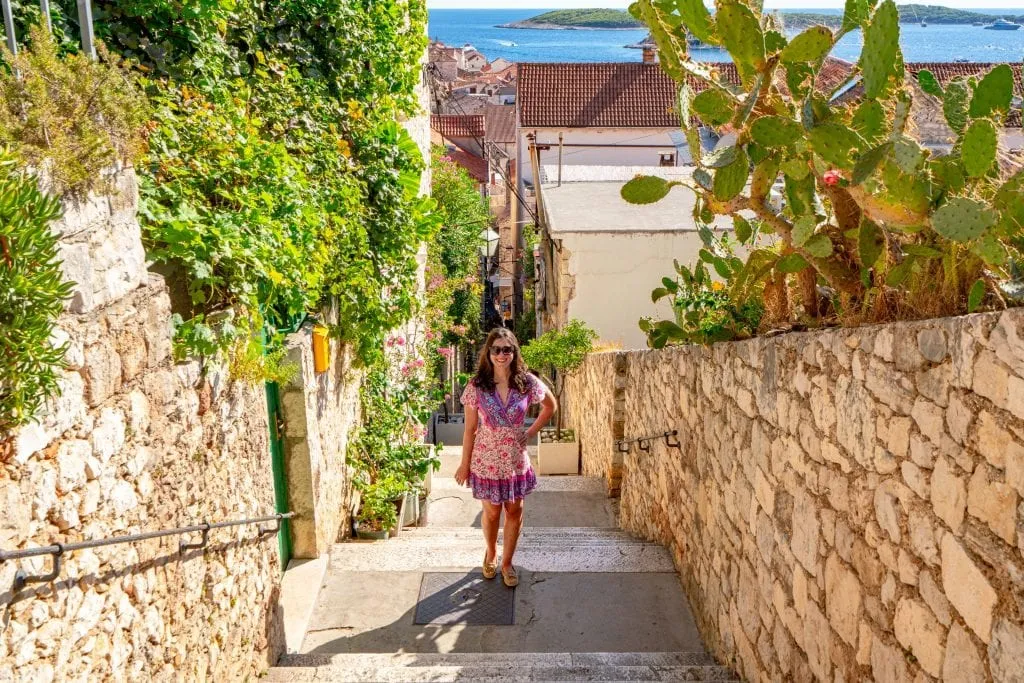 Luxury
Palace Elisabeth — The 13th-century Venetian loggia that I mentioned at the beginning of this post? Today, that's part of the Palace Elisabeth, Hvar's premier luxury hotel.
Located in an absolutely flawless location between the harbor and Hvar's main square, Palace Elisabeth offers stunning, spacious rooms, impeccable hospitality, a phenomenal breakfast, and near-perfect reviews.
If you're looking to splurge while exploring the best things to do in Hvar, Palace Elisabeth is the place for you!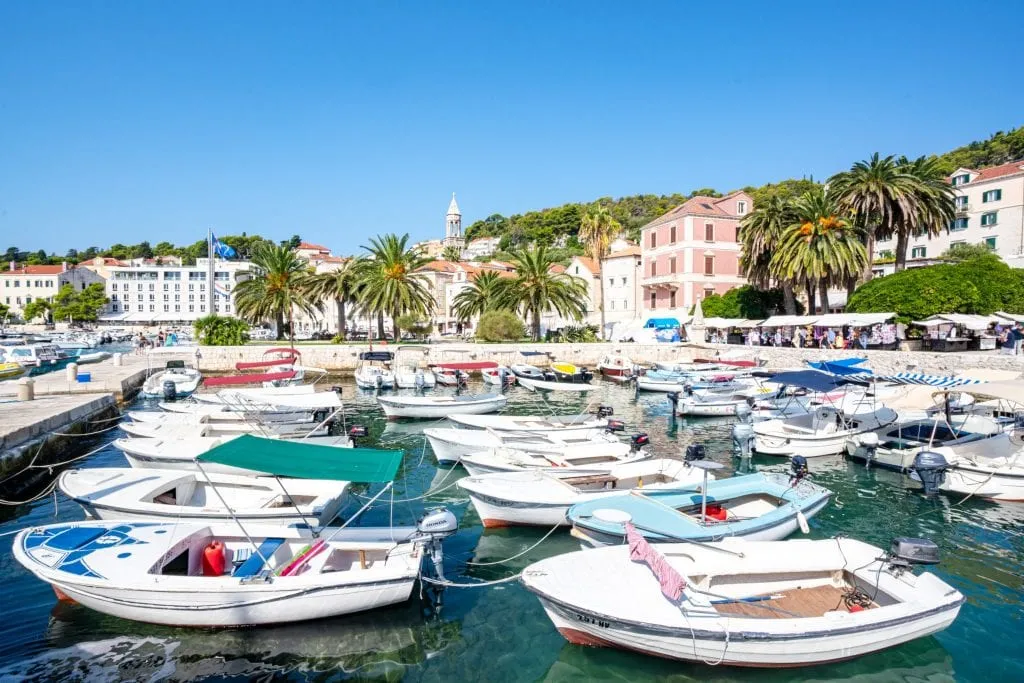 Day 6: Discover Hvar.
There are exactly two things you need to make sure you do with your full day on Hvar: climb to the top of the Spanish Fortress for one of the best views you'll see on your entire trip to Croatia, and leave the island for some of the best swimming you'll experience during this Croatia itinerary.
Sunset is a popular time to climb to the fortress, and depending on what time of year you visit, you may want to make sure you climb either then or early in the morning to avoid the worst of the heat.
For the rest of your day, be sure to experience some of the small islands and crystal-clear water that Croatia is known for.
If you prefer to travel independently, hopping on a taxi boat to head to a beach on one of the nearby Pakleni Islands is an easy way to accomplish this (be sure to pack snacks and drinks!).
If you want to go a bit further afield and see some of the area's most famous sights like the ethereal Blue Cave, a tour like this is the perfect way to find some of the best swimming and snorkeling without having to worry about logistics.
Book your fun boat tour from Hvar today!
Day 7: Head to Split & explore the city.
Split's stunning location along the Dalmatian coast can be credited in part to the Roman emperor Diocletian, who decided upon seeing it that his retirement home palace would be built there.
Today, Diocletian's palace makes up Split's old town, and it is a fabulous place to explore as part of a day in Split, including visiting Jupiter's Temple, famous Peristil Square, and the basement halls that recently played Meereen in Game of Thrones.
If you spend the day in the city, be sure to also take time to relax along the beautiful Riva Promenade and soak in the views of the city from Marjan Hill.
Not interested in exploring Split in an in-depth way and would rather take this day to enjoy more of Croatia's stunning nature?
No problem–a day trip to Krka National Park (where, unlike in Plitvice, you can swim in the waterfalls!) is a truly fantastic way to spend part of your trip to Croatia.
If you didn't get a chance to head out to enough islands for your taste during your time in Hvar, this 5 islands day trip is also insanely popular and will get you back out to sea, and this shorter half-day version will allow you to combine exploring Split for part of the day with swimming and enjoying the coast for the rest of it.
Want to chase more waterfalls? Book your Krka National Park day trip today!

Prefer to head back out to sea?

This full-day islands day trip or this half-day islands day trip are both fantastic options!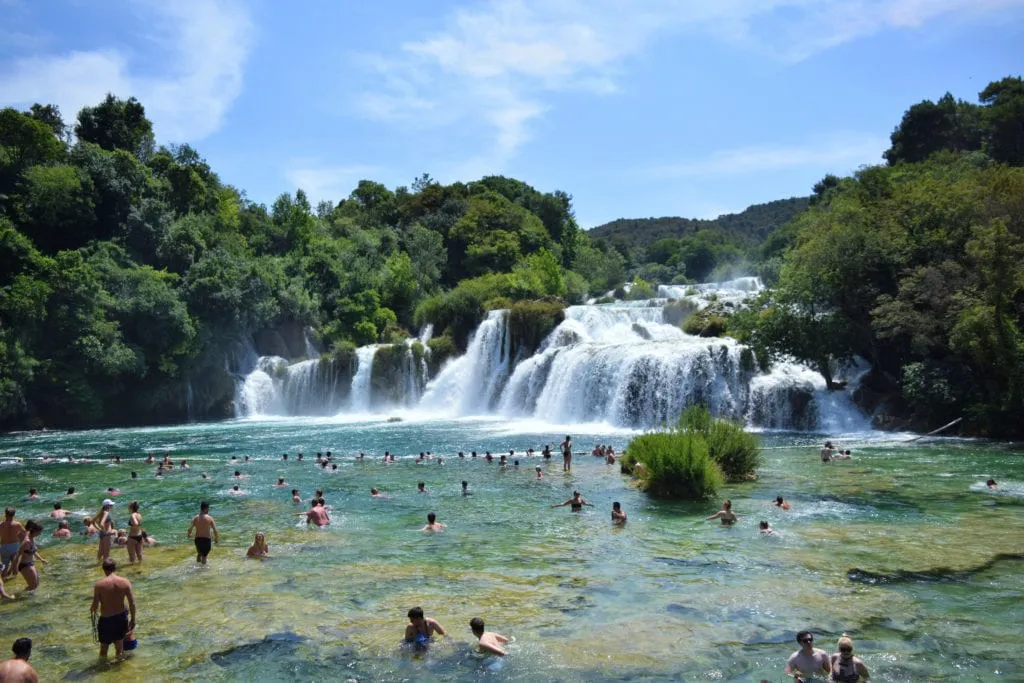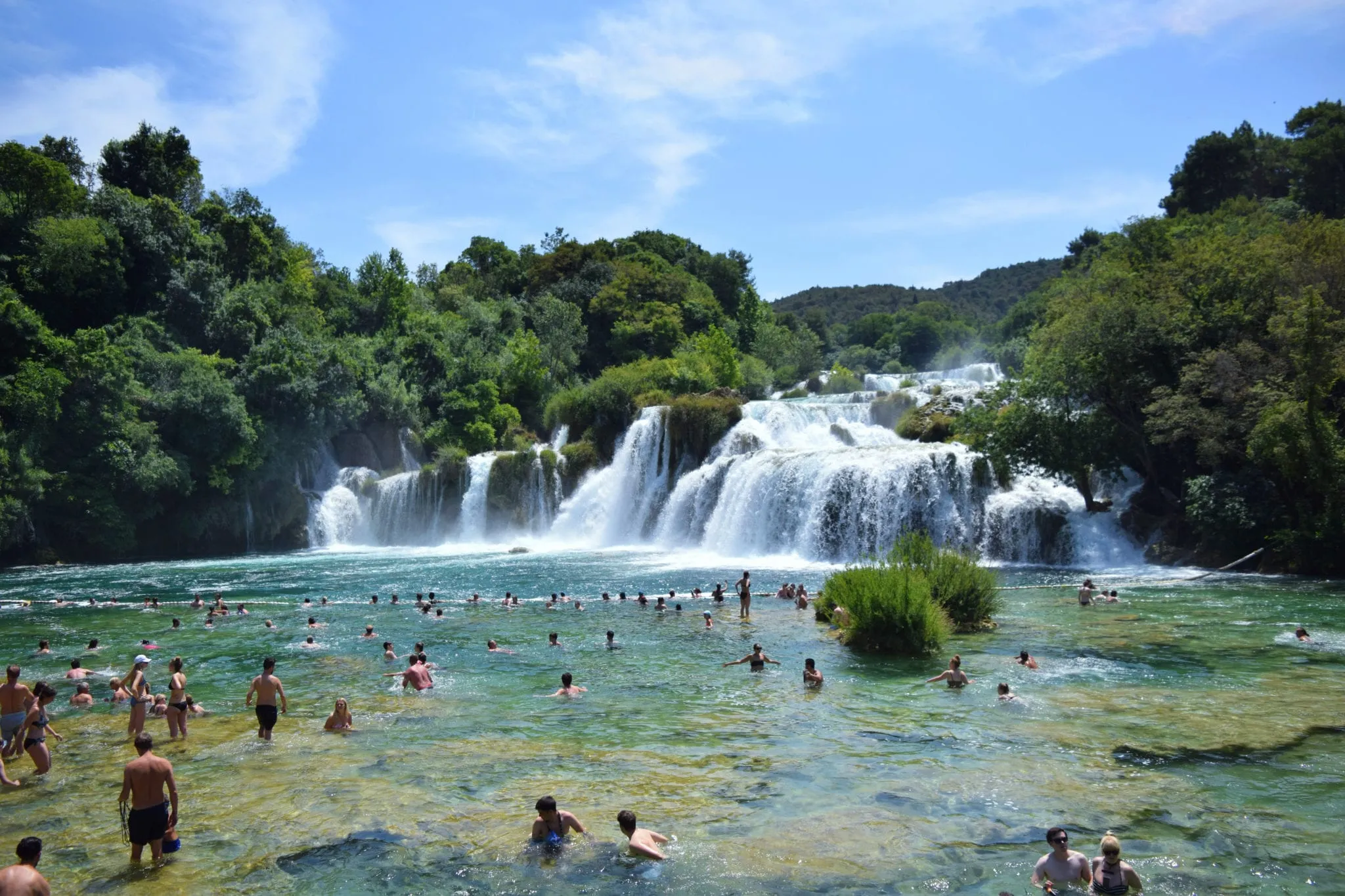 Where to Stay in Split
Budget
Rooms Šećer — Boasting excellent reviews and a prime location right outside of Diocletian's Palace, Rooms Šećer is the perfect option for a budget traveler looking for something a bit more comfortable than a hostel dorm while still staying in a fabulous location on a budget.
Mid-range
Rooms Supreme Spalato — With rave reviews for its prime location nearby Diocletian's Palace and the Riva, its superb included breakfast, and excellent hospitality, Rooms Supreme Spalato is a go-to choice for mid-range travelers in Split.
Luxury
Murum Heritage Hotel — Forget staying near Diocletian's Palace: with a luxury choice like Murum Heritage Hotel, you can stay directly inside the palace!
With near-perfect reviews, a fantastic included breakfast, and spacious rooms housed in a beautiful, historic property, you won't forget a stay here anytime soon.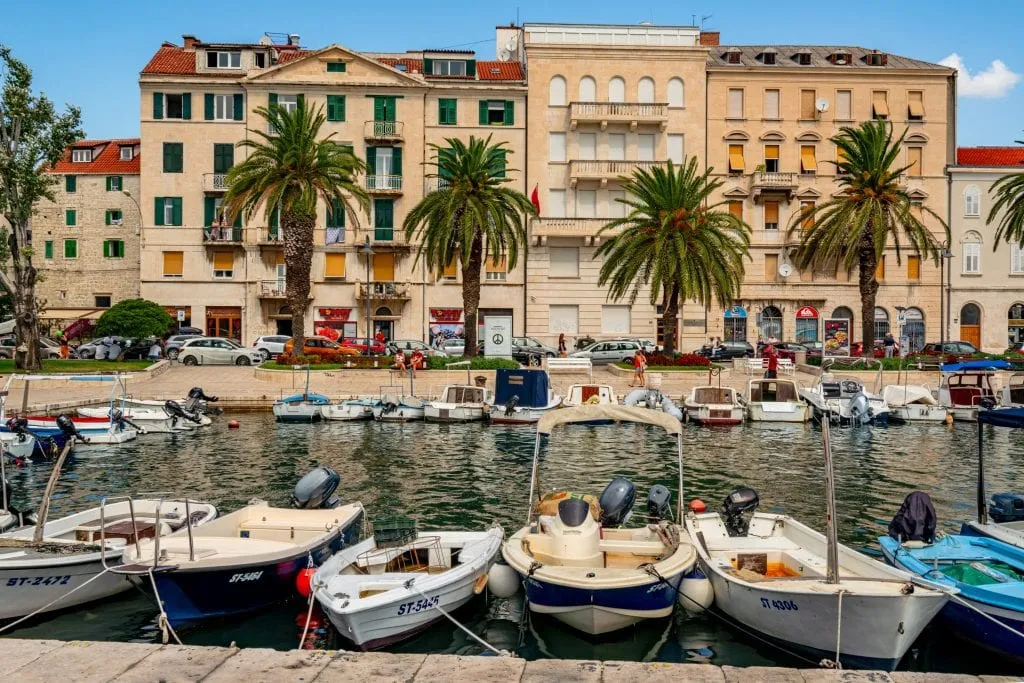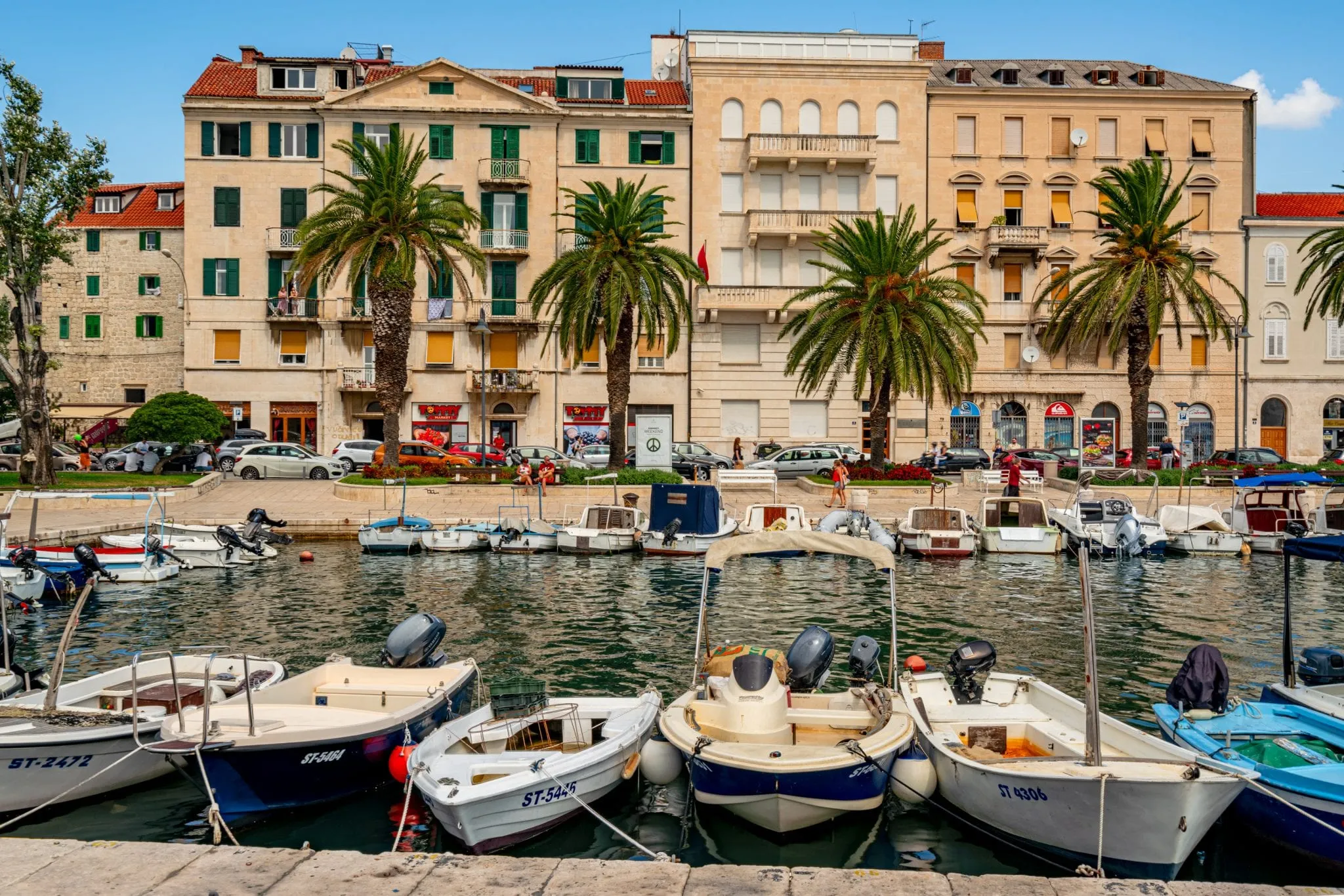 Day 8: Make your way to Dubrovnik.
Just like that, it's time to head to the final destination of your trip to Croatia, which may just be the most famous and highly anticipated of them all: Dubrovnik, also known as the Jewel of the Adriatic.
The best way to get to Dubrovnik from Split is to either take a bus or ferry–since you would need to pass through Bosnia to reach Dubrovnik from Split in a rental car and crossing borders with a rental car in the Balkans can be a hassle, it's really not worth renting a car for just this day.
It's a bit over 3 hours by bus to Dubrovnik from Split, and about 4.5 hours via the fast boat.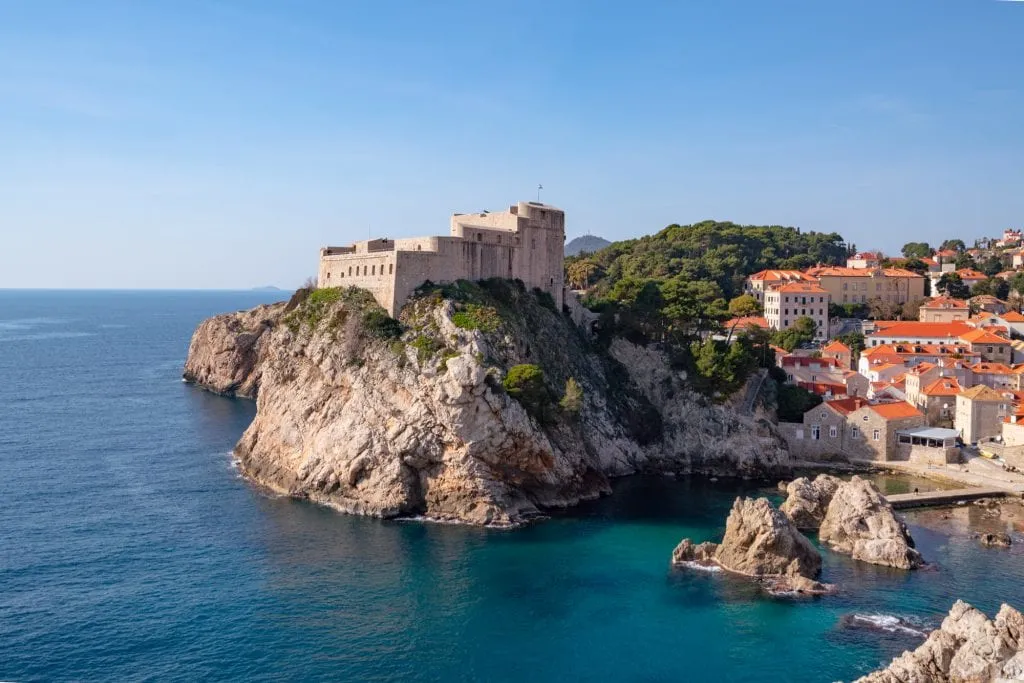 Where to Stay in Dubrovnik
Budget
Guest House Amalija — You'll need to catch the bus to the Old Town (a must for staying on a budget in Dubrovnik), but Guest House Amalija is the perfect retreat from the hecticness of the city center. The spacious rooms, fast wifi, and lovely views are all great selling points for the property.
Mid-range
Old Harbour City Center Apartment — We adored staying in this apartment during our second trip to Dubrovnik! It's set on a quiet street but is a less than 5-minute walk from Pile Gate and the main entrance to the Old Town, and mere steps from the West Harbour.
The apartment was spacious, easy to live in, had a strong wifi connection (a must for us), and we would definitely stay again.
Luxury
Grand Villa Argentina — If you want to feel like royalty during your trip to Dubrovnik, book yourself into the Grand Villa Argentina immediately. It's hard to say what the best feature of this hotel is, but the palatial atmosphere, the direct access to the beach, fantastic included breakfast, and the swimming pool with a stunning view of Old Town are all in the running. A stay here is one that you'll never forget.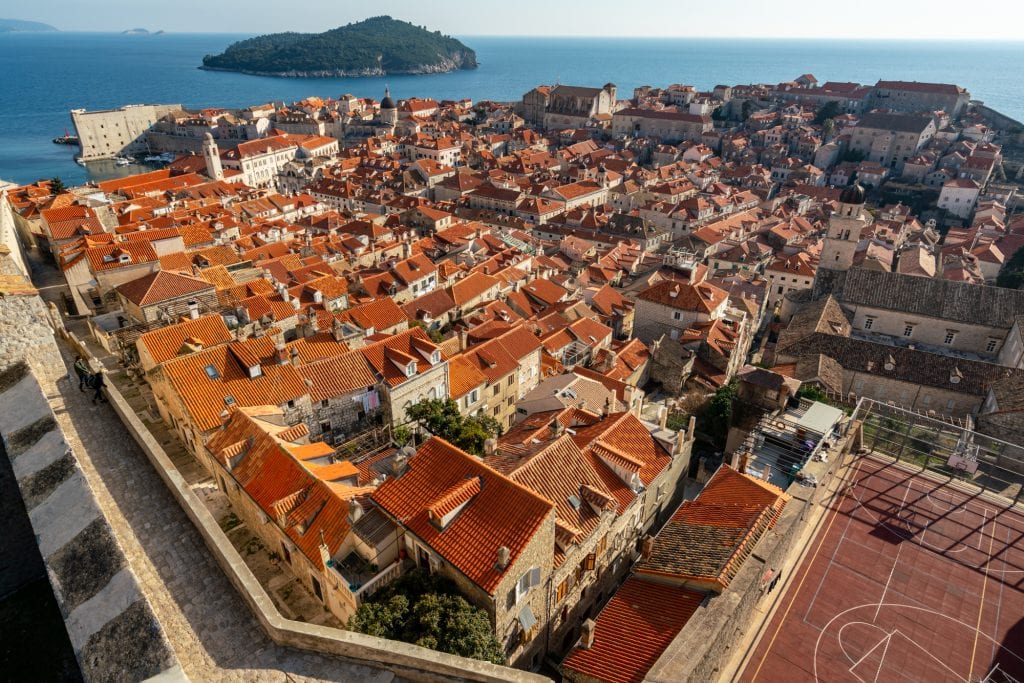 Day 9: Enjoy a day in Dubrovnik.
As the final full day of this 10 day Croatia itinerary, you'll want to make sure it's an epic one–and luckily, in Dubrovnik, that's easy to pull off.
Start your morning with a walk along the city's famous walls for some sublime views (and get there as early as you can to beat the crowds–the moment they open is best), stroll through the old town, hit up a cliff bar, and watch the sunset from Mount Srd.
In between, head out on a kayaking trip around Lokrum Island in the afternoon–our kayaking trip is one of our favorite memories of all our time in Croatia, and we highly recommend making it part of your Croatia itinerary!
This kayaking tour is incredibly popular (book ahead of time if you can) and follows a very similar path to the one that we took–it's an incredible experience!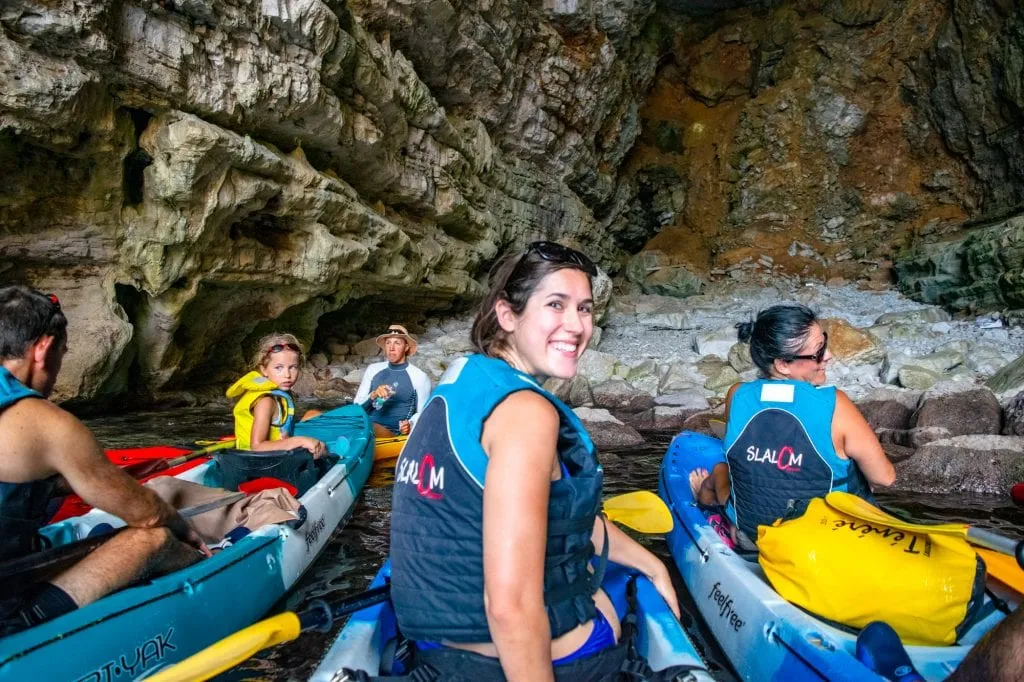 Day 10: Wrap up your Croatia itinerary and head home.
Sadly, all good things must come to an end.
To close out your 10 days in Croatia itinerary, enjoy one last stroll through Dubrovnik's old town if you have time in the morning, and then make your way home.
If you're flying out of Zagreb, there are inexpensive flights and buses that travel between the two cities, so you can make your way back to Zagreb for an evening flight if needed.
Alternatively, if you use open-jaw tickets, you can fly into Zagreb and out of Dubrovnik–but that's most likely to be budget-friendly if you're headed onto another destination in Europe, rather than hopping across the pond.
However you leave, hopefully it's with fantastic memories and a desire to plan another trip to Croatia in the future!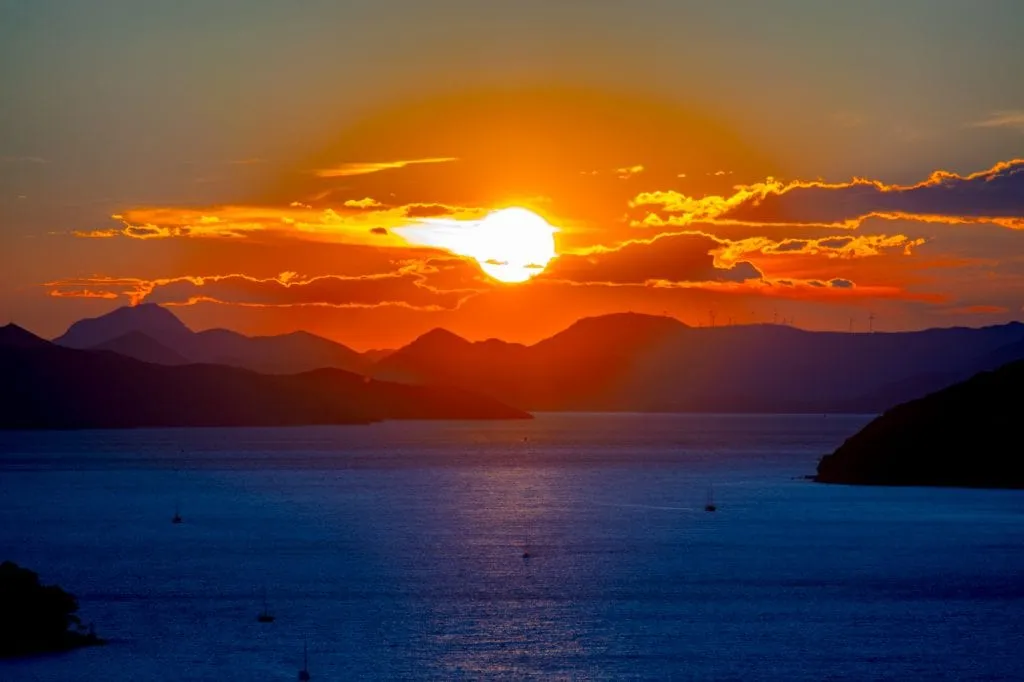 10 Day Croatia Itinerary Map
Take This Map With You! Click each highlight to pull up the name of the destination. To save this map to "Your Places" on Google Maps, click the star to the right of the title. You'll then be able to find it under the Maps tab of your Google Maps account! To open the map in a new window, click the button on the top right of the map.
Getting Around During 10 Days in Croatia
This itinerary for seeing Croatia in 10 days is best accomplished with a few different types of transportation.
Here's what we recommend, as well as a bit of info about the different ways to get around Croatia.
Car
For this Croatia itinerary, driving a rental car from Zagreb to Plitvice, while exploring Plitvice, and from Plitvice to Split when you board the boat to Hvar will make your 10 days in Croatia go much more smoothly than trying to navigate bus schedules during this time.
We recommend searching for a rental car through Discover Cars, which will help you find the best company and price for your dates!
Croatia is an absolutely fantastic place for a road trip, and it's one of our favorite ways to travel through the country.
Bus
Buses are the most popular form of public transportation in Croatia, and for this 10 day Croatia itinerary, you'll likely want to use one to travel from Split to Dubrovnik (taking a ferry is another solid option, and renting a car again is likely more trouble than it's worth).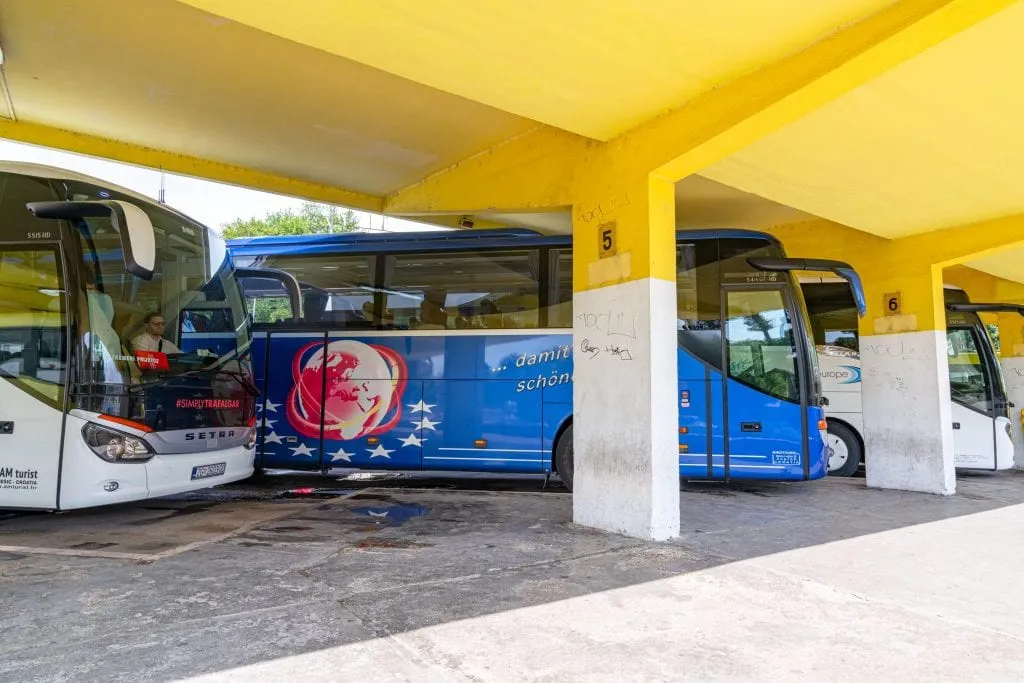 Train
Trains are not a popular way to travel through Croatia (or the rest of the Balkans, for that matter)–buses are far more popular here.
Zagreb is connected by train to several other places in Europe, but unless you're arriving to Zagreb by rail, you likely won't take a train as part of your 10 day Croatia trip.
While Zagreb does connect by train to a few other Croatian cities, it doesn't go to most places in the country–even famous Dubrovnik doesn't have a train station!
Tour
Day tours are an excellent way to visit multiple locations in Croatia in a single day, and we are happy to use them whenever they make sense. Many tours in Croatia are excellent value and dramatically simplify travel, especially when visiting more rural locations or smaller islands.
Plus, they're tons of fun!
I've outlined a couple of popular options in this Croatia itinerary, including this popular tour from Hvar, this tour of Krka National Park from Split (we used a guided tour to visit Krka from Split and had an amazing time), and this epic kayaking tour in Dubrovnik.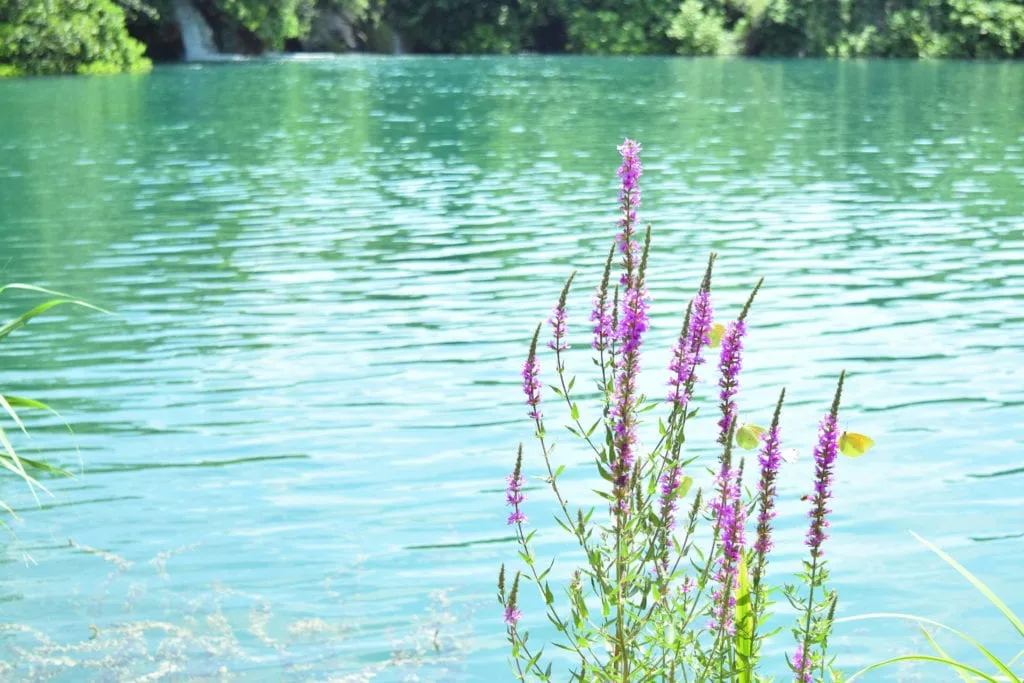 Boat
Ferries are, no surprise here, popular for getting around Croatia's islands and coastal areas.
For the itinerary outlined in this Croatia travel blog post, you'll use a ferry to get to and from Hvar, and if you would like, you can also take one from Split to Dubrovnik on day 8 of this Croatia itinerary.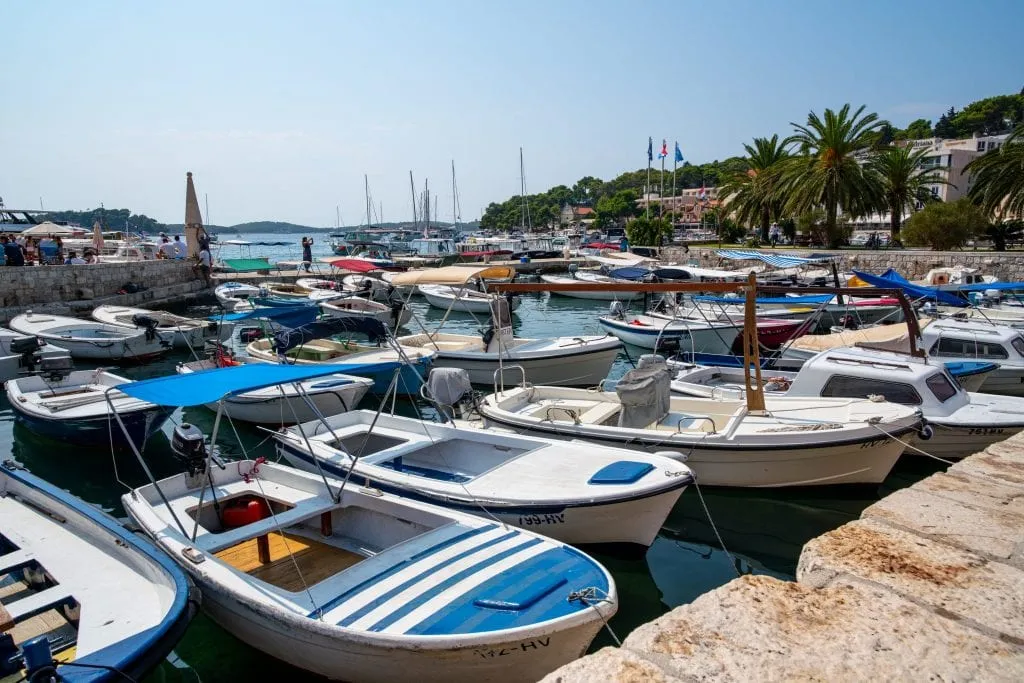 More (or less) than 10 days in Croatia?
With less than 10 days in Croatia, we strongly recommend limiting the number of transitions you have throughout your trip: this Croatia itinerary already moves at a very fast pace, and moving even faster will start to take away from your trip.
With around a week in Croatia, we recommend basing yourself in no more than 2 places, and taking day trips from there to limit the amount of time you spend changing locations.
If you have more than 10 days in Croatia, the possibilities are endless: consider heading to Istria to check out amazing cities like Pula and Rovinj, spending time in more adorable towns along the Dalmatian coast like Trogir, Omiš, and Šibenik, and exploring more national parks like Mljet and Kornati.
Country counters who love to travel fast may want to consider adding on a day trip to an entirely different country, like visiting Bosnia from Split or Montenegro from Dubrovnik.
Of course, one of the best things to do with more than 10 days in Croatia is simply to slow down: this Croatia itinerary moves fast to ensure you get to sample as much of the country as possible, but relaxing for longer in or around Hvar, Dubrovnik, or Split is absolutely delightful.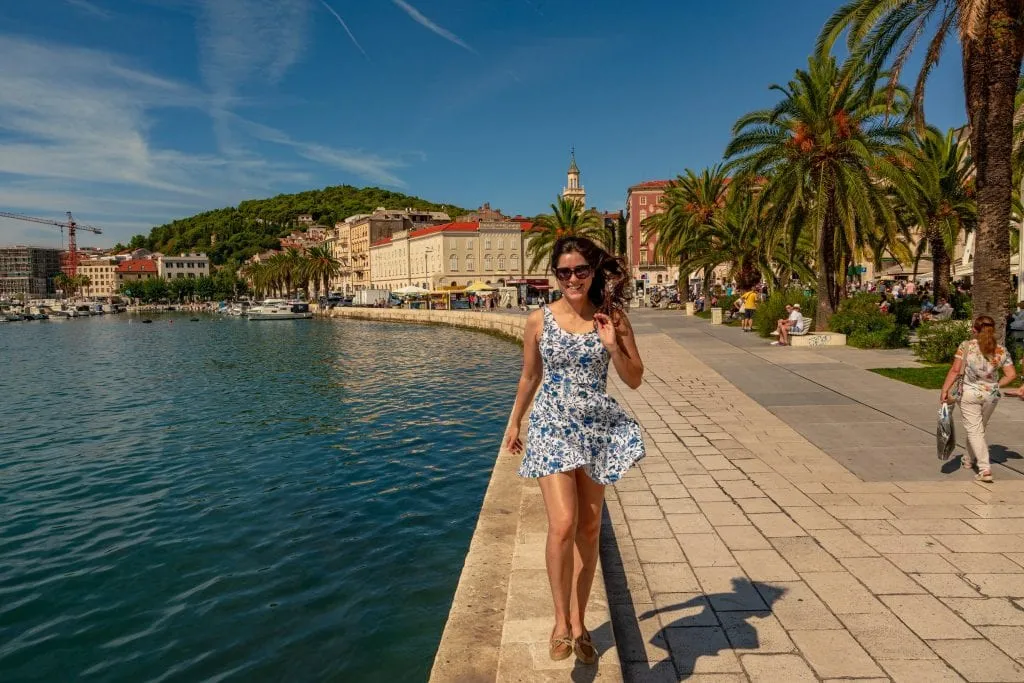 The Best Time to Visit Croatia
Make no mistake: while Croatia may have been an off the beaten path travel destination for travelers hailing from outside Europe 10 or 15 years ago, today it is enormously popular and has the summer crowds to match.
Spring or Fall: Best of Both Worlds
If you're hoping for a classic trip to Croatia with plenty of sunshine and swimming, early fall is your best option for a combination of warmth and lessened crowds.
Late spring can work as well, but you'll need to be able to tolerate water that's a bit colder, as it won't have warmed up all summer!
Summer: Great Weather + High Prices
A summer trip to Croatia is absolutely fantastic, and everything surrounding tourist infrastructure–tours, restaurants, hotels–will be open and thriving. The weather will also be warm and sunny, making it the perfect time to enjoy the coast and islands.
However, you'll need to accept that a higher price tag and more crowded attractions are the trade-off for traveling during peak time.
Winter: Offbeat + Cheap
A winter trip to Croatia can be a fabulous way to save money and soak up some sunshine during the northern hemisphere's darkest months, but there's no doubt it'll be a different kind of Croatia trip.
Say goodbye to hitting the beach, but hello to near-empty cities and low prices.
We spent a fabulous 2 weeks in Dubrovnik in February, and while it was definitely a different kind of trip–we didn't pack bathing suits and wore coats during the chilly mornings–the low prices and absolutely sublime experience of walking the city walls almost completely alone made it 100% worth it.
What to Pack for Croatia
Travel Insurance — We don't ever suggest traveling without travel insurance–anything can happen, and spending 10 days in Croatia is definitely a case of better safe than sorry. We use and recommend Safety Wing for Croatia trips.
Travel Adaptors for Croatia — If you're coming from outside of Europe, you'll definitely need adaptors for your electronics.
Pacsafe
 — We can't recommend our Pacsafe
enough: this travel safe is affordable, sturdy, easy to pack, and will help keep your valuables safe in your hotel room (not that you should need to worry much about theft from your hotel room during your trip to Croatia, but it's better to be safe than sorry!).
Sunscreen
— Because sunburns are never a good look in vacation photos.
Dry Bag
— Any 10 day Croatia trip that includes time on the water (so, most of them) can benefit from a dry bag to keep your camera and cell phone safe (without leaving them behind).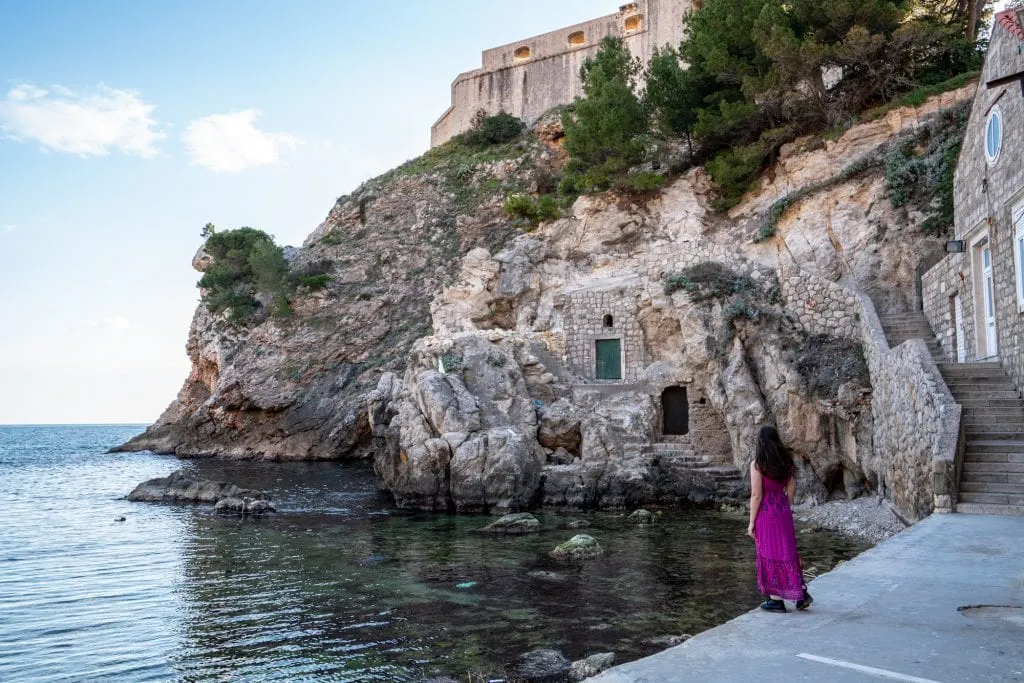 Swim Goggles
— If you're hitting the beach, definitely add swim goggles to your packing list for Croatia–they're cheap, small, easy to pack, and make swimming so much more fun!
Water Shoes — Croatia coastline is beautiful, but it's incredibly hard on the feet–Jeremy even managed to slice his foot on our most recent trip. You'll be much more comfortable swimming in Croatia if you bring some water shoes along with you!
Sea Bands
 & Non-Drowsy Dramamine
— If you're prone to motion sickness like me, I strongly recommend adding Sea Bands to your Croatia packing list.
I use them on all boats and the occasional bus, and if things get really bad, take some Non-Drowsy Dramamine as well.
Trust me–you don't want to miss out on the joys of boating around the Adriatic due to seasickness!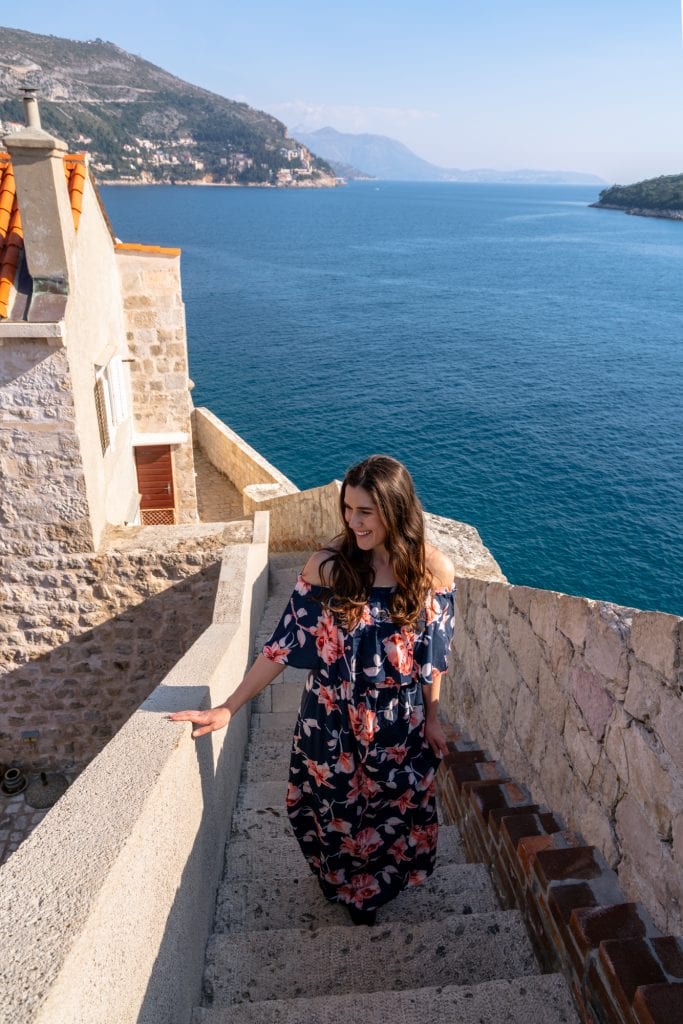 Tote Bag
— Incredibly light and easy to pack, a tote bag can serve as a grocery bag, beach bag, laundry bag, or just about anything else. They're incredibly handy and we recommend adding one to your packing list for Croatia. Ours has been our beach bag while in Croatia for years now!
Nalgene
— You're definitely going to want to carry water with you as you explore Croatia. Cut down on plastic waste and bring a reusable water bottle instead!
Comfortable Day Bag — We currently use Pacsafe's sleek anti-theft backpack and love it, but if you don't want to shell out the cash on this 10 day Croatia itinerary, that's totally understandable. Just aim for something comfortable to wear, not flashy, and medium-sized–we used a Northface Jester backpack for years and loved it as well.
---