Glacier hikes, puffin sightings, thundering waterfalls, and geothermal wonders: there is so much to be excited about when planning a trip to Iceland!
A trip to the Land of Fire and Ice is truly a vacation like no other, and we were smitten with it from the moment the plane touched down and we got to admire the lupines growing along the runway (seriously).
Iceland is an incredibly unique destination and offers a magnificent array of once-in-a-lifetime travel experiences, all in a (fairly) compact location.
However, to best take advantage of all that beauty within a limited time frame, you'll need to do quite a bit of planning before you take off on your first trip to Iceland.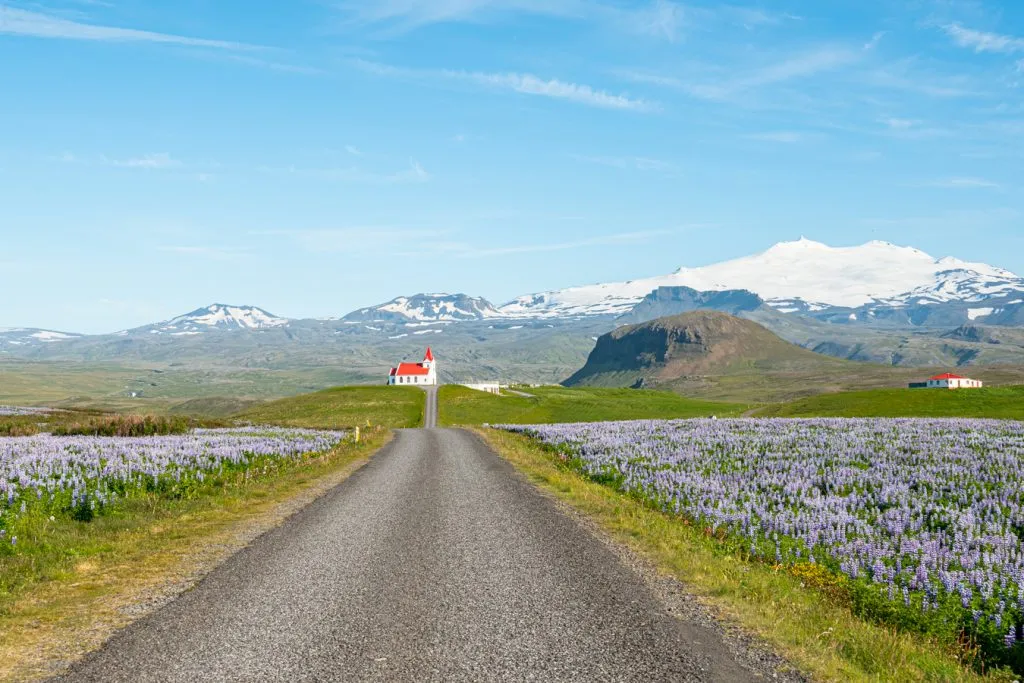 Some links in this post may be affiliate links. If you make a purchase through one of these links, we may earn a small commission at no extra cost to you. Please see our

disclosure policy

for more detail.
While you could certainly arrive with little advance planning and see some incredible sights, experiencing the best things to do in Iceland isn't as easy as hitting the open road with no (literal or figurative) plan.
The country's extreme popularity coupled with rural attractions and weather unlike what most people experience in their day-to-day lives means that you'll have a much better time if you carefully plan your trip to Iceland!
Follow this step-by-step Iceland travel checklist, and you're bound to have an unforgettable adventure when visiting Iceland for the first time.
Step 1: Check visa and entrance requirements.
Toto, it is definitely not 2019 anymore: while checking visa and entrance requirements has always been important before visiting a foreign country, it's safe to say that we'll all be paying a bit more attention to it in years to come than we did pre-2020!
As of late 2023, there are no travel restrictions to visit Iceland–but just in case, this official website provides up-to-date requirements for entering Iceland, including any testing requirements.
Icelandair also has a detailed page on entry requirements.
Don't forget to check any requirements that your home country has for returning, too!
In addition to these more topical necessities, don't forget the usual needs, like having more than 6 months of validity left on your passport.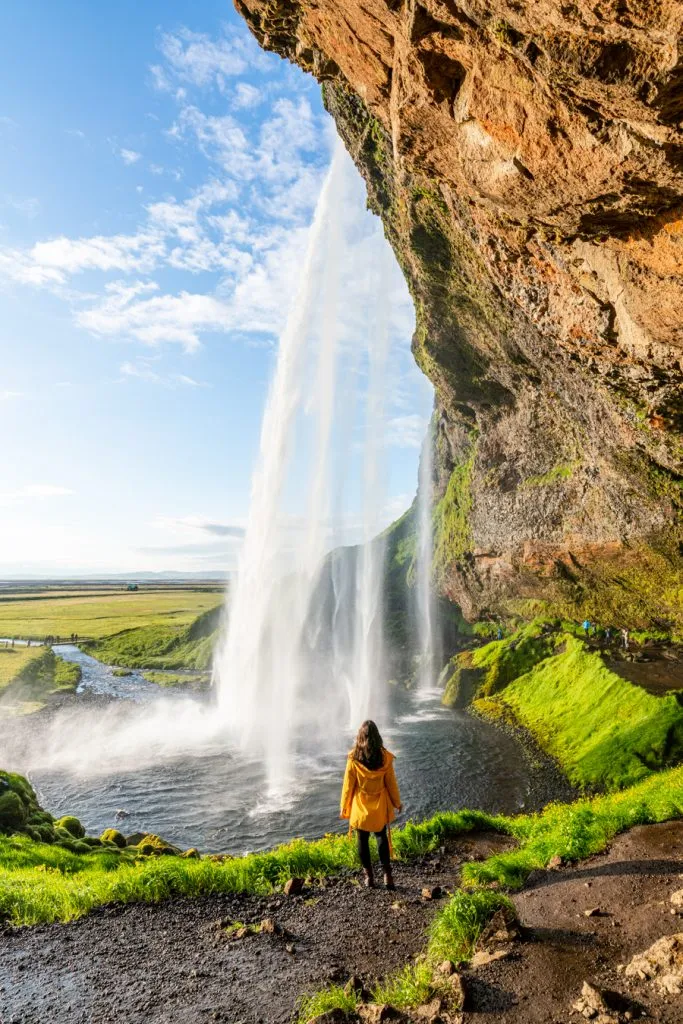 Step 2: Book your flights (the biggest step when planning a trip to Iceland!).
Without a doubt, booking flights is one of the most exciting parts of planning a trip to Iceland (or anywhere else)!
Once you book flights, your trip is official and you can start building the details of your adventures in Iceland around the states of your flights.
If your dates are somewhat flexible, we suggest checking prices a few days before and a few days after your intended arrival and departure dates when shopping for flights to Iceland.
You never know what deals you may happen to come across!
As the vast majority of all international flights in Iceland go through Keflavik International Airport in Reykjavik (KEF), shopping for flights to Iceland is a fairly straightforward process.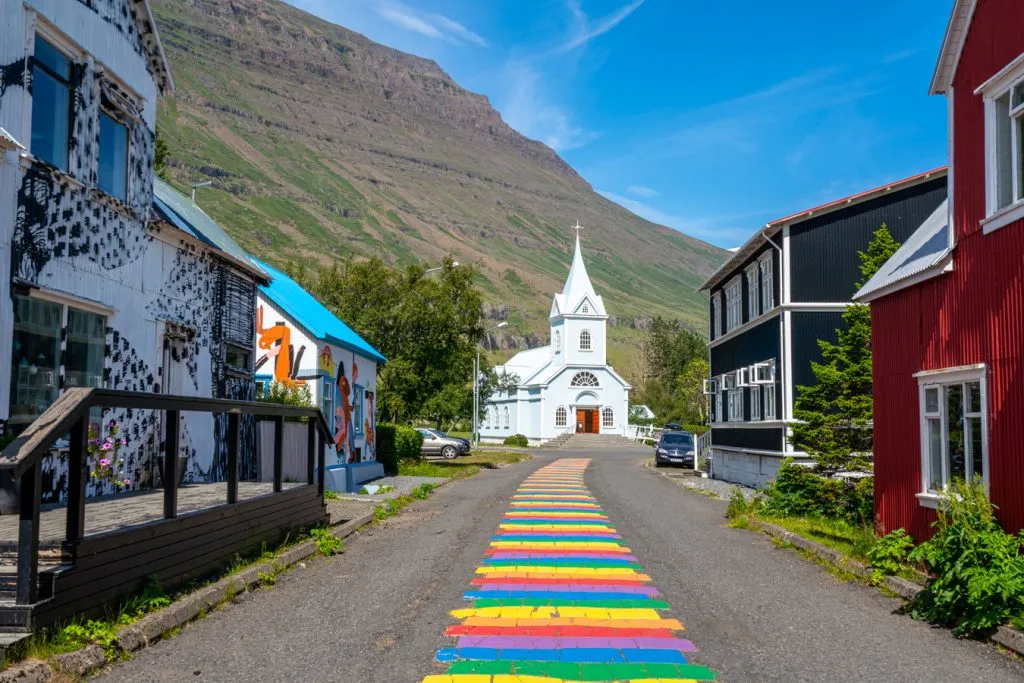 Step 3: Reserve your rental car (and read the fine print).
While some travelers to Iceland may choose to base themselves in Reykjavik and only take organized tours outside the city, for most visitors, visiting Iceland means that it is time for a road trip!
Whether you want to drive Iceland's legendary Ring Road (it's incredible), explore the popular South Coast in-depth (also incredible), or get off the beaten path in places like the remote Westfjords (again, incredible), renting a car will deeply enhance your trip to Iceland.
Given Iceland's extreme seasonality, rental cars can be a bit of a hot commodity in the summer, so book as far in advance as you can!
We use and recommend Discover Cars to find out which company has the most competitive prices and best rental contracts.
On our recent Iceland road trip, the best choice ended up being Global Rent a Car, and we had a great experience with them.
Wondering if you need to rent a vehicle with 4-wheel drive?
For a traditional Ring Road itinerary, a standard 2-wheel drive vehicle is just fine–but to drive on Iceland's unpaved "F" roads, 4-wheel drive is required!
We made use of our 4-wheel drive option several times on our road trip, but I wouldn't consider not having one a dealbreaker unless you have your heart set on driving yourself into the Highlands or to a particular offbeat spot.
We would've had a great trip to Iceland with or without F-road access!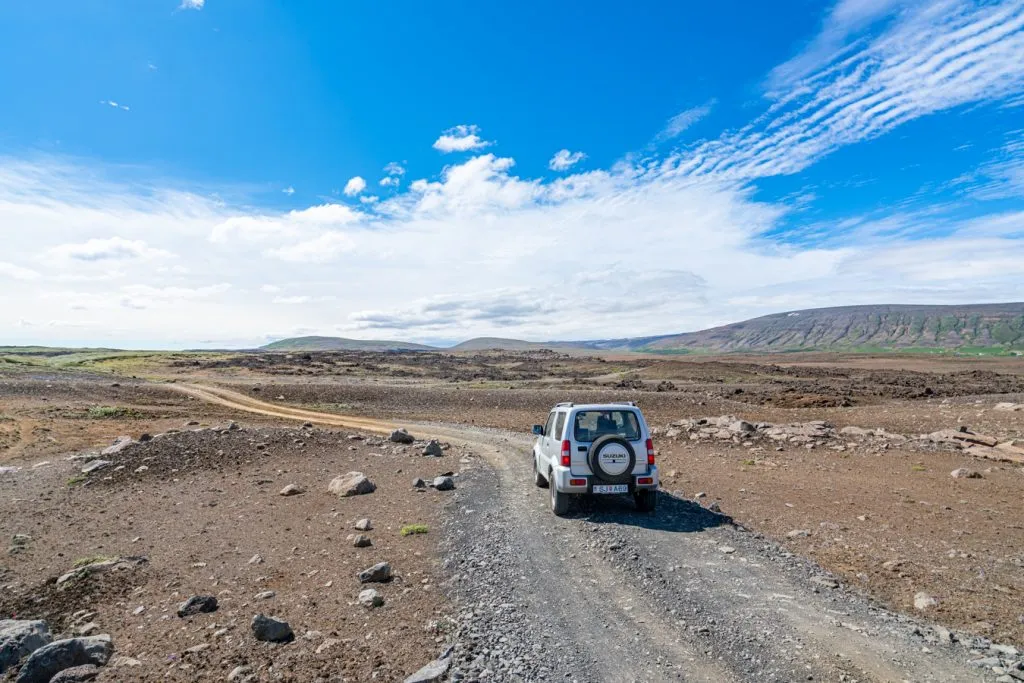 Step 4: Plan your Iceland itinerary.
With a seemingly limitless number of beautiful places to explore, there are as many possible Iceland itineraries as there are visitors!
A few tried-and-true options, though, include these amazing routes.
Iceland Ring Road Trip
The most classic Iceland itinerary, a Ring Road trip is perfect for visitors who have 10+ days in Iceland and want to see it all.
This is what we did, and honestly, we plan to go back and do it again one day–maybe more than once.
From the iconic attractions of South Iceland to the lesser-visited corners of the Eastern Fjords and North Iceland, the Ring Road makes for an incredible Iceland vacation.
Iceland South Coast Road Trip
Have a week or less in Iceland and want to take an epic road trip?
Try the popular South Coast!
This is where you'll find many of Iceland's most famous attractions, such as Jökulsárlón Glacier Lagoon, Vatnajökull National Park, and the iconic Skógafoss–just to name a few!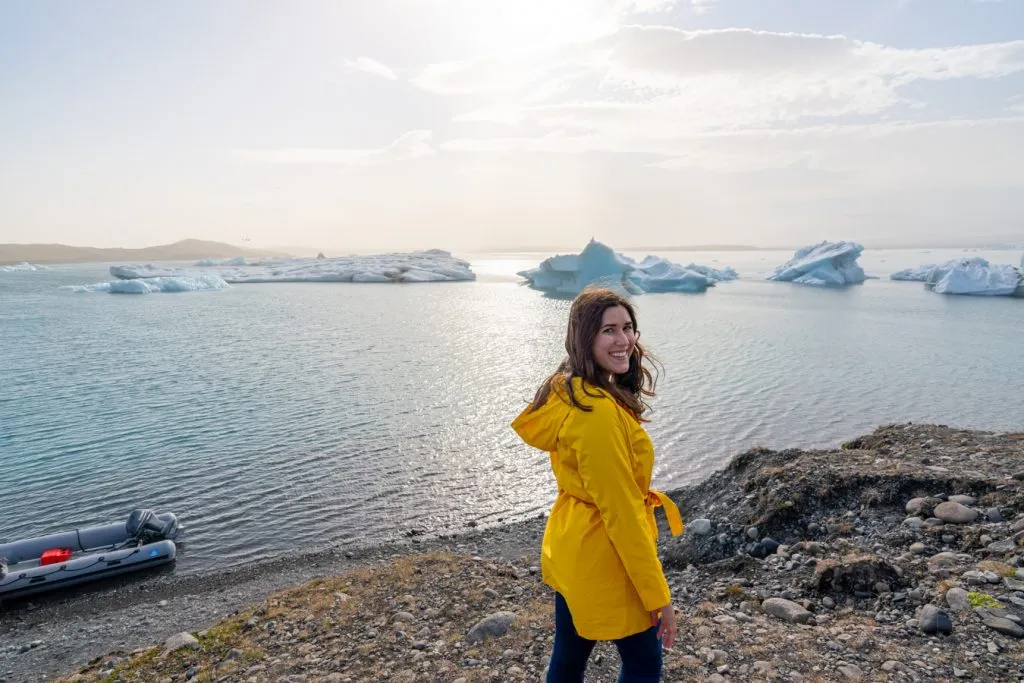 Reykjavik-Based Trip
Only have a few days in Iceland?
Don't worry!
By basing yourself in Reykjavik and taking well-planned day trips, you can enjoy some of the most iconic sights in Iceland (like the Blue Lagoon and Golden Circle) very quickly.
While we'd always recommend a longer trip to Iceland if possible, for the right traveler, even a 3-4 day Iceland vacation is well worth the effort it takes to get there.
Step 5: Finalize your Iceland travel budget.
There's simply no getting around this one: taking a trip to Iceland is expensive!
To save money when traveling to Iceland on a budget, you can make some concessions like shopping in grocery stores for food (and eating lots of gas station hot dogs–a must-have Iceland experience on any budget), staying in basic lodging, and prioritizing only the experiences that are important to you.
But… even with all that, the price tag is still high.
Before booking your lodging and attractions (more on that in a few paragraphs), be sure to run the numbers and see exactly what you have to spend.
Better to make informed decisions along the way than have a nasty surprise bill at the end of your Iceland vacation!
This guide to budgeting for a trip explains how we budget for our travels in a step-by-step way and can help you create an Iceland budget that works for you.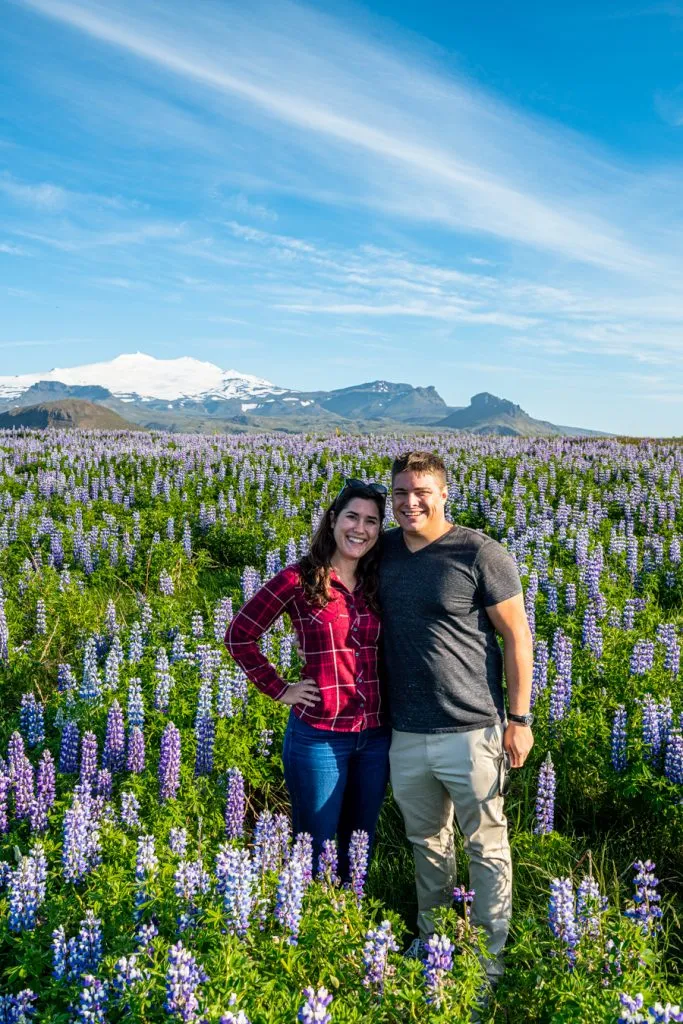 Step 6: Decide where to stay and make reservations.
If you're taking an Iceland road trip, especially during the summer, booking your hotels and/or vacation rentals as far in advance as possible is essential.
Most of Iceland's most popular attractions are found in rural areas, and there are often only a few hotels or guesthouses nearby.
In order to complete your road trip efficiently–for example, driving the Ring Road–you'll want to have your lodging chosen and booked before starting your trip.
We use Booking.com to find and book lodging in Iceland!
A few hotels that stood out on our recent Iceland road trip are Hotel Vík í Mýrdal (fantastic central location in Vik), Hótel Laxá near Mytvan (rural but convenient), and Fosshotel Nupar (perfectly located for glacier hiking in Vatnajökull National Park and visiting the glacier lagoons).
Step 7: Book bucket list tours and activities in advance.
Glacier hikes, snorkeling between tectonic plates, soaking in the famous Blue Lagoon, riding Icelandic horses: many of the absolute best things to do in Iceland require booking a tour or ticket!
And, like rental cars and hotels, tours and activities have a tendency to sell out in the summer.
If there are any bucket-list Iceland experiences you want to make sure you don't miss, be sure to book them when planning your Iceland trip!
Here are a few popular options that are great to book in advance:
Silfra Snorkeling Tour — Want to snorkel between Europe and North America?
Iceland is the only place you can, and we will never forget this incredibly unique experience!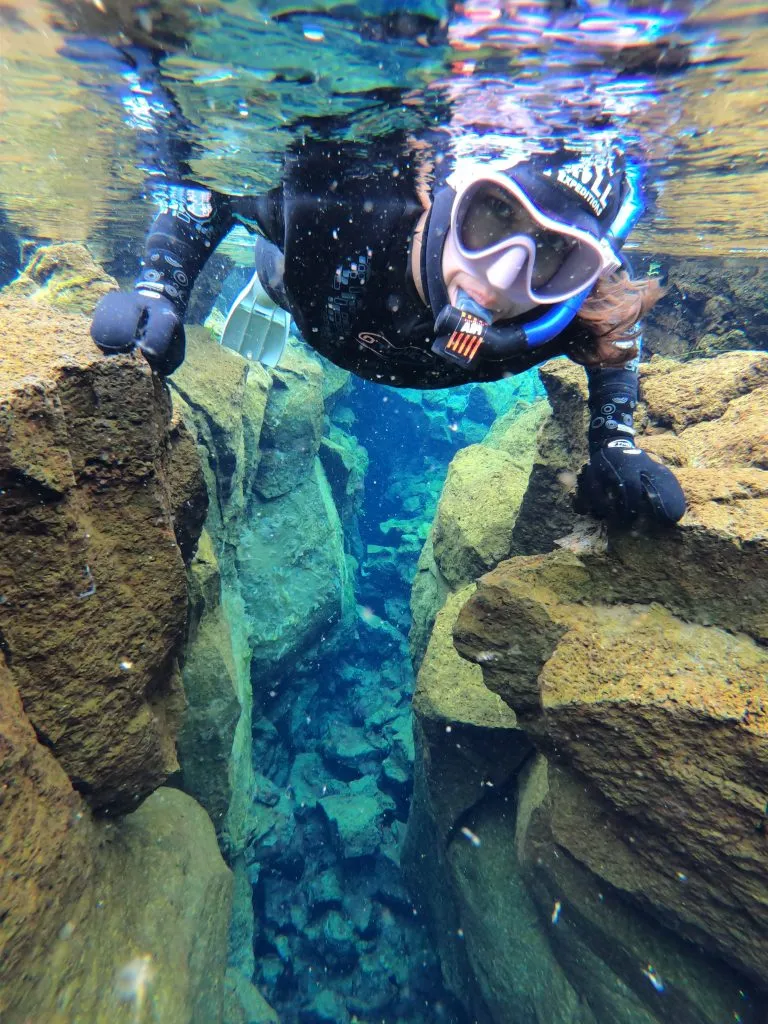 Glacier Hiking in Skafatell National Park — Hiking on a glacier is one of the most incredible experiences in Iceland, and we loved this tour.
Blue Lagoon — The Blue Lagoon is one of the most famous places in Iceland, and you can't simply show up for the day–especially during the summer.
South Iceland Day Trip — Basing yourself in Reykjavik and don't want to drive during your first time in Iceland?
This popular day trip will show you Iceland's most famous waterfalls and beyond.
Step 8: Make a packing list (and shop).
More than most destinations, packing for Iceland requires some advance planning!
The country's extreme climate paired with the fact that most people who plan a trip to Iceland are planning to do things they've never done before–like a hike on a glacier, perhaps–means that you'll likely want to purchase some gear before taking off!
While you can certainly find most of what you would need in cities like Reykjavik and Akureyri, most of the best places to visit in Iceland are quite rural, with few stores around.
And, Iceland is not exactly a budget-friendly place to shop!
A detailed breakdown of what to pack for Iceland requires a whole other blog post (and packing for Iceland in winter is even more intense), but here are a few things we recommend bringing:
Travel Adaptors for Iceland — If you're coming from outside of Europe, you'll definitely need adaptors for your electronics!
Waterproof Jacket — Mine is no longer available but is similar to this popular jacket, and Jeremy loved this one in Iceland.
Sleep Mask — Midnight sun during the summer in Iceland is no joke, and a sleep mask is a must!
I don't typically like to wear sleep masks, but I was so glad to have one during our summer trip to Iceland.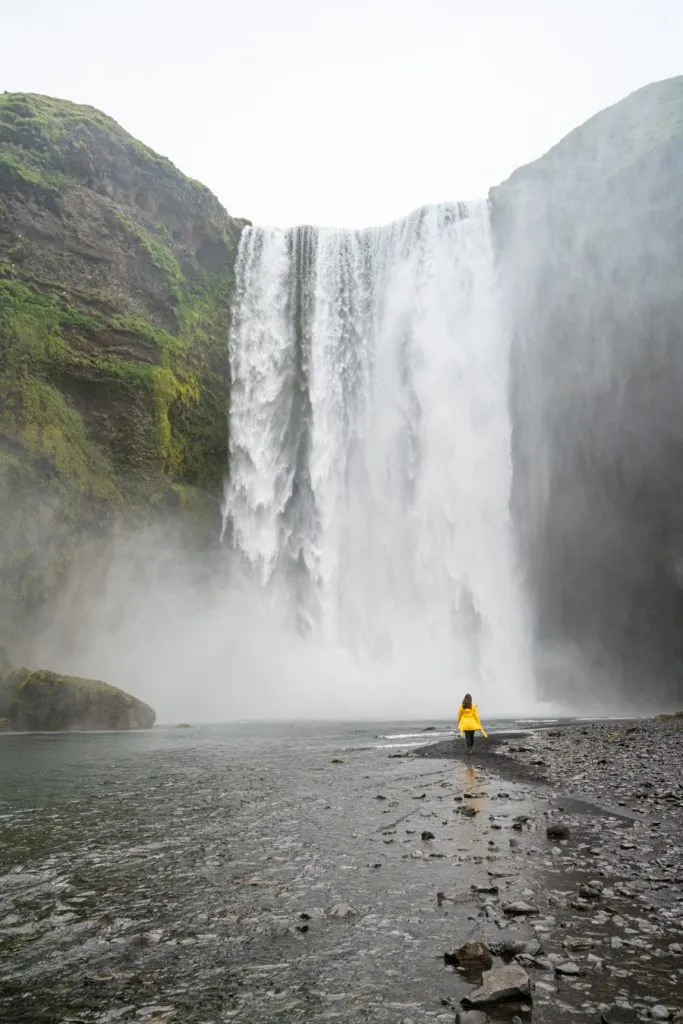 Lonely Planet Iceland — We don't use travel guides in every destination, but in rural, widespread, land-of-confusing-spellings Iceland, we loved having one!
Waterproof Pants — Perfect for hiking on glaciers with! I use these; Jeremy uses these.
Waterproof Boots — There's nothing like having warm and dry feet! I adore these boots and have been wearing them for years.
Reusable Water Bottle — Avoid plastic waste, cut your expenses, and enjoy even more of Iceland's fantastic tap water. Win/win/win.
Step 9: Purchase travel insurance for your trip to Iceland.
Don't forget to buy travel insurance when planning a trip to Iceland!
While Iceland is an incredibly safe country to travel in, traveling in general opens you up to vulnerabilities you simply don't have at home.
If you lose your luggage, have a fender bender in your rental car, get pickpocketed, or–heaven forbid–get injured, you'll be glad you have the insurance.
Given how inexpensive travel insurance is when purchased in advance (especially as compared to the cost of flying to and then renting a car in Iceland), we consider it well worth the investment.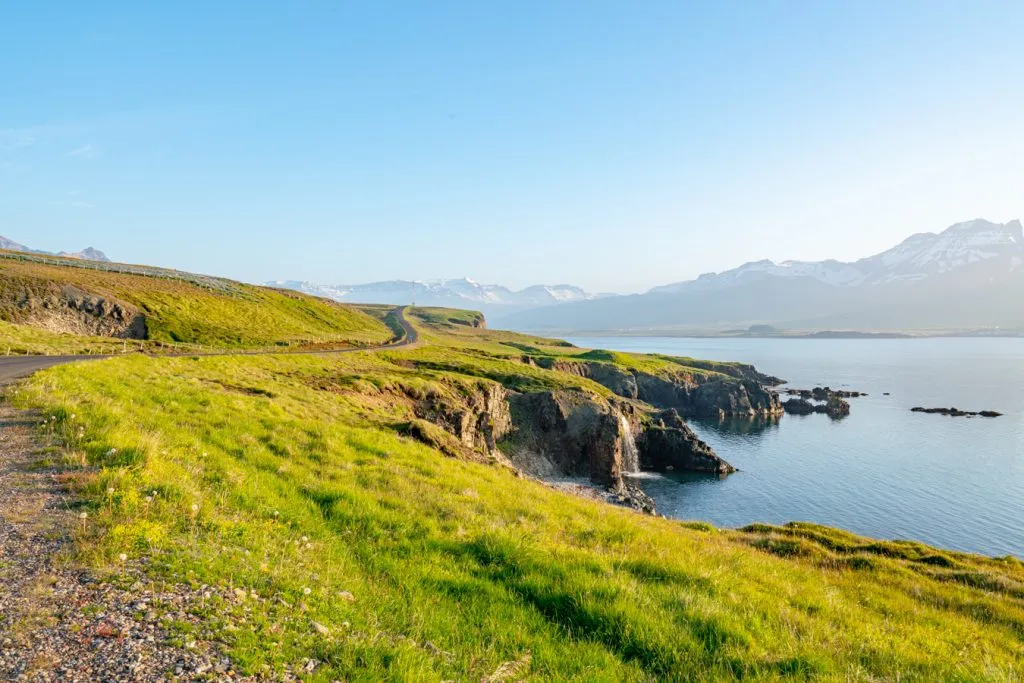 However, that being said, travel insurance companies have been about as prone to changing requirements over the last couple of years as borders have been.
Safety Wing is generally considered a reliable option, but be sure to double and triple-check coverages for any travel insurance policy these days, especially if you're looking for protection from COVID-19-related issues.
Check travel insurance prices and coverage for your Iceland vacation now!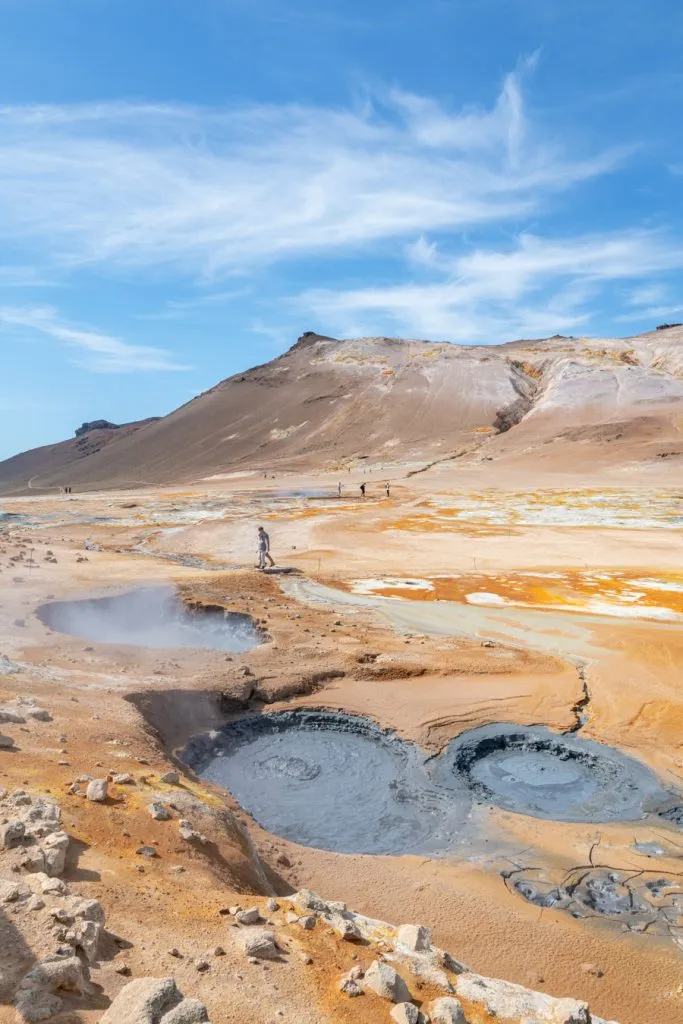 Step 10: Make an arrival plan for your trip to Iceland.
Once you finally finish planning your trip to Iceland and board your plane bound for the Land of Fire and Ice, you'll still have one final logistical hurdle to overcome before kicking off your adventures: getting from the airport to wherever you're going next.
For many travelers, that will mean walking or hopping the shuttle over to whatever rental car office they're using (that's what we've done).
However, if you're not renting a car on the day you arrive in Iceland, you'll likely still need to get from the airport to the center of town, which is about a 45-minute drive (there isn't a train).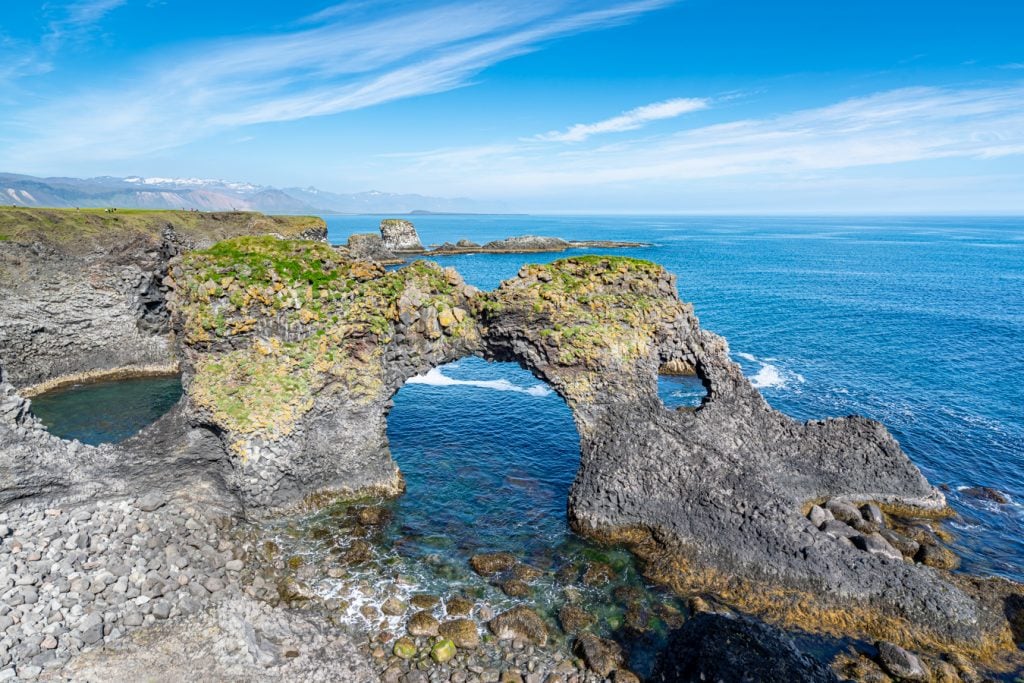 Bus transfers like this are the most popular and economical option to get from KEF to central Reykjavik for those who aren't driving.
If you're looking to splurge as you put your Iceland travel plan into action, though, private transfers like this are also available and will get you to your hotel faster.
Both options have their pros and cons, but the time to decide isn't when you're jetlagged, exhausted, and desperate to be done traveling.
A little advance planning can go a long way, and ensure you step off the plane confident that you've planned the perfect first Iceland trip!
---