Looking for the best books about Iceland to read before your trip?
Iceland is a remote, desolate land known for its volcanic landscapes, ice-capped glaciers, and sweat-inducingly high prices (how much for a burger!?).
In short, Iceland's landscapes and culture are downright inspiring, but its literary contributions often aren't as famous internationally as they deserve to be.
Icelandic authors have gone on to win noble prizes in literature and international acclaim. Not bad for a country with only 336,000 residents!
If you've ever wanted to learn about Iceland, or hear tales and folklore of its people, then you'll love these books about Iceland, from insightful non-fiction to gripping fictional tales.
Here are the best Icelandic books to add to your reading list!
This Iceland book guide was written for Our Escape Clause by fellow bibliophile Louisa Smith of Epic Book Society. Thanks for joining us, Louisa!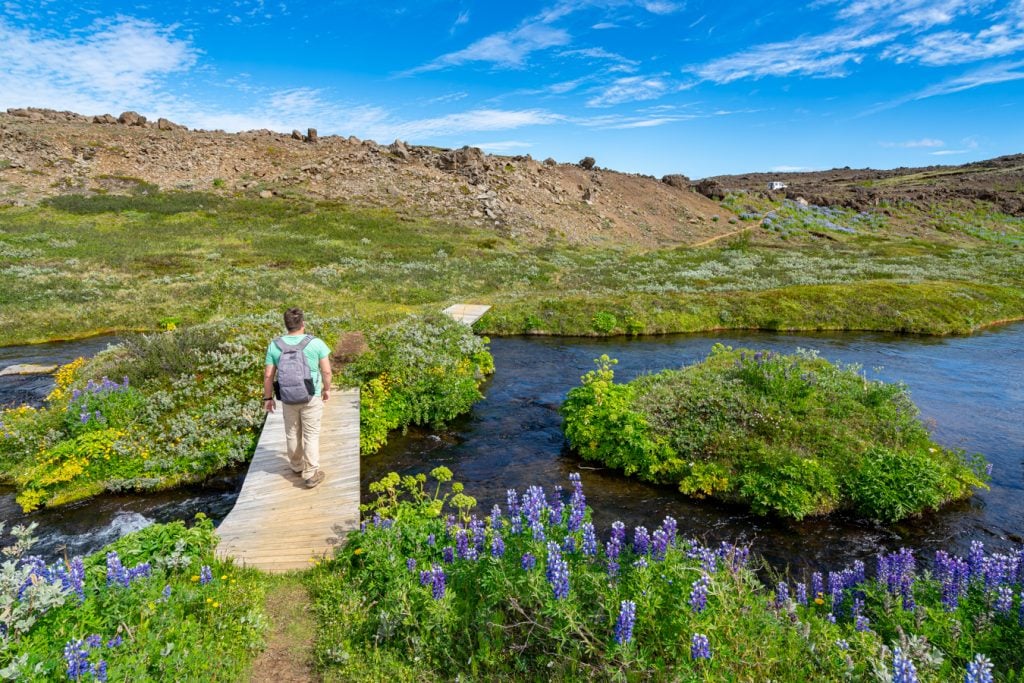 How To Read While Traveling
As wonderful as it is to have beautiful books lined up on shelves, let's face it–carrying around heavy, bulky books about Iceland while traveling is way too much of a hassle.
Instead, we recommend reading via the Kindle App (because we all read on our phones these days anyway–might as well read books instead of social media!).
Prefer to listen to audiobooks instead?
For audiobooks, Audible is a fantastic option!
If you've never used Audible before, download a free trial before your trip to Iceland!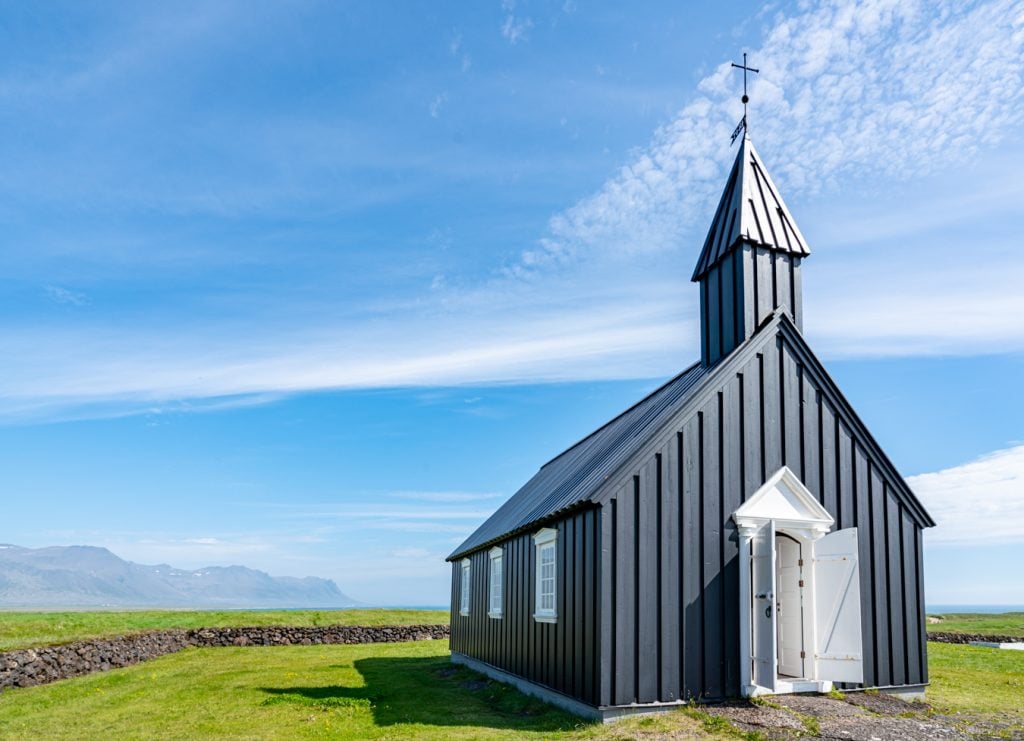 The Best Non-Fiction Books About Iceland
If you're planning to visit Iceland any time soon, you might want to check out some non-fiction books about Iceland so you can brush up on the history and what to expect from the culture
The Little Book of Tourists in Iceland by Alda Sigmundsdottir
Iceland has been a popular tourist destination for decades, and while tourism brings prosperity to the economy, it also brings a whole load of challenges.
The Little Book of Tourists in Iceland highlights some of the difficulties the country faces because of the amount of tourism, from the social and environmental impacts to the harmony between travelers and locals.
The book contains a series of short essays, which aims to offer insights into the problems Iceland faces and share tips on how visitors can travel there safely, responsibly, and in a way that is respectful to the locals.
If you're thinking of visiting Iceland soon, this is Iceland travel book is a must-read!
The History of Iceland by Gunnar Karlsson
Iceland's long and impactful history covers over 1,100 years.
In The History of Iceland, Gunnar Karlsson tells how it is from the earliest recorded settlements in the 9th century to modern-day society.
This literary history lesson has been delivered clearly and concisely, providing a vivid account of key events throughout history and of how society has adapted and gone about its way of life.
It even tells about iconic natural disasters that shook the nation (sometimes, literally).
Written by a professor of History at the University of Iceland, The History of Iceland is incredibly informative while still being written a captivating voice reminiscent of historical fiction
This fascinating book about Iceland is definitely one to add to your reading list.
Names for the Sea: Strangers in Iceland by Sarah Moss
Since the age of 19, Sarah Moss always dreamed about moving to Iceland.
In 2009, she finally saw her chance after spotting an advert for a job at the University of Iceland.
When she got the job, she and her kids left their quaint English town for the wild and unknown land of Iceland, an adventure that eventually became the subject of her memoir, Names for the Sea: Strangers in Iceland.
Soon after her move, Iceland went into an economic crisis which caused her salary to be sliced in half.
After that, the Eyjafjallajökull volcano erupted.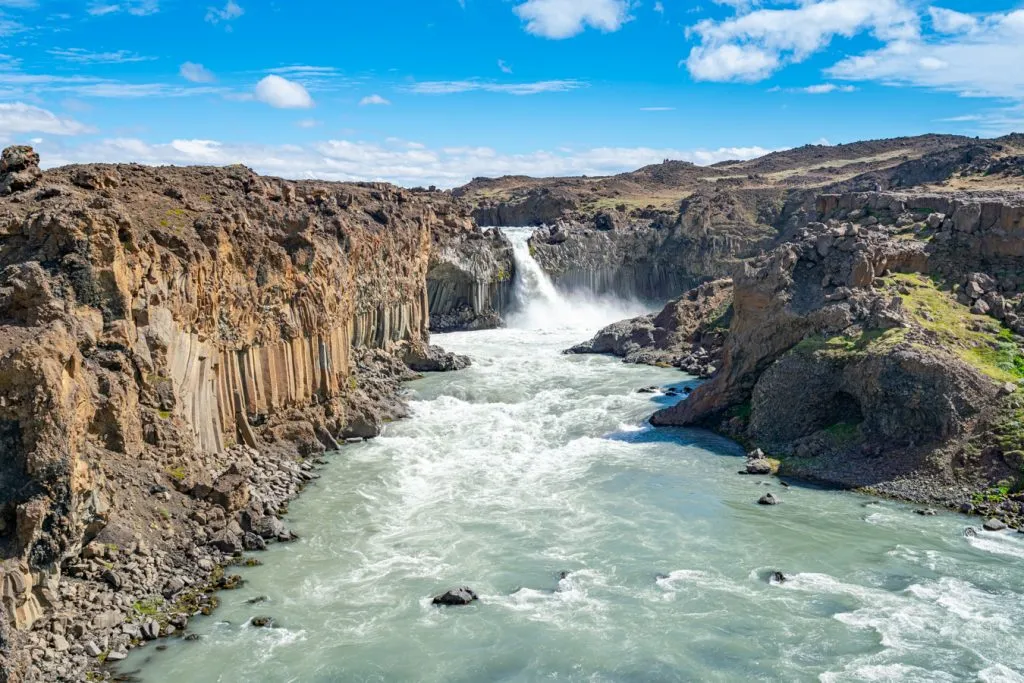 But despite all these challenges, she managed to find a good life here.
She made new friends, including a poet who lived during WWII and witnessed the only bombs fall on Iceland, and a woman who speaks to elves.
In this enlightening memoir, Moss creates a literary painting of the strange Icelandic landscape, from its bubbling hot spring pools to the unsurfaced roads, to the northern lights that often dance in the skies at night.
This is Moss's biographical book of travel and self-discovery, telling of how she and her family settled into a new life in Iceland and adapted to a new way of life.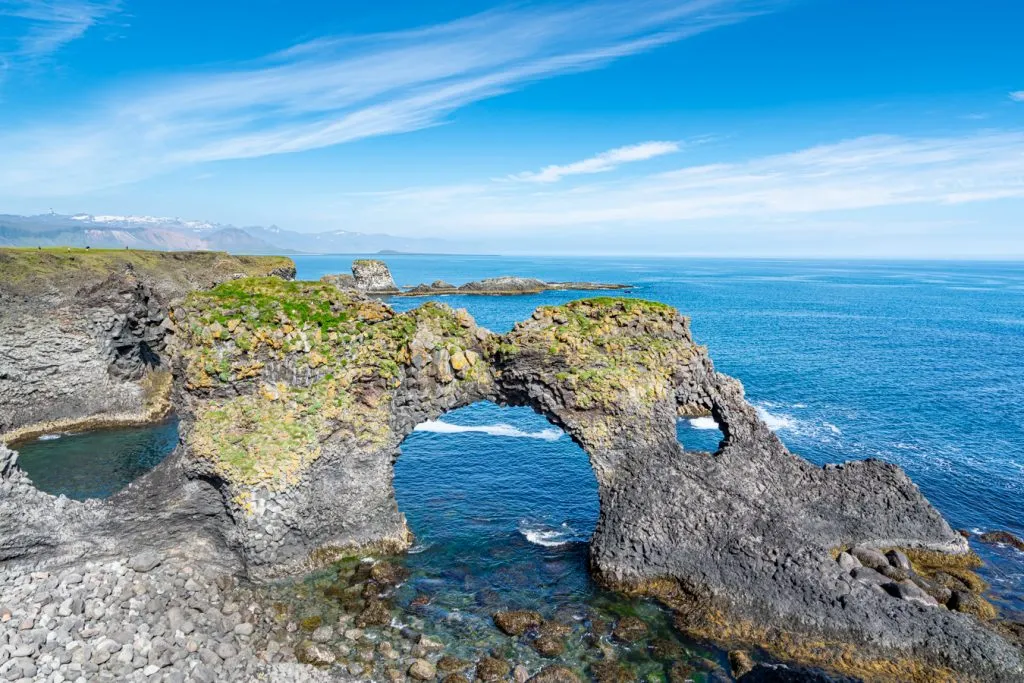 Viking Age Iceland by Jesse Byock
Another great history book about Iceland is Viking Age Iceland by Jesse Byock.
In this fascinating non-fiction work, he describes medieval Iceland and all of its uniqueness.
Centuries ago, Iceland had no foreign policy, no defense forces, no rulers, no royal families, and no peasants either. It rarely had any battles.
And yet, it still has an abundance of stories to tell. Its history comes from its people.
In Viking Age Iceland, Jesse Byock unlocks the secrets to the Viking social structures and cultural codes in a captivating voice.
Through this fascinating non-fiction book, you'll learn about the anthropology and ethnography of Iceland's society in a vivid and graphic way.
It's another non-fiction Icelandic book that reads like fiction!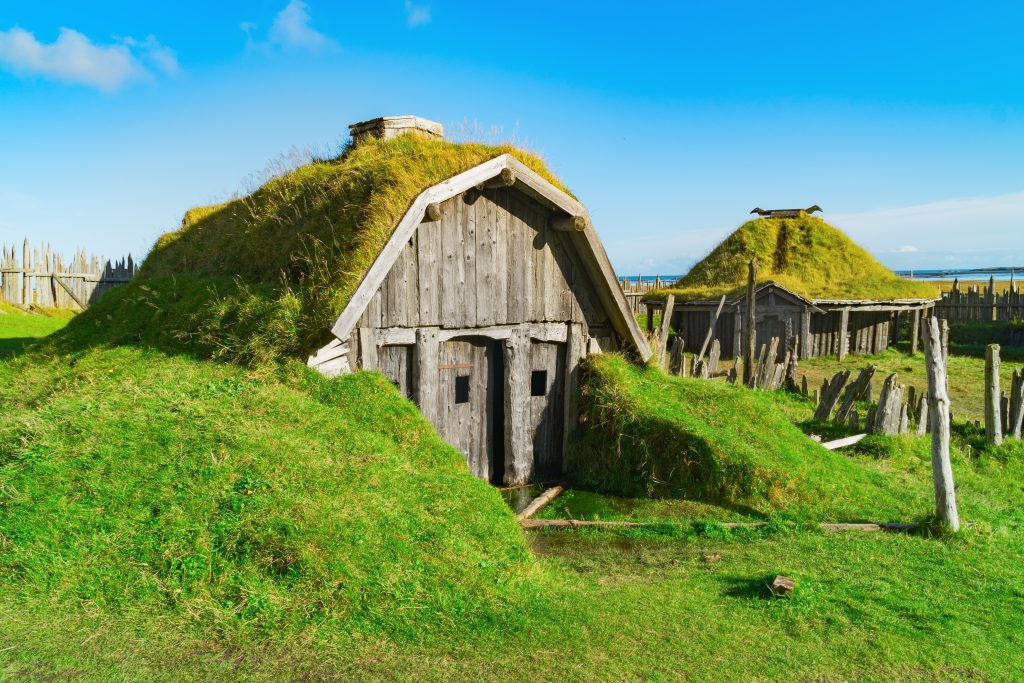 The Promise of Iceland by Kari Gislason
The Promise of Iceland is a heartwarming memoir of Kari Gislason, who travels to Iceland in 1990 to meet his father for the first time.
Kári Gíslason was raised by his British mother, who had sworn not to reveal his father's identity after the two meet in secret when she was working for the army there.
When Gislason was growing up, he was aware of his father's identity but knew of a pact between him and his mom to keep his identity a secret, so never pursued him.
When he was 27, he decided it was time to break the pact.
Upon arriving in the Icelandic city of Reykjavík, he traces the steps of his mother who found herself in Iceland in 1970, after taking a job as an English-speaking secretary in the Army of Foreign Secretaries.
Set out to find his biological father, he found a new meaning of home.
On this epic journey, he realizes that it wasn't his father he was longing for all these years, but Iceland, the place where he was born but never knew.
This book is a little similar to The Alchemist, in that it follows one man's journey toward acceptance and knowledge.
Rick Steves Iceland by Ian Watson and Rick Steves
Rick Steves Iceland is like a nature documentary in written form, and an excellent guidebook for planning your trip to Iceland.
It's a definitive guidebook to the mystical land of glaciers, volcanoes, dancing northern lights, volcanic lakes, and hot spring pools.
No matter if you have a weekend to spend in Iceland or a complete two-week itinerary, this book will reveal all the number one sites you should see and offers strategic advice on how to see them.
Steves also gives helpful tips and advice on how to save money, get the most out of your time, beat the crowds, avoid tourist traps, find suitable accommodation, and book reputable tours.
Complete with maps, packing lists, and other useful resources, you won't need any other guidebook while visiting Iceland.
How Iceland Changed the World: The Big History of a Small Island by Egill Bjarnason
I mentioned earlier how Iceland has a vast history, despite never participating in a full-scale war.
In How Iceland Changed the World, Egill Bjarnason details how this tiny island has had a big impact on the world despite never getting into conflicts.
When a Viking ship ran aground in the middle of the North Atlantic, suddenly Iceland was born.
Over 1,200 years, the island has produced notable diplomats, musicians, sailors, and soldiers, as well as a dynamic landscape, that has quietly altered the globe.
In this little non-fiction book, readers will learn how Iceland played a role in the French Revolution, the foundation of Israel, and even the Moon Landing.
This humble nation has played a pivotal role in world events, yet has barely earned any credit… until now.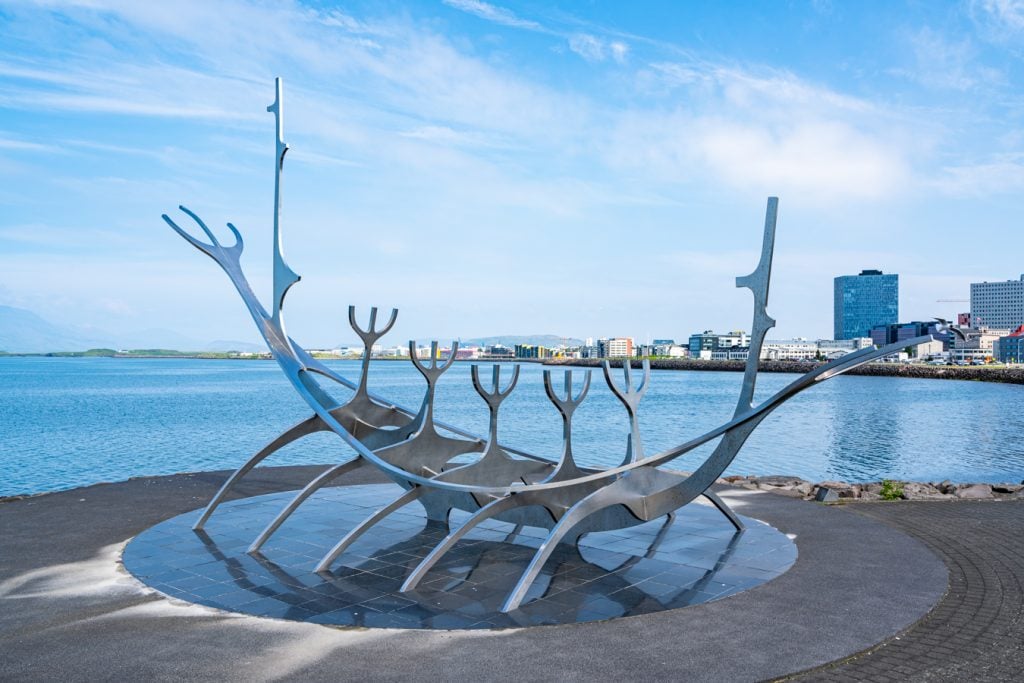 Excellent Books + Novels Set in Iceland
Iceland is home to some of the world's best novelists, from Nobel prize winners to international bestsellers.
If you're looking for a riveting tale to get lost in, these are some of the best fiction books set in Iceland!
Woman at 1000 Degrees by Hallgrímur Helgason
Woman at 1000 Degrees is a heartwarming and humbling novel by Icelandic author Hallgrimur Helgason.
This Iceland novel is narrated by an 80-year-old woman who is almost at the end of her life.
She has two or three weeks left to live and has even booked her cremation appointment, where her body will be heated to 1,000 degrees.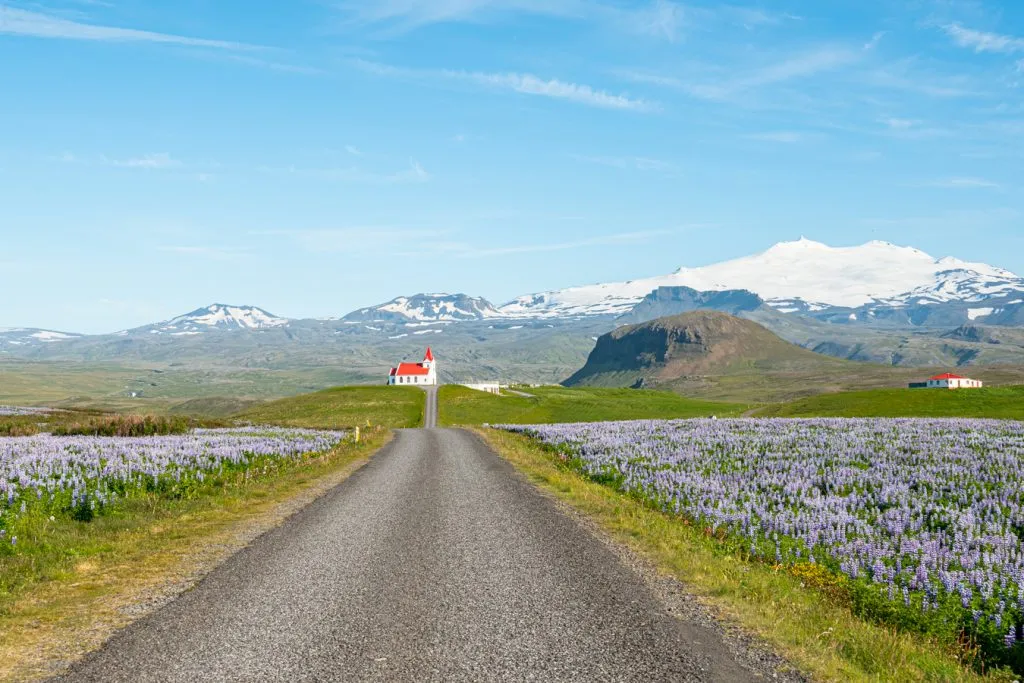 Over the course of her final weeks, she talks about her fondest memories, her childhood growing up as the daughter of Iceland's first president, to her teenage years living alone in war-torn Europe.
She talks of her love affairs and her travels around several continents. She talks of her husband, kids, and her experience living through financial instability.
This is the good, bad, and ugly of a woman who was unwavering in the face of adversity, who adapted and faced challenges throughout her whole life.
Woman at 1000 Degrees is not only an award-winning, bestselling novel set in Iceland but an original story that's never been done before.
Each page is as unpredictable and as remarkable as the next!
Butterflies in November by Auður Ava Ólafsdóttir
Butterflies in November is a funny travel book from Iceland about a thirty-something woman who wants to leave the chaos of her normal life and travel.
After her husband leaves her for another woman, her best friend comes to console her.
Only she falls and is badly injured, leaving her to care for her best friend's mute son.
One day, she wins 40 million kroner on a shared lottery ticket, and with that, she heads off on a road trip with the boy across the vast lands of Iceland.
Along the way, some animals may die, her ex-lovers make an unexpected appearance, and the narrator learns the extraordinary lesson of what it takes to be a mother.
This hilarious tale covers themes of family, building relationships, and learning the consequences of life's mistakes.
The Fish Can Sing by Halldór Laxness
One of the most beloved novels set in Iceland is the classic book The Fish Can Sing.
It was written by Nobel Prize-winning author, Halldór Laxness, and is an endearing coming-of-age tale with hints of light irony and dark humor.
It follows the story of an orphan, Alfgrimur, who has spent his childhood raised by an eccentric elderly couple in a small turf cottage.
Alfgrimur hopes to become a fisherman one day, like his adoptive grandfather.
That all changes one day he meets the iconic opera singer, Gardar Holm.
Gardar Holm has bought International fame and pride to Iceland, and yet no one in Iceland has ever heard him sing.
When he meets Alfgrimur, Holm is interested in the young man's musical potential and encourages him to look to the world outside Iceland to find fame and fortune.
As Alfgrimur follows his dreams, he is faced with the challenge of finding his own path while staying true to his heritage.
The Sagas of the Icelanders by Various Authors
To Icelanders, the Viking era is also known as 'The Saga' era.
It was the first time that the Norse men and women settled on this land and built the foundations of Iceland's civilization.
In The Sagas of the Icelanders, a group of Icelandic authors has come together to share tales of the lives and deeds of their descendants, who traveled from as far as Greenland and North America to live here.
They are stories of folklore and mythology, some based on true events and others on myths.
The Sagas is considered one of the world's great literary treasures and covers social issues like love, hate, fate, and freedom.
If you're looking to understand the history of Iceland's culture, this Icelandic book is a great place to start!
The Draining Lake by Arnaldur Indriðason
After an earthquake causes the water level of an Icelandic lake to drop, the skeleton of a man half-buried in the sand is revealed.
It had a hole in the skull and had obviously been there for many years.
Only, it had a heavy radio transmitter with Russian inscriptions attached to it.
So begins the captivating story of The Draining Lake, a popular mystery novel set in Iceland.
Erlendur, Elínborg, and Sigurður Óli are the police officers in charge of the investigation, which takes them as far back as the Cold War when intelligent students would be sent to Communist East Germany to study.
Their investigation opens up a world of mystery, horror, and shattered dreams.
The Draining Lake is a fictional Iceland book but has very real emotions portrayed throughout the book.
It tells of the loss of the missing students who were sent for "greener pastures" and the grief of the parents left behind.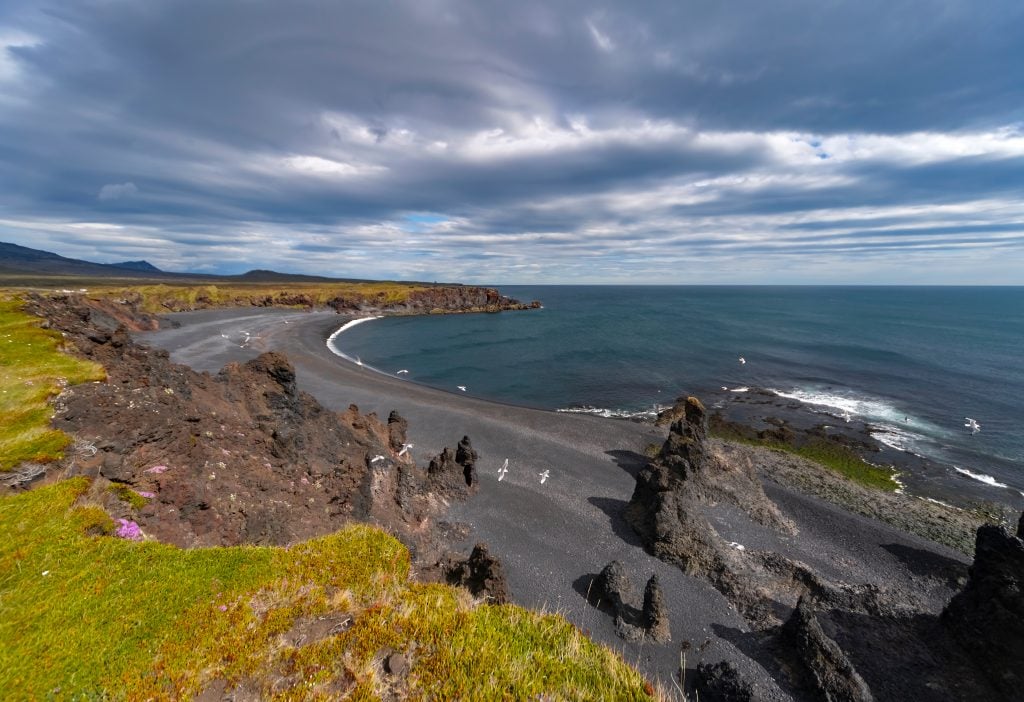 I Remember You by Yrsa Sigurdardóttir
I Remember You is a paranormal, thriller, and mystery novel that reveals the terrifying tale of three friends who are tasked with renovating a rundown house in a remote location.
Only, they soon realize they are not as alone as they thought.
Something is not happy about their presence being there.
Meanwhile, a doctor is investigating the suicide of an elderly woman.
As he learns more about the woman, he learns that she was obsessed with his missing son.
If you're a fan of Stephen King and horror novels, then this frightening novel will be the perfect addition to your reading list.
Based on somewhat true events, this page-turning Icelandic book will keep you up at night.
Burial Rites by Hannah Kent
In Hannah Kent's debut novel, Burial Rites, readers are taken on a literary journey of mystery and despair.
Based on a true story and set in 1829, it follows a young woman, Agnes, who was charged with the brutal murder of her master.
In those days, the penalty for murder is death.
In those final days before she faces her punishment, Agnes is sent to an isolated farm to await her fate.
Her family has disowned her, and only Tóti, a priest chosen to be her spiritual guardian, tries to understand her.
Meanwhile, as the hour draws near, the farmer's wife and daughters uncover another side to the story that may help Agnes escape her fate.
Burial Rites is a riveting read and is expertly written, portraying an emotional account of one woman's struggles to endure when no one listens to her side of the story.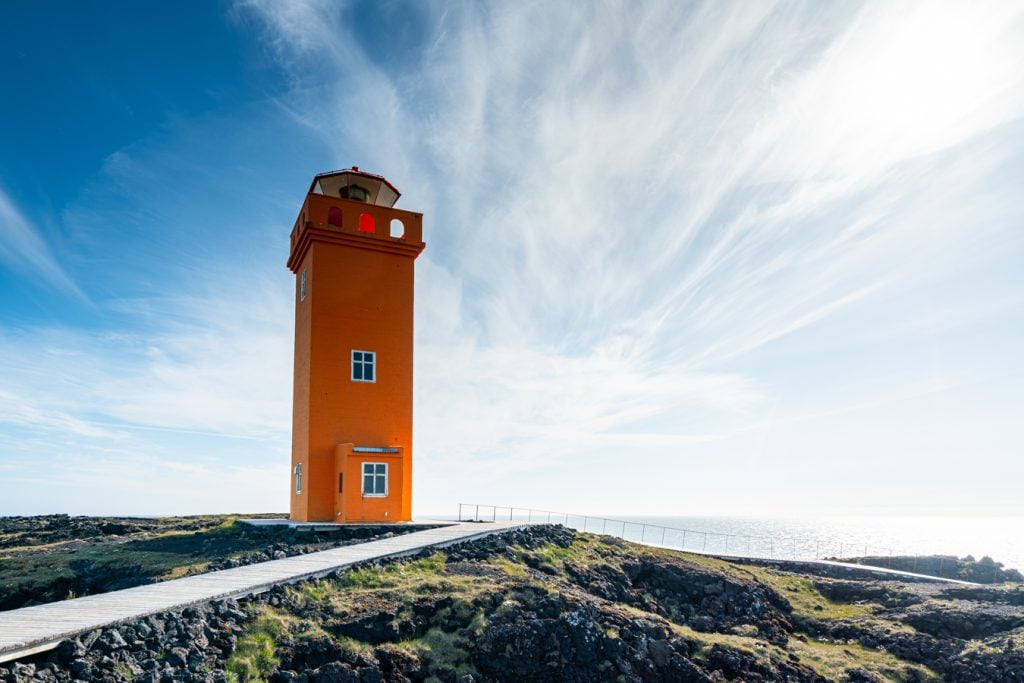 101 Reykjavík by Hallgrímur Helgason
If you're looking for a pop-culture, young adult novel with hints of humor and coming-of-age elements, 101 Reykjavík is the one.
It tells the story of Hlynur Björn, a 30-something loner with no job and still living at home with his mom.
One day, his mother comes out as a lesbian and moves her Spanish girlfriend into their home.
In this memoir-style Icelandic novel, 101 Reykjavík reveals a funny and bizarre love triangle story with hints of perverse sexuality and "slacker culture".
It pokes fun at Icelandic culture and foibles but in a lighthearted kind of way.
Ready to start reading?