Looking to escape the crowds, get off the beaten path, and enjoy some (relatively) unknown vacation spots in the US this year?
You have plenty of options!
While every destination is "known" to someone (a secret travel destination in an obscure corner of the US to you may be a common weekend getaway to someone from the opposite coast), there's no doubt that some places to visit in the US get a little too much love, while others are woefully underrated.
To help travelers spread the love, we've teamed up with more than two dozen other travel bloggers to curate this list of unknown places to visit in the US.
From secret small towns to little-visited paradise islands to underrated national parks, there's something for everyone here.
All regions are represented, so no matter what part of the country you're most familiar with, you're bound to discover a new-to-you corner of the United States.
Here are the best hidden vacation spots in the USA!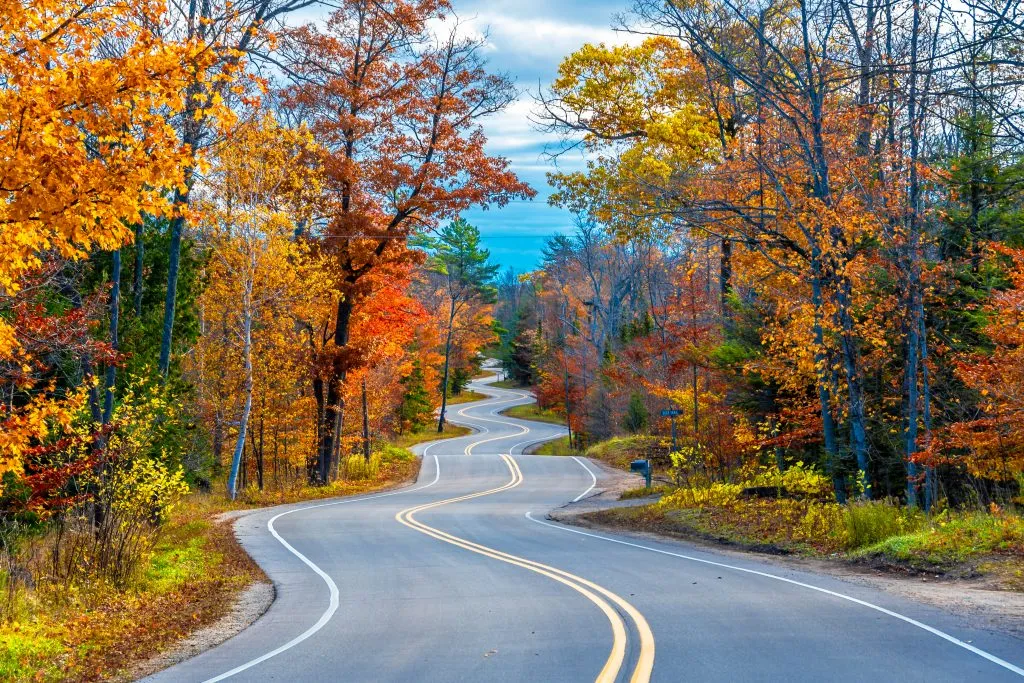 Unknown Cities + Towns to Visit in America
Sheboygan, Wisconsin
From Theresa of The Local Tourist
Located on the shores of Lake Michigan, the city of Sheboygan, WI is a surprising and memorable US vacation destination.
Art fans will love the Kohler Arts Center and the Kohler Art Preserve, as well as the plethora of public murals that decorate downtown.
City Green is a public space that hosts live music, festivals, and outdoor markets.
One of the most exciting things to do in Sheboygan is sailing, and landlubbers can put their hands on the till with a First Sailing lesson.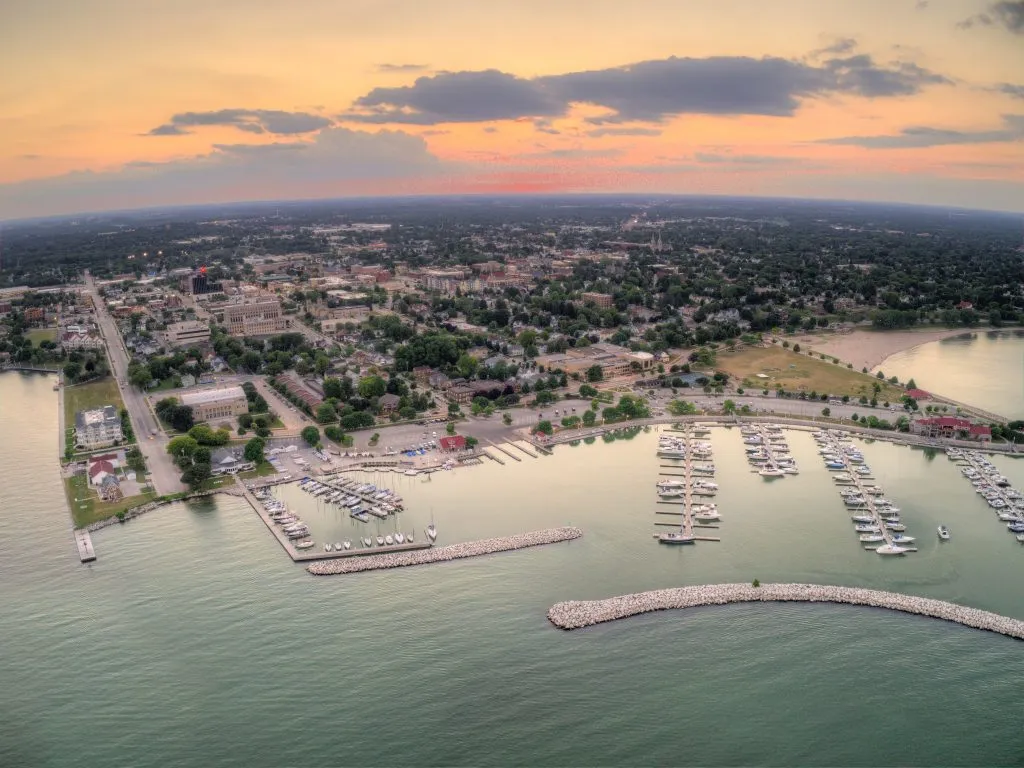 There's a delicious foodie scene, including a VPN-certified Neapolitan pizzeria, and it's the official brat capital of the world.
Beer fans will want to visit Three Sheeps Brewing Company's massive taproom.
When to Take Your Offbeat Vacation
Known as the Malibu of the Midwest, with its white sandy beaches and nearby Kohler-Andrae State Park, summer is the perfect time to get off the beaten path in the USA and visit Sheboygan.
Surfers should wait until the fall because that's when the waves kick up and Sheboygan becomes a surfing destination.
Grand Rapids, Michigan
From Constance of The Adventures of Panda Bear
Grand Rapids, MI is located in West Michigan and is one of the best off-the-beaten-path vacation spots in the United States.
The city gets its name from the Grand River which passes through the city, where once upon a time timber logs from northern Michigan would be floated down the river to the thriving furniture factories in Grand Rapids.
Be sure to take a stroll along the Grand River to explore the Riveredge Trail.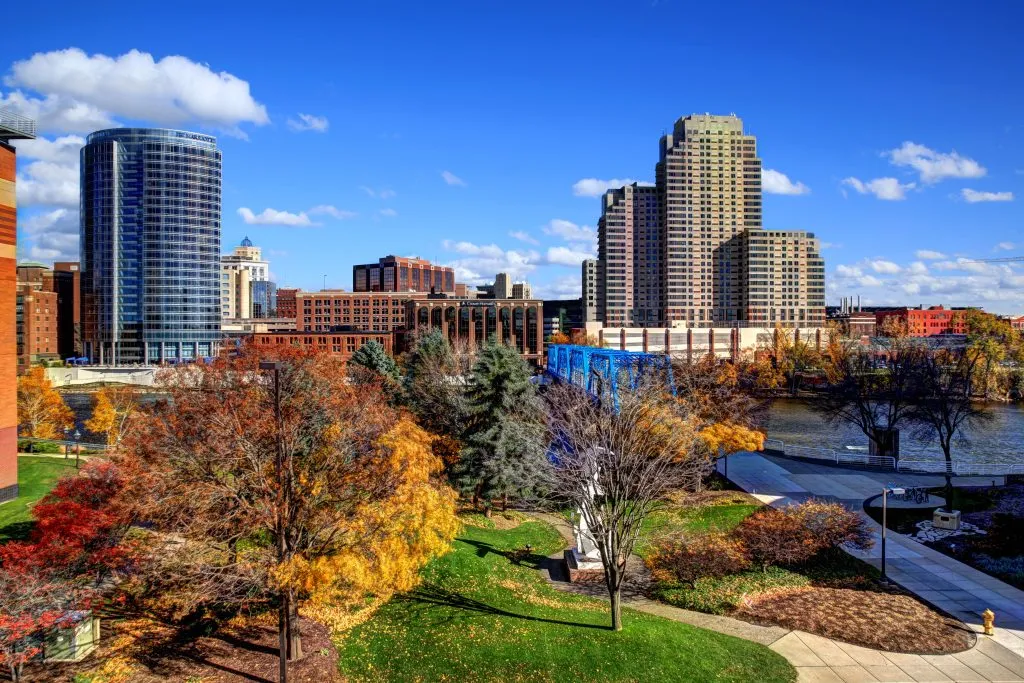 Here you'll find the picture-perfect Blue Bridge, one of the most recognized landmarks downtown as well as the Grand Rapids Public Museum.
The museum is home to a variety of exhibits about the history of the city, including a showcase on furniture making and even a reproduction of Old Grand Rapids in the 1890s.
When to Take Your Offbeat Vacation
The spring and fall months with their temperate weather are the best times of the year to visit Grand Rapids.
In mid-September, there is a bi-annual art competition and festival called Art Prize that takes over the city with over 160 venues including museums, galleries, bars, and restaurants in participation.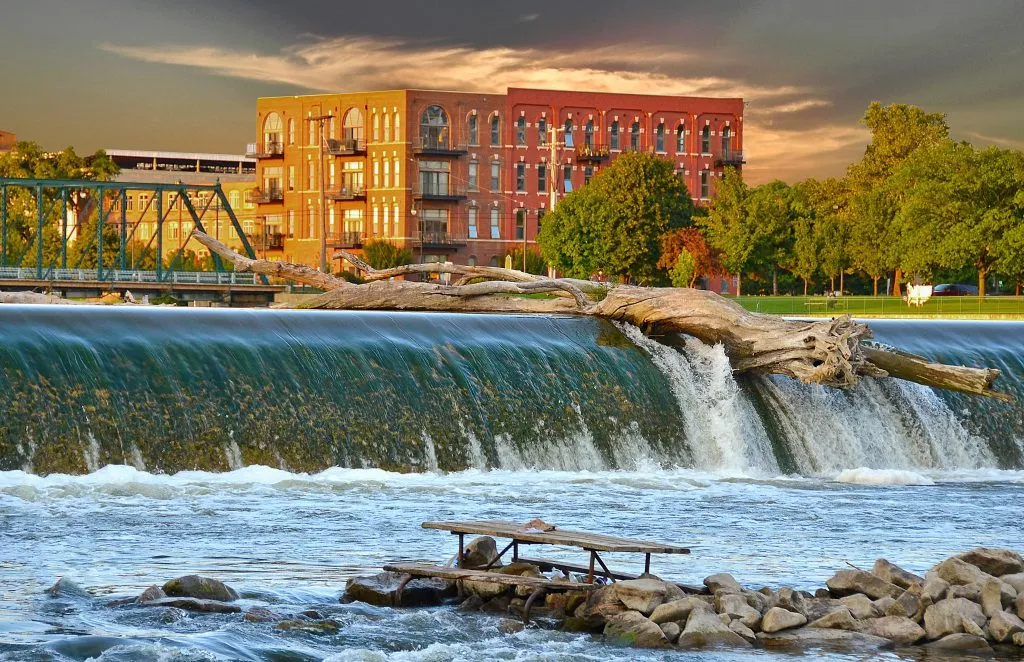 Port Townsend, Washington
From Tara of Back Road Ramblers
If ever there was a beautiful, must-visit American town that still feels off the beaten path, Port Townsend, Washington has to be it.
Located at the northeastern tip of the Olympic Peninsula on the Puget Sound, this Victorian seaport features a walkable downtown, abundant natural areas, and plenty of opportunities to get out on the water.
For exhilarating views with some fun history, visit the abandoned bunkers at Fort Worden State Park.
This pre-WWII fort features secret tunnels, ladders that lead to nowhere, and dark, graffitied rooms.
Fort Worden is also home to expansive beaches with mountain views, the Point Wilson Lighthouse (one of the most beautiful lighthouses in Washington), and the Port Townsend Marine Science Center.
Be sure to explore more of the Puget Sound with a whale-watching cruise on the Puget Sound Express, or take a sail on Port Townsend's iconic tall ship, Adventuress.
When to Take Your Offbeat Vacation
The best time to visit Port Townsend is summer or early fall for mild temps and fewer raindrops.
Visit in early September to experience the largest wooden boat festival in North America.
Greenport, New York
From Shannon of Traveling Teacher Girl
Greenport, NY is a cute town located on the North Fork of Long Island (approximately 3 hours from New York City).
Long Island's North Fork is often overshadowed by the more popular South Fork, which is home to Montauk and the Hamptons.
However, Greenport, NY is an equally great destination, with fantastic restaurants, award-winning wineries, and beautiful beaches.
Greenport is a historical fishing village, and during its peak summer season, you will find its marina filled with boats and yachts.
In the summer you can also visit Lavendar by the Bay in the nearby town of East Marion.
While visiting the town of Greenport be sure to go for a ride in the Greenport Carousel.
Greenport is also popular in the fall, which is a great time of year for vineyard hopping, fall festivals, and apple/pumpkin picking.
If you do not like wine, don't worry: the North Fork has plenty of other options including Twin Stills Moonshine, the Riverhead Ciderhouse, and the Greenport Brewery.
When to Take Your Offbeat Vacation
Summer and fall are both excellent times to visit this hidden vacation spot in the US!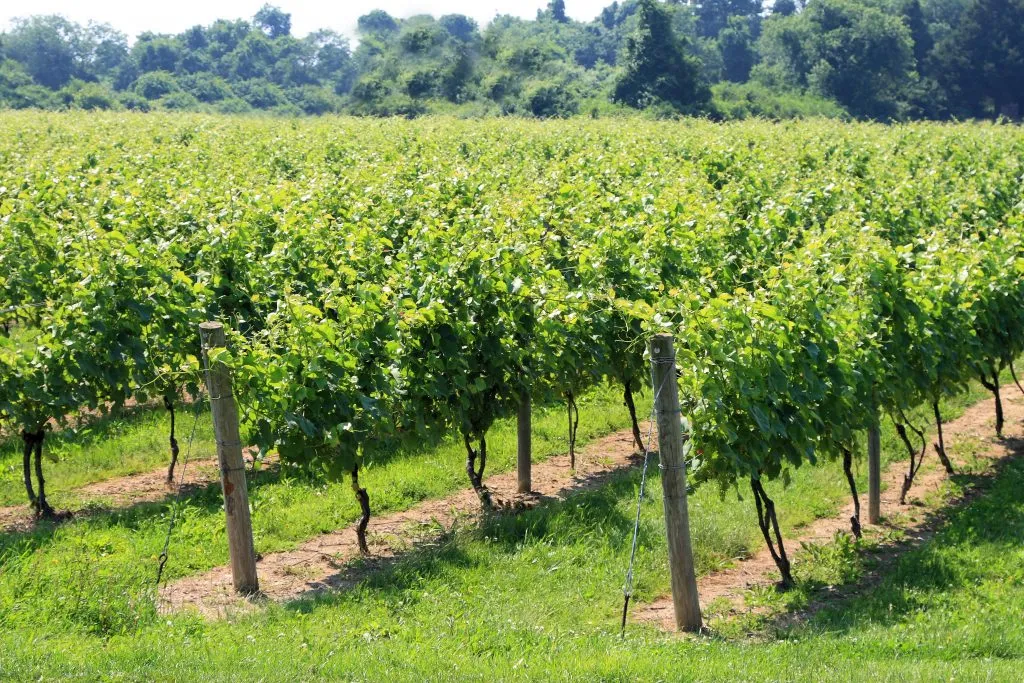 Eureka Springs, Arkansas
From Michelle of Totally Texas Travel
There are so many great offbeat vacation destinations in the United States, including the often-overlooked Arkansas.
Full of fun little towns, Arkansas is a true gem just waiting to be discovered, especially the charming town of Eureka Springs.
You will find Eureka Springs, Arkansas located in the Ozark Mountains.
People have flocked to Eureka Springs for centuries to experience the healing hot springs that are prevalent in this area.
Exploring the boutique shops and restaurants of the historic downtown area is a must during your visit.
Take time to explore the natural hot springs located throughout town before treating yourself to a spa experience at the historic Palace Hotel and Bath House Spa or the 1886 Crescent Hotel and Spa.
Other Eureka Springs attractions include The Great Passion Play and Christ of the Ozarks Monument, Turpentine Creek Wildlife Refuge, the Blue Springs Heritage Center, and the underground caves in the area.
When to Take Your Offbeat Vacation
The mountain location makes spring and fall great times to visit Eureka Springs.
During these seasons, the crowds are light and the temperatures are mild in this beautiful hidden gem in the US.
Vermilion, Ohio
From Theresa of Fueled By Wanderlust
Vermilion, OH is a beautiful, secret small town on Lake Erie that is little known outside of northeast Ohio.
This USA hidden gem is straight out of a storybook, with charming storefronts and a vintage soda shop.
This town is a welcome respite from city life and makes the perfect day trip from downtown Cleveland.
One of the biggest draws to Vermilion is its proximity to the Lake Erie shorefront.
A small beach can be found just steps away from the town center and even boasts the lovely Vermilion Lighthouse.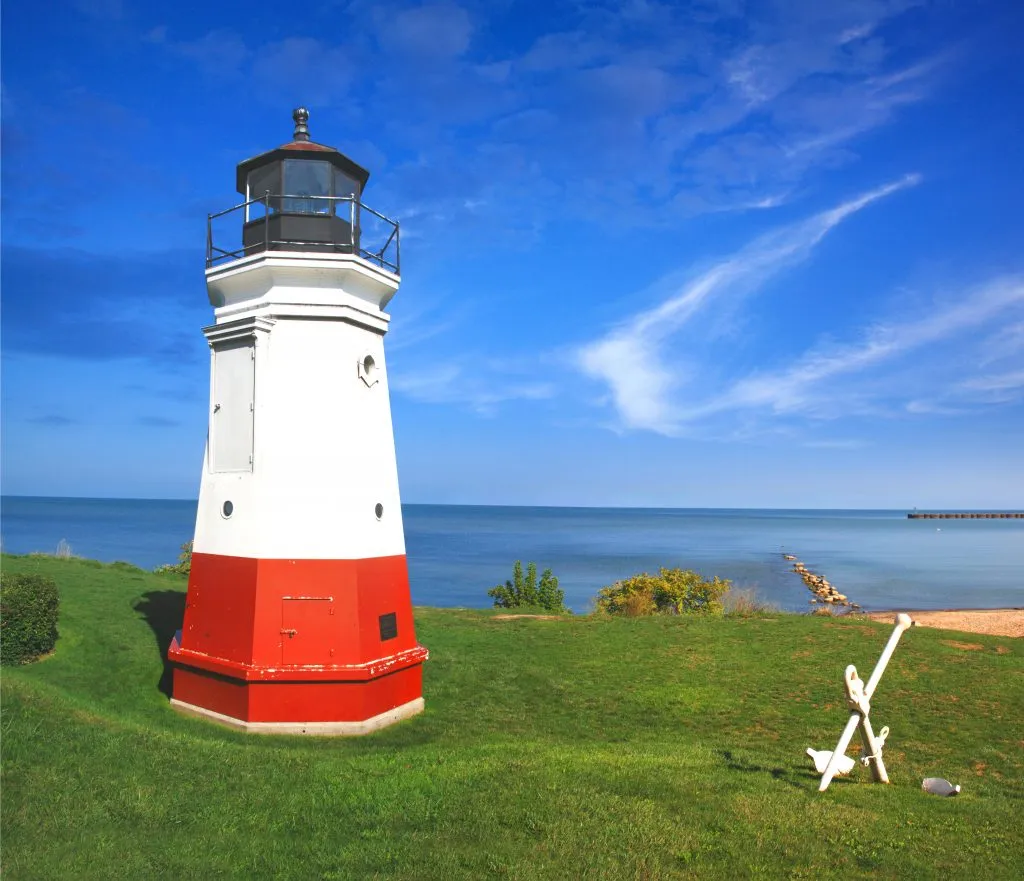 As the Vermilion River flows into the lake, you will also see plenty of boats and kayaks making their way to and from Lake Erie.
Vermilion also has several romantic restaurants perfect for date night, such as Chez Francois, a five-star French restaurant with excellent wine and dishes cooked to perfection.
When to Take Your Offbeat Vacation
Summer is the optimal time for strolling Vermilion's downtown and enjoying the lake.
There is nothing like sitting on Chez Francois's patio on a warm summer night as the boats come in during the golden hour.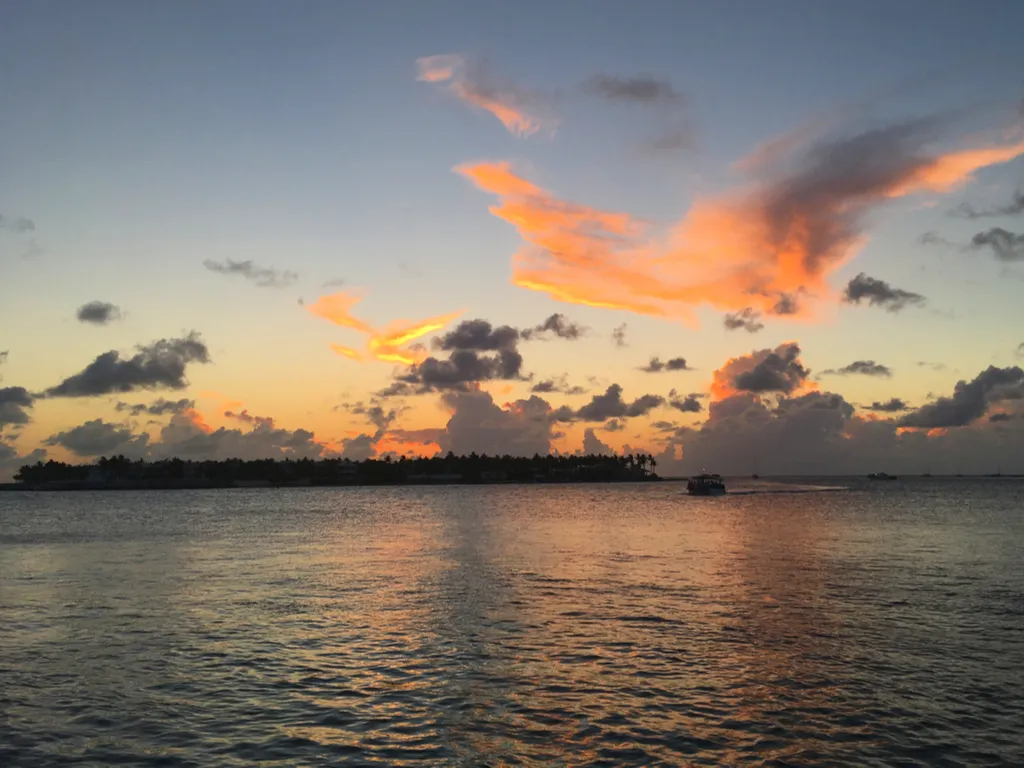 Plymouth, Massachusetts
From Brittany of Travel By Brit
Endearingly known as "America's Hometown," Plymouth, Massachusetts, is an excellent location to visit for history lovers and adventurers alike.
While every American may recognize the name "Plymouth", if you never went to school in New England, it may never have occurred to you to visit!
Less than a one-hour drive from Boston, Plymouth offers tons of museums, monuments, and exhibits detailing America's history from 1620—the year the Pilgrims arrived in America.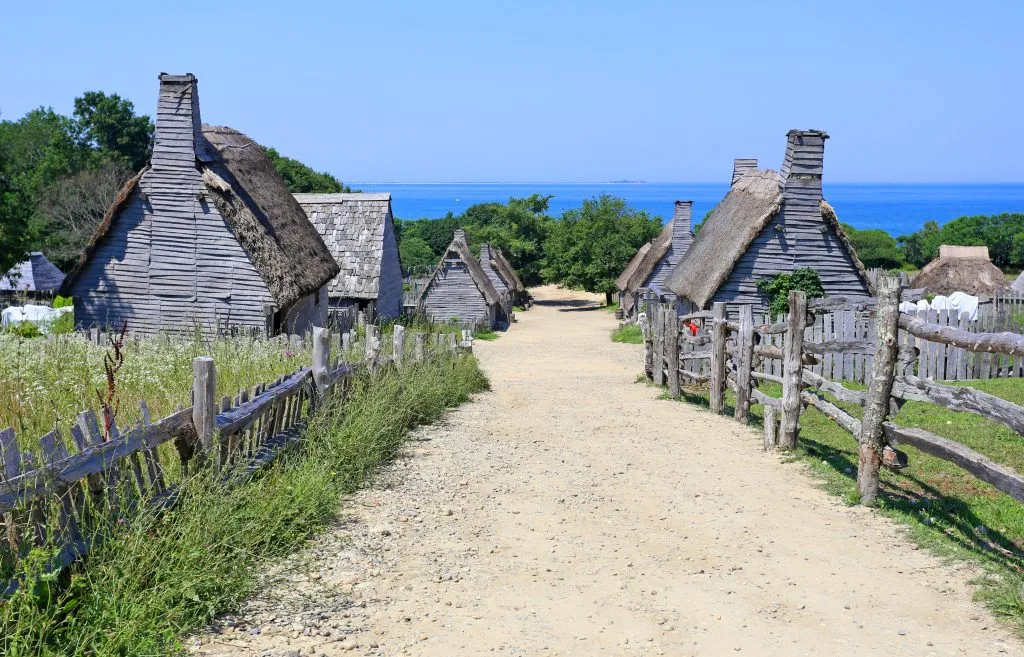 One of the best things to do in Plymouth, MA, is touring the Plimoth Patuxet Museums, where you can see renditions of the Historic Patuxet, English Village, Mayflower II, and the Plimoth Grist Mill.
You also can't miss the chance to see Plymouth Rock, located along the Plymouth Harbor, and the Jabez Howland House—the only existing structure in the city where the Pilgrims lived.
When to Take Your Offbeat Vacation
Although Plymouth is an excellent destination to visit in the spring and summer, the city shines in the fall when the leaves change color.
If you're visiting in October, don't miss the chance to attend the Cranberry Harvest Celebration in the nearby city of Wareham.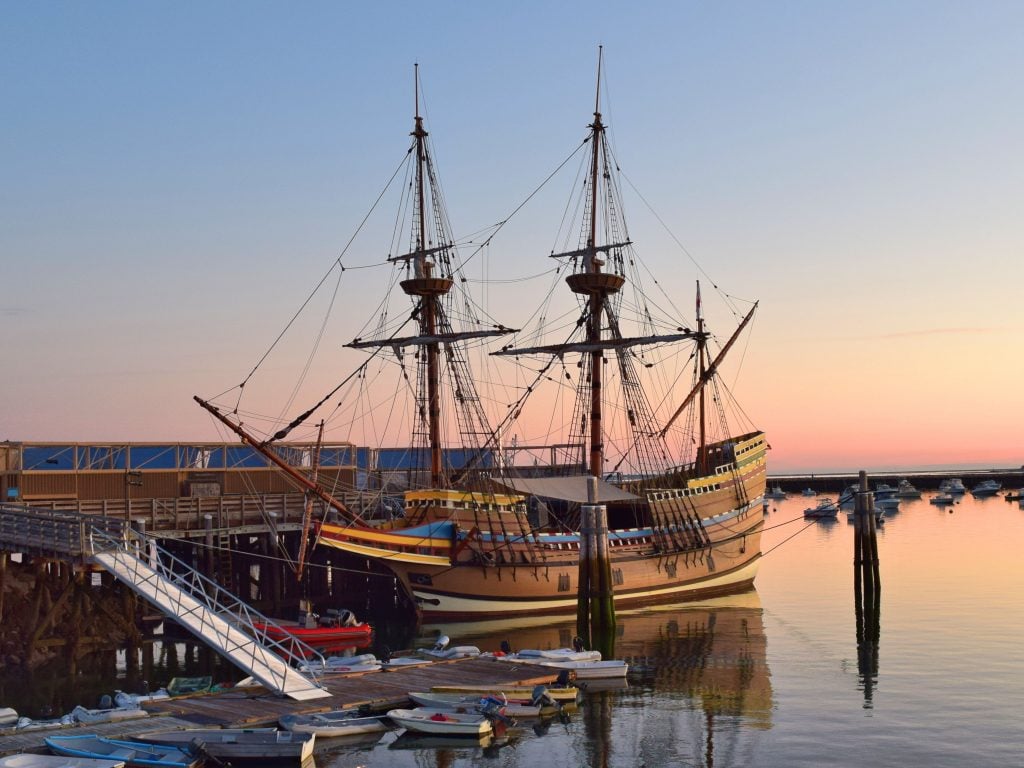 Vancouver, Washington
From Francesca of Homeroom Travel
Vancouver, Washington is a fun offbeat vacation spot in the United States.
The fourth-largest town in Washington is an uncrowded, alternative weekend getaway to popular Portland and Seattle.
The area was originally inhabited by Native American tribes, but later became one of the last stops on the Oregon Trail.
There are so many fun things to do in Vancouver, which makes it a perfect place to visit for people who want a city feel, but fewer crowds.
The best thing to do is visit Fort Vancouver National Historic Site.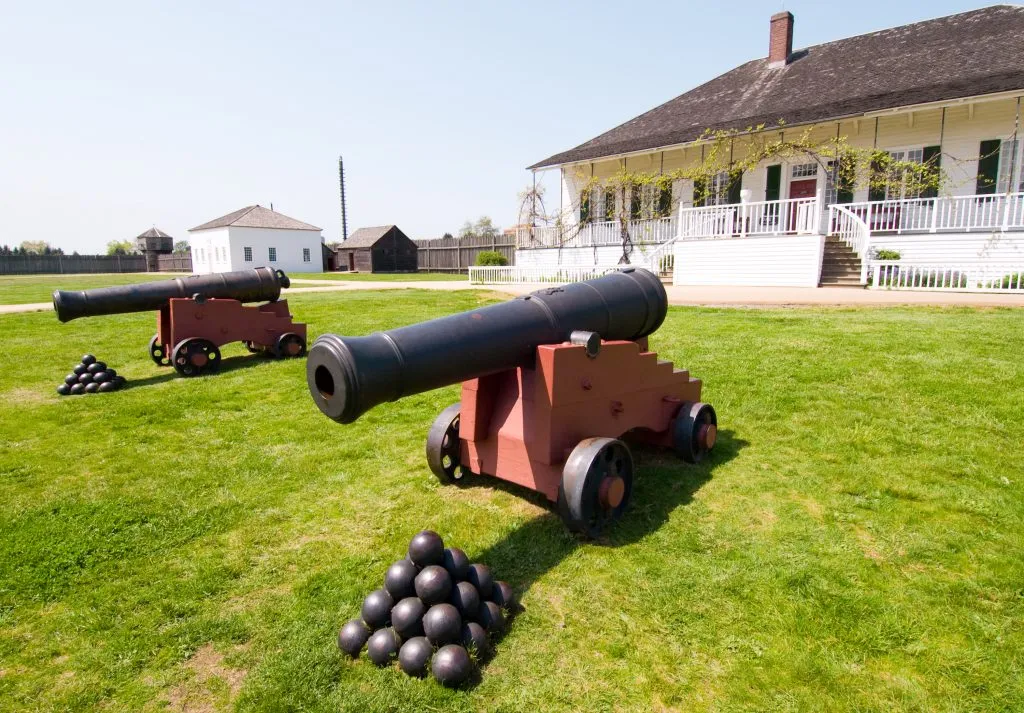 This fort was a big fur-trading stop in the 1800s.
Part of the park is also the Pearson Air Museum which has lots of aircraft from World War I.
Other activities in Vancouver include wine tasting along the waterfront, the Vancouver Farmers Market, and Vancouver Lake.
Make sure to eat at Thai Orchid Restaurant and grab a coffee from Thatcher's Coffee.
When to Take Your Offbeat Vacation
Summertime is the best time of year to visit Vancouver as it is the perfect weather for hiking and relaxing outdoors.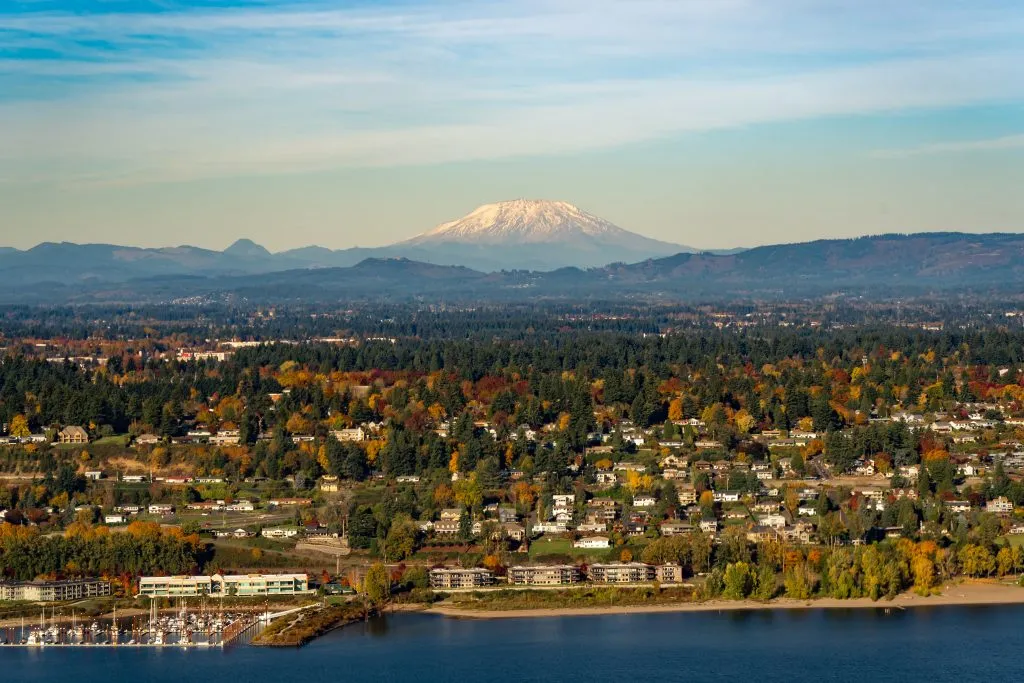 Hot Springs, Arkansas
From Disha of Disha Discovers
One of the best-hidden vacation spots in the US is charming Hot Springs, Arkansas.
If you're looking for a quiet outdoor-focused getaway in a small town, Hot Springs is the perfect spot for you!
Nestled in the Ouachita Mountains, this charming town is surrounded by hiking trails, waterfalls, and lakes.
Also, the downtown area is walkable so you can easily stroll through shops and restaurants.
Plus, Hot Springs has a thriving culinary scene with great breweries, coffee shops, cafes, and more.
All of these things and more make Hot Springs a fantastic US travel destination.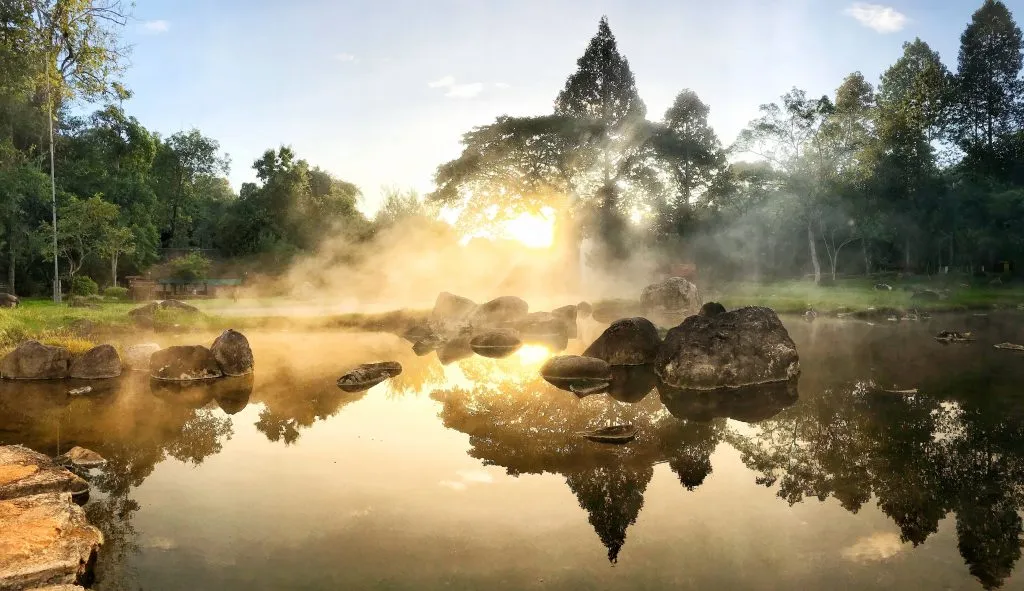 There are so many things to do in Hot Springs, but visiting Hot Springs National Park should be at the top of your list.
After a long day of hiking around the park, relax at one of the bathhouses in the park.
Next, explore Garven Woodland Gardens and look for the four-story treehouse.
You should also check out Three Sisters Springs in Lake Ouachita State Park.
Last but not least, visit the Hot Springs Mountain Tower Observation Deck for gorgeous views of the town.
When to Take Your Offbeat Vacation
The best time to visit Hot Springs is in the fall or spring.
Fall is beautiful because of the foliage and spring is amazing because of the tulip festival at Garven Woodland Gardens.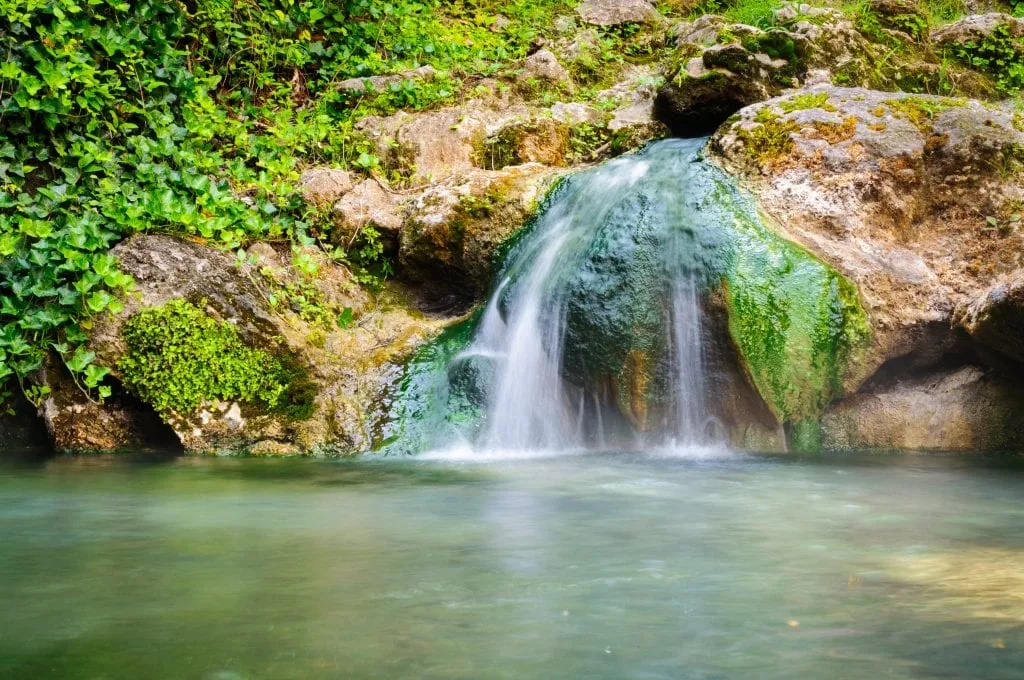 Bend, Oregon
From Katie of Go Wander Wild
Well-known in the Pacific Northwest, Bend, Oregon is often overlooked by travelers from afar who stick to Portland and the coastal towns.
This high desert town is known for incredible hiking, mountain biking, and river activities during the summer months, but off season is a perfect time to explore with fewer crowds and just as many adventure opportunities.
One wonderful trait of Bend is that the temperatures tend to stay mild even through the winter.
Snow rarely sticks to the ground, but a quick 20-minute drive to the mountains will bring you to a winter wonderland.
You'll find there are plenty of things to do in Bend during the winter!
If you're looking for a heart-thumping activity, head to Mount Bachelor for some world-class skiing on a volcano!
For something a little tamer, strap on snowshoes or cross country skis to explore the seemingly endless miles of trails in the National Forests near Bend.
If you'd prefer something indoors, there are plenty of local craft breweries to choose from. Pick one with a fireplace and live music for a night to remember.
When to Take Your Offbeat Vacation
Bend is a great destination year-round, but visiting during the wintertime will grant you offseason discounts, fewer crowds, and unique winter adventures!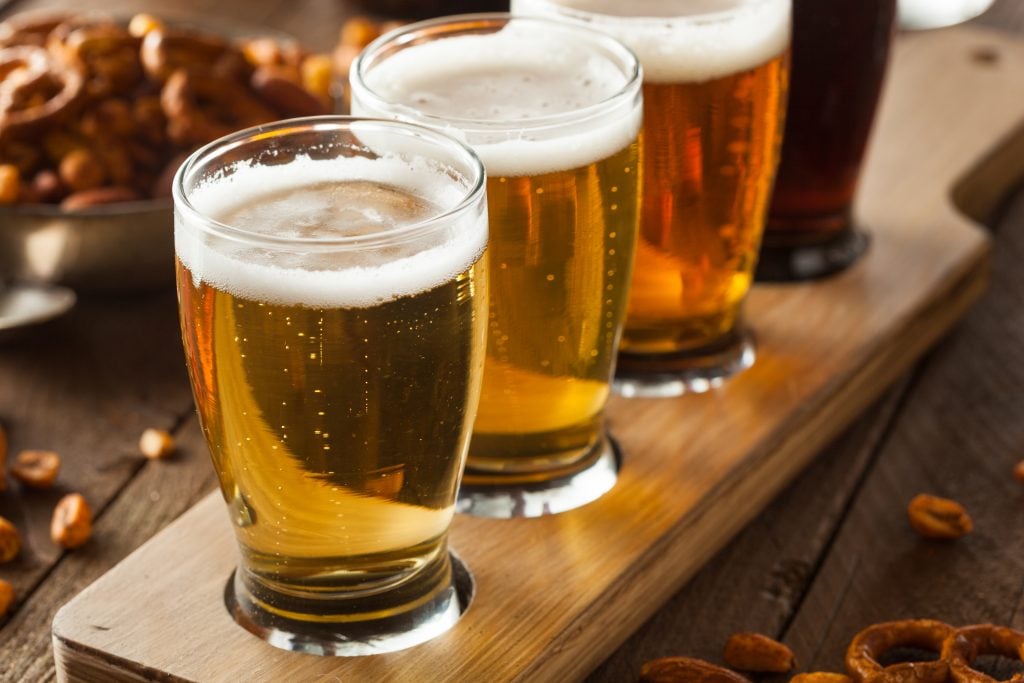 Underrated Beach Vacation Spots in the USA
Anna Maria Island, Florida
From Keri of Bon Voyage With Kids
One of the best offbeat USA vacation spots for a beach vacation is Anna Maria Island, Florida.
This amazing island off the coast of Tampa is perfect for families and anyone wanting a quieter beach vacation with Caribbean-like water on the US mainland.
It is often overshadowed by Sarasota, Siesta Key, or Clearwater Beach.
But this hidden paradise is one to consider, and not only is its soft beige sand and calm teal waters that reminisce a swimming pool a sight to behold.
It is also far less touristy and crowded than many Gulf Coast beach spots, and it's ideal for anyone who wants to avoid a party atmosphere.
The beach water is so clear, you can see your feet. And, you may even see the occasional manatee swim by.
The ocean can range from a calm, pool-like experience to some surf, depending on the weather at sea, but often it is calming enough for snorkeling and very warm.
Seashell hunting where you may find sand dollars, boogie boarding, fishing, and sandcastle building are ideal in Anna Maria Island.
There are a few off-beach activities as well, such as bike riding, shopping, ocean-front dining, and mini-golf, to name a few.
But you won't find ocean-front high rises and a big party atmosphere in Anna Maria. Just a wonderful, family-friendly environment, epic beaches, and incredible sunsets.
When to Take Your Offbeat Vacation
While the summer months from May to August you will have the warmest ocean temperatures, you can actually visit Anna Maria Island year-round.
The water may be a bit colder and rougher in the winter, but many locals travel to Anna Maria Island at this time for the quietest experience.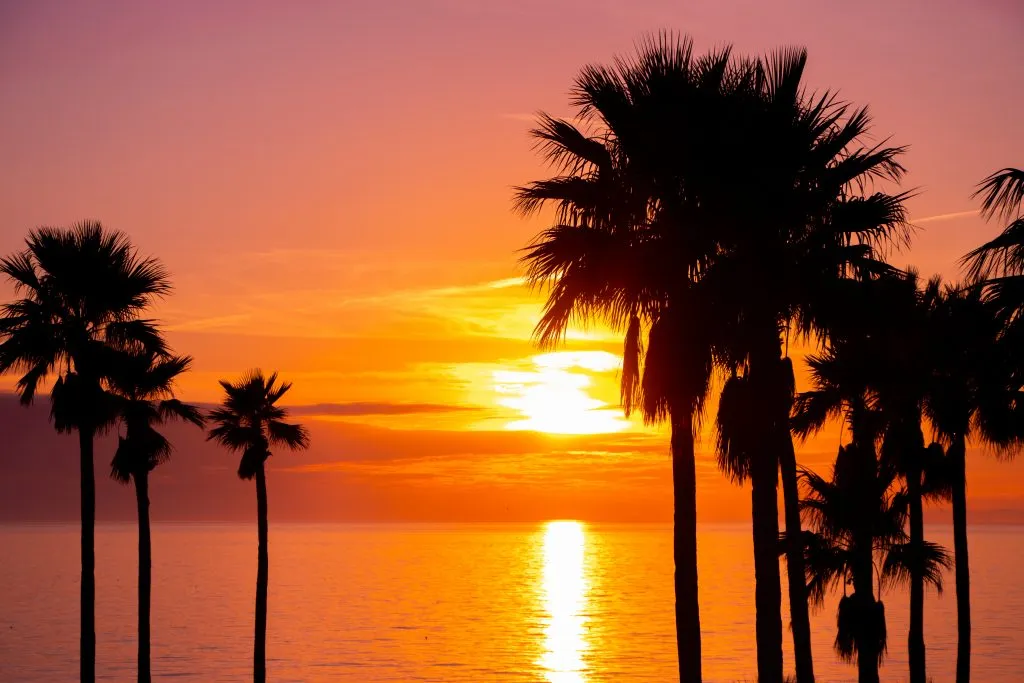 The New Hampshire Seacoast
From Kate McCulley of New Hampshire Way
The New Hampshire Seacoast is one of New England's surprises — because most people don't know it even exists!
Indeed, New Hampshire's coastline may only be 18 miles long, but it packs a lot of beauty and fun.
One of New Hampshire's best scenic drives is along Route 1A along the coast, twisting and turning past rocky coastline and soaring past seaside homes.
Portsmouth is one of the most delightful cities in New England, featuring a lovely walking downtown area with quirky boutiques and excellent dining.
Visit the Strawbery Banke Museum, admire the historic homes, or hit up one of the excellent breweries.
Rye is also a lovely town to visit with several beautiful beaches. There's even a surfing community here!
When to Take Your Offbeat Vacation
The best time to visit the Seacoast is during the summer months, but September is when you can enjoy nice temperatures and smaller crowds.
September also brings the Hampton Beach Seafood Festival and Portsmouth Fairy House Tour.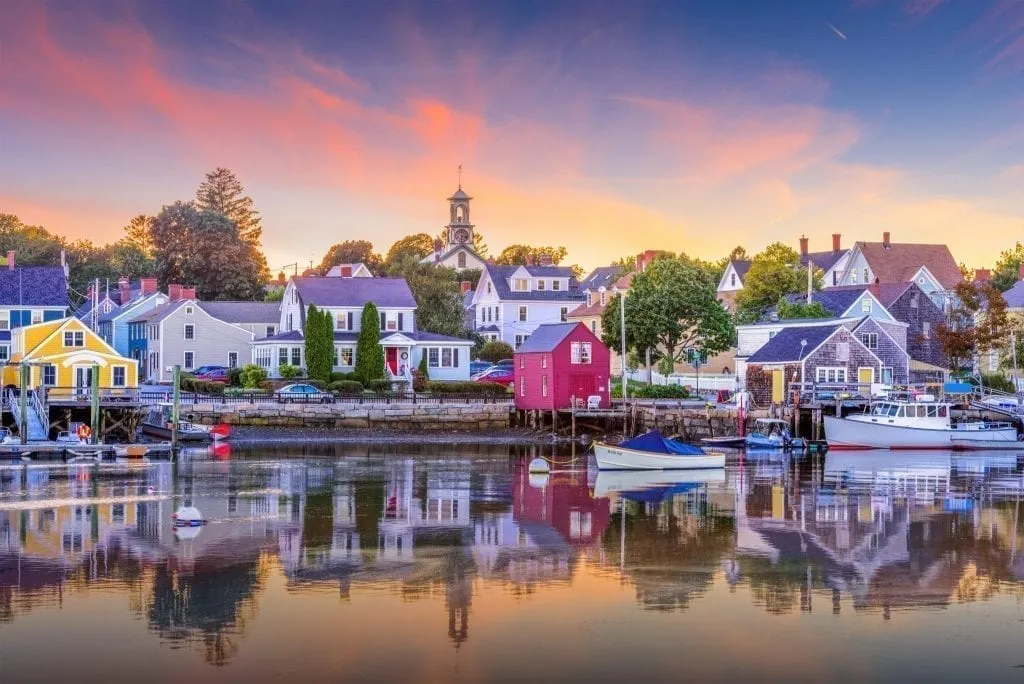 The Crystal Coast, North Carolina
Less famous than the nationally-recognized Outer Banks to the north, North Carolina's Crystal Coast is one of the best hidden vacation spots in the USA, and one of the closest to my heart.
Sprinkled with gorgeous barrier islands, charming small towns, and seemingly endless stretches of sandy beaches, you have all the makings of a classic American beach vacation on the Crystal Coast.
While you're there, be sure to climb the lighthouse at Cape Lookout National Seashore, meander along Front Street in Beaufort, keep an eye out for the wild horses living on Shackleford Banks, and visit historic Fort Macon in Atlantic Beach.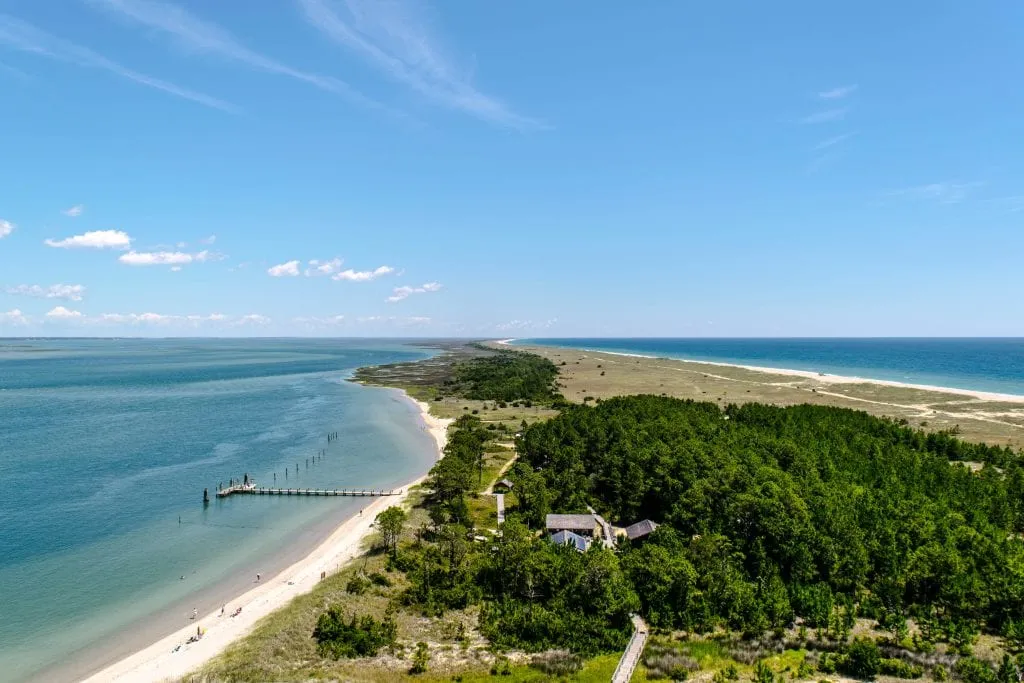 Want to go horseback riding on the beach?
In the winter, you can head to Emerald Isle for that–and in the summer, Cedar Island has you covered.
When to Take Your Offbeat Vacation
Summer is the prime beach-going season, but if you're open to a less traditional coastal getaway, a winter trip is also beautiful and an underrated choice!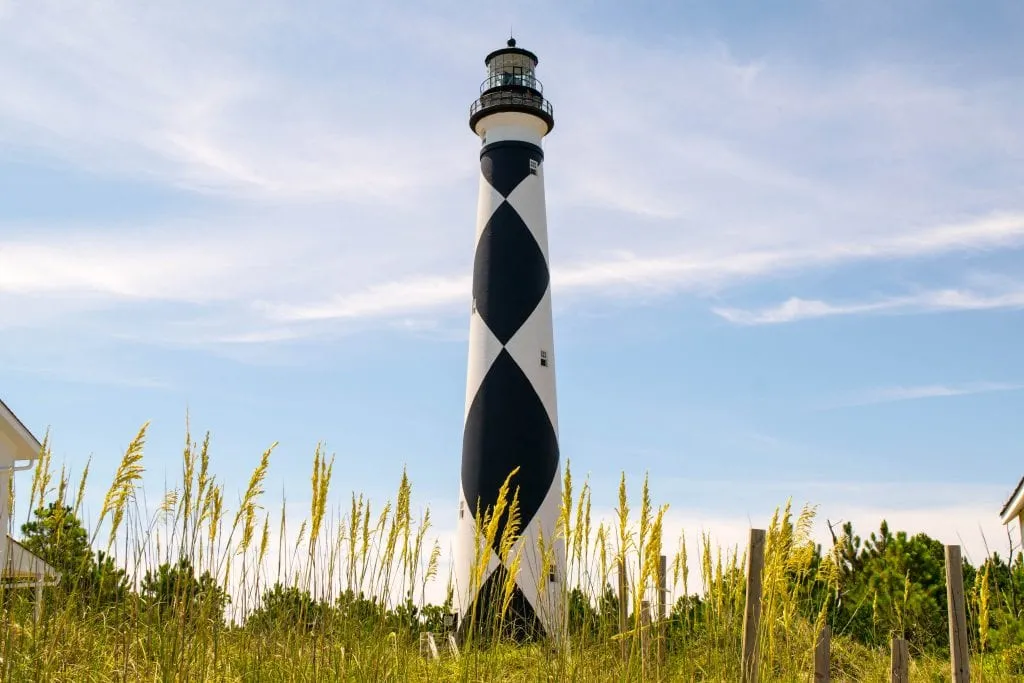 Molokai, Hawaii
From Casandra of Karpiak Caravan
Molokai is one of the most beautiful islands in Hawaii, and one of the best hidden vacation spots in the USA.
It's known as the "friendly island" because it has an incredibly laid-back vibe and friendly people who are always willing to help out tourists.
As the least-visited Hawaiian island, Molokai is an offbeat paradise that feels worlds away from Oahu or Maui.
It's also a destination where it's important to follow the lead of locals and learn the rules before you dive in.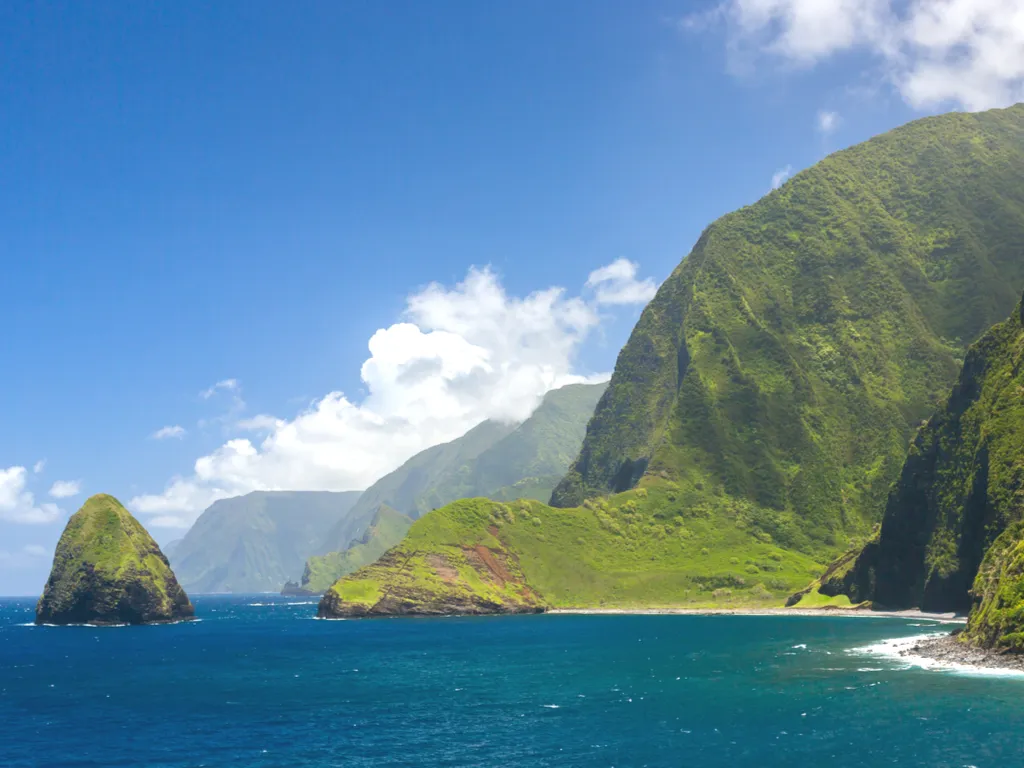 You can explore its lush forests, visit historic sites, hike through valleys, snorkel at secluded beaches, or just relax on the beach with your toes in the sand.
The best part about the island of Molokai is how easy it is to get around.
You can rent a car once you're there, everything feels close by no matter where you go thanks to Molokai's small size – only 38 miles long and 10 miles wide.
When to Take Your Offbeat Vacation
The best time to visit Molokai is in February and March which are the best times to spot Humpback whales right from the shore!
Dry Tortugas National Park, Florida
From Victoria of Florida Trippers
One of the best offbeat vacation spots in the USA is Dry Tortugas National Park.
You may have never heard of this remote National Park until now!
The Dry Tortugas are located 70 miles west of Key West in the middle of the Gulf Of Mexico.
They are made up of an island chain that is home to one of the most remote national parks in the USA!
If you are planning on visiting Dry Tortugas National Park, note that they can only be reached by boat or seaplane.
Of course, the seaplane is the more expensive and faster option.
The ferry to the Dry Tortugas is called the Yankee Freedom III and takes about 2 hours and 15 minutes.
It costs around $190 per person and leaves at 7:30am from Key West and returns at 5:15pm, giving you the whole day to explore.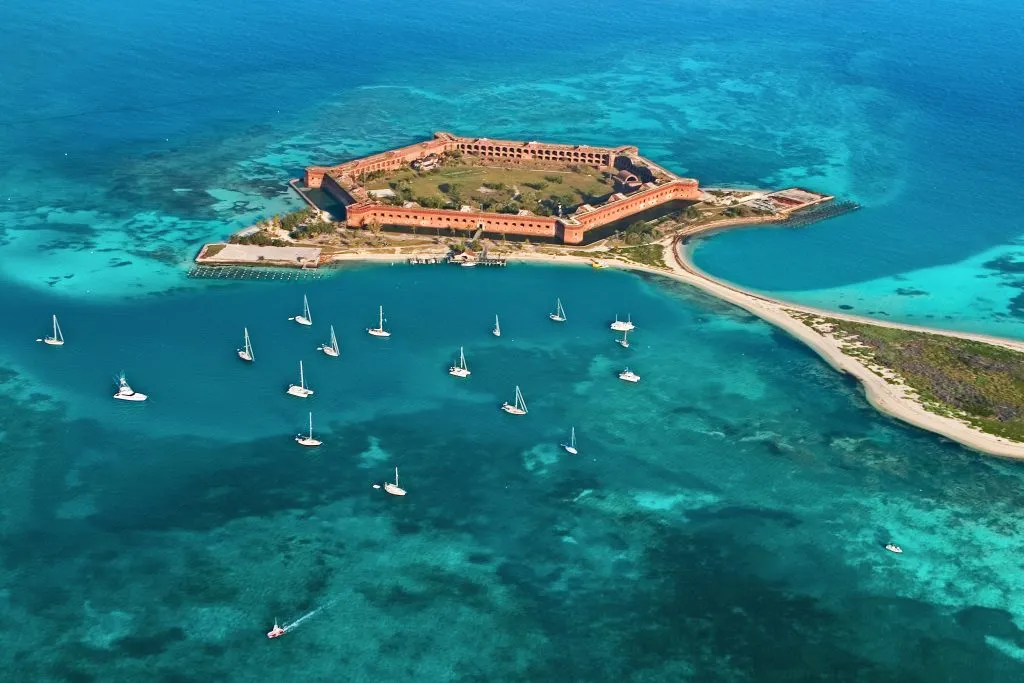 Alternatively, you can also camp on Dry Tortugas, which is recommended if you are going to make this into your vacation destination.
The camping is primitive and you will have to bring your own food and water for the experience.
The diving, snorkeling, and history of Dry Tortugas National Park are exceptional and should be on the top of your offbeat USA vacations list!
When to Take Your Offbeat Vacation
The best time to visit Dry Tortugas National Park is November to May, outside of hurricane season.
Culebra, Puerto Rico
From Nikki of She Saves She Travels
One of the most offbeat vacation spots in the USA is Culebra, Puerto Rico, a tiny island just off of mainland Puerto Rico.
Largely undeveloped, you won't find cushy hotels, mega box stores, or tons of amenities.
Instead, you'll find a quiet island with some of the best beaches in the Caribbean.
Culebra is home to the world-famous Flamenco Beach, with bright white sand and vivid turquoise water.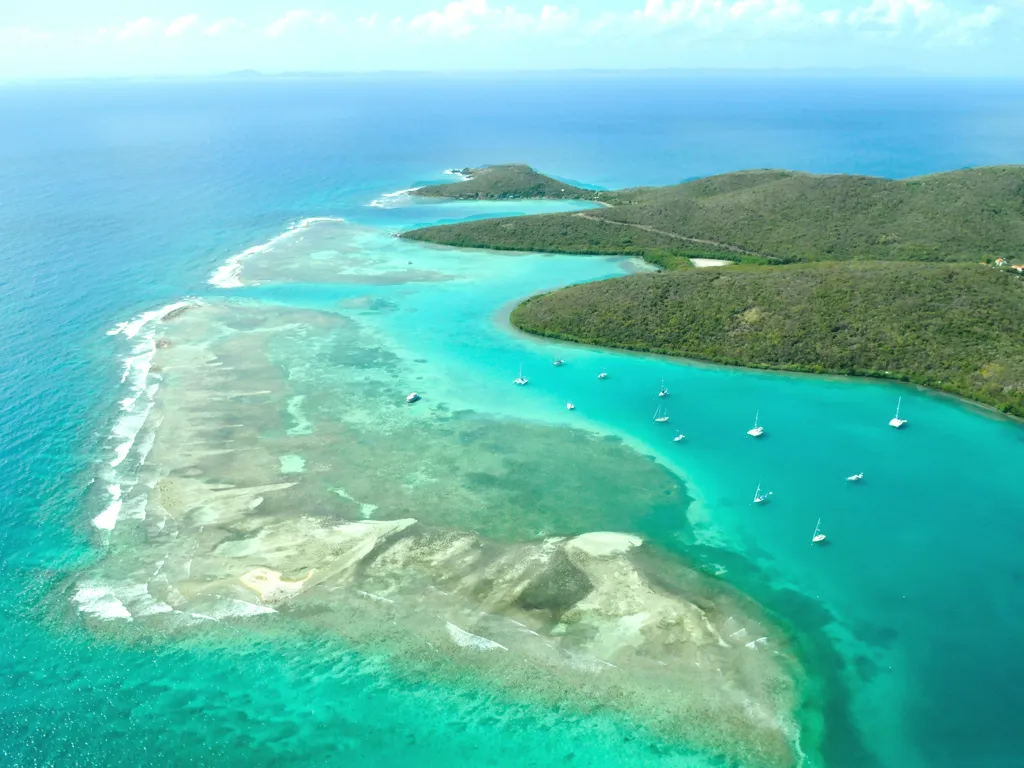 It's an incredible destination, perfect for couples, families, or even a girl's trip!
Falling in love with Culebra is easy.
Leaving this gorgeous island is not!
When to Take Your Offbeat Vacation
The best time of year to visit Culebra is over the winter or spring when hurricanes aren't a risk.
The weather is pretty consistent year-round, drawing in more crowds over winter break and the summer vacation season.
The most affordable pricing on the island's vacation properties is during spring and fall.
Chincoteague, Virginia
From Pamela of The Directionally Challenged Traveler
Chincoteague is a magnificent offbeat American vacation spot nestled comfortably on the coast of Virginia.
Often overlooked for Virginia Beach or Ocean City, Maryland, Chincoteague has plenty of charm with a lot fewer crowds.
The highlight of Chincoteague is the over 30 miles of beach to spread out and relax on throughout the year.
However, there are plenty of other things to do in Chincoteague other than enjoying the beach.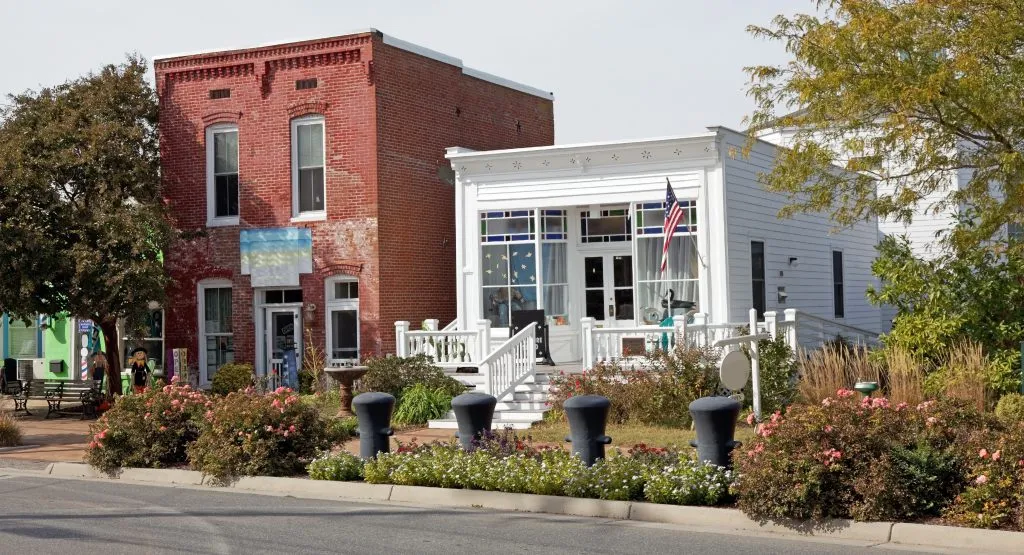 The neighboring Assateague Lighthouse is a great way to get a bird's eye view of the area while enjoying local history. The lighthouse dates back to 1833!
The most popular thing to see in Chincoteague is wild horses. They are feral horses that descend from domestic animals.
The animals are entirely wild now and it is illegal to feed or pet them.
When to Take Your Offbeat Vacation
The best time of the year to visit is the last week in July for the annual Pony Swim.
The ponies swim across the bay and it's a huge celebration in town.
The celebration raises funds to take care of the animals throughout the year.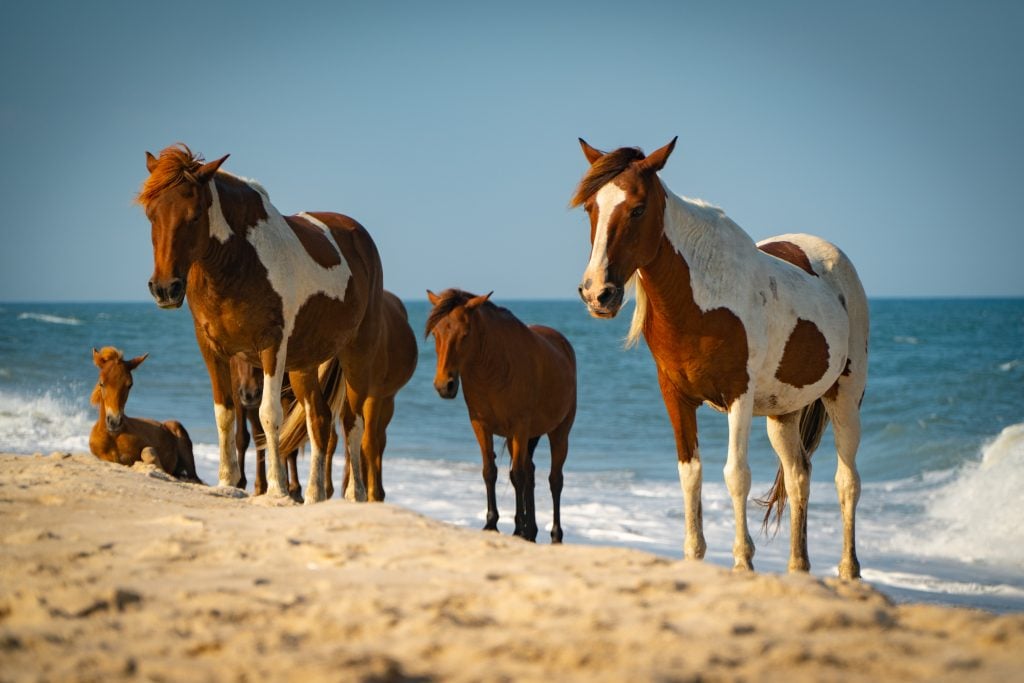 Cedar Key, Florida
From Vicky of Buddy the Traveling Monkey
One of the most underrated vacation destinations in the USA is Cedar Key, Florida.
There are a lot of things to do in Cedar Key, but it often gets overlooked by more popular Florida cities like Orlando and Miami.
It is a great destination, though, and the perfect place to relax and spend some time outdoors.
Cedar Key is in North Central Florida along the Gulf of Mexico.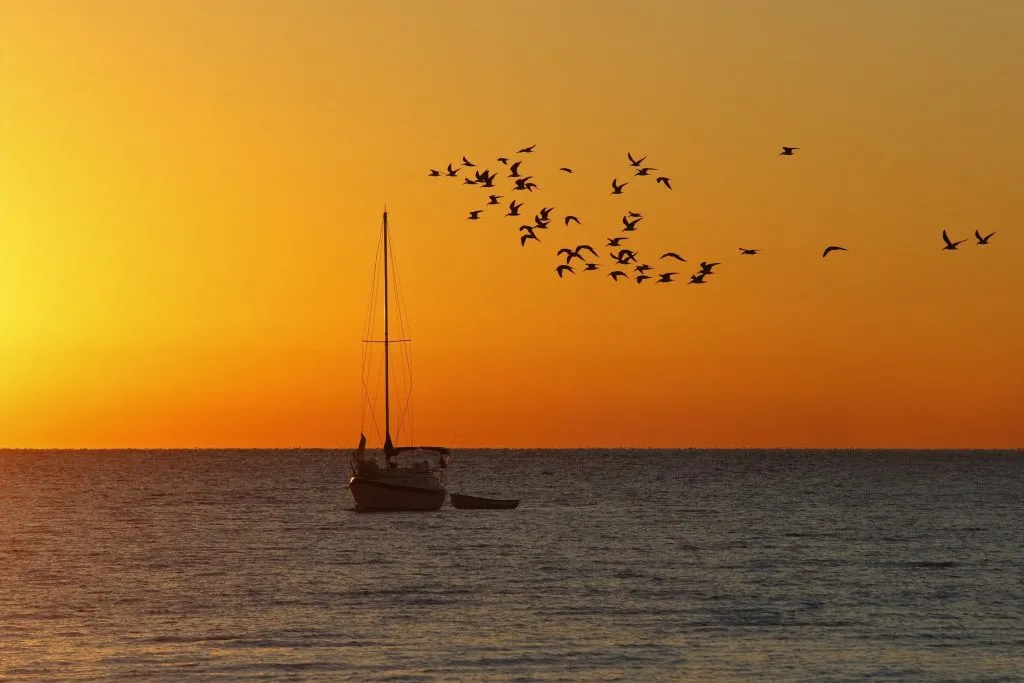 Being on the water makes it perfect for those that love to fish, kayak, or go out on a boat.
And even though it's relatively small, the town of Cedar Key also has some great restaurants, shops, and museums.
When to Take Your Offbeat Vacation
Cedar Key is great to visit all year round, although it does get pretty hot during the summer.
Some popular annual events to plan your trip around would be the Art Festival that happens in April and the Seafood Festival that happens in October.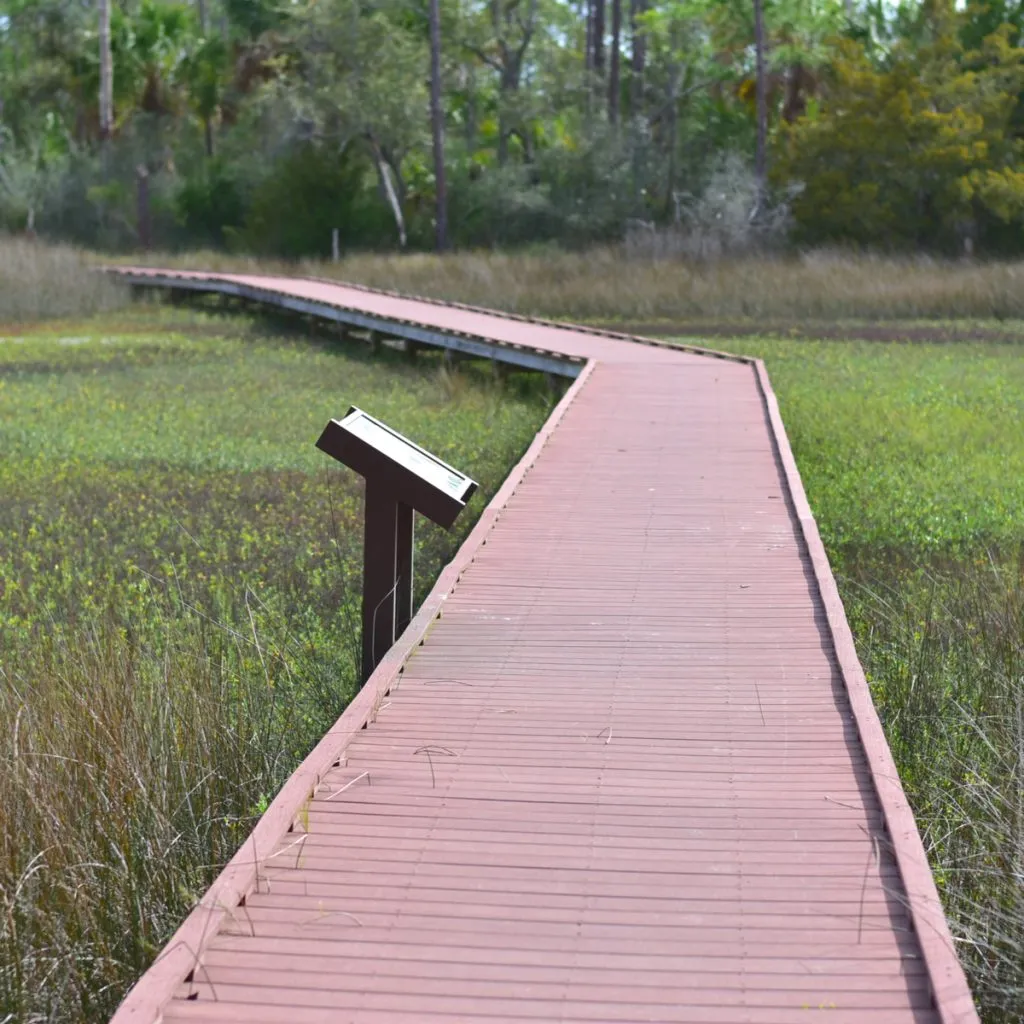 Outdoorsy Hidden Vacation Spots in the US
The Boundary Waters Canoe Area Wilderness, Minnesota
From Stephanie of The Unknown Enthusiast
The Boundary Waters Canoe Area Wilderness is found on the northern edge of Minnesota.
It is an area chock-full of pristine forests, abundant animal life, and crystal clear lakes, both large and small.
A complete trip to the Boundary Waters involves a multi-day canoe adventure where you canoe across a lake, portage across the land to the next lake – carrying gear on your back – and repeat as much as you like as you explore.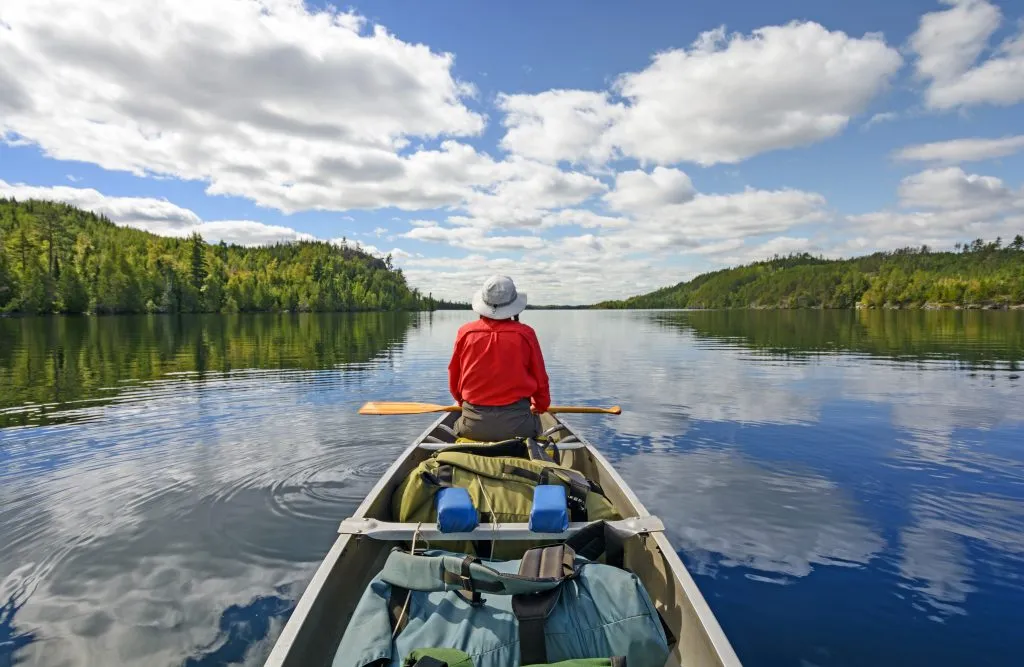 It really is a "choose your own adventure" type trip, and depending on the route you take, you could portage five or more times a day…. or none!
The adventure aspect of the Boundary Waters is high, as only a limited number of canoes are allowed in and the area is incredibly remote and wild.
If you love the outdoors, this is a spot you need to hit, as the peace, beauty, and experience you'll find is among the most unknown places to vacation in the US.
When to Take Your Offbeat Vacation
The best time to visit this USA hidden gem in the summer, when the weather and conditions are at their best.
North Cascades National Park, Washington
From Eva of Wander in Raw
You don't need an international plane ticket to check out Alps-like peaks!
Those who drive Washington's Highway 20 (usually open May through October) will find themselves at the edge of an alpine wilderness packed with gorgeous lakes, miles of hiking trails, tons of wildlife, and of course, majestic mountains.
North Cascades National Park–also known as the North American Alps–consistently ranks among the least-visited US national parks, but its sublime beauty makes it an unforgettable adventure.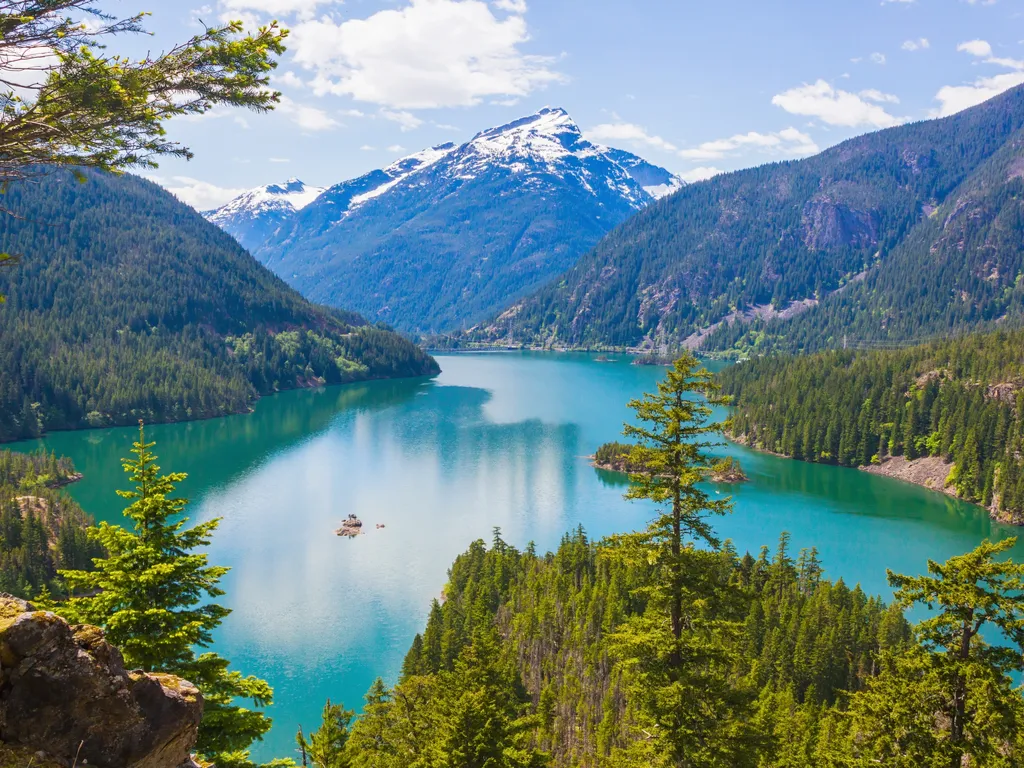 It's also one of the few places in the US with perfect conditions for larches–a deciduous pine tree that turns a golden yellow in the fall.
You'll want to spend at least one full day in the North Cascades, so consider spending the night at a glamping hut in the neighboring cowboy town of Winthrop.
In the winter, the Rendezvous Huts are cross-country ski-in, ski-out, but in the summer, visitors can access these mountaintop cabins by 4WD car.
The town is an attraction in and of itself!
When to Take Your Offbeat Vacation
Plan to visit North Cascades National Park between May and October, when Highway 20 is open.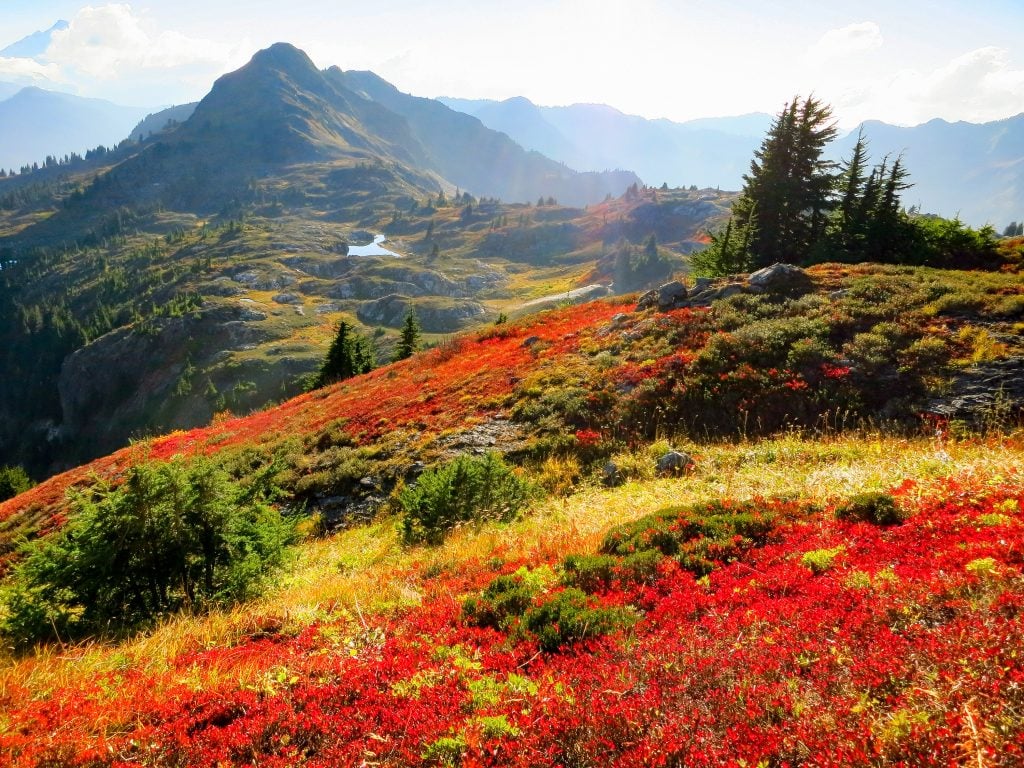 Pinnacles National Park, California
From Mikaela of Voyageur Tripper
Pinnacles National Park is California's lesser-known national park, overshadowed by the likes of Yosemite and King Canyon.
While Pinnacles National Park may be one of the best unknown vacation spots in the US to most, though, those local to the central coast know its charm well.
The landscape of Pinnacles, is desert-like, with sparse trees and large shrubs, exposed monoliths, and talus caves for you to explore.
The best hiking trails are the Bear Gulch Reservoir via Bear Gulch Caves and High Peaks.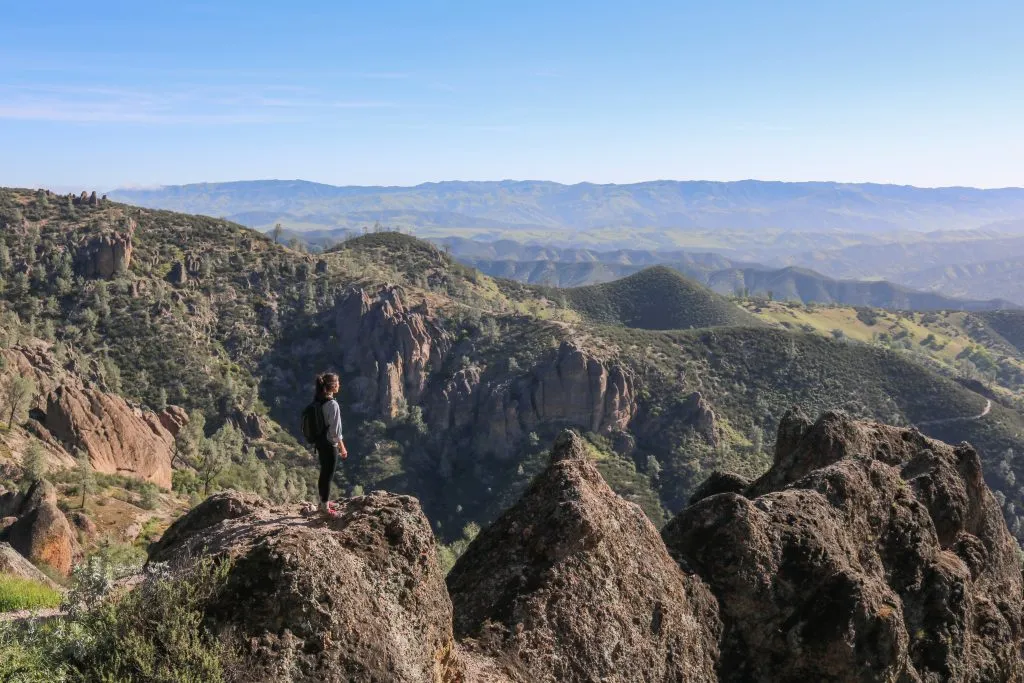 The former takes you up a narrow passageway through caves, the latter brings you to the highest point in the park with a panoramic view of the area.
If you're experienced and have the equipment, there are several places to rock climb in the park as well.
In addition, Pinnacles has an established campground for overnight stays.
When to Take Your Offbeat Vacation
The best time to visit Pinnacles National Park is in spring or fall, as it can get pretty hot in the summer.
That said, you can hike year-round in this park.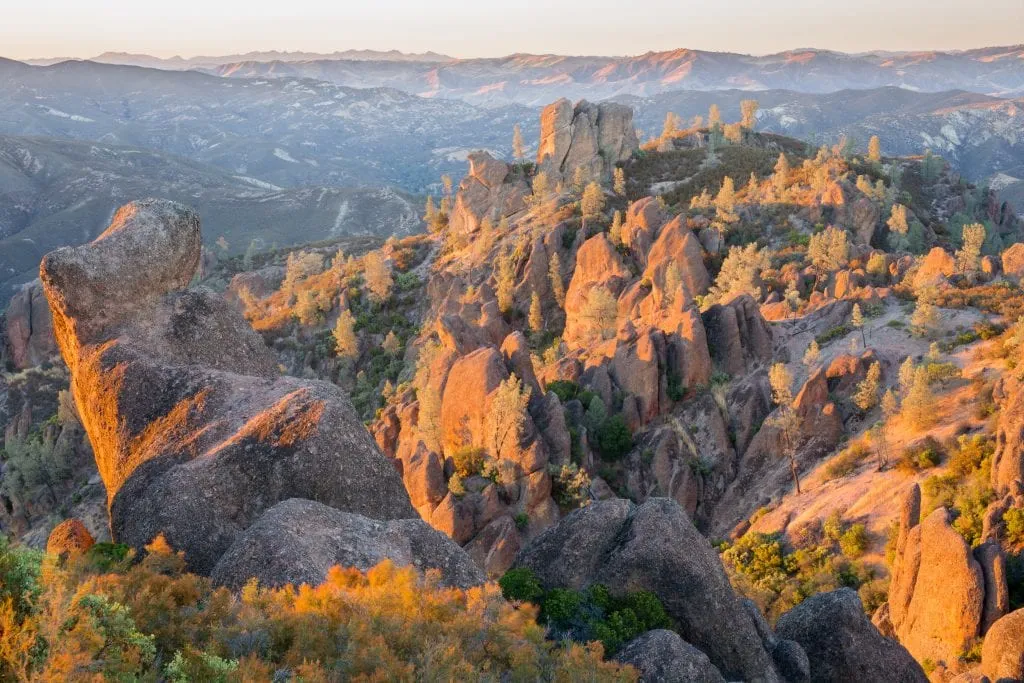 Florida's Natural Springs
From Trijit of Budget Travel Buff
When it is Florida, you will definitely think about its popular theme parks and the stunning white-sand beaches.
You will be surprised to know that beyond these theme parks and gorgeous beaches, there are plenty of natural springs that offer amazing natural views in a peaceful atmosphere.
Located just 6.5 miles away from the city of High Springs, Ginnie Springs is truly a hidden gem in Florida.
The spring offers various aquatic adventures like kayaking, standup paddleboarding, snorkeling, and scuba diving.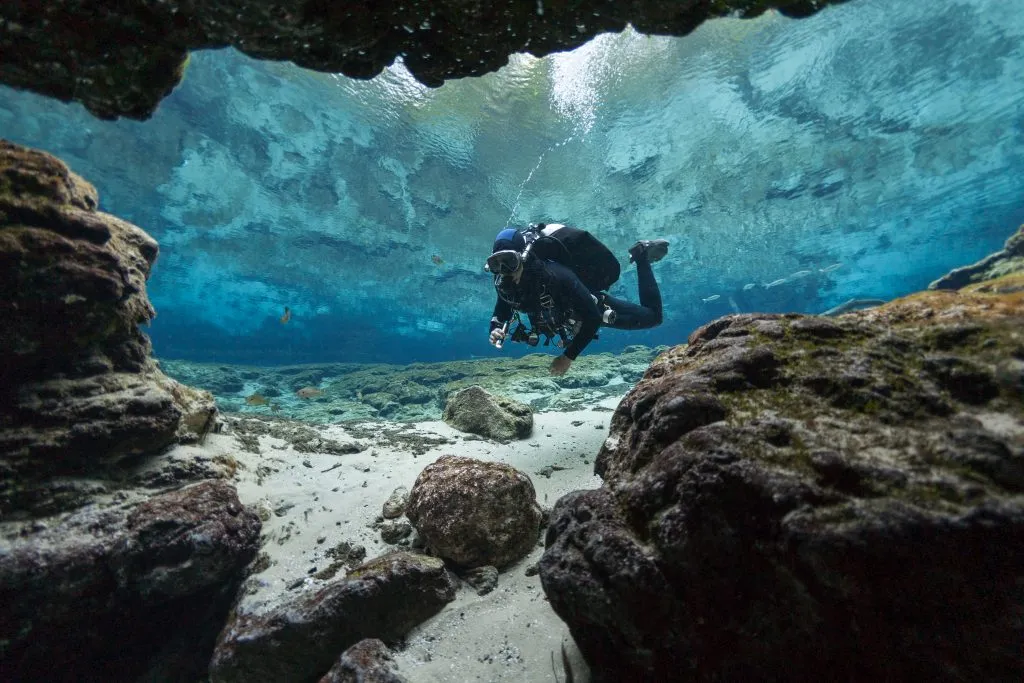 The water temperature of Ginnie Springs always remains constant at 72 F, so you can visit this place at any time of the year.
There is another picturesque natural spring named Juniper Springs which is located 89 miles southeast of the more-popular Ginnie Springs.
This place is magical and full of natural beauty.
When to Take Your Offbeat Vacation
Summer is the busiest time to visit Florida's springs, it's recommended to visit these springs in the fall or spring.
Craters of the Moon National Monument, Idaho
From Jacoba of Op Reis Met Co
One of the biggest surprises in the state of Idaho is Craters of the Moon National Monument.
The landscape here is covered with black lava rock because of a volcanic eruption that happened thousands of years ago.
You can explore the park by making your way through the scenic drive.
Along the road, you'll find some great viewpoints and a couple of really cool hiking trails.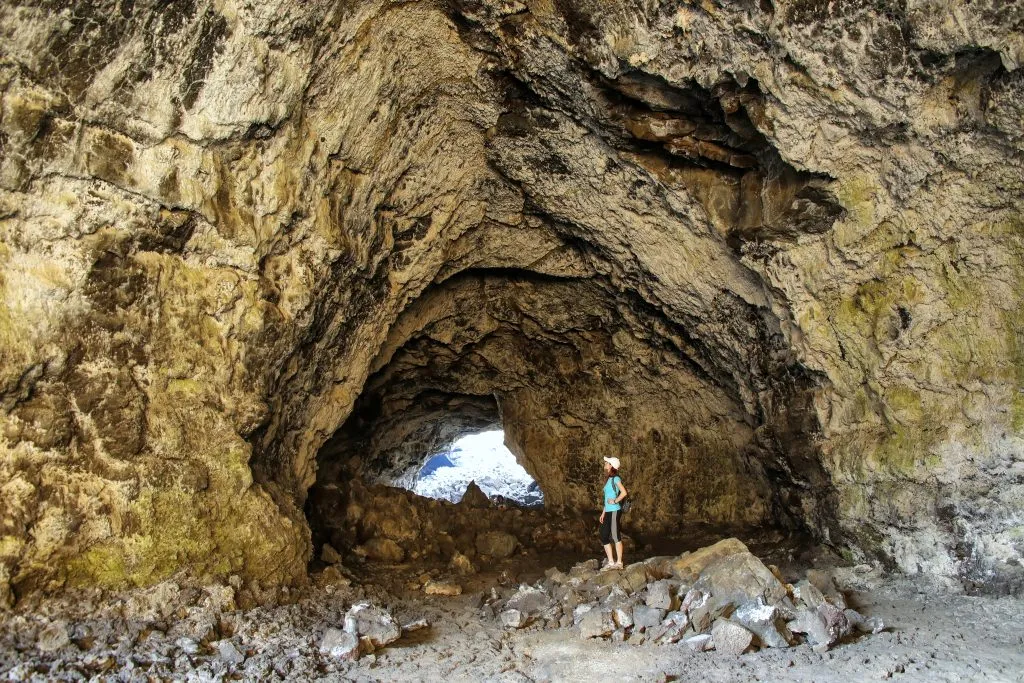 However, the best thing to do in Crates of the Moon National Monument is to discover the caves.
Get a permit at the visitor center (they are free), bring a flashlight, and go explore!
When to Take Your Offbeat Vacation
You can visit Craters of the Moon National Monument year-round, but if you like to go hiking, going there in spring and summer is highly recommended.
The landscape might be covered in snow during the winter months.
Minnesota's North Shore
From Ada of Beyond the Yellow Brick Road
A great weekend getaway for Twin Cities residents, Minnesota's North Shore has long been a favorite upper Midwest vacation destination and a hidden gem to the rest of the US.
Known for its beautiful, rugged Lake Superior coastline dotted with iconic lighthouses, the North Shore stretches from the city of Duluth to the Canadian border.
Home to eight Minnesota state parks, the area offers endless outdoor recreation opportunities like hiking and kayaking.
There's always another beach, waterfall, or hiking trail to discover!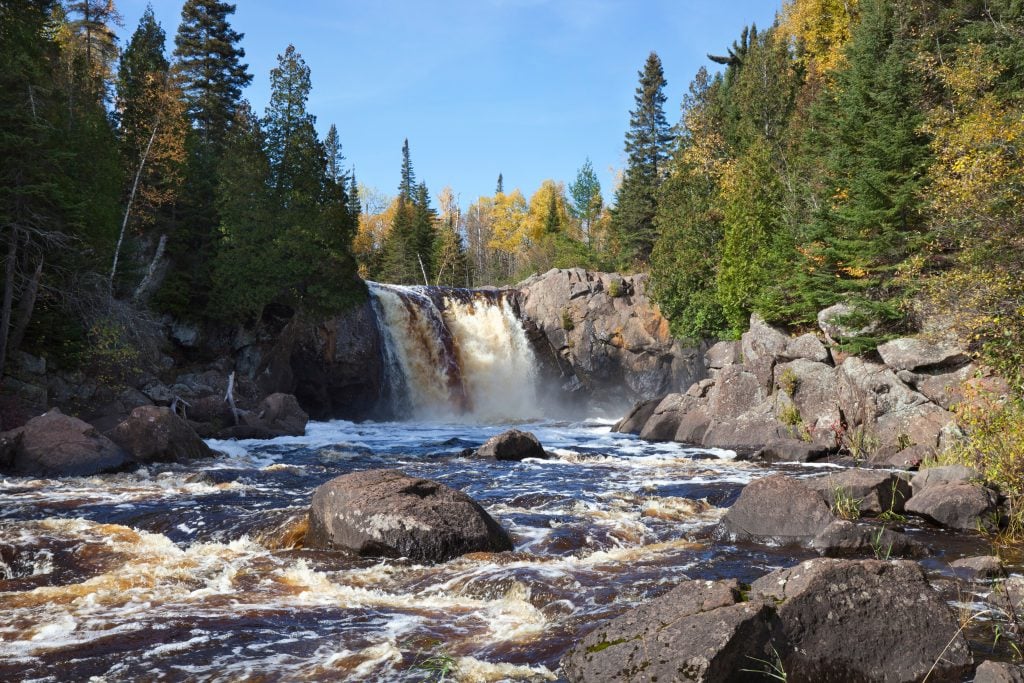 The region is particularly beloved because of its special spots like Sugarloaf Cove.
Small towns like Grand Marais and Beaver Bay keep visitors well-provisioned with fudge, ice cream, and maple lattes with their independently owned restaurants and gift shops.
When to Take Your Offbeat Vacation
North Shore winters are no joke, so most people prefer to visit in the gentler months, especially to catch fall colors.
But don't dismiss a winter visit – the North Shore's Lutsen Mountains is the largest ski hill in Minnesota!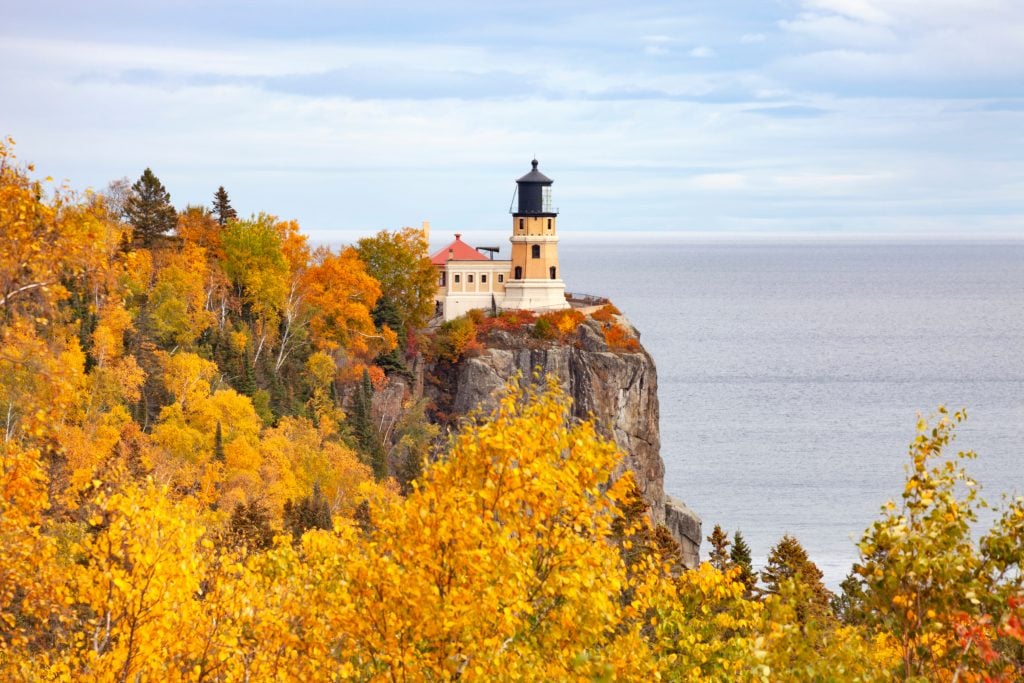 Capitol Reef National Park, Utah
From Krystianna of Volumes & Voyages
One of the most underrated vacation spots in the USA is Capitol Reef National Park, also known as the least-visited national park in Utah.
Many people skip out on seeing it to visit places like Arches or Zion instead, even though it has its own unique landscapes that are worth exploring.
Capitol Reef National Park is known for its interesting rock formations, including the Chimney Rock and the Hickman Bridge Arch.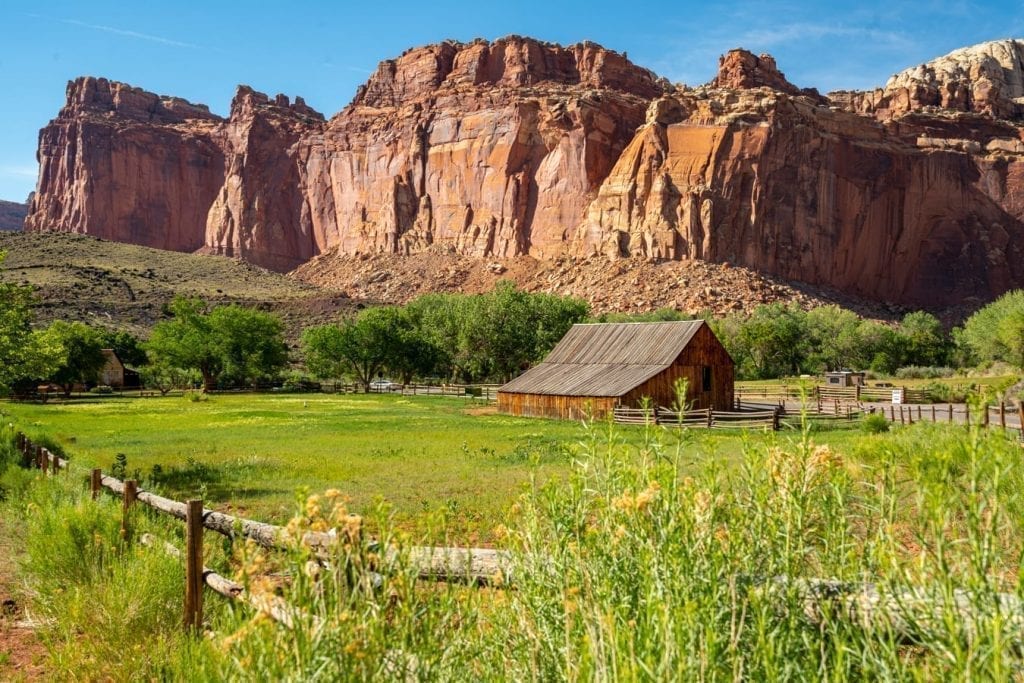 The hike to the arch is one that absolutely can't be missed. It's just shy of two miles long and is kid-friendly.
The best part about visiting this arch is that it's way less visited than more popular places in Utah like Delicate Arch, so you don't even have to wait in line for a photo.
When to Take Your Offbeat Vacation
Easily the best time to visit Capitol Reef National Park is in the spring or fall.
You could also turn your visit into a full Utah Mighty 5 road trip!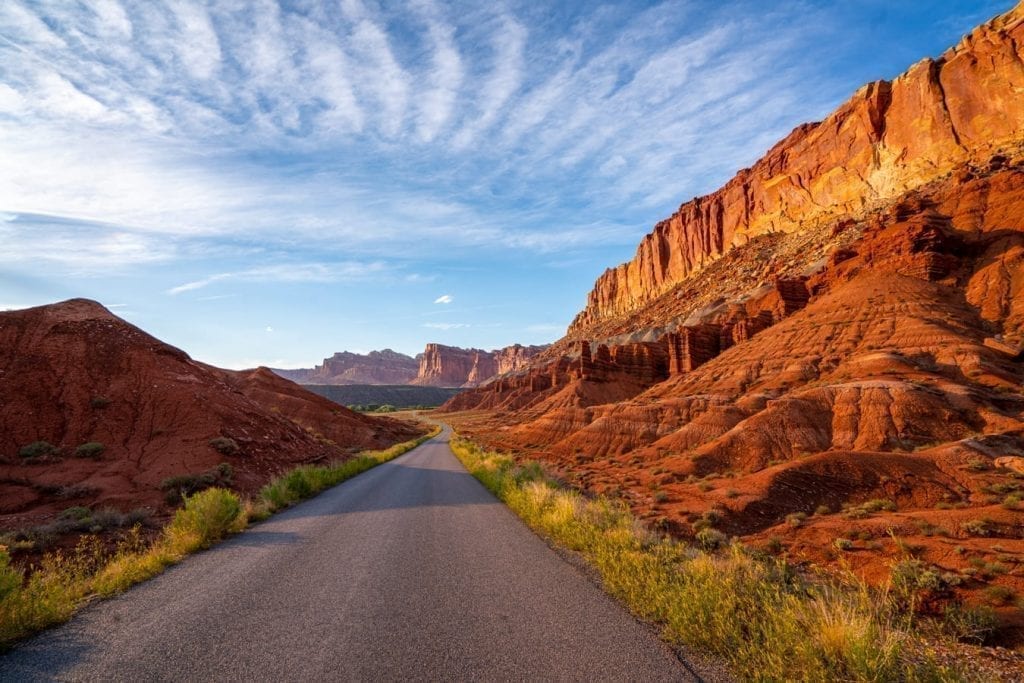 Big Cypress National Preserve, Florida
From Lori of Naples Florida Travel Guide
If you're looking to explore the swampy wilderness of south Florida, you might think Everglades National Park is the only place to go.
What you may not realize is there are several additional places in the Everglades besides the national park which have been added over the years to increase the protected land around this fragile ecosystem.
Big Cypress National Preserve is one such place and actually offers greater accessibility to hikers and paddlers and fewer restrictions than the more famous national park.
There are nearly 780,000 acres to explore in Big Cypress, and while some is privately owned and part of the native Seminole Reservation, much of it is wide open.
You can take an organized swamp walk through Big Cypress at the Clyde Butcher Gallery in Ochopee for a truly immersive experience (no pun intended), or hike along elevated boardwalks in Fackahatchee Strand.
When to Take Your Offbeat Vacation
The best time of year to visit Big Cypress depends on you: to avoid the humidity and mosquitoes, plan on the winter months.
But if you're there to see wildlife such as alligators and manatees, the green season in summer is your best bet!
Petrified Forest National Park, Arizona
From Jessica of Uprooted Traveler
Petrified Forest National Park is a striking American hidden gem, tucked away in the northeastern corner of Arizona.
While it may not be as famous as its some of its neighbors, like the Grand Canyon, its scenery is nonetheless gorgeous, with vibrant badlands, desert landscapes stretching towards the horizon, and of course, countless logs of colorful petrified wood littering its rolling hills.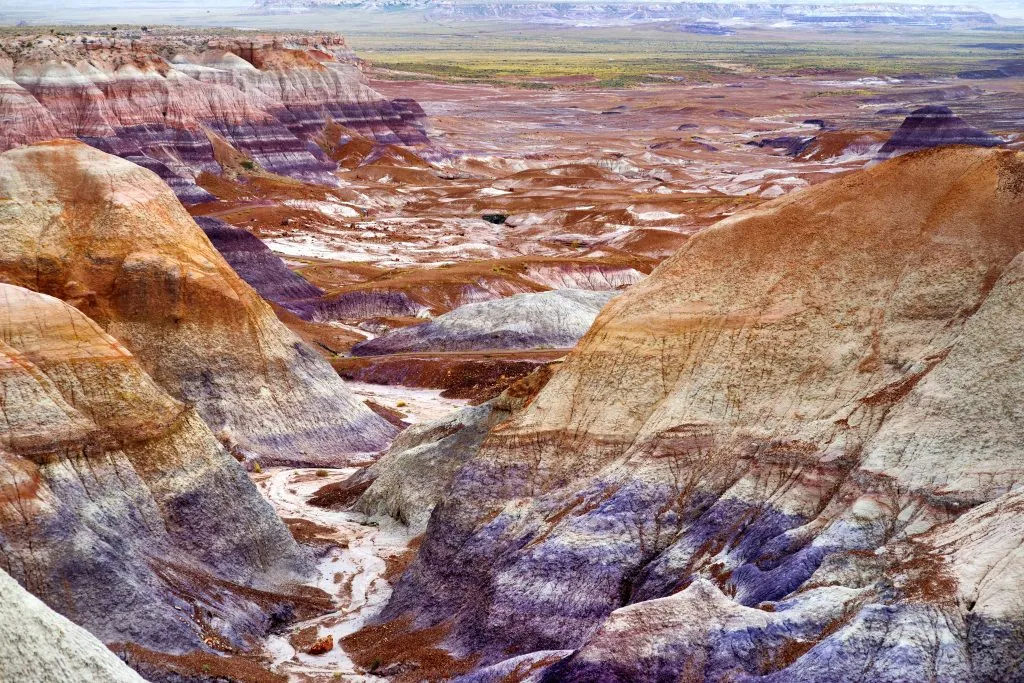 One of the best things about the park is its short and easy trails that are accessible to every level of hiker, like the Blue Mesa Trail, which weaves between the valleys of indigo-hued striated badlands.
To get up close and personal with some petrified wood, consider instead the Crystal Forest trail, where a stunning amount of fossilized trees are scattered around the trail.
When to Take Your Offbeat Vacation
The perfect time to explore the park and its hiking trails is September through October.
This is when you'll be most likely to find pleasant temperatures, clear skies, and a park that is less crowded than in the busy summer months.
More Unknown USA Vacation Destinations
The Texas Hill Country
Tucked into the central part of the Lone Star State lies an absolutely underrated US vacation destination: the Texas Hill Country.
Visit for sparkling rivers, charming small towns, incredible hiking, beautiful waterfalls, excellent Texas barbecue, magnificent wildflowers, and more wineries and distilleries than you can count.
Some of the best stops on a Hill Country road trip include visiting the town of Fredericksburg, which is known for its German heritage, enjoying a wine tasting, exploring beautiful Wimberley, climbing Enchanted Rock.
You can also try exploring dramatic limestone caves, sampling barbecue, and visiting some of the best swimming holes in Texas, including the legendary Hamilton Pool and Jacob's Well.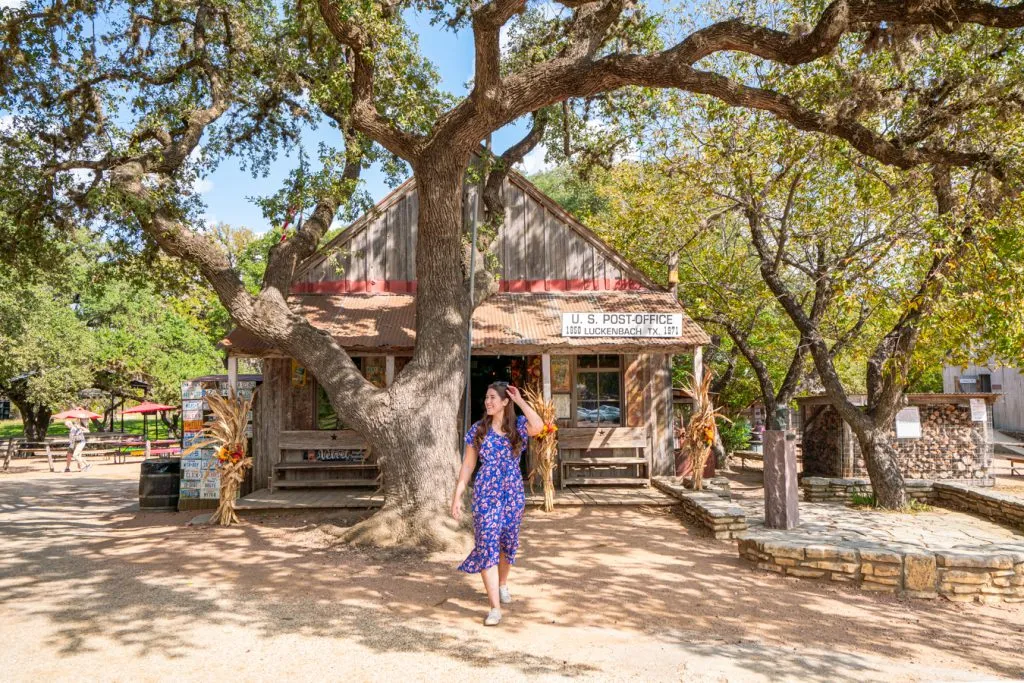 Be sure to save time for a couple of state parks, as well–in addition to Enchanted Rock, popular state parks in the Hill Country include Garner State Park, Guadalupe River State Park, and Colorado Bend State Park (home to 70-foot Gorman Falls).
With Austin located in the Hill Country and San Antonio lying just outside of it, you don't need to skip city life in this offbeat paradise either.
When to Take Your Offbeat Vacation
Texas' gorgeous wildflower season in March and April is the perfect time to visit.
Fall is a wonderful choice too–foliage tends to hit the Hill Country in November.
Talimena National Scenic Byway, Oklahoma and Arkansas
From Stephanie of Oklahoma Wonders
If you are looking for something special and completely off-the-beaten-path in the US, check out the Talimena National Scenic Byway in southeastern Oklahoma and southwestern Arkansas.
This route drives right through the Ouachita National Forest along the highest peaks of the Winding Stair Mountains.
Here you'll find a two-lane highway with plenty of places to pull over and take in the views, along with hiking trails in the Winding Stair Mountain National Recreation Area, which is protected by the US Forest Service.
There are multiple campsites for those who want to RV camp or go car camping, or you can accomplish the drive in one day.
You need about two hours to drive each way, plus time to stop and enjoy the views of this US hidden gem.
Plan to spend at least one day on the drive, more if you want to hike or camp, as well as one or two days in Talihina, Oklahoma, and Mena, Arkansas, the towns on either end of the drive.
When to Take Your Offbeat Vacation
The best time to visit is in late October or early November when the fall leaves are on full display.
The route was purpose-built to highlight the area's fabulous autumn foliage.
The Berkshires, Massachusetts
From Karen of Outdoor Adventure Sampler
The Berkshires of Western Massachusetts is a popular vacation area little known outside of New England.
The Berkshire Mountains are an extension of Vermont's Green Mountains.
The area is filled with charming New England towns with picturesque houses and farm-to-table restaurants.
Travelers are also drawn to the outdoor beauty of the Berkshires.
Outstanding fall foliage is a magnet for visitors from all over the world.
In the winter, the Berkshires are transformed into a snowy wonderland. Cross country skiing and downhill skiing areas abound.
The open-air music venue Tanglewood, with an immaculate lawn for spreading out a picnic, hosts world-class concerts. It's also the summer home of the Boston Symphony Orchestra.
The Massachusetts Museum of Contemporary Art (MASS MoCA)and the Norman Rockwell Museum feature exquisite exhibits of unique artwork.
They are each well worth a half-day to explore.
When to Take Your Offbeat Vacation
While any season offers unparalleled beauty in the Berkshires, the blazing fall foliage that rivals anywhere else in New England makes it the star season.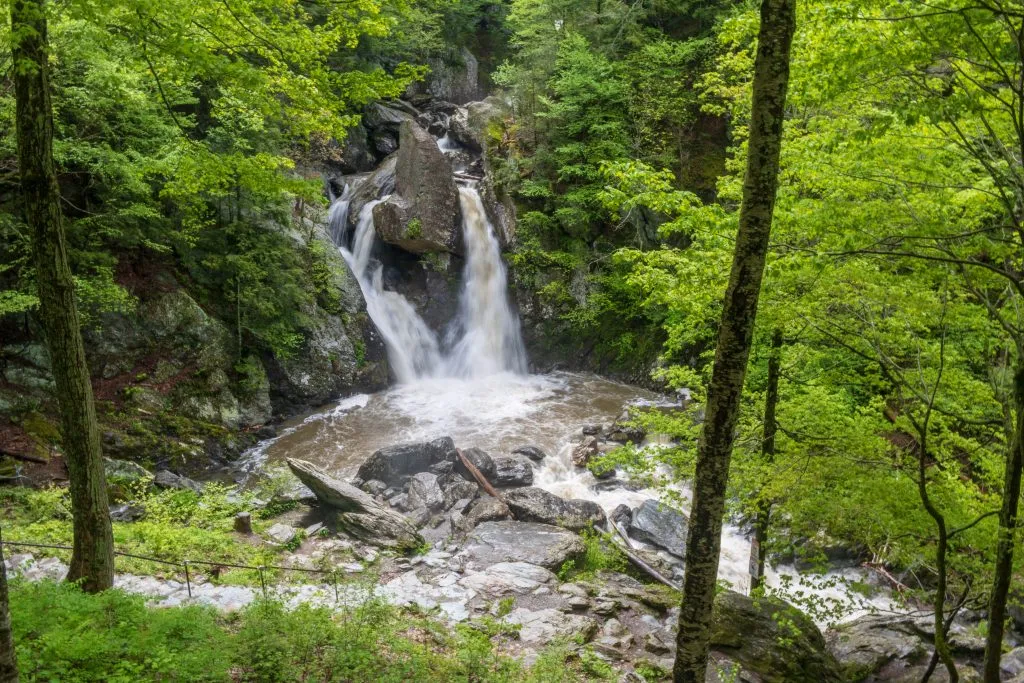 California's North Coast Redwood Highway
From Carol of California Crossings
For people visiting California's natural beauty, Yosemite National Park and a drive down CA's epic coastline are very popular…and for good reason.
But more visitors should consider getting off the beaten path and going north from San Francisco to the Redwood Highway.
Northern California boasts many old-growth groves of Coast Redwoods, which are one of just three types of rare giant redwoods.
They are the tallest trees in the world and hiking among them is the ultimate forest bathing experience.
This region has 1 national park, 9 state parks, 3 scenic drives, and 5 wacky redwood-themed roadside attractions.
Popular stops include Hendy Woods, The Avenue of the Giants Scenic Drive, the Drury Scenic Parkway, the Lady Bird Johnson Grove, and Jedediah Smith State Park (which has three large groves and the huge Boy Scout tree).
You can do all of it in 4-6 days, just about any time of year.
When to Take Your Offbeat Vacation
The north coast has a moderate climate, so any time of year would make a great road trip.
However, December through March tends to get more rain.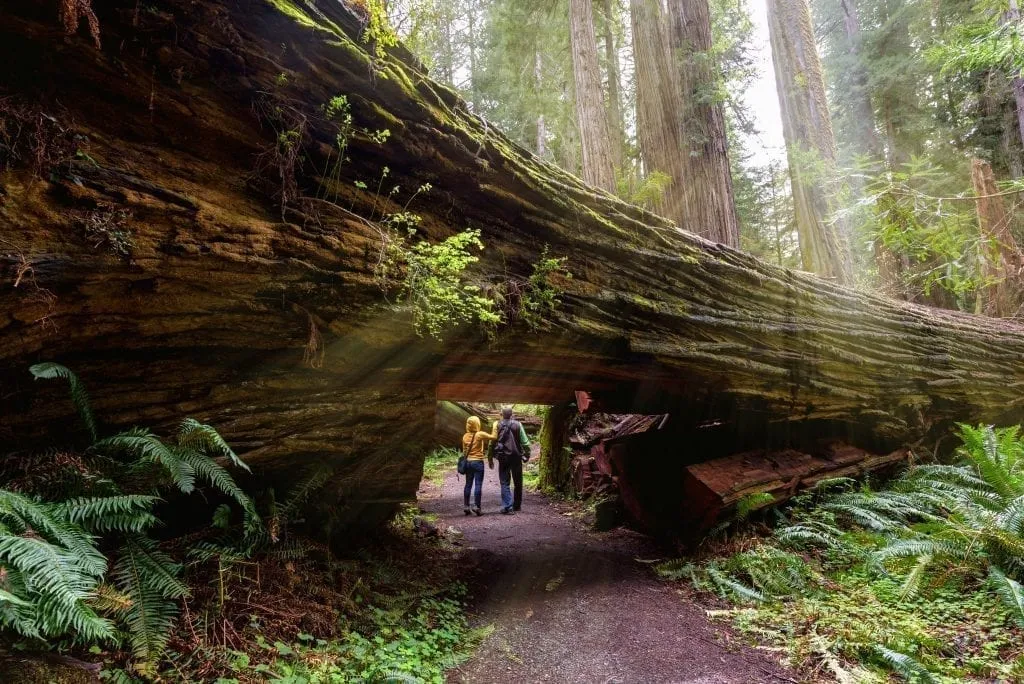 Door County, Wisconsin
From Deanne of Scenic and Savvy
Door County, Wisconsin is a peninsula extending into Lake Michigan.
This beautiful hidden gem in the USA is known as the Cape Cod of the Midwest and it's easy to see why.
With more than 300 miles of shoreline, sandy beaches, quaint towns, and great fishing, travelers escape to the area for relaxation, outdoor adventures, and great shopping and dining.
Peninsula State Park, located on the west side of Door County, is a popular destination to hike, bike, camp, fish, and even take in a show at the outdoor Northern Sky Theater.
The small towns of Door County offer boutique shopping, wineries, and great dining.
They're especially known for their fish boils and cherry orchards!
Whether spending a week or a weekend in Door County, you'll have plenty of things to do and places to explore.
When to Take Your Offbeat Vacation
The best time to enjoy an underrated US vacation in Door County is in the summer when the weather is great for outdoor activities or in the fall to see the leaves change color.