In the mood to shop for souvenirs and wondering what to buy in Rome, Italy?
Luckily, you're spoiled for choice!
As Italy's capital city, shopping in Rome is a delight, whether you're looking for an inexpensive trinket, a designer handbag, or anything in between.
While the best things to buy in Rome naturally have significant overlap with the best Italy souvenirs overall, we've made sure to focus this list primarily on suggestions rooted in the Eternal City itself.
Rome is one of our favorite cities in the world, and we'll be done visiting, eating in, or shopping in the Eternal City.
Here are the best Rome souvenirs to pick up on your trip!
Some links in this post may be affiliate links. If you make a purchase through one of these links, we may earn a small commission at no extra cost to you. Please see our

disclosure policy

for more detail.
The Best Foodie Souvenirs from Rome
Wine
Obviously, wine will top the list of any souvenir list in Italy–it is one of the most iconic wine-producing countries in the world, after all!
When shopping in Rome, though, you can further localize your souvenirs by picking up bottles produced in Lazio, the Italian region Rome is located in.
Most wine produced in Lazio is white, though there are reds produced here as well.
You can peruse some of the most celebrated wines from Lazio here.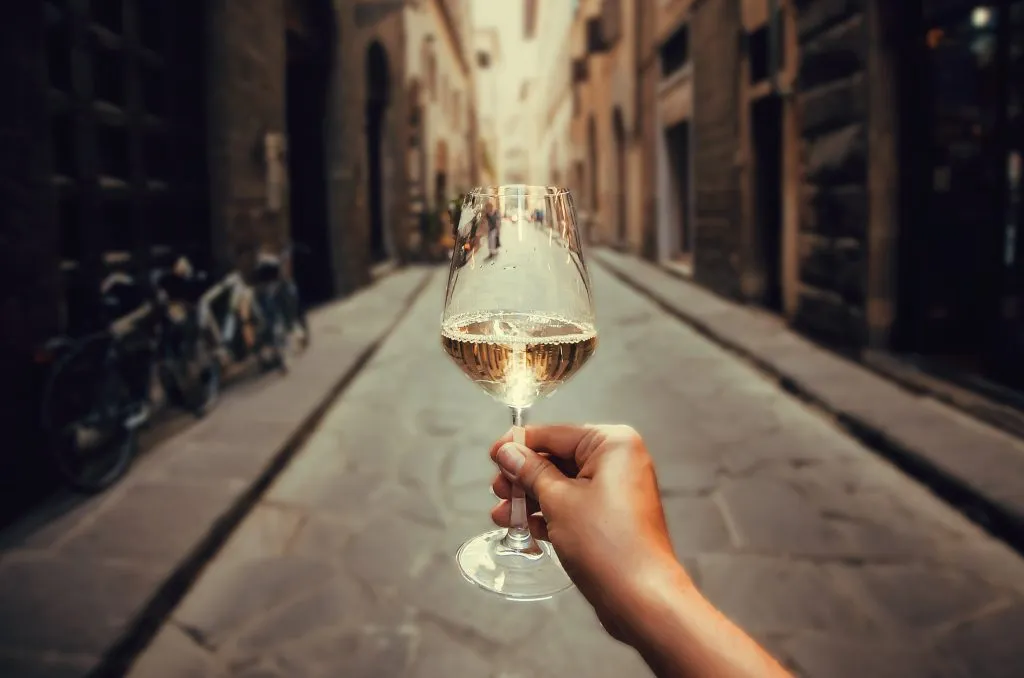 Pasta
Artisinal dried pasta is one of the simplest foodie Rome souvenirs to bring home: it's affordable, easy to transport, and easy to use.
For Rome-specific shapes, keep an eye out for pastas like bucatini and rigatoni (I happen to love carbonara prepared with rigatoni, though it is a matter of preference).
Pecorino Romano
Pecorino Romano is one of Italy's most ancient and beloved cheeses, and it hails from Lazio!
Made with 100% sheep's milk, this hard, salty cheese is absolutely delicious.
Look for Pecorino Romano marked as "DOP", which stands for Denominazione di Origine Protetta and guarantees that the cheese was produced in Lazio with traditional techniques.
Moka Pot
Want to bring true Italian coffee home with you?
While coffee bars are an enormous part of Italian coffee culture, moka pots–the pots that Italians make their coffee at home in–are also a huge part of the culture.
They're a great way to bring Italian coffee home with you from Rome–assuming you're not willing to splurge on a very pricey espresso machine, that is!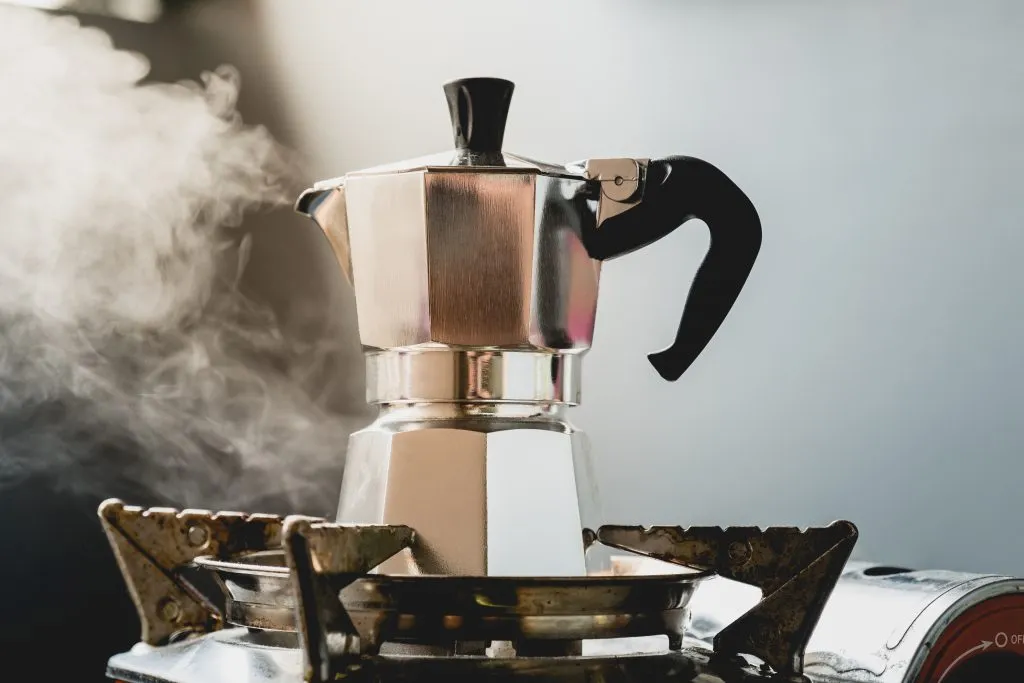 Roman Cookbook
From the iconic carbonara to local favorites like coda alla vaccinara, Roman cuisine is varied, delicious, and–for those who love to cook–well worth learning to reproduce at home.
A Rome-centered cookbook is a great way to bring a piece of the Eternal City home with you, and ensure you can keep your trip alive long after it's technically over.
More Things to Buy in Rome, Italy
Rosary
If you or someone you love is Catholic, it's hard to imagine a more perfect gift from Rome than a rosary purchased at the Vatican.
Religious Art
Similar to rosaries, any other form of religious art is a memorable thing to buy in Rome for any Catholics in your life.
Icons, crucifixes, religious paintings, statues, and more can all be found in spades when shopping in Rome.
Other Original Art
If there's one word synonymous with Italy (okay, other than food), it's probably art.
And, original Italian art no doubt makes an incredible Rome souvenir!
This can range dramatically in price, from simple sketches or handicrafts to enormous oil paintings, statues, and beyond.
Whatever you choose, though, it's bound to be memorable.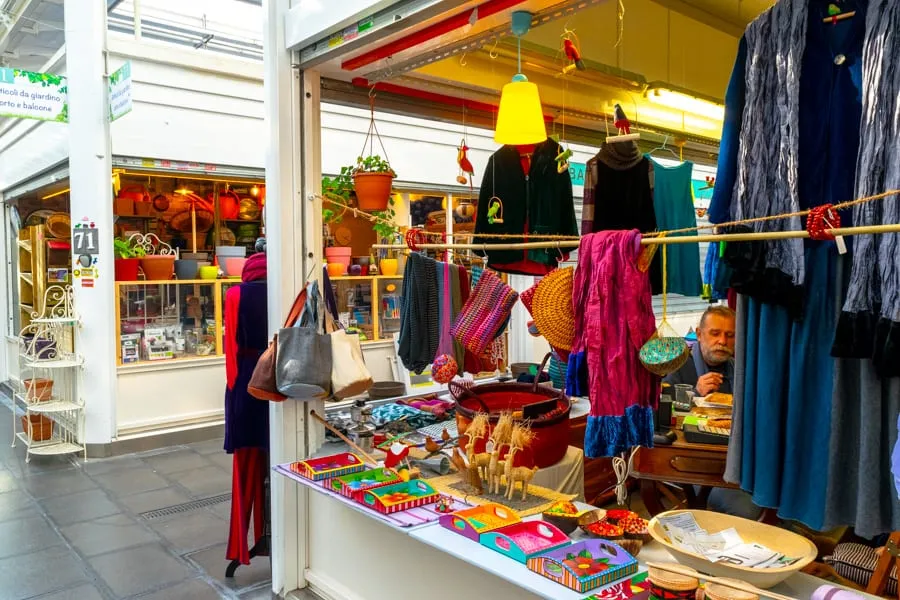 Secondhand Trinkets
Some of our favorite souvenirs from around the world have been items purchased secondhand, from antique maps to old books to trinkets like ginger jars, ceramic bowls, and small paintings.
Flea markets can be an excellent place to browse for unique Rome souvenirs, but you'll also find plenty of curious-looking shops as you wander the city, perfect for a look inside.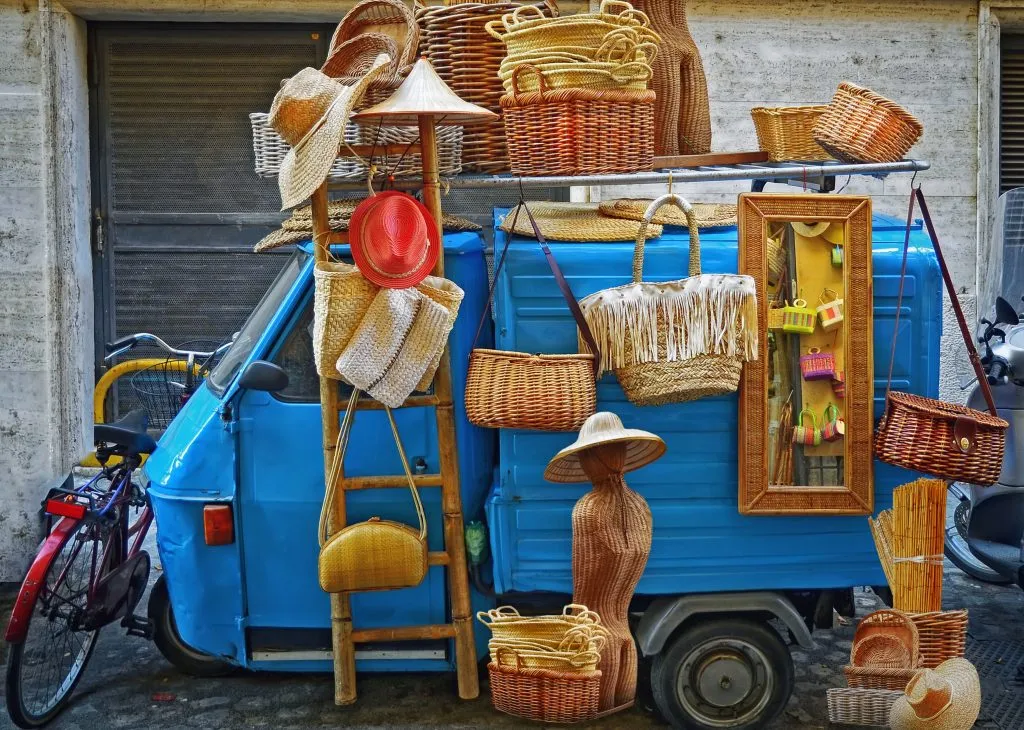 Luxury Fashion
Italy is home to some of the most famous designers in the world–and many less-famous ones that are also tremendously talented!
If you have your eye on, say, a pair of Valentino sunglasses, a Prada bag, or a Gucci belt, Rome is an excellent place to look.
Rome is probably second only to Milan when it comes to luxury shopping in Italy, and you'll be spoiled for choice.
Stroll along Via Condotti, and you're bound to be impressed with the luxury shopping in Rome.
(And, if you're interested in internationally-recognized designers and you're traveling from outside the EU, there's a good chance you'll find luxury goods cheaper in Italy than you would find them at home).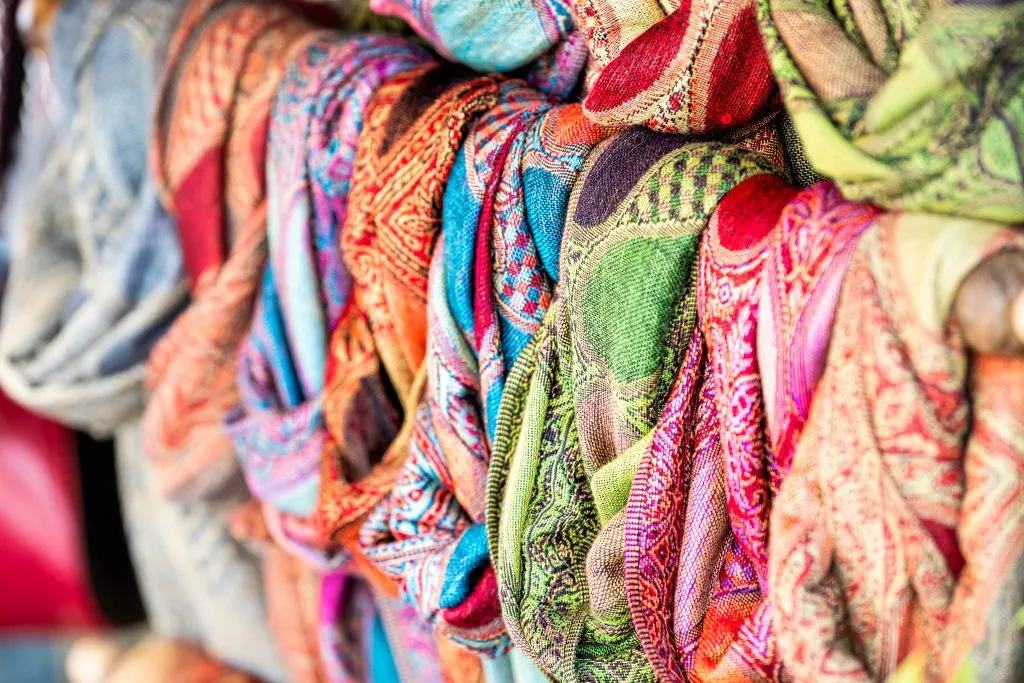 Books About Rome
History books, art books, novels, cookbooks…
Whatever kind of book you're into, you'll undoubtedly be able to find a Rome-themed example!
Alternatively, if you're the type to enjoy decorating with books you don't read (hi yes, that's also me), you could consider buying a beautiful copy of a classic book in Italian.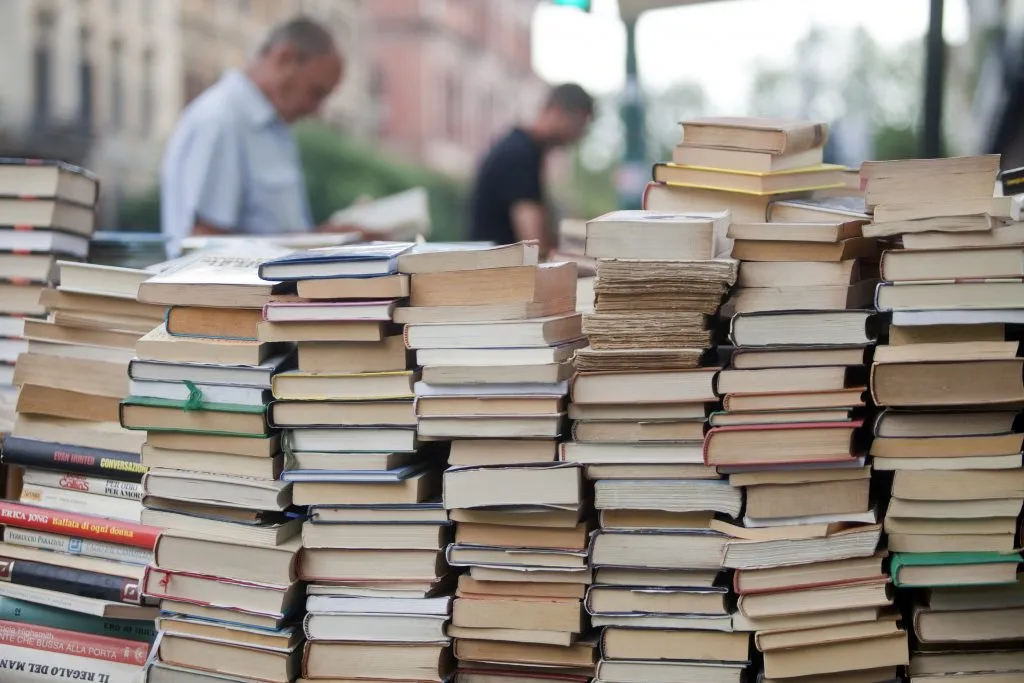 Gladitor Gear
From statues of gladiators to helmet-shaped figurines to toy swords, gladiator-themed souvenirs are all the rage in Rome.
I have to admit, these aren't quite to my personal taste–but if you're shopping for gifts for any rambunctious kids in your life, they just might be a hit.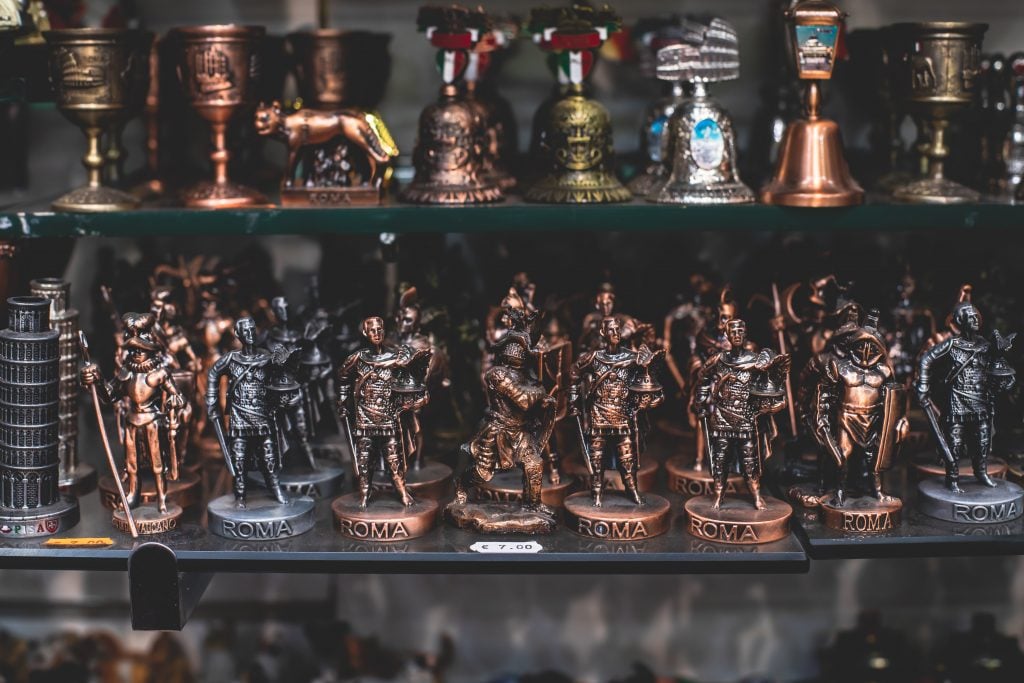 Inexpensive (But Fun) Rome Souvenirs to Buy
Postcard From Vatican City
During your trip to Rome, take the fun idea of sending a postcard to yourself a bit further by sending one not from Italy, but from Vatican City!
Be sure to use the yellow post office boxes, rather than the red Italian ones, and you're good to go.
Your postcard will arrive stamped from Vatican City, making it one of the most unique Rome souvenirs and also the closest you'll get to receiving a passport stamp from the microstate!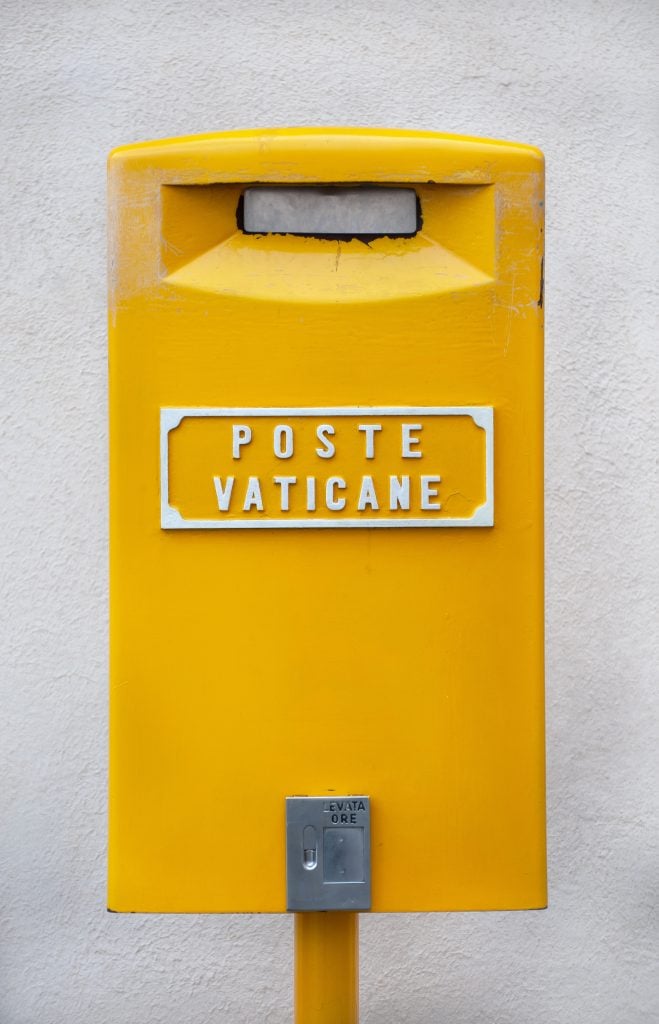 Magnets
Magnets are one of the most popular souvenirs to collect from around the world, and tend to only run a few Euro a piece.
It can take a bit of digging to find one that speaks to you, but it's worth the wait!
Keeping your magnet(s) in your kitchen or office is a great way to recall your trip to Rome during your day to day life, long after the plane has landed back home.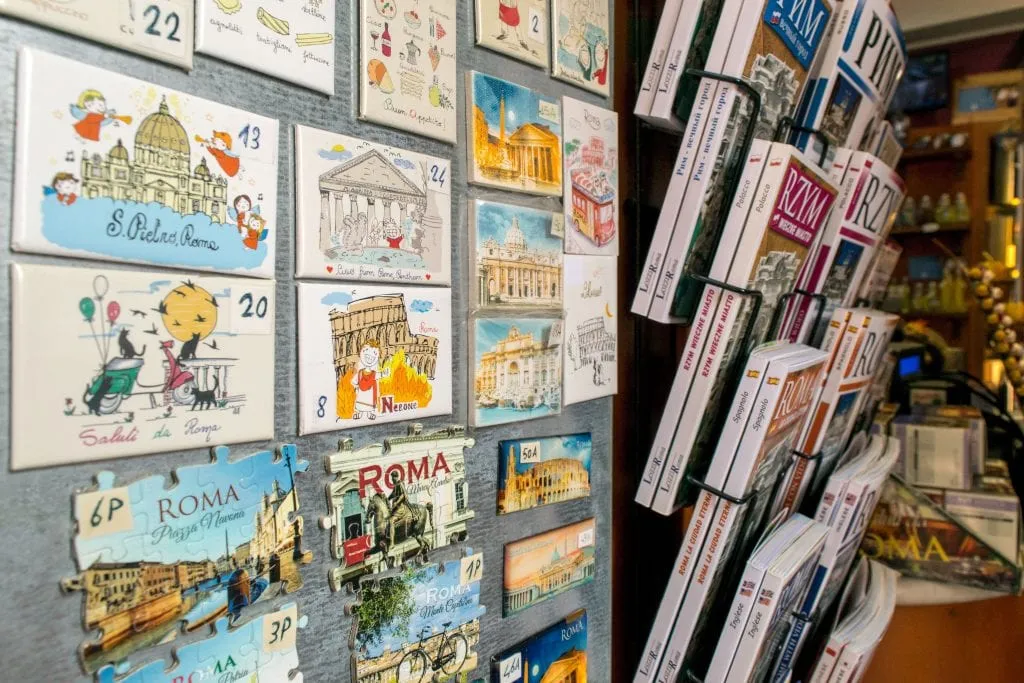 Colosseum Figurines
Is buying a figurine of the Colosseum a bit cheesy?
Sure, but it's hard to imagine a Rome souvenir that so immediately recalls the Eternal City!
Not all figurines are as cheesy as others: feel free to shop around before landing on one you like.
Espresso Cups
Much like buying a tea cup in England or a beer stein in Germany, buying a beautiful espresso cup (or several) to display at home makes for an excellent souvenir from Rome!
Whether you drink Italian-style coffee at home or you just want to use it as a decor piece, for the right traveler, an espresso cup is a fun addition to their list of what to buy in Rome.