Ireland is a country that still feels ripe for exploring: the small villages, fantastic natural landscape, and beautiful architecture (modern, restored, and crumbling ruins alike) give it a fairytale-like quality. Nowhere is that more true than when discovering Ireland off the beaten path.
While touristic highlights like the Cliffs of Moher, Blarney Castle, and Giant's Causeway are beautiful, there's something special about curling up in a small village pub for a meal, admiring a historic ruin with no other souls around, or staring out over the gorgeous coast without hundreds of other people nearby.
We've rounded some of the best hidden gems in Ireland up here, from natural beauty to historic buildings and beyond.
While there's no shortage of quiet corners and beautiful places in Ireland, these are particularly lovely to visit.
Some links in this post may be affiliate links. If you make a purchase through one of these links, we may earn a small commission at no extra cost to you. Please see our

disclosure policy

for more detail.
How to Discover Ireland Off the Beaten Path
Ireland is the perfect country for a road trip, and when talking about discovering Ireland off the beaten path, that is doubly true.
The best way to reach the majority of these hidden gems in Ireland is by car (or in the case of many of the islands, a ferry).
We recommend searching for a rental car through Discover Cars, which will compare the prices and rental inclusions of several companies at once, allowing you to find the best deal with the best terms!
17 Beautiful Hidden Gems in Ireland
Hook Lighthouse
Set at the edge of the already-offbeat Hook Peninsula in County Wexford, Hook Lighthouse is considered to be one of the oldest operational lighthouses in the world.
Dating back to the 13th century, the lighthouse has been open to the public since 1996 and offers gorgeous views of the surrounding coastline.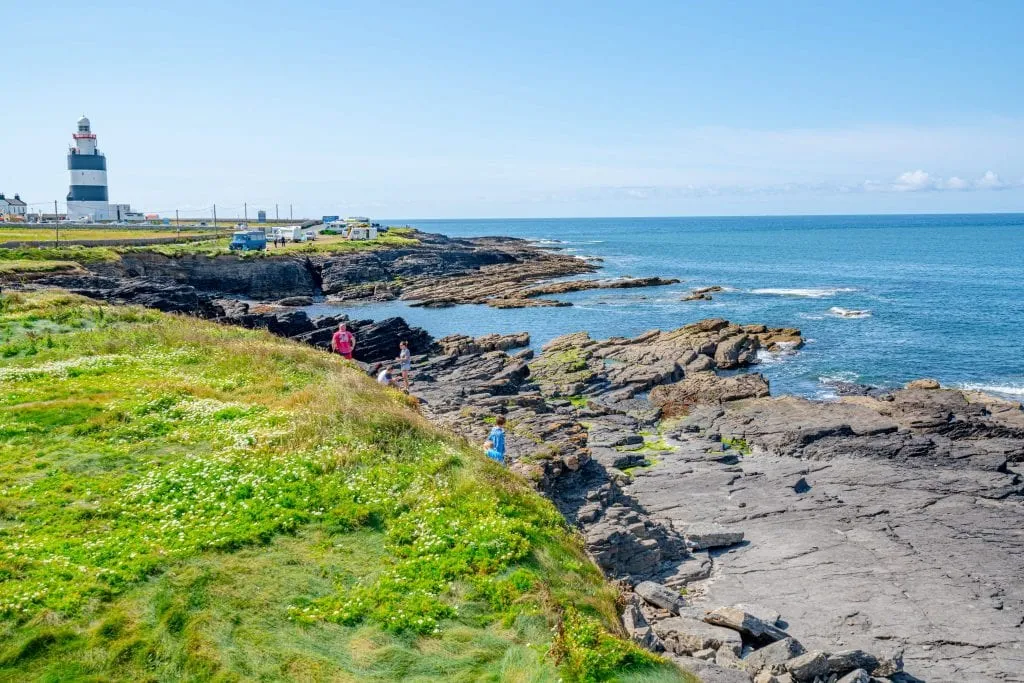 Ring of Beara
Located right next door to the Ring of Kerry and yet far more remote, driving the Ring of Beara will make you feel like you're completely alone in Ireland (seriously–we often went several minutes at a time without so much as passing another car on the road when driving this route during high season).
Be sure to stop by the adorable village of Castletownbere for a quick walk and lunch, and to pull off the road at Dzogchen Beara, a Buddhist meditation center that is open to visitors and whose grounds boast some of the most beautiful views on the Ring of Beara.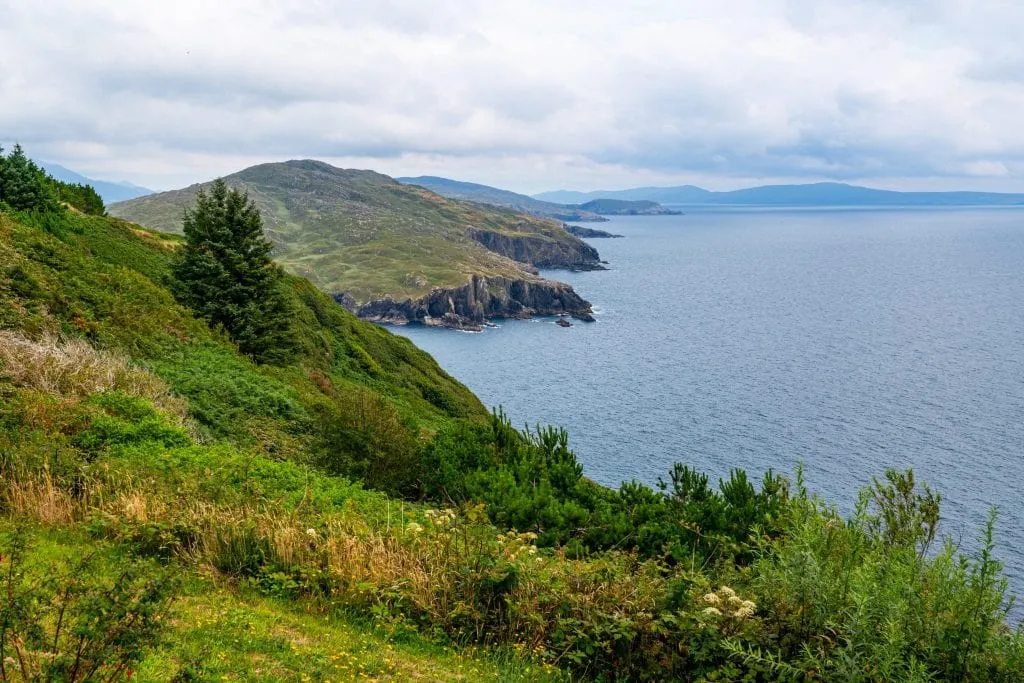 Loftus Hall
Built in 1350, Loftus Hall is considered by many to be the most haunted building in Ireland.
In its long life, it has served as a private home, a hotel, a nunnery, and as an abandoned building.
Today, it is finding new life as a tourist attraction, with ghost tours through the still-not-quite-renovated mansion offering an eerie peek into the history of the house.
Its opulent staircase is perhaps its most incredible feature: there are only three of its type in the world. The first is at the bottom of the ocean with the Titanic, the second in the Pope's residence in the Vatican, and the third is in one of the most interesting hidden gems in Ireland.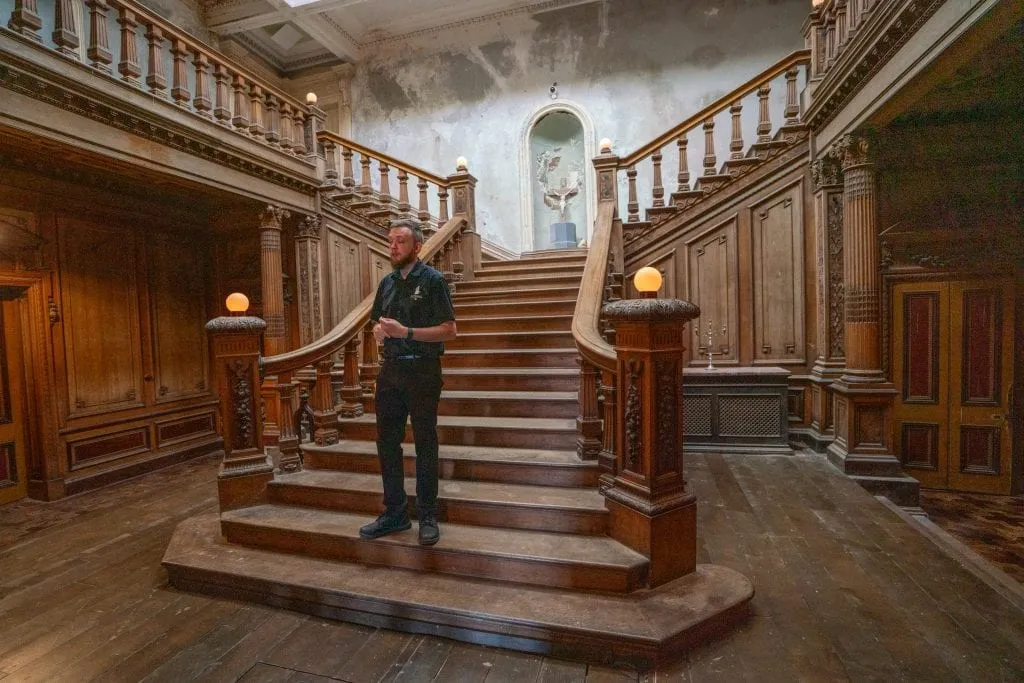 Belleek Castle
Tucked into a quiet corner of County Mayo, Belleek Castle is both absolutely stunning and absolutely uncrowded, offering an excellent place for a quiet getaway in Ireland far away from the crowds.
Whether you want to stop by to tour the eccentric and fascinating Marshall Doran collection (complete with antique weapons, Grace O'Malley's bed, and 10,000-year-old fossils, among many other things), for a delicious meal or afternoon tea, or even to spend a night, Belleek Castle is well worth a visit when you're looking for hidden gems in Ireland.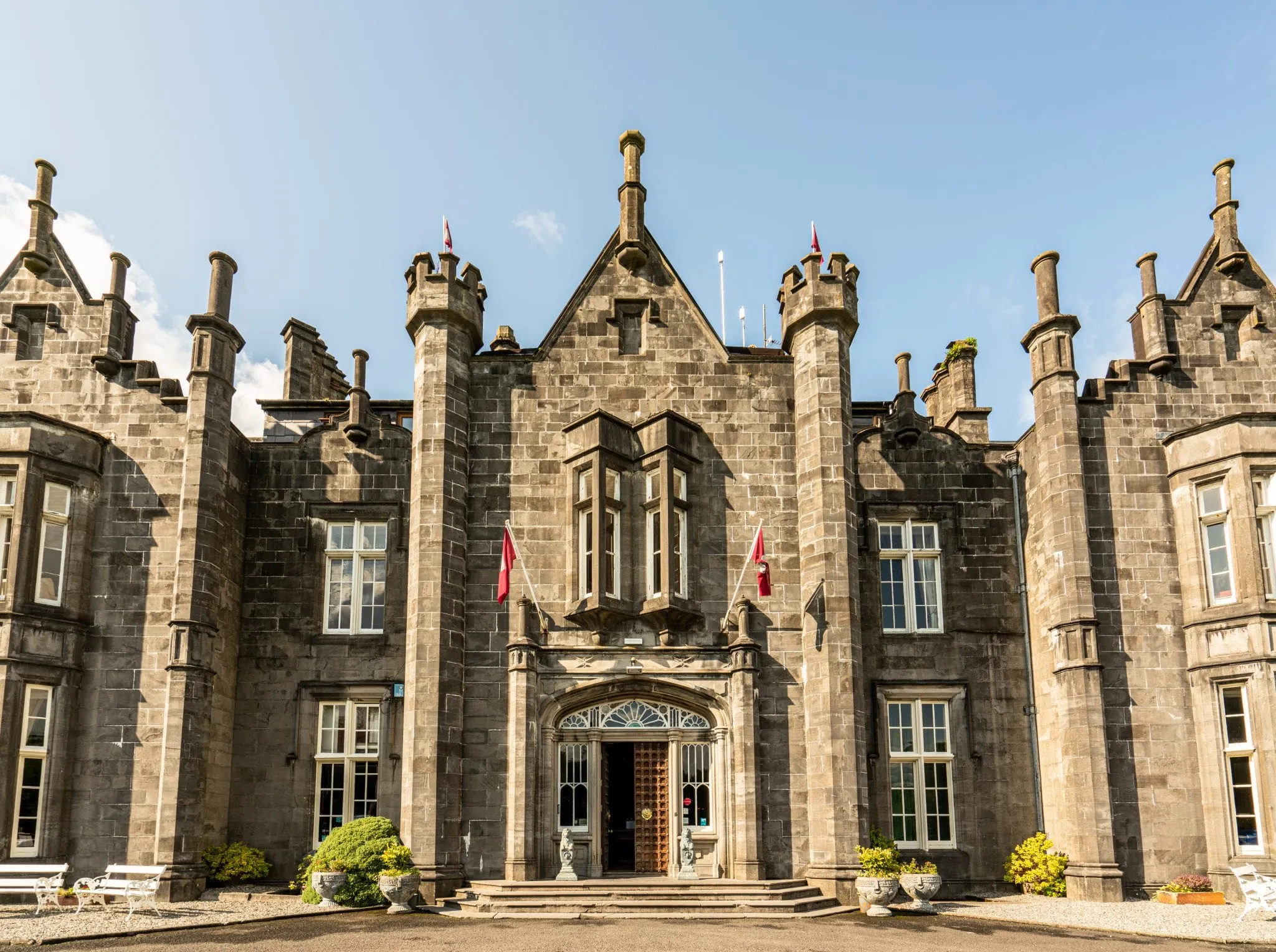 Achill Island
For the tallest, most dramatic cliffs in all of Ireland, head to stunning and remote Achill Island.
Like most Irish islands, one of its major selling points is fantastic seaside views: once you get done admiring the cliffs, head to Keem Bay to admire water so bright you may just think you're in the Caribbean (especially if you happen to visit on a sunny day).
Conor Pass
As one of the highest mountain passes in Ireland, Conor Pass boasts absolutely beautiful views of the Irish countryside, a fantastic place for a hike, and a lovely–if a bit unnerving–drive.
Be sure to be cautious when driving this route, but definitely stop by to check it out when exploring Ireland off the beaten path.
Howth Cliff Walk
Located less than an hour outside of Dublin, the Howth Cliff Walk is one of the best ways to enjoy Ireland's stunning coastline without going far from the capital.
Coated in colorful wildflowers during the summer and home to an adorable lighthouse at the cliff's edge, the Howth Cliff Walk is typically uncrowded despite its incredible beauty.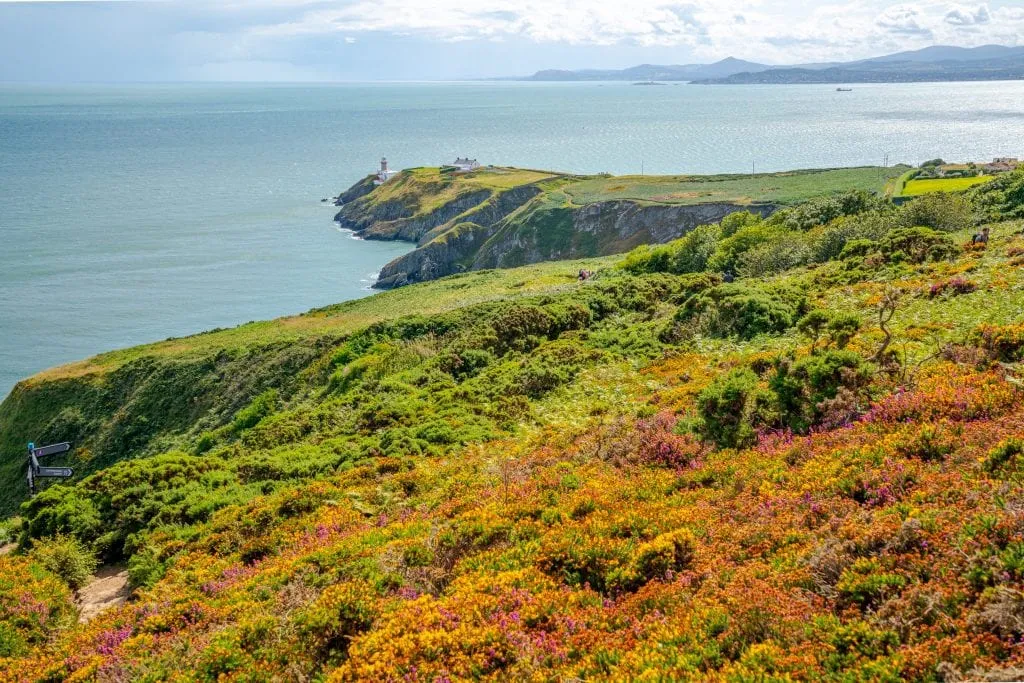 Aran Islands
The Cliffs of Moher may be one of Ireland's most famous tourist attractions, but most visitors don't make it a short distance across the water to the Aran Islands that are visible from the edge of the cliffs.
It's worth the ferry ride, though: the Aran Islands are one of the last places in Ireland where Irish is the main spoken language, and the long and fascinating history of the islands paired with the delight of exploring both the natural highlights and the small, cozy communities there makes for an excellent place to visit in Ireland off the beaten path.
Easily doable as a day trip from Doolin if you don't want to tour all 3 islands, the Aran Islands are an incredible experience–so much so that we've been twice and would love to go again.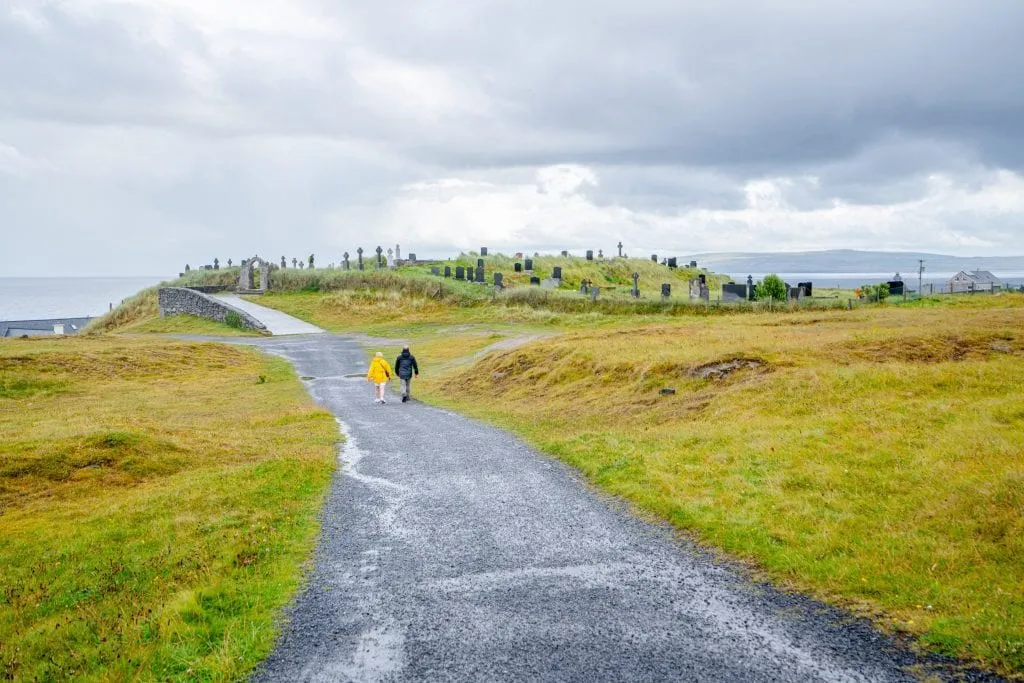 Hore Abbey
Built in the 13th century as a Cistercian Monastery, Hore Abbey practically lies in the shadow of the Rock of Cashel–but unlike the Rock of Cashel, it is both free and uncrowded to visit.
If you're looking for a place to walk around an empty, stunning ruin in Ireland, Hore Abbey is the place to visit.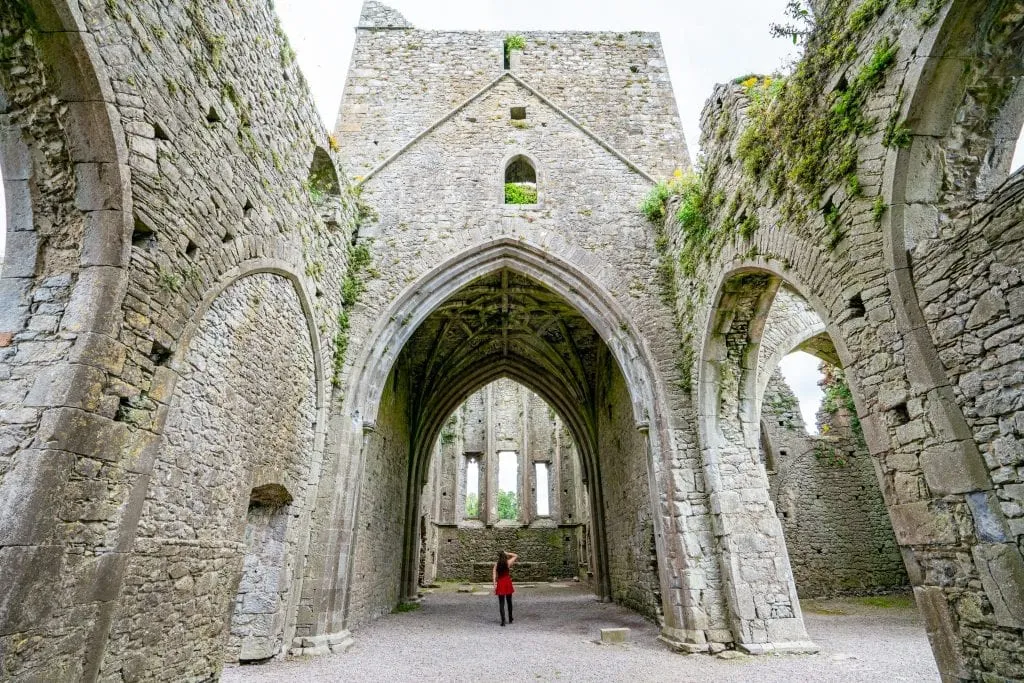 Slea Head Drive
More popular than the Ring of Beara and yet still far, far less touristy than the Ring of Kerry, Slea Head Drive on the Dingle Peninsula is–in my biased opinion–one of the prettiest places in all of Ireland, and definitely one of my favorite places to explore in Ireland off the beaten path.
Be sure to stop by highlights like Dunquin Pier, Dunbeg Fort, and Dingle, as well as lesser-known highlights like the Gallarus Oratory, Dunmore Head, and the many small farms and shops that dot the remote drive.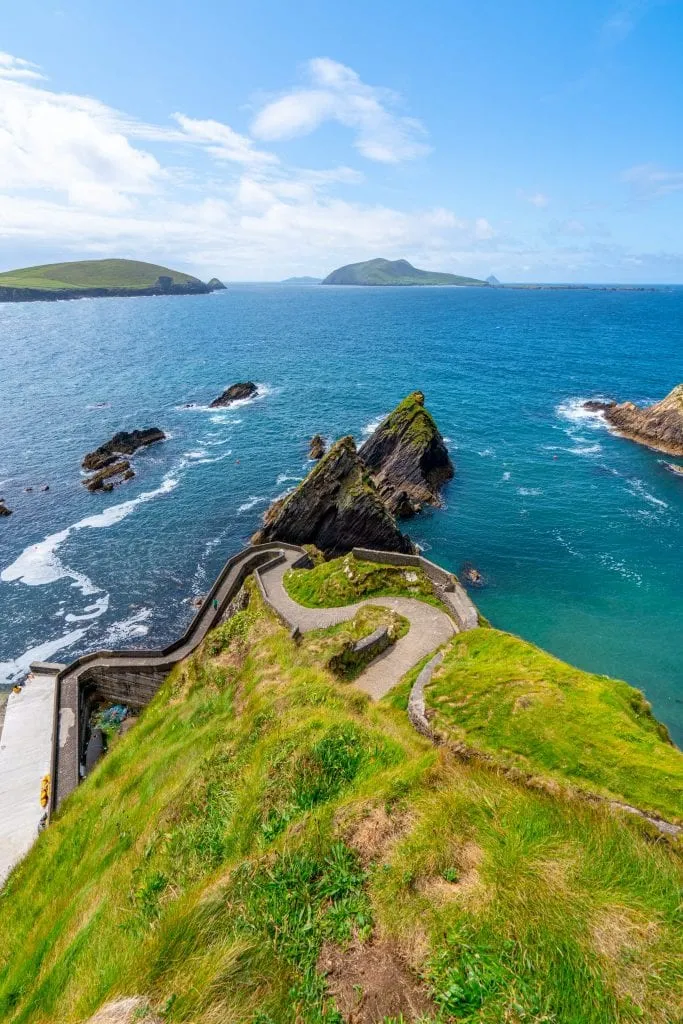 Slieve League Cliffs
Significantly taller than the Cliffs of Moher, yet far more remote and with a fraction of the tourists, the Slieve League Cliffs are the definition of exploring Ireland off the beaten path.
We definitely recommend setting aside a day spent here–the long drive to the cliffs alone is a fabulous travel experience in Ireland.
Torc Waterfall
Despite the fact that Torc Waterfall is located within popular Killarney National Park, it's easy to drive right past it without knowing what you're missing if you're not keeping an eye out for hidden gems in Ireland.
Be sure to pull off and take a five-minute walk into the woods to marvel at this stunning waterfall, which is absolutely gorgeous and a great place to admire to view, snap photos, and even stop for a picnic lunch if you're so inclined.
Skellig Michael
Not unknown as much as difficult to reach, this stunningly beautiful island is located about 8 miles off the Ring of Kerry and is remote enough that it acted as a filming location for Star Wars.
Even today, it's difficult enough to land on Skellig Island that the boats only sail roughly 5 days out of a given 7, with high winds and storms frequently cancelling the trip.
Its magnificent beauty makes it an incredible place to visit–and definitely worth the hassle of making it out there.
Minard Castle
This quiet castle ruin on the Dingle Peninsula is framed by a gorgeous pebble beach.
Devoid of crowds and very peaceful to visit, this is the perfect place to enjoy beautiful views off the beaten path in Ireland.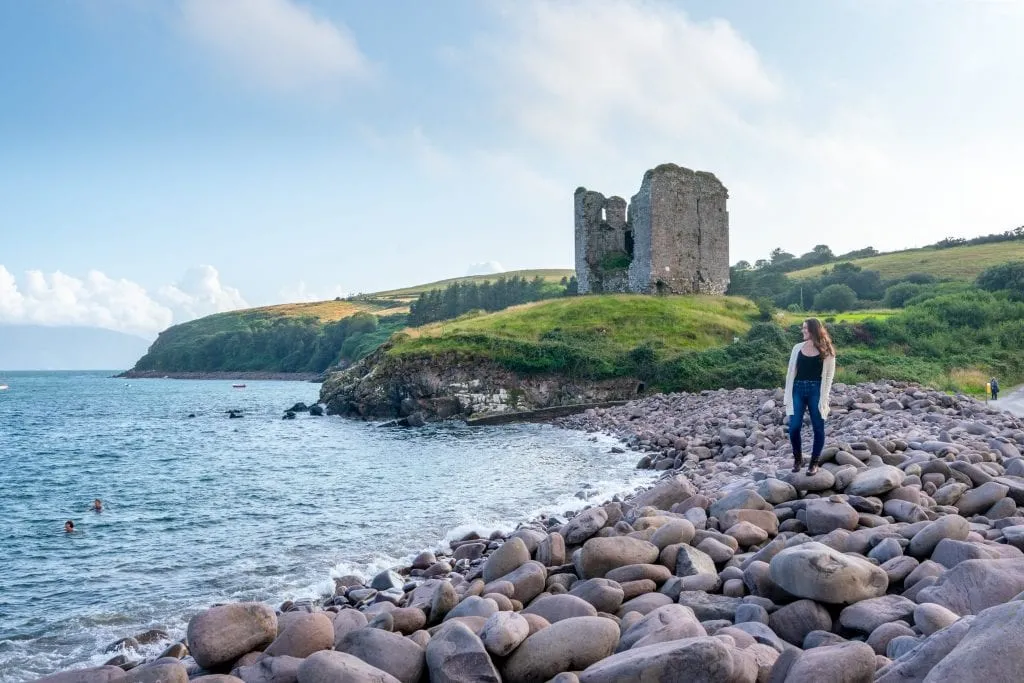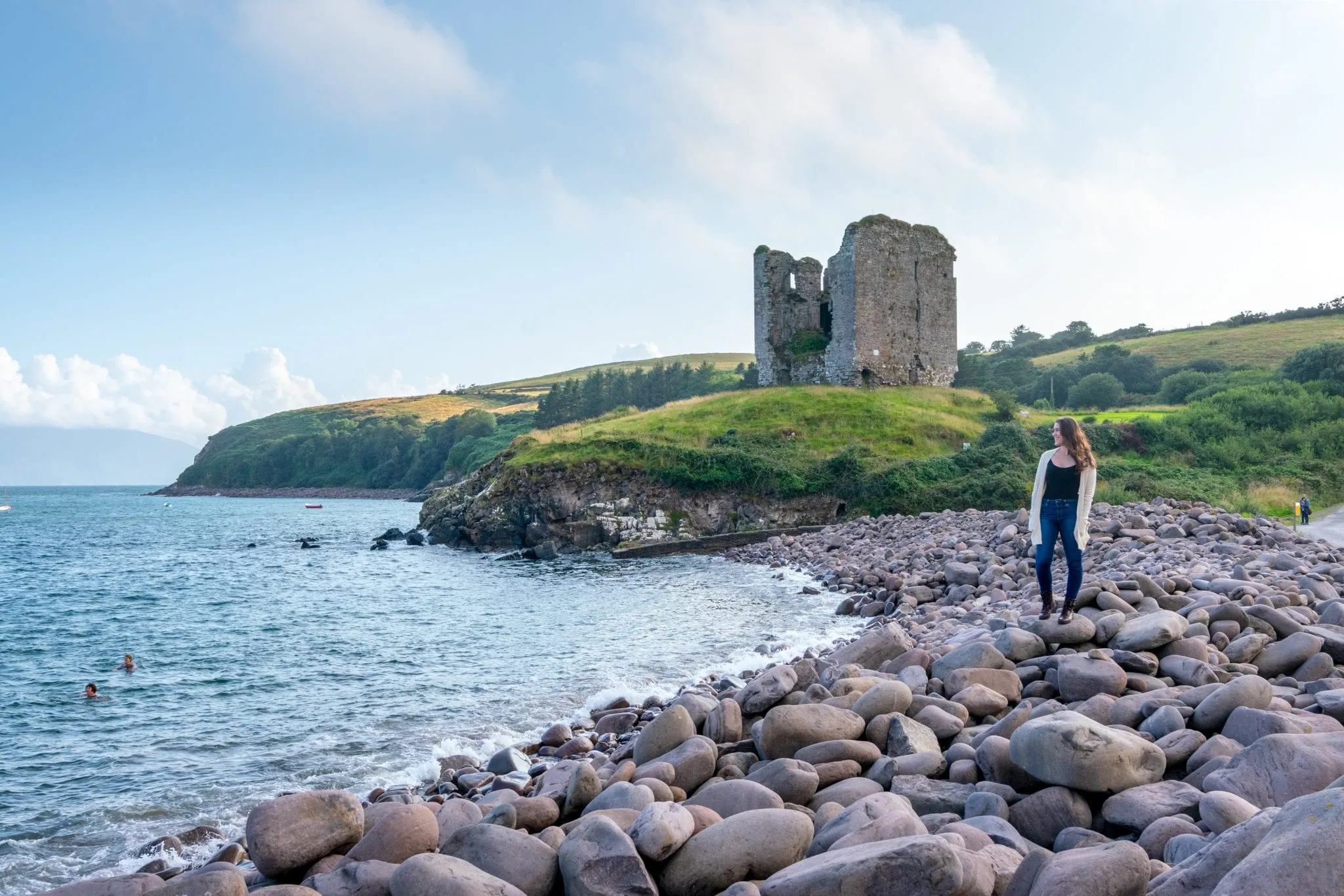 Downhill Beach
Long, remote, and incredibly beautiful, standing on sandy Downhill Beach in Northern Ireland feels a bit like standing at the end of the world.
Be sure to look up and admire the views of Mussenden Temple perched on the edge of the cliffs, set high above the beach.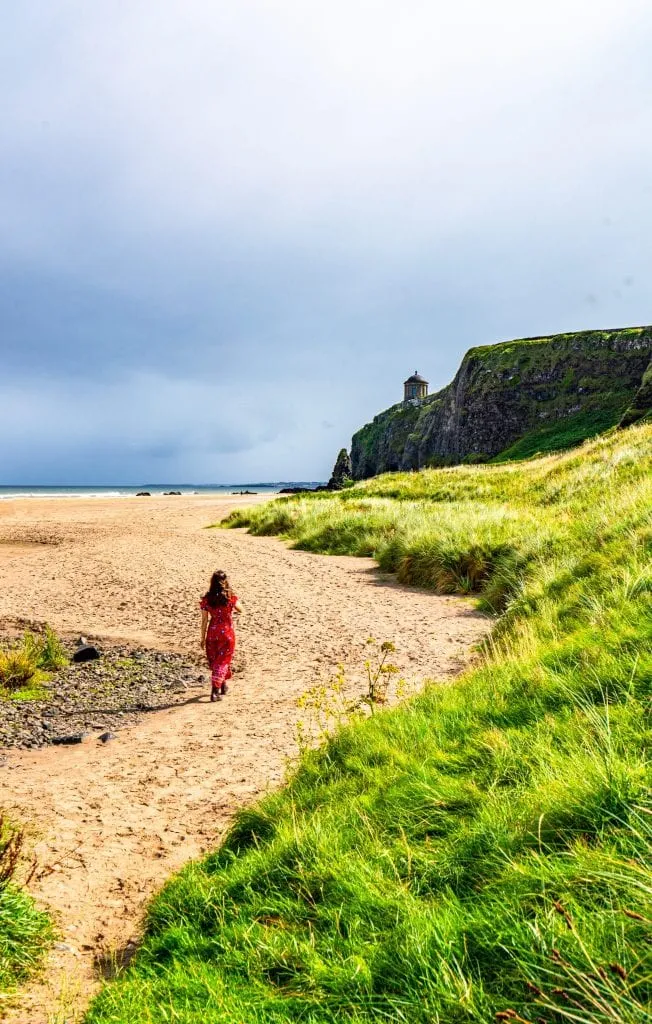 Inishkea Islands
Set off the coast of County Mayo and only accessible by private charter, people called the remote Inishkea Islands home for over 5,000 years–all the way up until 1927, when a boating accident killed 10 young men and the islands and their lifestyle were abandoned.
Today, you can explore the islands on foot, including the abandoned villages that have sat empty for nearly 100 years, a beautiful lighthouse, and stunning views of the turquoise water.
Map of Hidden Gems in Ireland
---