So, you've decided it's time to visit the Emerald Isle–which means, if you're anything like us, you probably can't wait to start officially planning your trip to Ireland!
Ireland is an incredibly beautiful and interesting country, and no matter where you go, you're bound to find something incredible.
This Ireland travel checklist is designed to make sure your trip is as smooth as possible, so that you spend zero time stressing and instead get to concentrate 100% of your time on those impossibly green landscapes.
Here are the nine steps you need to complete when planning a trip to Ireland!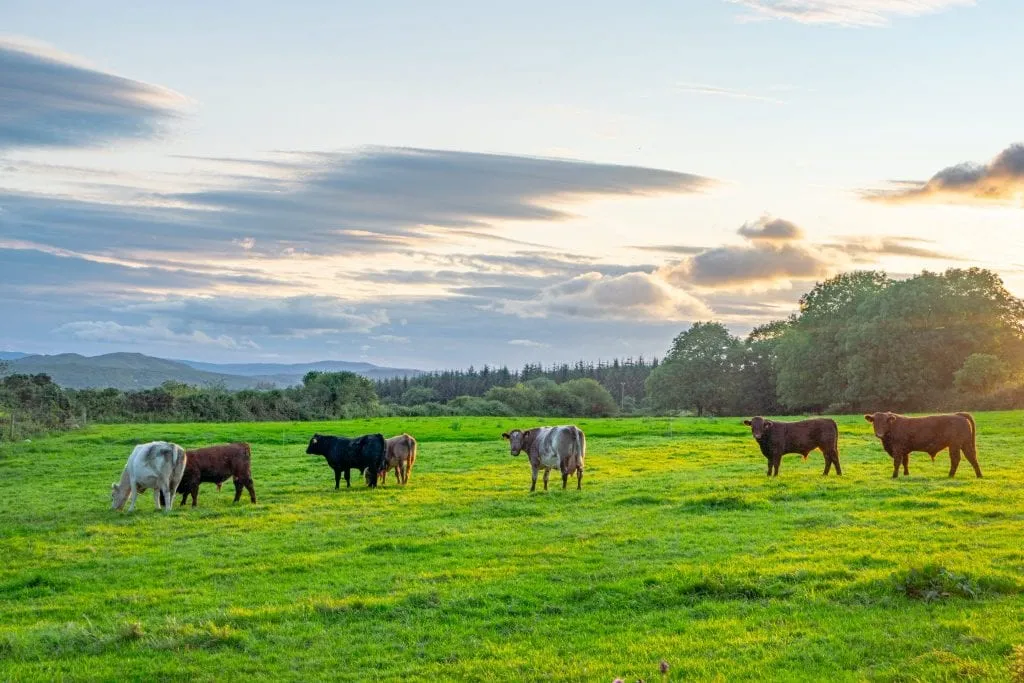 Some links in this post may be affiliate links. If you make a purchase through one of these links, we may earn a small commission at no extra cost to you. Please see our

disclosure policy

for more detail.
Step 1: Check visa requirements.
Based on the geographic readership of this blog, odds are that the vast majority of you will not need a visa to visit Ireland for up to 90 days for tourism purposes. This includes citizens of the USA, Canada, the UK, Australia, and of course, anyone from an EU member state.
You will want to make sure that your passport has at least six months validity left, a common entrance requirement when traveling.
Please note that while Ireland is an EU member state, it is not part of the Schengen Zone.
Of course, while I strongly doubt that this policy will change in the near future, you should always confirm visa requirements through official sources before traveling!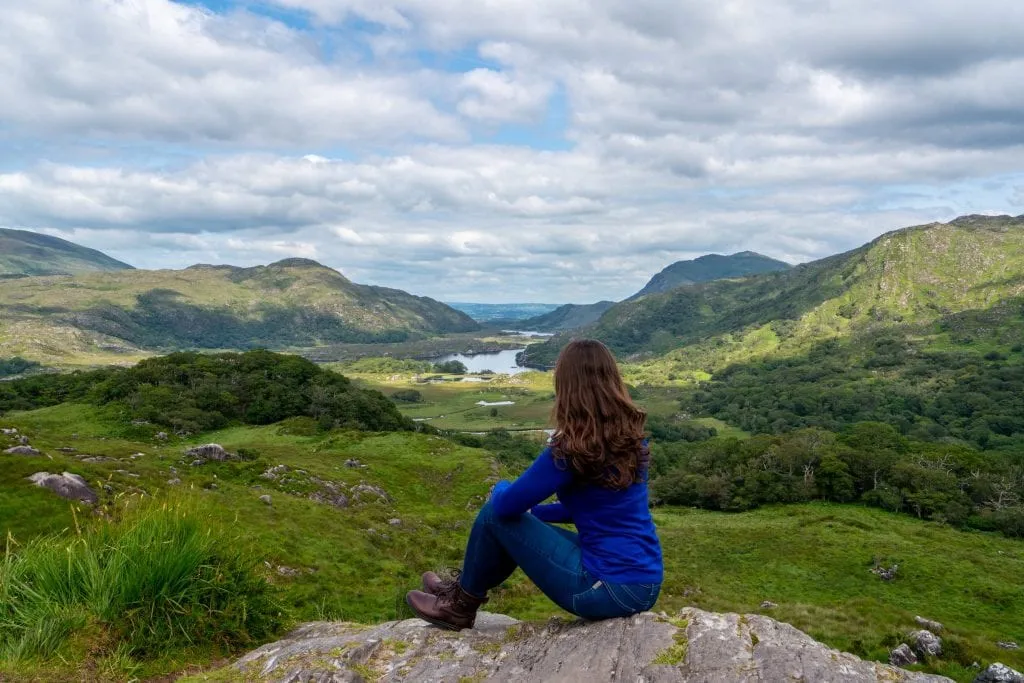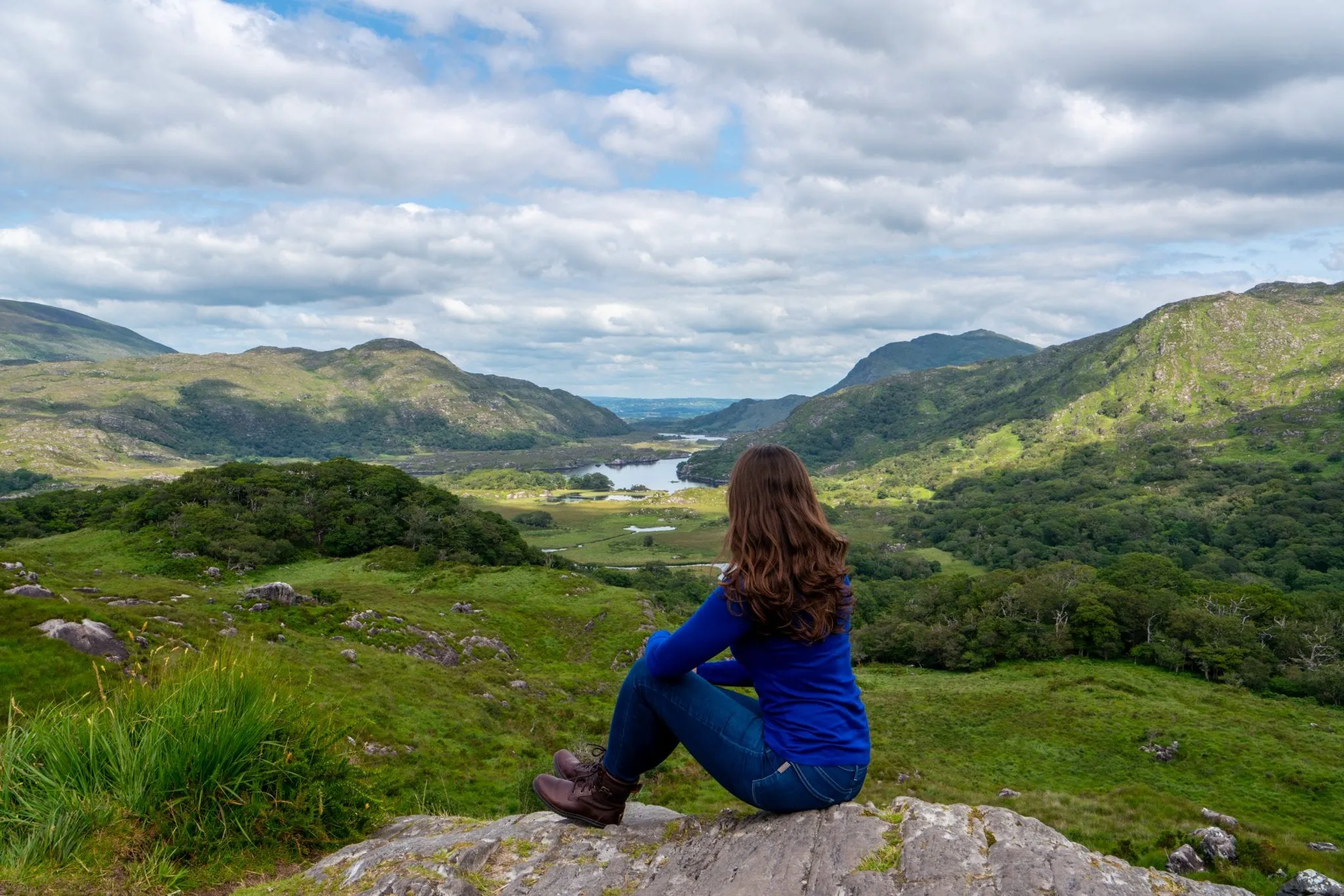 Step 2: Take the biggest step in planning a trip to Ireland: book tickets!
Once you buy your plane tickets, your trip to Ireland is official!
While Dublin is most likely to be the best airport to fly into, don't forget to search prices at other airports as well. The airports in Cork, Shannon, and Belfast are all worth checking given how little time it takes to run a Google search.
If your dates are somewhat flexible, we also suggest checking prices a few days before and a few days after your intended arrival and departure dates–you never know what deals you may happen across!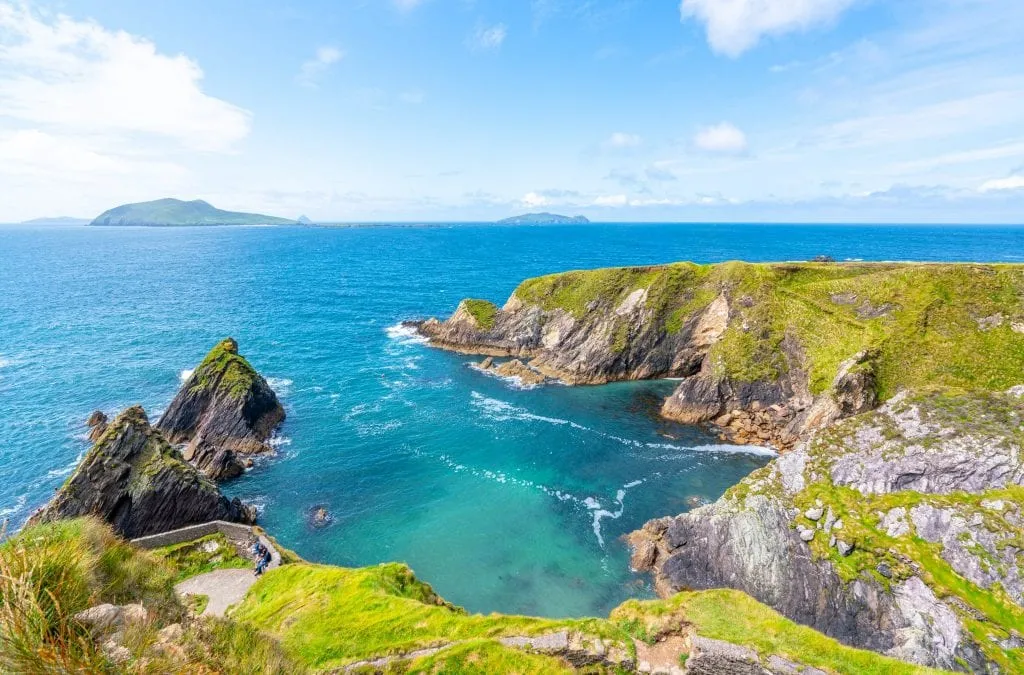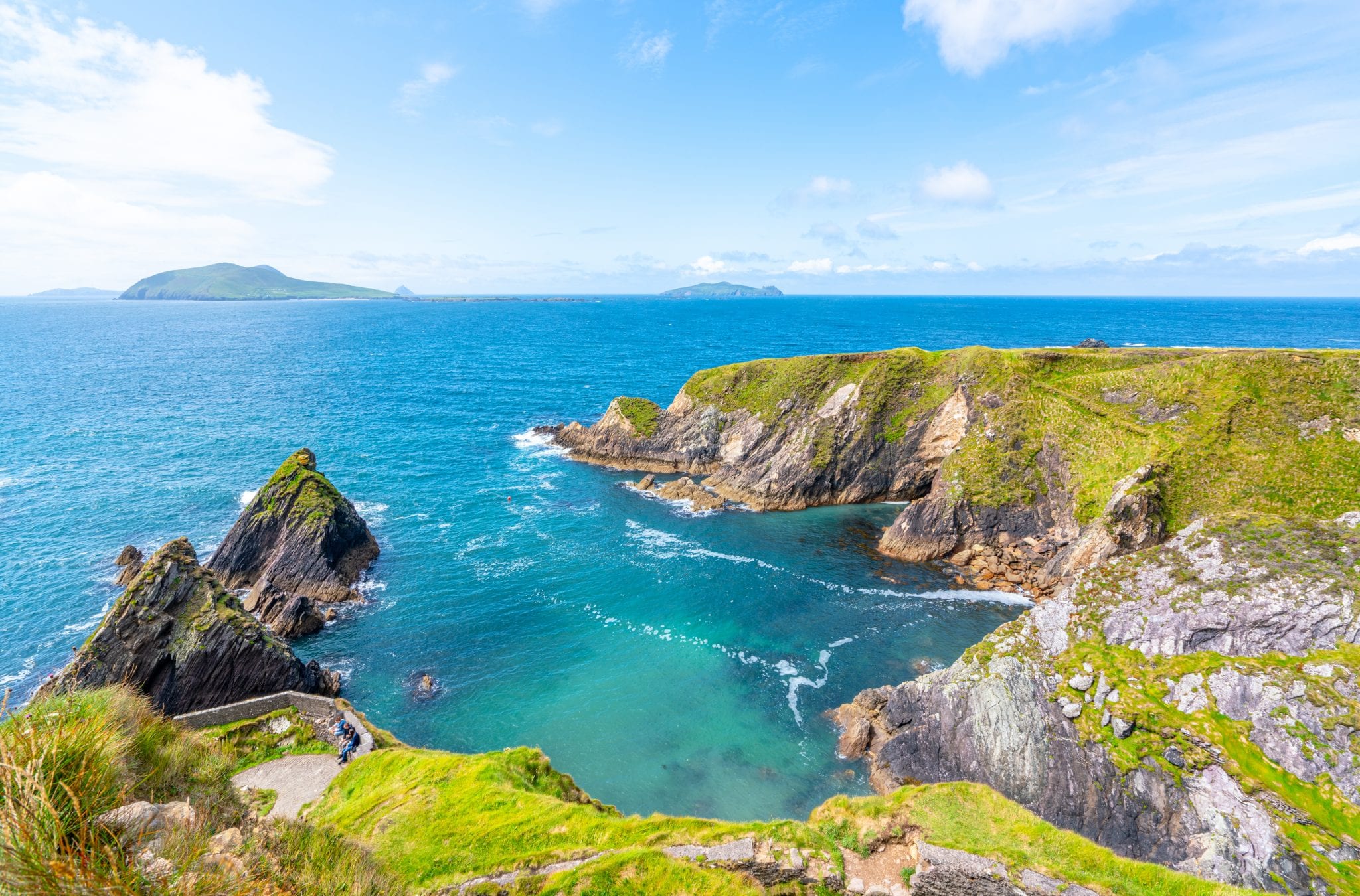 Step 3: Outline your Ireland itinerary.
Ireland can be a difficult place to narrow down an itinerary for–in large part because nearly every place in Ireland is a delight to visit!
If you're taking an Ireland road trip, which is easily among the most popular ways to explore the island, we recommend making a loop around the island beginning and ending at a single starting point (which is probably Dublin).
From there, you can add and subtract destinations based on the time you have available.
Popular destinations that end up on most Ireland itineraries include the Ring of Kerry, Killarney National Park, and the Cliffs of Moher.
Less crowded places that we adore include the Dingle Peninsula, County Wexford, County Mayo, and Slieve League Cliffs.
Step 4: Book your rental car (and read the fine print).
If you're planning a trip to Ireland, most likely, you're planning to rent a car.
Now is the right time to pick out your rental car–we use and recommend Discover Cars to find which company has the most competitive prices. For our most recent Ireland trip, that ended up being Sixt.
Be sure to read the fine print of your rental contract carefully, including checking to see if you need an International Driving Permit (some companies require it) and whether there are any license restrictions you need to be aware of.
Also, if you're planning to travel into Northern Ireland, be sure to let your rental company know–there may be an additional fee for this (and a large fine if you take the car into another country without asking, open border or no).
Check rental car prices for your trip to Ireland with Discover Cars today!
Step 5: Finalize your Ireland travel budget.
Now that you know how much it's going to cost to get to and from Ireland and how much your rental car costs will be, it's time for the next step in planning a trip to Ireland: calculating your travel budget.
We recommend dividing the amount of money you have set aside for your Ireland vacation after paying for the above fixed costs and a travel insurance policy (more on that below) into the number of days you'll be visiting Ireland.
That will give you a good baseline of how much you can spend each day–remember, this money will need to cover lodging, food, tours and activities, gas for your rental car, and any other travel odds and ends.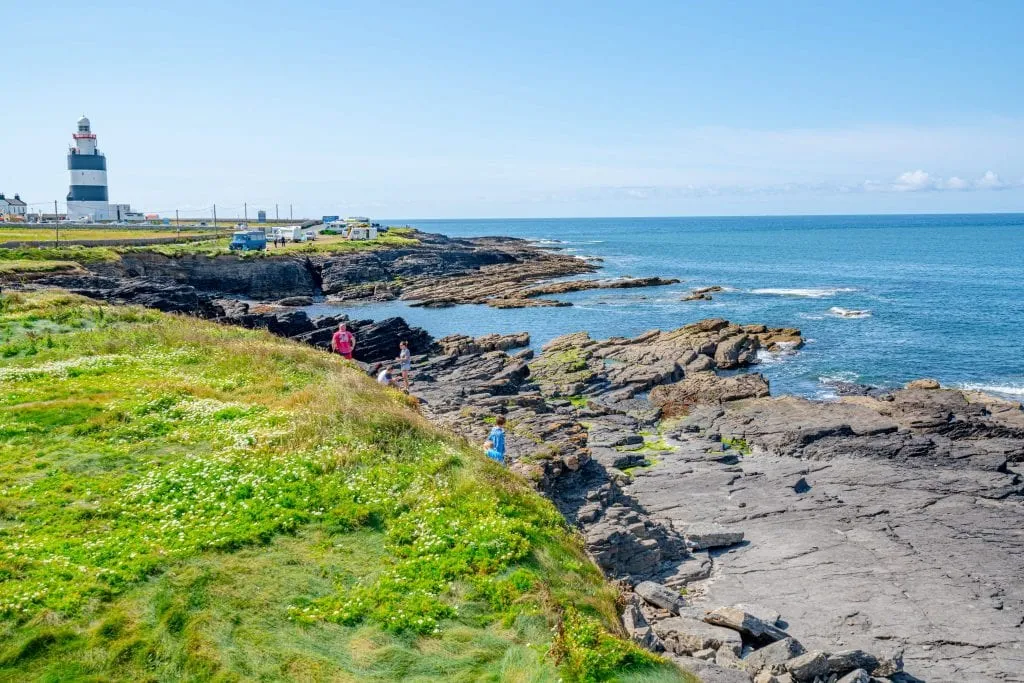 Step 6: Book your accommodation.
Once you've outlined your Ireland itinerary and decided on a rough nightly budget for your lodging, it's time to choose all the delightful hotels, bed and breakfasts, and inns you'll get to stay at during your trip to Ireland.
If you'll be traveling with a car, keep in mind that staying at country properties a bit outside of major cities can have several benefits: not only will prices be lower, but parking will likely be easier to come by. Plus, staying at small, family-run country bed and breakfasts is an iconic Ireland experience!
This is especially true in Dublin, where prices for lodging are staggeringly high as compared to most places in Ireland. We recommend limiting the nights you spend there to the bare minimum to free up more of your budget for other adventures in Ireland.
If you'd like to stay in a castle for at least one night of your trip, you may be surprised at how inexpensive they can be. We adored our stay at Belleek Castle, for example, and rates there start under $200 USD/night!
Here are a few of our absolute favorite properties we've stayed at in Ireland–it's likely not all of them will be compatible with your Ireland itinerary, but we'd recommend any of them (and in case you're curious, we personally paid for our stays in all of them).
Hotels in Ireland We Love
Belleek Castle (Ballina) — We knew we wanted to book at least one night in a castle hotel while in Ireland–and we're so glad we chose Belleek!
The castle itself was stunning, the rooms beautiful, the afternoon tea a complete delight, and the tour of the castle a complete surprise–we definitely didn't expect to personally handle several-centuries-old weapons on the tour, that's for sure!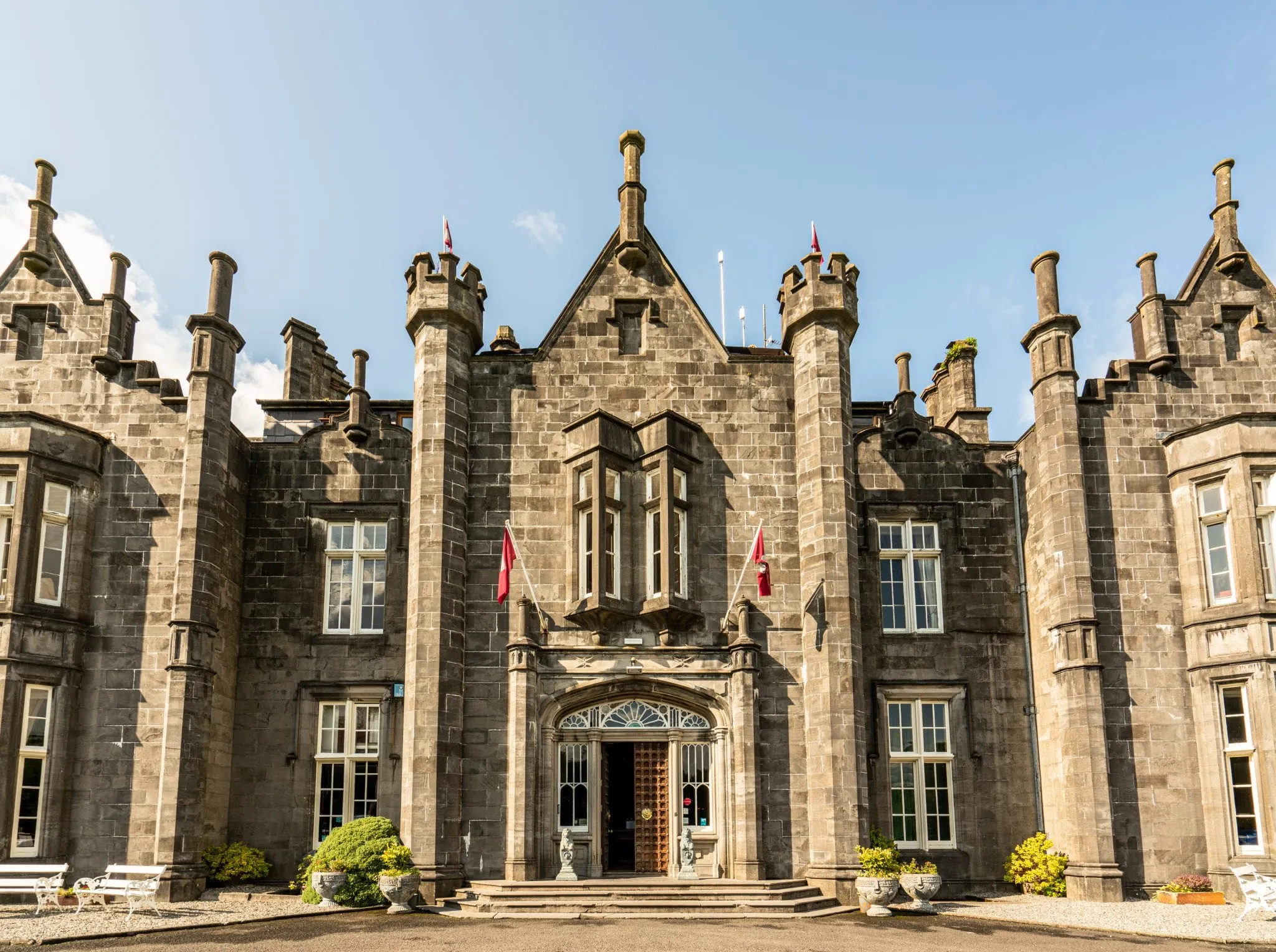 Inishross House (New Ross) — If I had to sum up Inishross House in a word, it would be hospitable. This is exactly the kind of B&B you come to Ireland for: everything from the colorful breakfast room to the comfortable room to the helpful and attentive couple who ran the B&B was an absolute delight.
The included breakfast was phenomenal and kept us full for most of the day!
County Wexford, where Inishross House is located, is a bit under the radar as compared to some of the more popular places to add to an itinerary when planning a trip to Ireland–but it ended up being one of our favorite parts of the trip and we would love to go back to explore it again.
Find Us Farmhouse (Macroom) — Located in the countryside and nestled between a few farms, the Find Us Farmhouse is the most peaceful place we stayed in Ireland. 
In addition to the comfortable rooms and wonderful hospitality, the breakfast–and the beautiful breakfast room–were enormous highlights.
We loved staring out our bedroom window and watching the cows graze just a few feet from us, and it was definitely an experience worth having at least once on a trip to Ireland!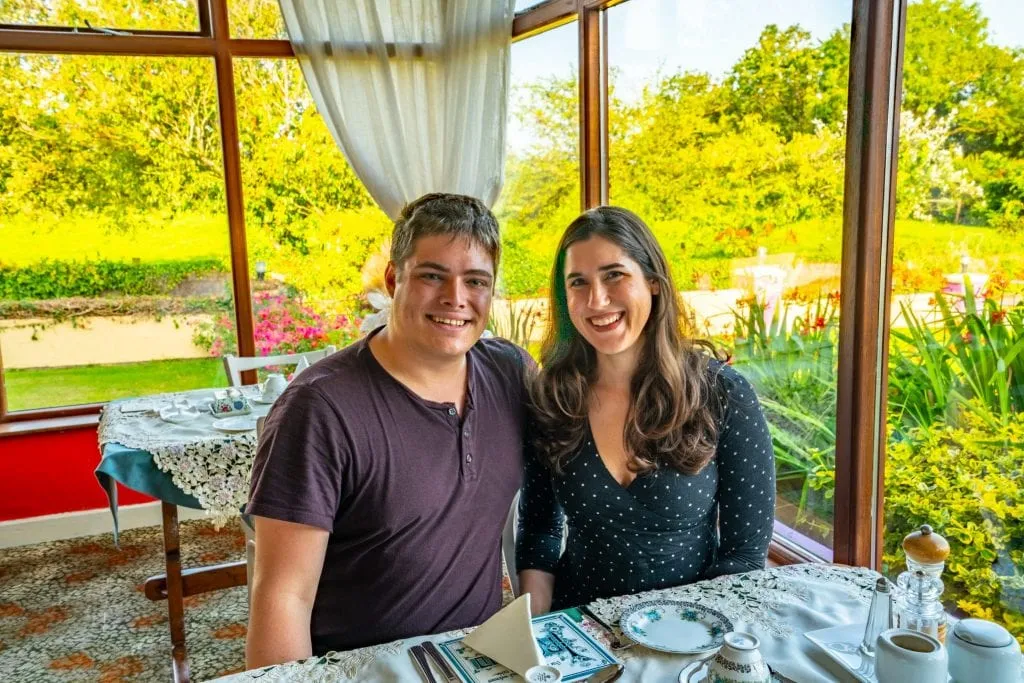 Danloes Thatched Cottage (Kenmare) — This small cottage is hundreds of years old–but you'd never know it from the bedrooms! The property has been beautifully redone, though you do get hints of its history when you admire the gorgeous fireplace in the kitchen.
Located just a short drive from Kenmare and within easy reach of both the Ring of Kerry and the Ring of Beara, we loved our stay at Danloes Thatched Cottage.
Step 7: Make a packing list (and shop!).
By this point of planning a trip to Ireland, you're almost ready to go! Next up: packing.
Packing for Ireland can be a bit trickier than throwing a standard packing list for travel in Europe together: the climate is both cool and wet, and traveling in Ireland normally leans more toward enjoying beautiful nature with a side of adorable small towns than it does hitting up major cities.
You can read our full suggested Ireland packing list here, including links to our personal favorite gear.
In the meantime, here are a few things to be sure to pack for Ireland:
Waterproof Boots — In my opinion, waterproof boots are an absolute must-have item on your Ireland packing list year-round. They'll keep your feet warm and dry regardless of the circumstances, they're comfortable to wear, and they can be fashionable, too!
This is my pair, and I adore them. Even when my jeans got completely drenched (like just-climbed-out-of-a-pool levels of drenched) during a rainstorm in Dingle, they still kept my feet completely dry. Jeremy wore these and loved them.
Travel Adaptors for Ireland — Ireland uses the same plugs that the UK does–and note that these are different from the bulk of mainland Europe. Double-check you add the right ones to your Ireland packing list! We use these and have never had any issues.
Rain Jacket — Having a rain jacket is a huge asset when visiting Ireland, and if you don't already have one, we absolutely recommend picking one up when planning a trip to Ireland.
This is mine, and I love and recommend it. It folds up incredibly well to fit into your suitcase, it's comfortable and flattering for photos, and–most importantly–it's completely effective at keeping you dry.
Jeremy opted not to bring one and definitely had plenty of regrets whenever the rain started pouring! This one is a great choice for men.
Umbrella
 — Given its notoriously rainy reputation, it's safe to say that a travel umbrella belongs at the top of any packing list for Ireland. 
Comfortable Day Bag — We currently use Pacsafe's sleek anti-theft backpack and love it, but if you don't want to shell out the cash for this trip, that's totally understandable. Just aim for something comfortable to wear, not flashy, and medium-sized–we used a Northface Jester backpack for years and loved it as well.
Binoculars — Coastal regions in Ireland are home to all sorts of delightful creatures, including a wide variety of birds (like puffins!) and beautiful dolphins. Binoculars are an inexpensive & easy-to-pack item for your Ireland packing list, and they'll greatly enhance your trip to the coast!
Sea Bands
 & Non-Drowsy Dramamine
 — Tend toward getting seasick but think that a boat tour or ferry might end up looking like fun during your trip to Ireland?
Definitely plan ahead and pack these as precautions! I'm always so glad to have it along, including on our recent ferry to Inisheer in Ireland.
Step 8: Purchase travel insurance.
Don't forget to buy travel insurance when planning a trip to Ireland!
While Ireland is an incredibly safe country to travel in, traveling in general opens you up to vulnerabilities you simply don't have at home: if you lose your luggage, have a fender bender in your rental car, get pickpocketed, or–heaven forbid–get injured, you'll be glad you have the insurance.
This goes double for those of us used to driving on the right side of the road: while learning to drive on the left in Ireland is definitely doable, those tiny roads don't leave a lot of room for error!
Given how inexpensive travel insurance is when purchased in advance (especially as compared to the cost of flying to and then renting a car in Ireland), it's well worth the investment.
We use and recommend Safety Wing for trips to Ireland.
Check travel insurance policy inclusions and prices for your trip to Ireland here.
Step 9: Make your arrival plan.
Once you finally finish planning your trip to Ireland and board your plane bound for the Emerald Isle, you'll still have one final logistical hurdle to overcome before kicking off your adventures: getting from the airport to wherever you're going next.
Depending where you fly into and whether you're renting a car immediately (if you're staying around Dublin for a couple of days, we recommend waiting until you're ready to leave) or not, you may be driving yourself, grabbing a taxi or Uber, or, assuming you land in Dublin, taking the Airlink bus into town (if you do choose the bus option, be sure to price out a transportation pass as well).
All of these options have their pros and cons, but the time to decide isn't when you're jetlagged, exhausted, and desperate to be done traveling.
A little advance planning can go a long way, and ensure you step off the plane confident that you've planned the perfect Ireland trip.
---