Figuring out how much a trip to Ireland costs is a bit of a perplexing question simply because of the wide variance of pricing across the country.
In Dublin, for example, accommodations are dramatically more expensive than the countryside… but to explore the countryside, a rental car is really the way to go, which drives up costs.
Food is generally reasonably priced, but order a few too many pints of Guinness, and you may find yourself spending more than expected.
Sightseeing can cost almost nothing thanks to the absolutely gorgeous countryside that is free to visit, but add in visits to some of Ireland's most popular attractions or tours, and the costs can easily add up.
From a basic Ireland travel budget to what to expect when planning a luxury getaway, here's how much a trip to Ireland costs.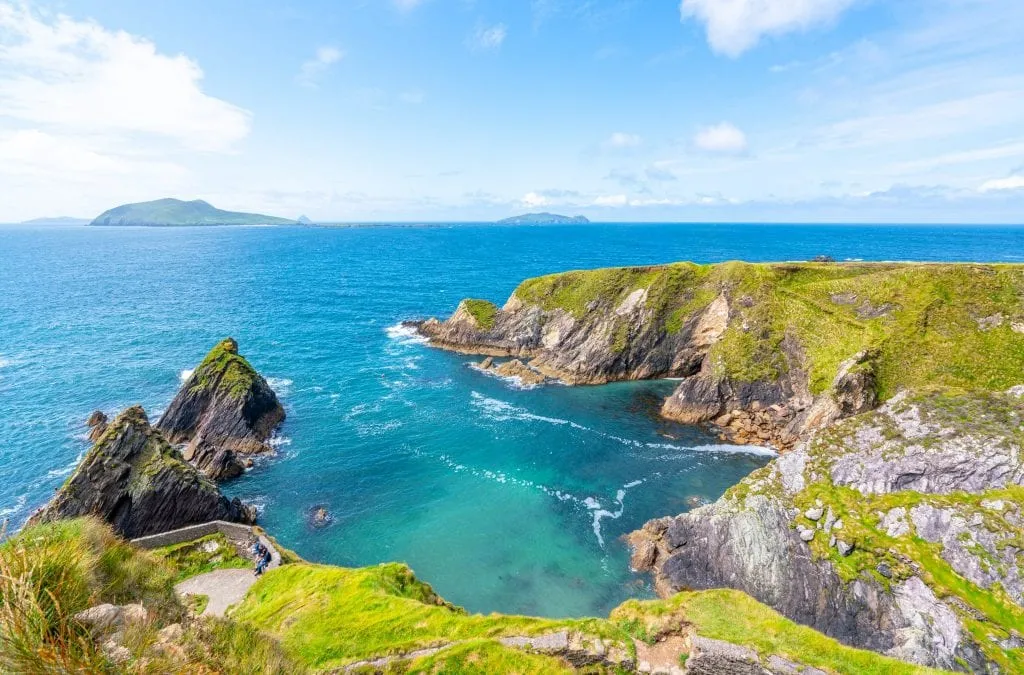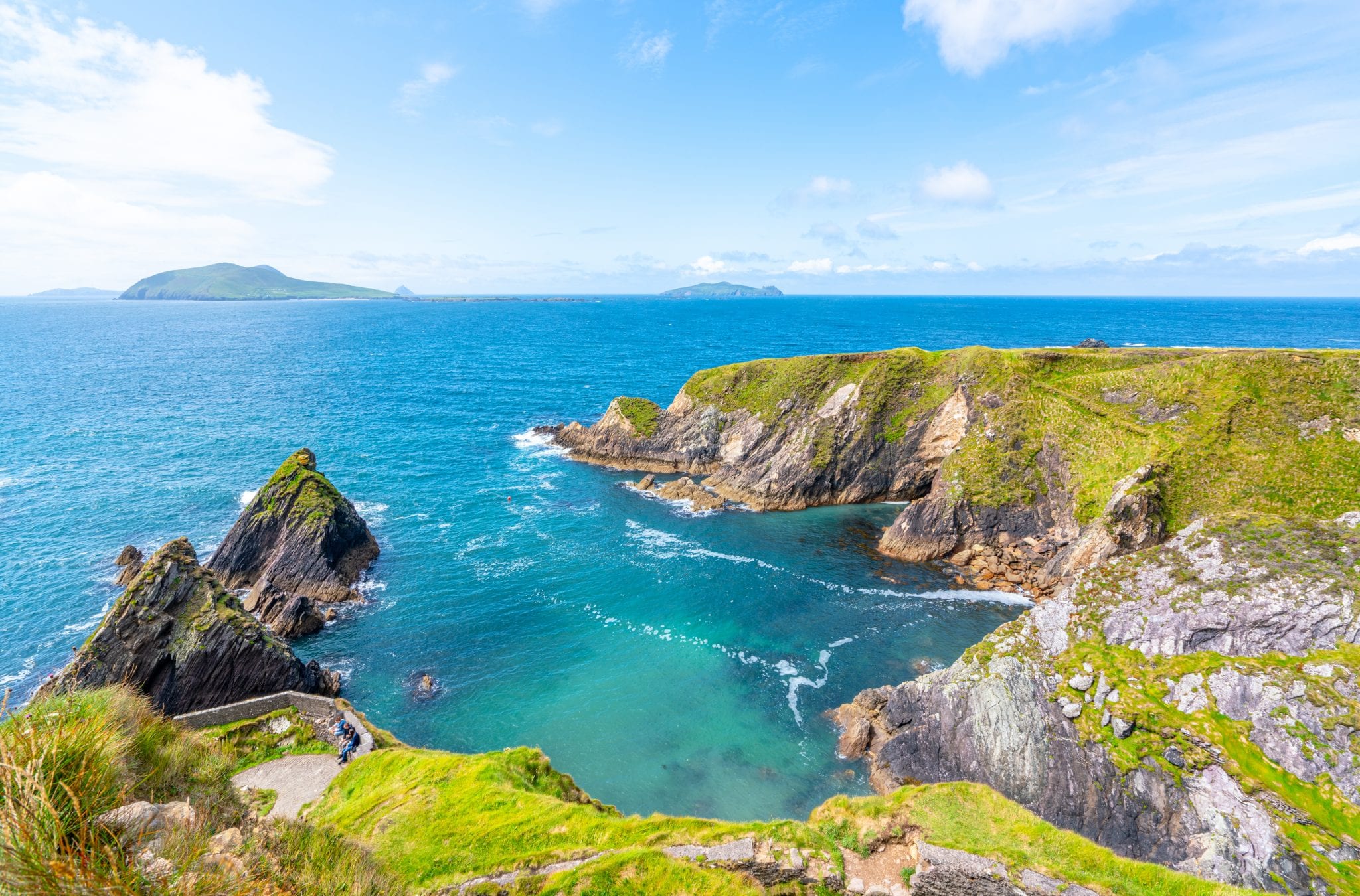 Some links in this post may be affiliate links. If you make a purchase through one of these links, we may earn a small commission at no extra cost to you. Please see our

disclosure policy

for more detail.
How to Use This Trip to Ireland Cost Guide
Obviously, every traveler and the cost of every trip to Ireland is unique, but we've put this Ireland budget guide together to offer a rough estimate of what travelers can expect to spend at various price points on a trip to Ireland.
All of these estimates for the price of a trip to Ireland are given in USD unless otherwise stated, and are for one person.
This Ireland travel budget estimates also assume you are traveling during the summer high season or the shoulder season (late spring, early fall).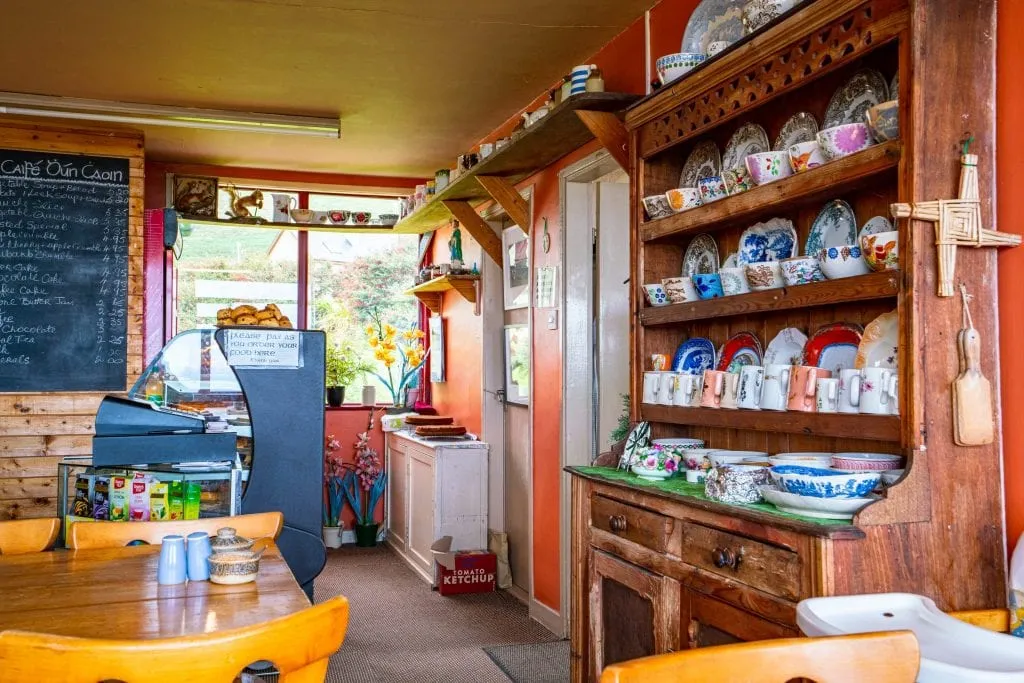 About Flying Into Ireland
We have intentionally excluded the cost of getting to Ireland from this Ireland budget guide, simply because the price varies so dramatically based on where you are coming from.
However, the good news is that for travelers both from North America and Europe, Ireland can be one of the cheapest places to fly into, which already gives an Ireland travel budget a leg up over many other nearby destinations.
This is helped by the fact that the budget airline Ryanair is based in Dublin, and many east-coast USA airport hubs, like Boston, have a huge volume of flights to Dublin.
However, don't only check prices for flights to Dublin: while the vast majority of international flights do land in the capital, double-check prices for flights to Cork, Shannon, and Belfast as well–you never know when you'll find a great deal.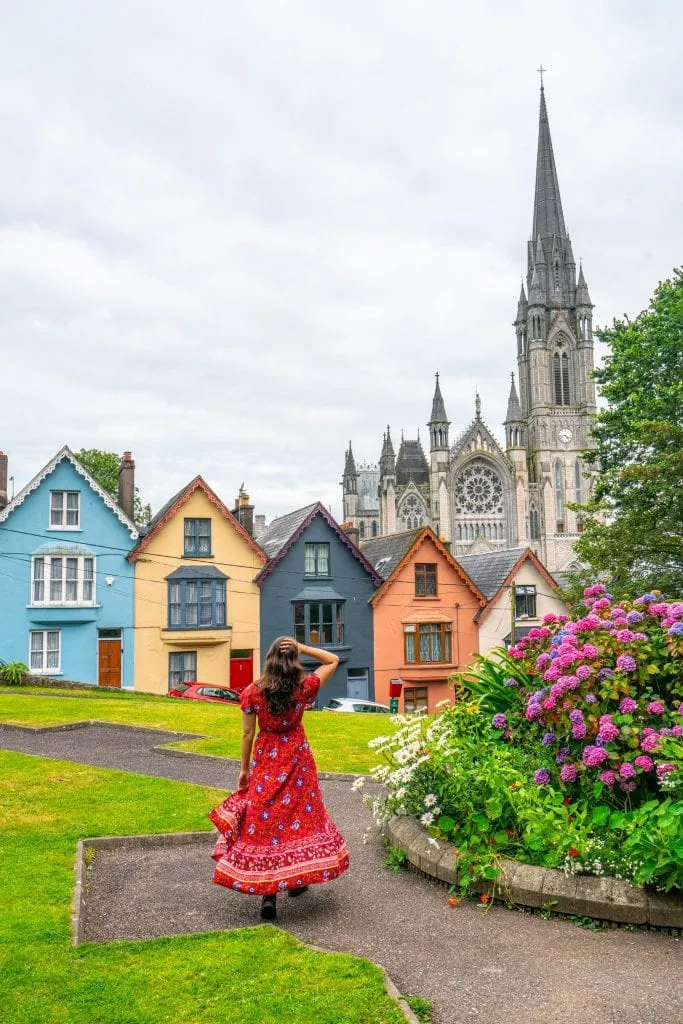 Budget Trip to Ireland Cost: $60-80/day
Ireland is a difficult country to travel in on a very small budget, but it is possible to limit expenses in some areas to limit the overall cost of your trip to Ireland.
This is a rough sketch of what a budget trip to Ireland will cost and feel like.
Keep in mind that this is a budget trip in the sense of a traveler who is visiting Ireland as a standalone destination or as part of a defined trip. Shoestring backpackers who would like to cut costs by couchsurfing, avoiding all paid attractions, etc, will, of course, be able to get by on less, but that is not how we would recommend seeing Ireland!
Accommodation
Accommodation in Ireland can be pricey by budget standards, with dorm rooms in hostels starting around $20 USD/person/night.
If you're traveling with at least one other person, it can often be easier to split a budget private room than to deal with a dorm for similar money.
Dublin is by far the most expensive place to stay in Ireland, so if you're looking to cut costs, limit your nights in the capital city!
Transportation
Transportation is another area that's hard to manage on a budget for a trip to Ireland, as renting a car is absolutely the best way to see the country, and while expensive by budget standards, allows you to cut your expenses in other areas (food, sightseeing, lodging) much more easily.
Honestly, the best way to limit your transportation costs in Ireland is simply to travel with a group and split the cost of a car, rental insurance, and gas.
If you can't or don't want to drive and are traveling on a budget, the next-best option is to use Ireland's bus system to travel throughout the country, and ideally limit your travels to a smaller geographic area to save costs.
Check rental car prices for your trip to Ireland with Discover Cars today!
Food
While eating out in Ireland can get pricey–especially if you are a fan of Irish beer or whiskey–there are plenty of ways to save.
Groceries are affordable and many small hostels and private rooms in homes that you can rent include cooking facilities.
In addition, when pricing out lodging, be sure to account for the fact that a place that serves a full Irish breakfast included in the rate is absolutely worth paying a bit more for–we found they kept us full well into the afternoon.
Tours & Attractions
Major attractions like the Cliffs of Moher, the Guinness Factory, and the Giant's Causeway do cost a bit to visit–often $10-15 USD for a ticket–there are also enough free places to visit in Ireland that there's no real reason to pay for attractions if you're traveling on a strict budget.
Even highlights like the Cliffs of Moher and Giant's Causeway can technically be visited for free if you're willing to hike a couple of miles rather than visiting from the built-up visitor's center, so if you're a hiker, it's easy to keep your trip to Ireland cost down for this category.
Mid-range Trip to Ireland Cost: $100-$120/day
While budget travel in Ireland can be a bit tricky, traveling on a mid-range budget can be very, very simple–and honestly, sometimes more affordable than you might think!
Accommodation
Especially in the countryside, there is a plethora of small inns and bed & breakfasts in Ireland that cost well under $100 USD/night, even for incredibly quaint and well-reviewed places that include a breakfast fit for royalty.
Though you won't want to splash out every night, when calculating your trip to Ireland cost on a mid-range budget, you'll likely find you have room to splurge on 1-2 nights in a castle, as well–and the experience is worth every penny.
Like budget travelers, mid-range travelers will want to avoid too many nights in Dublin to keep accommodation costs down, but the most charming parts of Ireland are outside the capital anyway.
Transportation
On a mid-range budget, renting a small car to travel around Ireland is absolutely, 100%, the way to go–road tripping in Ireland is a complete delight and the best way to see the country.
To keep costs lower, rent the smallest car possible (honestly, you'll want to do this regardless of your Ireland travel budget–Ireland's roads are tiny), and split the costs with at least one other person if you can.
Check rental car prices for your trip to Ireland with Discover Cars today!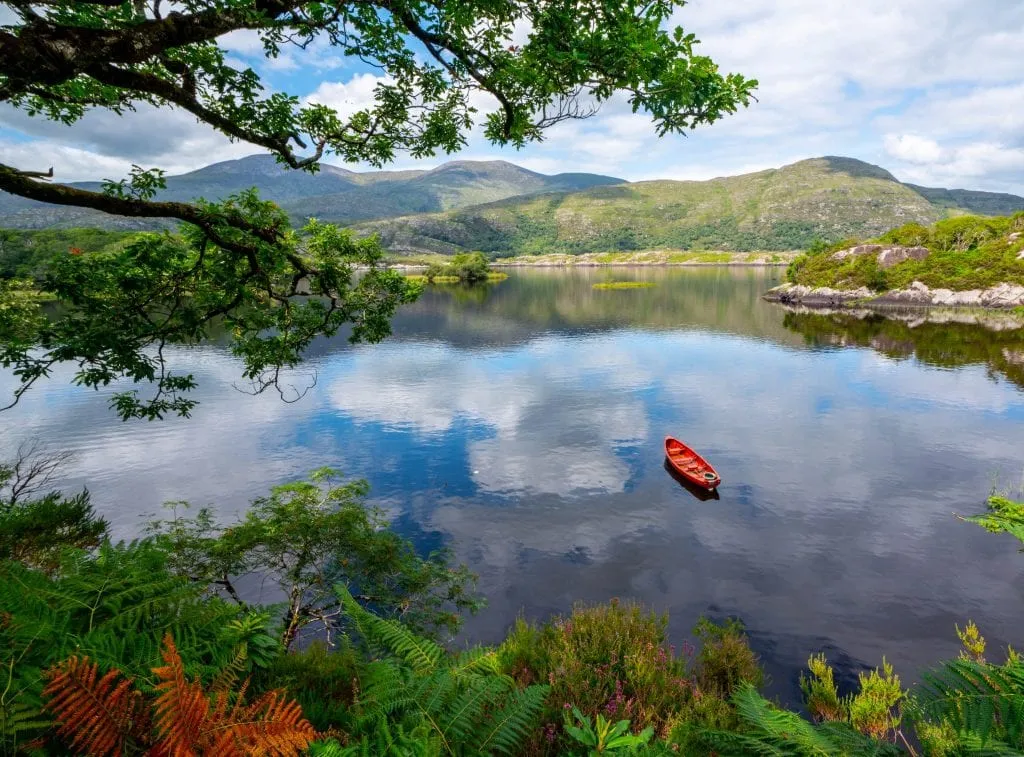 Food
On a mid-range budget, food in Ireland will generally look like an included full Irish breakfast at your bed & breakfast of choice, perhaps a light meal or something prepared at home for one other meal, and one meal out per day.
Honestly, the meals in Ireland are often so heavy we were usually comfortable with one included breakfast, one large dinner, and some other small snacks and treats rather than a full third meal.
Tours & Attractions
When calculating your trip to Ireland cost, be sure to include a small portion for tours and attractions like visiting the Cliffs of Moher from the visitor's center, taking a ferry to a few islands, and taking the occasional interesting tour–we loved our tour of Belleek Castle, for example, and touring the Trinity College Long Room is practically a must.
You likely won't need to set aside a huge portion of your budget for this, as some of the best things about visiting Ireland, on a budget or not, are free.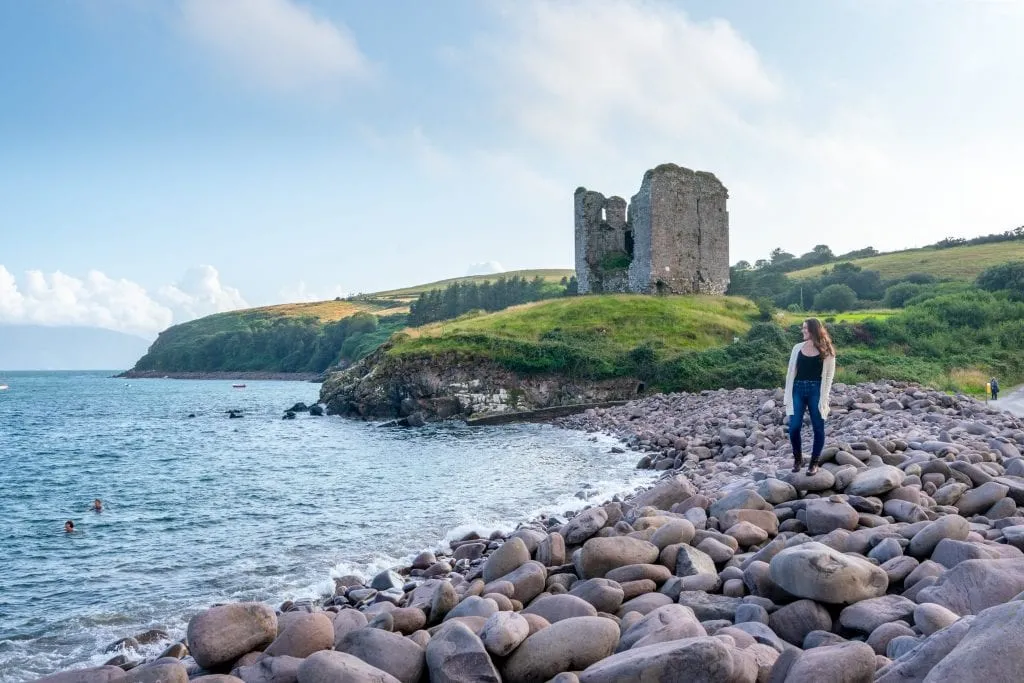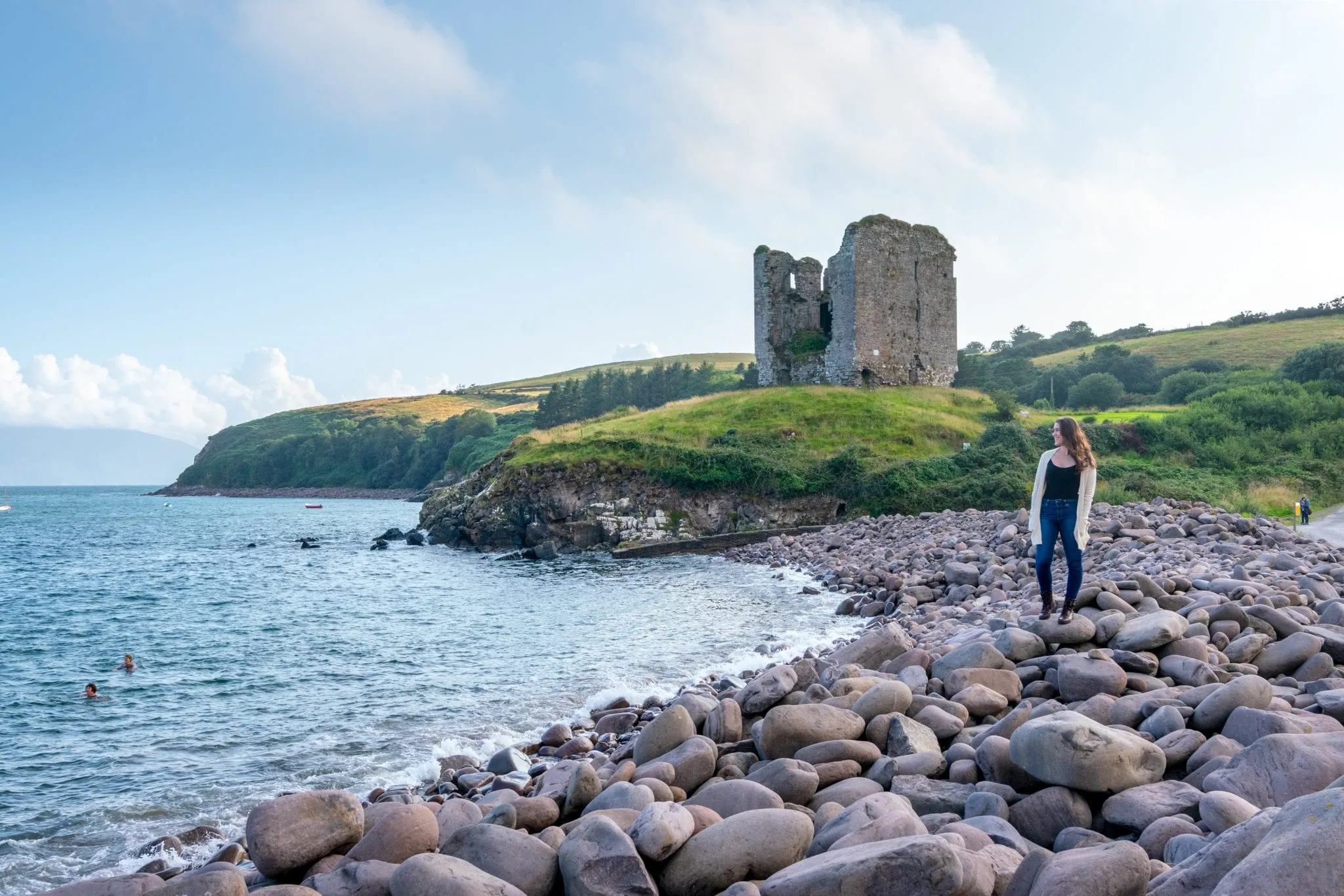 Luxury Trip to Ireland Cost: $200/day & Up
Like most destinations, there's no limit to how much a trip to Ireland costs on a luxury budget–here are a few examples to get you inspired to plan your epic getaway.
Accommodation
Want to stay in a castle every night for your trip to Ireland? On a luxury budget, you sure can!
That being said, we do recommend staying in a luxurious countryside bed & breakfast or inn at least once to mix up your experience in Ireland.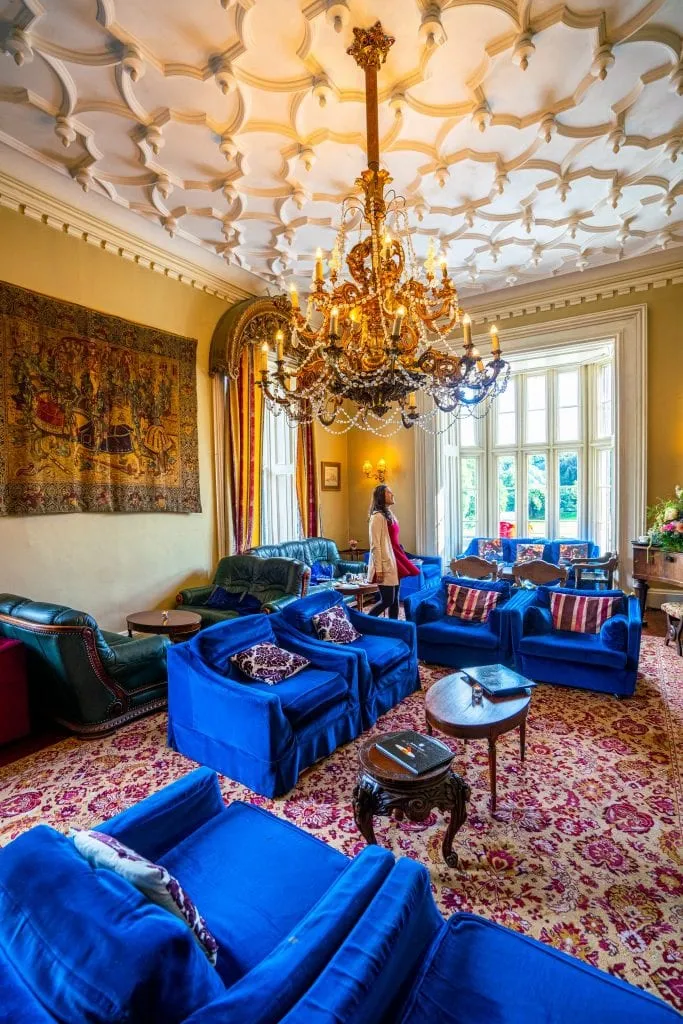 Transportation
While you can certainly rent a more luxurious and higher-end car on your trip to Ireland with a luxury budget than a smaller one, we still highly recommend sticking to the tiniest vehicle that can comfortably fit your party in–the roads can be quite narrow, and difficult driving can detract from your Ireland travel experience!
Check rental car prices for your trip to Ireland with Discover Cars today!
Food
With a luxury budget, there's no shortage to the phenomenal food you can eat in Ireland.
Here are a few food experiences to consider: a detailed food tour through a region, touring both the Guinness Factory and Jameson Distillery, dining in a Michelin Star-rated restaurant or two, and eating out for every meal.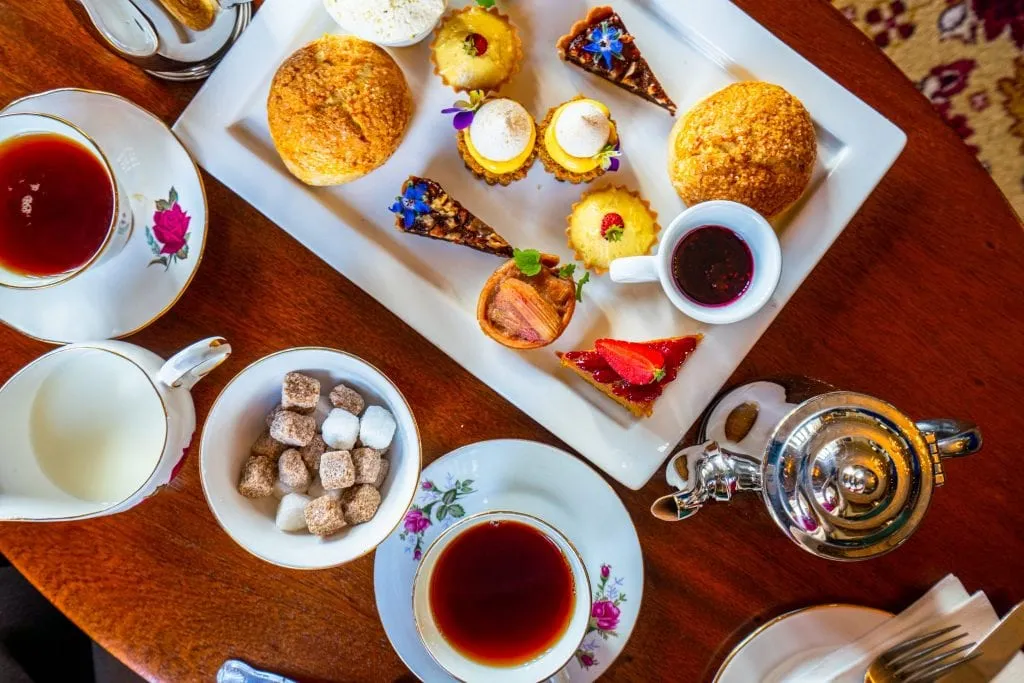 Tours & Attractions
When estimating your trip to Ireland cost on a luxury budget, you'll want to set aside funds for at least a few unique experiences: think private horseback rides through the countryside, tours of islands, themed tours like Game of Thrones experiences, spa days housed in elaborate castles, and if it's your hobby of choice, plenty of golf with some of the best views imaginable.
---