I'm going to kick off this guide to the best day trips from Dublin with a piece of advice that may sound a bit strange given the context of this blog post: if you can structure your trip to Ireland so that you avoid taking multiple day tours from Dublin, please do.
Here's why.
Dublin is a lively and interesting city with plenty of things to do… and lodging in Dublin is significantly more expensive than just about anywhere else on the island.
For that matter, while Dublin is an incredibly fun place to spend a few days, when dreaming of a trip to Ireland, odds are that impossibly green fields, quaint villages, and dramatic cliffs were more at the forefront of your mind than city streets–so get out and enjoy them!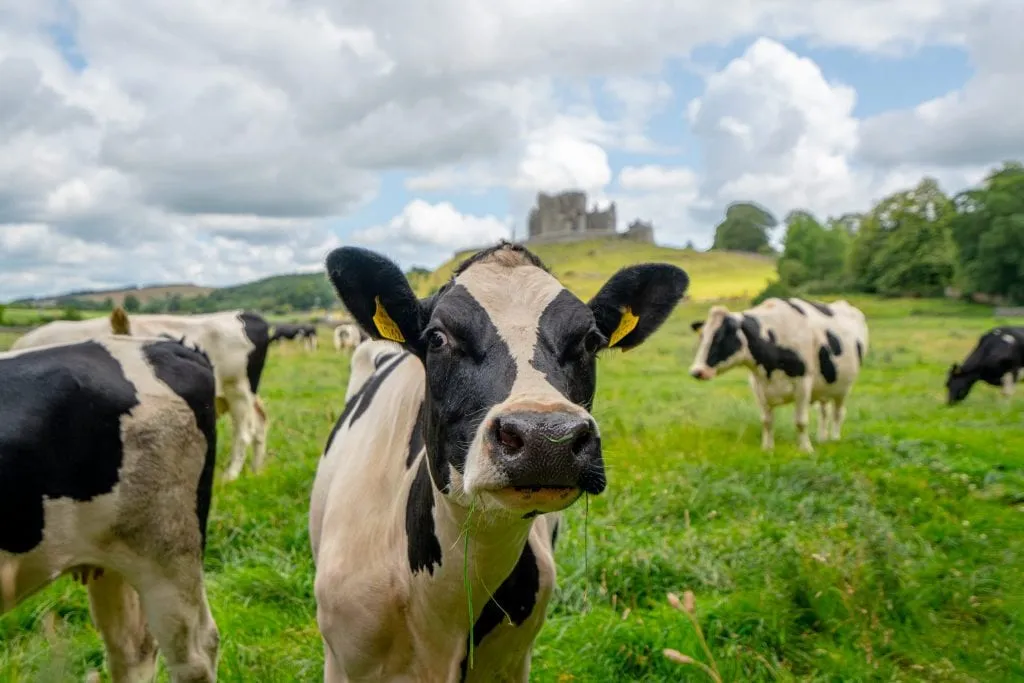 Some links in this post may be affiliate links. If you make a purchase through one of these links, we may earn a small commission at no extra cost to you. Please see our

disclosure policy

for more detail.
That being said, there are still plenty of reasons to plan some fun day trips from Dublin: maybe you're visiting friends who live in the city, coming to town for work, or are taking a brief trip to Dublin and don't have time to head all the way out of town for a couple of nights.
If so, one of these Dubli,n day trips just might be for you!
Ireland is a fairly small place–the entire island is roughly the size of Indiana–so a surprising percentage of the country is within your grasp on a day tour from Dublin.
However, certain destinations are certainly better options than others: here are some of the best day trips from Dublin!
Taking Day Trips from Dublin: Self-Drive or Book a Tour?
One of the most common questions that pops up when arranging day trips from Dublin is whether to self-drive or book a tour.
The answer is, that depends entirely on your travel style and on which day trip you are taking!
Some of these Dublin day trips are absolutely best accomplished independently (the Hook Peninsula, for example), while we strongly recommend booking a tour for others (like for visiting the Cliffs of Moher).
Most can go either way, and it just comes down to personal preference.
I've linked very popular, well-reviewed tours to each of the locations below where applicable–feel free to compare prices and inclusions for your group as compared to an independent trip.
If you'd like to self-drive, we use and recommend Discover Cars for renting cars in Ireland!
When making price comparisons, be sure to include the cost of gas, insurance, tolls, entrance tickets, and time in your calculations when deciding which option is best for your trip.
Check rental car prices with Discover Cars now!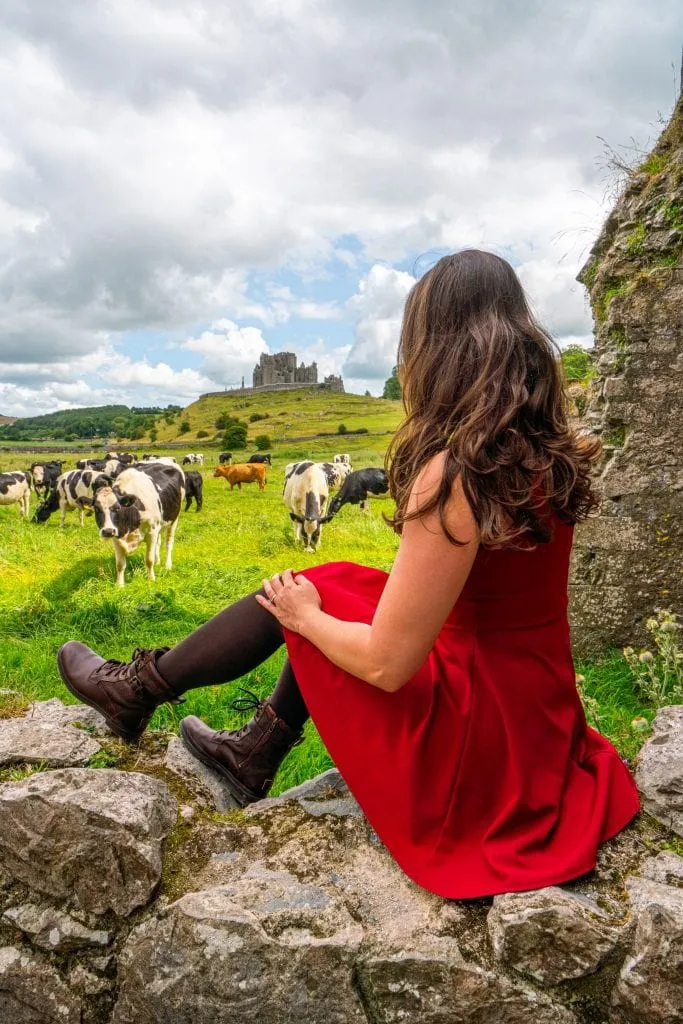 Day Trips Within 2.5 Hours of Dublin
Howth
Located less than an hour from Dublin, the adorable fishing village of Howth is among the easiest of the top day trips from Dublin–and you can even visit this village in Ireland by train!
While you certainly can book an organized tour here, especially if you'd like to combine a visit to the village with a trip to Malahide Castle, you don't need to: it's easy enough to enjoy the beautiful harbor, market, and castle in town.
Of course, the real star of the show in Howth is a bit outside the village itself.
The Howth Cliff Walk and Howth Lighthouse are both absolute stunners, and any Dublin day trip to Howth should absolutely include them!
Book your day trip to Howth + Malahide Castle today!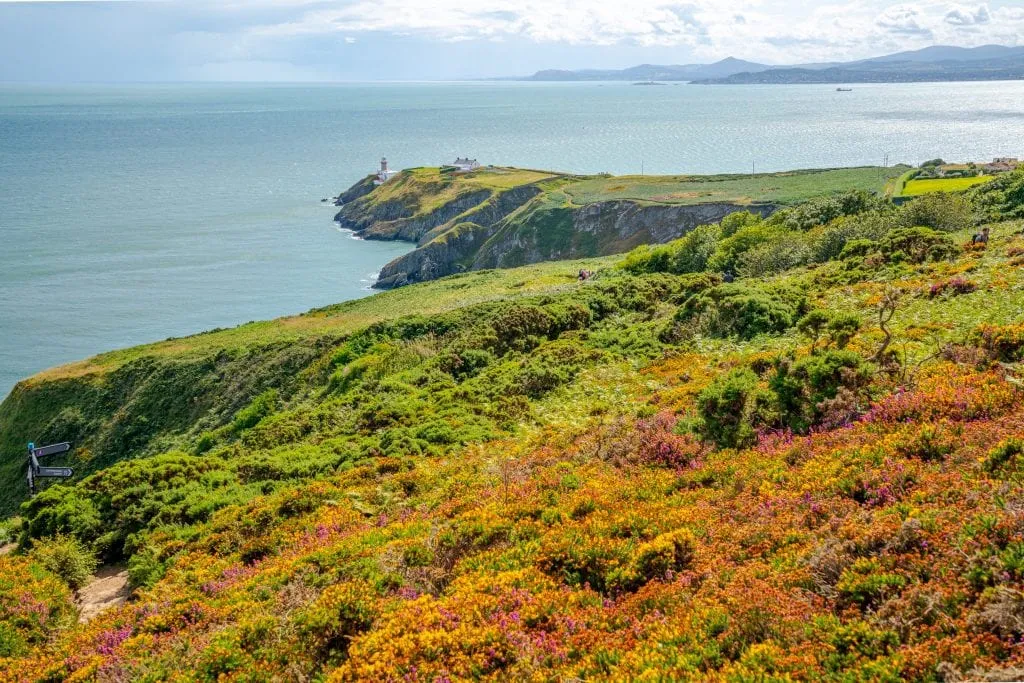 Kilkenny (+ Cashel)
The adorable town of Kilkenny is everything that a small Irish town should be: it's colorful, it's relaxed, it has some stunning churches, and–the cherry on top–it's home to a fabulous castle.
It's also the perfect town to combine with Cashel for an epic Dublin day trip.
The Rock of Cashel, perched high on a cliff overlooking the surrounding countryside, is rumored to be the site of the King of Munster's conversion to Christianity in the fifth century.
In addition, the Rock of Cashel served as the seat of Munster kings long before the Normans arrived in Ireland.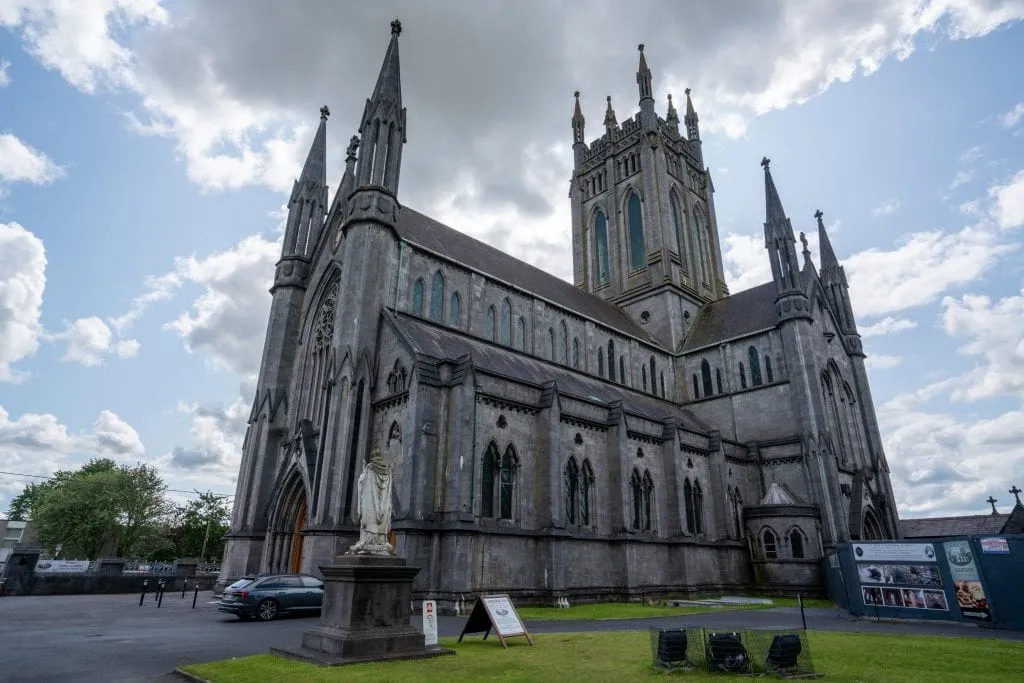 Today, an impressive Celtic art collection is located at the sight, and the views overlooking the nearby countryside are stunning.
While you're near Cashel, be sure to pay a visit to the stunning Hore Abbey that is just a few minutes away (you can literally see it from the Rock of Cashel, and vice versa).
The ruins of Hore Abbey are not only incredibly beautiful but are also free to visit!
Prefer an organized day tour from Dublin to Kilkenny?

This one is extremely popular and visits both Kilkenny and the Wicklow Mountains!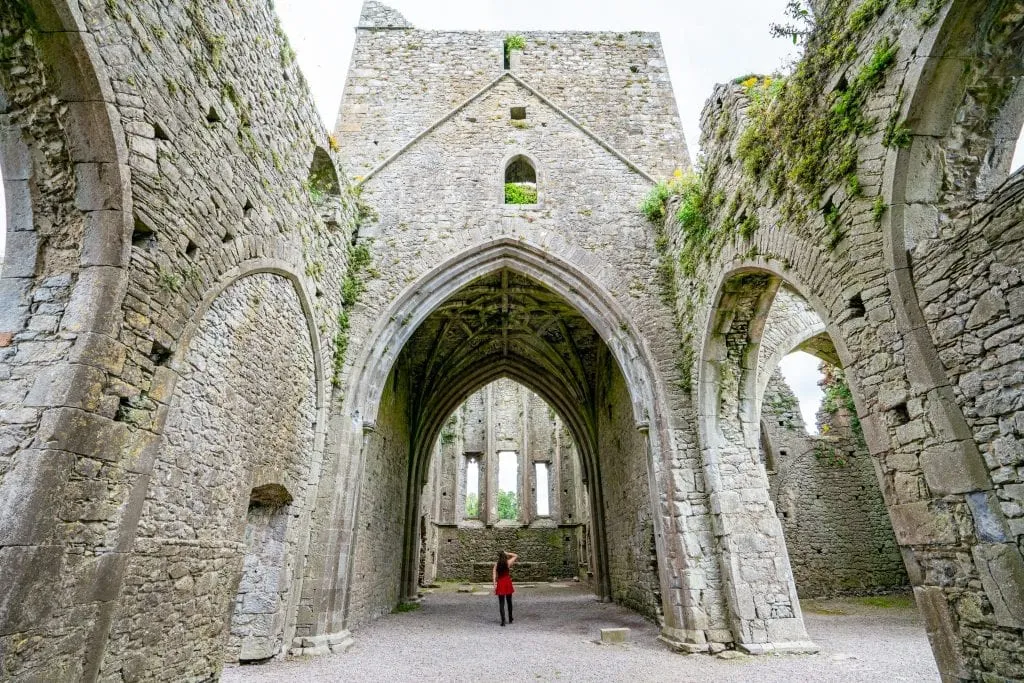 Wicklow Mountains
Want to get out into the countryside on your day tour from Dublin? Head to Wicklow Mountains National Park!
This incredible national park is known as "the Garden of Ireland"–so you can imagine how green it is–and is also home to an early Christian settlement, whose ruins you can tour during your day in the Wicklow Mountains.
Whether you want to hike the day away (don't forget a raincoat!), explore the area's history, take a scenic drive, or all of the above, the Wicklow Mountains are a fantastic option for a Dublin day trip.
This well-reviewed day tour from Dubin is perfect for outdoor lovers looking to explore the Wicklow Mountains!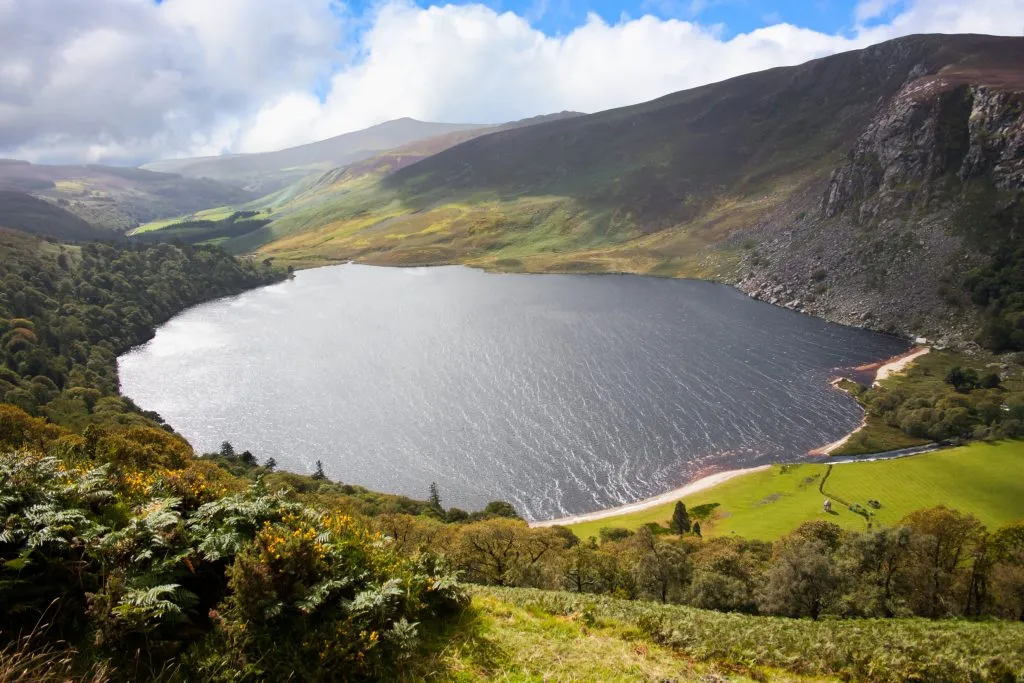 Waterford
Familiar with Waterford Crystal?
If so, then you're familiar with the town of Waterford, Ireland–at least in a way.
The beautiful town of Waterford is worth including on any list of the best day trips from Dublin, not only for its lovely harbor and impressive history dating back to the Vikings but for the chance to tour the Waterford Crystal Factory in the home of the company.
Even if you're not particularly into expensive, sparkly things, the factory is definitely worth visiting: the entire tour completely exceeded our expectations and was incredibly interesting.
(And yes, we walked away with a memorable Irish souvenir: a crystal 4-leaf clover Christmas ornament).
Touring the Waterford Crystal Factory definitely qualifies as something unique to do in Ireland!
Grab tickets for the Waterford Crystal Factory tour now!
Hill of Tara
If you're interested in the far reaches of Irish history, a day trip to the Hill of Tara might be the right option for you.
The hill, and the structures on it, have long played a significant role in Irish history–the oldest visible monument is a burial mound that dates to 3,000 BCE!
Fast forward a few thousand years, and the Hill of Tara played a role as the inauguration site of the Kings of Tara during the Iron Age and Early Christian Period, before the hill was eventually abandoned as an inauguration site in the 11th century.
Book your day trip to the Hill of Tara and beyond from Dublin today!
Hook Peninsula
The Hook Peninsula, located in County Wexford, may not be the best-known of these day trips from Dublin, but it is one of our favorite places in Ireland and absolutely deserves to be included.
If you're looking for a bit of an independent, offbeat day trip that you won't run into many crowds of foreigners on, this is the trip for you.
The Hook Peninsula is home to some incredibly interesting (and photogenic!) places, including the Hook Lighthouse, Tintern Abbey, the John F. Kennedy Arboretum, and the theoretically haunted Loftus Hall.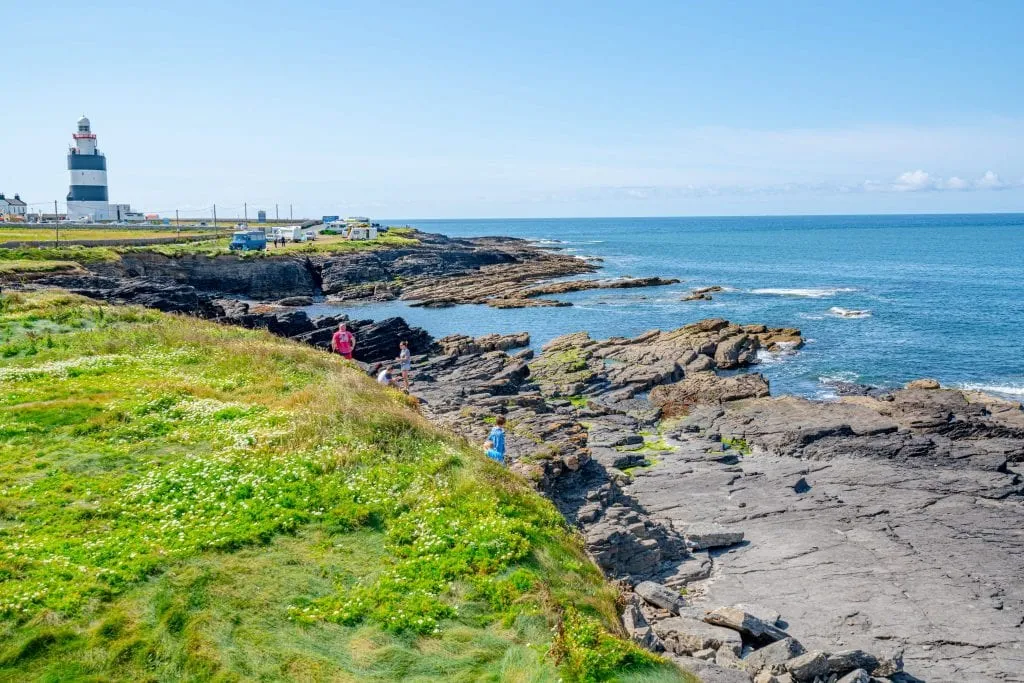 Said to be the most haunted building in Ireland, Loftus Hall is worth visiting for both the historical stories, the interactive and well-done ghost tales, and–surprisingly–the home's staircase, which is a stunning creation of which only three like it exist on the planet.
The first of these staircases is in the Pope's residence in Vatican City. The second is at the bottom of the ocean with the Titanic. And the third is right here in Ireland's Ancient East.
Belfast
While most of the day trips from Dublin outlined here take place in the Republic of Ireland, Belfast breaks the mold.
As the capital city of Northern Ireland, Belfast is packed with interesting sights, including plenty of (recent) history surrounding The Troubles–and any trip to Dublin should absolutely include some time exploring that history, including at the Peace Walls that physically divide sections of the city.
However, The Troubles shouldn't be the only thing you focus on exploring in Belfast: be sure to make time to explore the history of the Titanic, which was built here, as well as Belfast Castle, St. George's Market, and Belfast City Hall.
Book your day trip to Belfast today!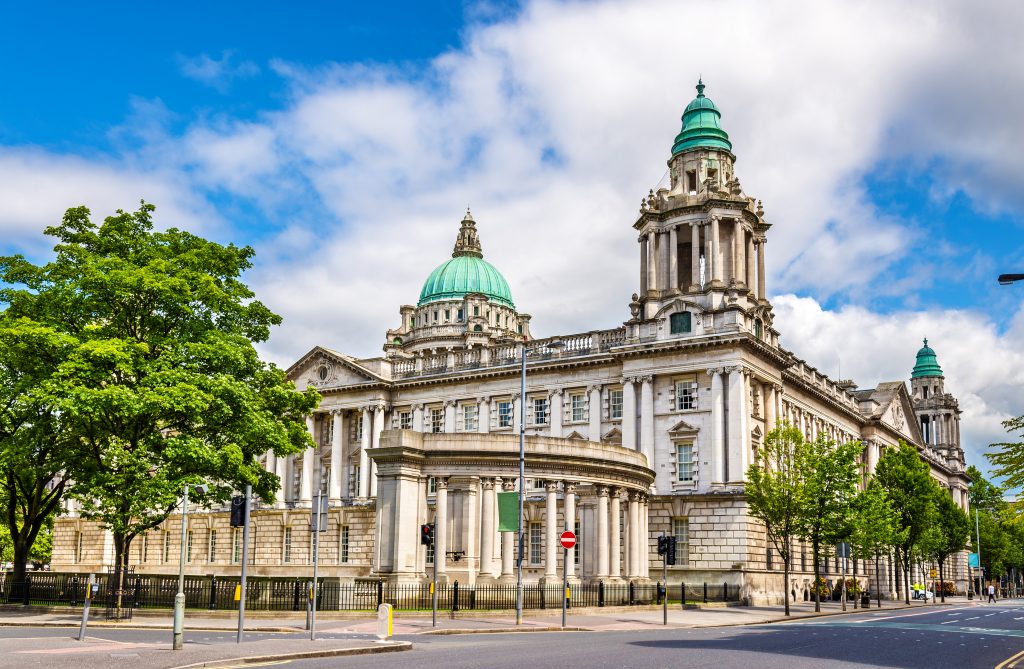 Galway
Set where the River Corrib spills into the Atlantic Ocean on the west coast of Ireland, lively and colorful Galway is an excellent day trip opportunity if you want to compare Dublin to an entirely different Irish city.
There are plenty of fun things to do in Galway during a day of exploring: check out the Spanish Arches, while an afternoon away in 18th-century Eyre Square, stroll down beautiful Shop Street, take in some traditional Irish music in one of Galway's many celebrated pubs, or even hit the water on a boat tour.
This extremely popular day trip from Dublin covers both Galway and the Cliffs of Moher!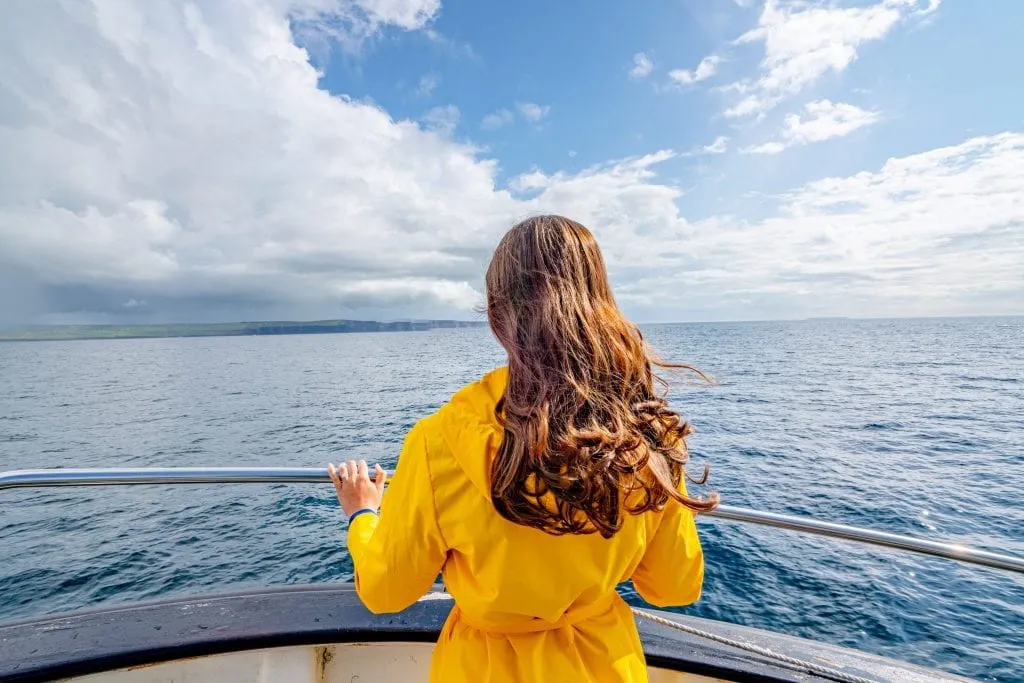 Dublin Day Trips More Than 2.5 Hours Away
I've intentionally separated these three day tours from Dublin, Ireland–which are easily among the most popular in the country–from the rest to drive home the point that these make for extremely long, tiring days, and are best accomplished via a booked tour.
I'm not saying not to go (trust me, I deeply understand the desire to see dream destinations whenever the opportunity presents itself, even if the opportunity is not perfect), but think carefully before going, and strongly consider an organized tour.
That way, hassles like driving directions, opening and closing times, ticket purchasing, stopping for lunch, etc, are all handled for you, ensuring that your trip is as stress-free as possible, allowing you to focus all of your energy on the magnificent scenery!
Cliffs of Moher
Probably the most famous tourist destination in all of Ireland (and absolutely one of the most popular day trips in Dublin, despite the logistical challenges), the Cliffs of Moher live up to the hype: the cliffs truly are incredibly gorgeous, and a visit here is bound to satisfy anyone looking for stunning views in Ireland.
However, the Cliffs of Moher are also located more than 3 hours each way from Dublin, and visiting them requires more travel time than any of the other day trips from Dublin on this list.
That doesn't mean not to go, but it does mean to be prepared for a very, very long day–though if you've long dreamed of seeing the Cliffs of Moher in person, we doubt you'll mind the effort much once you're standing on the edge of Ireland and looking out across the Atlantic Ocean.
This day trip to the Cliffs of Moher is one of the most popular in Ireland and is extremely well-reviewed.

If you don't want to spend as long at the cliffs themselves, this one also includes time in Galway!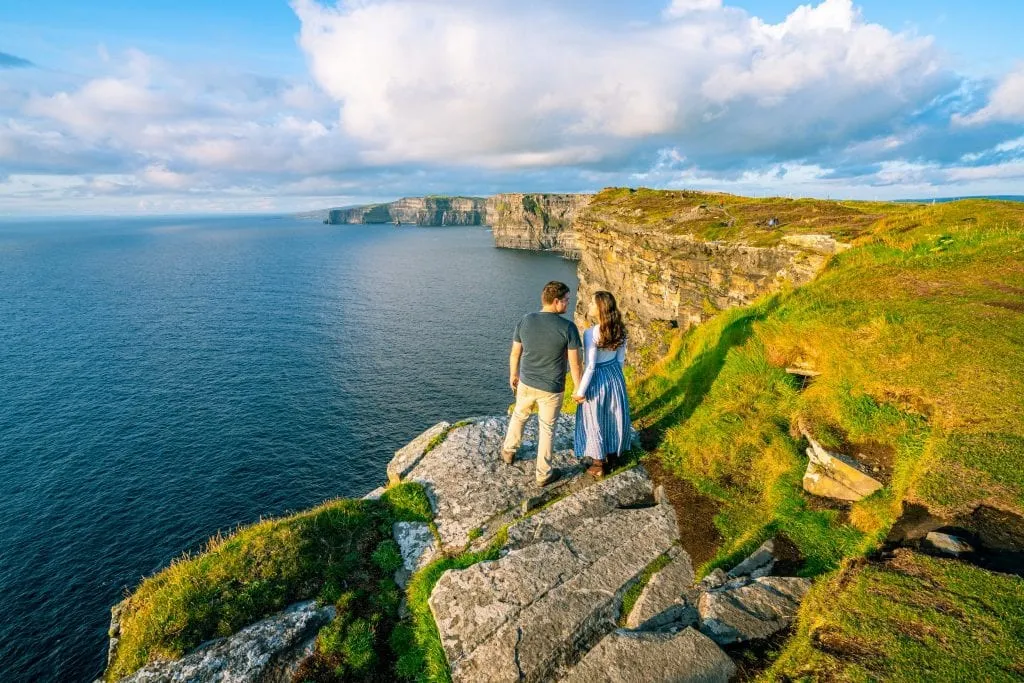 Giant's Causeway + Causeway Coast
Next to the Cliffs of Moher, Giant's Causeway–the beach made up of 40,000 basalt columns in Northern Ireland–is likely the best-known tourist attraction on the entire island of Ireland.
Add in the fact that Giant's Causeway is conveniently located practically next door to plenty of other highlights like the Carrick-a-Rede bridge and more than its fair share of Game of Thrones filming locations, and it's easy to see why a trip up to the Causeway Coast is among the top day trips from Dublin.
Located 3 hours from Dublin, though, this day trip isn't one to take on lightly–luckily, if you're up to the long day, experts have pulled together some incredibly popular tours that cover plenty of different interests: this one is perfect for Game of Thrones fans like us, and this one includes a trip to Belfast!
Plan your day trip to the Causeway Coast today!

Book your Game of Thrones tour or general tour including Belfast, both of which include a stop at Giant's Causeway!
Blarney Castle + Cork
Always wanted to kiss the stone at medieval Blarney Castle and receive "the gift of the gab"?
If 3 hours each way doesn't seem like too much of a price to pay, you can do so on one of the most popular day trips from Dublin!
This popular day tour includes not only a tour of Blarney Castle, which is among the most popular castles to visit in all of Ireland, but also a chance to visit the stunning English Market in Cork–a spot your taste buds will certainly thank you for visiting–and a stop at the Rock of Cashel.
Book your day trip to Blarney Castle today!
---