Ah, Italy: as a country that has captured the imagination of travelers for literal centuries, is it any surprise that the list of intoxicating quotes about Italy is a mile or so long?
We make no secret of the fact that we are among the long list of foreigners who have become enchanted with traveling in delightful, delicious, and dizzyingly beautiful Italy–so much so that we can't seem to stop booking tickets back.
We're also big lovers of general travel quotes and inspiring travel quotes in general–so of course quotes about Italy make us giddy with anticipation about our next trip.
Looking for some fantastic quotes about Italy to inspire you to book your (next) ticket?
Here are some of our favorite Italy quotes.
On Eating in Italy
First up: the food. Who doesn't like to talk about Italian food?
From pasta to prosciutto, Italian food is easily one of the world's most treasured cuisines, and it's incredibly easy to find food-centered quotes about Italy, because so many people love to talk about it!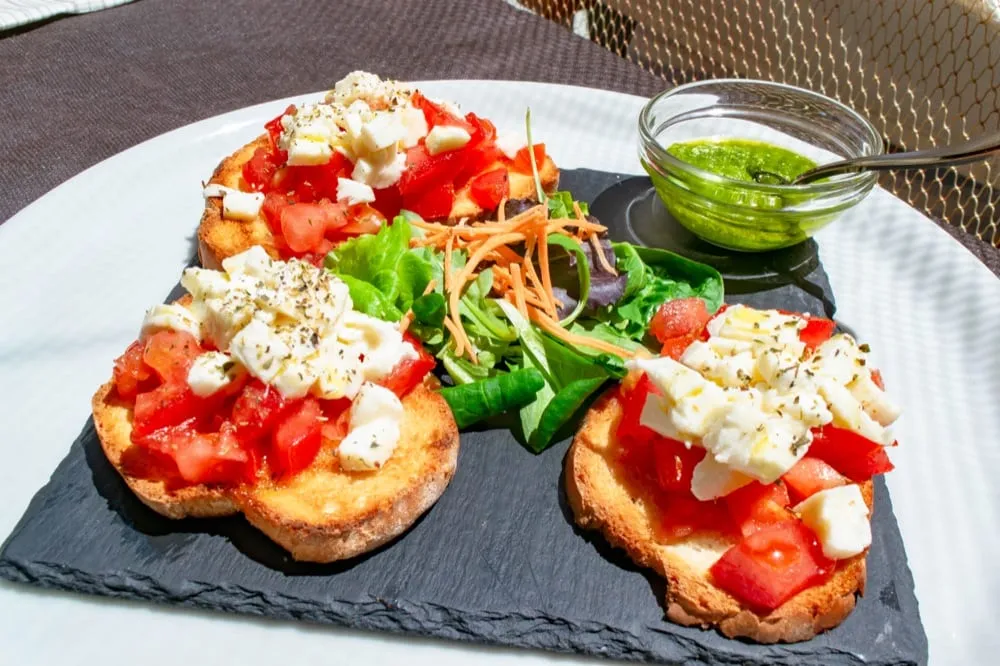 Some links in this post may be affiliate links. If you make a purchase through one of these links, we may earn a small commission at no extra cost to you. Please see our

disclosure policy

for more detail.
"In Italy, they add work and life on to food and wine." – Robin Leach
"In Italy, food is an expression of love. It is how you show those around you that you care for them. Having a love for food means you also have a love for those you are preparing it for and for yourself." — Joe Bastianich
"You know, people come to Italy for all sorts of reasons, but when they stay, it's for the same two things." "What?" "Love and gelato." — Jenna Evans Welch
"The trouble with eating Italian food is that five or six days later you're hungry again." — George Miller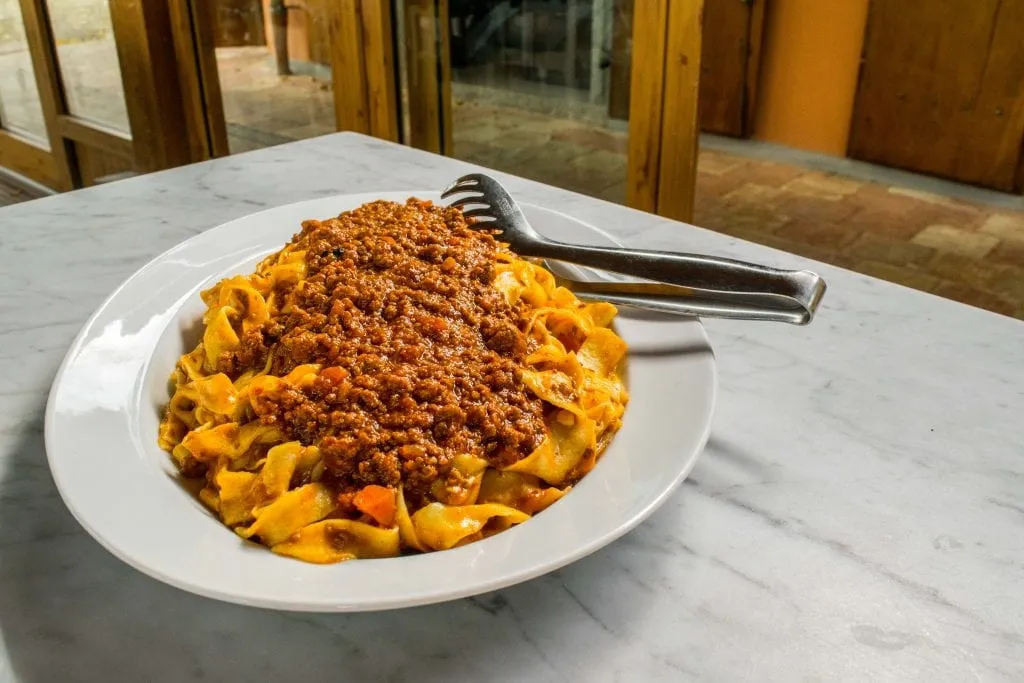 "I think people in Italy live their lives better than we do. It's an older country, and they've learned to celebrate dinner and lunch, whereas we sort of eat as quickly as we can to get through it." — George Clooney
"Everything you see I owe to pasta." – Sophia Loren
"As they say in Italy, Italians were eating with a knife and fork when the French were still eating each other. The Medici family had to bring their Tuscan cooks up there so they could make something edible."– Mario Batali
"Italy will always have the best food." – Diane von Furstenberg
"I spent a college semester in a small town in Italy – and that is where I truly tasted food for the first time." – Alton Brown
"Life is a combination of magic and pasta." — Federico Fellini
"So… Italian gelato. Take the deliciousness of a regular ice-cream cone, times it by a million, then sprinkle it with crushed-up unicorn horns." — Jenna Evans Welch
On Italian Culture
What do you think of when you think of Italy quotes about Italian culture?
Food, family, Vespas? Fast drivers, beautiful language, and the Catholic Church?
There's far more to Italian culture than what's on the surface–but there's no denying that the surface is an interesting place to start.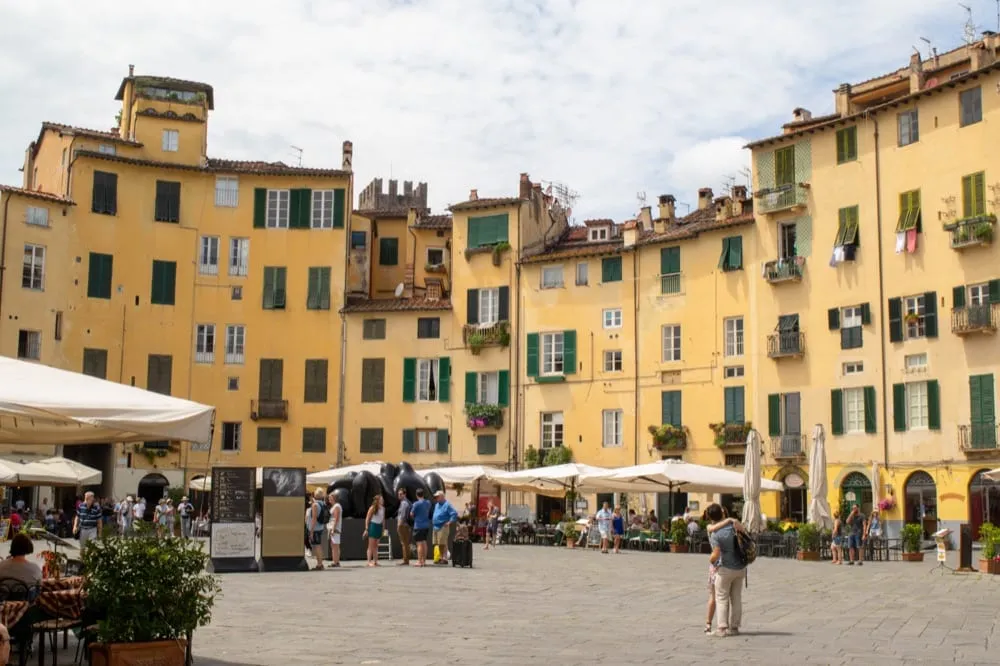 "In America, one must be something, but in Italy one can simply be." — Pietros Maneos
"Nothing except time is wasted in Italy." — Thomas Bailey Aldrich
"The most stylish country in the world is Italy." — Nick Rhodes
"Your Italy and our Italia are not the same thing. Italy is a soft drug peddled in predictable packages, such as hills in the sunset, olive groves, lemon trees, white wine, and raven-haired girls. Italia, on the other hand, is a maze. It's alluring, but complicated. It's the kind of place that can have you fuming and then purring in the space of a hundred meters, or in the course of ten minutes. Italy is the only workshop in the world that can turn out both Botticellis and Berlusconis." — Beppe Severgnini
Psst: the above quote is from the book La Bella Figura: A Field Guide to the Italian Mind, which is a hilarious light read about Italy and Italian culture!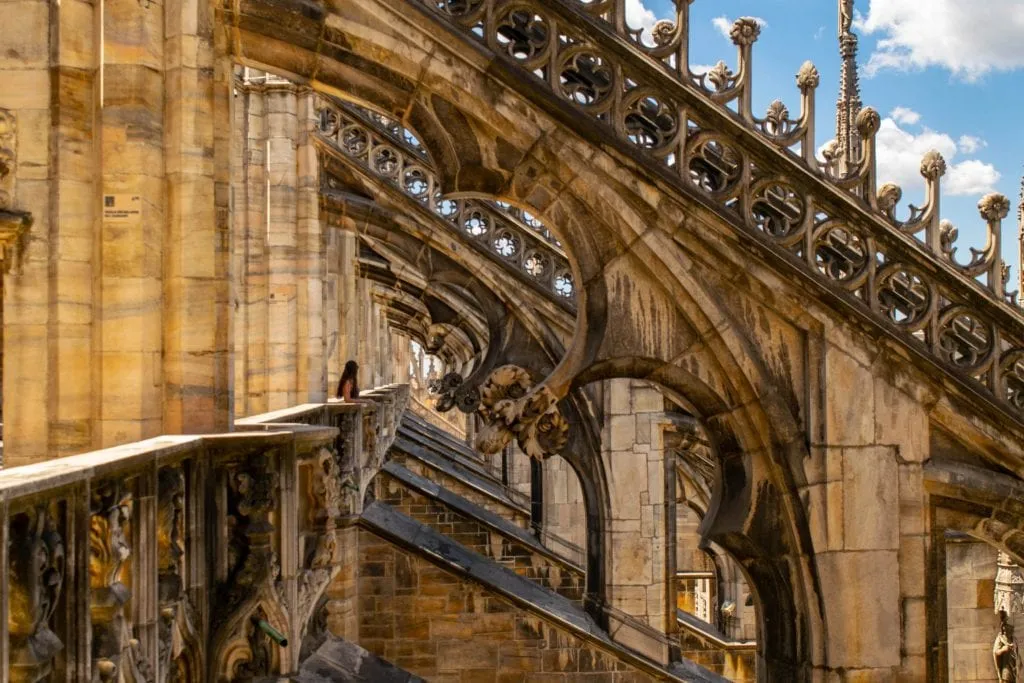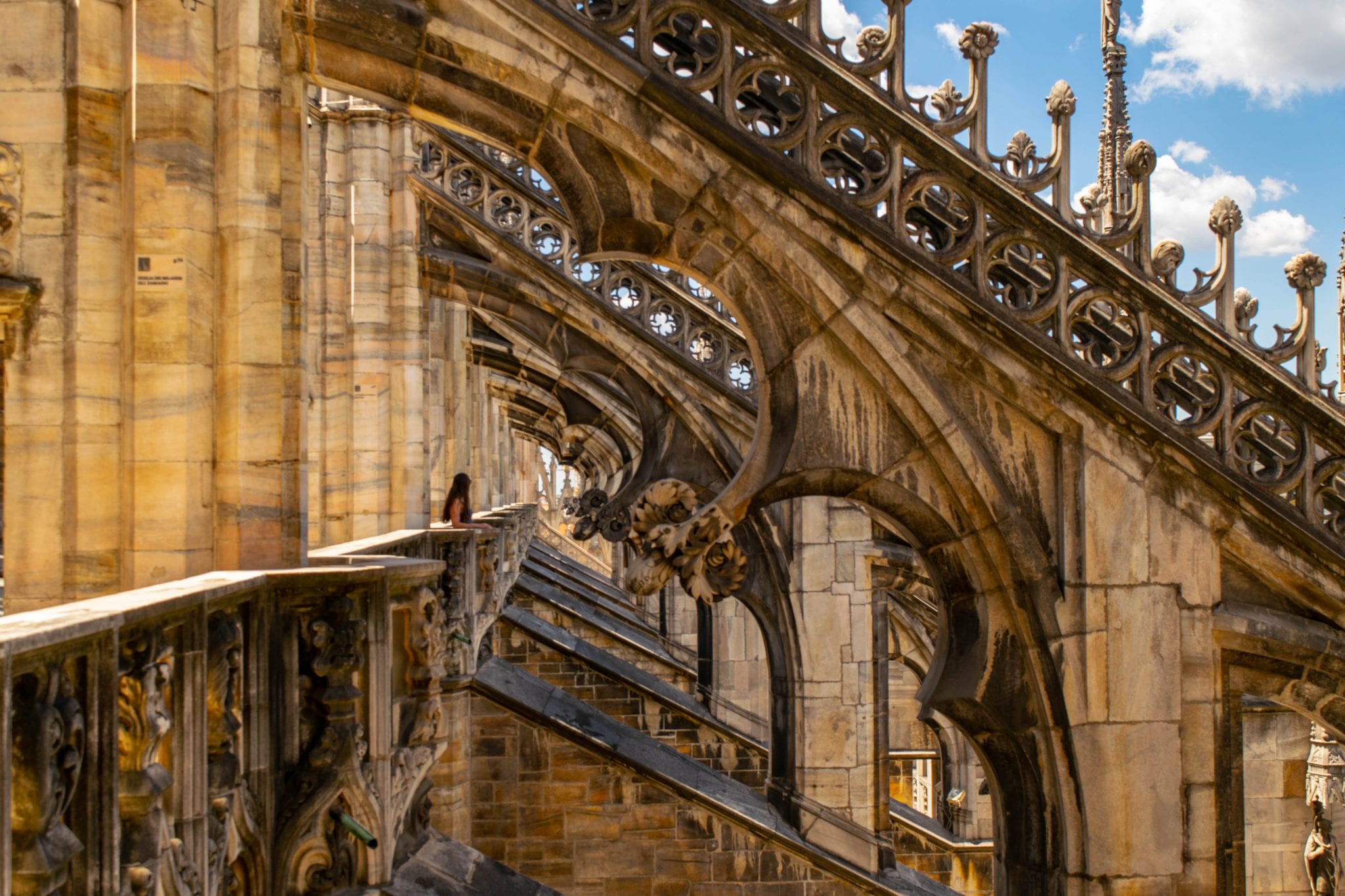 "I love the language, it sounds as if it should be writ on satin with syllables which breathe of the sweet South." — George Gordon Noel Byron
"Everything in Italy that is particularly elegant and grand borders upon insanity and absurdity or at least is reminiscent of childhood." – Alexander Herzen
"If you can't live longer, live deeper." — Italian proverb
"Italy is the last country where people savor the joy of living. It makes us believe it even when Italy herself has ceased to believe." — Roger Peyrefitte
"In Italy, for thirty years under the Borgias they had warfare, terror, murder, and bloodshed but they produced Michelangelo, Leonardo da Vinci and the Renaissance. In Switzerland, they had brotherly love; they had five hundred years of democracy and peace and what did that produce? The cuckoo clock." – Orson Welles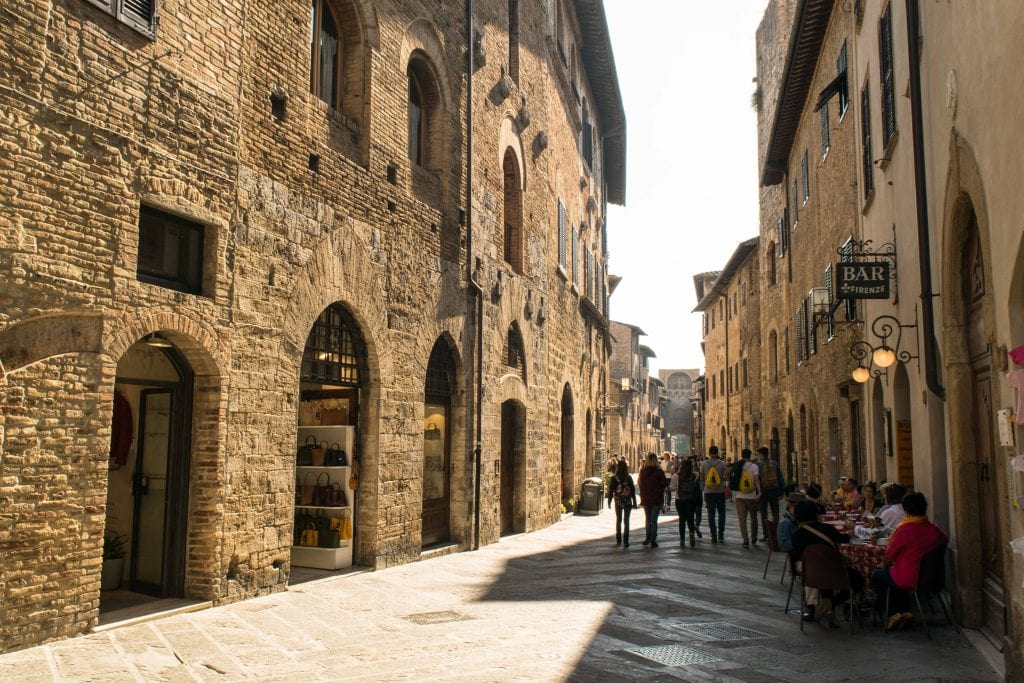 On Italian Cities
Rome, Florence, Venice: these names are synonymous with Italy, but also with history, culture, distinctive architecture, and delicious food.
For a foreigner looking to fall in love with the country, quotes about Italy that are centered on these larger-than-life cities are often where to desire to visit starts (and also speak to why these cities are often at the top of the list for first-time Italy visitors): from the history of Rome to the landmarks of Venice, these cities are utterly captivating.
On Rome
"Rome is not like any other city. It's a majestic museum, a living room to tiptoe through." — Alberto Sordi
"Rome is the city of echoes, the city of illusions, and the city of yearning." — Giotto di Bondone
"Rome, the city of visible history." – George Eliot
"If we could be reborn wherever we chose, how crowded Rome would be, populated by souls who had spent their previous lives longing to inhabit a villa on the Janiculum Hill." — Francine Prose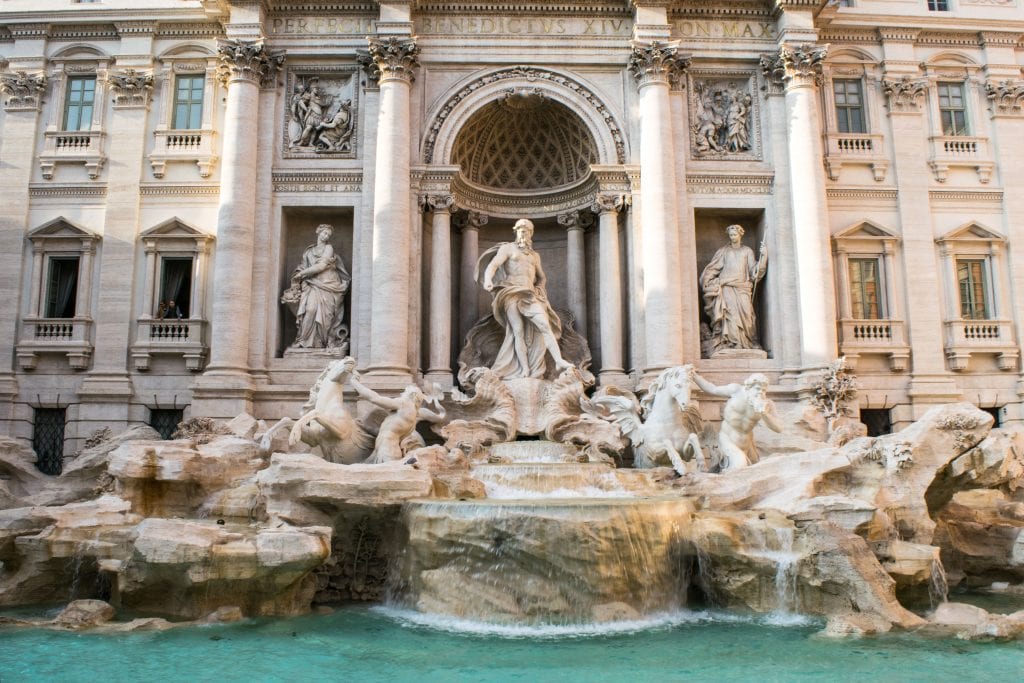 "Italy has changed. But Rome is Rome." — Robert De Niro
"Methinks I will not die quite happy without having seen something of that Rome." — Sir Walter Scott
"Rome seems a comfort to those with the ambitious soul of an Artist or a Conqueror." — Pietros Maneos
"Rome will exist as long as the Coliseum does; when the Coliseum falls, so will Rome; when Rome falls, so will the world." — Venerable Bede
"Rome was mud and smoky skies; the rank smell of the Tiber and the exotically spiced cooking fires of a hundred different nationalities. Rome was white marble and gilding and heady perfumes; the blare of trumpets and the shrieking of market-women and the eternal, sub-aural hum of more people, speaking more languages than Gaius had ever imagined existed, crammed together on seven hills whose contours had long ago disappeared beneath this encrustation if humanity. Rome was the pulsing heart of the world." — Marion Zimmer Bradley
"To Rome, for everything." — Miguel de Cervantes
"Rome was a poem pressed into service as a city." — Anotole Broyard
On Florence
"You will begin to wonder that human daring every achieved anything so magnificent." — John Ruskin (on Florence)
"Everything about Florence seems to be colored with a mild violet, like diluted wine." – Henry James
"In Paris, you learn wit, in London you learn to crush your social rivals, and in Florence, you learn poise." – Virgil Thomson
"Through these old streets I wander dreamily; Around me Florence sweeps her busy tide of life." — William Leighton
"I do quite like sightseeing. I like churches, museums, galleries and all that stuff. I love the smell of a church in Italy or the smell of an old greasy spoon somewhere. I like markets and little funny shops in the backstreets of Florence." — Ashley Jensen
"When I walk up the piazza of Santa Croce I feel as if it were not a Florentine nor an European church but a church built by and for the human race." — Ralph Waldo Emerson
"To see the sun sink down, drowned on his pink and purple and golden floods, and overwhelm Florence with tides of color that make all the sharp lines dim and faint and turn the solid city to a city of dreams, is a sight to stir the coldest nature, and make a sympathetic one drunk with ecstasy." — Mark Twain
On Venice
"This was Venice, the flattering and suspect beauty this city, half fairy tale and half tourist trap, in whose insalubrious air the arts once rankly and voluptuously blossomed, where composers have been inspired to lulling tones of somniferous eroticism." — Thomas Mann
"A realist, in Venice, would become a romantic by mere faithfulness to what he saw before him." — Arthur Symons
"To build a city where it is impossible to build a city is madness in itself, but to build there one of the most elegant and grandest of cities is the madness of genius." – Alexander Herzen (on Venice)
"Venice is like eating an entire box of chocolate liqueurs in one go." — Truman Capote
"Venice, it's temples and palaces did seem like fabrics of enchantment piled to heaven." — Percy Bysshe Shelley
"The surface of Venice is constantly metamorphosing, and painting Venice is almost like being a restorer, peeling off the layers to find the picture after picture underneath." — Arbit Blatas
"It is the city of mirrors, the city of mirages, at once solid and liquid, at once air and stone." — Erica Jon (on Venice)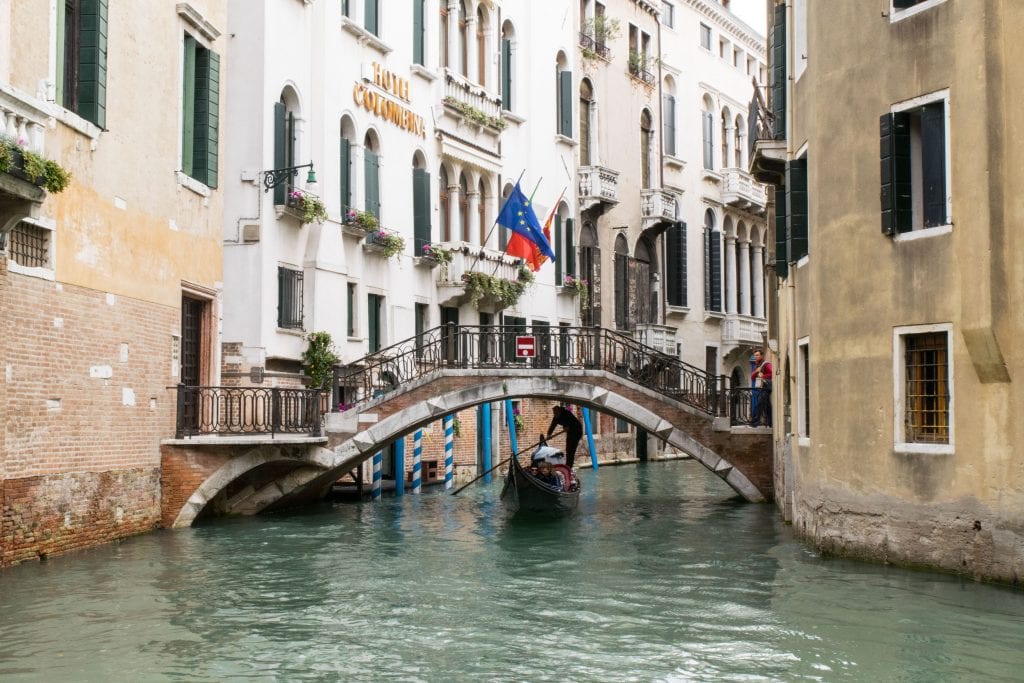 More On Italian Cities
"Italian cities have long been held up as ideals, not least by New Yorkers and Londoners enthralled by the ways their architecture gives beauty and meaning to everyday acts." — Rebecca Solnit
"Italy will never be a normal country. Because Italy is Italy. If we were a normal country, we wouldn't have Rome. We wouldn't have Florence. We wouldn't have the marvel that is Venice." — Matteo Renzi
"Here we are at last. The Italian proverb says "See Naples and die" but I say, see Naples and live; for there seems a great deal worth living for." — Arthur John Strutt
"Rome and New York were impressive, but they knew they were. They had the beauty of a vain woman who had squeezed herself into her favourite dress after hours of careful self-worship. There was a raw, feral beauty about this landscape that was totally unselfconscious but no less real…There was no pomp or vanity here; this was an innocent, natural beauty, the best kind, like a woman first thing in the morning, lit up by the sun streaming through a window, who doesn't quite believe it when you tell her how beautiful she is." — Leonardo Donofrio (on Tuscany–so technically not a city, but still a great quote about Italy.)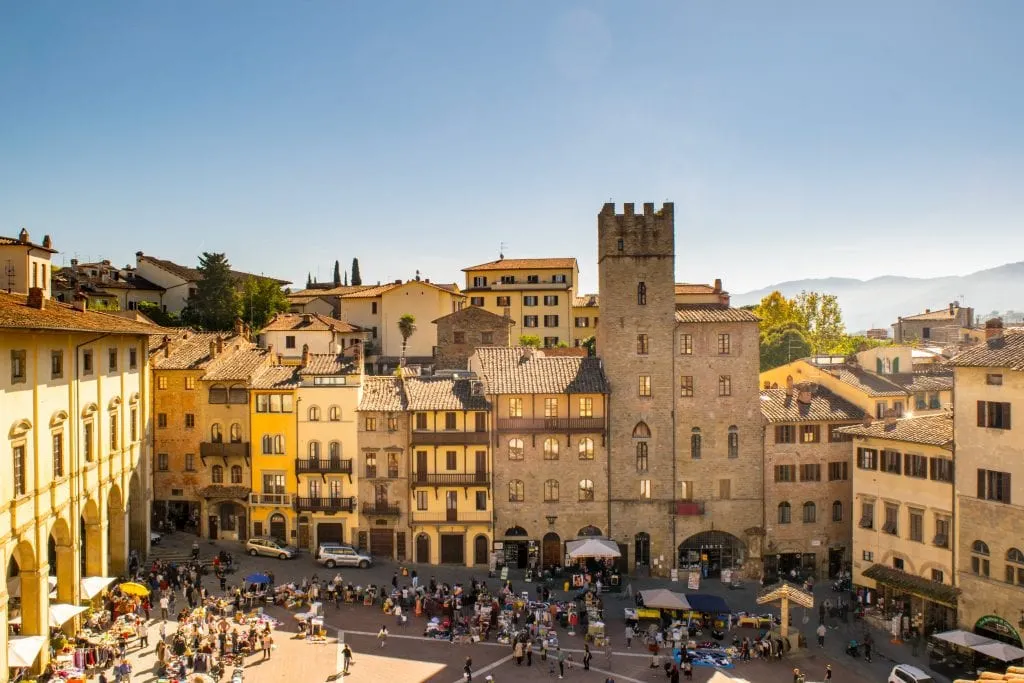 On Falling in Love with Italy
Here's a not-so-secret fact: foreigners becoming enchanted with Italy is the farthest thing from unique. Millions of people do, every generation–and we are unashamedly and unabashedly among them.
These quotes about Italy (some by foreigners, some by Italians who adore their homeland) get down to some of the reasons why.
"Even now I miss Italy dearly, I dream about it every night." — Eila Hiltunen
"When life gives you twists and turns, chique yourself up in Italy!" — Barbara Conelli
"Italy is a dream that keeps returning for the rest of your life." — Anna Akhmatova
"A man who has not been in Italy is always conscious of an inferiority." — Samuel Johnson
"The Creator made Italy from designs by Michaelangelo." — Mark Twain, American writer.
"What is the fatal charm of Italy? What do we find there that can be found nowhere else? I believe it is a certain permission to be human, which other places, other countries, lost long ago." — Erica Jong
"You may have the universe if I may have Italy." — Giuseppe Verdi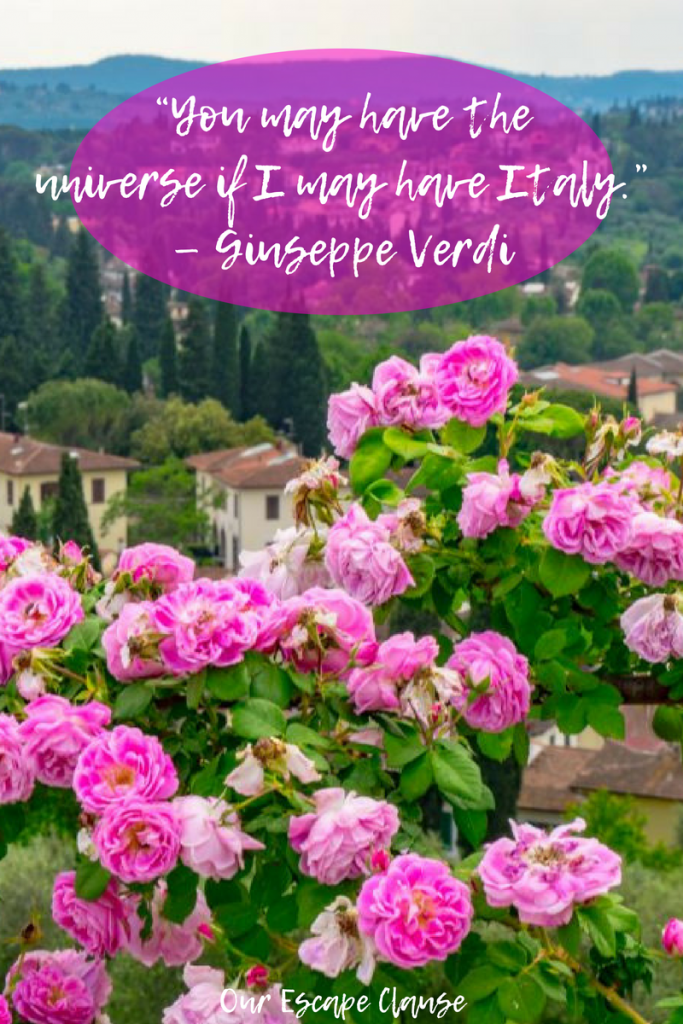 "Italy and the spring and the first love all together should suffice to make the gloomiest person happy." — Bertrand Russell
"One of the great joys of traveling through Italy is discovering firsthand that it is, indeed, a dream destination." – Debra Levinson
"Traveling is the ruin of all happiness! There's no looking at a building after seeing Italy." — Fanny Burney
"How beautiful is sunset, when the glow of Heaven descends upon a land like thee, Thou Paradise of exiles, Italy!" — Percy Bysshe Shelley
"A man has not fully lived until he experiences that gentle balmy clime of ancient empires, the land of lemon trees and the genius of Michelangelo." — E.A. Bucchianeri
"I love places that have an incredible history. I love the Italian way of life. I love the food. I love the people. I love the attitudes of Italians." – Elton John
"Open my heart and you will see Graved inside of it, "Italy." – Robert Browning
"For us to go to Italy and to penetrate into Italy is like a most fascinating act of self-discovery." – D.H. Lawrence
"We are all pilgrims who seek Italy." — Johann Wolfgang von Goethe
"It's easy to understand why the most beautiful poems about England in the spring were written by poets living in Italy at the time." – Philip Dunne
"Occasionally she dreams of Italy. She dreams of cheese shops, persnickety Fiats, and very fine leather goods." — Kate Spade