Sailing along the Amalfi Coast. Sipping wine while overlooking a vineyard in Tuscany. Cuddling close in a gondola in Venice. There are endless images that the idea of a honeymoon in Italy might spring to mind–and honestly? The reality is just as good.
Italy is a country made for romance, and it is also extremely versatile.
Whether you're the kind of couple who dreams of an adventurous road trip, a luxurious coastal getaway, a history-focused trip through ancient cities, or simply a couple who hopes to hit up all the classic sights, there's an Italy honeymoon for you.
We've traveled all over Italy, and though we've traveled with family and friends at times, we primarily travel there as a couple, seeking a taste of romance wherever we go.
This Italy honeymoon guide is designed to make your planning simple and your trip delightful: with an entire wedding to plan, I'm sure you want to keep your honeymoon planning as simple as possible!
Where to Go on Your Honeymoon in Italy
Classic Italy Honeymoon Destinations
No one honeymoon in Italy could hope to encompass all the romantic places in Italy–that's what all those future milestone anniversary trips are for–but whatever your taste, there's bound to be a delightful combination of destinations out there for you!
Rome
With its impressive history, iconic sightseeing (Colosseum, anyone?), and invigorating food scene and culture, Rome is a destination worth adding to any Italy honeymoon–in fact, it's one of our favorite cities in the entire world.
Florence
As the capital of Tuscany and Cradle of the Renaissance, Florence is a city that drips beauty around every corner.
It's also walkable, full of delicious food, less overwhelming than bustling Rome, and close to tons of romantic day trips, making it an excellent addition to any honeymoon in Italy.
As the hometown of some of the most famous artists in the world, Florence is the perfect honeymoon destination for art lovers and foodies alike.
Tuscan Countryside
How romantic is Tuscany? So romantic that we've already written an entire guide to taking a honeymoon in Tuscany!
If you want a classic honeymoon experience in Italy, complete with private wine tastings and idyllic villages, Tuscany is the place for you.
Venice
If there's one city in Italy that simply screams romance, it's Venice.
From its gondolas to its tiny canals to its quiet back streets (and enormous contrast to its most crowded piazzas!), Venice is an absolutely fantastic place to get lost–and whether we intend it or not, every day we spend there seems to turn into a romantic getaway.
Verona
Of course the city of Romeo and Juliet belongs on any list of suggested honeymoon destinations in Italy–but even without the legend of its star-crossed lovers, stunning Verona is worth a visit.
Verona is an incredibly beautiful city, all interesting stories and lovely towers, and the Adige River flowing through it offers absolutely gorgeous views (for straight up river views, Verona definitely beats Florence–just saying!).
Cinque Terre
These gorgeous five Ligurian villages have been calling lovers for centuries: with their colorful buildings, lovely hiking trails, and stunning views of the sea–not to mention their delicious seafood and pesto–Cinque Terre is an incredible addition to any Italy honeymoon.
Amalfi Coast
Do you dream of sailboats, rocky coasts, and living in the lap of luxury during your honeymoon?
Then the glitzy, glamorous Amalfi Coast is for you!

Sail along the coast of Positano, wander through the village of Amalfi, stare down in wonder from the gardens of Villa Rufolo in Ravello, and hike the Path of the Gods.
After all that, it'll be easy to see why the Amalfi Coast is such a classic honeymoon destination.
Capri
The absolutely glorious island of Capri has been attracting the rich and famous for millennia, from Roman emperors to movie stars to plenty of people in between–and Capri is easy to access from the Amalfi Coast, making it an excellent addition to any honeymoon in Italy!
Lake Como
Framed by the beautiful Alps, Lake Como's epic natural beauty paired with its idyllic villages has made it into a tourist destination that attracts nature and city lovers alike.
Whether you want to hit the water, visit villas in Bellagio, go for a hike, or explore the streets of Menaggio, the area surrounding Lake Como has plenty to offer.
Don't have enough time during your romantic escape to visit the lake overnight? You can still squeeze in a day trip to Lake Como from Milan!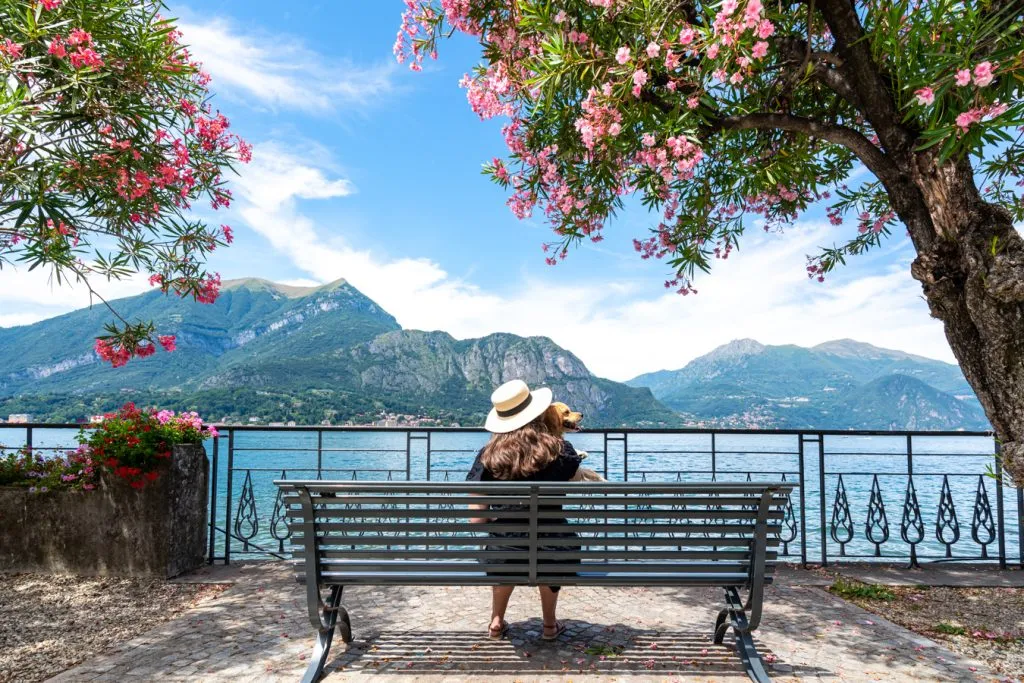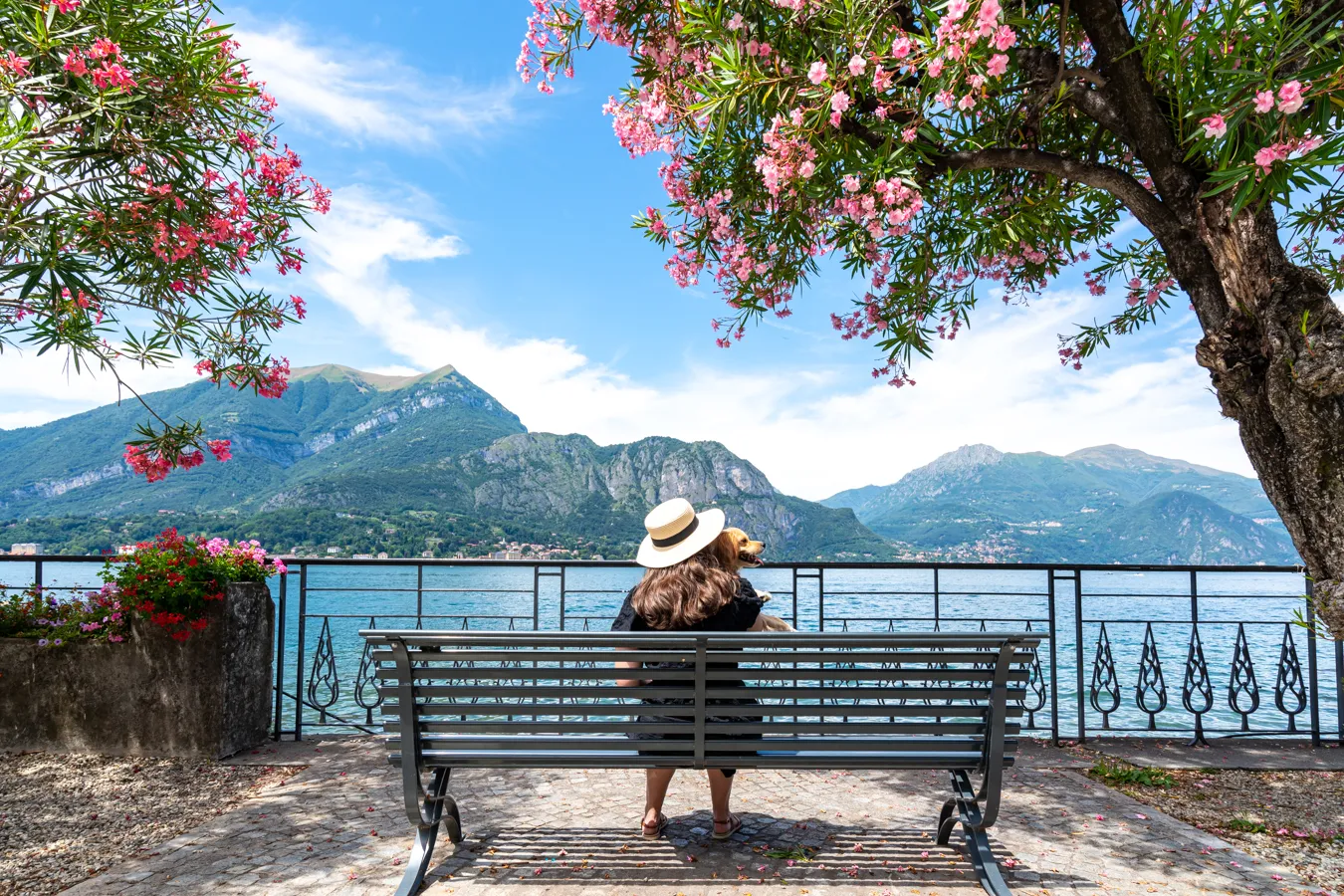 Offbeat Italy Honeymoon Destinations
Are you and your new spouse less about classic (read: popular and sometimes crowded) destinations, and hoping to add a bit of a twist to your honeymoon in Italy.
If so, perhaps one of these adventures is for you.

For Road-Trippers: Sicily
Want to hit the open road, Italy-style? Then you'll love Sicily!
The Meditteranean's largest island is chock full of winding roads, tiny towns, a couple of fascinating cities, plenty of stunning beaches, some Ancient Greek ruins, utterly delicious cuisine, incredible wine, and even a volcano!
And, it's all accessible for a fraction of the cost of what you'd pay to vacation in Italy's more classic honeymoon destinations.
Consider flying into Palermo and then circumnavigating the island and hitting up some magnificent destinations along the way: Cefalu, Agrigento (especially for its incredible Valley of the Temples), Taormina, and Syracuse are just a few places to consider adding to your trip!
For Foodies: Emilia-Romagna
If you and your beloved are the types who think that a detailed tasting menu or a chance to discover delicacies at their original source is the ultimate romantic trip, then consider heading to Emilia-Romagna!

While literally everywhere in Italy is home to a hyper-specific and incredible cuisine (seriously: Italian food is very regional), Emilia-Romagna is the original producer of some of Italy's most beloved exports: parmigiano-reggiano, traditional balsamic vinegar, tagliatelle al ragu (aka spaghetti bolognese, though the original is much tastier), and many more.
Consider basing yourselves in Bologna to start, but definitely also pay a visit to Parma and Modena–and if you want to add a second country to your honeymoon, a quick visit to San Marino is an excellent option as well!
For Hikers: South Tyrol
Full of picture-perfect villages, stunning lakes, and the soaring Dolomites, couples who love the outdoors will adore a honeymoon in South Tyrol.
Base yourself in Bolzano or Cortina d'Ampezzo for easy access to just about anything you could want in the region, rent a car, and go crazy–the amount of hiking you can do here is just about endless.
Be sure to also make time for a few towns and cities–Bolzano is home to the fascinating 5,000-year-old man, for example, and the cuisine (which is far more Alpine than "typically" Italian as foreigners tend to think of it), the wine, and the culture (a blend of Italian and Austrian) are all worthy of your attention–when you can pull your eyes away from the mountains, that is.
[instagram url=https://www.instagram.com/p/Bjw_18mhnuL/]
For Beach Lovers: Puglia
There is a lot to love about Puglia, aka the heel of Italy's boot: the food is fabulous, the road trips are epic, the landscape diverse, and the prices about as low as you can get in Italy… and most importantly for those looking to soak up some sun on their Italy honeymoon, the beaches are wonderful!
Puglia has plenty of incredible beach towns to choose from–consider starting with Polignano al Mare, Monopoli, or Otranto.
Be sure to tear yourself away from the beach a bit, though: Puglia's Alberobello village, home to the unique trulli homes, is an absolutely unmissable place in the region.
And, though it is technically located in Basilicata instead of Puglia, you can't miss Matera when you're in this part of the world either!
Romantic Things to Do on Your Italy Honeymoon
Take a private gondola ride.
Private gondola rides may be pricey, but what better time to splurge than on your honeymoon?
Add a touch of luxury to your time in Venice and add a private gondola ride to your itinerary–bonus points for going at sunset.
Go wine tasting in the countryside.
Wine tasting in the Italian countryside is as iconic as it is fun.
Even if you're not incredibly knowledgeable about wine, visiting a winery and tasting several glasses (usually paired with delicious snacks or even a meal) is a memory that won't fade anytime soon.
Book your wine + countryside tour in Tuscany today!
Charter a boat along the coast.
For the ultimate romantic experience on the coast, charter a boat for a day! Swim, snap photos of the views, eat a meal onboard–whatever you like.
This is incredibly popular around the Amalfi Coast, especially beautiful Positano, but you'll be able to find a way to get out to sea in most coastal areas of Italy.
Take a cooking class.
Want to bring a bit of your Italy honeymoon back home?
Take a cooking class together and learn how to make a meal that you can share for the rest of your lives.
We loved this cooking class in Tuscany, and can't recommend it enough!
Marvel at some of the world's most beloved art.
Italy is home to some of the most impressive art collections in the entire world: Michelangelo, Da Vinci, Botticelli–these artists all belong to Italy.
Art lovers can't miss the Uffizi or Galleria dell'Accademia in Florence, nor the Vatican Museums or Borghese Gallery in Rome!
Hike between magnificent towns.
Even if heading north to the Dolomites is too much to fit into your honeymoon in Italy, even novice hikers will find plenty of ways to enjoy some short hikes in Italy!
Consider hiking a small piece of the Via Francigena in Tuscany, or hiking from Monterosso al Mare to Vernazza in Cinque Terre!
Not only are the views amazing, but an indulgent, multi-course Italian lunch will also be extra delicious after getting active for a bit.
Go for a walk in a beautiful city at dawn.
It's hard to imagine anything more romantic than strolling past some of the world's biggest icons like Rome's Colosseum, Florence's Duomo, and Venice's canals hand-in-hand with your beloved… especially if you're doing it completely alone.
This is surprisingly easy to pull off, especially if you schedule your honeymoon in Italy outside the summer high season: just wake up at dawn.
We've admired many of Italy's most famous monuments together without a crowd to be seen–all it takes is waking up extra early (don't worry–the first bars tend to open around 6am, so you won't have to wait long for a cappuccino and a cornetto!).
Zip through the countryside on a Vespa.
Is there any better way to explore the Italian countryside than by clinging onto your partner on the back of a Vespa?
Riding a Vespa together has always ranked among the most romantic things to do in Italy for us, and certainly belongs on any honeymoon to-do list!
Splurge on a magnificent Michelin Star meal.
Italy's major cities–and some of its small towns and villages, too–are dotted with internationally acclaimed restaurants serving up truly mouth-watering cuisine.
For one night on your honeymoon in Italy, plan ahead and book yourselves a table at one of Italy's very best restaurants.
Where to Stay: Epic Honeymoon Hotels in Italy
Where exactly you stay during your honeymoon in Italy will, of course, depend on where you go!
Check our detailed itineraries on individual cities for budget and mid-range options in each location (you can use the search bar in the top right corner of the screen if you're looking for a particular place).
Here, though, we'll highlight some truly dream-worthy properties–the type that are synonymous with taking a honeymoon in Italy.
Even if you're planning on traveling on a lower budget for most of your trip, consider splurging for 1-2 nights on an unforgettable luxury experience at one of these places!
A little tip, though? Don't book your best lodging too early in your trip–you'll want to experience it once the jet lag has already had time to pass.
Positano
Le Sirenuse — One of the most iconic hotels along the Amalfi Coast, and arguably one of the most famous hotels in all of Italy, is the dreamy Le Sirenuse.
Home to truly magnificent views, a perfect location in Positano, first-class amenities, and the Michelin-starred La Sponda restaurant, Le Sirenuse is the perfect place to stay on the Amalfi Coast for those looking for a splurge–if you're planning your 3 day Amalfi Coast itinerary as part of a honeymoon or anniversary trip, this just might be the hotel for you!
Florence
Hotel Lungarno — Nestled right against the Arno River and home to one of the best views of the Ponte Vecchio in Florence (not to mention some of the best views of the rest of Florence from their top deck), Hotel Lungarno is our personal "if we ever really want to splurge" hotel in Florence. Its romantic setting, beautiful rooms, and flawless location make it the ultimate honeymoon hotel in Florence!
Venice
Hotel Danieli — If you're looking for a true luxury experience for your 2 days in Venice–the kind of hotel stay that you'll remember for the rest of your life–look no further than the iconic Hotel Danieli, located inside 3 former palazzos along the Riva degli Schiavoni.
Every detail has been looked after here, and everything from the furniture to the breakfast to the location (mere steps from the Bridge of Sighs) to the truly stunning lobby will ensure you have an absolutely unforgettable trip to Venice.
Tuscan Countryside
Castello Banfi – Il Borgo — Want the ultimate Italian honeymoon experience? Try staying in a castle! Castello Banfi will spoil you with its enchanting rooms, impeccable grounds, and beautifully decorated interiors–not to mention its romantic atmosphere!
Getting Around During Your Honeymoon in Italy
Within city centers like Rome, Florence, and Venice walking will almost certainly be your main method of transportation–but once you leave the city centers to travel between destinations, you'll (usually) need to choose between taking a train, bus, plane, or rental car to your next destination.
Whenever possible, traveling by train is our absolute favorite way to explore Italy: it's reasonably affordable when planned well, comfortable, and it can also be quite romantic!
We go into more detail about getting around Italy, including the pros and cons of different options, in our suggested 2 week Italy itinerary.
When to Honeymoon in Italy
Each season in Italy brings a reason to visit–you really can't go wrong with a honeymoon in Italy at any time of year, as long as you know what to expect!
Spring
You may have to contend with extra rain in the spring… but the blooming flowers across Italy can certainly help temper that blow.
Spring is an excellent time to capture photos around Italy, as everything looks so gorgeous when it is in full bloom… and the earlier in the season you arrive, the lower prices and smaller crowds you'll experience!
Summer
Do you and your beloved dream of a honeymoon sprawled across Italy's beaches–perhaps in Sicily, Sardinia, or Puglia? Then summer is the season for you.
Fair warning–a summer honeymoon will ensure that you experience the biggest crowds and highest prices of any season in Italy… but if you want to experience plenty of sunshine and swim in the sparkling seas, it's still the right time for you.
Fall
Changing colors, cooling weather, and the delight of the harvest: fall is our personal favorite season to travel in Italy and the perfect time to take a honeymoon to central Italy in particular.
Fall is the best season for couples hoping for a honeymoon focused on food and sightseeing while avoiding the peak crowds of the summer.
Winter
Winter in Italy is an underrated delight: the cities nearly empty entirely of crowds, prices drop dramatically, and as long as you don't have your heart set on any particular coastal activities, you can do just about anything you want in Italy during the winter.
Of course, skiers can have a delightful time in Italy–head to South Tyrol and Piedmont for some incredible slopes–though those regions are definitely the exception to the rule when it comes to low prices during winter in Italy!
What to Pack for Your Honeymoon in Italy
Pacsafe Travelsafe 12L GII Portable Safe
— Honeymoons are all about indulging in fun and forgetting your worries, so make that a bit easier on yourselves and pick up a Pacsafe before you go. Our Pacsafe goes everywhere with us and we've always been so glad to have it along.
Travel Adaptors for Italy
 — If you're coming from outside of Europe, you'll definitely need adaptors for your electronics.
Portable USB Charger
— Don't stress about your phone dying while you're sightseeing (and snapping ten million honeymoon selfies): add a portable charger to your honeymoon packing list.
Travel Journal — Take it from someone whose honeymoon is blur even though it was a mere five years ago: you're going to want to remember this. Take a few minutes each day to journal about what happened–those memories are so, so precious.
If you don't think you'll commit to writing long prose, I recommend the One Line a Day Journal
, which is what I use now. The journal is set up so you can easily look back over a five-year period, and your only commitment is one sentence a day–how easy is that?
I'm more than 2 years into mine now and desperately wish I had started it when we first got married.
Umbrella
 — Option A: Plan on buying an umbrella when it starts pouring down rain. Option B: Plan ahead and buy a (probably much sturdier) umbrella before leaving. Option C: Hope you get lucky with the weather (but fair warning, we've never been to Italy and avoided rain entirely!).
Money Belt — This is up to you: we no longer use one, but if you're more comfortable having your passports on your person in Italy, you can consider bringing one. We used to use this one
 and had no complaints. These days, we prefer just to leave valuables in our Pacsafe during the day.
Swiss Army Knife
 — Bit of a strange item for this list? Perhaps, but when you want to pop open a bottle of wine in your hotel room or cut a piece of parmigiano-reggiano that you picked up at the market, you'll sure be glad you have it!
Souvenirs to Bring Home from Your Italy Honeymoon
There's no better trip in your lifetime to splurge on souvenirs from Italy than on your honeymoon–for the rest of your lives, you'll get to look down at the things you so carefully picked out and remember your incredible honeymoon in Italy.
Everyone likes to shop a different amount, of course, but we recommend picking up at least one thing to eat or drink, one thing to wear, and one thing to decorate your home together.
Oh, and a magnet, a mug, and (if you celebrate) a Christmas ornament–all very affordable on any budget, easy to carry home, and things that will make you smile fondly at the memories they hold for years to come.
Here are a few other suggestions!
Wine
Just about any vineyard will ship bottles home for you, so go crazy.
If you and your new spouse enjoy wine, consider purchasing a few bottles of your favorite drink on the trip and shipping them home–and even consider saving the bottles to enjoy together on your subsequent anniversaries!
More Food!
Hard cheeses. Limoncello. Dried pasta. Cured meats. Pesto.
You'll be surprised at just how easy it is to bring the ingredients for entire Italian meals home with you–so leave extra room in your suitcase if you guys tend to splurge on local food when you travel.
Perfume
So many memories are rooted in our sense of smell–so go a step further in creating nostalgia and give your honeymoon its own scent!
Pick up a local, luxurious fragrance early in your honeymoon, wear it throughout your trip, and when you get home, that smell will be associated with your romantic trip to Italy for the rest of your lives together.
If that sounds like something you'd love, we can recommend the Santa Maria Novella Pharmacy in Florence for a perfume-buying experience you'll never forget, or as a backup, the Merchant of Venice flagship store in (where else?) Venice.
Leather
Italian leather is known around the world for its quality, so consider adding a new purse, wallet, jacket, or pair of boots to your shopping list for Italy!
Paper
Italy is well-known for its paper production, and you'll find absolutely beautiful paper stores all over the country as a result (but especially in Florence and Venice).
Want to send your wedding thank you notes out in style? Consider picking up some gorgeous stationery during your honeymoon in Italy to write them on!
Art & Decor
Oil paintings. Porcelain dishware. Murano glass pieces.
There's no shortage of beautiful decor in Italy that you can pick up for your marital home–whatever the personal styles of you and your beloved, be sure to pick up at least a little something during your honeymoon in Italy that will decorate your home for years to come.