July 31, 2018
2 Weeks in Italy: The Perfect 14 Day Itinerary
Italy
Italy is one of those countries that we just can't quit–and we think after 2 weeks in Italy, you'll agree.
After three (update: make that five) visits there, including a six-week stint this fall, our desire to return to Italy just keeps growing: there will always be more villages to explore, natural beauty to marvel at, and, of course, pasta and wine to enjoy.
For first time visitors, 2 weeks in Italy is the perfect amount of time to hit the country's most famous and classic spots, see which ones you love, and (if you're anything like us) fall head-over-heels in love with the country to the point that you'll leave planning your next trip back.
Since this 2 week Italy itinerary is focused on first-time visitors, we won't be straying off the beaten path much here. These first 14 days in Italy will be all about the classics–follow this trip and you'll be spending a lot of time watching postcards come to life!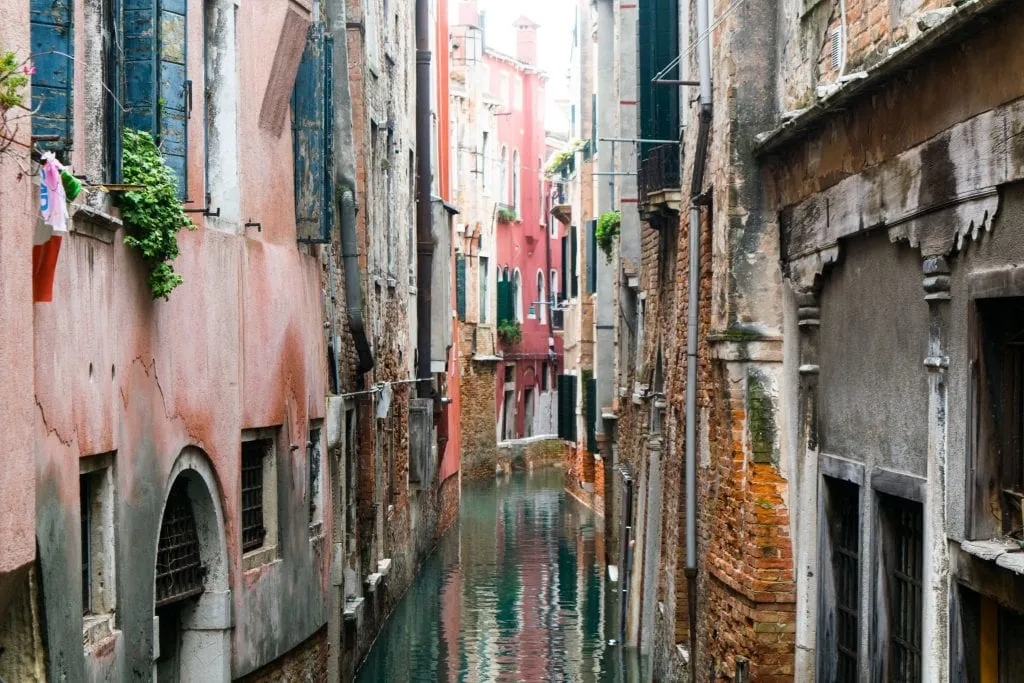 The Perfect 2 Weeks in Italy Itinerary for First Timers
Rome: 2 Days
The Highlights of Rome
Rome's highlights rank among the most famous sights in the world: who hasn't dreamed of seeing the Colosseum in person, of walking across St. Peter's Square, and of admiring the masterpiece that is the Sistine Chapel?
Two days in Rome will give you plenty of time to see the best of what Rome has to offer, while also leaving plenty of time in your 2 weeks in Italy itinerary for all of the other destinations along the way!
Things to Consider in Rome
Rome has two major downsides as a tourist: crowds and heat.
You can beat the bulk of both by traveling in the shoulder season (we went in the fall and loved it), and/or waking up extra early to enjoy the city before everyone else gets out of bed. For example, some of the best photos of the Trevi Fountain I have seen were taken around dawn!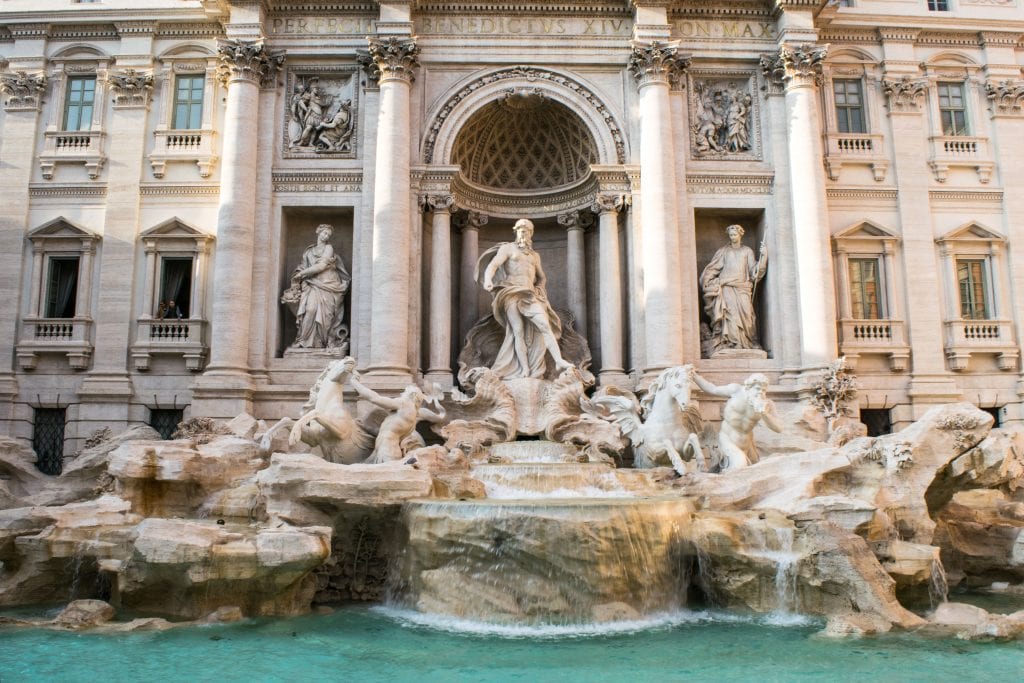 Where to Stay in Rome:

La Cornice Guesthouse — We loved this little guesthouse! It was extremely clean and comfortable, and VERY affordable for Rome.

La Cornice is set slightly outside the main tourist areas, but an easy 5-minute walk to the metro and 20-minute ride got us to the Colosseum and other major sights.

Our favorite part of La Cornice? Eating a nearby Joseph Ristorante for lunch, which we ate at several times on recommendation from the clerk at La Cornice. Just a 5 minute walk away, their lunch special offered a choice of about 10 main courses plus bread, wine, and one of several desserts for 8 Euros/person–it's hard to beat that! The food wasn't anything fancy, but it was very tasty and an amazing deal for the price.

We loved our time at La Cornice Guesthouse (and its reasonable cost in notoriously pricey Rome), and we would definitely stay here again.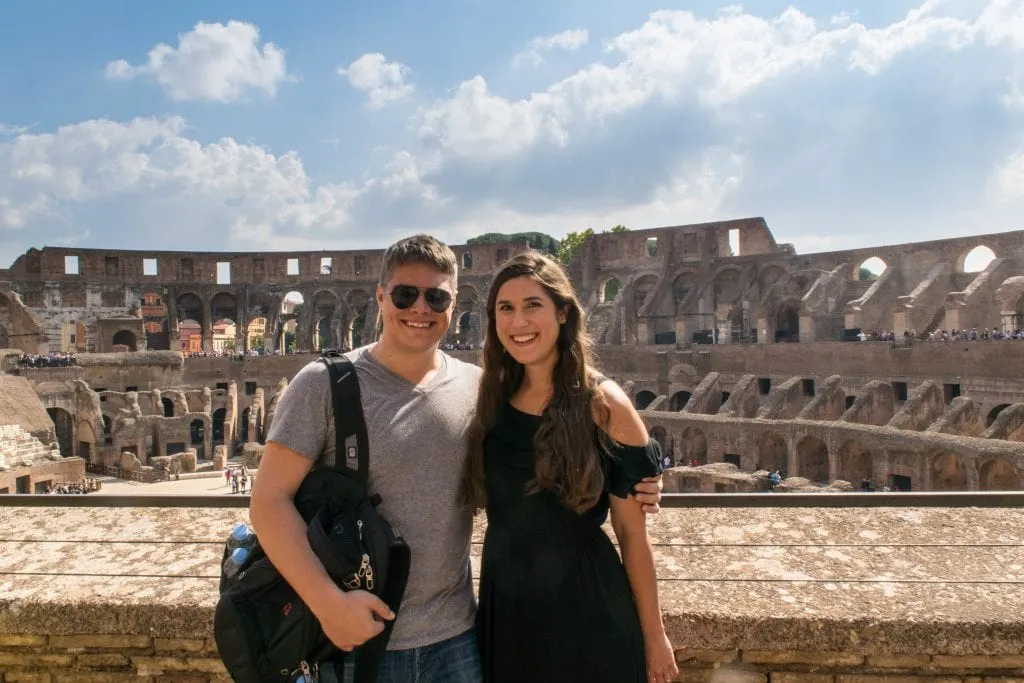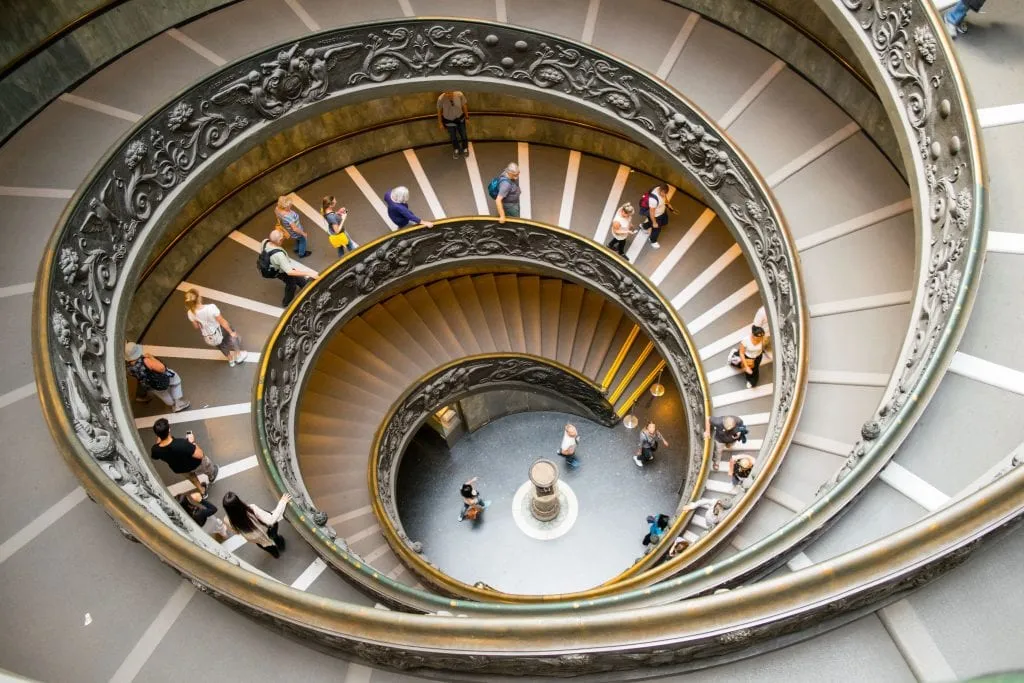 Cinque Terre: 2 Days
The Highlights of Cinque Terre
No first trip to Italy would be complete without a visit to this beautiful coastline!
After leaving Rome, head north to Cinque Terre for coastal views, hiking, adorable fishing villages, and plenty of fresh seafood.
Since five of the Cinque Terre villages are easily connected by train (or ferry during the summer!), feel free to stay in whichever one appeals the most, or even in nearby Levanto to save a tiny bit of cash.
Things to Consider in Cinque Terre
While it would be tempting to bring a car to Cinque Terre to have access to your own transportation and a more direct way to get to Cinque Terre from Rome and to Florence after your visit, the roads do not make for an easy drive.
Parking can also be a challenge around the villages–if possible, we'd recommend relying on the train or the's famous trail to get around in Cinque Terre.
Keep an eye on closures to both the trains and the trails between the villages, however. Strikes can happen, shutting down the train (happened to us in May 2016!), and the trails can sometimes be washed out and therefore closed.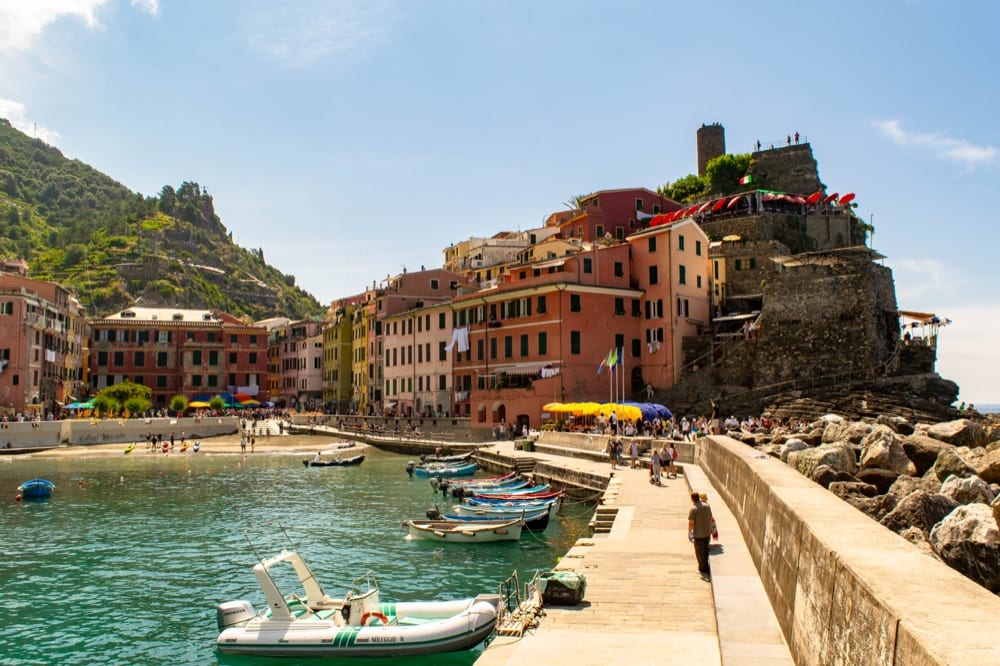 Where to Stay in Cinque Terre:

Of the five villages, the only one we would recommend not staying in is Corniglia, as it's the most difficult to get in and out of. Other than that, all the villages have their perks–Monterosso al Mare has the biggest beach, Manarola has the most insta-famous viewpoint, and Vernazza and Riomaggiore are simply drop-dead gorgeous.

Here are a few very well-reviewed properties to consider during your time in Cinque Terre:

Scorci di Mare (Riomaggiore) — Want to stay a 3-minute walk from the beach and see the sea from your window? Scorci di Mare is the perfect spot for you. Riomaggiore is the smallest village in Cinque Terre, making it the perfect reprieve from busy days (and all the other villages are a short train ride away).

Da Baranin (Manarola) — Cinque Terre is expensive, there's no getting around it. For a budget option, consider Da Baranin–you'll need to climb up and down a steep hill as a trade off, but you'll get to stay in Manarola for a very affordable price tag!

Ca de Lelio (Manarola) — With cozy, modern rooms and a great location in Manarola, Ca de Lelio will have you perfectly situated to explore the villages.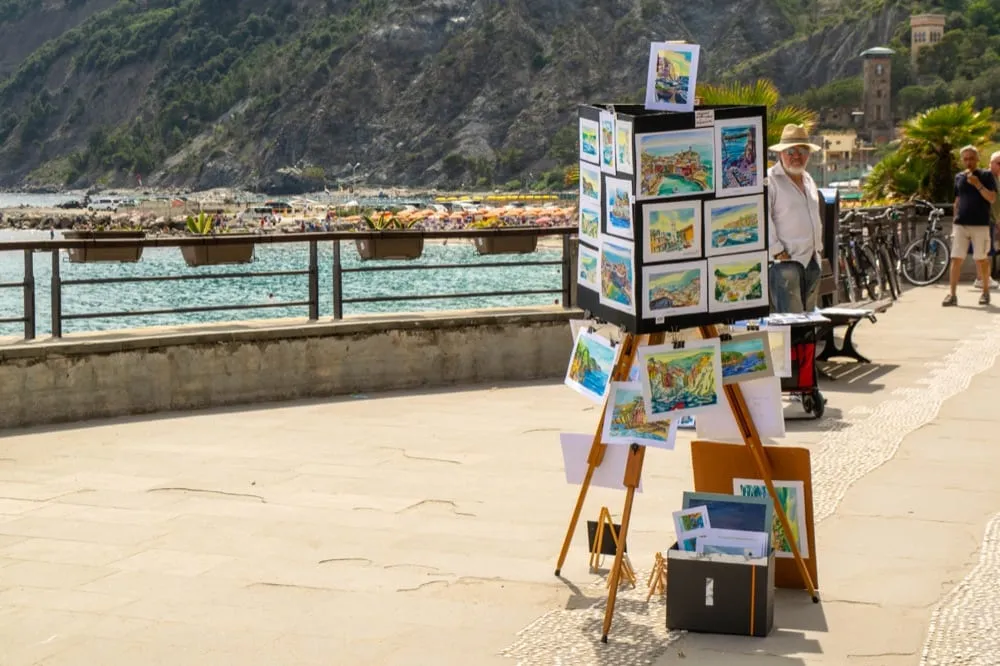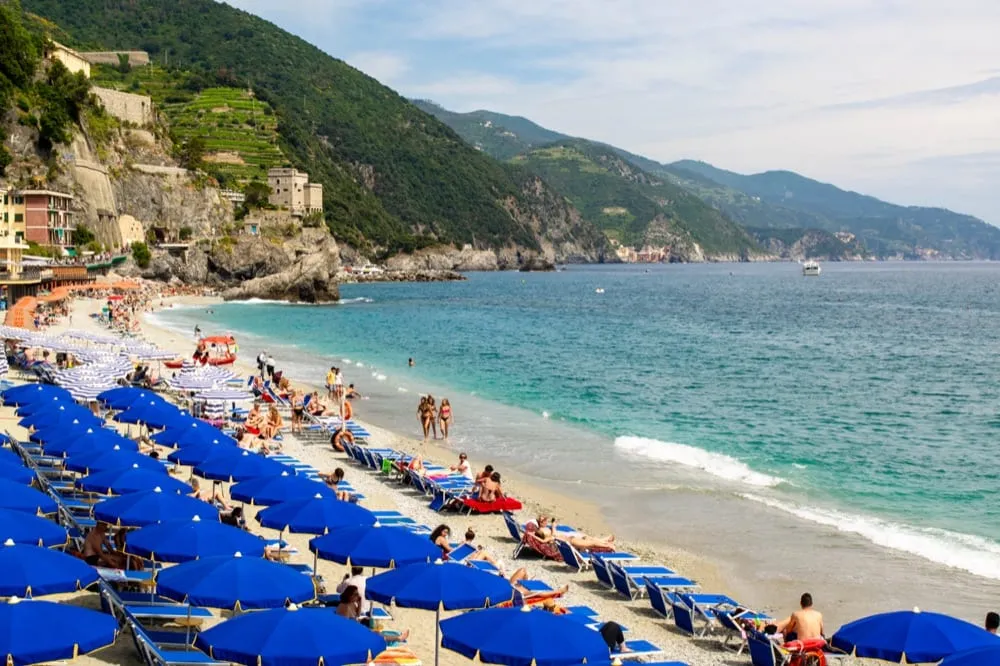 Florence/Tuscany: 3 Days
Highlights of Tuscany
Tuscany is one of our favorite regions in Italy–and not just because we could spend a lifetime eating and drinking there (though we could). The towns are beautiful and distinct, Florence is a dream of a city, the history is interesting, and the golden tinge to the light that you see in pictures of Tuscany isn't photoshop–it just really looks like that.
While there's no such thing as too much time in Tuscany, 3 days in Tuscany will give you a chance to explore the best of Florence in about 1.5-2 days, and also give you time to visit at least one other Tuscan city.
Pisa is a popular choice that is close to Florence, but unless you're truly dying to see the leaning tower, we'd recommend Volterra, San Gimignano, Lucca, or Siena instead.
Things to Consider in Tuscany
Three days in Tuscany gives you a couple of options as far as lodging: you can either stay in Florence the whole time and take day trips out, you can stay in a smaller city the whole time and simply take a day trip to Florence, or you can split it up–two nights in one city, and one in another.
Personally, we'd recommend sticking with one place to stay–this itinerary is already fast-paced, there's no reason to take up extra time moving hotels.
We've visited Tuscany both ways: by staying in Florence and commuting out, and by staying near Lucca and commuting into Florence for a day trip. You truly can't go wrong with either option–I'd stay in Florence if you're more of a city person, and in a surrounding Tuscan town if you're more interested in the countryside.
If you stay in the countryside, you will definitely want to rent a car for this portion of the trip.
Where to Stay in Florence:

We have stayed in several places in and around Florence, most memorably the excellent Airbnb Apartment in the Heart of Florence during our month-long stay (if you've never used Airbnb, sign up with our link for a discount on your firsty stay!)

For shorter visits to Florence, we recommend staying a hotel.

Here are a couple Florence hotels that are similar to what we usually stay in (budget-to-mid-priced, in a solid-to-excellent location, well reviewed, and with wifi)t:

Bargello Guest House (9.1 rating on Booking.com) — Located in the heart of Florence, this property is only a short (read: less than 5-minute) walk away from some of Florence's highlights like the Palazzo Vecchio. Staying here, you'll be within easy walking distance of the best of what Florence has to offer.

Ghirlandaio Firenze Guesthouse (9.0 rating on Booking.com) — Housed in a 19th century building, this guesthouse is tucked away a bit further from the action than the other–which in Florence means that you're still just a 15-minute walk from the Duomo!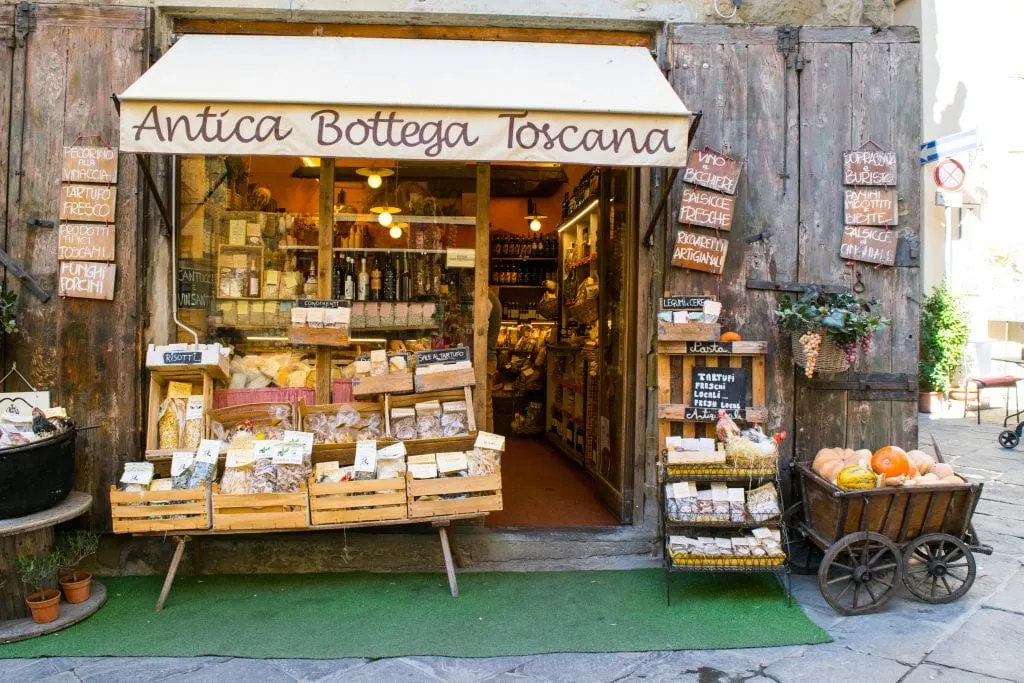 Venice: 2 Days
Highlights of Venice
Canals, canals, and more canals: Venice is simply a ridiculously beautiful place, and we loved every second of our time there.
Definitely make sure that you climb St. Marco's Bell Tower for an amazing view of the city, check out Libreria Acqua Alta (one of our favorite bookstores in the world!), walk across the Rialto Bridge, and spend ridiculous amounts of time wandering aimlessly around the small streets and lesser-known canals–that is truly Venice at its best.
If you have good weather while in Venice, also consider a day trip out to the island of Murano or Burano for another view on Venetian life!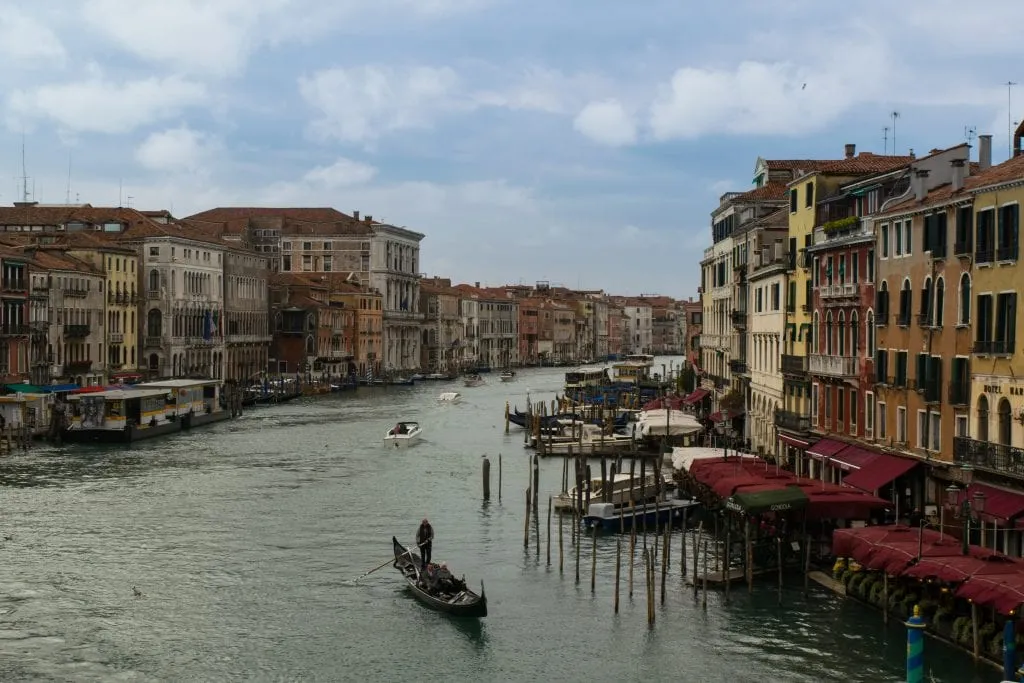 Things to Consider in Venice
Especially if you're visiting during the summer, Venice will be both crowded and expensive. It's still absolutely worth it to go, but like in Rome, consider early wake up calls to get the most out of your experience. Some of our best memories of Venice are of walking through the city before the shops had even started opening–and we got some of our best photos then, too.
Keep in mind that if you want to take an iconic gondola ride, you'll be paying a pretty penny–about $100 USD/gondola worth. We opted to skip the gondola ride and simply ride a waterbus through the Grand Canal for about $8 USD/person, which was more than enough time on the water for us.
If you have your heart set on a gondola ride, though, be sure to budget for it!
Where to Stay in Venice:

Hotel Casa Boccassini — This cute hotel easily met our needs in Venice! The room was simple but clean, and the shared bathroom a fair trade in exchange for their competitive prices in a great location. The bathroom was clean and we had a sink in our room, both of which always make shared bathroom situations much easier. The courtyard of the hotel was beautiful!

The hotel was a simple and beautiful 10-minute walk from the Rialto Bridge, and just a 5 minute walk to the airport water bus. We would definitely stay here again!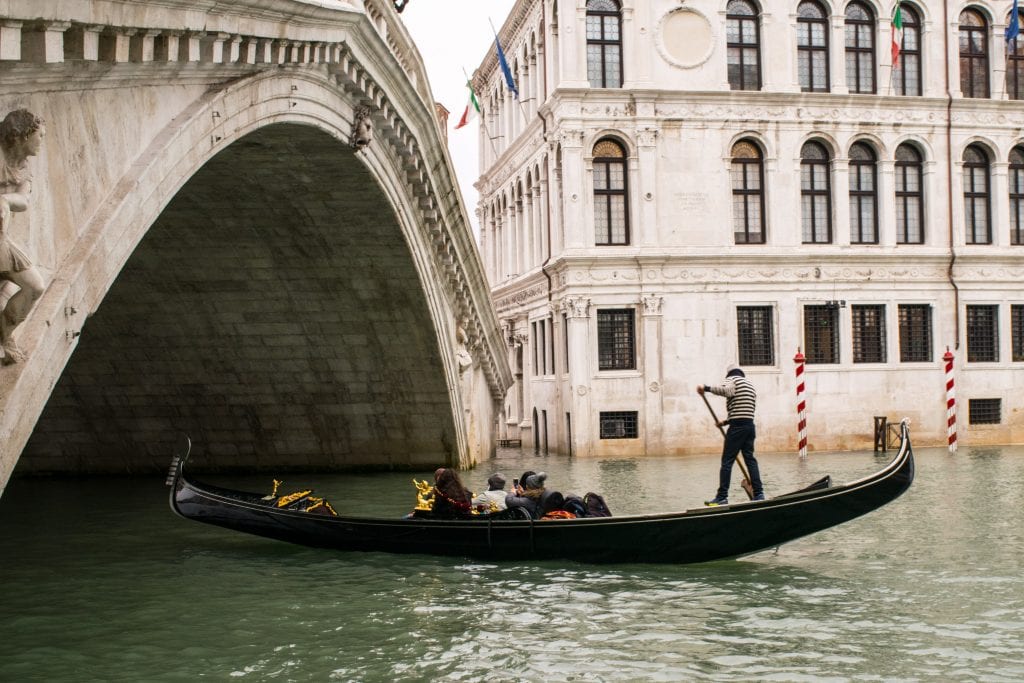 More time in Italy?
Italy has an endless amount of places to see, and no 2 weeks in Italy could dream of covering the whole country.
If you find yourself with more time in Italy, consider heading to the South Tyrol region to experience the Dolomites (also known as the Italian Alps). You could also head to Lake Como and stop off at Milan along the way.
Bologna, which is known as one of Italy's great foodie cities, is another wonderful choice, and also includes the option of a day trip to the microstate of San Marino.
South of Rome, you could head to the incredible Amalfi Coast, and stop off for a day along the way to eat pizza in Naples.
Even with all that, you're still barely scratching the surface of Italy (and of course every single one of the destinations included on this 2 week Italy itinerary could easily take up more time as well)–but that's ultimately a good thing. There is always a reason to come back.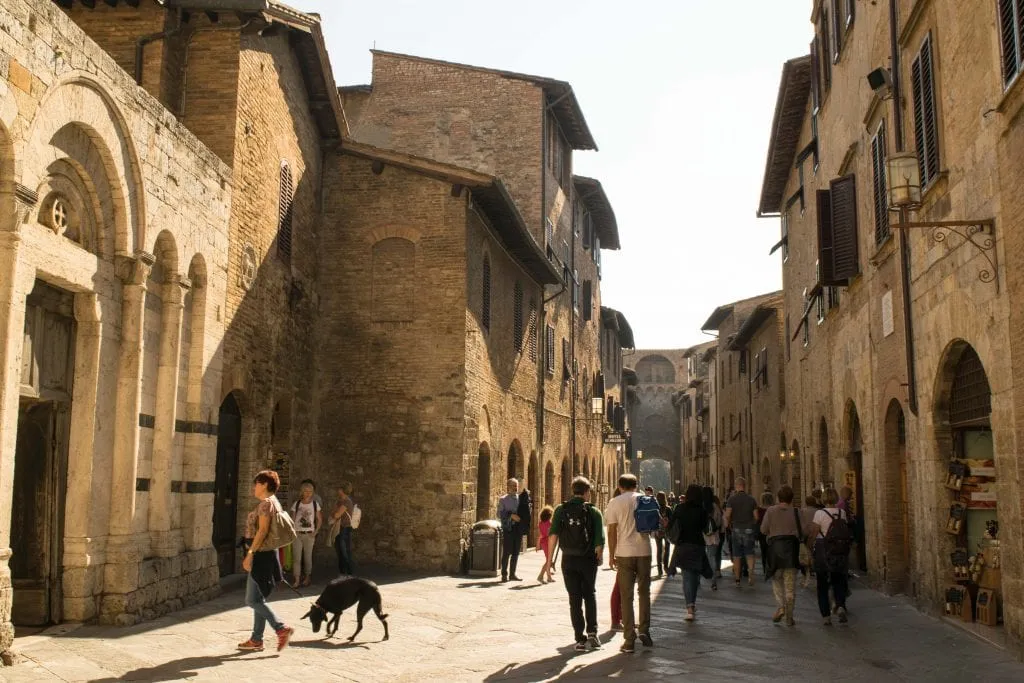 Getting Around Italy
Trains rule on-the-ground travel in Italy: if you're not going to rent a car, it's likely you'll be getting around Italy by train.
Every train we have taken in Italy has been comfortable and pleasant, but keep in mind that strikes can sometimes interfere with travel.
We definitely recommend booking your train tickets in advance–they do go up in price as the departure time gets closer.
For longer distances, you can also consider flights. Discount airlines operate throughout Italy–look for flights to and from Rome, Pisa, Bologna, Milan, and Venice.
When to Visit Italy
There's no such thing as a bad time to spend 2 weeks in Italy–but some seasons are definitely more convenient to travel in than others.
Summer is the most popular season and will bring warm weather, lots of sunshine, and lots of tourists. Prices will be at their highest, but the beaches will be at their best–if you're hoping to swim at Cinque Terre, you'll want to plan a summer trip.
Winter is the offseason and will bring colder temperatures, rain, and gray skies. Prices will be at their lowest, and crowds will be as small as they ever get. The Christmas season can bring some increased crowds (particularly in Rome), but also the benefit of experiencing Christmas decor and markets.
Personally, our favorite times to travel to Italy are the spring and the fall: the crowds are less than in the summer, spring brings beautiful blooms, and fall brings the olive harvest (after tasting fresh olive oil in Tuscany this past year, I don't know how we ever lived without it).
The weather is a bit riskier during the spring and fall than during the summer, but we have never had much of an issue with it–the occasional rainy or cool day is worth it to us for the tradeoff of not being hot and crowded.
w