December 14, 2016
A Fantastic 3 Days in Mexico City Itinerary (Plus Tips & Tricks)
Mexico
"Bienvenidos a la Ciudad de México!" the customs agent announced with a broad smile–and just like that, he set the tone for our entire stay in the city.
Within the next few days, we encountered at least three or four people who offered us directions unprovoked, one girl who continued helping us to the metro station after we tried to make three wrong turns, and a handful of men who offered me their seat on the metrobus.
We met police officers who advised us which neighborhoods to avoid, wanted to take photos with the American gringos, and good-naturedly asked the first of what I suspect will be a long line of questions in Mexico on the subject: what we thought of "sus próximo presidente" (your next president).
The people, even more than the incredible museums or the delicious food or the gorgeous architecture or the rich history, made our first visit to Mexico City incredibly fun and relaxing.
Here's the nuts and bolts on how to spend a fantastic 3 days in Mexico City–we can't share exactly how to locate all of the friendly people, but I'm sure you'll find them–they were around every corner during our visit.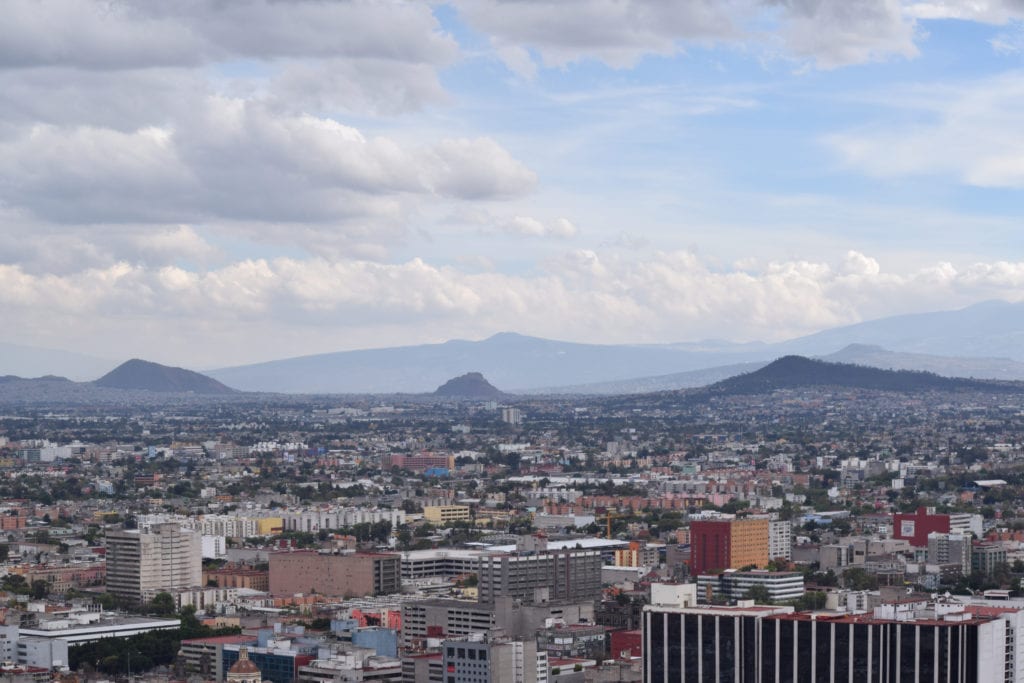 Why You Should Go to Mexico City
Mexico City doesn't get enough love in the travel world.
Friendly people aside, this is the largest metropolitan area in North America, and it is home to incredible food, a fascinating culture, tons of history (the Aztecs and colonizing Spaniards to start!), and the only royal castle on the continent.
On top of that, Mexico City has a fantastic public transportation system that will take you just about anywhere you want to go, world-class museums and beautiful parks–all at a fraction the prices you would pay in neighboring USA.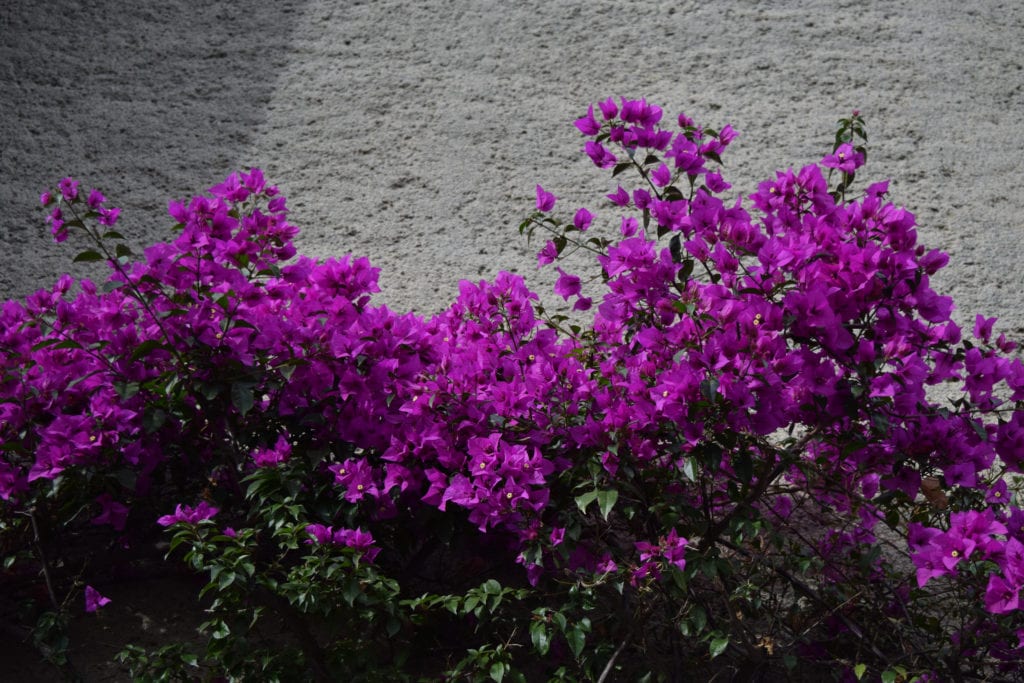 Getting Around Mexico City
Mexico City is incredibly easy to get around. Its well-developed metro system runs 5 pesos (about $0.25) a ride, and that combined with the metrobuses (buses with their own dedicated lanes, also 5 pesos per ride) will take you just about anywhere you need to go inside Mexico City.
If you want more dedicated transportation (though fair warning: traffic is heavy), Uber is considered the way to go. Common advice is to only take taxis that you call ahead of time, rather than those that you hail on the street, though we didn't test that advice either way.
An exception to the taxi rule is the airport: when you walk out of customs, several taxi companies have desks set up for you to buy a ticket into town, which you then walk outside and hand to the taxi driver. It's a very efficient system, and went off without a hitch for us.
Looking for more transportation advice in Mexico City? Check out what Mexico City expat Laura has to say!
3 Days in Mexico City
Day One in Mexico City: Centro Historico
On the first of your 3 days in Mexico City, it's time for Centro Historico! Mexico City's historic neighborhood is beautiful, and the European-influence-with-a-Latin-American-twist flavor is obvious.
Start in Zócalo, the main square, where just about anything could be going on–since we visited in December, the entire square had been turned into an artificial ice skating rink and toboggan sledding hill in honor of Christmas!
Within steps of the Zócalo is the Metropolitan Cathedral, which is breathtaking and immediately reminded me of the cathedrals we saw in Spain–especially those in Sevilla and Toledo. Like the Spanish cathedrals, this one is heavy on the gold accents.
Right next door to the Metropolitan Cathedral is Templo Mayor, an impressive set of Aztec ruins that are right in the heart of the city. In addition to admiring what's left of the architecture, you'll be able to read a bit about the Aztec religion. There are signs in English and Spanish, which is not something to take for granted in Mexico City!
From Templo Mayor, head to the National Palace–home to some beautiful murals by the famous Diego Rivera.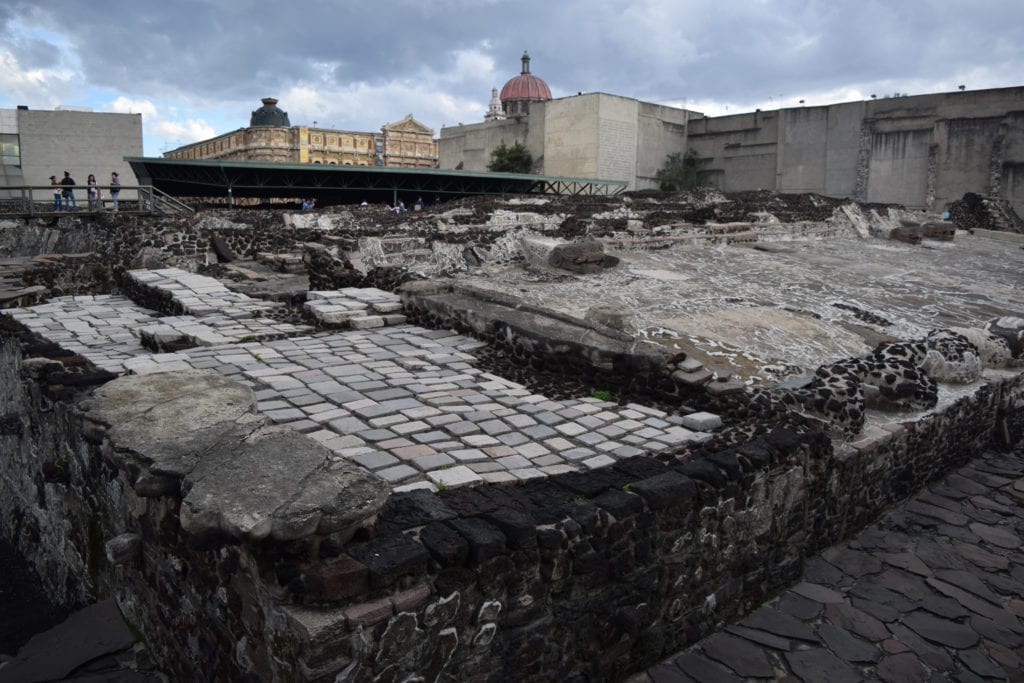 Read Next: The Ultimate Packing List for Mexico & Central America
Day Two in Mexico City: Teotihuacan
Your second day in Mexico City is all about the ruins!
About an hour outside of town is Teotihuacan, one of the coolest things that we saw in the area and well worth the day trip. This city was founded around 200 CE, and abandoned around 750 CE–long before the Aztecs ever got there.
When the Aztecs found this empty, impressive city 450 years after it was abandoned, well… it's no surprise that they gave it the name that we now use for the city in English: The City of the Gods.
We spent about two hours in Teotihuacan, which was less than we would have liked–we went late enough in the day that we had to keep an eye on the time to make sure we made it back to the city at a comfortable hour.
I really encourage making your way to Teotihuacan as early as possible, and enjoying the city for a longer time, with fewer crowds.
Be warned: if you're not used to the altitude, climbing those pyramids is going to make you feel very out of shape!
Though many people choose to take tours to Teotihuacan, we went on our own and found the process very easy and safe. We followed this excellent guide from The Girl and Globe with no hiccups and ended up spending about $7.50/person on round-trip transportation and the park entrance–an absolute steal for such an impressive place.

Day Three in Mexico City: Parks & Museums
On day three in Mexico City, it's time to hit the parks.
Chapultepec Park is your first stop. It is twice the size of Central Park in New York City, and is home to peaceful clusters of trees, the friendliest squirrels I've ever seen (the locals feed them like we Americans feed ducks at ponds–so they're not shy!), nine museums, and plenty of snack stalls and souvenir stands.
Start by heading to the Anthropology Museum, often touted as the best in Mexico City.
From there, head to Chapultepec Castle for gorgeous gardens, an intricate building, and fantastic views of the Mexico City skyline from where you are perched on top of a hill.
After climbing back down from the castle, it's time to cross town: hop on the metro and head to the Palacio de Bellas Artes (get off at the Bellas Artes metro stop).
The Palacio de Bellas Artes (the fine arts museum) is said to be one of the prettiest buildings in the city, and is worth the photo op!
If you have the time or inclination, next door is the pretty Alameda Park–much smaller than Chapultepec, this small park is full of pretty fountains–though honestly, I preferred the view of the park from above!
Right across the street from the Palacio de Bellas Artes is the Torre Latioamericana: for a small fee (90 pesos/person, about $4.41 USD), you can head to the top of the building and snap photos of the surrounding city and mountains from the 44th floor. The view is spectacular!
From here, you'll be able to see your final stop of the day: a pedestrian road next to the Torre Latinoamericana stands right in between the tower and the House of Tiles.
The unmistakable House of Tiles building is absolutely gorgeous and worth observing and photographing! We didn't go inside to visit the cafe, but that is always an option.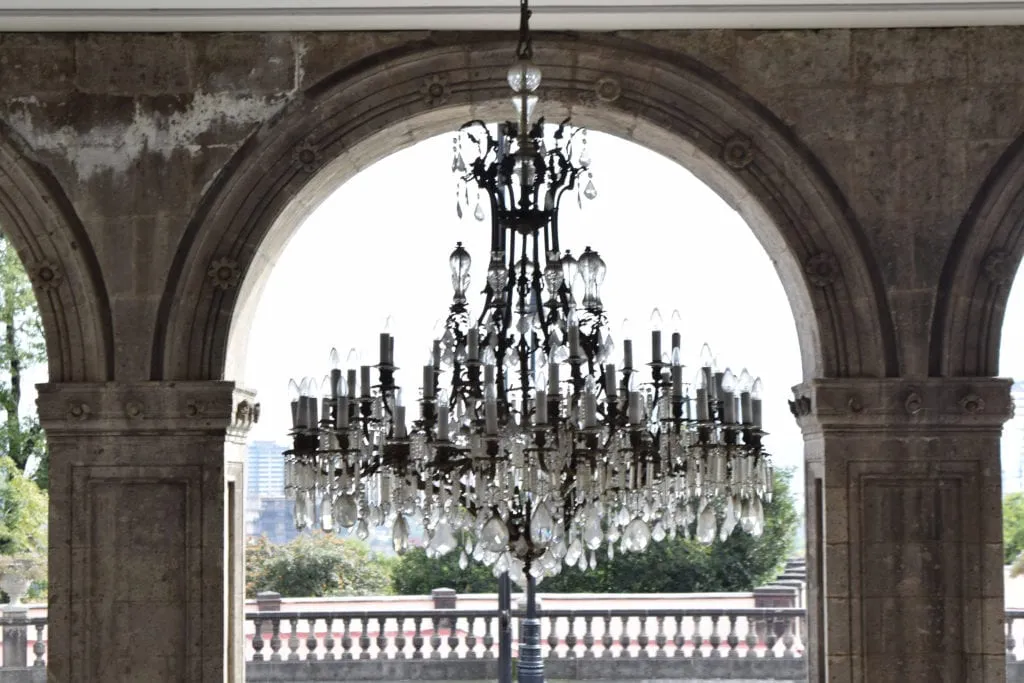 Extra Time in Mexico City?
You will never run out of things to do in Mexico City. If you have more than three days (or you just prefer a faster pace during your 3 days in Mexico City–we prefer more of the do-some-sightseeing-then-relax schedule these days), try adding on the Frida Kahlo house museum, or one of the many other museums in the city.
If your Spanish is good, head to the top of the Metropolitan Cathedral for a 40-minute tour and to catch some beautiful views from above, or go to Mercado Roma for some more upscale, trendy food.
Try visiting one of the many markets, which are held for everything from flowers to witchcraft supplies. If you're up for something touristy, try the neighborhood of Xochimilco.
If you just want to relax? The neighborhoods of Roma and Condesa are considered wonderful for wandering around and finding a cafe to enjoy for an afternoon.
A Note on Museum Closures in Mexico City
We made a major, frustrating, rookie mistake in Mexico City: we didn't check when the museums are closed. Because of this, we planned to spend our last day in Mexico City visiting the Anthropology Museum, National Palace and Frida Kahlo house… only to find out that all of them were closed because it was MONDAY.
If your 3 days in Mexico City trip fall over a Monday, check what is open and plan accordingly: much of the city, such as restaurants, etc, seemed to operate as business as usual, but museums were virtually all closed.
Safety in Mexico City
Mexico City (and really, Mexico in general) does not have the best reputation for safety–especially among Americans. I have many thoughts on that that will likely be the subject of upcoming posts, but for now, let's say this: Mexico City feels about as safe as a tourist as any other large city we have visited.
Research what neighborhoods you want to visit, behave with common sense, and take normal precautions. Like most major cities, the areas stricken with crime and poverty and the areas typically visited by tourists do not have much overlap.
We never felt remotely unsafe in Mexico City, and behaved exactly as we would anywhere else without incident, including taking public transportation, carrying our camera, and hitting all the major attractions that we were interested in.
I wouldn't recommend stumbling home drunk at 3am in Mexico City–but I wouldn't recommend it anywhere else, either.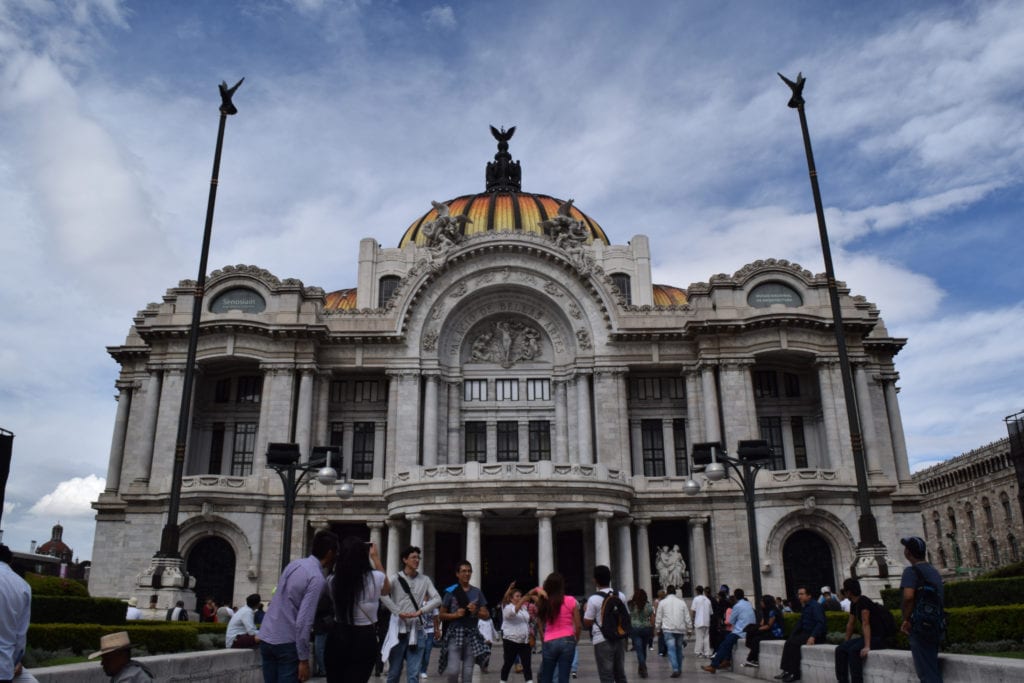 Do you need to speak Spanish in Mexico City?
Spanish is enormously beneficial in Mexico City. We only had two people even attempt to speak English with us while we were there. The conversations I mentioned at the beginning of this post all took place in Spanish.
There are workarounds for not speaking Spanish (phrasebooks, Google translate, body language) that will get you by, but I would definitely recommend studying as much as possible before you go.
I know basic conversational Spanish, and Jeremy is fairly proficient in it. We didn't have any issues, but definitely keep in mind when planning a trip here that this is very different than many places in Europe, where if you are an English speaker attempt and to stumble through their language, there's a good chance that whoever you're speaking with will just answer you in English!
Read Next: 25 Reasons You Should Backpack Mexico Next
What to Pack for Mexico City
Check out our complete packing list for Mexico & Central America for full packing details, but for a quick look, here are a few things we definitely recommend bringing to Mexico City!
SteriPen — To make tap water safe to drink in Mexico City–we loved having ours and have used it in 7+ countries without issue.

RuMe Medium Shopping Tote

 — Perfect for shopping at the markets!
Weather appropriate clothes — Far from the hot temperatures Mexico can be associated with, Mexico City maintains a crisp, cool climate year-round. Check the weather before packing your bags!

Pacsafe

— To protect valuable belongings in your lodging.
Ultimately, we adored Mexico City! We fully plan to go back–and not just to hit the museums that we were disappointed to miss. This is a city that is teeming with life and activity and is exciting for anyone interested in food, culture, history, archaeology, art, or any other number of fascinating subjects.
Don't let this under-the-radar city slip by.
Don't travel to Mexico City without travel insurance! We use and recommend World Nomads for their affordability, ease of purchasing & the clarity of their contract.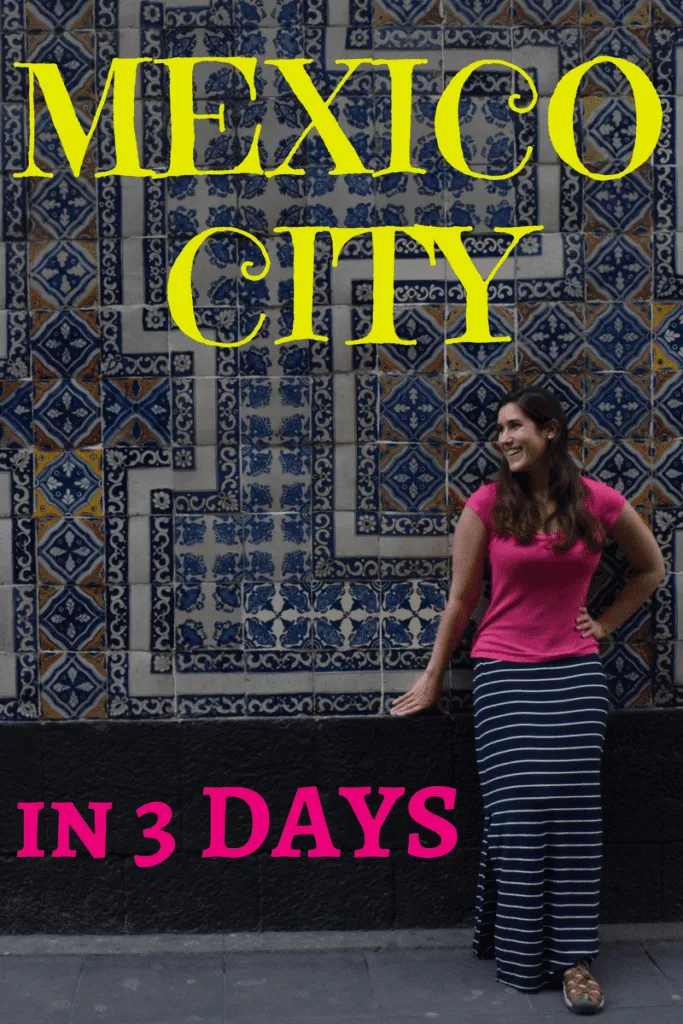 Some links in this itinerary for 3 days in Mexico City are affiliate links. If you click through one of these links, we may earn a small commission at no extra cost to you. We are committed to only ever recommending products and services that we personally use and like.