Considering a trip backpacking Mexico?
If you are–and especially if you're American like us–here's why you should plan a trip to one of our absolute favorite countries in the world.
I originally wrote this blog post on backpacking Mexico after our first 6-week trip there–and we've since returned again, falling even more in love with the country with each day spent exploring (and eating).
And, while readers from all over the world regularly visit this site (yay!), when it comes to backpacking Mexico, I need to have a talk, particularly with my fellow countrymen.
Before writing this blog post, I read a post on the blog Indie Traveller, and the author offhandedly mentioned Mexico as one of those "backpacker staples that everyone goes to first."
I almost fell off my chair.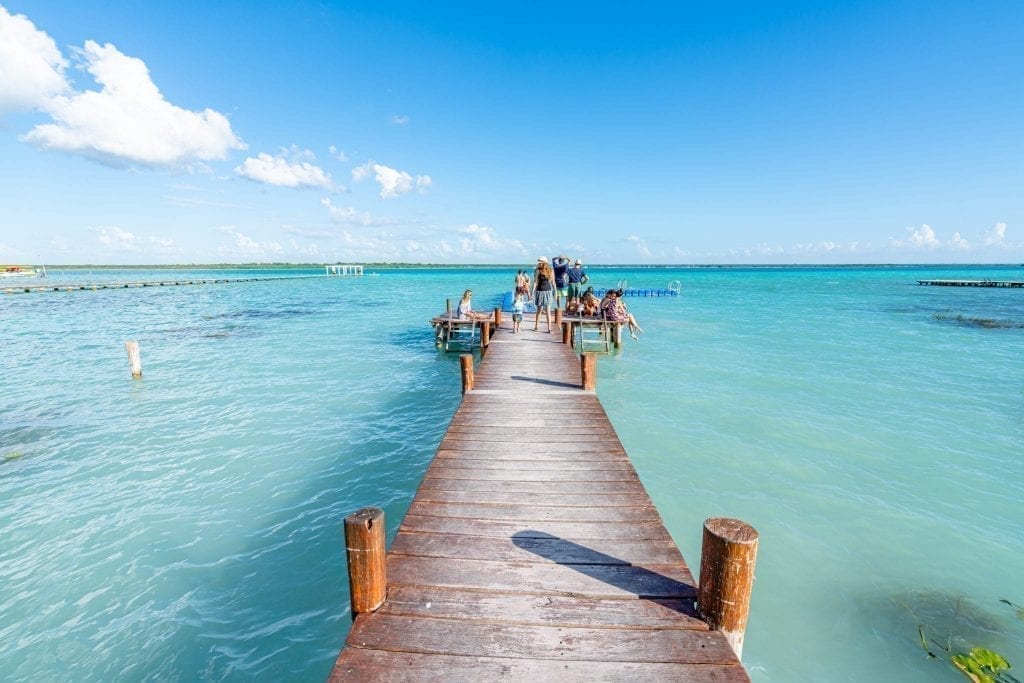 Mexico? A place that everyone backpacks first, or even at all? Was he joking?
No, he wasn't joking: just Dutch.
During our six weeks backpacking Mexico, we ran across plenty of Europeans and Australians, as well as many Mexicans on domestic vacations… but only six Americans until we hit the popular Riviera Maya.
Of those six Americans, two were an older couple with a passion for adventuring that took them to places like China and Ethiopia, and four were a family of diplomats currently stationed in Mexico City–and I'm counting the couple's two boys under five years old among the six here.
Americans don't frequently travel to Mexico outside of the beaches and party towns (but to be fair, they go to those a lot).
We heard more concerns regarding our safety coming to Mexico than any other country we have visited, with the exception of Morocco.
If you ask an aspiring American backpacker where they want to head on their first trip, you'll hear about Europe, Southeast Asia, and even some parts of Central America (Panama, Costa Rica, Belize) long before you'll hear about Mexico.
With Mexico being so close to home, and such an amazing value, it begs the question: why is that?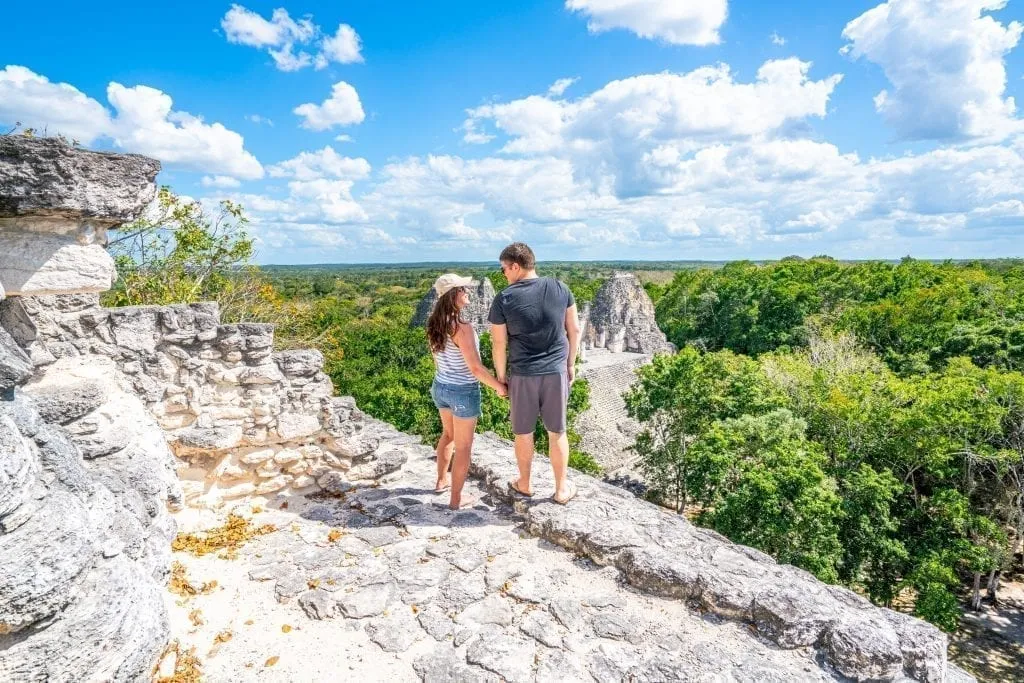 Is it that Mexico's unstable areas are frequently the areas close to the US border? Is it nationalism? Is it too many years of media coverage showing cartel violence?
Is it Americans' tendency to travel internationally less than citizens of other countries (well under half of Americans even have a passport)? Is it that Mexico is so close to home that it doesn't feel as "exotic" as jumping on a plane to Thailand?
My guess is all of the above, with cartel coverage in the media playing a major role.
But really, aspiring backpackers and couples looking for an interesting and close-to-home honeymoon and families looking for an inexpensive, exotic vacation: you should absolutely travel to Mexico.
Here's why.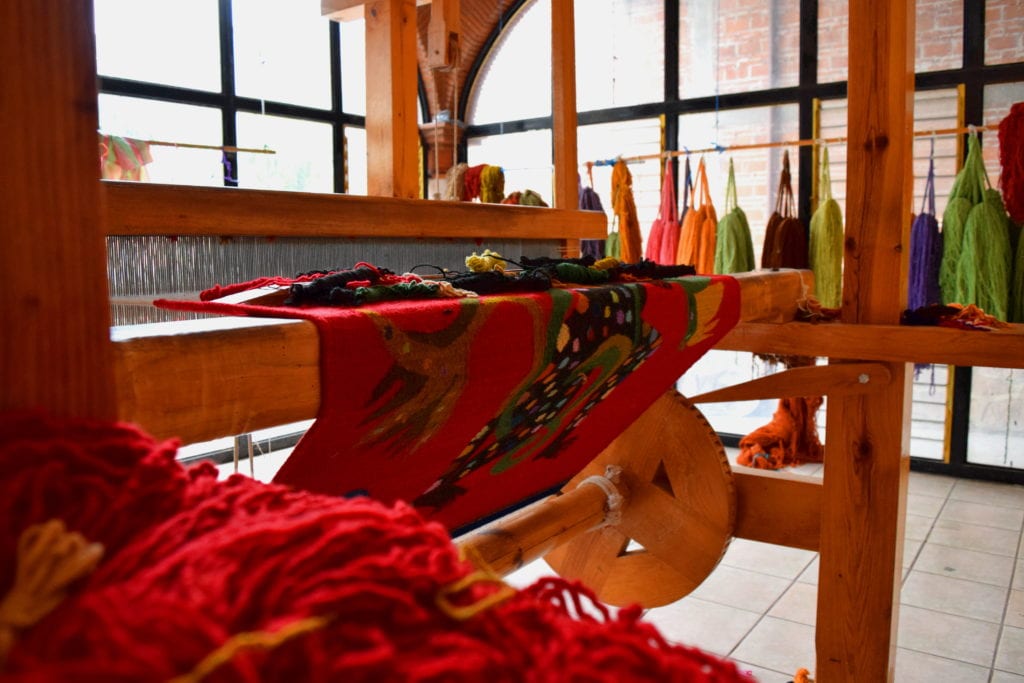 1. The mountains are beautiful.
Typical images of Mexico include photos of deserts and beaches–but the mountains are stunning, too!
From central Mexico to Oaxaca and beyond, there are plenty of beautiful mountainous areas of Mexico.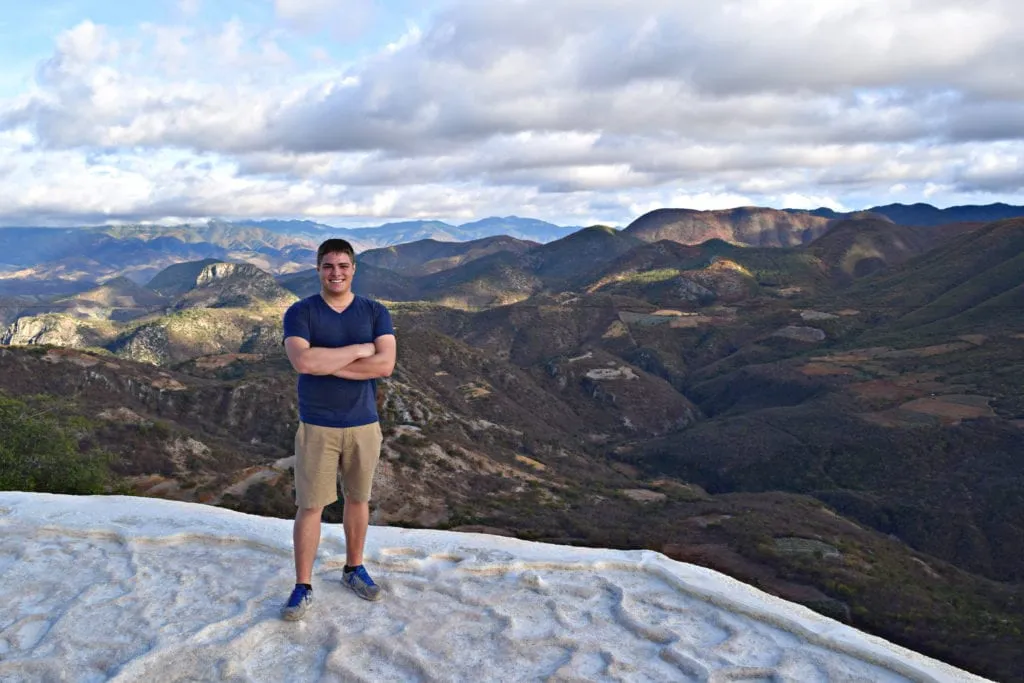 2. Tacos.
Enough said.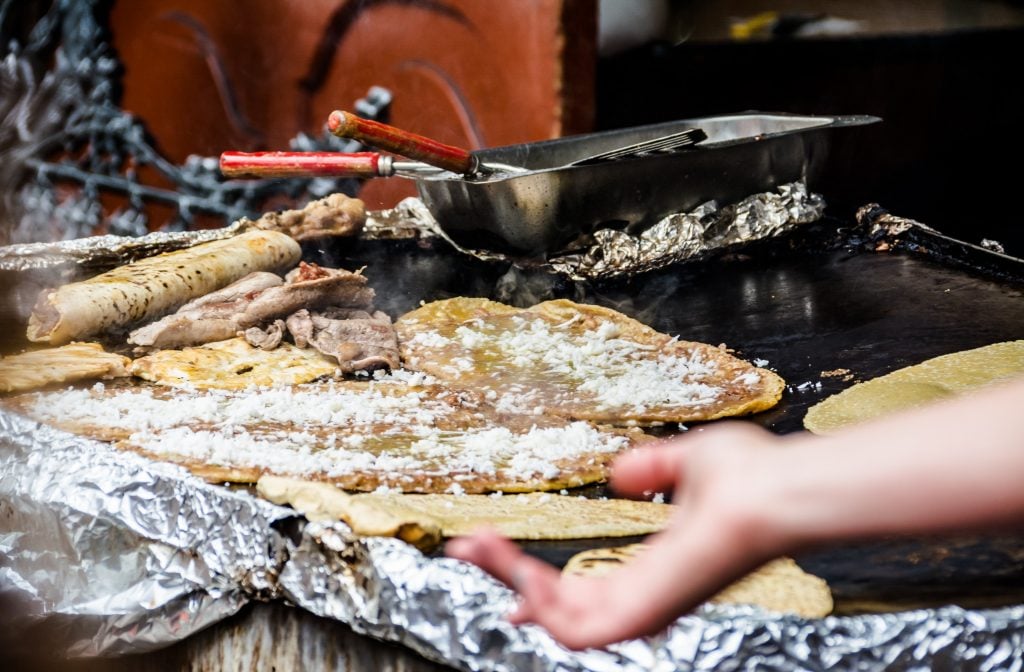 3. Backpacking Mexico is incredibly affordable.
At a current rate of about 20 Mexican pesos to one USD, Mexico offers a fantastic bargain to Americans looking for incredible attractions at affordable prices.
Street food meals will run a couple of dollars, clean and basic budget hotels or entire Airbnbs are available for $30-40 USD night in many areas (hostels are even less!).
Outside of popular haunts like Cancun, the excursions are also unbelievably affordable–in Chiapas, we paid only $10-20/person for our day trips!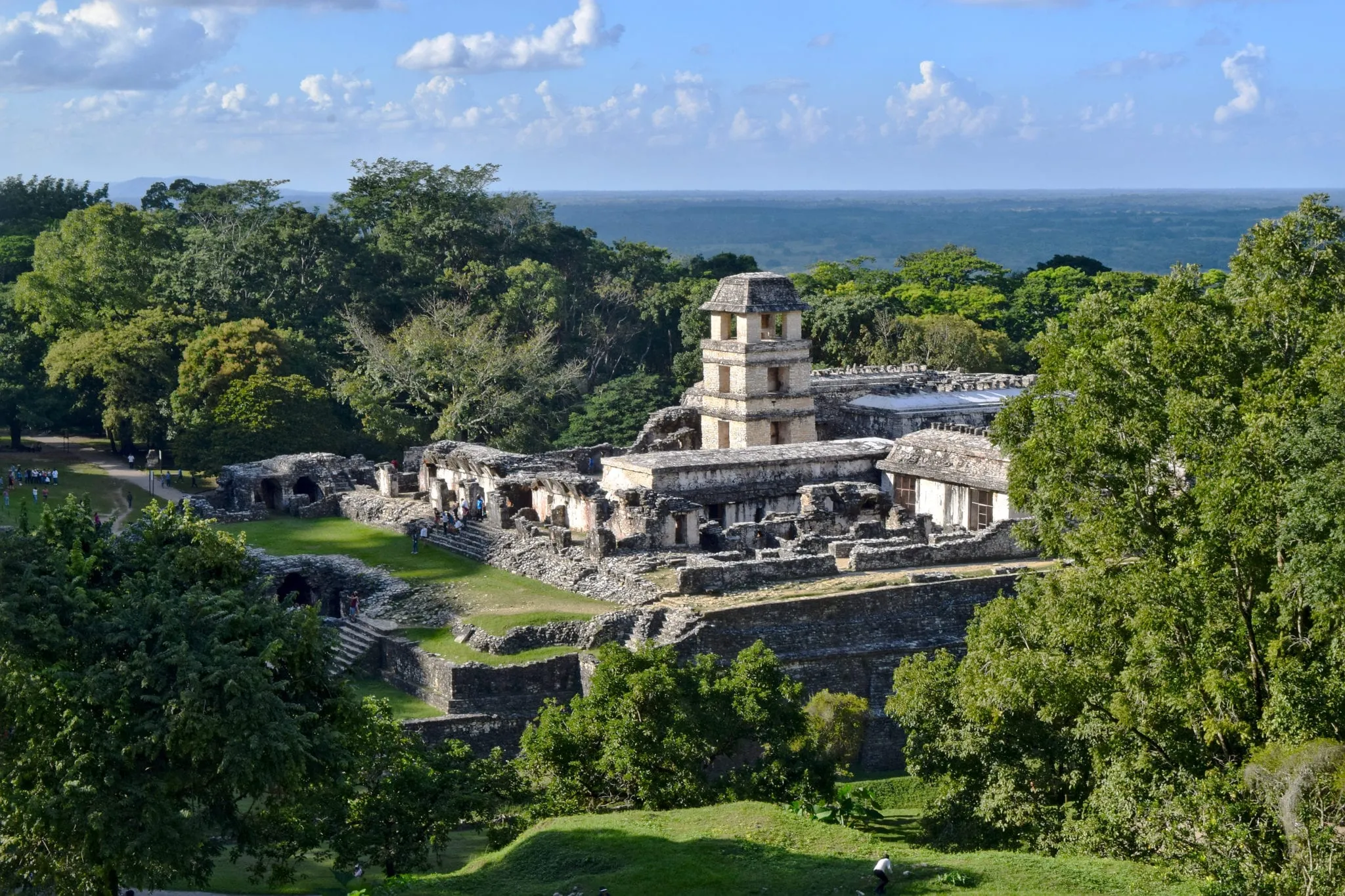 4. The cenotes are out of this world.
Cenotes are natural sinkholes that are created when limestone collapses and reveals the water (aka new swimming pool) underneath.
They are extremely rare worldwide, but a dime a dozen on Mexico's Yucatan peninsula–we swam in three on this trip alone.
You can find some of the best cenotes near Tulum within a short drive of the popular town!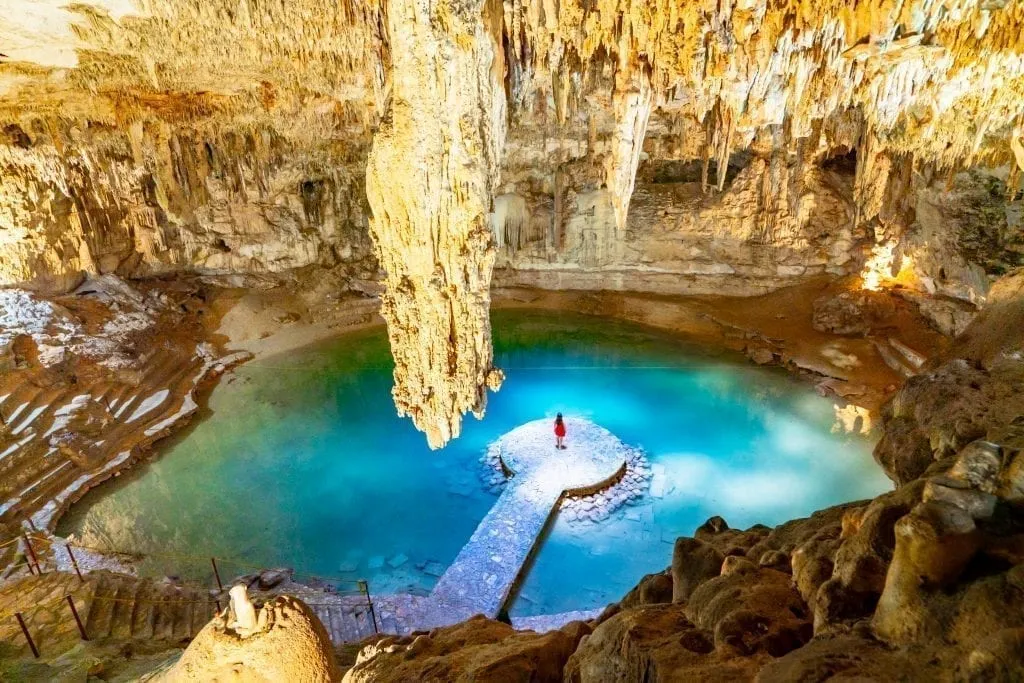 5. Mexico has pink lakes!
As a lifelong lover of all things pink, these cotton-candy-colored lakes made me smile.
I originally wrote this blog post after visiting the pink lakes in early 2017, and while the experience of visiting in 2020 during our most recent trip was vastly different (there's now tourism infrastructure, crowds, and many rules in place for visitors), it's still quite the sight!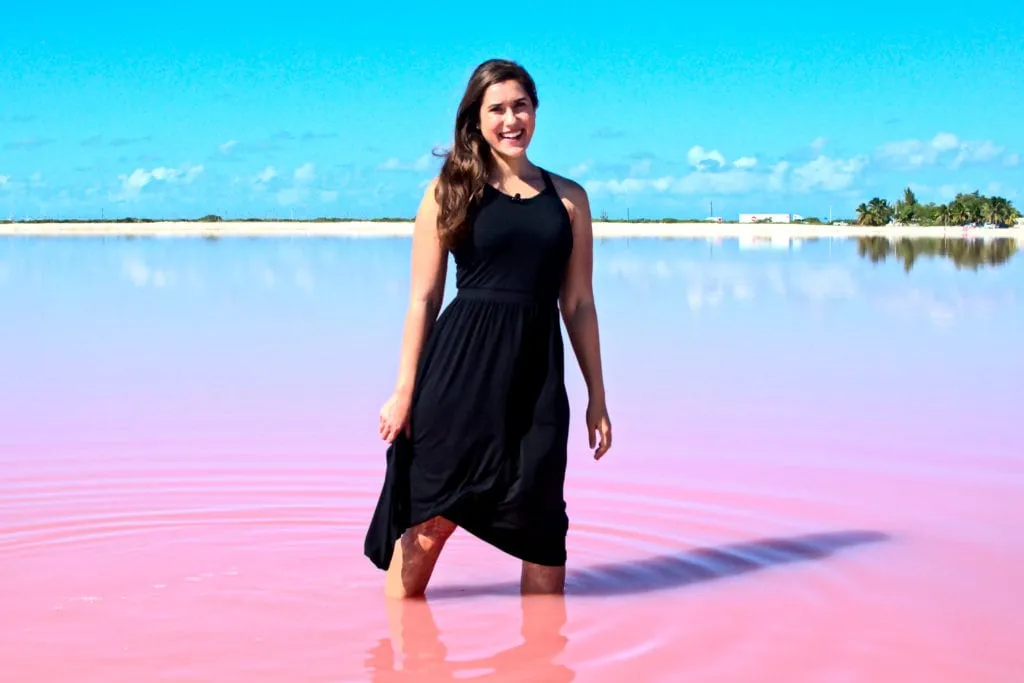 6. Mexico is full of color.
From colorfully painted cities to vibrant beaches to sugar skulls in every gift shop, there is color around every corner in Mexico.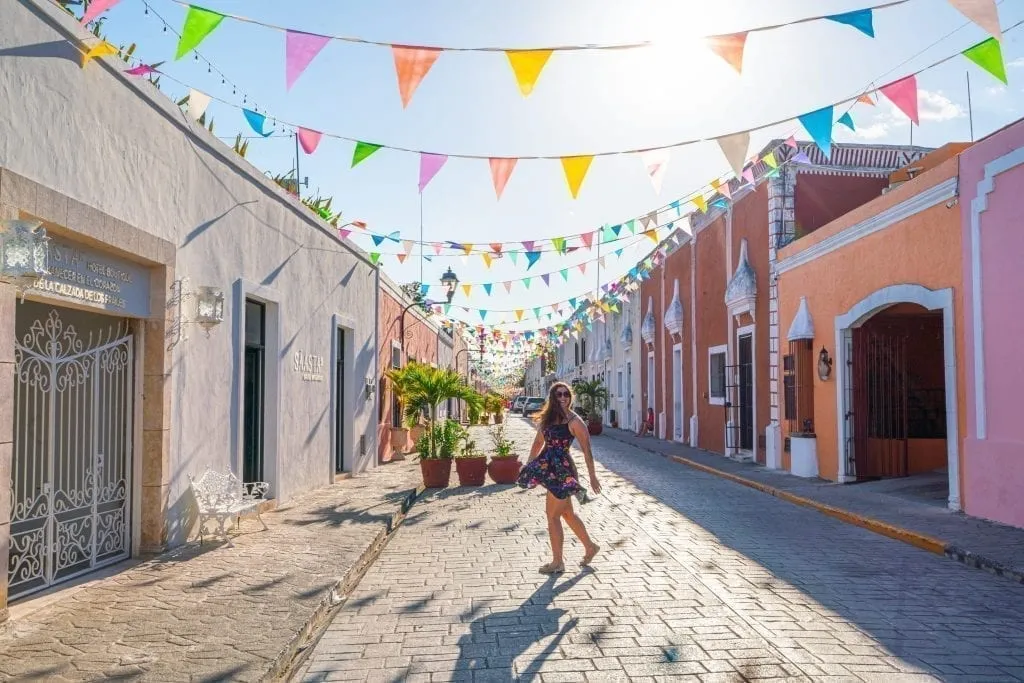 7. Mexico City is one of the most engaging cities that I've ever visited.
From the museums to the churches, from the Aztec ruins to the manicured parks, Mexico City felt like both like a completely different world and like any other enormous capital city.
We loved the energy of Mexico City, and it's now one of our favorite large cities in the world. As a bonus, it's also incredibly delicious (so many tacos al pastor! So many tasty Mexico City restaurants!), and we spent even less per day here than we did in Bangkok–with no effort.
8. The ruins are magical.
El Templo Mayor and Teotihuacan in and around Mexico City. Monte Alban and Mitla in and around Oaxaca City. Palenque. Ek Balam. Chichen Itza. Becan.
If you're a backpacker who's interested in abandoned cities, ruins that make you feel like you're Indiana Jones, or just soaking in beautiful historical sites, Mexico has so many options that you'll be tired of them long before you run out of sites to see.
Narrowing down which of the ruins in Mexico is best to visit is a question that can never be answered–but it's best to keep exploring new archaeological sites to pick out your personal favorites regardless.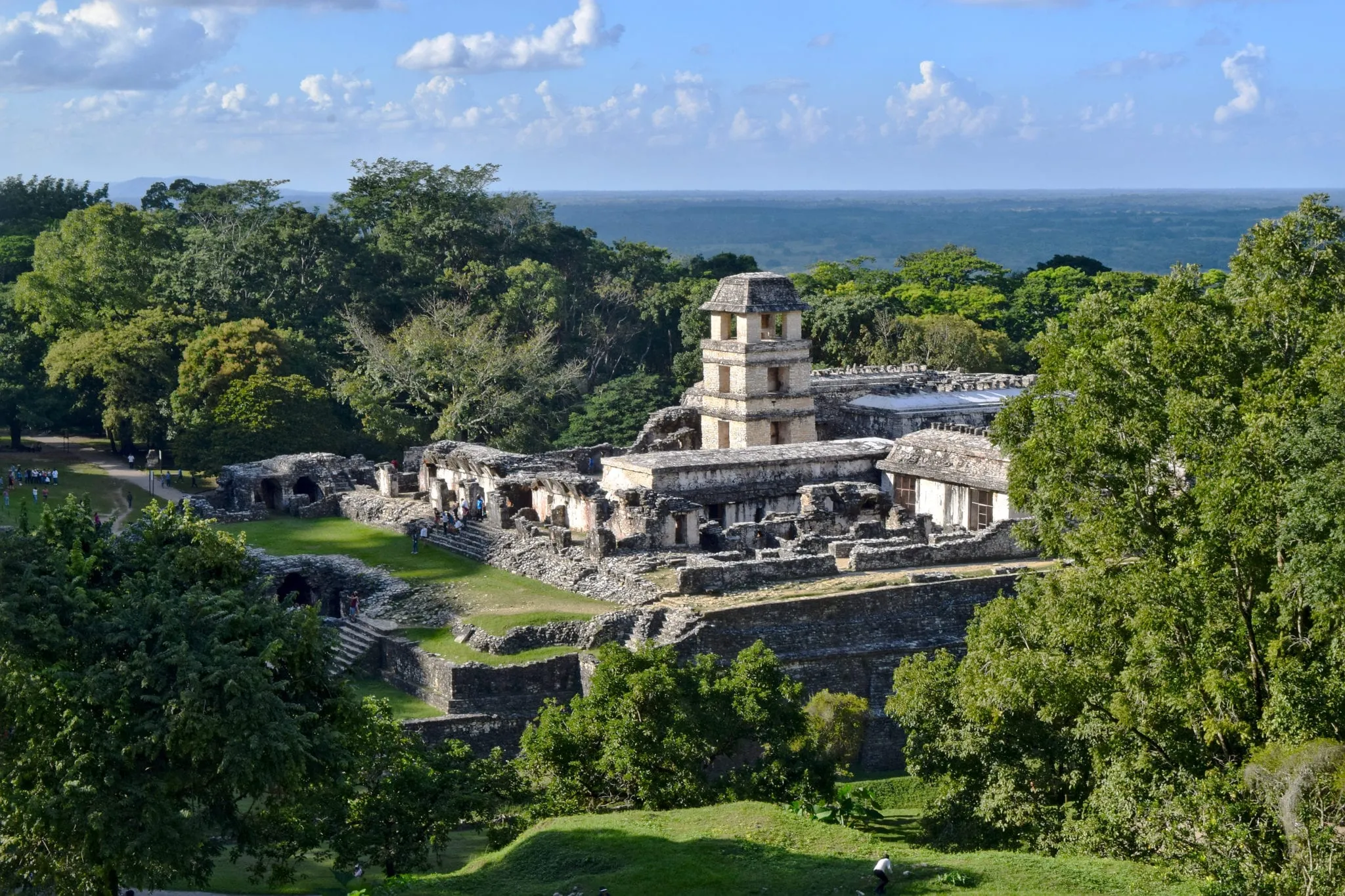 9. Hierve el Agua is stunning.
We had never heard of these rock formations before researching our trip to Oaxaca, but the "petrified waterfalls" and surrounding area ended up being one of the highlights of our trip!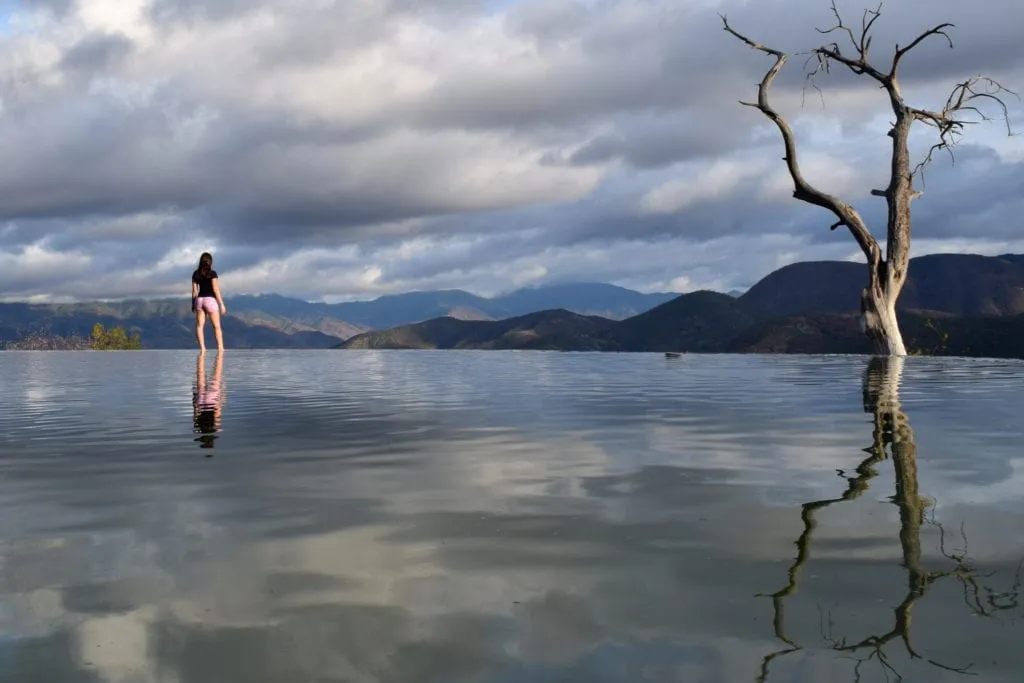 10. Learning to surf here is a bargain.
At less than $20 USD/person for each lesson in Puerto Escondido, you couldn't ask for a more affordable or more beautiful place to stand on a surfboard for the first time.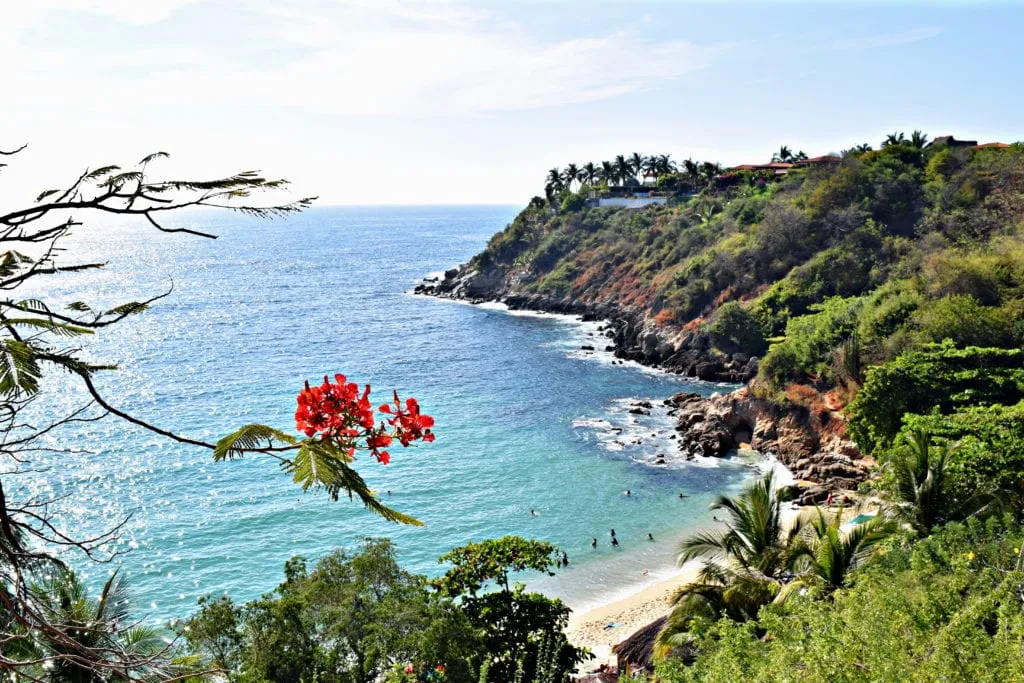 11. Mexico is incredibly easy to navigate via bus.
The ADO bus company and its sister companies made it incredibly simple and comfortable to travel all over the country–with the exception of our flight into Mexico City, this is how we moved between almost all of our eight destinations in Mexico!
The buses are very comfortable, have air conditioning and bathrooms on board, and most of them even had USB ports to charge our phones.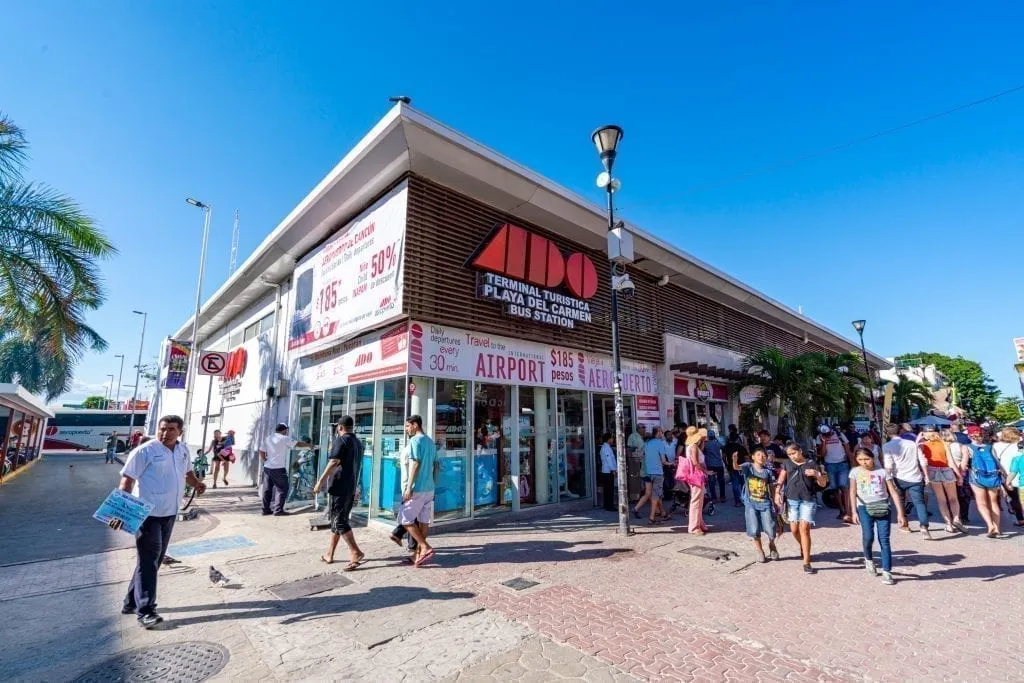 12. The waterfalls of Chiapas are a must-see.
Rainbow Falls at El Chiflon has become one of our new favorite waterfalls in the world–but the smaller waterfalls in El Chiflon, as well as Misol-Ha and Agua Azul, can't be overlooked either.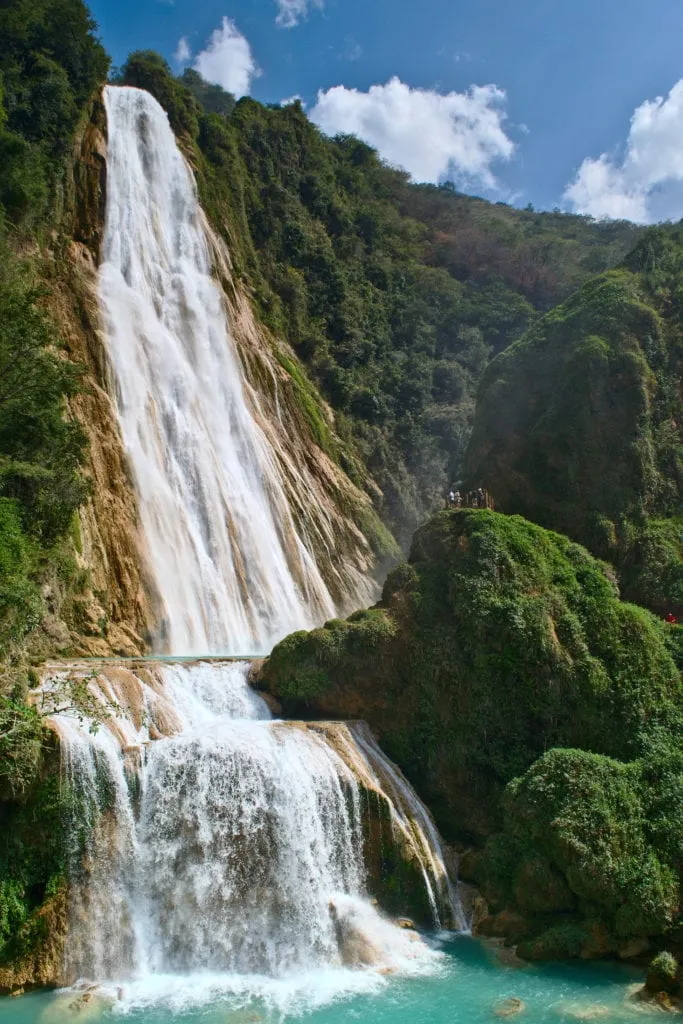 13. The churches are so memorable.
Mexico City's cathedrals were stunning and had even changed John Paul II to "Juan Paul II" on their plaque honoring the famous pope, which made us chuckle.
In San Juan Chamula, we visited the most memorable church we have ever seen.
Billed as Catholic, it had no pews, straw on the ground, one small statue of Jesus off to the side, hundreds of candles burning directly onto the floor, and a chicken that was being prepared for a sacrifice by a man who was not speaking either Spanish or Latin.
I don't think we'll be forgetting it anytime soon!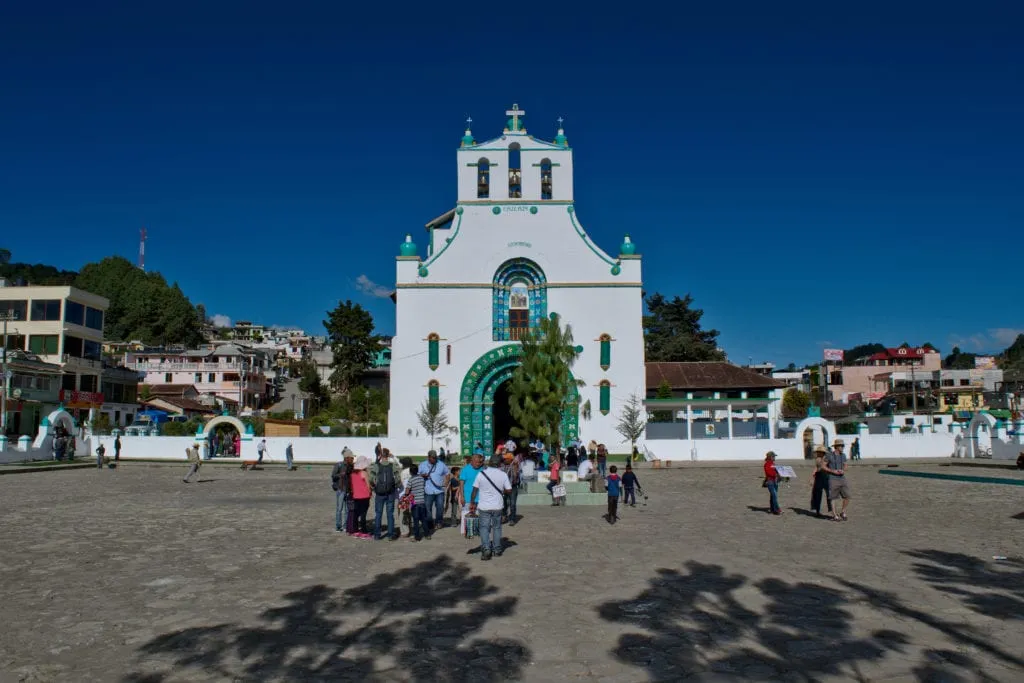 14. Chapultepec Park in Mexico City is fantastic.
Peaceful, interesting, and twice the size of NYC's Central Park, Chapultepec Park is also home to some of the friendliest squirrels we've ever seen, who thought nothing of jumping onto people's legs.
We saw Mexican families feeding them snacks, similar to how we traditionally feed ducks at park ponds in the USA!
On a more practical note, this is where you'll find some of the most famous attractions in Mexico City, including the archaeological museum and Chapultepec Castle.
15. Mexico City has a castle!
Chapultepec Castle is located at the highest point in the park, and the building and grounds are beautiful.
We had a wonderful afternoon exploring the castle and taking in the views of the Mexican City skyline that you can see from the balconies.
I never saw the movie, but apparently, Romeo + Juliet was also filmed here–the castle acted as the Capulet Mansion.
16. You will meet so many friendly people when you backpack Mexico.
The people of Mexico were overwhelmingly friendly, and many of them happily struck up conversations with us as we traveled through the country.
From young kids to retirees, it was wonderful to get to visit with so many different people on our trip.
17. You will have the opportunity to taste tons of tequila and mezcal.
Both made from agave, tequila is technically a specific type of mezcal (only one type of agave may be used to make it, and it's made in a specific region).
Mezcal provides plenty of variety and can be made with around 30 types of agave and treated to have a wide array of tastes.
Like many backpackers in Mexico, Jeremy tried more than he bargained for at our tasting: the bartenders were very generous with their pours!
18. You will have an opportunity to brush up on some Spanish.
Unlike in some parts of the world where English is the default language of tourism, Spanish reigns supreme in Mexico.
While it is certainly possible to travel here without knowing Spanish, your experience will be deeply enriched by soaking up as much of the language as possible, both before you go and while you are there.
Since being bilingual can only be an advantage in life, a visit to Mexico is a prime opportunity to try your hand at one of the most widely spoken languages in the world.
19. There is so much history to discover.
Mexico is home to 62 indigenous groups, each with its own intricate history.
Learn about the Aztecs near Mexico City, the Zapotecs in Oaxaca, and the Mayans in the southern part of the country–and that barely scratches the surface.
20. Mexico is so easy to access.
Little or no time zone change, a quick plane ride, and an inexpensive ticket are all that it takes to arrive in Mexico.
Americans don't need to arrange a visa, either–American citizens can enter Mexico for tourism for 180 days straight with (almost) no questions asked.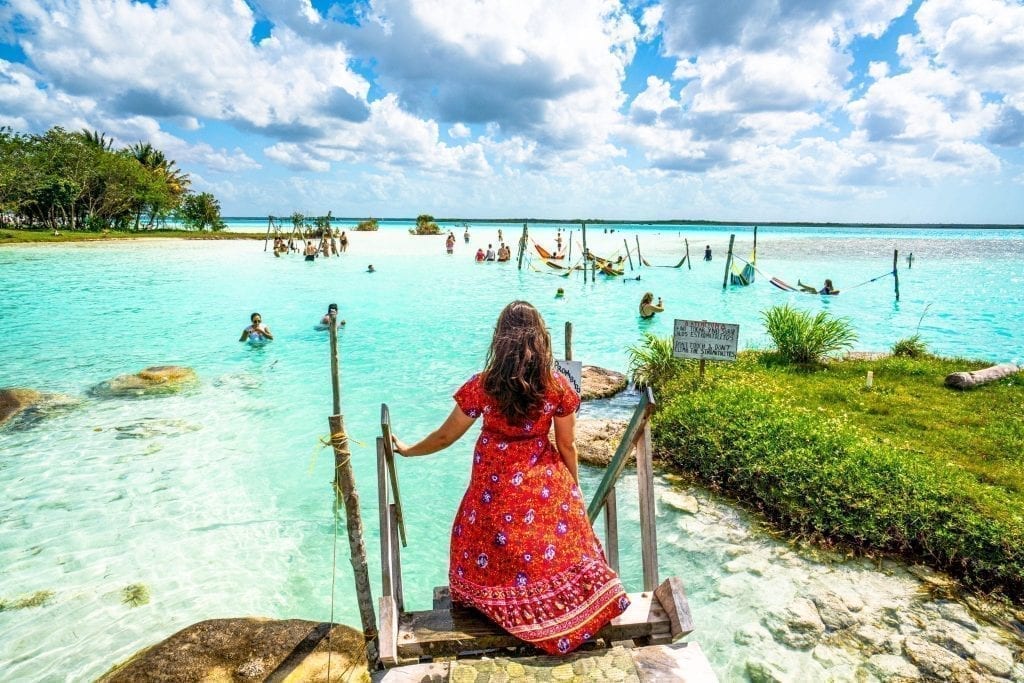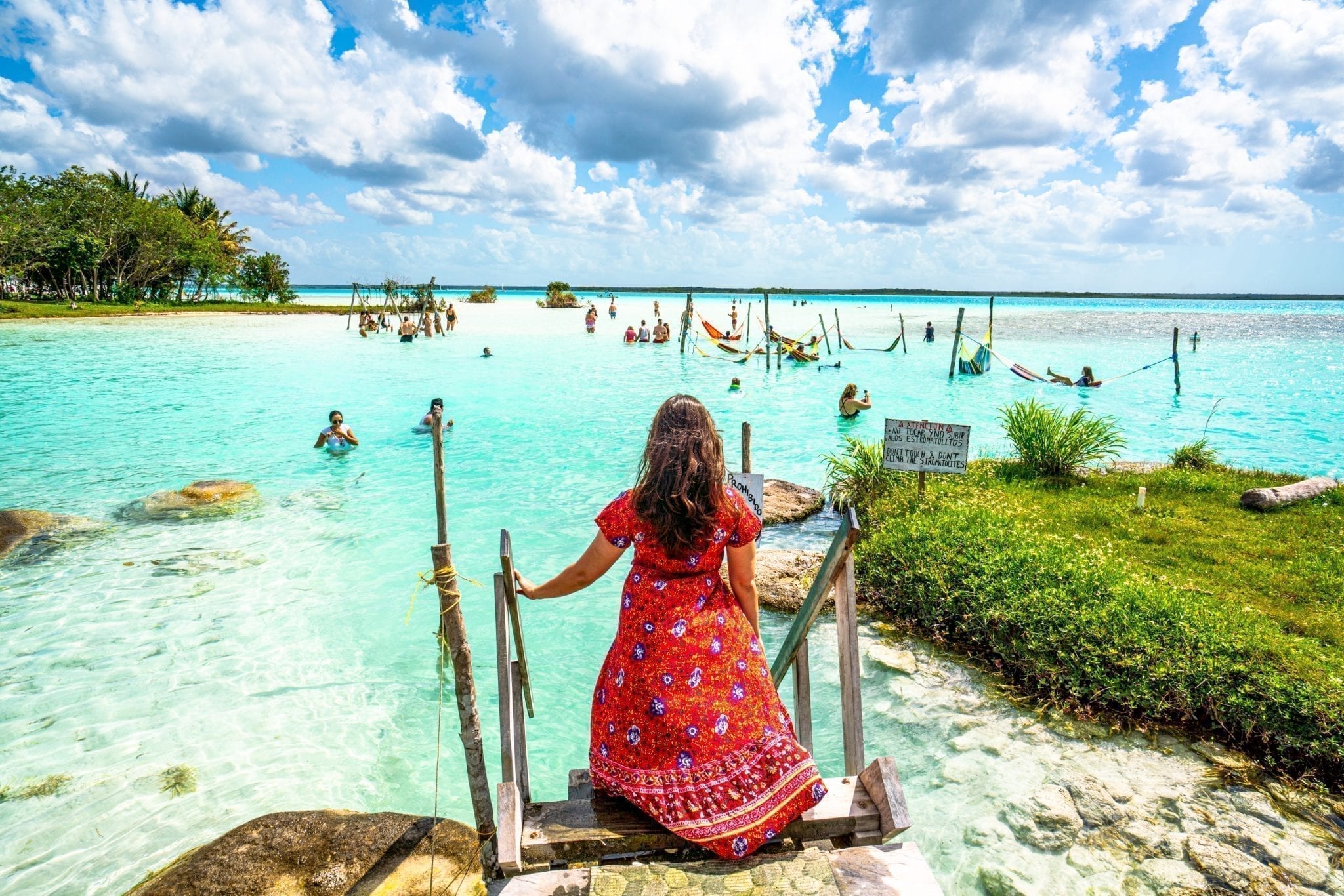 21. There is so much diversity in the food, and it's almost all delicious.
Along with a large number of indigenous groups comes a wide variety of food to try–and it was all amazing.
Some of our favorite things included enchiladas, tacos al pastor, huevos rancheros, and the joy having refried beans and corn tortillas served with every meal, including breakfast–we miss that already!
22. Sumidero Canyon is an incredibly peaceful place.
Relax in a boat and float down the canyon, watching the walls creep up to a kilometer above you.
Pay attention to the birds on the edges of the river, and keep an eye out for crocodiles sunning themselves.
We were completely relaxed after our Sumidero Canyon tour–sometimes, it's nice to lay back and let someone else be in charge of the steering.
23. San Cristobal de las Casas is colorful, inexpensive, and surrounded by stunning nature.
San Cristobal de las Casas makes a great jumping-off point for exploring the lakes, small towns, ruins, waterfalls and beyond that Chiapas has to offer.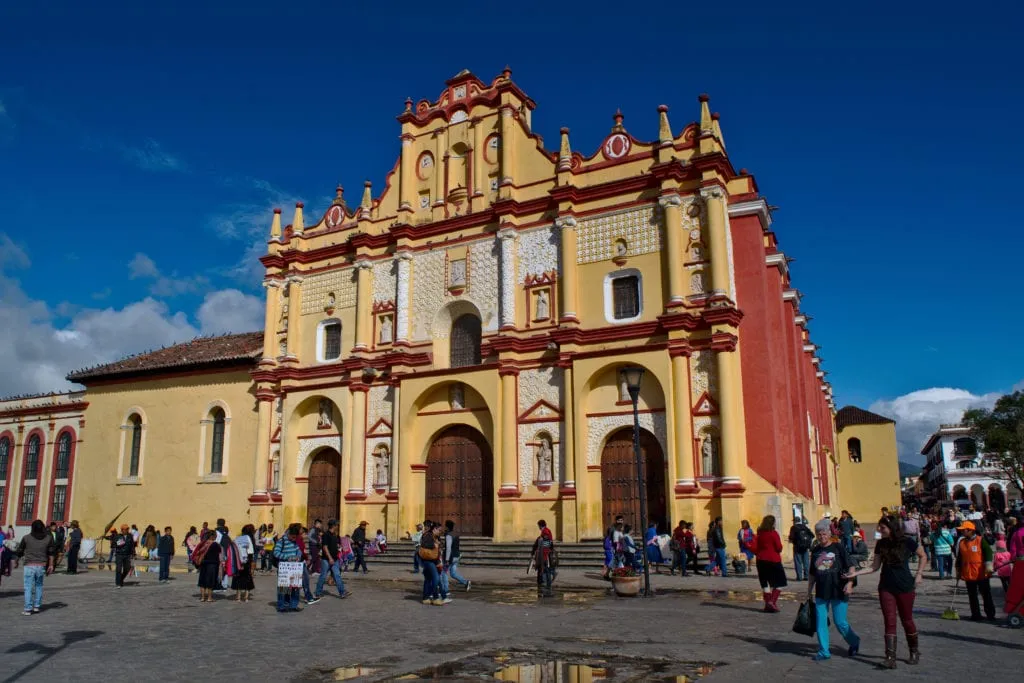 24. Isla Holbox makes an island vacation easy to do on a budget.
An island without cars!
We loved the relaxed pace of Isla Holbox, and the fact that prices were lower here than in the touristy areas of Playa del Carmen–even island inflation wasn't that bad.
As a bonus, it's an incredibly beautiful place.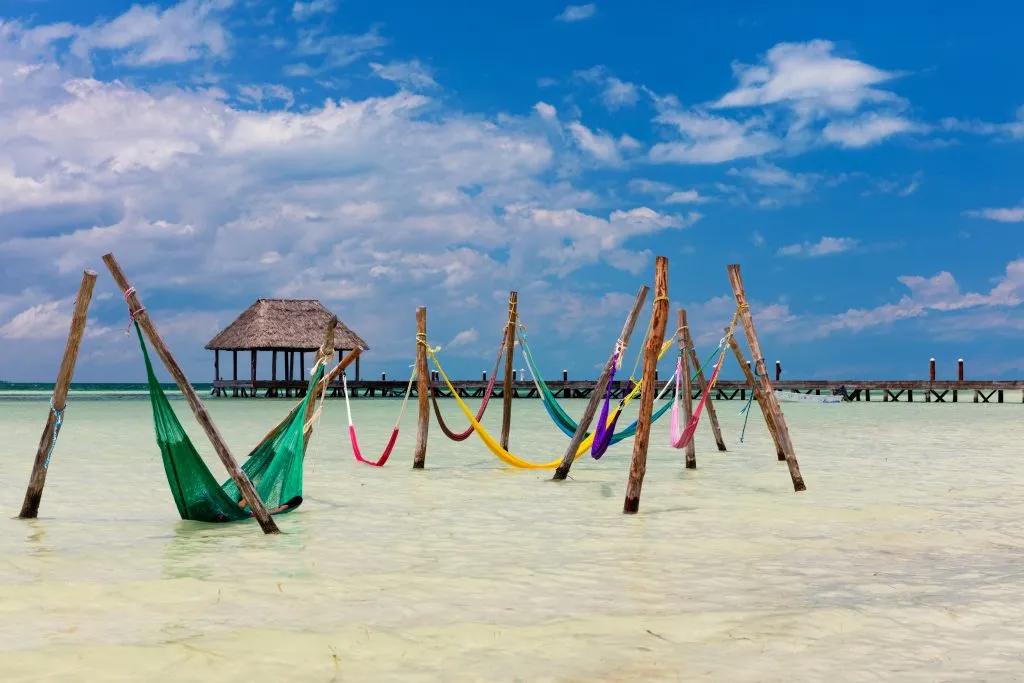 25. Mexico's beaches are amazing.
What post about backpacking Mexico would be complete without mentioning its famous beaches?
From Puerto Escondido to Isla Mujeres, they really are as remarkable as advertised.
All that, and we've only visited southern Mexico!
One day, we hope to reach Copper Canyon (bigger than the Grand Canyon by some measures!) and the stunning nature in the north, explore Mexico City more deeply, spend more time in Chiapas, and visit towns such as Guanajuato and Puerto Vallarta.
During this backpacking trip, Mexico has solidified itself as one of our favorite countries in the world, and we are confident that we will be back to explore it many more times in the future.
Hopefully, we'll see you there!
Safety When Backpacking in Mexico
It's inevitable, when talking about backpacking Mexico, to need to talk about safety–no Mexico travel guide could be considered complete without it.
It's absolutely true that Mexico continues to struggle with cartel problems–but with a little common sense, you run virtually no risk of running into violence as a tourist.
Avoiding known dangerous areas (especially when driving), doing your research, not buying or doing drugs, and not stepping anywhere near the prostitution trade will essentially curb your risk of violence to about zero.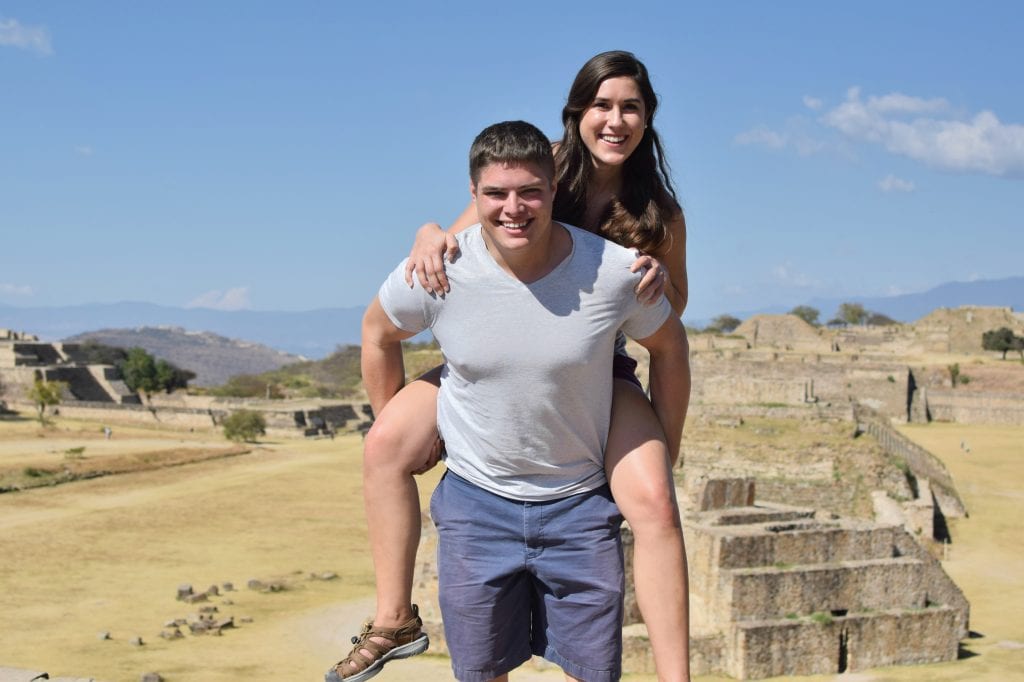 It's important to remember that Mexico is an enormous country–16th largest in the world by geography, and home to about 127 million people (or about 1/3 the number of people living in the United States).
Would you recommend that your international friend avoids visiting Oregon because of the violence in certain Chicago neighborhoods?
What would you tell them if they said they were considering canceling their vacation to the Florida Keys because they saw a video of the Ferguson protests and it scared them?
Sound crazy? That's what we sound like to Mexicans when we talk about refusing to backpack Mexico City because of violence in Juarez.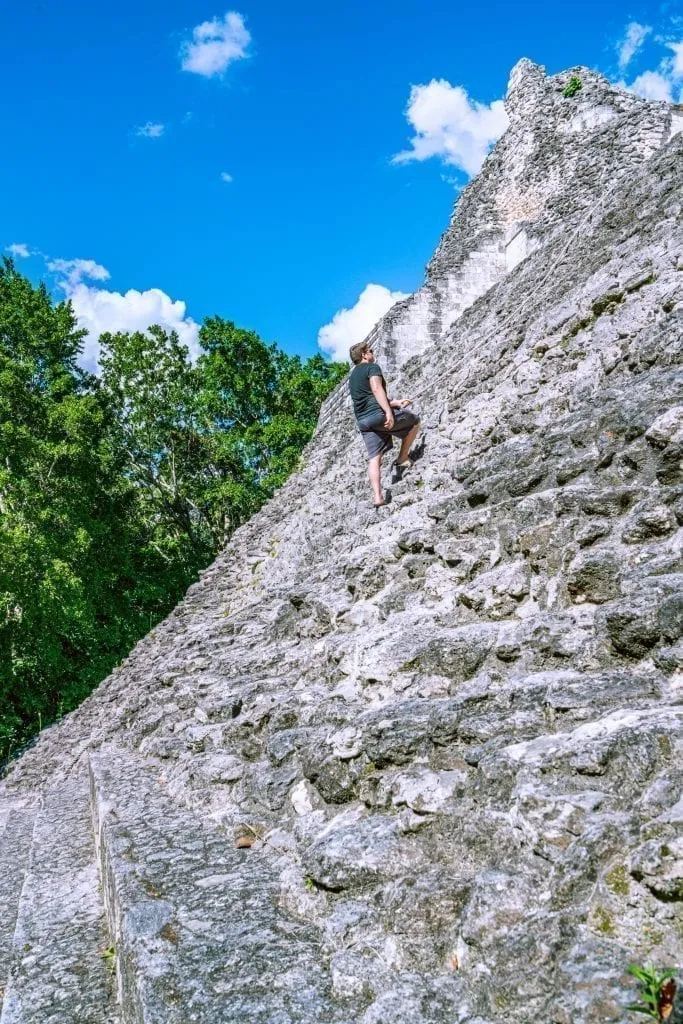 For what it's worth, Jeremy and I traveled extensively through parts of Mexico that are out-of-the-norm for vacationing Americans, but generally considered safe, and never once felt threatened.
We took buses (granted, first-class buses most of the time) and van transfers across entire states, ate street food, spoke with locals, carried our camera, and generally acted exactly as we would at home–laid back, but not reckless.
If you're concerned about the safety of a backpacking destination in Mexico, check out what the US State Department has to say about the safety of that specific Mexican state, rather than the overall country–you may be surprised at what you find!