Heading to Italy and curious about what you'll be eating for breakfast in Italy?
A typical Italian breakfast (or colazione) is quite different from the heartier breakfasts enjoyed in places like North America, Britain, or Ireland–no omelets or full English options in sight.
Here's what to expect from a typical Italian breakfast, no matter where you're going to be eating!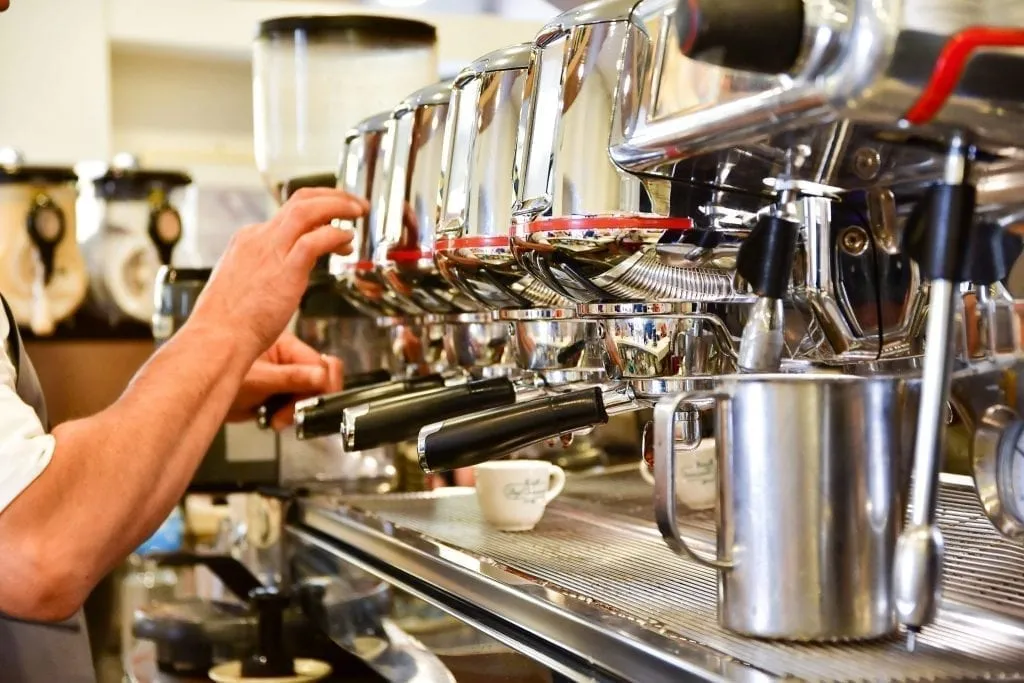 Some links in this post may be affiliate links. If you make a purchase through one of these links, we may earn a small commission at no extra cost to you. Please see our

disclosure policy

for more detail.
A Typical Italian Breakfast at a Cafe
As a visitor, you'll most likely first encounter a typical Italian breakfast when in a cafe (also known as a bar).
Italian cafe culture is an absolute delight, and the cafe is a common first stop of the day, whether you're an Italian headed to the office or a tourist headed to the Colosseum.
Coffee
We've already written an in-depth guide to ordering coffee in Italy here, so I won't repeat myself too much, but suffice it to say that having an Italian breakfast at a cafe is lots of fun!

A cappuccino is a very popular breakfast drink and often constitutes an entire breakfast in Italy, but there's also no wrong time of day to order espresso in Italy!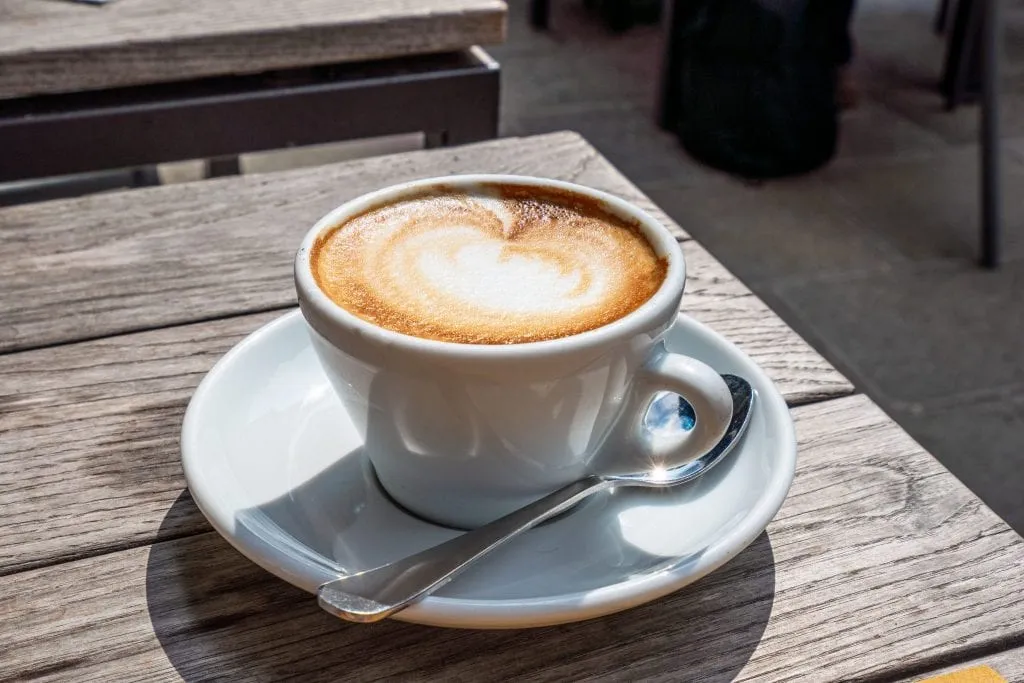 Pastry
If you're eating breakfast at a cafe, you don't need anything other than coffee to make it a classic Italian breakfast–but another popular choice is to order a pastry.
A cornetto/brioche (essentially an Italian croissant) stuffed with Nutella or cream is very common, but you'll see other pastries available as well.
While some cafes bake their pastries in-house, most buy them from a local bakery each morning, so you'll choose a pastry from the selection laid out in the glass cabinet, and when your favorite flavor is gone in the morning, it's gone–so consider showing up early if you have your heart set on a particular pastry!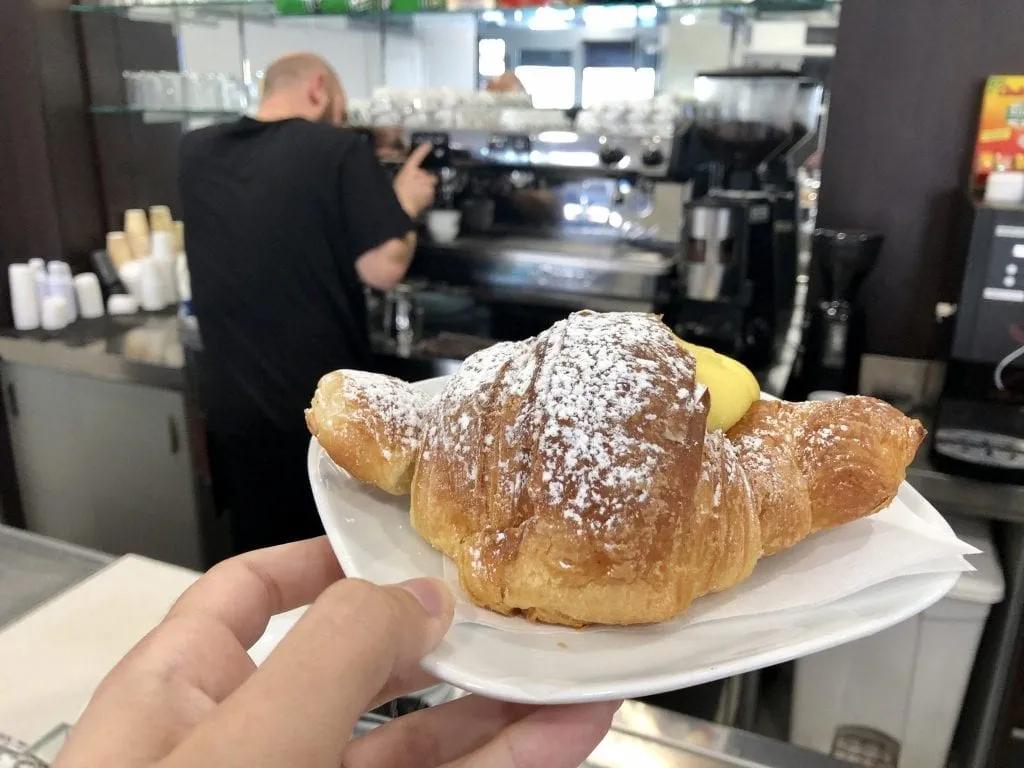 Standing vs. Sitting
If you want to have an authentic Italian breakfast in a cafe, consider standing to eat!
We go through this more thoroughly in our post about ordering coffee in Italy, but essentially, there is an additional (and sizable) charge for sitting at a table in a cafe.
The Italian way is simply to sip your coffee and munch your cornetto leaning against the cool marble countertop, and it's a very fun (and affordable) way to have breakfast in Italy.
Italian Breakfast at a Hotel or Bed and Breakfast
If you're staying in a hotel or bed and breakfast during your trip to Italy, you may also eat your breakfast before leaving the property for the day.
If you're booked a hotel that states it includes an Italian breakfast in the morning or that it has an optional breakfast service for an additional fee, this is generally what you can expect to find.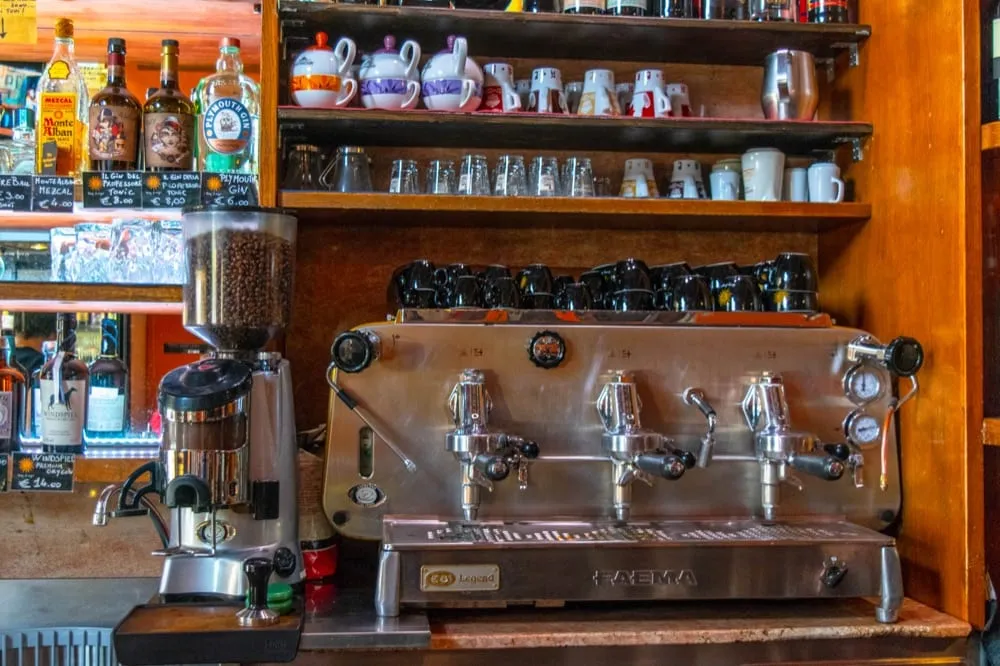 Service Style
Most commonly, if breakfast is included at an Italian hotel, it will be served buffet-style. Plated breakfasts become more common in luxury properties.
Unsurprisingly, the selection of Italian breakfast foods is commonly broader at larger hotels.
Coffee
In mid-range hotels, we've found that a common source of coffee for an included breakfast is from what can essentially be described as a cross between a Keurig and a traditional soda fountain: on a large machine, you can select your coffee choice (cappuccino, espresso, etc.) with the push of a button.
The coffee isn't award-winning by any stretch, but it gets the job done, and–important for caffeine addicts–tends to be unlimited.
Another common option is for a waiter to come by and take your drink order once you're seated.
Tea is an option as well, for those who don't drink coffee, but not nearly as common for breakfast in Italy.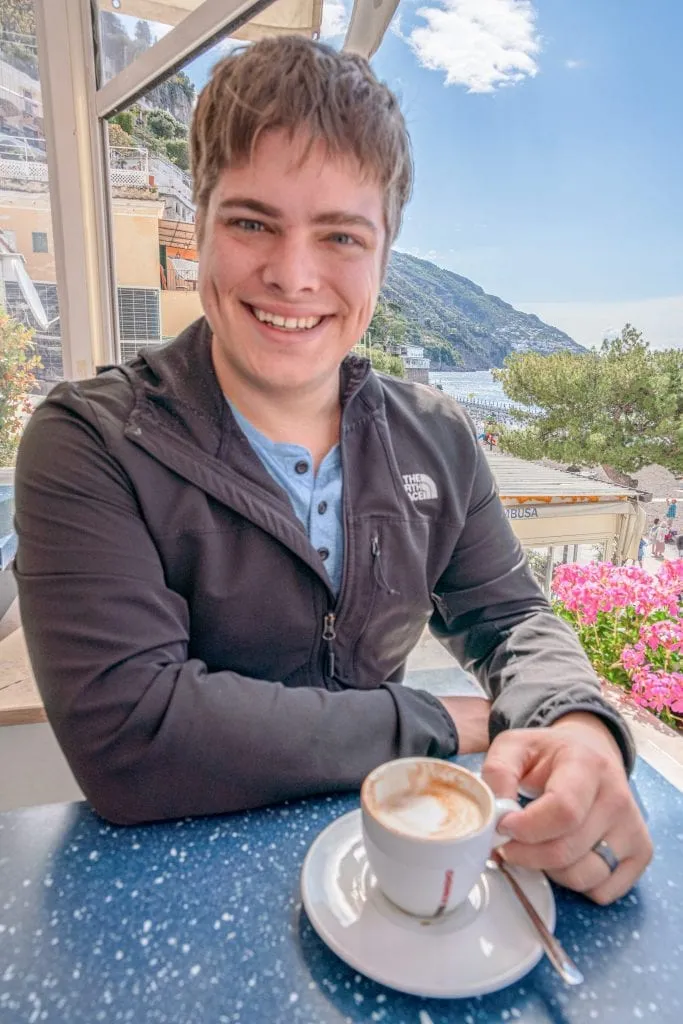 Pastries + Breads
Pastries, including brioche and cornetti similar to those described in the cafe section of this Italian breakfast blog post, are often available.
Frequently, there will also be basic, packaged bread for toast, along with butter, jam, and Nutella.
There will also commonly be a light cake available, which, while far from the healthiest breakfast option in Italy, is delicious with a cup of coffee!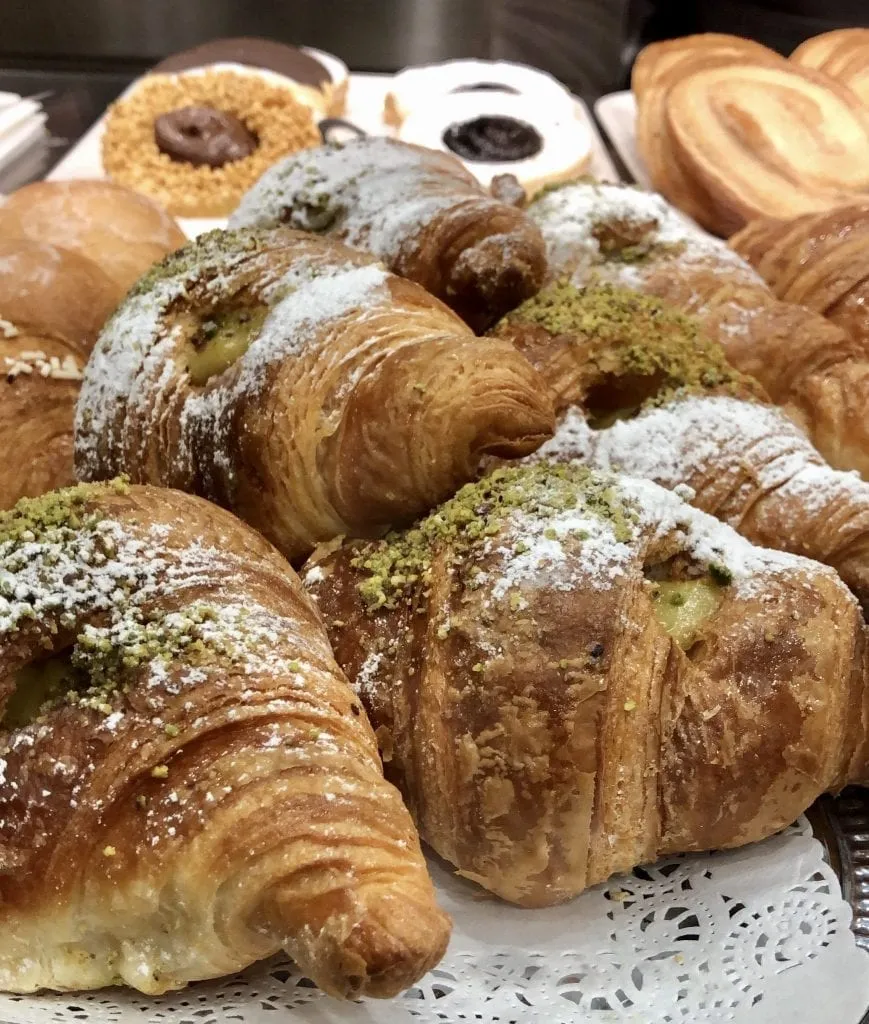 Meat, Cheese + Eggs
When available, salty choices for a breakfast in Italy most commonly include cured meats like salami and sliced cheese.
Eggs are much less common, but when available, they are typically served boiled (either hard or soft).
Yogurt + Fruit
Yogurt, either individually packaged or spooned from a serving bowl, is a fairly common sight when eating breakfast in Italy at a hotel or bed and breakfast.
Typically, there will also be fruit available, either sliced, whole (especially apples, oranges, and bananas), or some combination of the two.
Other Italian Breakfast Foods You Might See
In addition to the Italian breakfast foods listed above, you'll also commonly see hard cookies and sweets on the buffet when eating a hotel breakfast in Italy, as well as cold cereals like corn flakes and muesli.
Fruit juice will generally be available to drink as well, with orange being the most common option.
Should you choose a hotel with an included breakfast in Italy?
In our opinion, no–it's obviously perfectly fine to choose a hotel that does include breakfast, and when there happens to be an included breakfast at our hotel of choice we usually take advantage of the opportunity to eat–but part of the fun of traveling Italy is enjoying breakfast in its cafes!
That, combined with the fact that the breakfasts served in Italian hotels tend to not be anything worth writing home about (as compared to, say, Ireland, where the breakfast served in the morning is half the reason to choose a certain property).
As a result, we don't feel there's usually any reason to go out of your way to specifically book a hotel that includes an Italian breakfast.
If you book a hotel that offers breakfast as an additional paid service but the meal isn't included in the room rate, it's usually not worth adding it on.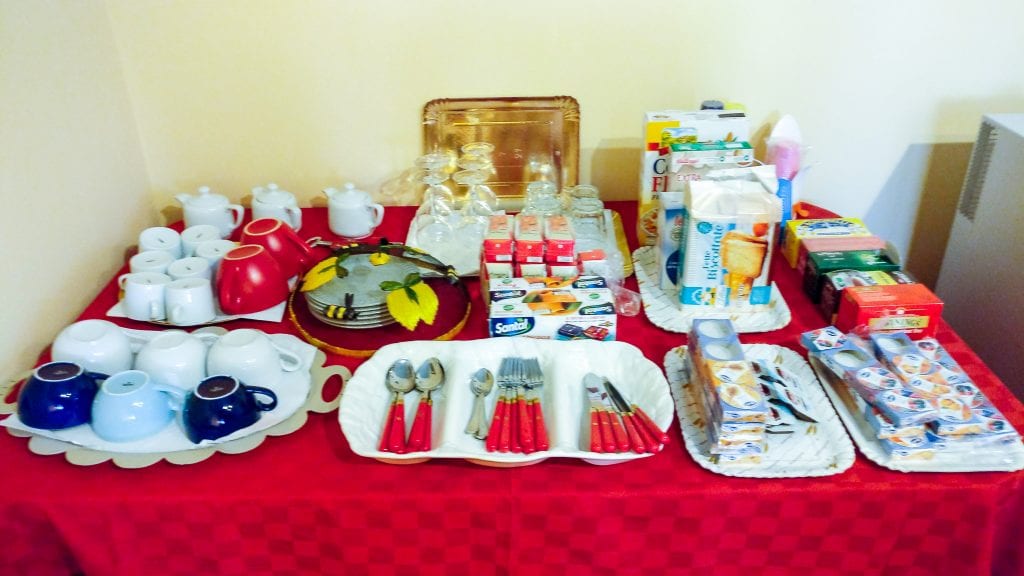 What Do Italians Eat for Breakfast at Home?
Of course, when discussing what Italians eat for breakfast, we can't leave off what's most commonly eaten at home!
Cafes are beloved by Italians, of course, but while you'll always find plenty of people eating breakfast in them, more often than not you'll find the average Italian eating breakfast at home.
While visitors will generally enjoy most of their breakfasts in Italy in a cafe or hotel, if you're staying in an apartment or home, you may want to give a typical Italian breakfast at home a try as well.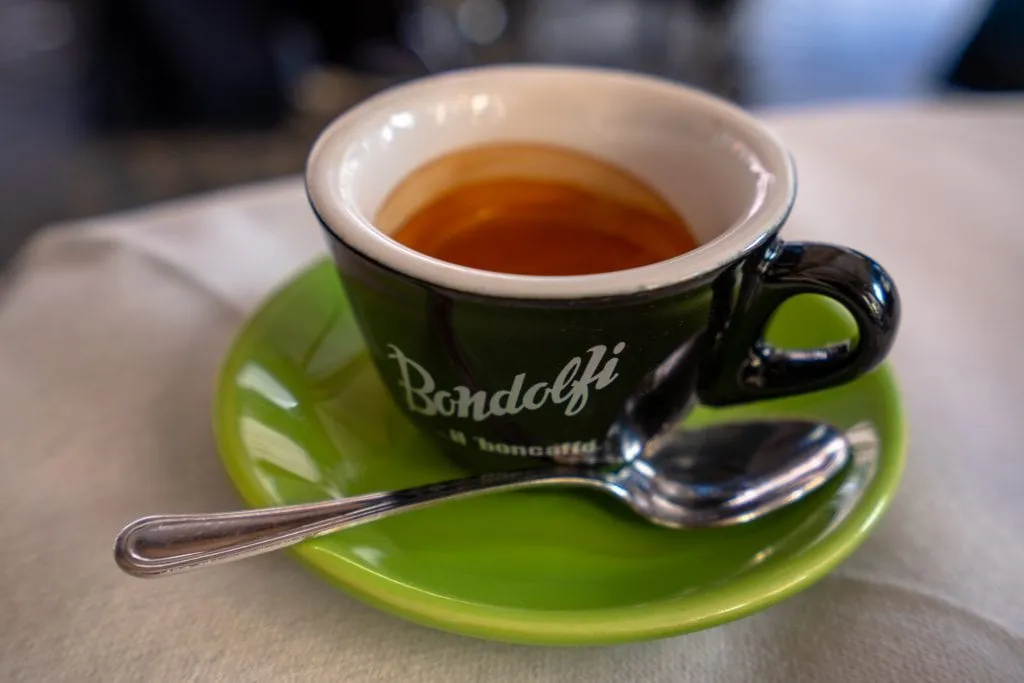 Coffee
At home, Italians typically make their coffee in a Moka pot like this, and while it takes a few tries to get the hang of, it's definitely an authentic way to make coffee while in Italy, and virtually any apartment or home you stay in will have one available in the kitchen!
Many people are partial to their favorite Italian coffee brands, and there are plenty to choose from.
If you end up enjoying coffee from a Moka pot, consider picking one up before you head home–they're sold all over the country, and make an excellent Italian souvenir!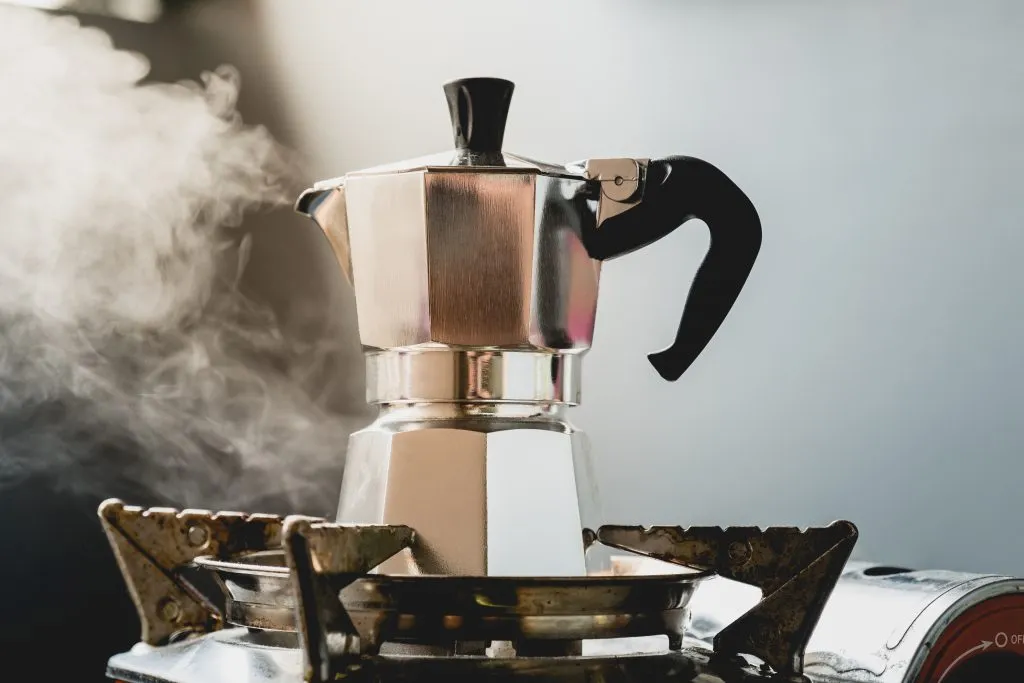 Common Foods
When at home, Italians tend to follow a similar pattern to cafe breakfasts of simple, sweet foods in the morning.
A pastry, bread with jam and/or butter, or sometimes, a simple cold cereal like cold flakes or muesli are common.
In some cases, you might even find hard cookies on the table as part of an Italian breakfast!