As one of the most popular travel destinations on the planet, it's safe to say that there are about a million different things to do in Italy–but as you plan your trip, it's equally important to consider common mistakes and what not to do in Italy!
We spend as much time as we can traveling Italy in-depth, and have now cumulatively spent about a year each of our lives exploring the country, from hiking in the Dolomites in the north to soaking up the sun on the beaches of Puglia.
Along the way, we've seen (and/or committed) plenty of travel mistakes in Italy!
Here are some of the most common Italy mistakes to avoid when planning your trip.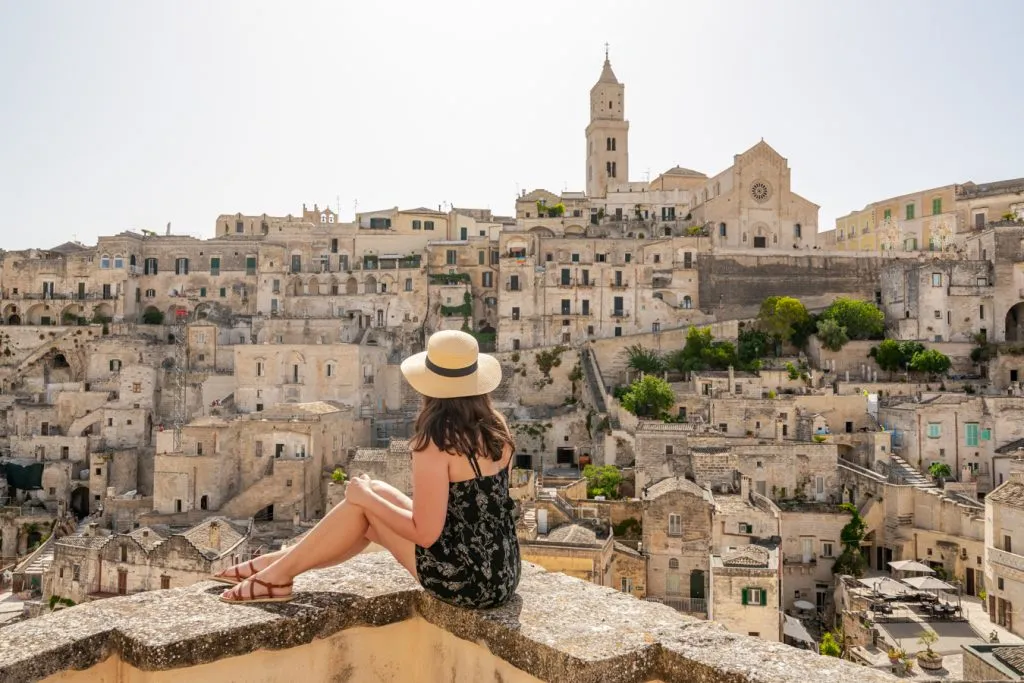 Common Travel Mistakes to Avoid in Italy
Going somewhere because you "have to".
When planning your trip to Italy, it's easy to feel like you "have to" go everywhere–even if you don't have enough time, and even if those places don't really interest you!
Never seen the appeal of a big city like Rome, and would rather spend all your time in tiny Tuscan villages?
Then you should!
And, it works in reverse, too: dying to see Venice but intimidated by how many people say it's overrated?
If you want to go–then it'll be worth it to you (and for what it's worth, Venice is definitely not overrated as far as we're concerned).
Travel destinations are always a bit subjective at the end of the day, and it's impossible to visit absolutely everywhere in Italy (trust me, we're trying).
If there's a place in Italy that's calling you, whether it's an iconic city or a small town that you read about in a novel once, that's the place for you.
Not booking major attractions in advance.
From touring the Uffizi in Florence to exploring the Colosseum in Rome to marveling at the Last Supper in Milan, in order to experience the best of Italy, you'll need to book admission to the most popular spots in advance!
In some places, like the Vatican Museums, booking in advance guarantees you admission and allows you to skip hours-long lines.
For other attractions, like climbing the Cupola of Florence's Duomo and seeing the Last Supper, it's essentially required.
If you show up in Milan with a plan to "just get tickets" to the Last Supper, you won't be seeing it.
We book our skip-the-line tickets and many tours through Get Your Guide and highly recommend them.
They're authorized ticket sellers of many major attractions, as well as a popular place to find well-reviewed local tours.
For more boutique experiences, Take Walks is an excellent option–more on that below.
Completely avoiding tours.
"I don't want to be led around by some person with an umbrella, I want to see the real Italy!"
Sound familiar?
I absolutely hear you, but here's the thing: not all tours are created equal!
While we absolutely adore exploring Italy independently, after spending more than a year (cumulatively, over the course of several years) exploring the country, we still love signing up for the occasional tour!
This is particularly true for history-dense places: the Roman Forum, for example, is much better appreciated with a guide (this is the tour we loved).
Food tours also fall under the category of absolutely memorable experiences: this evening food tour in Rome and a delightful tour visiting a parmigiano-reggiano factory (among other places) in Emilia-Romagna were both fantastic.
And then, of course, there are the tours that allow you ease of access (like skipping the line at popular attractions) and/or special access–like touring St. Mark's Basilica in Venice after it has closed.
Essentially, while we certainly wouldn't recommend a full package holiday to most travelers to Italy, many of the country's attractions can be greatly enhanced by an excellent tour guide and–in the case of complicated day trips–someone else being in charge of navigation.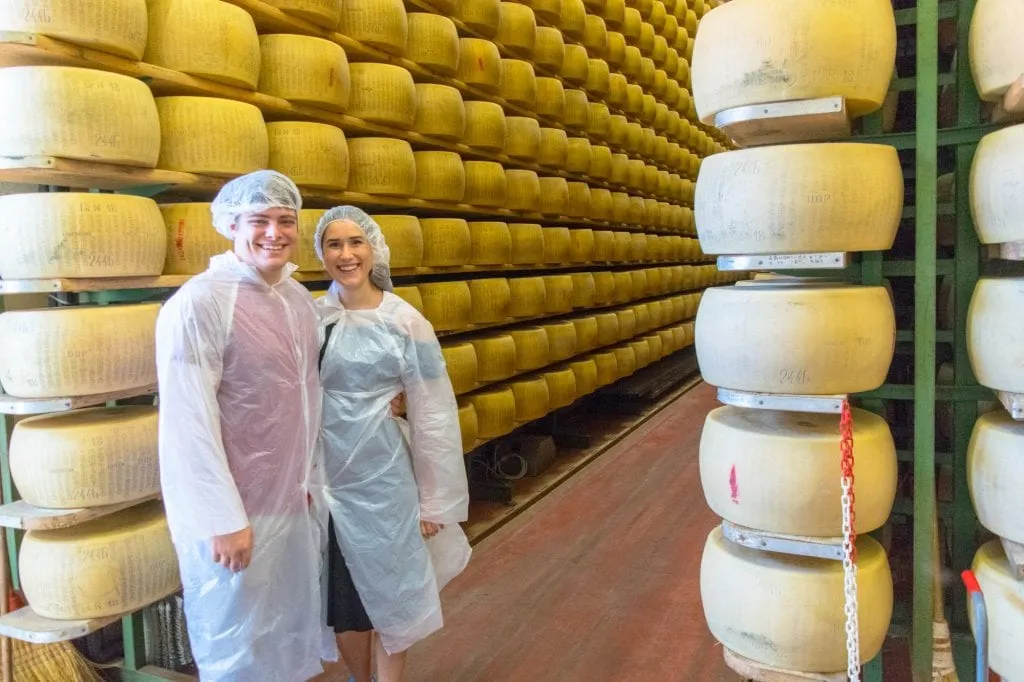 Eating the same food across Italy.
Italian food is extremely regional, and the best way to eat well in Italy is to enjoy the specialties of the particular region that you're in!
While yes, you'll find delicious pasta, pizza, gelato, and more all throughout the country–especially if you choose your restaurants wisely–focusing on the region's specialties is most reliable and the most fun!
From risotto in Milan to bistecca alla fiorentina in Florence to pizza in Naples, Italy's food scene has so much to offer.
Looking for a quick introduction?
Food tours are an excellent way to introduce yourself to the cuisine of a particular area, and you'll no doubt learn something along the way.
We also have guides on what to eat in Rome, Florence, and Sicily here on Our Escape Clause!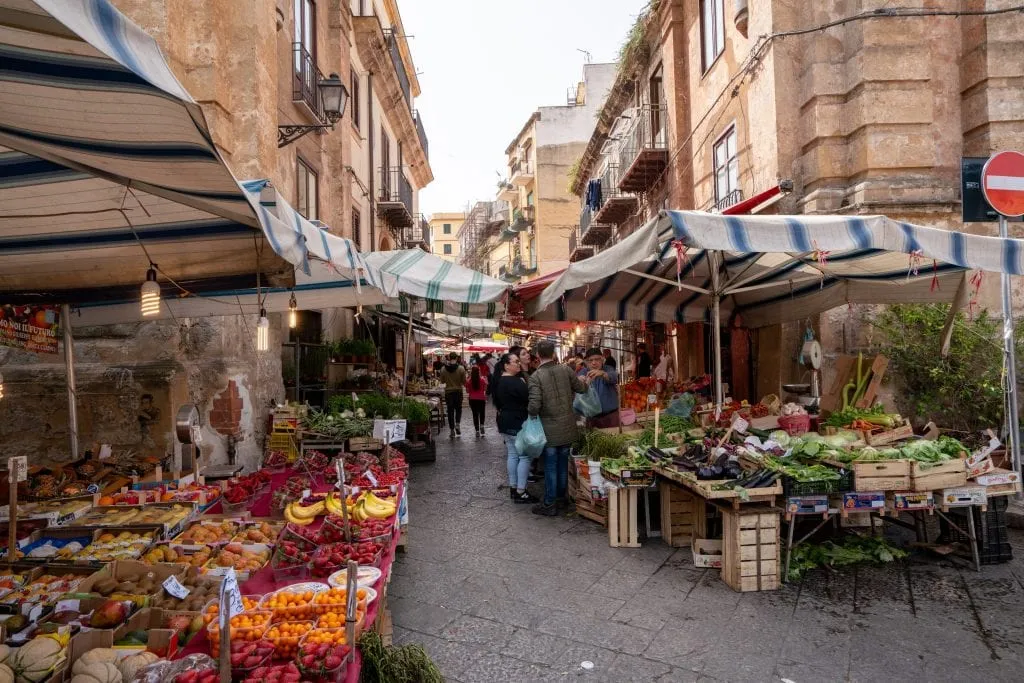 … or eating in any restaurant with a menu in 5 languages.
When traveling in Italy–or anywhere, really–there are tourist traps that sneak up on you, and then there are tourist traps that practically scream what they are from 100 yards away.
Giant menus posted outside that are written in several languages and are marked with a series of flags?
Just consider all the flags red ones and move on.
When searching for restaurants, we get lots of leads from friends and locals (if you take a food tour, be sure to ask your guide where else to eat!), but also from Google.
A simple look at Google reviews may not be enough to know whether a restaurant will have the best food of your trip–but it can at least help you avoid disaster.
We aim for restaurants with a 4.3 rating or higher, depending on the destination.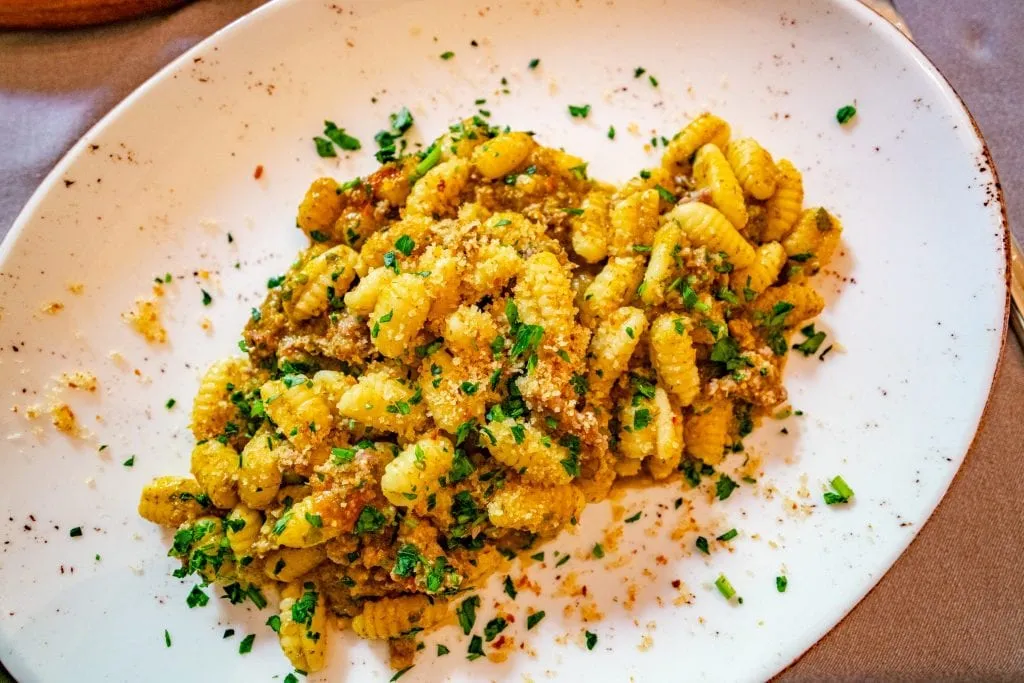 Not validating your (paper) train ticket.
If you purchase a paper train ticket at the station through Trenitalia (which includes the Leonardo Express, which many travelers take into Rome from the airport), you absolutely must validate it before boarding!
This is done at a small machine as you walk onto the train platform–in other words, a place where it's easy to walk right by without seeing it or paying attention to it.
Without validation, the ticket is not valid and you can be ticketed or thrown off the train.
The easiest way around this is simply to purchase your tickets online and store them on your phone instead (virtual tickets don't need to be validated).
Overextending your Italy itinerary.
At least a couple of times a week, I get an email from a reader that goes something like this:
"I have 2 weeks in Italy and want to visit Rome, Florence, Cinque Terre, Milan, Venice, and Lake Como. How do I do this?"
The answer is simple: you don't!
Trust me, we are fully aware of how hard it is to cut down an Italy itinerary (even today, I usually start planning our trips to Italy hoping to fit in about 3x more destinations than is reasonable), but you will have a far, far better trip by slowing down.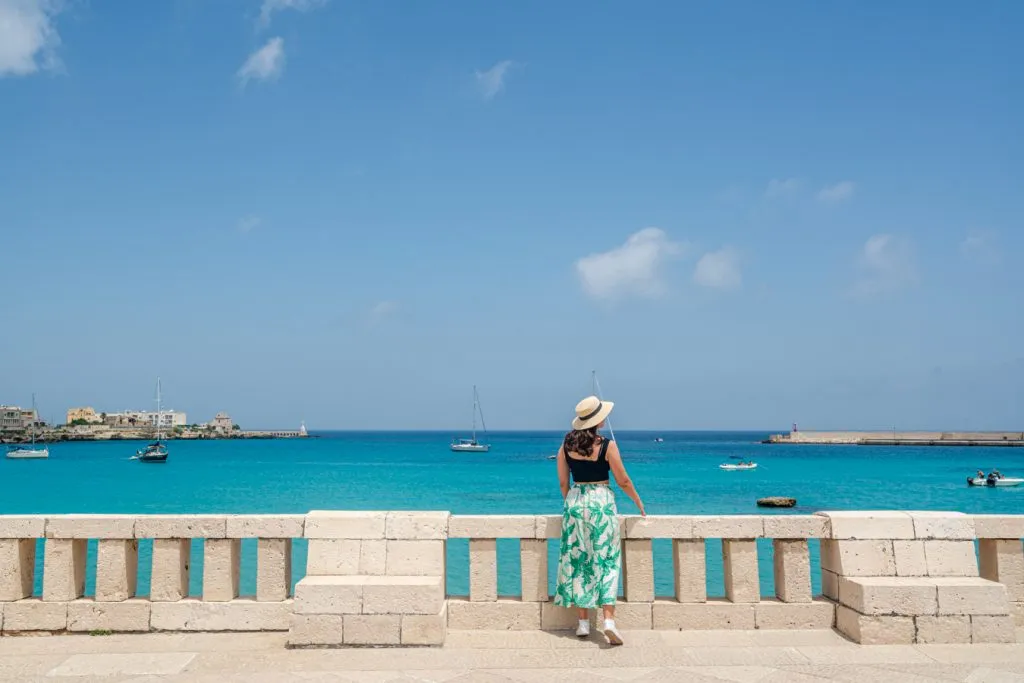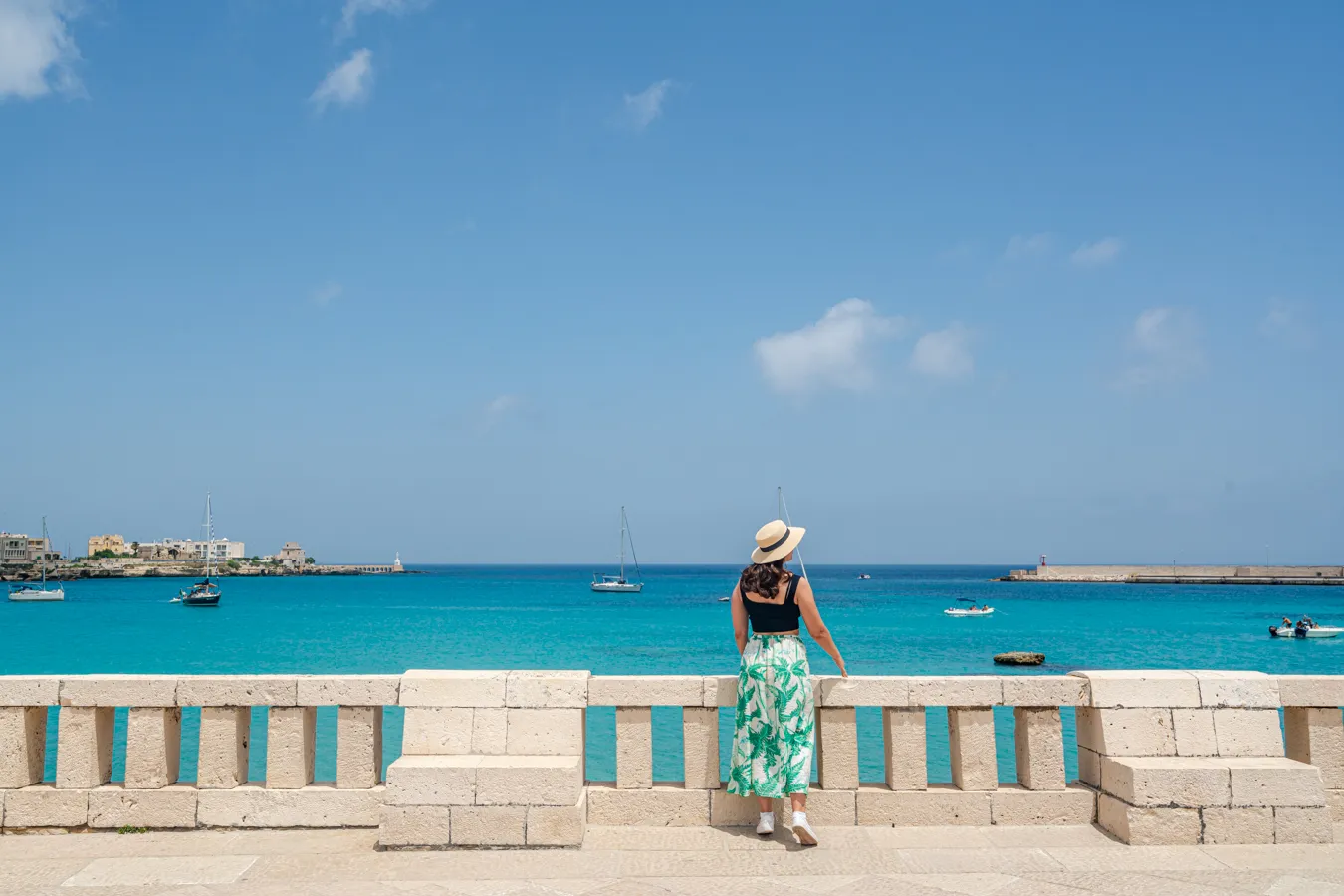 We recommend spending at least 2 full days–not including travel days–in any major city.
If you can build in a few nearby day trips instead of changing hotels frequently, even better.
This classic 2 week Italy itinerary is a great introduction to the country's icons, but you don't need to see everything to have an amazing trip!
We go into a bit more detail on how to personalize and build the right Italy itinerary for you here.
Judging a destination by its most crowded attractions.
It's easy to feel overwhelmed by visiting Italy if your first stop is, say, the Spanish Steps in Rome at noon or Piazza San Marco in Venice at 2:00 PM.
However, that doesn't reflect the full experience of visiting Rome or Venice!
If you know you're the type that hates crowds, we highly recommend visiting the most popular places during the early mornings and evenings–or even better, during the shoulder season or off-season.
Not only will you have a much better experience, but you can use the middle of the day to explore hidden gems that are more your speed.
(Also: here are some of the best hidden gems in Rome, and here are some of the best hidden gems in Venice).
Try not to avoid the most popular spots entirely, though!
The reality is that the vast majority of Italy's most iconic attractions are enduringly popular for a reason.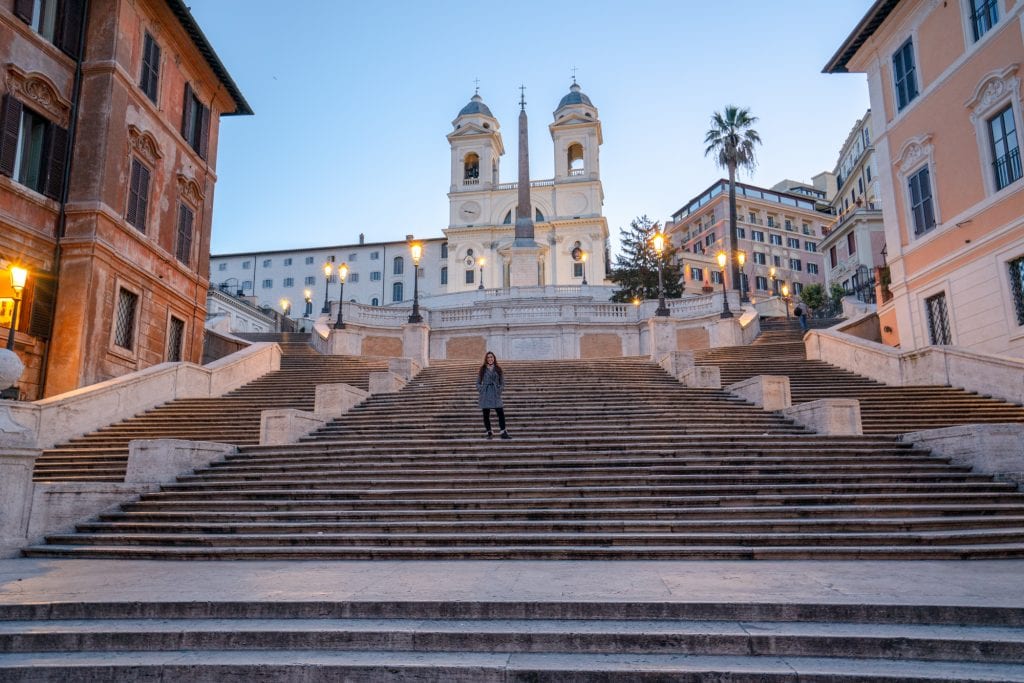 Feeling scammed by a (reasonable) coperto.
A coperto, or cover charge, is a standard practice at restaurants across Italy.
Technically, it is illegal in one region–Lazio, where Rome is located–but they mostly just call it a "pane" (bread) charge there and it amounts to the same thing.
A coperto is charged per person and is usually 1-3 Euros, and many a visitor has been shocked to find a mysterious charge added to their dinner bill.
This is completely normal, though–we have a full guide to the Italian coperto here.
Accepting anything "for free" on the street.
Roses and friendship bracelets are two of the most common offenders here, but this can apply to just about anything!
If a random person tries to hand you something on the street, they will charge you for it.
Much better to give them a simple "no, grazie" and move on without breaking your stride.
Not understanding Italian coffee and breakfast culture.
Here's a simple rule: if you are at a restaurant in Italy that serves eggs for breakfast, you're at a tourist restaurant.
In Italy, breakfast consists of a simple "caffè e cornetto", or coffee and pastry, usually eaten standing at the bar.
While it can take some getting used to if your stomach is on a different schedule, we've grown to adore Italian breakfast traditions and consider our first coffee and pastry in the morning a near-sacred ritual when in Italy.
There are some regional variations–head far north enough and a cornetto turns into a brioche–but carbs, coffee, and nothing else are the consistent factors.
We have both a full guide to Italian breakfast and to Italian coffee culture here on Our Escape Clause as well!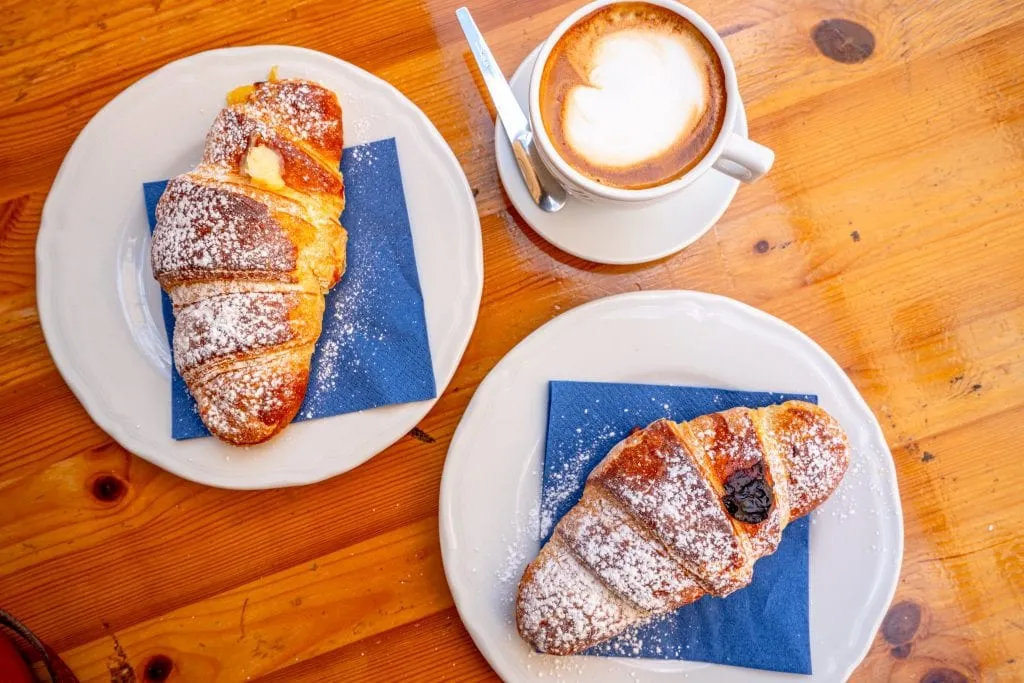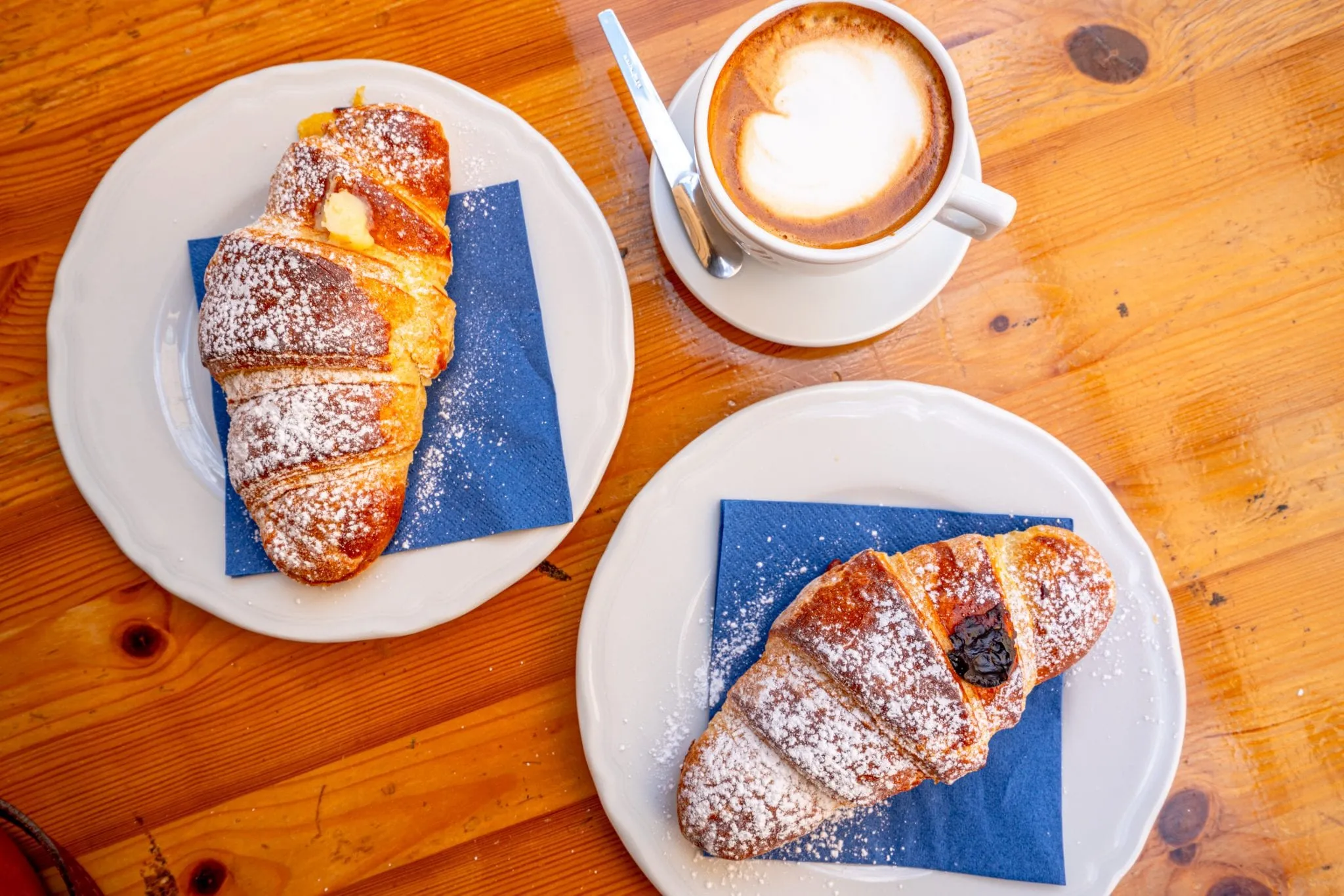 Renting a car for your whole trip to Italy.
Thanks to the driving culture at home, we see our fellow Americans fall into this trap often, but renting a car for your whole trip is usually a travel mistake in Italy!
Italy's major cities like Rome, Florence, Venice, and Milan, are terrible places to be responsible for a rental car.
Parking is expensive, getting around (and trying to avoid the ZTL zones, or places in historic centers where you can't drive) is stressful, and you simply don't need a car there.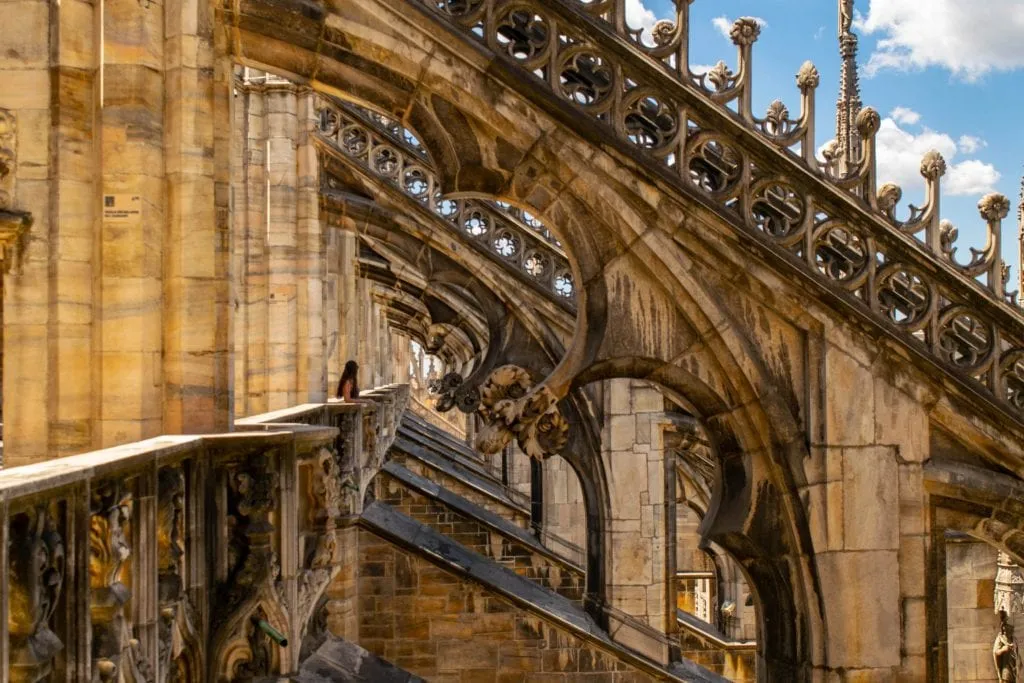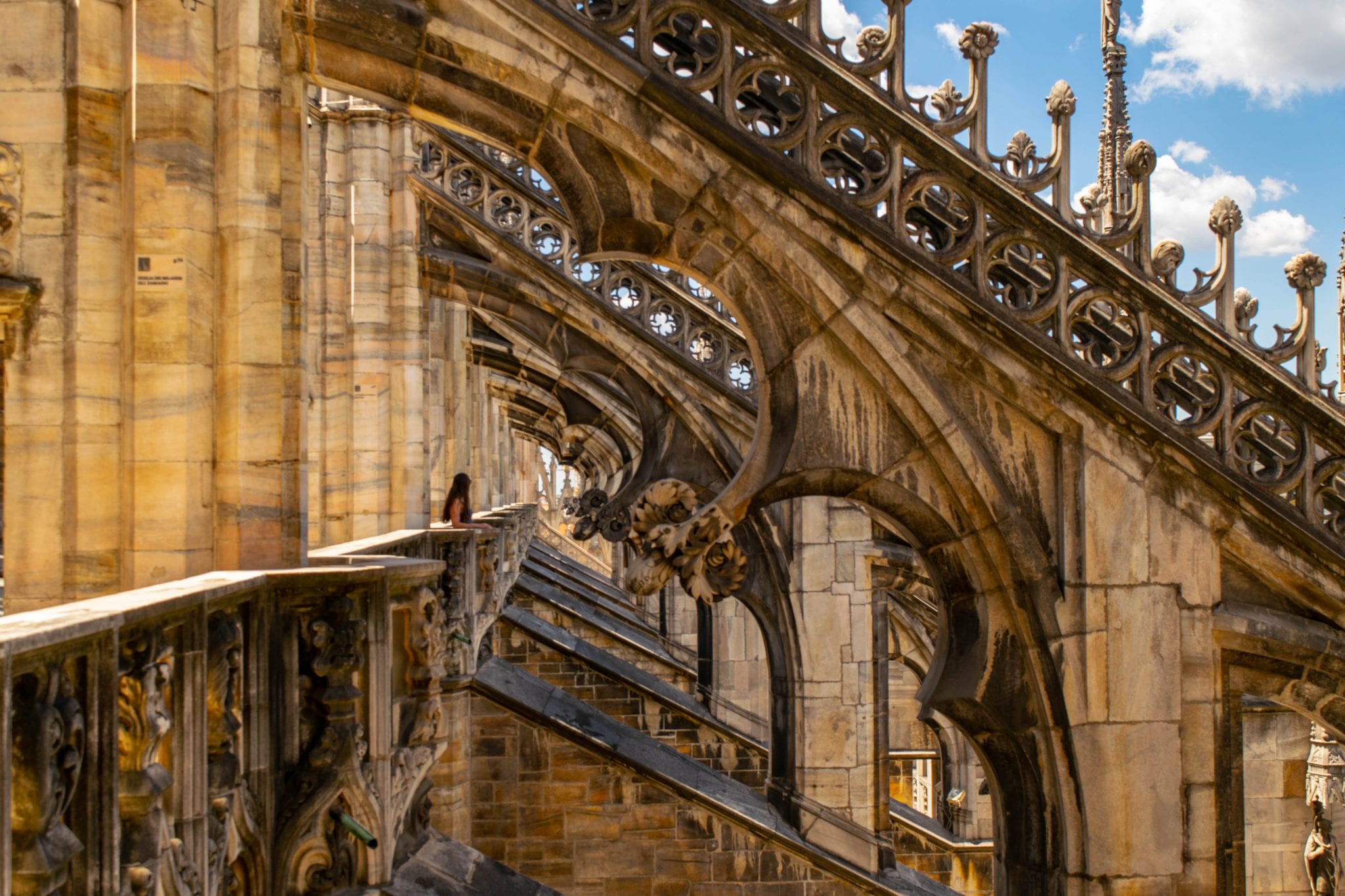 While there are places in Italy that are extremely well-suited for a road trip and we love taking road trips in Italy, the major cities are not one of them!
If your itinerary, for example, looks like spending a few days in Rome, a few days in Florence, and then a few days in the Tuscan countryside, just rent a car for your days in the countryside.
You won't need it the rest of the time!
When you do book a car, we recommend renting a small vehicle through Discover Cars, which will allow you to compare prices and inclusions of multiple companies at the same time and choose the best car for you from there.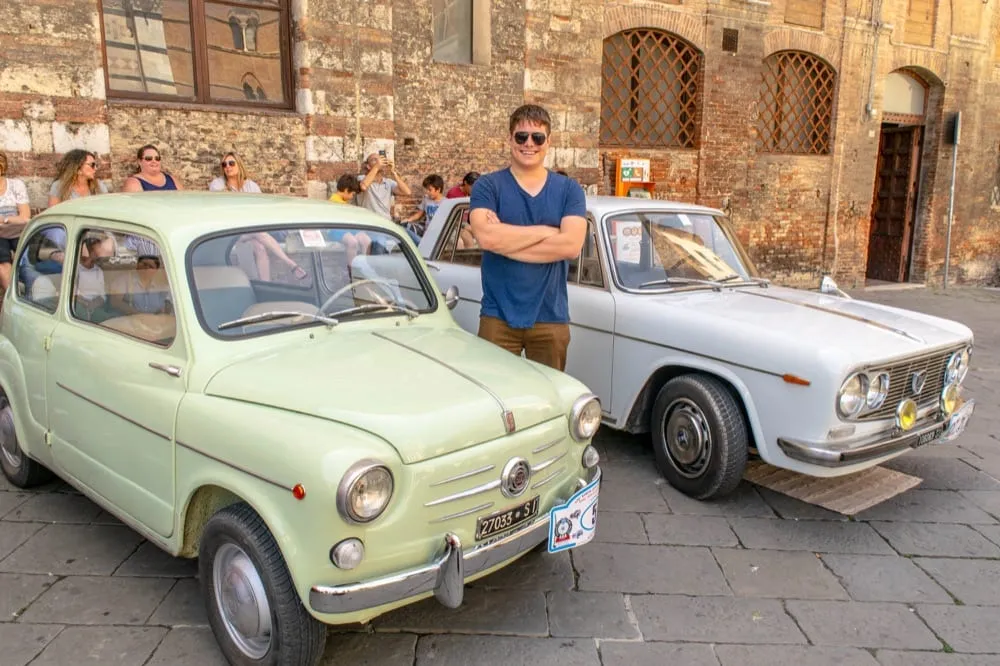 Not learning any Italian.
Do most Italians who work in the tourism industry speak some English?
Yes, absolutely.
Have we ever been in a situation where not speaking a word of Italian would have put us in danger?
Nope.
Is it still a good idea to learn a little bit of Italian before visiting Italy?
Yes!
Speaking some Italian–even just basic things like please (per favore) and thank you (grazie)–will greatly enhance your trip and endear you to many Italians you meet!
It's polite, it's fun, and Italians are generally incredibly gracious about visitors attempting to speak their language.
Not knowing when things are closed.
Generally, you can expect a lot of museum closures on Mondays in Italy, from the Uffizi in Florence to the Borghese in Rome.
Not all museums in Italy follow this rule–for example, Pompeii is open daily, and the Vatican Museums are closed most Sundays–but it's good to keep in mind.
As you plan your Italy itinerary, make note of any closures that fall over the days you're trying and plan ahead for them!
Expecting to get by only with credit cards.
While credit cards are fairly widely accepted in Italy in 2022, it's best to be prepared with cash at all times!
Small items, like coffee and gelato, are almost exclusively paid for in cash.
And, you never know when you'll happen across a cash-only restaurant, tourist attraction, or even a hotel (we ran into one cash-only hotel on our summer trip this year).
Planning day trips that are too far away to be fun.
A combination of Italy's high-speed train system and just how tantalizingly close many dream destinations look to each other on the map can lead to a common Italy mistake: traveling way too far for day trips!
Generally, for independent day trips, we recommend sticking to day trips that are no more than 2 hours away from your base if at all possible, 2.5 hours as an absolute max.
That rules out, for example, taking a day trip to Cinque Terre from Florence or a day trip to the Amalfi Coast from Rome.
This is because of time, but also how complicated it can get to go further away.
Timing train schedules to meet up with bus schedules, worrying about delays, checking the schedule for regional (slow) trains vs. high-speed trains… it's a lot to take on!
Desperate to squeeze those trips (or similar) in?
Tours are extremely good value for money in these cases.
You'll save enormous amounts of time and stress, and walk away enjoying your day much more (we recommend checking out this popular tour of Pompeii and the Amalfi Coast or this one to Cinque Terre).
Our best advice, though, is to stick closer to your base: every single major city in Italy has fantastic day trips nearby!
Drinking coffee with your dessert.
This is far from the most serious Italy travel mistake you could make–but if you're interested in diving into Italian culture during your trip, it's worth being aware of!
In Italy, drinking a coffee (aka an espresso) at dinner is the final course of the evening, served after dessert, rather than with it.
And yes–many Italians do indeed drink a shot of espresso after 10:00 PM when they go out to dinner.
But if you lack caffeine tolerance like me, you can also order a "caffè deca" or "caffè decaffeinato" instead.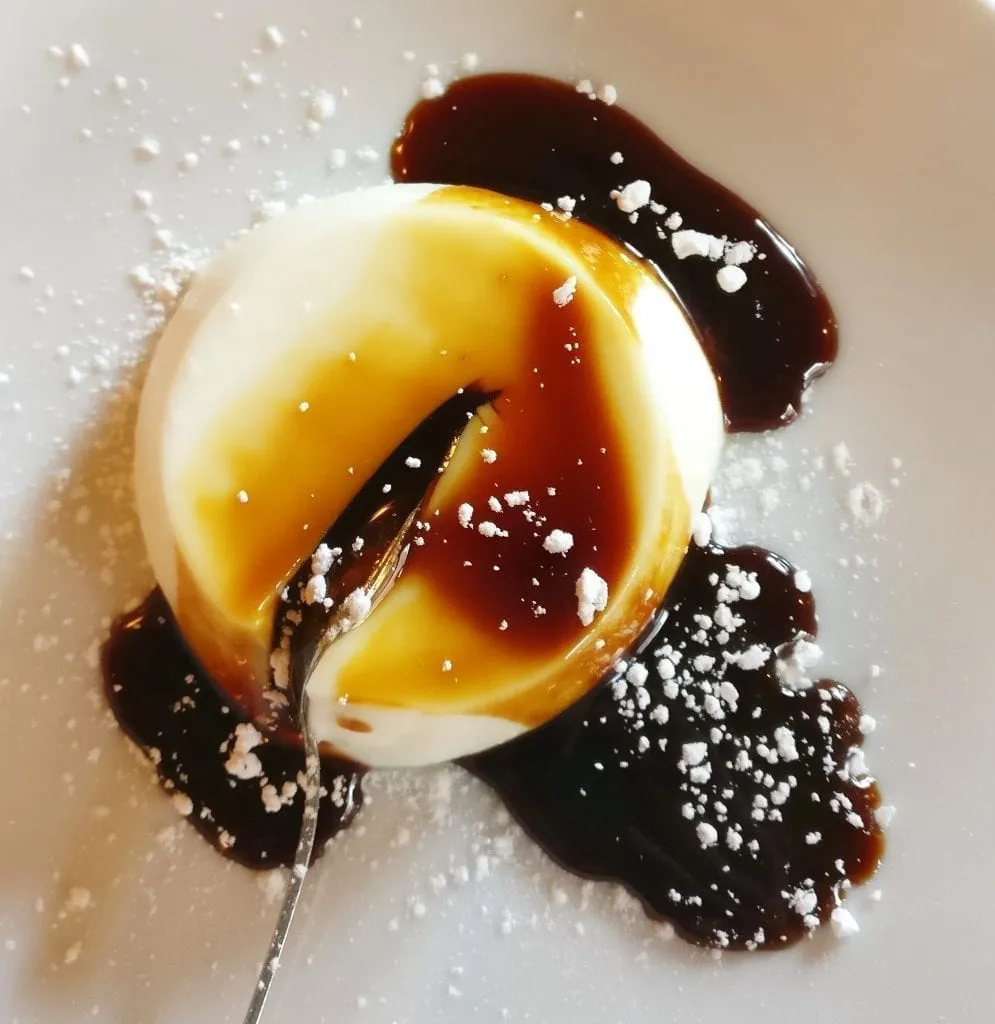 Now that you know what not to do in Italy…
It's time to plan what you do want to do!
Helping people plan trips to Italy is one of our favorite things in the world, and we have over 100 Italy blog posts (and counting) here on Our Escape Clause to help.
We recommend brainstorming destination ideas with our Italy bucket list and guide to the best places to visit in Italy first.
From there, consider checking out our detailed itineraries to specific destinations–we have options covering everything from the perfect Tuscan road trip to how to spend a day in Naples.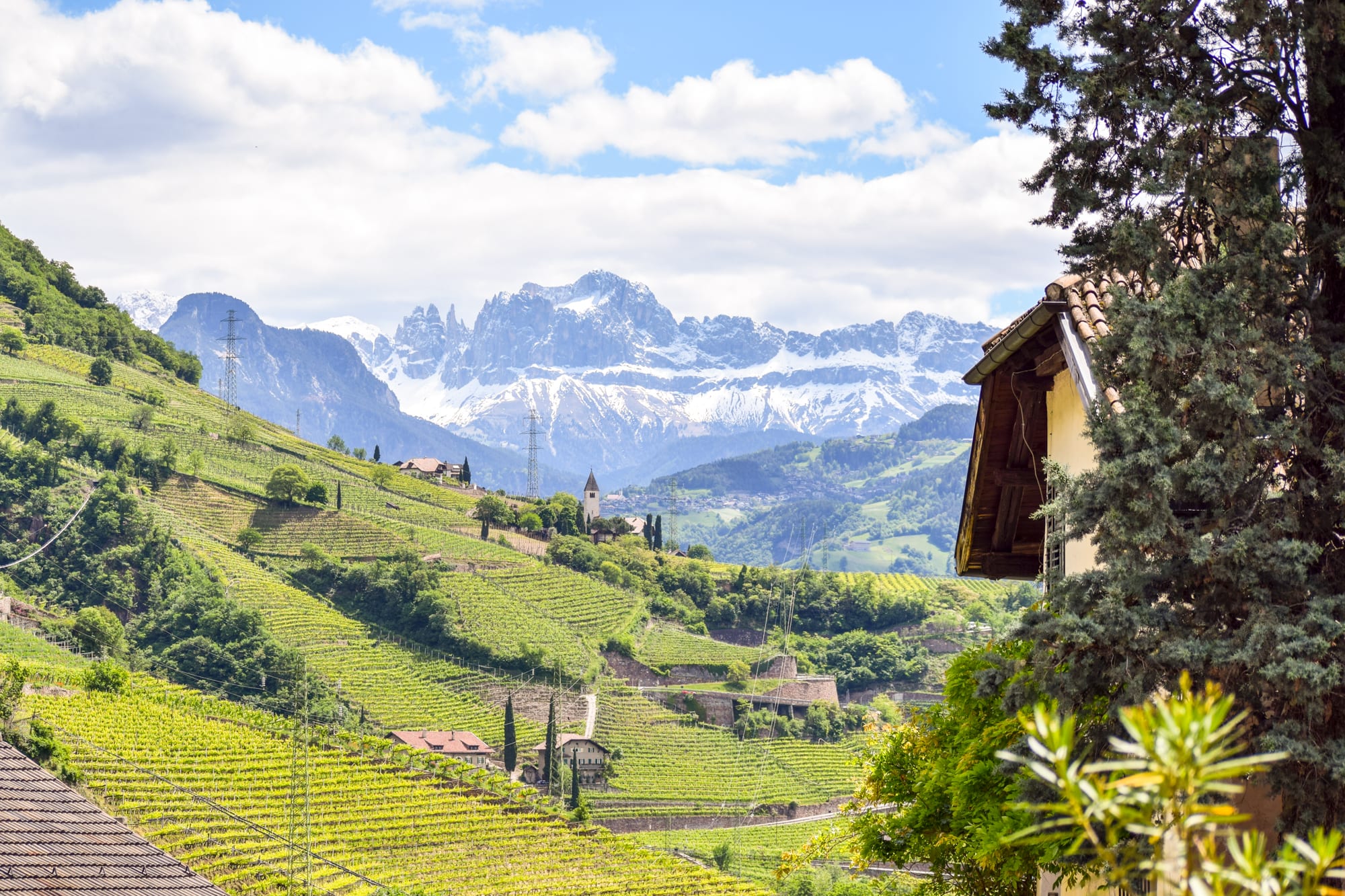 If this article was helpful, you may also want to check out our guide to 101 Essential Italy Travel Tips.
You can use the search bar in the top right corner of the screen (or on mobile, in the pop-out menu) to search for travel guides related to your next destination in Italy.
Have any other tips for what not to do in Italy you would like to share?
We'd love to hear them in the comments below!