Paris vs Rome: it's quite the task to decide which of these two iconic cities to visit!
Both cities boast world-class sights, incredible food, tasty wine, epic history, and enough things to do to keep you busy and enchanted for months on end.
While we strongly believe that you can't truly make a wrong choice with this one, picking either Rome or Paris above the other is not an easy task.
Looking for some guidance?
Here are the criteria we suggest using to make the final call on traveling to Paris or Rome.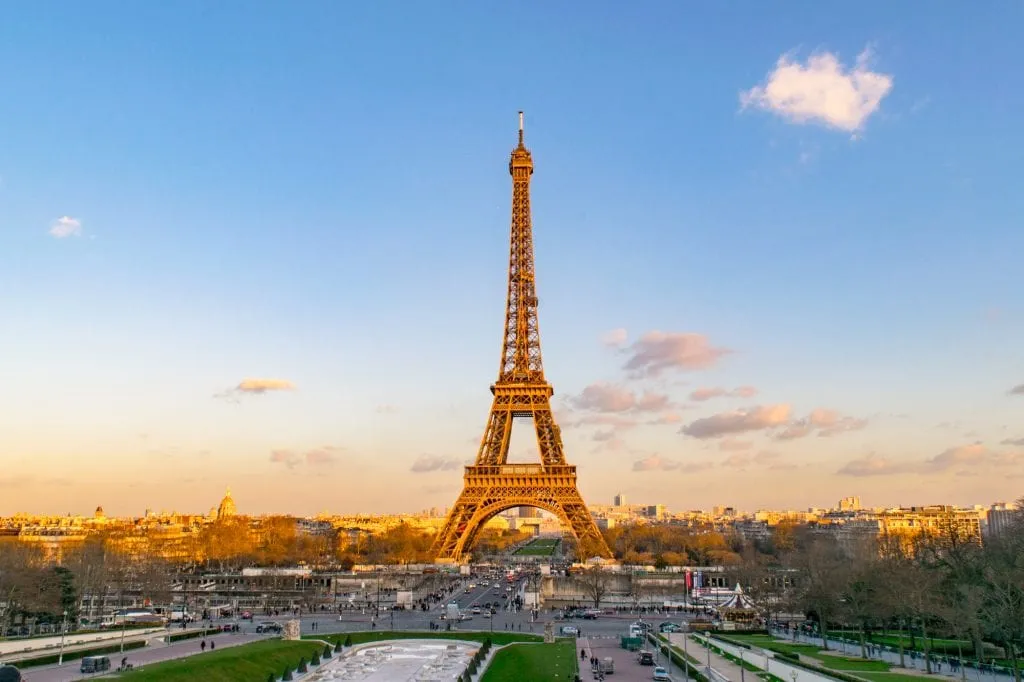 Paris vs Rome: Which Iconic City is Right for You?
Choose Paris to…
… experience some of the best art in the world.
The Louvre. Musee d'Orsay.
We all know those names: they are the home of some of the most incredible art in the world, and they're located a gorgeous 20-minute walk from each other in Paris (the walk will take you along and across the Seine–not a bad way to spend 20 minutes).
These two museums also barely even scratch the surface of the art in Paris: there are dozens of art museums in the city, ranging from the small and quirky to the modern to the classic.
Any art lover could easily get lost for months in Paris!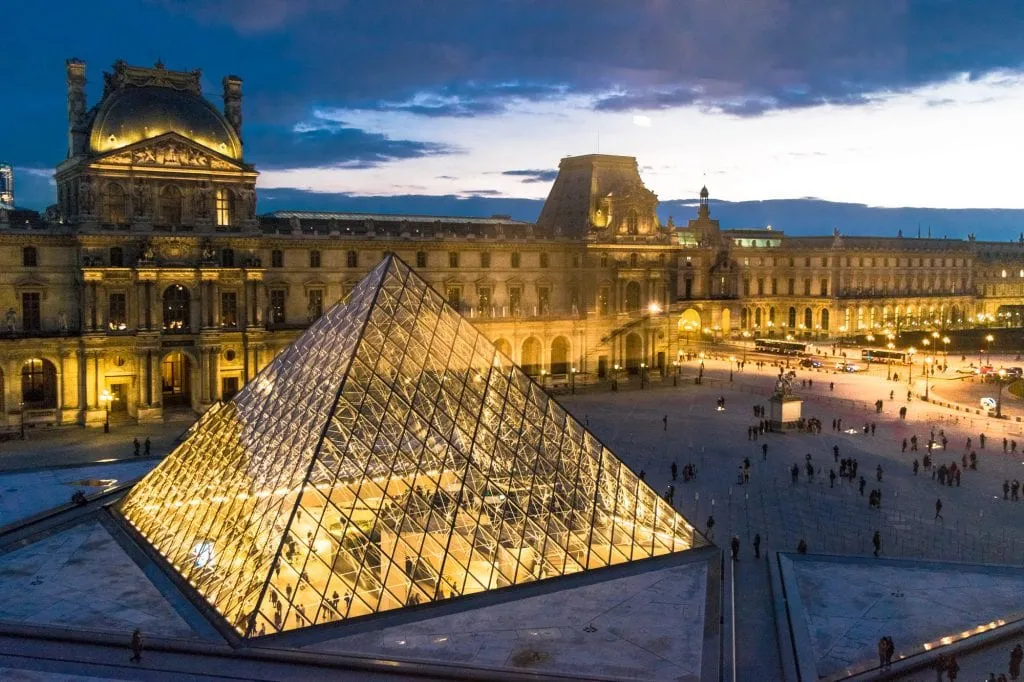 … try your hand at French.
While we tend to believe that the whole "French people are rude" stereotype is massively overblown (yes, even in Paris), there's no denying that Parisians would like you to at least attempt to stumble your way through some basic greetings and restaurant French while you're in their city.
Comparing Paris vs Rome on this point, the Romans appreciate attempts at Italian, sure, but they also likely won't care if you stick to pantomiming and basic English to get around.
… be somewhere it's easier to get around.
Paris may be a large city, but it boasts one of the densest metro systems in the world.
Getting between neighborhoods may occasionally require a ride or two, but nowhere you want to reach as a tourist will be difficult to access (or require suffering through Paris' infamous traffic in a car ride, with the possible exception of getting to and from the airport).
Though Paris and Rome are generally very safe, be sure not to visit without travel insurance!

We use and recommend World Nomads for their affordability, ease of purchasing, and the clarity of their contract.
… walk between many sights.
Paris' best sights are typically clustered together: head to one major sight to start your day, and with a little planning, there's a good chance you won't need to hop on a metro again for the rest of the day.
That's just as well, because wandering through Paris to get to each destination is half the fun anyway: each arrondissement and neighborhood boasts its own flavor, from the Latin Quarter to Montmartre and beyond, and there will be plenty of beauty (and pastry shops) to admire along the way.
… day trip to a Chateau.
If your idea of the perfect day trip out of the city is strolling through the Hall of Mirrors in Versailles or admiring the water lilies in Monet's gardens at Giverny, Paris is the perfect city break for you.
… admire an iconic skyline from all angles.
Paris' skyline, complete with the Eiffel Tower erupting from the center, is one of the most iconic in the world–and luckily for those visiting Paris, it can be admired from about a million and one angles.
From iconic spots like the top of Notre Dame and the Arc de Triomphe to more unusual points like the terrace of Galeries Lafayette department store, those epic views are available all over Paris (and at all price points, too!).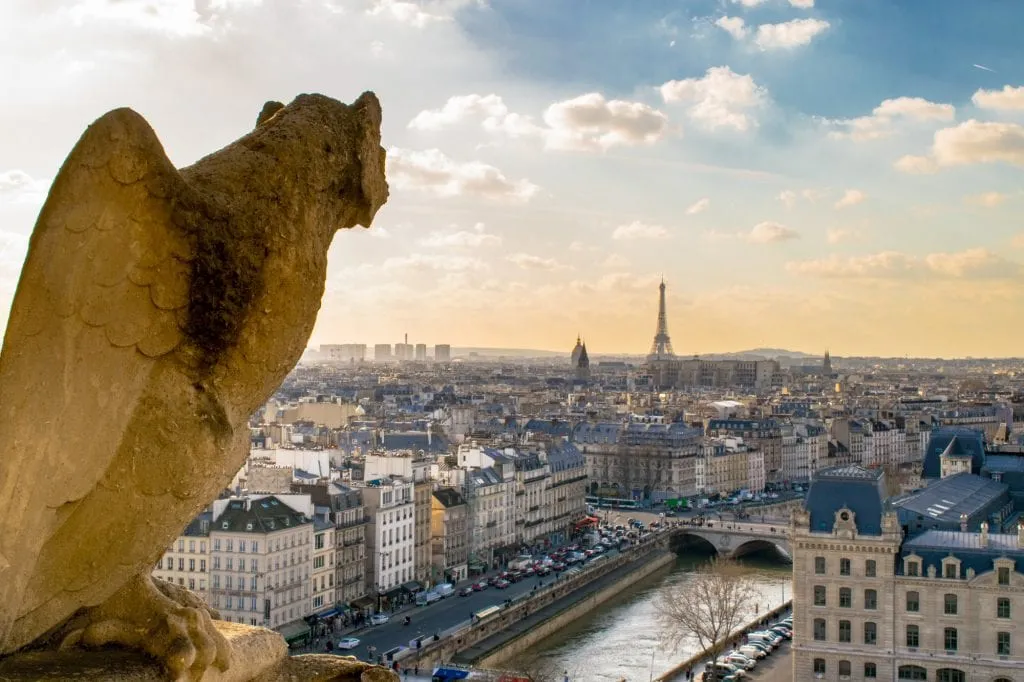 Where We Stayed in Paris
Hotel Bellevue Montmartre — We chose to base ourselves in Montmartre for our second trip to Paris, and were completely satisfied with our choice! Set on a quiet street just a 5-minute walk from Sacre Coeur and a 10-minute walk from a metro to whisk us away to anywhere we needed to go in Paris, we couldn't have found a better location for the price.
The room itself was clean and unremarkable, which was all we were looking for in a place to lay our head at night.
Hotel de Suede Saint Germain — We loved staying in such a central location on our first trip to Paris! Our room was small (typical of Paris), but the hotel's decor was lovely and the location excellent–less than a 15-minute walk from the Musee d'Orsay.
The breakfast was tasty, but overpriced–these days, we would go out for breakfast. Luckily, there's a delicious bakery just a short walk away!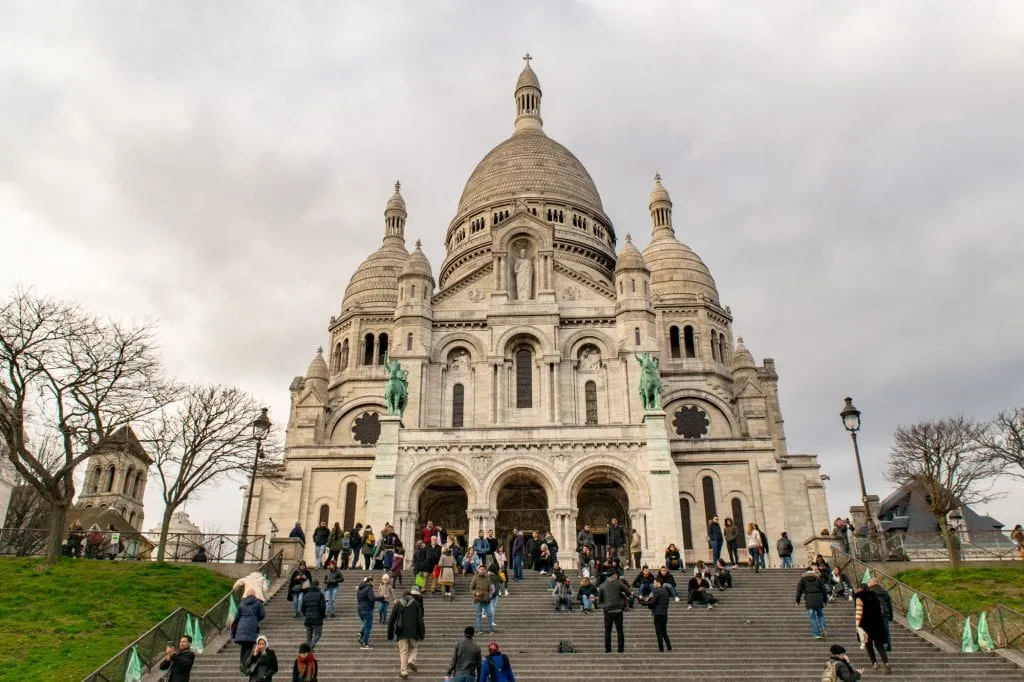 Choose Rome to…
… soak in history of the Roman Empire.
At its peak, the Roman Empire stretched across large swaths of modern Europe, North Africa, and the Middle East… but the center of it all is, of course, Rome.
The Colosseum, the Pantheon, the Roman Forum, Palatine Hill–when you're sightseeing in Rome, you're literally walking through ancient history, and it shows.
… see some impressive archaeological sights.
If Paris is the city of art, Rome is the city of archaeology: archaeological sites like the Colosseum and Roman Forum are located right in the middle of the city center, just begging to be admired from all angles.
… eat lots and lots of Italian food.
Look, we both like French food. But we love Italian food.
So while it may be a tiny bit biased, if you're like us and would rather devour a plate of cacio e pepe than of confit de canard while on vacation (and just to be clear: both of those are delicious, but one is more delicious than the other), Rome is the place for you.
Plus, panna cotta. Seriously.
… take a day trip to a beach.
While heading all the way from Rome to the Amalfi Coast for a day trip is an exercise in headaches and exhaustion, there are several beaches within a couple hours of Rome (even by public transport!) that can easily be accessed for a small taste of the Mediterranean.
… experience an iconic city with only a short layover.
When trying to decide whether to visit Rome or Paris, the amount of time you have on the ground matters.
If you only have a day to spend in the city–say, your plane lands in the morning and leaves that evening–stick with Rome. Paris' airports are both set far outside the city, and getting in and out of the airport (especially with Paris traffic) can be a hassle.
… spend (a little bit) less money.
Paris and Rome are both iconic, incredible cities that rank among the most touristic cities in the world–in other words, neither one is exactly cheap.
However, if budget is a concern, Rome is slightly cheaper than Paris, particularly when it comes to lodging.
… if you're interested in Catholic tourism or the history of the church.
Both Paris and Rome have impressive cathedrals and a deep history with Catholicism, of course, but when it comes to touring Catholic sights, you just can't really top the Vatican.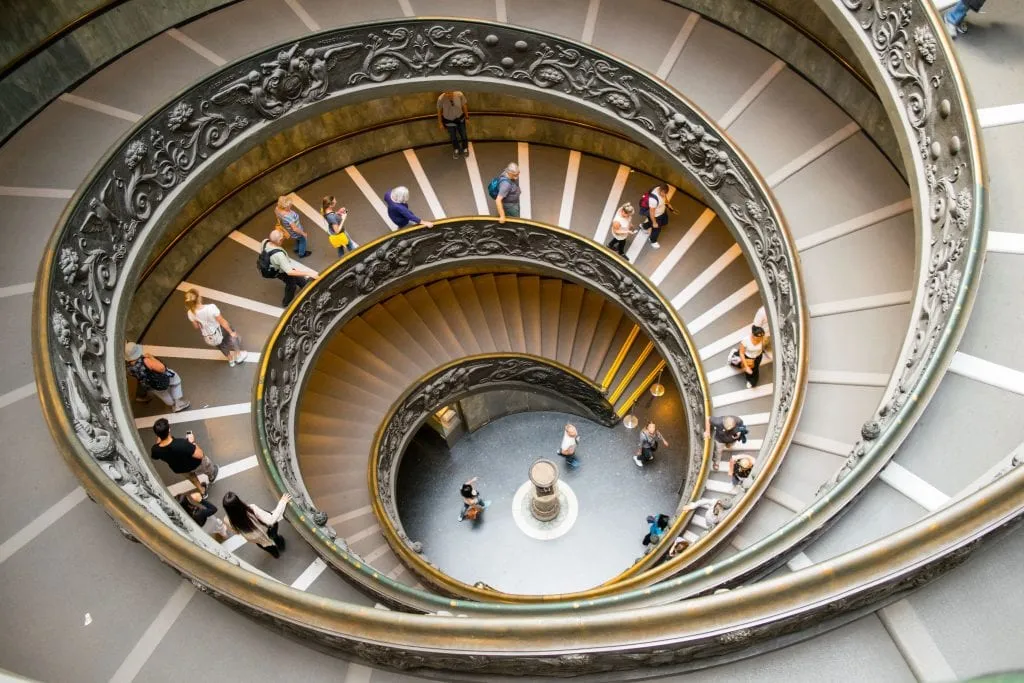 Where We Stayed in Rome
La Cornice Guesthouse — We loved this little guesthouse! It was extremely clean and comfortable, and VERY affordable for Rome.
La Cornice is set slightly outside the main tourist areas, but an easy 5-minute walk to the metro and 20-minute ride got us to the Colosseum and other major sights.
Our favorite part of La Cornice? Eating a nearby Joseph Ristorante for lunch, which we ate at several times on recommendation from the clerk at La Cornice. Just a 5 minute walk away, their lunch special offered a choice of about 10 main courses plus bread, wine, and one of several desserts for 8 Euros/person–it's hard to beat that! The food wasn't anything fancy, but it was very tasty and an amazing deal for the price.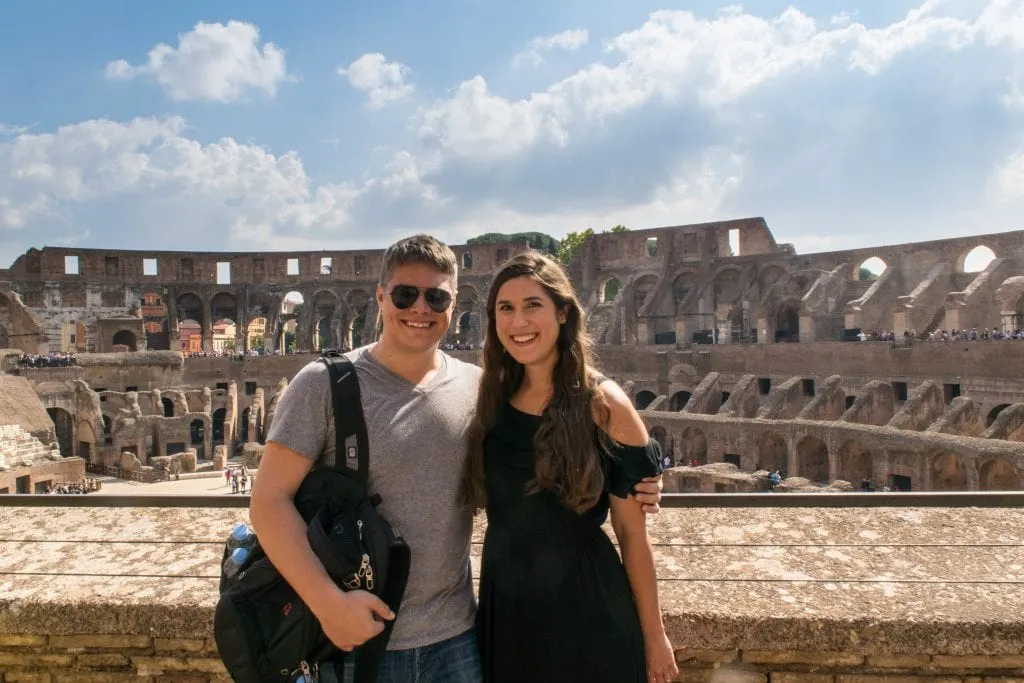 Visit Paris and Rome to…
… drink some fantastic wine.
Paris or Rome: when it comes to wine, you're going to win either way.
Both cities boast the designation of being located in specific regions that are less known for their wines, while also being enveloped by the two most iconic wine-producing countries in the world.
As for the specific ins and outs preferring French or Italian wine, I'll leave that to more discerning palates than our own–for the casual wine drinker, I would argue either place will allow you to sample some of the best wines of your life.
… eat some truly incredible food.
I won't hide my preference for Italian food (even though I certainly enjoy French food as well), but there's no denying that both Paris and Rome are home to some wonderful cuisine.
Whether you choose to visit Rome or Paris, we recommend doing some digging, checking out some reviews, and ensuring you skirt the rip-off tourist joints and eat some delicious food.
While the Michelin Star system isn't perfect, it's a great resource when traveling in France and Italy, as they are the first and third most covered countries in the world in the Michelin Star guidebook (number two is Japan).
If you want to try some delicious, Michelin Star-inspected food but avoid the high prices, consider their Bib Gourmand restaurants, which as essentially Michelin Star's "cheap eats" category.
"Cheap" is a relative term–think around 20 Euros for a meal not including drinks–but it's a good way to find some tasty food that won't disappoint.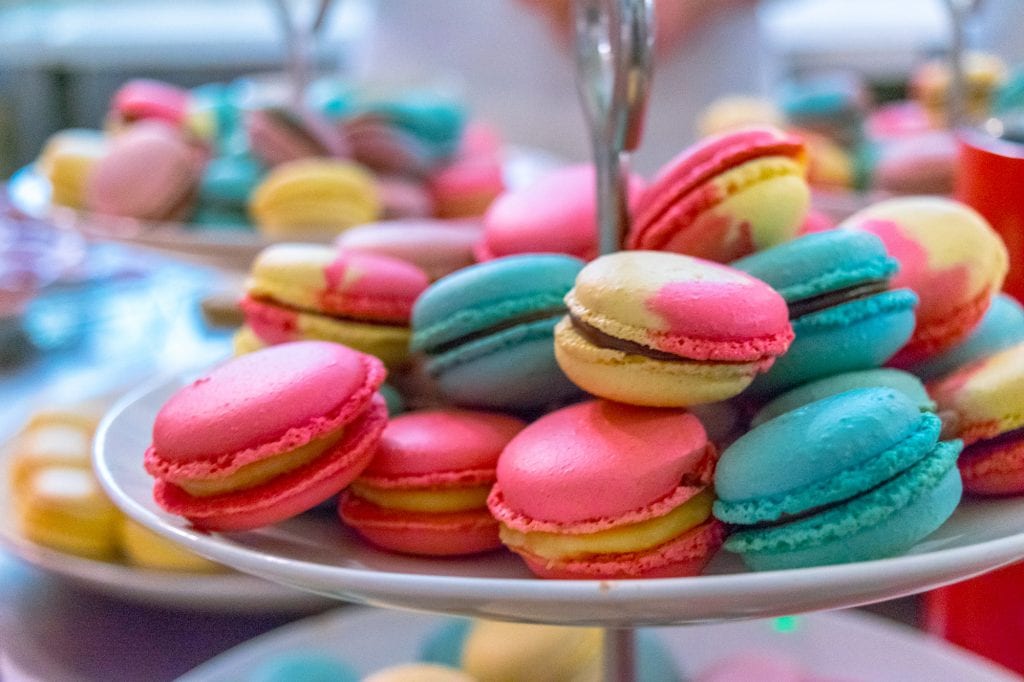 … experience some impressive history.
From iconic sights like the Colosseum and the Vatican in Rome to (literally) underground ones like the Catacombs and Sewer Museum in Paris, there is plenty of history to explore in Rome and Paris.
Regardless of whether you choose to visit Paris or Rome, you'll have a chance to soak in some incredibly detailed history about centuries past.
… visit one of the most iconic cities in the world.
As two of the most visited cities in the world, there's no escaping the fact that you'll be sharing the city with literally millions of other tourists in either Rome or Paris… but there's also no escaping the fact that you'll be visiting a global treasure.
Books, movies, and travel writers have all waxed poetic about the beauty of Rome and Paris, often even twining their names with London so that they trip off the tongue together: "London, Paris, and Rome."
In either Paris or Rome, you'll have the opportunity to admire, in person, epic sights that have dotted photographs, movies, books, and even cartoons (hello, Notre Dame) for our entire lives.
No matter which city you choose, you are in for an incredible treat.
Still having trouble deciding between Paris and Rome?
Consider settling your Paris vs Rome debate based on the type of trip you're looking for.
For Couples: Paris
The city of lovers, of romance, of spectacular love stories… if you're looking for a romantic couples getaway (or a honeymoon!) and you're struggling to decide between Paris vs Rome, the answer is Paris.
For Families: Rome
Paris is a more formal city than Rome, and while you can certainly enjoy a family trip to either, scrambling over ruins and downing pizza is, generally speaking, much more kid-friendly than strolling through art galleries and eating omelets that probably come with something green in them.
For Girls Getaways: Paris
Hit up the nightlife in Montmartre. Learn to bake macarons or croissants. Indulge in a wine tasting. Buy some touristy berets and take pictures of each other in front of the Eiffel Tower.
There are so many iconic things to do for groups of friends visiting Paris, you can't possibly go wrong by booking the trip.
For Solo Travelers: Rome
We asked around and spoke with some solo-traveling friends of ours for this one, and they were decisive: Rome, Rome, always Rome–and save Paris for when you're going with a lover or group of friends.
Okay, but seriously, which one do you like better?
I always hate picking favorites, especially in a battle like Paris vs Rome where I love them both so dearly.
But, if I had to choose, I would say that I prefer Paris over Rome… but Italy over France.
Jeremy disagrees: he's all about Rome (though it's not his favorite spot in Italy) over Paris, citing Paris' higher prices and more formal culture as deterrents.
In other words, we're all over the place on the nuance of our opinions!
But ultimately, we adore both Paris and Rome and expect to continue returning to both cities, over and over again, for decades to come.
So, try not to sweat it too much: when it comes to a Paris vs Rome decision, there's really no way you can get it wrong.