Scrumptious food, delectable wine, impressive history, stunning architecture, immense popularity with tourists, and landscapes that might literally make you weep with joy (especially after a couple of glasses of the aforementioned wine): Italy and France have quite a bit in common as two of the major tourism powerhouses in Europe, so it's no surprise that plenty of people have trouble choosing whether or not to visit France or Italy in a given year.
While the countries certainly have plenty of similarities when it comes to what they can offer tourists, they're also entirely distinct destinations, each boasting different highlights and cultural quirks that make them incredibly wonderful to visit.
To us, trying to choose between France and Italy feels a bit like trying to choose between our right hand and our left.
They're both incredibly important, have similar appeals for travelers, and it's impossible to imagine life without them… but they do have distinctions.
Trying to decide whether to visit Italy or France?
Here are a few essential tips to help you narrow it down.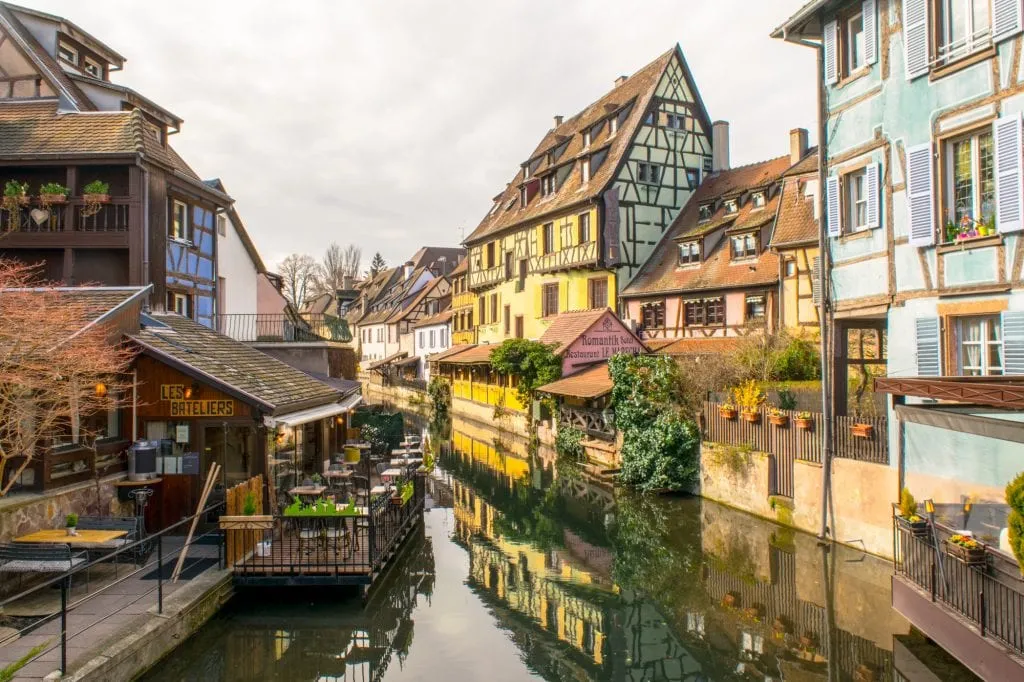 Some links in this post may be affiliate links. If you make a purchase through one of these links, we may earn a small commission at no extra cost to you. Please see our

disclosure policy

for more detail.
Choose France if…
… you've always wanted to see Paris.
There is only one Paris.
And no matter how many cities claim to be the Paris of insert region here, there is nothing like the original.
If Paris is on your dream travel list and you can't imagine planning your upcoming trip to Europe without it, book your ticket to France!
… you're excited to try your hand at French.
The French (okay, mostly Parisians) are well-known for their reputation of wanting visitors to at least attempt their language when they visit.
While we consider the reputation fairly overblown and have generally found French people perfectly welcoming, you definitely want to learn some basic French phrases before visiting!
If you're excited about trying your hand at learning French in France, France is the trip for you.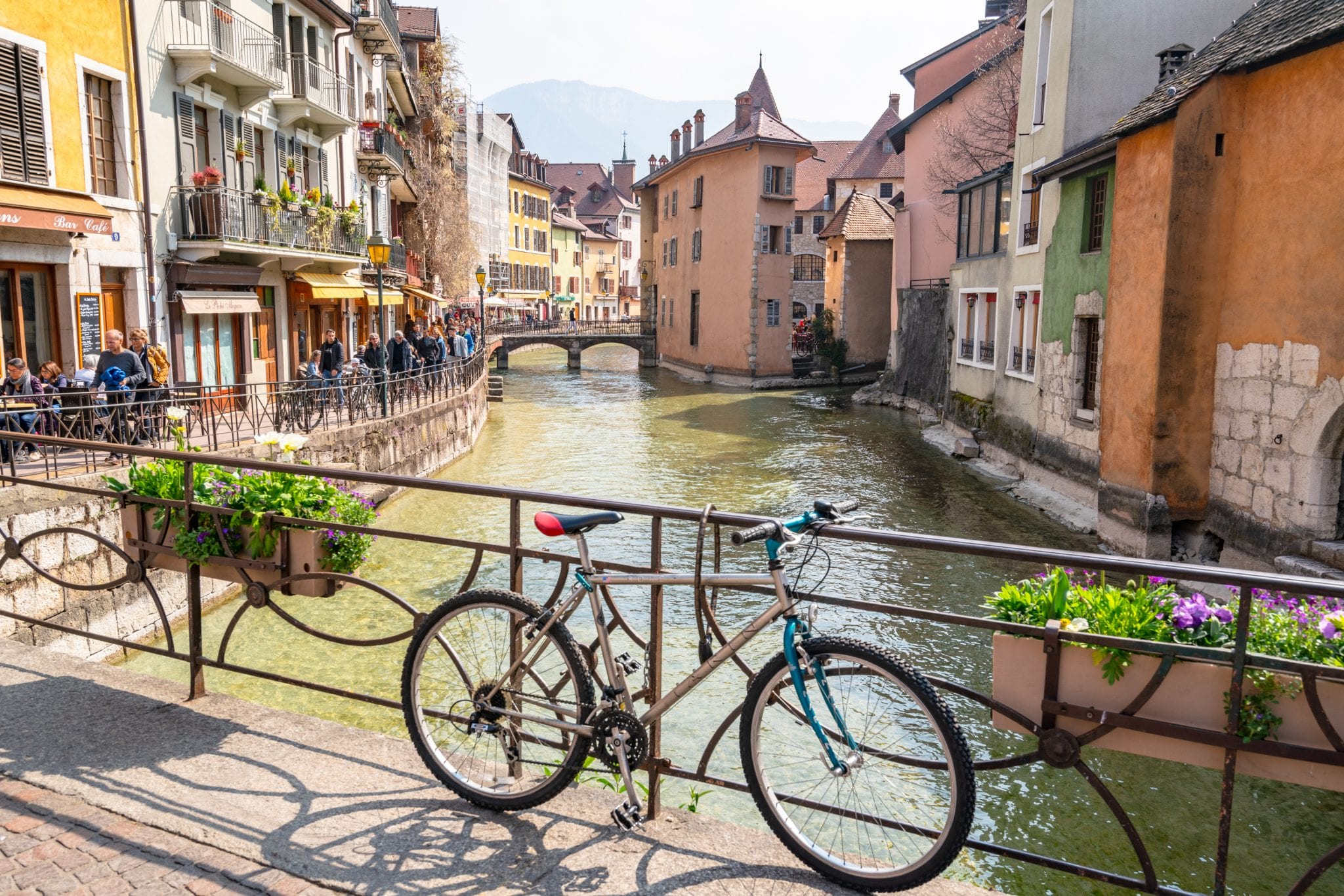 … you want to take a road trip but are nervous about driving.
Both France and Italy are home to magnificent regions worthy of a road trip, but for foreign visitors, driving in France can be a bit less intimidating than driving in Italy.
That is largely because the drivers are less aggressive–and that becomes even truer the further south in Italy you travel (we love a Sicily road trip, but it's undeniably a bit intimidating for cautious drivers).
Plus, from Provence to Alsace to Bordeaux to Normandy and the Loire Valley, there's no shortage of amazing road trips in France!
Choose Italy if…
… Venice is high on your wishlist.
Much like Paris, Venice suffers from a slew of cities declaring to be the Venice of Wherever… but there is only one Venice, and it is utterly unique: there is nowhere like it in the world.
If you are dying to see Venice… there's no substitute in France (no, not even Annecy, though we love it there), so head directly to Italy.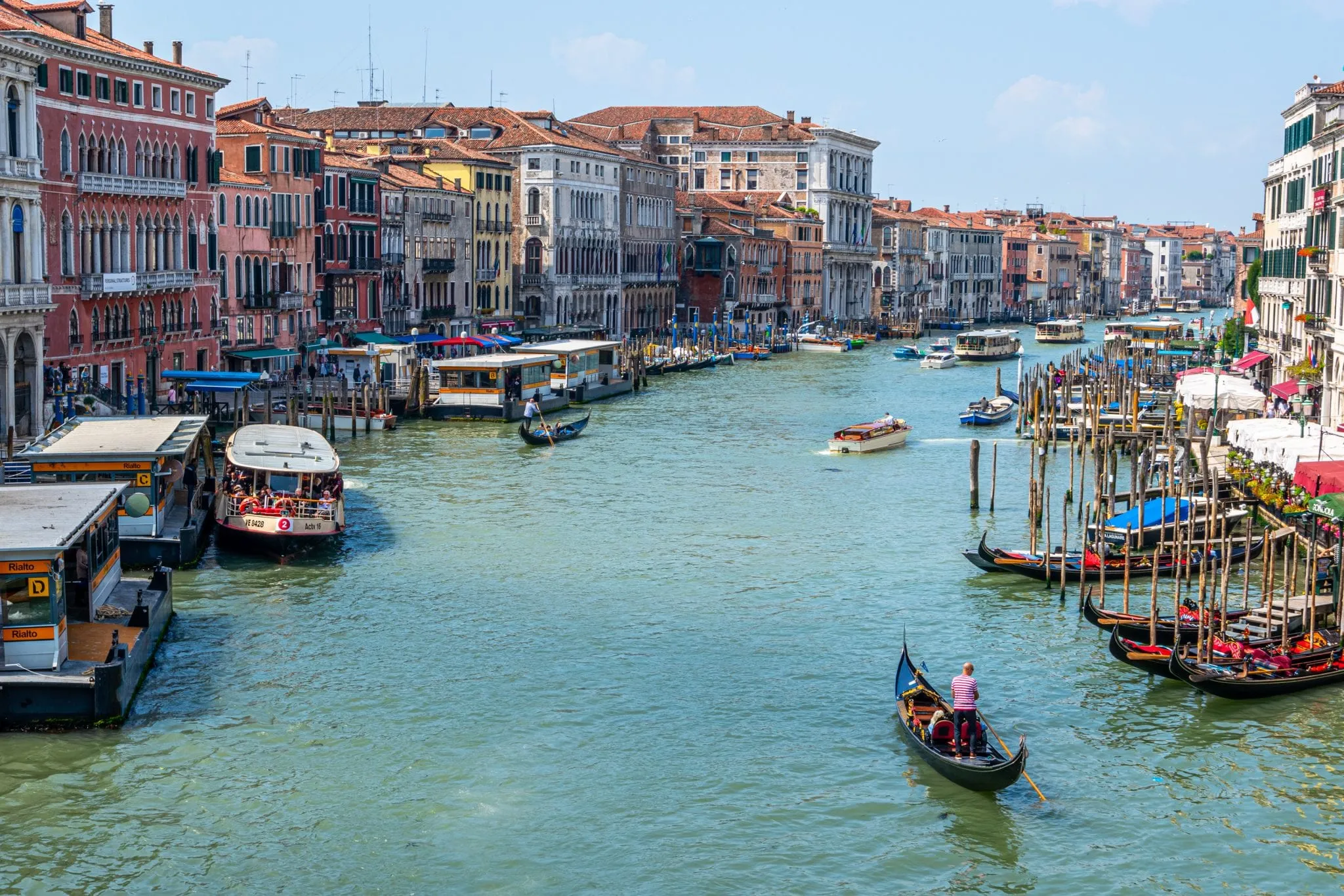 … you want to keep an eye on the budget.
The cost of travel in either France or Italy clearly varies dramatically based on where exactly you go and what kind of trip you plan.
However, while budget travelers can find a way to make do in France and luxury seekers will find no shortage of pampering in Italy, generally speaking, Italy is more affordable to travel in than France.
That is especially true if you avoid the northernmost regions (and the further south you go, the cheaper it gets).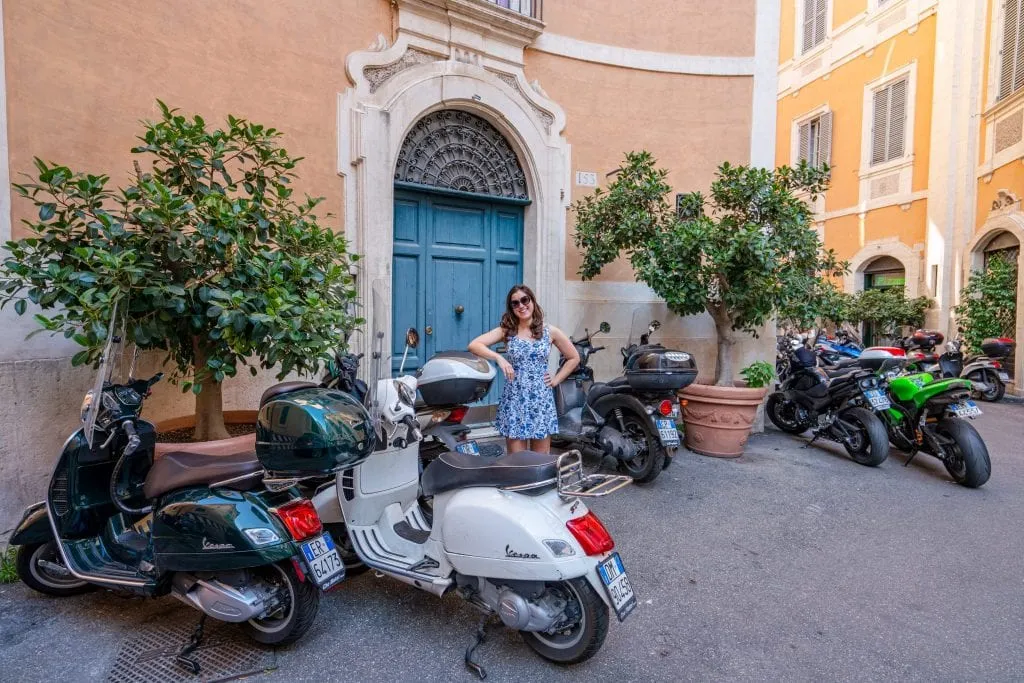 … coffee is a priority.
France has amazing food, but no one does coffee like the Italians–so much so that we've even written an entire guide to coffee in Italy!
While we certainly enjoy sipping a cup of coffee and people-watching from the many cafes in France, for the pure drink alone, Italy consistently boasts a superior experience in our opinion.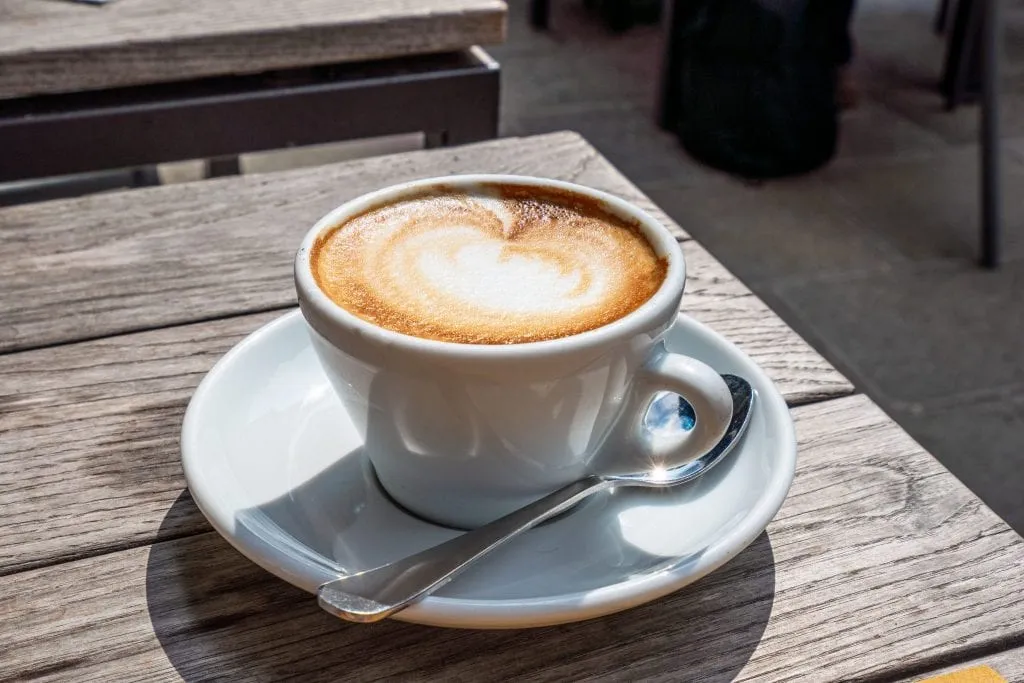 … you want to see more of the best-known highlights with less time.
Seeing all of France or Italy is clearly a project worthy of a lifetime, but there's no doubt you can cover more of Italy's top 10 best-known sights in, say, two weeks than you can of the same in France.
France's best-known destinations–Paris, Provence, the beaches of Normandy, Bordeaux, and the French Riviera, for example–are best visited through multiple trips.
For Italy, on the other hand, Rome, Florence/Tuscany, Cinque Terre or the Amalfi Coast, and Venice can be worked quite nicely into a two-week trip, and people determined to do it all can even add on a day trip to Pompeii from Rome or the Amalfi Coast.
While there is clearly far more to do in both countries than what I have listed, if you're looking for a taste of several of the major highlights of Italy or France in one trip, that's easier to accomplish in Italy.
Visit both France and Italy for…
… incredible food & wine.
The cuisines of Italy and France are some of the best known–and best-loved–on the entire planet, and both Italy and France are famous for their food.
Whether you end up devouring carbonara in Rome or confit de canard in Paris, and whether you sip wine in Bordeaux or Tuscany, you will definitely eat and drink very, very well on your trip to France or Italy.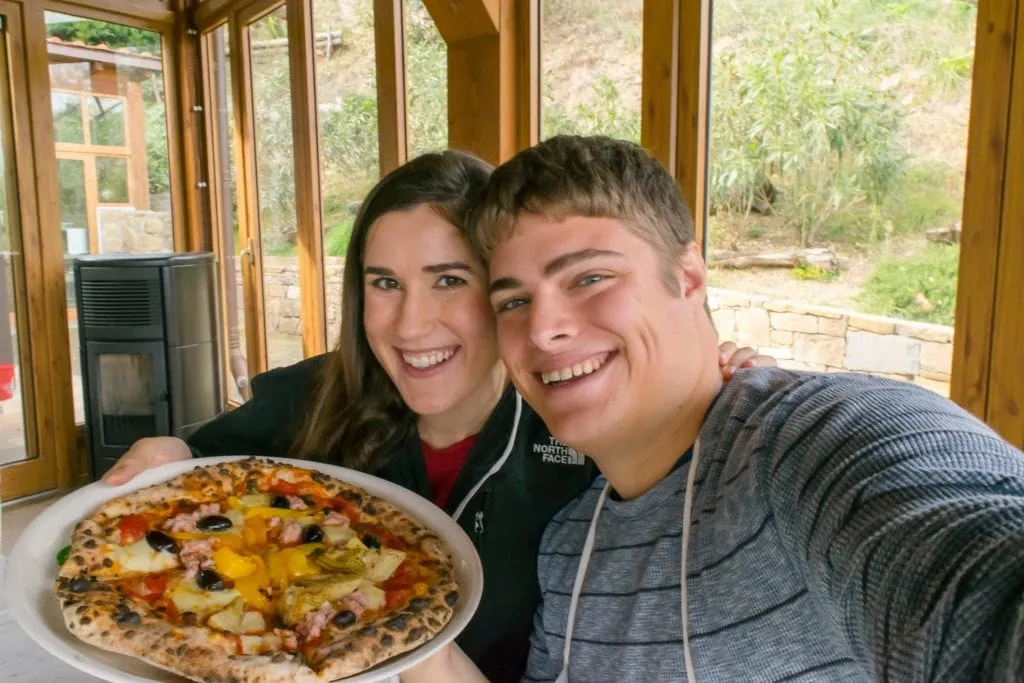 … world-class cities.
Both France and Italy are packed with cities that bucket lists are made of: Paris and Rome are just the tip of the iceberg, and there's no doubt that city-lovers will find something to love in the unique nature of each country's beautiful cities.
… dynamic landscapes.
Magnificent coastlines, snow-capped mountains, rolling hills of farmland… all of these things can be found in spades in both Italy and France, and whatever landscape you're seeking on your trip to France or Italy, you'll be sure to find it in either place.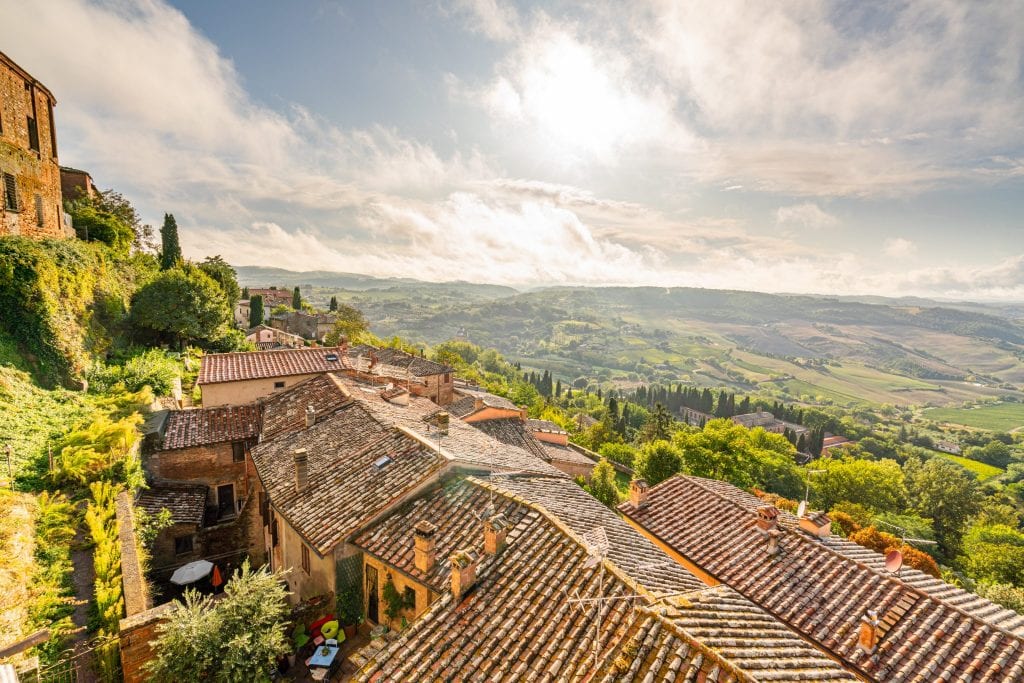 … hilltop towns.
Have you been dreaming of admiring rolling landscapes and vineyards that go on endlessly from the top of a tiny town perched on the highest hill around?
Whether you visit France or Italy, you'll have your pick.
Tuscany and Provence are both lousy with options for this, and surrounding regions in Italy and France both have some to choose from as well!
Okay, but which one is our favorite?
Choosing our favorite between beloved destinations is a task that is nearly always ridiculously hard and occasionally downright impossible.
France and Italy are two of our very favorite places on the planet, and after many visits to each, we're nowhere near done exploring either of them.
But, if we had to choose whether to say goodbye to France or Italy for, say, five years or more… we'd say goodbye to France and keep Italy.
That being said, there's plenty of people who feel the opposite–and we would despise letting go of either one.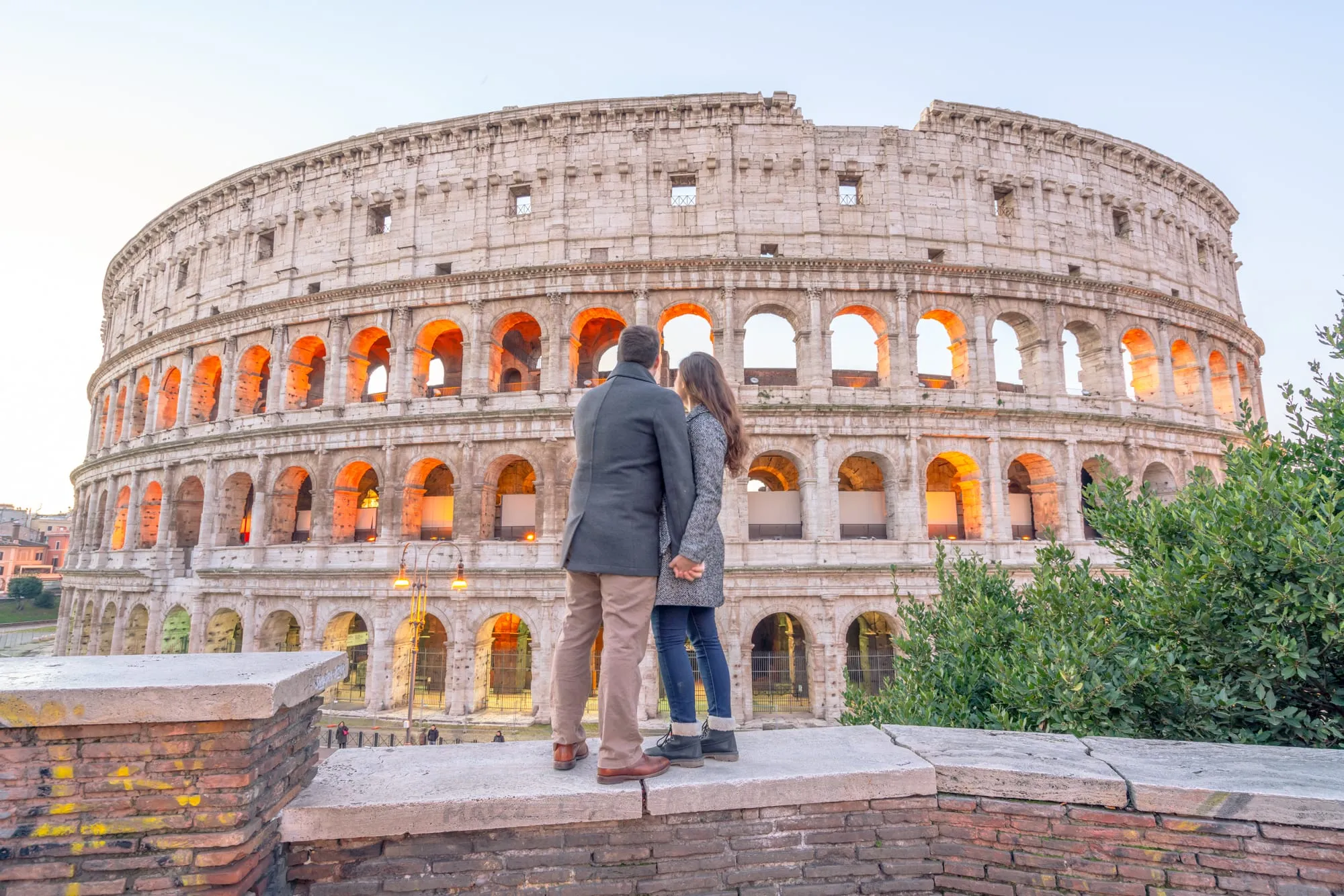 France or Italy: The Final Decision
Still can't choose between Italy and France?
If both destinations call to you so strongly and combining them isn't an option (which, psst: check out budget airline flights between Paris, Lyon, Marseille, and Nice to cities like Rome, Pisa, Naples, Bologna, Milan, and Venice), consider choosing to go to France or Italy based on which plane tickets are cheaper.
Still not sure? You can even decide by flipping a coin–seriously.
Because the truth is, whether you end up in Italy or France, you're bound to have an absolutely magnificent trip.
---