Prague or Budapest, Budapest or Prague: it's a common question when planning a Central European trip these days, as both cities have risen in tourism prominence over the last decade or so.
Most people who have been to both have a strong preference for one or the other (including us!), but the truth is, these are both incredibly beautiful, captivating cities that are worthy of a spot on any Central European travel itinerary.
Trying to choose which to visit, Prague or Budapest?
Here's some advice to help with your (difficult) decision.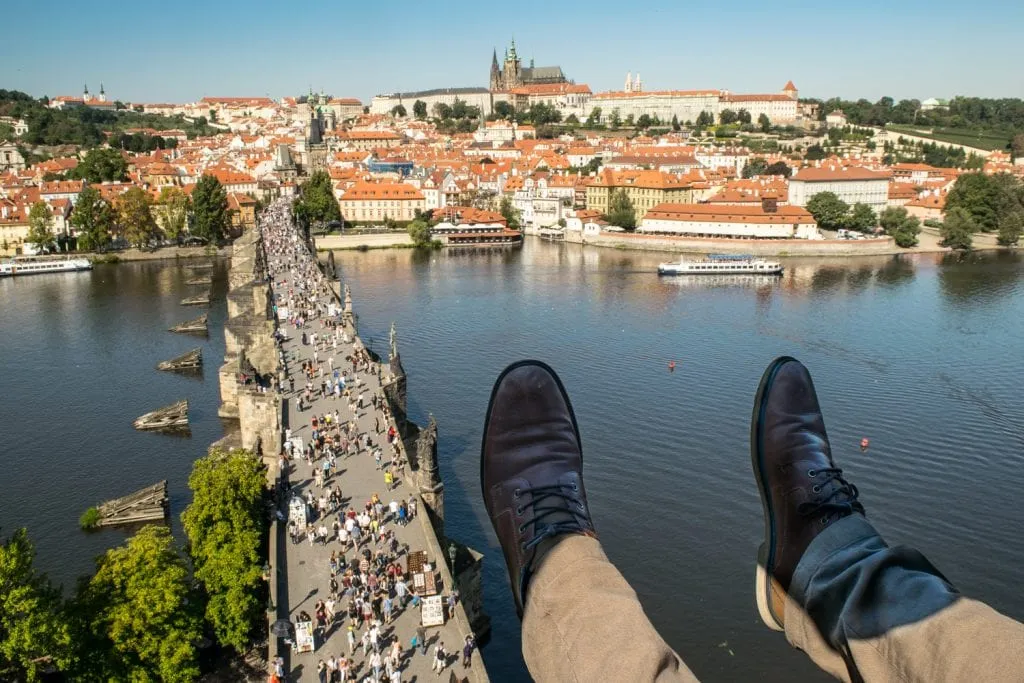 Some links in this post may be affiliate links. If you make a purchase through one of these links, we may earn a small commission at no extra cost to you. Please see our

disclosure policy

for more detail.
Choose Prague if…
… You have just a couple of days.
Time can be a factor when choosing to visit Prague or Budapest, and when it comes to quick visits, Prague makes it easier to cover ground quickly.
Prague's main sites are very compact, and most can be reached on foot fairly easily from the others.
We rarely used public transportation in Prague, with the exception of returning to the neighborhood our Airbnb was located in!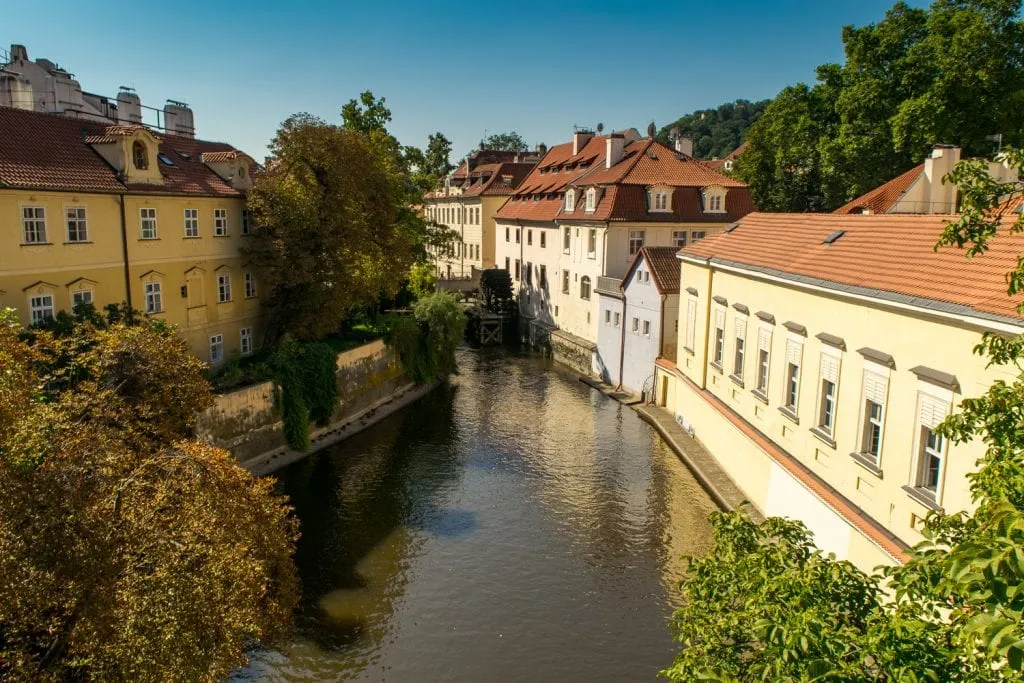 … You want to walk around in a fairy tale.
Prague is a city that just oozes beauty, and that beauty is amplified by the fact that its most gorgeous areas are incredibly concentrated.
Prague's Old Town and Castle District lie on opposite sides of the Vltava River, and the Charles Bridge connects the two for tourists (just plan on fighting for elbow room during the crossing unless you're doing it at dawn!).
… You prefer beer.
Sound silly?
Not really–the Czechs take their beer seriously, and Prague is a beer drinker's paradise.
And yes, it actually is cheaper than water, making it a fun way to stick closer to your Prague travel budget.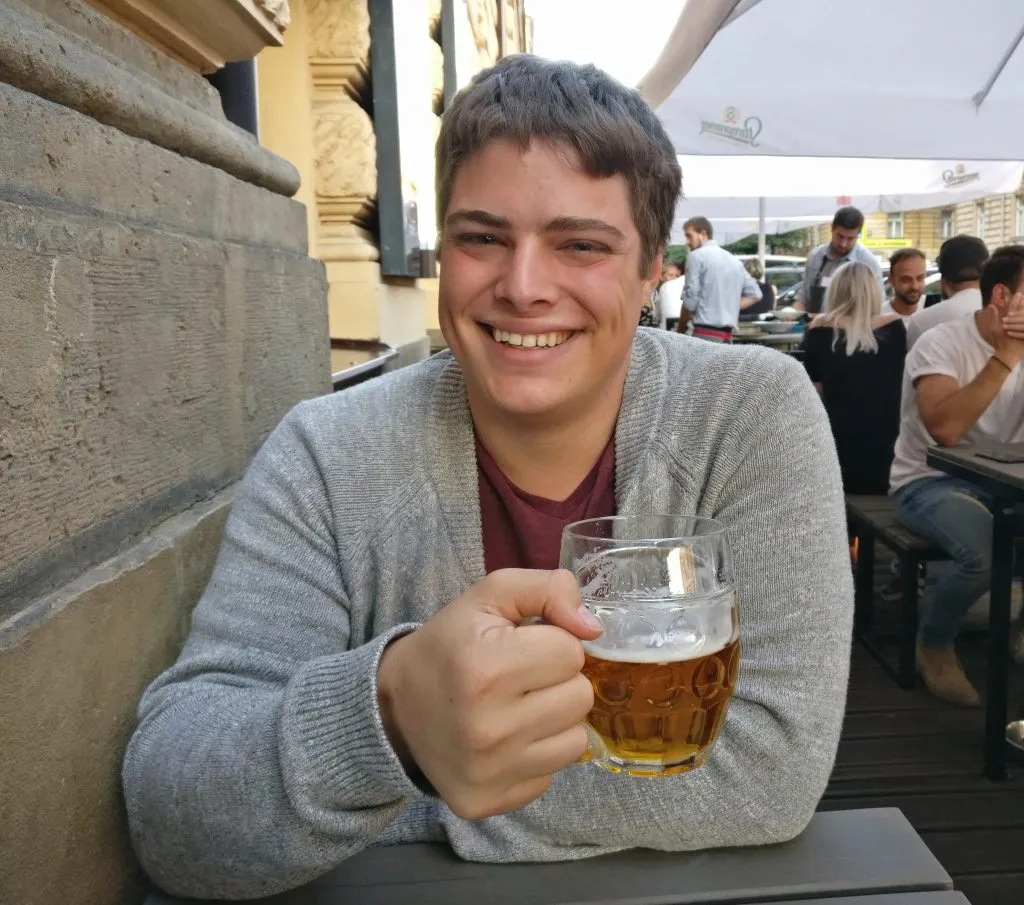 … You want to visit an older city.
Both Prague and Budapest are technically medieval cities, of course, but Prague has much more to display in terms of older, fairytale-style architecture.
While the "Buda" side of the river in Budapest is quite old, the "Pest" side saw its heyday in the 19th century, which is when famous structures like St. Stephen's Basilica and the gorgeous Parliament building were built.
Even in Buda, traveler's favorites like Fisherman's Bastion are not terribly dated in European terms.
Prague's famous structures commonly date back to the Middle Ages, including the Charles Bridge, St. Vitus Cathedral, and Prague Castle.
It also famously sustained very little damage in WWll, unlike Budapest.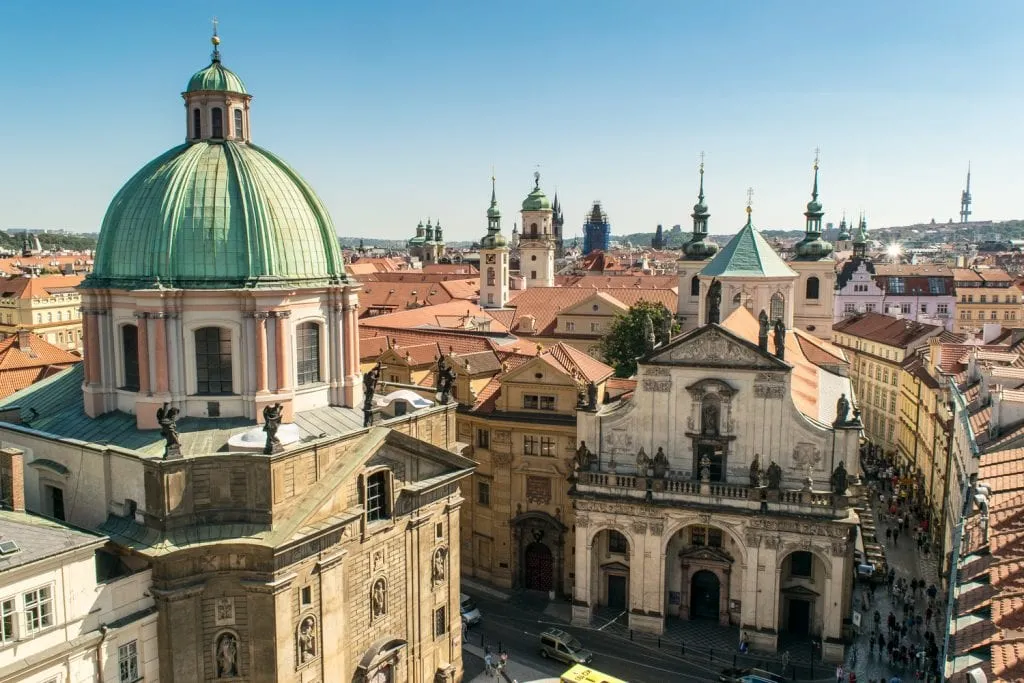 Where to Stay in Prague
Budget
Central Spot Prague Apartments — If you want simple, clean lodging at a budget price and don't want to sacrifice much on location, Central Spot Prague Apartments is a great option in the city.
Midrange
Gorgeous Prague Rooms — You can't ask for a better location than this! Spacious rooms, a perfect location, and a moderate price are a fantastic combination.
Luxury
Royal Route Residence — A beautifully decorated apartment just steps from Old Town Square, plus wonderful views–what more could you ask for in Prague?
Choose Budapest if…
… You have more time to spend in the city.
While our first trip to Budapest was for three days and it is definitely worth the visit even on a short timeframe, we left feeling like we had barely scratched the surface of the city.
Contrarily, after four days in Prague, we left feeling like while we certainly weren't experts on the city and hadn't gotten off the beaten path, we had covered the tourist highlights pretty thoroughly.
… You want to try out the thermal baths, ruin bars, and cafes.
Budapest's famous thermal baths are an incredible experience that isn't available just anywhere–we love them and would recommend the experience to anyone.
The city's ruin bars and cafes have also achieved broader recognition in recent years: the biggest ruin bar, Szimpla, reminds us of Metelkova in Ljubljana, and we have now enjoyed coffee and cake in Budapest in some of the most magnificent coffee shops I can imagine!
The best part of all of these things?
They're not something you do once to check them off a list, they're experiences you can keep going back to in order to enjoy the city again and again.
… You prefer wine.
Imagine our surprise when we learned that Hungary has 22 distinct wine regions!
True, they're not all going to gain global recognition, but Hungary produces some tasty wines.
… You're looking for a cheaper experience overall.
While both cities are known for being affordable compared to European staples like London, Paris, and Rome, Prague certainly comes off as the more expensive of the two from where we are sitting.
Lodging in Prague was a bit pricier (and had less choice in our price range of aiming to spend $40 or less per night), food is pricier, and tours are less affordable.
We hesitate to make a sweeping judgment about cost based on only our limited experiences, but Prague definitely left the impression of costing more than we expected (except for the beer–that was cheap!), while Budapest continues to provide amazing value all around.
Where to Stay in Budapest
Budget
Jackquaters — Located right next to Vaci Utca and only 100 meters from the Danube, Jackquaters is the perfect location for anyone visiting Budapest. Budapest highlights like the Chain Bridge and Great Market Hall are within easy walking distance.
Midrange
Hotel Erzsébet — With Central Market Hall and Vaci Utca at your fingertips, you definitely won't go hungry while staying at the beautiful Hotel Erzsébet!
Luxury
Hotel Mika Superior — Not only does Hotel Mika Superior offer beautiful rooms, fabulous service, and a delicious included breakfast, it's located in the old Jewish Quarter of the city, near the Dohany Street Synagogue and Hungarian Opera House–which is one of our personal favorite neighborhoods to stay in while in Budapest.
Ultimately, both Budapest and Prague are well worth visiting–these are gorgeous, historical European capital cities that both deserve your time and attention.
If you have to choose Prague or Budapest, though, there are definite costs and benefits to each–and for every person who has visited both, you'll likely run into a stubborn opinion about which one is "better"!
I've done my best to write this blog post with as fair an outlook as possible–we did enjoy both cities, after all–but in the Prague vs Budapest battles among passionate defenders of each city, we'll always choose Budapest.
Prague is incredibly beautiful to look at, and we loved checking out highlights like the Charles Bridge and the Kafka Museum, but we left feeling like we had found much of what we had come for in one visit (a notable exception being the Christmas markets–we'd love to return to Prague in winter one day).
Additionally, Prague's fairytale buildings paired with the city's crowds (amplified by how compact the most popular tourist sites are–the bulk of the tourists are generally in the same places!) left us feeling a bit like we were in actual Disney World after a few days.
Don't listen to any articles that claim that this is still an "underrated" destination: Prague is crowded–with large tour groups, with stag parties, and with independent travelers of all ages.
Budapest, on the other hand, is a city that we expect to return to again and again over the years–a place that feels both comforting and exciting, with more to explore than even a half dozen trips could cover.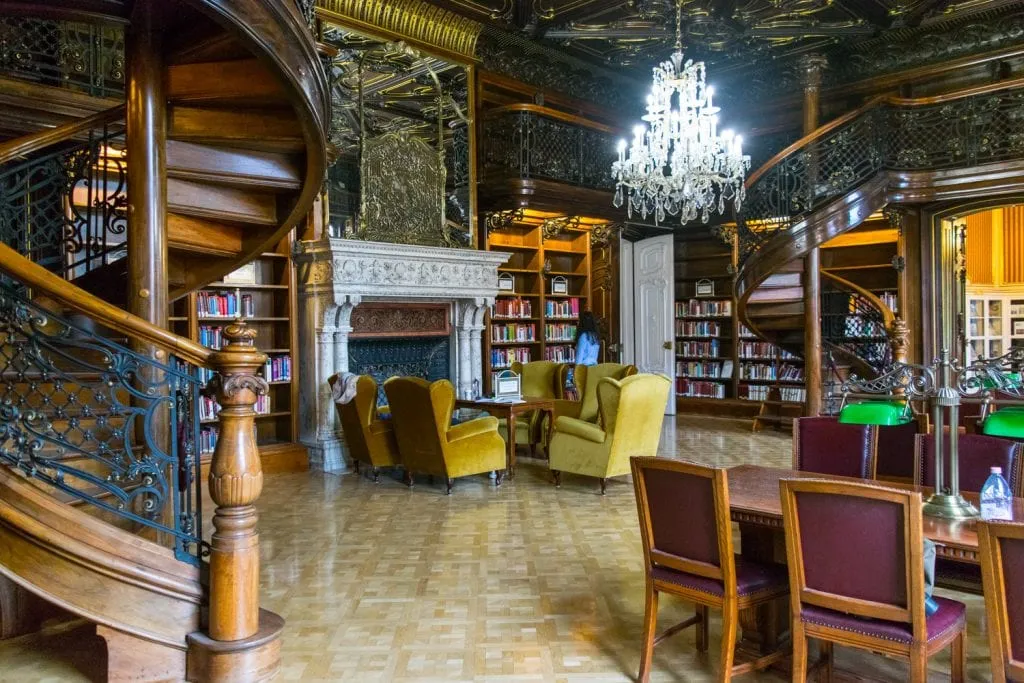 While Budapest's highlights necessitate a bit more travel time between them, as they're concentrated in a few different areas of the city, that also gives the tourists room a branch out and helps Budapest avoid the Disney World effect that we felt so strongly in Prague.
Unlike Prague, we feel like we can fall into a routine and "live" here, even temporarily, and Budapest's cultural highlights, from thermal baths to sipping cappuccino's in some of the world's most beautiful cafes, never get old no matter how many times we participate.
Even something as simple as the view of the Danube River at night, cutting through the city as Buda and Pest light up on both sides of the river is magical–and even two visits later, we're not done experiencing it yet.