With its regal architecture, stunning setting along the Danube, delicious food, and compelling history, spending even just one day in Budapest is always a treat.
Can you see all of Budapest in a day?
Most definitely not–in a perfect world, I'd suggest no fewer than 3 days here, and we personally still have plenty of things to do in Budapest on our wish list after spending several weeks in the city.
But schedules don't always work in our favor, and with a little advance planning, an early alarm clock, and some luck, you can see a surprising amount of Budapest in one day.
Trying to pull off one perfect day in Budapest, Hungary?
Here's how to structure your Budapest itinerary!
Budapest in One Day Itinerary
Start your morning bright and early at Fisherman's Bastion.
Beautiful Fisherman's Bastion, with its fairytale-castle-like architecture and amazing views of Budapest, is the perfect place to kick off your one day Budapest itinerary.
While Fisherman's Bastion was only built in the late 19th century and never acted as a castle, that doesn't change the fact that it's one of the most beautiful places to visit in Budapest!
Seeing the city from above while it is bathed in the morning light is a special experience–and so is beating the bulk of the crowds to this incredibly popular viewpoint.
Duck inside Matthias Church.
Directly behind Fisherman's Bastion sits the colorful and striking Matthias Church.
With its brightly colored tiled roof, detailed painted interior, and architectural splendor, it's no surprise to learn that this building has quite a history!
Dating back to the 13th century, Matthias Church has, among other highlights, played host to royal weddings, the coronations of two Habsburg Kings, and spent 150 years as a mosque.
Its current colorful rooftop, though, is the product of a more recent facelift: it was installed in the late 19th century when Fisherman's Bastion was built!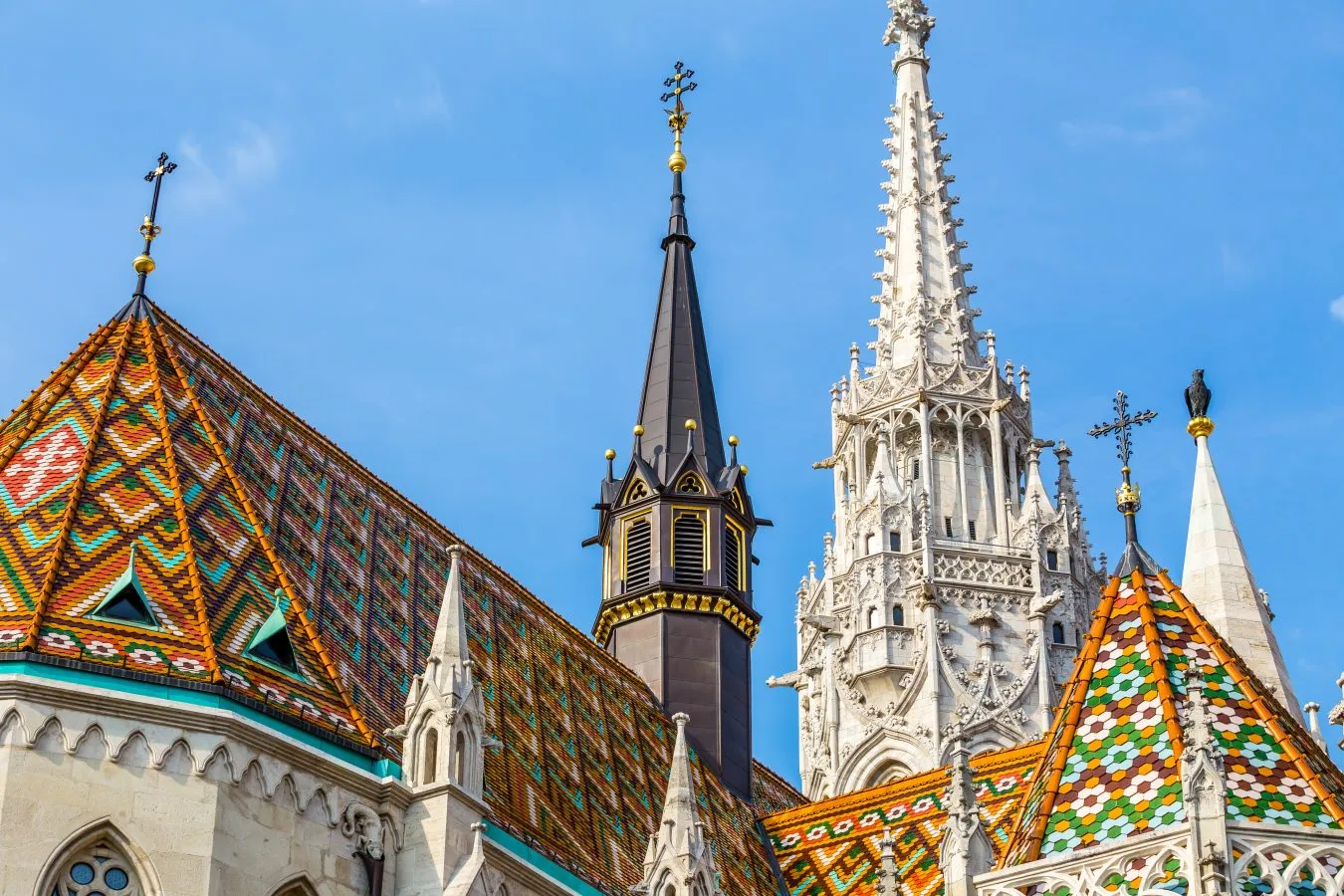 Take the funicular down from Castle Hill.
The fastest–and arguably most fun–way to get from the top of Castle Hill where you visited Fisherman's Bastion and Matthias Church to Budapest's iconic Chain Bridge is to take the Castle Hill Funicular.
Originally built as public transportation in the 19th century, the funicular is now used exclusively to ferry tourists up and down beautiful Castle Hill.
Not in the mood for a funicular ride, or the line is too long?
Don't worry–you can catch a bus as well.
Stroll across the Chain Bridge.
Budapest's Chain Bridge is arguably the second-most recognizable feature of the city, just behind the Hungarian Parliament building.
A walk across here will not only give you an up-close-and-personal view of the bridge, complete with its imposing lion statues, but also the Danube, Parliament, Margaret's Island, and several other bridges and features of Budapest.
We always make a point to walk across the Chain Bridge on every visit to Budapest–it's just too much fun to miss!
Stop by the Shoes on the Danube monument.
Once you exit the Chain Bridge on the Pest side of the river, turn left and stroll along the Danube.
The views of Buda across the water and Parliament ahead are lovely, but be sure to keep an eye out for the Shoes on the Danube monument as well.
These brass shoes are permanently affixed to the bank of the Danube to tell a very sad story: the shoes are installed as a memorial to people (many of them Jews) who were murdered along the banks of the Danube in Budapest in 1944 and 1945.
Before being shot and having their bodies fall into the Danube to be swept away, victims were forced to remove their (valuable) shoes, so as not to waste them.
And, while I hate to even have to say this, things I've seen and heard about happening here compel me to point out that this is definitely not the place for Instagram photos or selfies.
Stay respectful, please.
Marvel at the Hungarian Parliament.
The magnificent Hungarian Parliament building is nothing if not opulent.
As the most recognizable feature of Hungary and perhaps one of the most beautiful seats of government in all of Europe, it is an incredible building that absolutely deserves some attention during your one day in Budapest.
If you'd like to take a tour inside the building, you'll need to book a tour at least a few days in advance.
When updating this post in 2023, I was surprised to see how far in advance tickets are booked out–so the further ahead you can plan this visit, the better!
(If tickets are sold out for your dates and you want to be sure to visit, another option is booking a third-party guided tour like this that includes a visit to Parliament).
If you'd rather not fork over the forint, admiring the building up close from the outside is definitely still worth the visit.
Make your way to St. Stephen's Basilica.
Named for the first King of Hungary (you'll definitely see St. Stephen's name a lot around the city!), St. Stephen's Basilica has a beautiful interior, beautiful views from its rooftop, and–for an unexpected twist–St. Stephen's right hand.
Whichever of these highlights does (or doesn't!) appeal to you, there's no doubt that almost everyone can find something interesting about St. Stephen's Basilica.
We definitely recommend climbing the tower if you have time, but keep in mind that the elevator option still requires some stairs, so those with mobility issues should probably abstain.
Stop for coffee and cake and Central Cafe.
There are endless opulent coffee shops in Budapest, a relic from its glitzy 19th-century heyday, but we're personally partial to Central Grand Cafe.
Both cheaper and less crowded than the ever-famous New York Cafe (though Central Cafe is still very pricey for Budapest!), tucking into a coffee and a piece of Esterhazy Cake in their gorgeous dining room is one of my favorite pleasures in the city.
Whether you choose Central Cafe or another spot in Budapest, part of your attempt to see Budapest in a day should definitely include a visit to a beautiful coffeehouse!
Visit Central Market Hall.
Budapest's bustling Central Market Hall is an absolute must-see with one day in Budapest.
The sights, smells, and tastes here are just delightful–and if you're hoping to take home some Hungarian paprika, this is an easy and fun place to buy it.
Be sure to visit both the first floor, home to food and spice stalls, and the second, which has both Hungarian souvenirs (think lace, carvings, etc., along with some more typical souvenirs like t-shirts and magnets) as well as restaurants and fast food stalls.
Though the market is a bit touristy these days, it's still lovely and definitely worth a visit.
If you're up for a snack, the langos sold upstairs isn't bad, either!
We recommend getting it the traditional way, topped with sour cream and cheese (we eat at least one of these on every trip to Budapest).
To get to Central Market Hall from Central Cafe, we recommend going a couple of minutes out of your way to stroll down Vaci Utca, one of the most famous streets in Budapest, and one of its main pedestrian thoroughfares.
Relax at the Szechenyi Thermal Baths.
From here, it's time to hop onto Budapest's public transportation system and head to a completely different part of town–City Park!
Make a beeline for the Szechenyi Thermal Baths to experience an iconic Budapest experience (just don't forget a bathing suit and anything you need to freshen up, because you're probably not headed back to your hotel afterward).
How long to spend at the thermal baths is completely up to you–many people could easily spend all day here, but with only one day in Budapest, obviously, that's not an option for you.
A couple of hours, depending on how your day in Budapest is going so far, should definitely work.
We absolutely recommend buying your ticket in advance to save time when you're in Budapest!

Buy your skip-the-line ticket for the Szechenyi Thermal Baths now!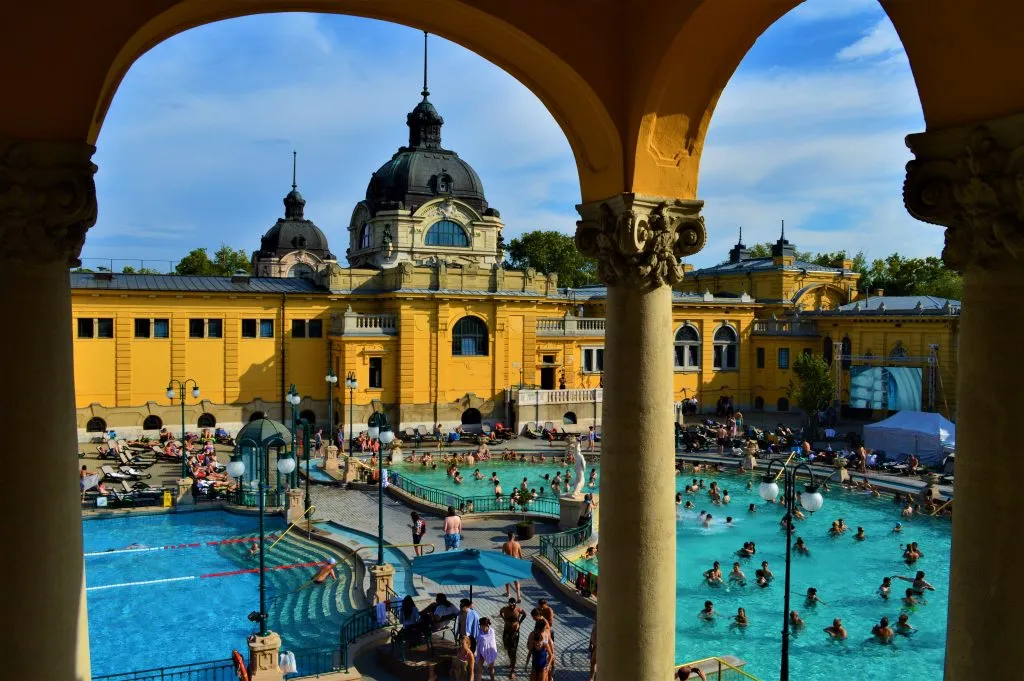 Check out other City Park sights.
Once you're refreshed from your dip in the thermal baths, it's time to check out another couple of famous sights around the park, which are a very short walk from the Szechenyi Baths.
Be sure to stop by…
Vajdahunyad Castle
Vajdahunyad Castle was built in the late 19th century in honor of Hungary's 1000th birthday as part of the same flurry of activity that brought us Fisherman's Bastion and the colorful rooftop of Matthias Church.
The castle was originally built out of cardboard but ended up being so popular that it was eventually rebuilt into the permanent structure you see today.
Heroes' Square
Also built in 1896 to commemorate 1000 years of Hungary, the monuments of Heroes' Square honor leaders of the Magyar tribes who brought their people to Hungary, various freedom fighters, and former Hungarian Kings.
It's a mishmash, if you will, of honored Hungarians throughout the country's very long history.
Close out your one day in Budapest with an iconic experience.
At this point, your day in Budapest will be coming to a close–but hopefully, your energy will hold out for at least one more experience!
Here's how we suggest finishing up your trip.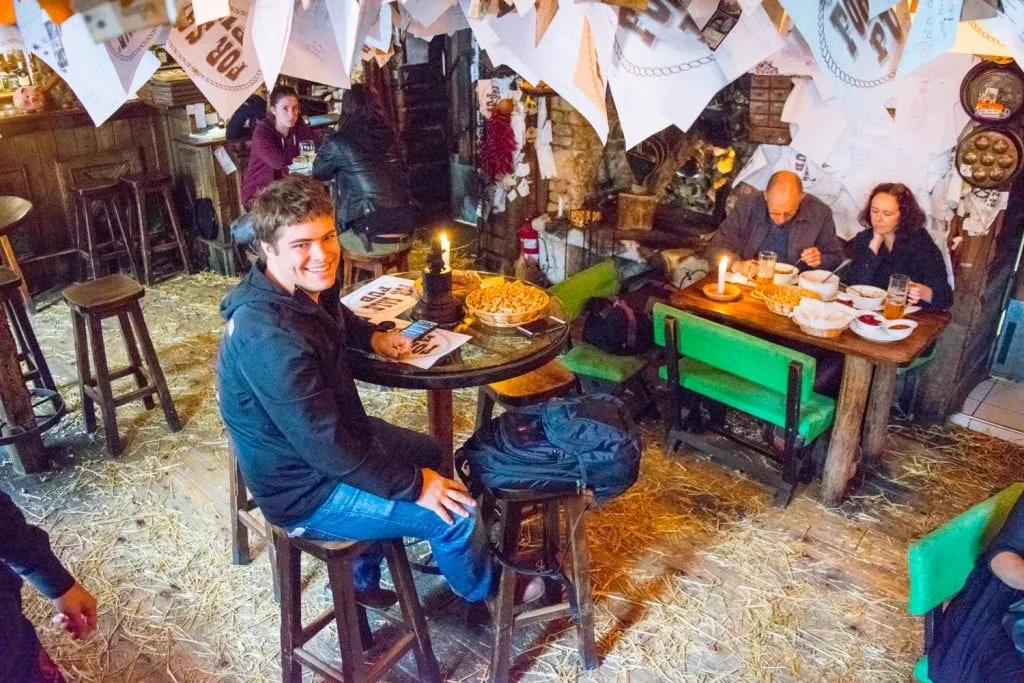 Option 1: Cruise on the Danube.
A cruise on the Danube at night is a truly incredible experience.
Lights highlight the city's most important structures, including Buda Castle and the Hungarian Parliament, and the dazzling lights of the city that surround the landmarks are also captivating.
We adored our sunset cruise on the Danube, and think it's an excellent way to finish up seeing Budapest in a day.
Whether you opt for an extremely affordable sightseeing cruise or a dinner cruise featuring Hungarian food and folk dancing, it's definitely worth the splurge to hit the water while in Budapest.
Option 2: Hit up the ruin bars.
More of a partier, or just love a unique nightlife space?
If so, then you can't leave Budapest without experiencing its ruin bars!
These pubs are set up in once-abandoned buildings in Budapest's Jewish district, and each has its own unique vibe.
Consider starting your night at the famous Szimpla Kert, or sign up for a pub crawl to put the planning in someone else's hands and make sure you find the coolest spots!
Book your Budapest pub crawl today!
Option 3: Why not both?
Up for a late night?
There's nothing stopping you from finishing your one day in Budapest with a sunset cruise followed by a trip to the ruin bars!
Budapest tends to run on the late side anyway, and combining both options is a great way to get every last moment of enjoyment out of a day in Budapest.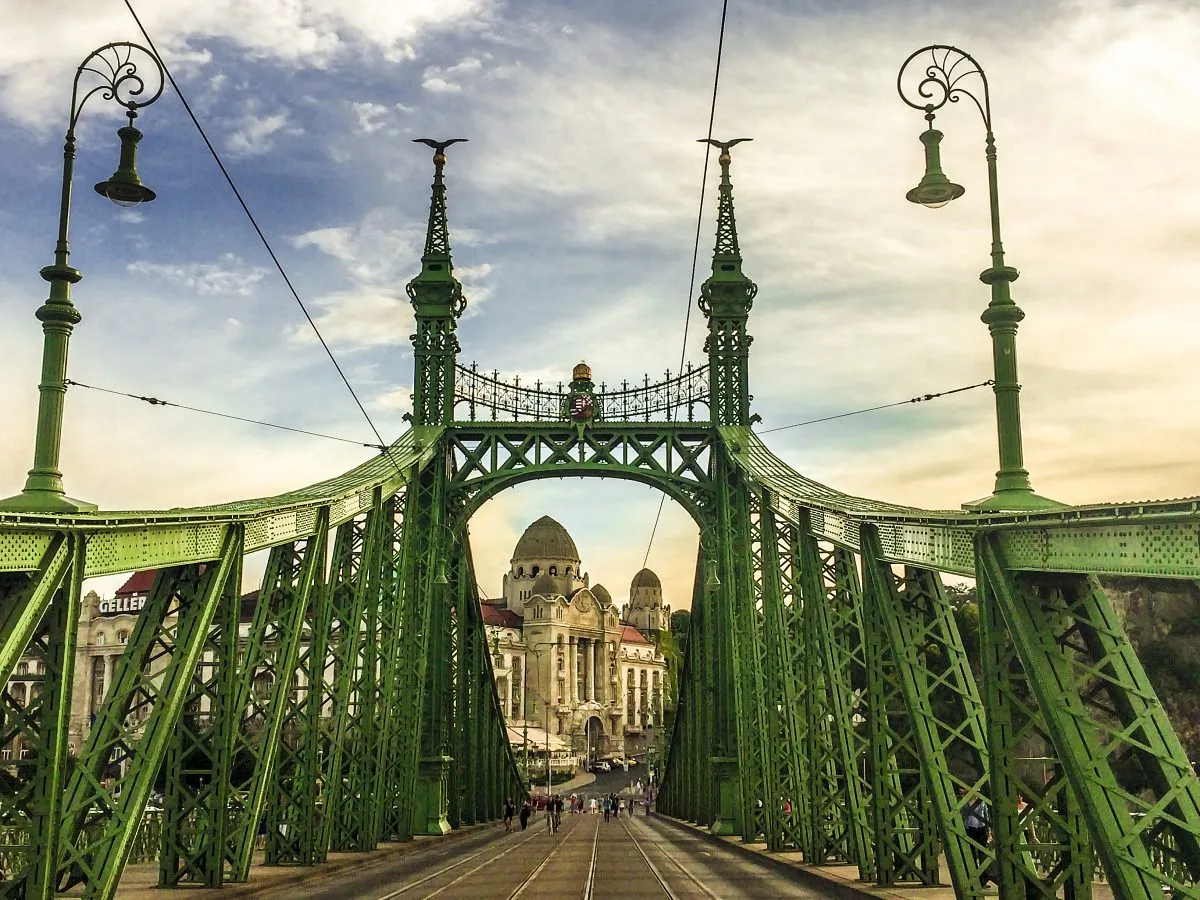 Where to Stay in Budapest
If you're planning a day trip to Budapest, perhaps by visiting as part of a greater Danube river cruise or hopping over from Vienna, you can of course skip this section.
For those planning to spend one night in Budapest, though, we recommend opting for a central hotel that will allow you to spend most of your day exploring on foot.
Here are a few great places to stay in Budapest!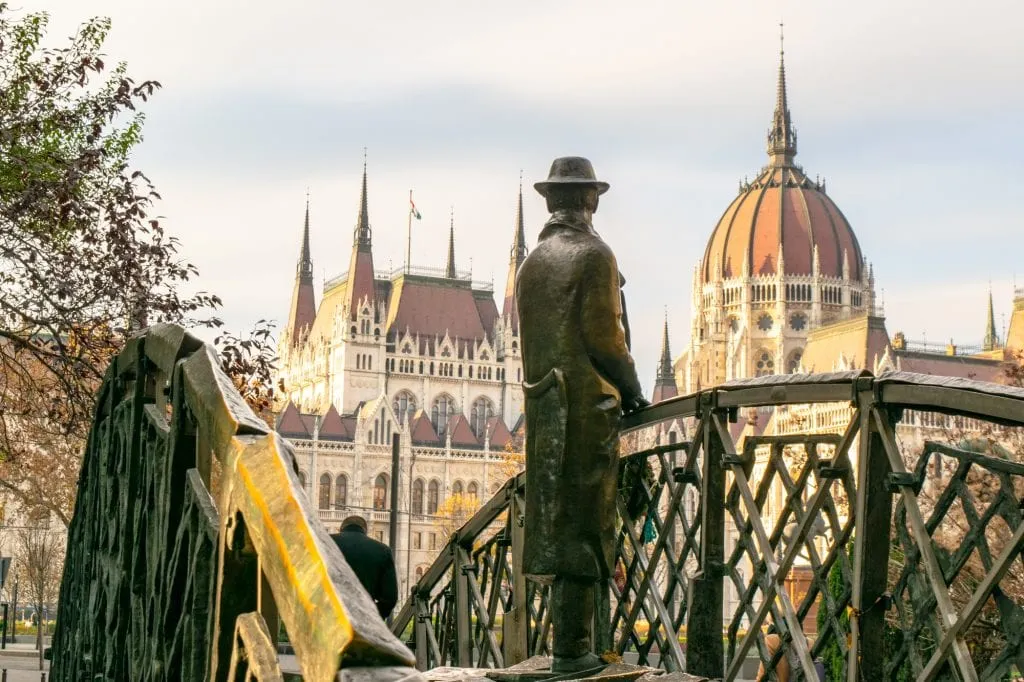 Budget
Jackquaters — Located right next to Vaci Utca and only 100 meters from the Danube, Jackquaters is the perfect location for anyone visiting Budapest.
Budapest highlights like the Chain Bridge and Great Market Hall are within easy walking distance.
Mid-range
Hotel Erzsébet — With Central Market Hall and Vaci Utca at your fingertips, you definitely won't go hungry while staying at the beautiful Hotel Erzsébet!
With modern interiors, easy access to the metro, and a central location, this well-reviewed property is a reliable and cozy place to stay.
Luxury
Hotel Mika Superior — Not only does Hotel Mika Superior offer beautiful rooms, fabulous service, and a delicious included breakfast, it's located in the old Jewish Quarter of the city, near the Dohany Street Synagogue and Hungarian Opera House.
This is one of our personal favorite neighborhoods to stay in while visiting Budapest!
Getting Around During One Day in Budapest
The first half of this suggested itinerary for Budapest in a day can virtually all be done on foot, minus the funicular ride that's mentioned.
Not only will walking cut down on costs, but it will also help you see more of the city–Budapest is beautiful enough that it deserves to be admired on foot as much as possible.
After visiting Central Market Hall, though, you'll definitely want to pick up public transportation to head to City Park and to the thermal baths.
You'll also likely want to take public transportation from City Park to the Danube for a river cruise and/or to the ruin bars.
Budapest has a great (and inexpensive!) public transportation network comprised of trams, a metro, and buses.
You can buy single tickets, a group of 10 tickets, a 24-hour pass, a 72-hour pass, or a 7-day pass to the transportation system.
Depending on where you're staying for your one day in Budapest and whether you'll need transportation to get to and from there, you may want to buy a 24-hour pass, or it might be easier to simply buy individual tickets.
We recommend running the numbers for both based on your own plans and preferences!
Tips for Seeing Budapest in a Day
You can't see it all, so don't try.
Sadly, this suggested one day Budapest itinerary barely scratches the surface of the city–but with so many incredible things to do in Budapest, there's simply no way to cover them all with limited time.
Our very first trip to Budapest only lasted about 2.5 days–and while we didn't come close to seeing everything we wanted, we definitely left knowing that we would be back (and we made good on that promise–we've been back more than once!).
If you have your heart set on a specific Budapest experience that isn't covered here, absolutely make room for it… just know you'll probably have to cut something else from the list to do so.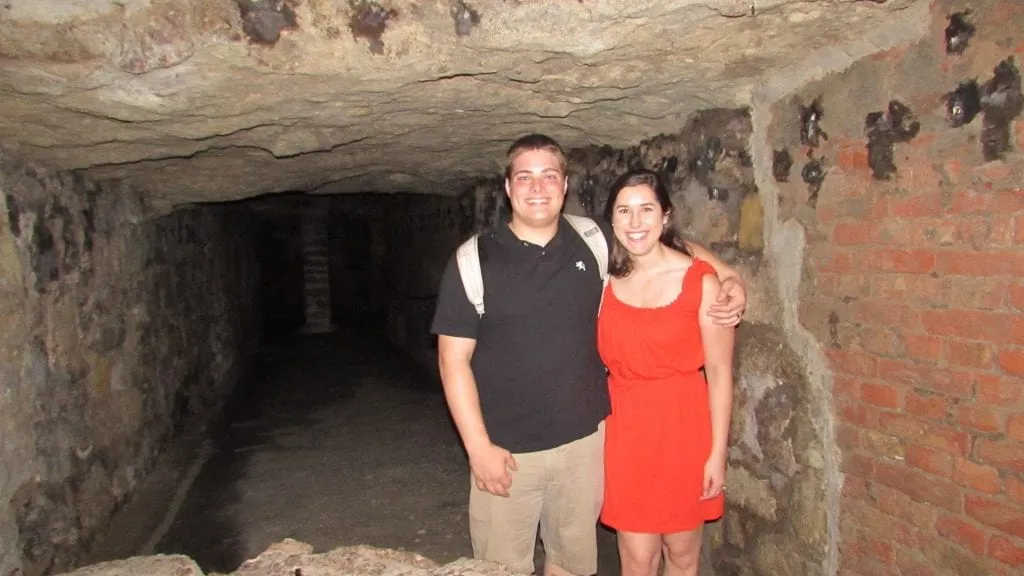 Eat as much Hungarian food as you can!
Hungarian food may be difficult to pronounce for most of us, but it is delicious.
With only one day in Budapest, don't bother with anything other than Hungarian food for breakfast, lunch, and dinner.
You won't be sorry!
Book your attractions in advance.
With only one day in Budapest, you'll make life much easier for yourself if you book tickets to attractions ahead of time–and for visiting Parliament, it's absolutely necessary!

If you're following this suggested itinerary for Budapest in a day, we recommend purchasing a Hungarian Parliament tour (if you want to go inside and tickets are sold out), a Szechenyi Thermal Baths ticket, a Danube cruise, and/or a ruin pub crawl before arriving in the city.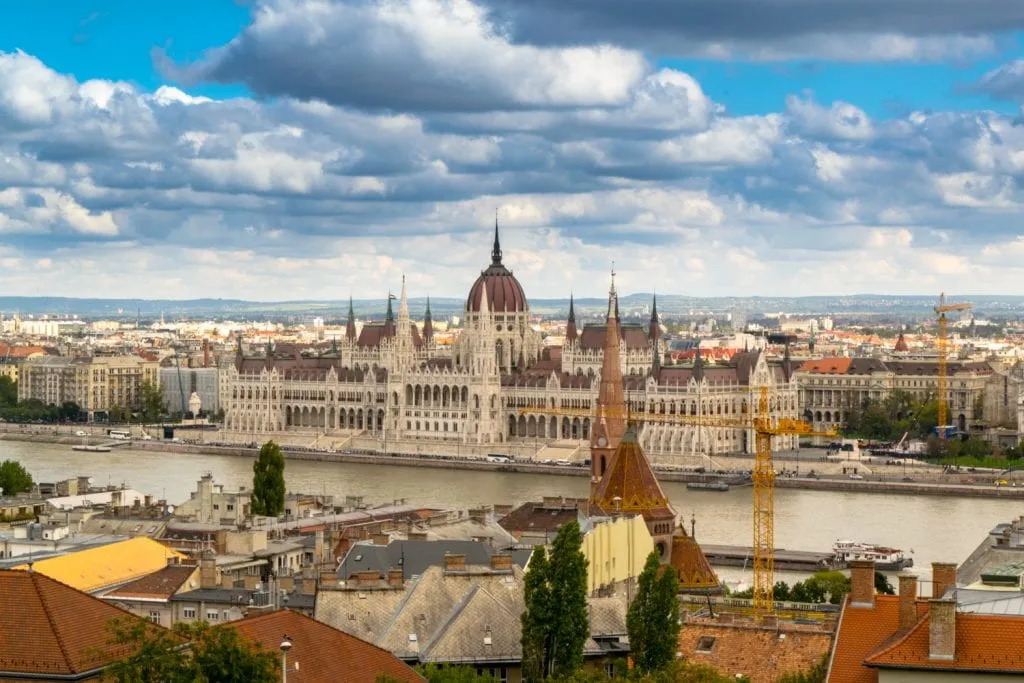 Read More About Visiting Budapest (and Beyond)
Ready to keep planning your trip to Central Europe?
We'd love to help!
You can browse all of our Hungary blog posts here, or check out these guides:
Your One Day Budapest Itinerary Map
Take This Map With You! Click each highlight to pull up the name of the destination. To save this map to "Your Places" on Google Maps, click the star to the right of the title. You'll then be able to find it under the Maps tab of your Google Maps account! To open the map in a new window, click the button on the top right of the map.
---