There is absolutely nothing like traveling to Europe for the first time–and we want to help make your experience as magical as possible!
It has been about a decade since our very first trip to Europe, and I still remember it like it was yesterday.
The thrill of the plane touching down in Paris, the confusion of taking the RER B train into the city, and the absolute electricity that shot through my veins as we exited the train stop and I marveled at the real-life version of Saint-Germain-des-Prés unfolding before my eyes (I swear, actual church bells were going off)–I remember it all.
I remember the next trip, too, where we upped the stakes: instead of a week in Paris, we spent 2.5 weeks exploring Krakow, Budapest, Plitvice Lakes National Park, Zadar, Dublin, and the Cliffs of Moher.
… and then we quit our jobs to travel the world, and we've only gotten more obsessed with traveling Europe since.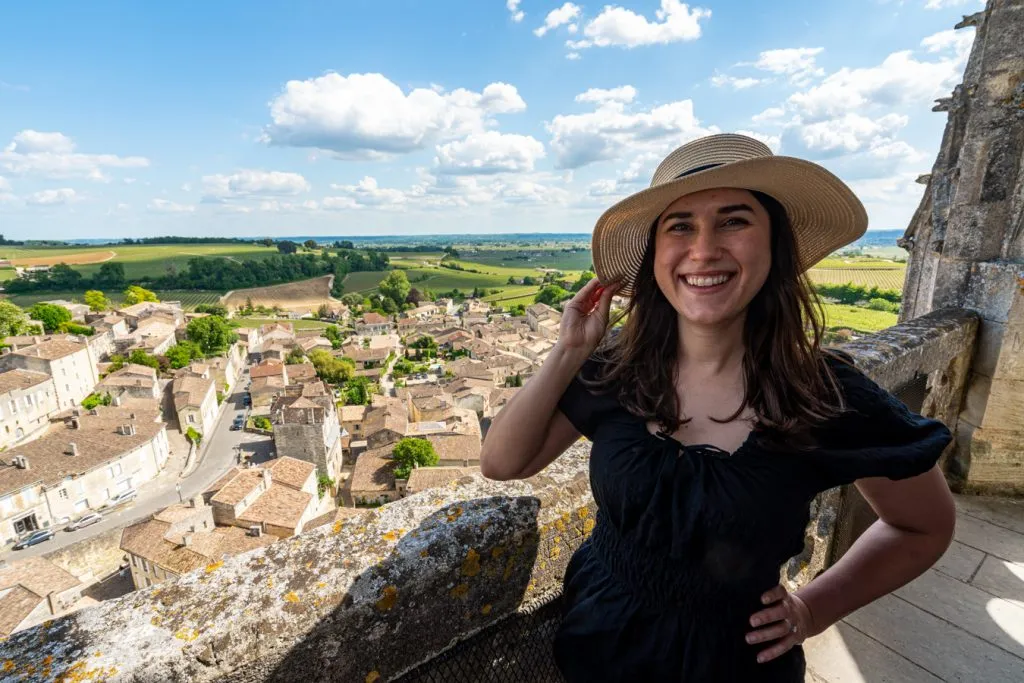 In the decade since that first trip to Paris, we've thrown ourselves into exploring the world, traveling full-time for 4+ years, visiting 50+ countries (including most countries in Europe), and even living in Portugal along the way.
One of my absolute favorite parts of my job, though, is to help people–primarily Americans like myself–plan their first trip to Europe.
Because here's the thing: neither my husband Jeremy nor I ever had a passport or left the USA until we were adults.
We taught ourselves how to travel Europe and the world at large from scratch, and I remember the fear we felt and the mistakes we made along the way almost as well as I remember the beauty of that first glimpse of the Eiffel Tower.
If you find yourself with a major case of European wanderlust and a dizzying array of questions about how to turn those travel dreams into your actual first trip to Europe, this checklist is for you.
Here's your step-by-step guide to traveling to Europe for the first time!
Ready to Plan Your First Europe Trip?
Helping people plan trips is our passion and purpose here on Our Escape Clause.
Once you read this step-by-step checklist for planning your first trip to Europe, we'd love to help you continue to plan your travels in more detail!
We have around a dozen general Europe travel guides on our website, including everything from suggested Europe travel itineraries to where to find the most magical Christmas markets, plus literally hundreds of posts on specific European destinations!
We'll link relevant blog posts throughout this Europe travel guide, but if you're curious about our coverage of any particular place, you can use the search bar in the top right corner of the site (or on the pop-out menu if you're reading on your phone) to see what we've written.
You can also check out our destinations page to browse by country!
Our Top 2 Tips for Visiting Europe for the First Time
We have a lot to say when it comes to Europe travel tips (here are 75 of our best ones), but specifically for travelers visiting Europe for the first time, there are 2 pieces of advice we'd give above all others.
First, resist the urge to overcrowd your itinerary.
I go into this more below, but believe us, we absolutely relate: I still have to fight this urge with every trip we take!
However, moving around constantly is a surefire way to end up overwhelmed, exhausted, and not getting to appreciate all of the magnificent places you're seeing.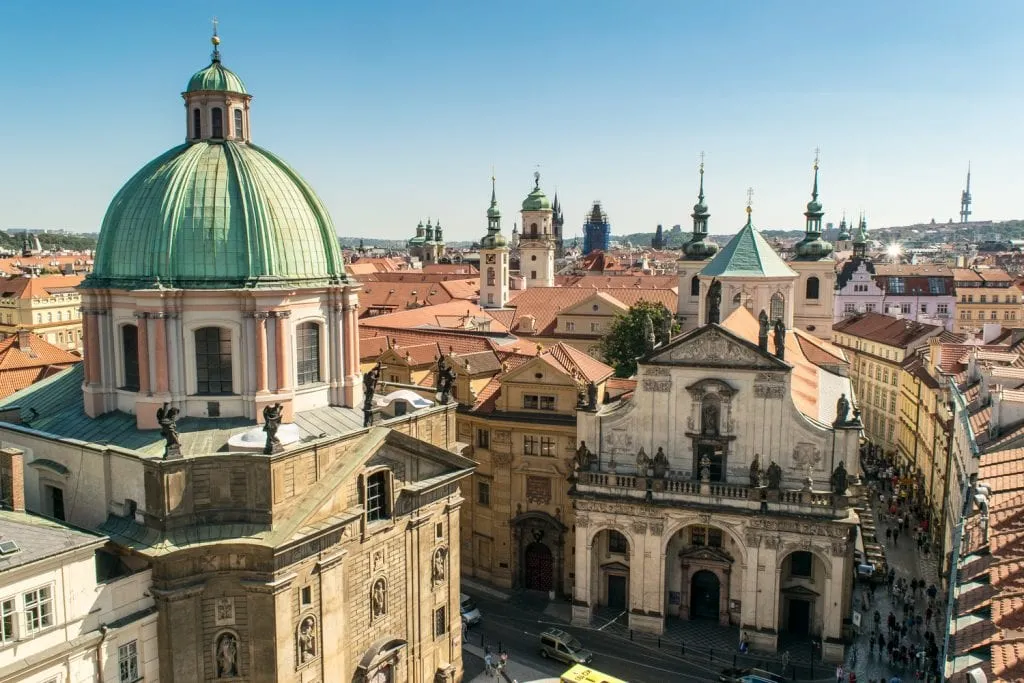 Second, know that throwing down money and committing to finally taking the trip of your dreams is often the hardest part–once you board the plane, everything gets easier.
I vividly remember how nervous we were to book our first (and second, and third) trips abroad.
For 2 people who had never even had passports until they were adults, we had a lot to learn!
But at the same time–I'm so, so, so glad we took the plunge, and you will be too.
After all, millions of people travel to foreign countries each year, and there's absolutely no reason that you can't be among them.
You've got this!
Now onto the details…
Planning Your First Trip to Europe: Your 13-Step Checklist
Step 1: Get inspired and brainstorm where you want to go.
Without a doubt, the first step to planning a trip to Europe is brainstorming all of the places you want to visit!
If you're anything like us, odds are high that the list is longer than what you could rationally accomplish in a decade, let alone on a single vacation, but it never hurts to dream!
Whether you want to road trip Tuscany, wander the streets of Paris, marvel at the Alhambra in Spain, hike on a glacier in Iceland, stroll along the Cliffs of Moher in Ireland, or something radically different, pay attention to what calls to you the most.
There are no wrong answers when deciding which destinations are most interesting to you!
Step 2: Check visa requirements for Europe.
While most readers of this blog post, such as Americans like us and other people from non-European, strong-passport countries like Canada and Australia, will likely not need a visa to take their dream trip to Europe, it's always best to triple-check!
(And, in a post-2020 world, we all know more than ever that expectations can change quickly.)
As you research what you need to travel to Europe, you'll likely come across many references to the Schengen Area.
These are the 26 European countries that share open borders with each other.
Americans and many others can visit these countries for up to 90 days out of any 180 without a visa.
In the future, the ETIAS system–essentially an e-visa procured by filling out paperwork online before traveling, which will cost a nominal 7 Euro–will come into effect for the Schengen Area.
ETIAS is currently slated to begin operating sometime in 2024, though the starting date has been pushed back several times.
Other countries–like the UK, Montenegro, and Romania, for example–are not part of this system, but if you come from a country with a strong passport, you likely won't need a visa there either.
A few nearby places that might be on your radar, like Turkey, require an e-visa for Americans to enter.
Step 3: Shop for flights (and be as flexible as possible).
Once you have a list of your most-wanted travel destinations and have confirmed you're clear to travel, it's time to shop for your flights to Europe!
We recommend being as flexible as possible during this process, either with your travel dates, your destinations, or ideally, both.
Flight prices and routes can vary dramatically depending on where you're coming from and where you're going, which is one reason why we don't recommend finalizing your Europe itinerary until you have your flights purchased (more on that below).
Ideally, you'll want to start and end your first Europe trip in a major airport hub.
This doesn't necessarily need to be the same hub, though!
While one-way tickets can be pricier than round-trip ones, if you're flexible on your dates and destinations (so deciding which cities to start and end in partially based on price), you can usually find excellent deals.
This is exactly how we ended up flying into Krakow and out of Dublin during our first multi-country trip to Europe!
As far as airports go, for those of you coming from the USA (or anywhere in North America, really), you'll want to potentially check ticket prices for London, Madrid, Dublin, Paris, Lisbon, Frankfurt, Amsterdam, and Milan.
That's not an exhaustive list by any means, but there are often flight deals to and from these cities.
Step 4: Narrow down your itinerary for your first Europe trip.
Now that you've scored a great flight deal on the "bookends" of your trip, it's time to fill in the rest of your itinerary for traveling Europe for the first time!
As we mentioned above, the biggest challenge here for most travelers is to not bite off more than they can chew and travel too fast.
Trust me, we understand the temptation–I still have to trim destinations from every. single. trip. that we plan, because my overwhelming desire to do it all fights with logic every step of the way.
I promise, though, you will have a much better trip if you slow it down.
Ideally, allow at least 2 full days (typically not including days you travel to or from the destination, though there are exceptions) to each "base" or city.
Staying in one place for 3 or 4 days is even better, and will give you time for a day trip or two.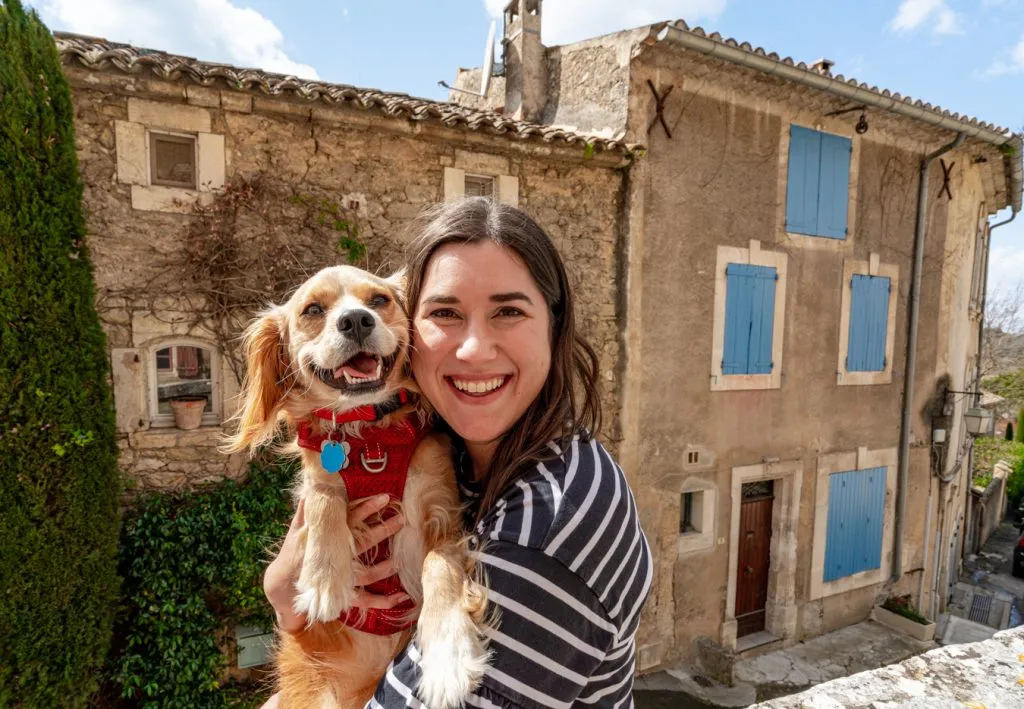 We have several suggested Europe itineraries outlined here, and can highly recommend all of them!
However, there are truly infinite possibilities when it comes to structuring your first Europe trip.
When it comes to deciding exactly which of your dream destinations make the cut, we recommend letting geography be the tiebreaker.
For example, if you're trying to decide whether to visit Amsterdam or Budapest on a trip where you fly into Paris, Amsterdam is the clear winner.
If you fly into Vienna instead of Paris, though… Budapest it is!
Other factors to keep in mind when narrowing down your itinerary include seasonality/weather and your budget.
Using Google Flights and searching the general term "Europe" in the "Where To?" box can be a great way to find unexpected flight deals!
(Don't forget to play around with the map, zooming in and out on different regions–you might be surprised at what deals you find).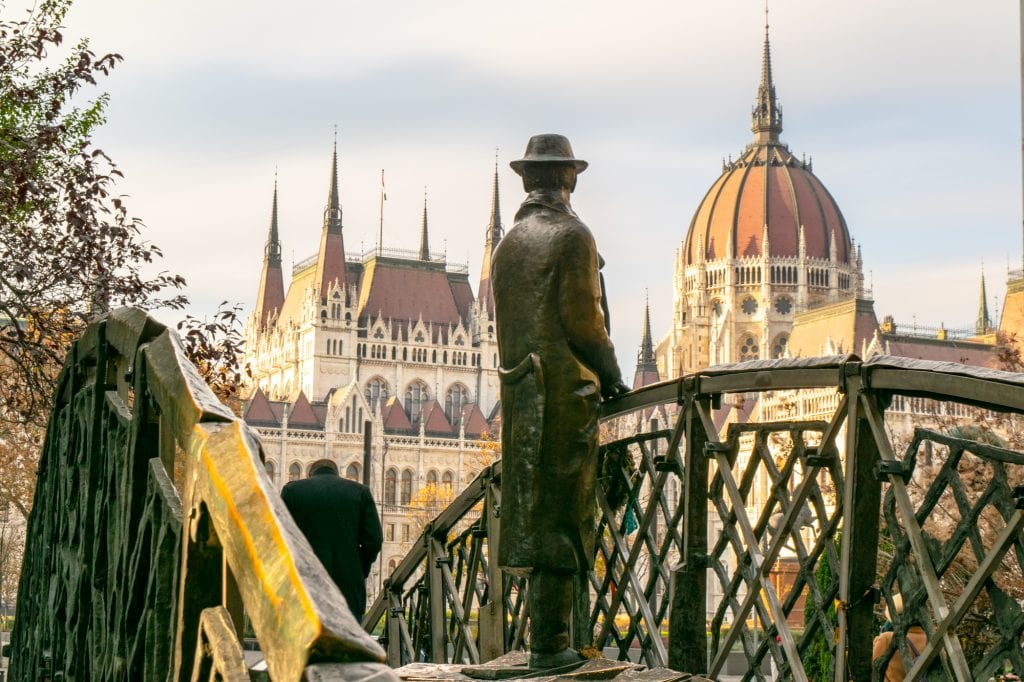 Step 5: Finalize your budget for traveling to Europe for the first time.
Now that you know exactly when your trip to Europe is happening and where you are going, it's time to finalize your travel budget!
We recommend taking the total amount you hope to spend in Europe, subtracting any splurges or major expenses you know are coming (a pricey tour, some clothes shopping, etc.), and then dividing the remaining amount by the number of days you'll be traveling in Europe.
Voila–you have your daily Europe travel budget!
This is the number you should try to stay under each day when you add up the amount you spend on food, activities, lodging, and intra-city transportation.
We have used this simple strategy to budget our trips for years and detail it more thoroughly in our travel budgeting guide.
Step 6: Book some of your accommodation.
Once you have your plane tickets, a plan for where you're going, and a budget set, it's time to decide where to sleep!
We offer specific hotel suggestions in the vast majority of our destination-specific travel guides, but generally speaking, you'll want to look for something well-reviewed (we aim for an 8.0 rating or better on Booking.com) in a central location.
Also, keep an eye out for air conditioning and/or heating as the weather demands–those things are not a guarantee in all areas!
A very general rule to keep in mind when booking hotels?
The smaller the destination, the earlier you will want to book.
Somewhere like Cinque Terre simply doesn't have as much lodging available as it does people who want to visit, while places like Paris are big enough to absorb their travelers in spite of their popularity.
As a result, tiny, popular places are where we tend to book our accommodation the earliest.
Of course, if you're headed somewhere for a big event or festival–say Oktoberfest in Munich or Christmas markets in Salzburg–you'll want to book ASAP.
We find virtually all of our accommodation (short-term apartment rentals included) via Booking.com these days.
If we get stuck, we may occasionally check Airbnb too, but as the years have gone by, prices and guest expectations have both increased dramatically, so we find ourselves using it much less than we once did.
Step 7: Figure out your inter-city (or country) transportation.
When it comes to traveling between each of your destinations during your vacation in Europe, you might find that you come up with quite a mix of methods!
Trains are our favorite way to travel in Europe–they're simple, comfortable, safe, and extremely convenient for visiting most major cities (there are caveats to this, in places like the Balkans).
We would only recommend renting a car if you're visiting the countryside somewhere.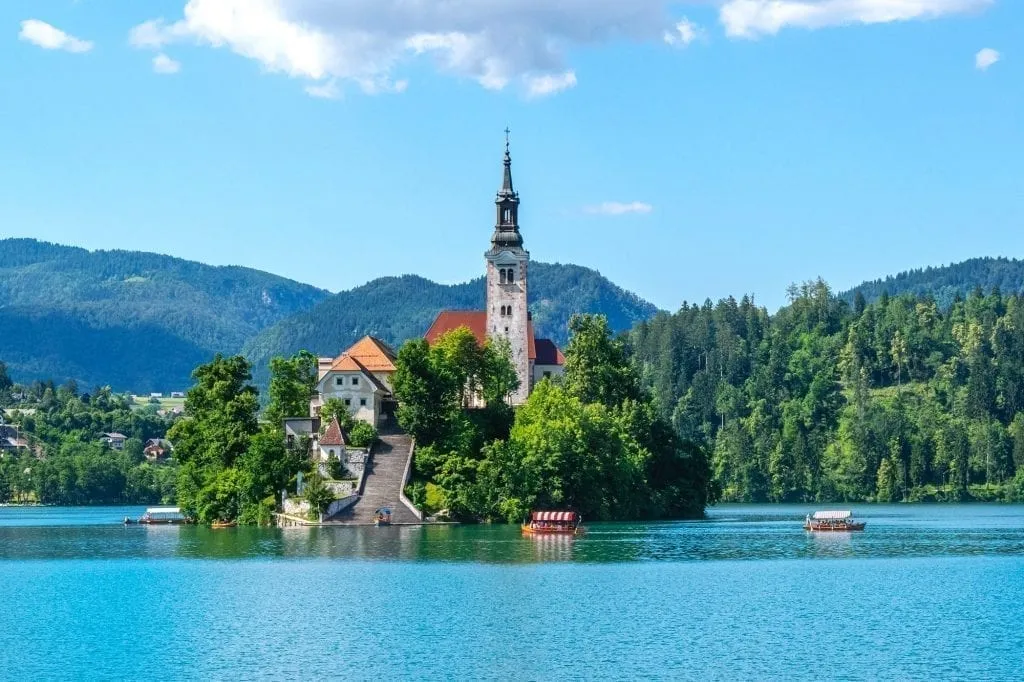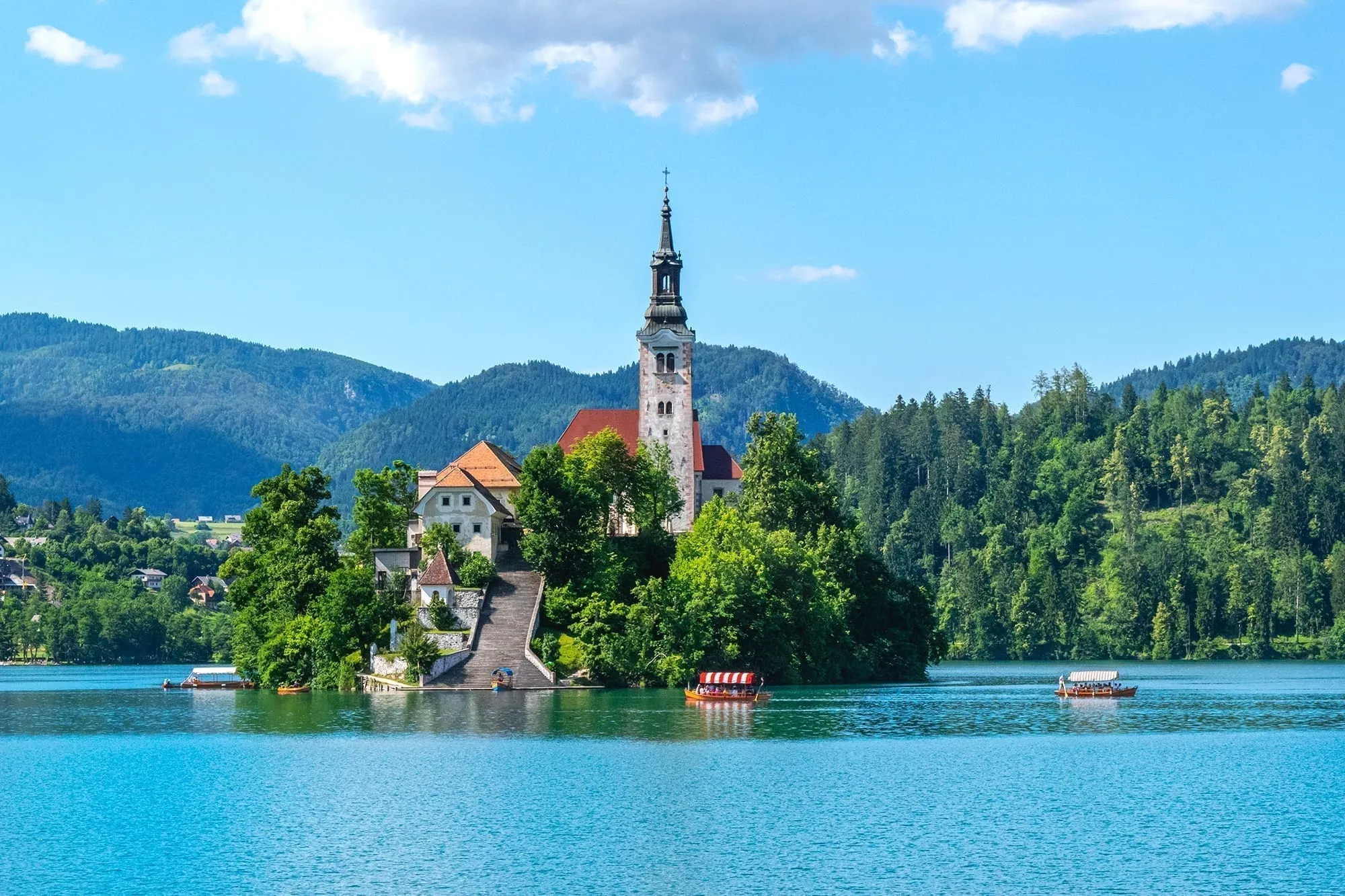 If your itinerary is a more typical first-timer's route and sticks to major cities–something like London-Paris-Amsterdam–then a car is absolutely unnecessary.
Buses are our least favorite method, as they tend to be slow and uncomfortable, but are undoubtedly the cheapest.
Flights are by far and away the best option for extreme distances, but are cumbersome and tend to eat up an entire day.
And, finally: if you're visiting Europe in the summer, don't forget about ferries!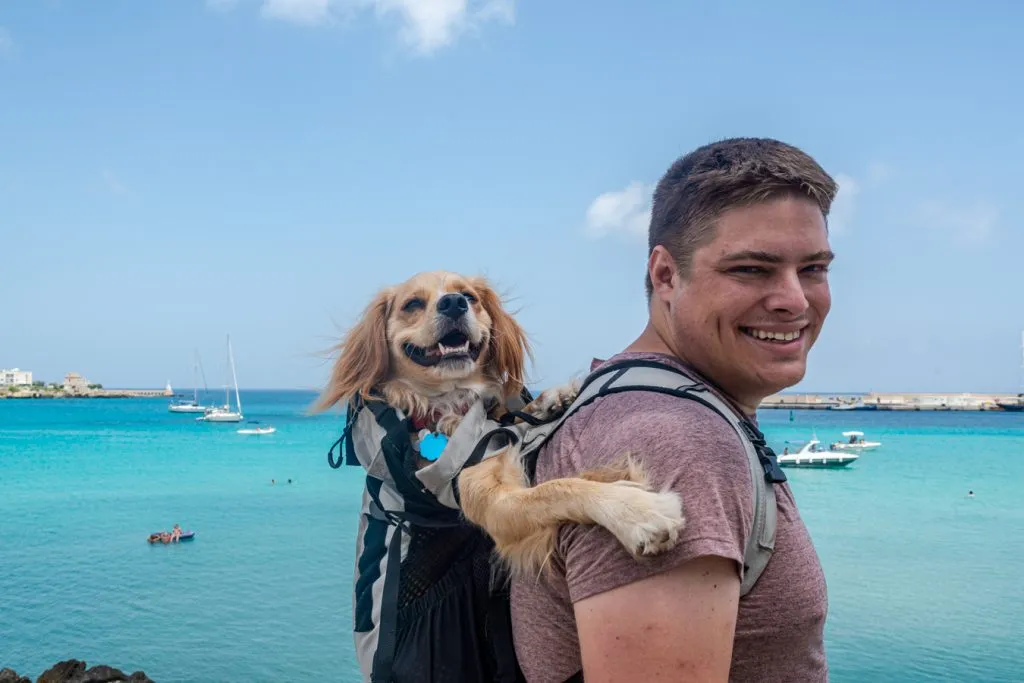 Step 8: Book some of your bucket-list travel experiences in Europe.
While simply existing in a gorgeous new destination is a bucket-list travel experience in and of itself, booking some unique tours and attractions can help make your trip even more memorable!
From touring the Colosseum at night to eating our way through Athens on an incredible food tour to snorkeling between 2 tectonic plates in Iceland, we have never been sorry to splurge on a memorable experience abroad.
(And yes, we paid our way on each of those tours–we don't accept sponsored trips or tell anyone that we're bloggers while there.)
Booking your experiences in advance goes beyond the small group tours, though: skip-the-line tickets for major attractions like the Arc de Triomphe, Vatican Museums, and Sagrada Familia are so beneficial that I cannot sing their praises enough.
We never show up to a major attraction without booking tickets in advance these days (and it's even more important in a post-2020 world).
We book our skip-the-line tickets and many of our tours through Get Your Guide.
For bespoke, small-group tours that go above and beyond the "normal" experience, we love Take Walks.
Step 9: Learn a little bit of the local language(s).
If you're staying firmly on the tourist trail on your trip to Europe, you won't necessarily need to speak any of the local language(s) to travel there.
… But you will almost certainly encounter some monolingual Europeans, and either way, it will definitely enhance your experience in the country to know a tiny bit of their language.
Simple phrases like hello, goodbye, please, thank you, you're welcome, do you speak English, and the numbers 1-10 can go a long way!
If you'd like to go a bit further, learning to order in restaurants and read menus is both helpful and efficient.
In addition to being fun and practical to learn, it's one of the conversations that you're likely to have repeatedly enough during your travels that the phrases will potentially stick with you until long after your trip is over.
Step 10: Make a packing list (and shop!).
Packing can often be one of the most unexpectedly stressful parts of getting ready for a trip, and even more so for your very first European vacation!
We have full suggested packing lists for Europe in spring, summer, winter, and fall, which go into far more detail than I have room for here.
Our absolute biggest advice for packing for Europe, though, is not to stress too much about it: just about anything you could possibly forget will be available there too!
For now, here are a few essentials that we absolutely recommend adding to your list:
Travel Adaptors for Europe — If you're coming from outside of Europe, you'll definitely need adaptors for your electronics.
Be sure to check the requirements for any particular country that you visit–the United Kingdom, for example, is well-known for using different plugs than most of the continent.
Comfortable Day Bag — We currently use Pacsafe's sleek anti-theft backpack and love it, but if you don't want to shell out the cash for this trip, that's totally understandable.
Just aim for something comfortable to wear, not flashy, and medium-sized–we used a Northface Jester backpack for years and loved it as well.
Portable USB Charger — Don't stress about your phone dying while you're sightseeing: add a portable charger to your packing list for Europe.
Basic Medication — Some people prefer to buy medication for basic headaches, fevers, and stomach aches as needed, but who wants to deal with language barriers when they're sick?
I personally learned this lesson the hard way on our very first trip to Europe, and have never hopped continents without my own supply since.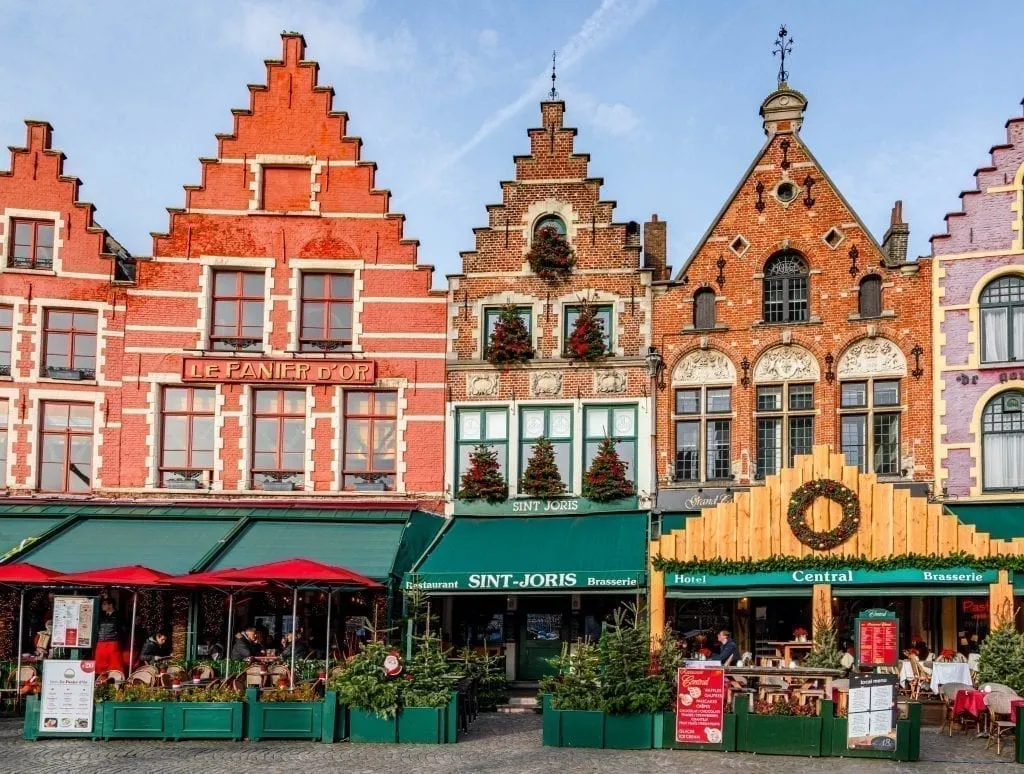 Step 11: Purchase travel insurance.
Don't forget to purchase travel insurance before jetting off to Europe!
While Europe is generally a perfectly safe place to travel, the reality is that traveling in general opens you up to vulnerabilities that you simply don't have at home.
If you miss a plane or train, have your luggage get lost, get pickpocketed, or worse, get injured, you'll be glad that you have insurance.
Given how inexpensive travel insurance is when purchased in advance (especially as compared to the price of plane tickets!), it's well worth the investment.
Consider checking inclusions and prices with Safety Wing for your first trip to Europe.
Step 12: Plan for your arrival.
The penultimate step of planning a trip to Europe is as simple as it is important: make an arrival plan.
When you arrive, you're undoubtedly going to be exhausted, overwhelmed, and probably a bit jetlagged, too!
No matter how many times we step foot in a new country, it never stops being a tiny bit stressful, simply because there are a lot of variables at play in the first few hours of arriving somewhere new.
Make life easier on yourself by thinking ahead!
When learning how to travel to Europe, set aside time to figure out your exact steps for what to do after the plane lands.
That means knowing exactly how far away your hotel is, how you'll get there from the airport (train, bus, rental car, taxi?).
If you'll be traveling by taxi, look up what a reasonable price is at your destination and/or if there's a set fare from the airport to the city center (in major cities, there often is).
Though it's not strictly necessary, if you'd like to make arriving in Europe for the first time extra easy on yourself, consider treating yourself to an airport transfer when you arrive (like tours, you can often book these on Get Your Guide).
Options like this one in Rome and this one in Paris can be a great way to make sure your very first Europe trip starts off on the right foot.
Step 13: Have an amazing first trip to Europe!
Once you've done the planning… then it's time for the fun part!
Enjoy every step of your first trip to Europe, from the confusing parts to the magical ones–and yes, both will probably end up with a prominent place in your memories.
If you're anything like us, the odds are high that your first experience of traveling in Europe won't be your last.
Once you start… it's hard to stop.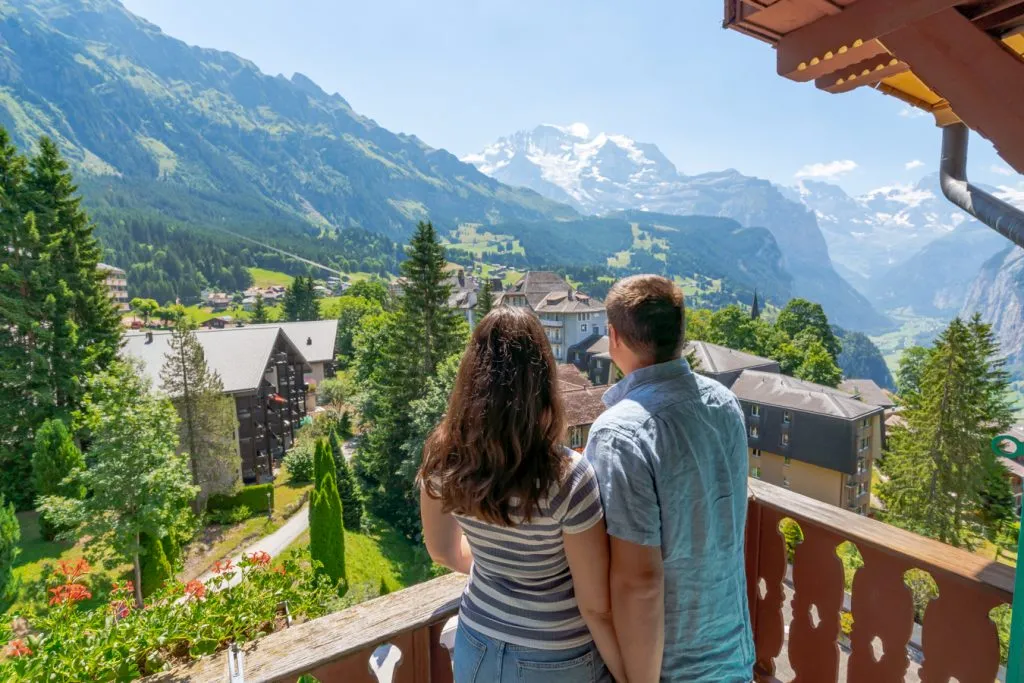 FAQ About Traveling to Europe for the First Time
Every day, I wake up to emails from readers planning a trip to Europe.
I love answering emails (and yes, I will probably answer yours!), but there are definitely some frequently asked questions that come up often enough that they deserve a blanket response here.
These are some of the most common FAQs we see about traveling in Europe!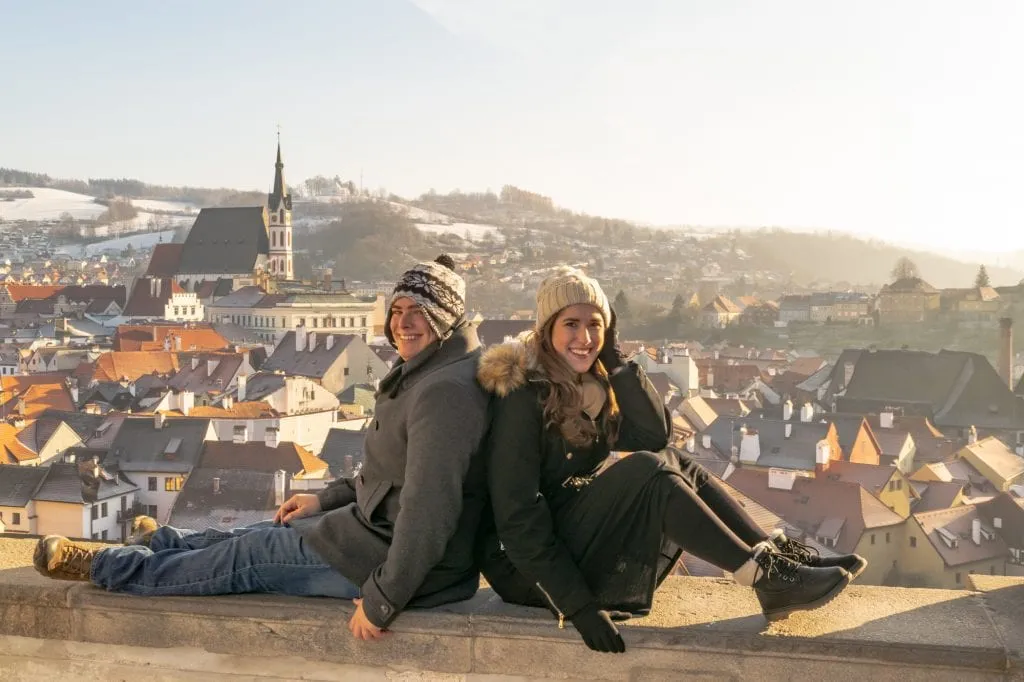 What's the easiest way to get Euros and other currency?
The answer to this question has a significant caveat: be sure to check foreign transaction fees and ATM fees with your bank before leaving and let your financial institutions know that you'll be abroad.
However, generally speaking, by far the easiest way to acquire a new currency when traveling in Europe is to simply withdraw money from the ATM when you arrive.
It has been years since we've done anything else, anywhere in the world!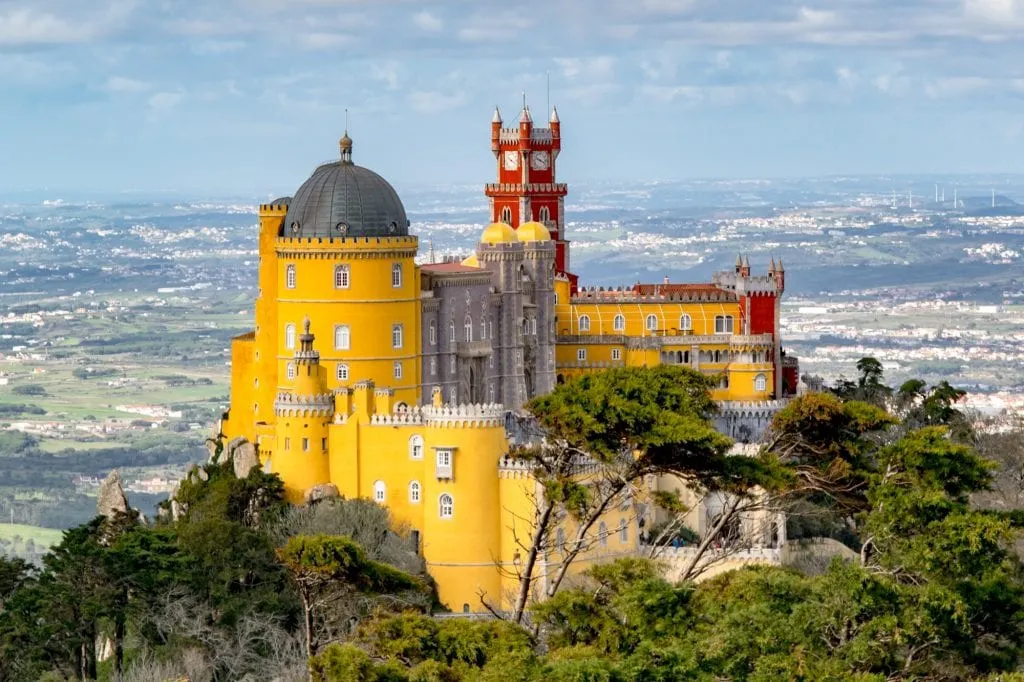 When you're at the ATM, be sure to opt to have the transaction go through in the currency you're receiving (ie, Euros), not your home currency (ie, USD).
Your bank's conversion rate will undoubtedly be better than the ATM's!
Also, avoid Euronet-branded ATMs like the plague: they're infamous for their extremely high fees.
Instead, look for an ATM operated by a local bank.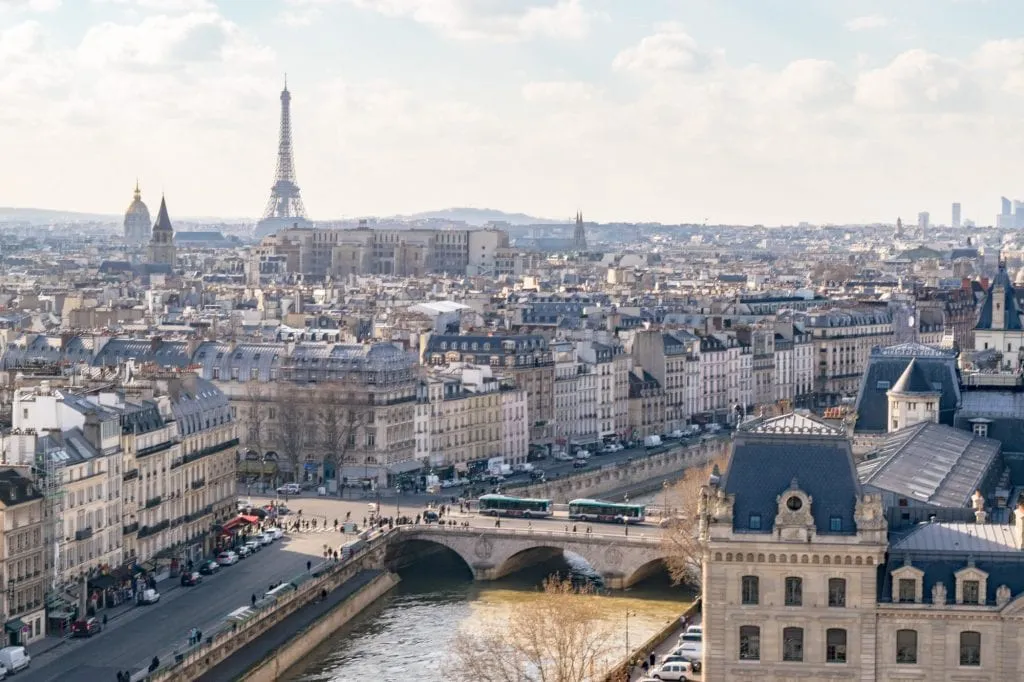 How should I get from city to city in Europe?
This depends entirely on your itinerary, but here's a very short, very general answer.
Trains are the most comfortable, and often the most expensive.
Buses are the least comfortable, frequently take the longest, and are generally the cheapest.
Rental cars have their place–there are some truly phenomenal road trips in Europe–but rarely make sense for first-time travelers, who tend to bounce between major cities that are well-connected by rail.
Flights are the most cumbersome, as they burn time dealing with things like security and getting to and from airports located outside of city centers, and simply aren't comfortable.
However, flights can be surprisingly affordable compared to trains and are obviously the fastest option for covering very long distances.
When traveling Europe for the first time, we recommend traveling by train wherever it makes sense, and filling in the other options as necessary (here's our full guide to train travel in Europe).
Our first multi-country trip to Europe included an overnight train, a daytime train, 2 rental cars, and a flight–in other words, you can definitely mix and match!
How can I use my phone in Europe?
If your phone is unlocked, the cheapest and easiest way to use your phone in Europe is to buy a local SIM card.
You can either do that on the ground once you land (there's almost always a selection of helpful kiosks near the airport exit) or if you'd prefer not to worry about it once you arrive, you can buy one online before you go or even try out an eSIM card.
If your phone is not unlocked, or you just hate the idea of changing your SIM card, check with your carrier and see what they offer as far as international plans go.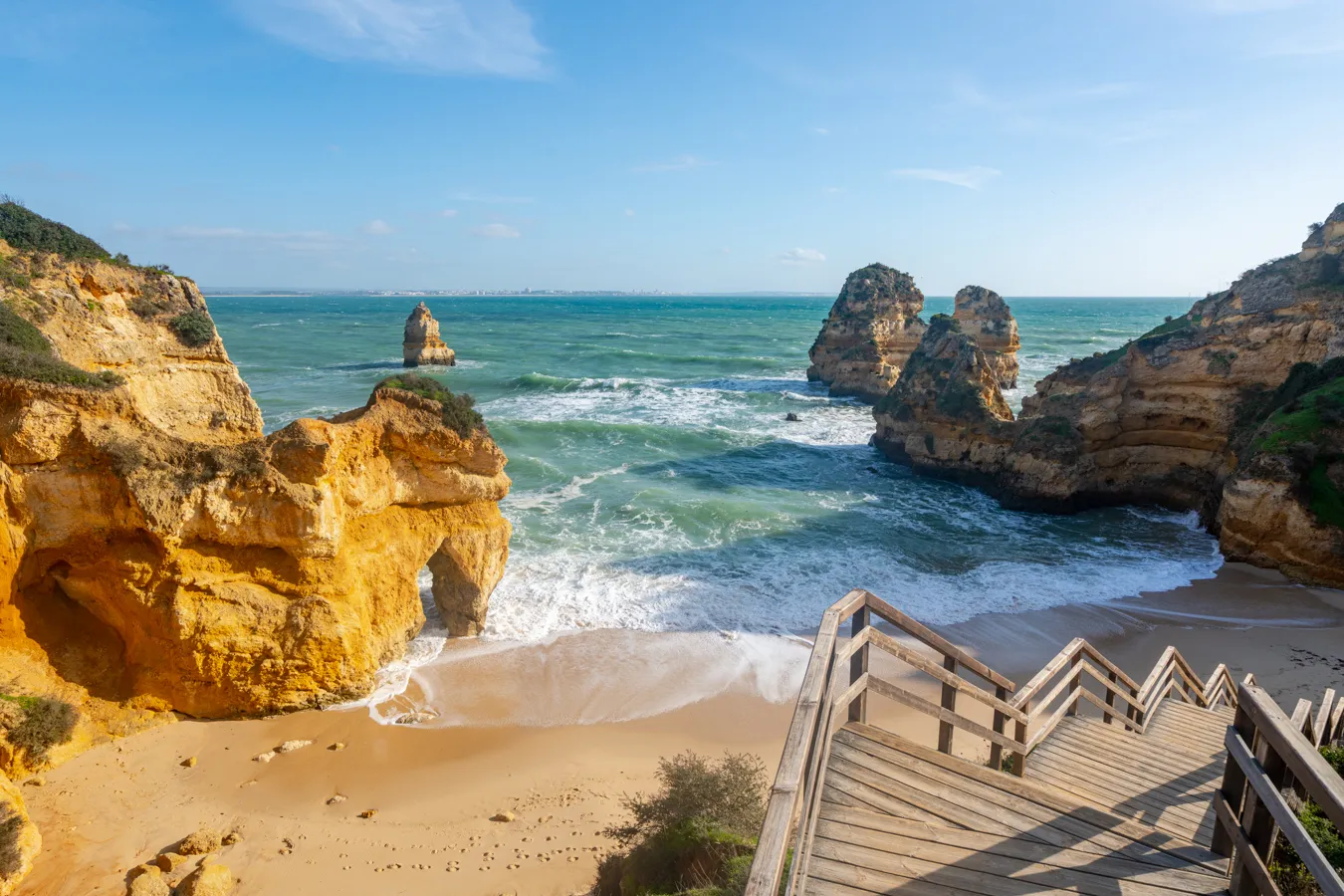 Will I need an adaptor for my electronics?
Most likely, yes!
Luckily, adaptors are cheap to buy and easy to carry–we recommend picking these up before you go.
Keep in mind that the UK and a few other countries (Ireland, Malta) use a separate plug from the bulk of the continent.
If you're heading to a place that uses UK plugs, you'll want these adaptors as well.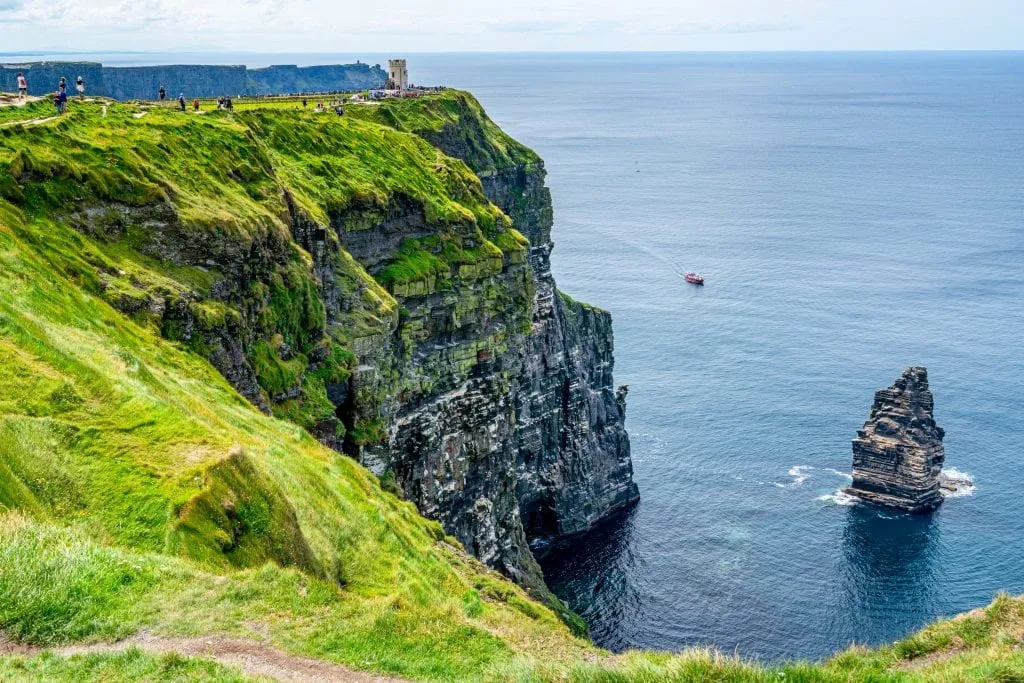 Do I need to be worried about pickpockets?
I wouldn't go so far as the use the word "worried", but aware, yes.
Pickpockets are a problem around the world in places where there are crowds, and that includes major European cities.
Barcelona, Rome, Paris, and Naples are examples of places that are particularly prone to pickpockets.
Watch your belongings carefully, especially near particularly crowded tourist attractions and in and around transportation hubs like train stations, and you will most likely be fine.
Very generally speaking, the closer to a world-famous landmark you are, the higher the risk of getting pickpocketed is in that place.
We have never been pickpocketed, but it does happen, even to experienced travelers.
We don't choose to use a money belt anymore, and pickpockets certainly know about them, but if you would like another layer of protection, they're an option (we used this one when we first started traveling).
An anti-theft day bag that can be locked and/or attached to a chair can help too, and we carry one everywhere (we love this one).
How severe is the language barrier?
It varies significantly, of course, but generally, it's not nearly as difficult as first-time visitors to Europe worry before they arrive (ourselves included).
We recommend learning basic phrases in the language of the countries that you are planning to visit during your first European vacation, but this is usually more for good manners than out of necessity.
While you can absolutely find monolingual Europeans in virtually any country, especially in smaller cities and towns, the people employed in customer service roles and in the tourism industry in major cities–in other words, where most or all of your trip will likely take place–generally speak some English.
Can I drink the tap water in Europe?
Usually, yes!
We drink out of the tap just about anywhere in Europe.
In rare cases where the water is not safe to drink (usually in remote areas of southern and eastern Europe, or in very old buildings with iffy pipes), there will generally be large and obvious signs stating so.
If you're worried about it, though, you can always ask your hotel concierge or host about it!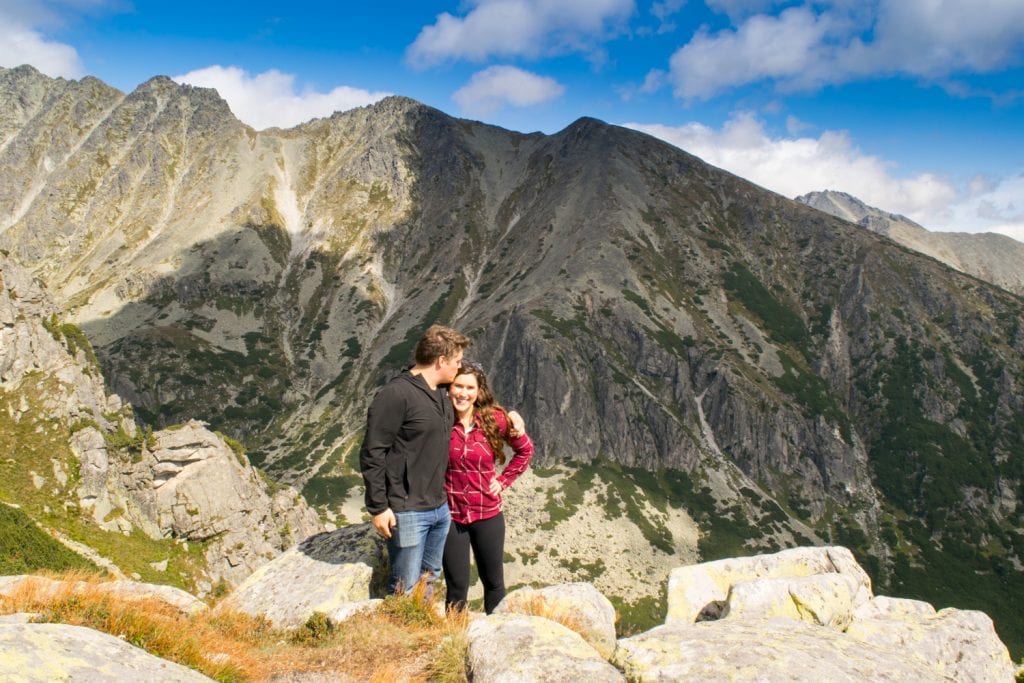 How far in advance should I book my trip?
For plane tickets, we recommend booking your trip as soon as you can commit to dates!
Not only will this allow you to have more time to plan and budget with a bit of structure, but it will also spread out your costs a bit more.
During peak seasons, like coastal locations in the summer or popular central European cities during the Christmas markets, you'll want to book your hotels as far in advance as you can commit to them as well.
What's your favorite country in Europe?
We get asked this all the time, and the answer is: we couldn't possibly choose!
We definitely have a very special love for Italy–we've spent more time there than any other country outside the USA, traveled the country from north to south, know the travel scene there very intimately, and will continue to visit extensively for the rest of our lives.
And no, we haven't discounted the possibility of living there one day, either!
However, simply naming Italy as our favorite would discount so much.
Like, for example, how much we adore hiking amongst the Alps in Switzerland, or waking up in picturesque bed and breakfasts in Ireland.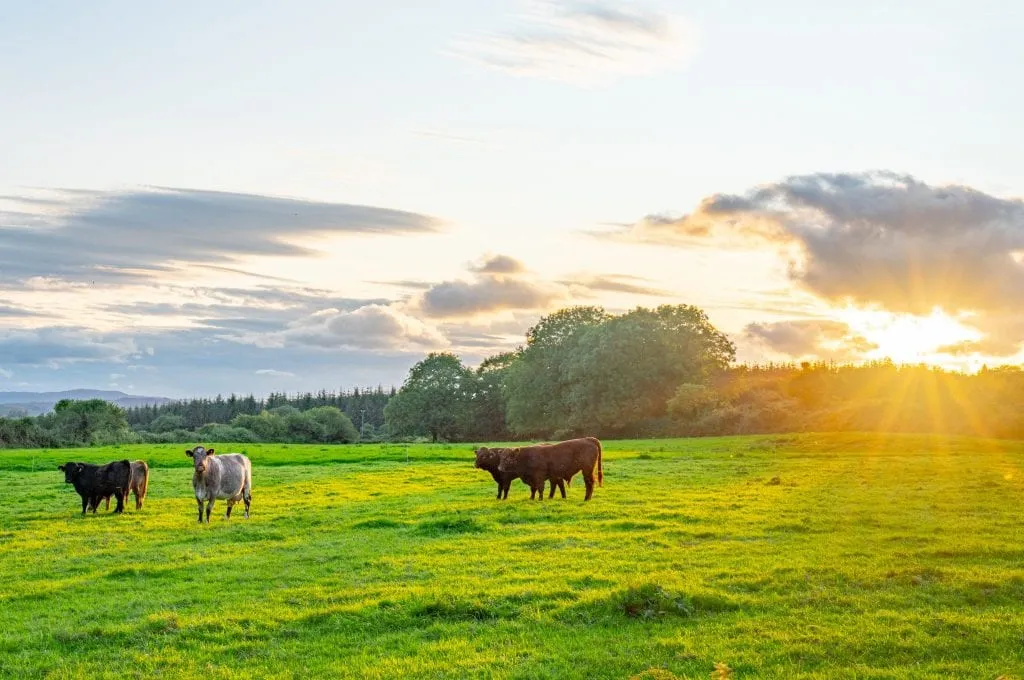 It skips over the joy of wandering through the art museums of Paris, admiring the rocky coastline of the western Algarve in Portugal, and jumping into the Adriatic Sea in Croatia.
Simply naming one favorite doesn't leave room for sharing just how incredible it is to marvel at Neuschwanstein Castle in Germany, or devour Greek salads on Santorini… or so much more than I could include in this list.
And really, the answer to the question behind the question is this: as long as it's somewhere that you're desperate to visit, and you plan your trip well, it doesn't really matter where you decide to go on your first trip to Europe.
Traveling to Europe for the first time is a magnificent and potentially (in our case, definitely) life-altering experience, and there are no wrong answers.