January 31, 2018
7 Unforgettable Things to Do in Savannah
United States
I'm lucky enough to say that this was my second visit to Savannah. The first was a "just the girl's trip" with my mom and grandmother in 2010, and ever since then I've been wanting to come back, both to share it with Jeremy and to explore the city more deeply.
The energy to the historic center of Savannah is fascinating: this old port city has a completely walkable historic district, which gives it a small-town charm. It has the classic, regal beauty of the antebellum south that is so popular to visit, and all the conservatism that comes along with that–but, the city center is also home to the Savannah College of Art and Design (SCAD), which adds an extremely liberal and artsy twist to some parts of the city.
More than most cities I have visited, Savannah feels like home–I could completely see myself spending months on end here and never getting bored. It's cozy, it's comfortable, it's beautiful, and it's quirky–there's always something fun around every corner you turn.
The original version of this post turned into more than 2000 words, so I've decided to split it into two: here is the first group of things I just love to do in Savannah. (Click here to see part two: 6 MORE Unforgettable Things to Do in Savannah).
1. Wander the squares.
Savannah has 22 of its 24 original town squares: idyllic, large, full of gigantic oak trees dripping with that famous Spanish moss. They are beautiful (and a welcome break from the sun during the hot summer, though that wasn't an issue on this trip)–the perfect place to eat a tasty treat, admire a fountain or sculpture, check your map, or even just sit and look around.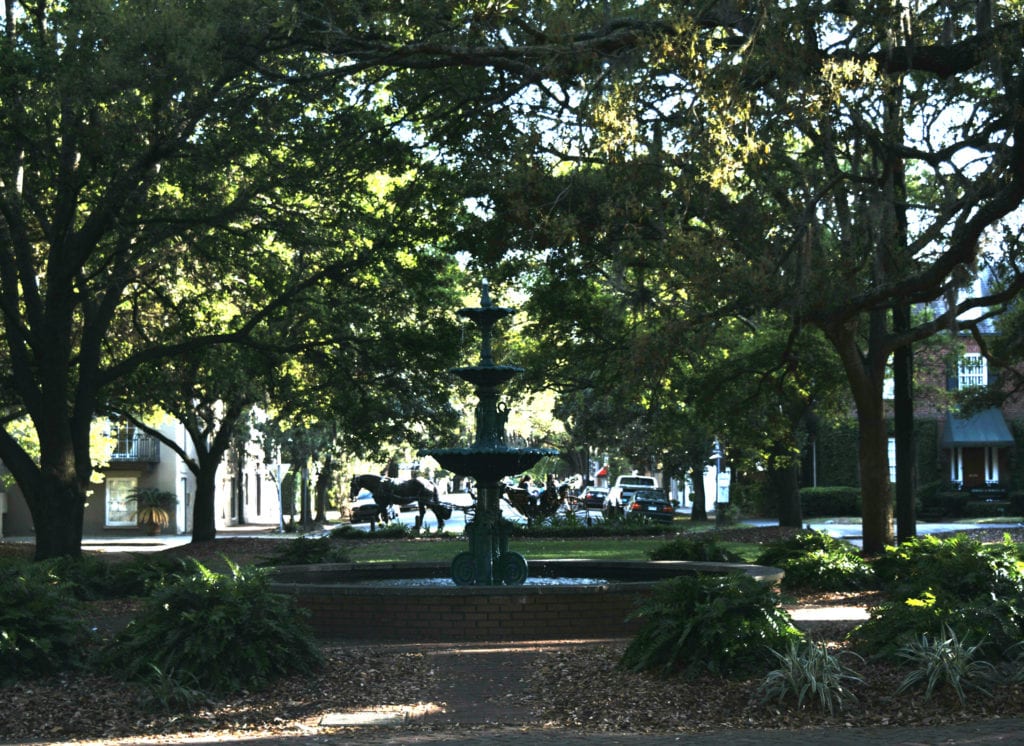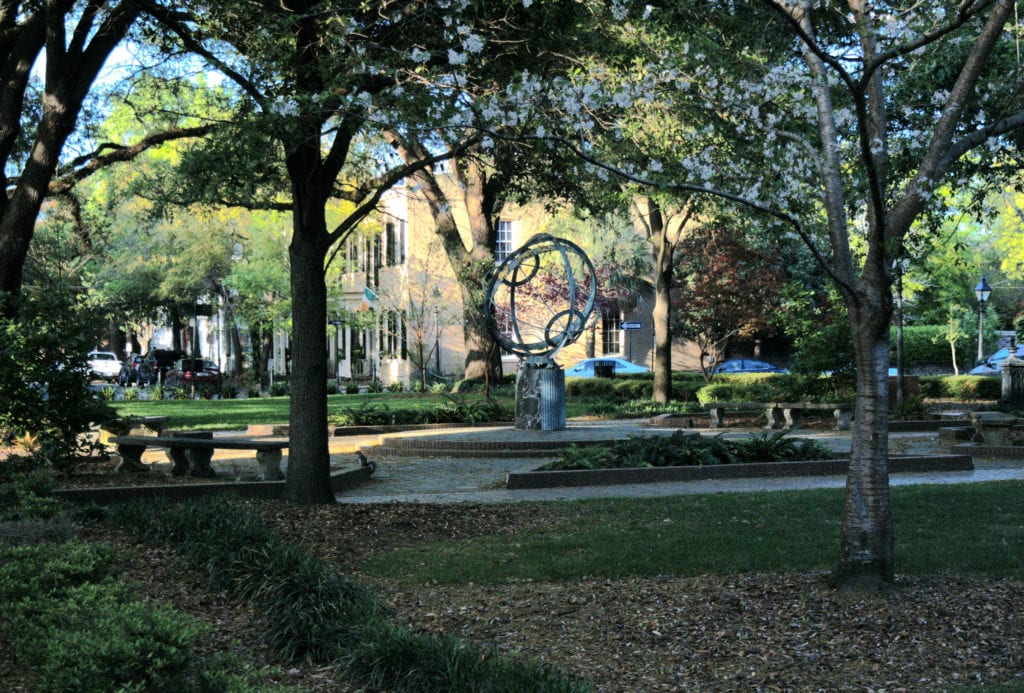 2. Visit a house museum or four.
This is a town dripping with house museums: elaborate mansions with fascinating histories that have been turned into walking tours to ooh and ahh over the beauty of the structure and hear the history of the (undoubtedly well-off and locally influential) families who have owned the properties. Expect to pay $10-$20 per adult.
On my first trip to Savannah, I visited the Sorrel-Weed House, which is well-known for its ghosts (a couple of ghost hunting TV shows have come to film an episode).
This time, we opted for the Mercer-Williams House, at one point the home of Jim Williams, the alleged murderer from Midnight in the Garden of Good and Evil: A Savannah Story
, and also allegedly the location of the murder. The tour doesn't discuss those events (though other tour companies are happy to tell you the gossip from outside), but instead focuses on the main floor of the gorgeous home and eclectic group of antiques and artwork that Jim Williams collected in his life.
Though I loved the Midnight in the Garden of Good and Evil book, I must say I've never seen the movie
–though after learning that it stars Kevin Spacey, I may have to change my mind.
If you'd like to read the book, I highly recommend picking up a copy before you go–you'll pay far more for a copy in a Savannah gift shop than on Amazon
.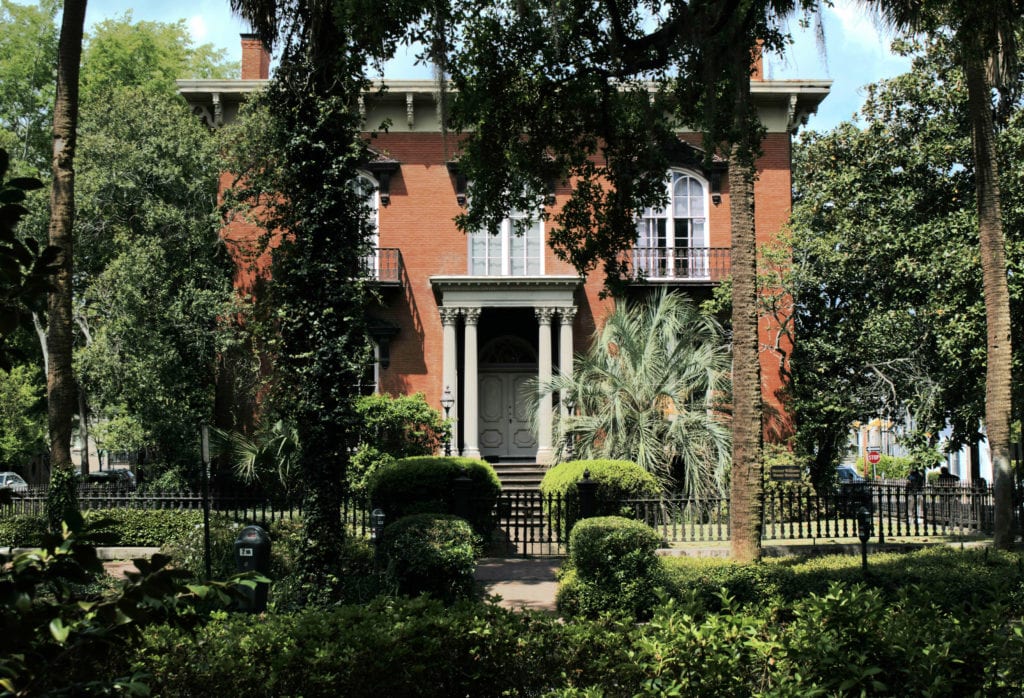 3. Visit City Market.
Live music, art galleries for every taste, delicious candy: how could you turn any of this down? Be sure to get a praline sample at Savannah Candy Kitchen.
If you get lucky, you may even see unexpected sites like this: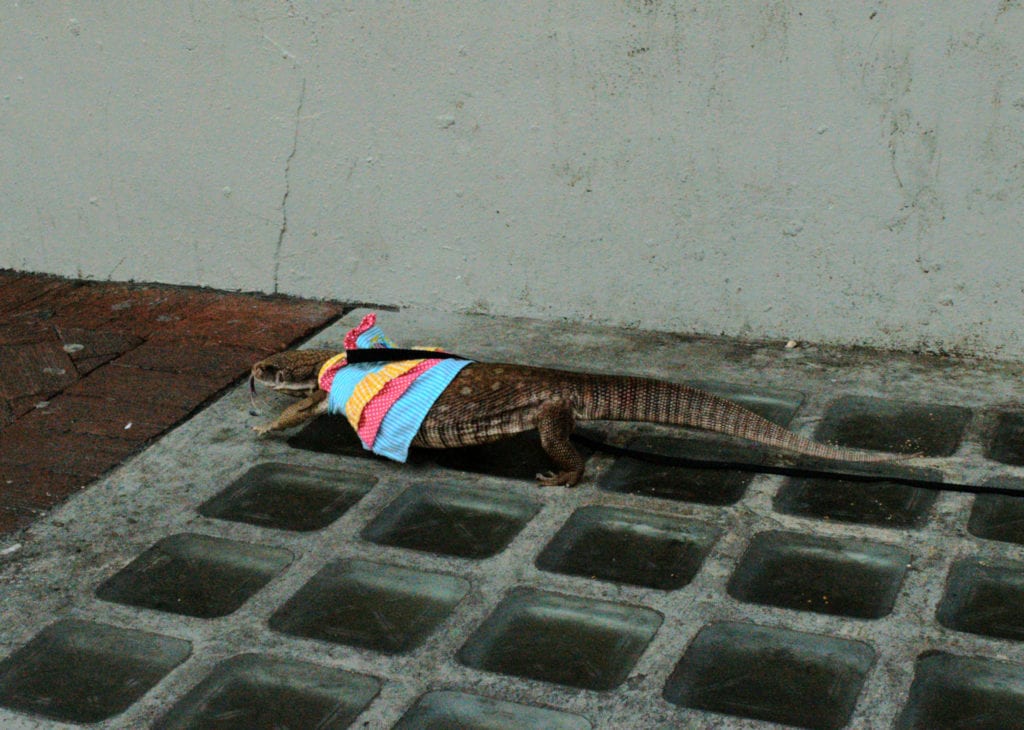 More typical views: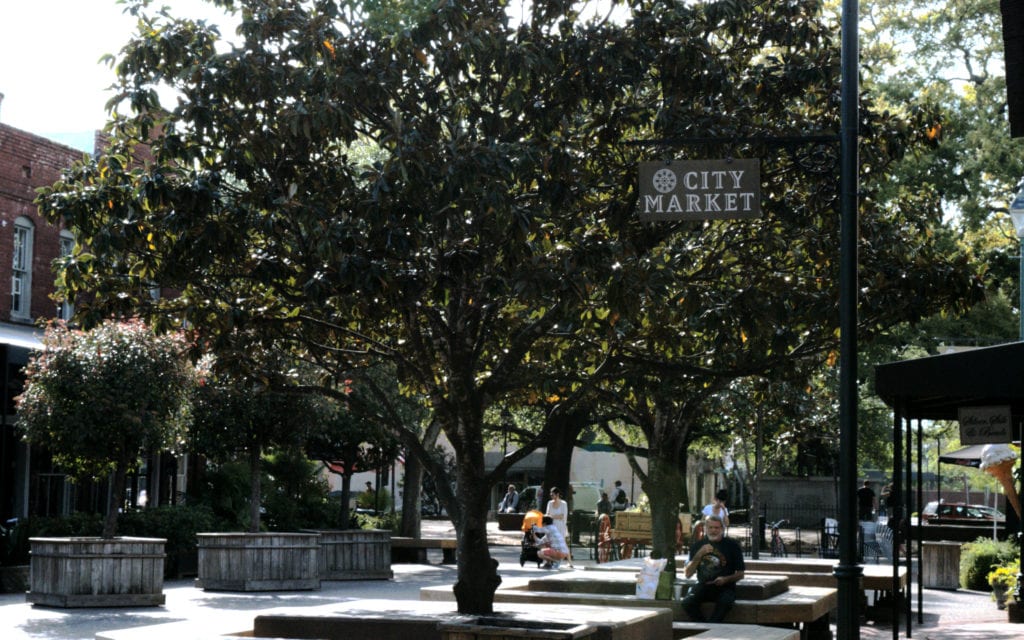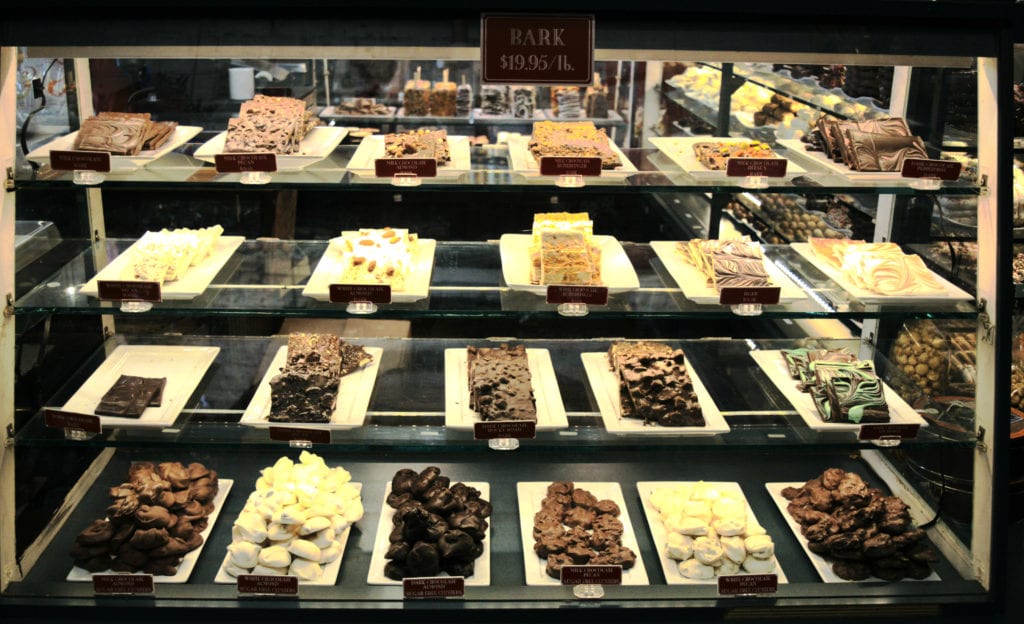 4. Take a ghost tour.
Even if, like us, you are a firm non-believer in the supernatural, a ghost tour in Savannah is a must. There are ones for every taste, from family-friendly walking tours, to pub crawls, to tours where you literally ride in a hearse (we opted out, the internet and locals advised this tour is on the cheesy side).
Our choice was an 18+ walking tour at night. Even discounting any supernatural components (which are fun, truly), stories of centuries-old gang hits, gore, castration, child torture, finding murdered bodies inside walls, adultery and any kind of gruesome death you can imagine will surely make your hair stand on the back of your head.
Savannah has far more ghost stories than fit on one tour, so your tour will depend in part on both the company's and your guide's taste. I don't think there were any stories in common between the ghost tour on my first Savannah trip and now, which definitely works for me.
5. Eat at Leopold's Ice Cream.
Delicious, creamy, and housed in an adorable shop right next to a theatre, this is a must. It's expensive for ice cream–we paid $11 for two single scoop waffle cones–but it was a great treat. I stuck with mint chocolate chip and Jeremy went for coffee–but for the more adventurous eaters, flavors like Lavender are also an option.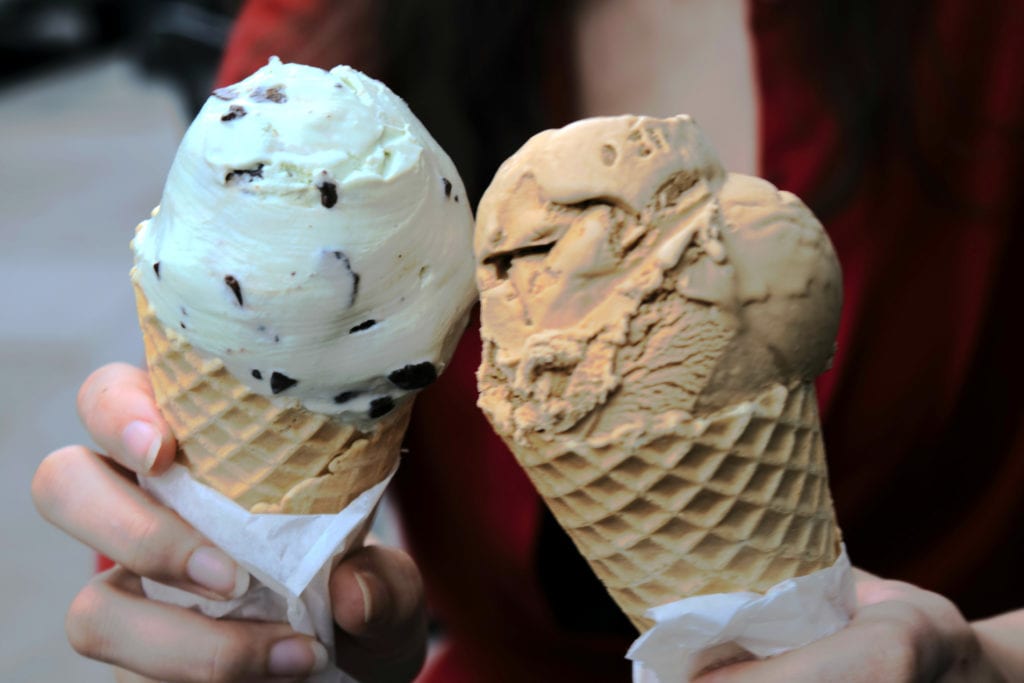 6. Explore Alex Raskin Antiques.
On our ghost tour, I asked our guide (lifelong Savannah resident and history buff) what house museum he would visit if he had to pick one–his choice? Not an actual museum, but an antique store on Monterey Square, catty-corner to the Mercer-Williams House, with a good view of Forsyth Park off the 4th floor back porch.
He did not disappoint.
This giant, 4-story mansion is completely stuffed with antiques in every room: stacked on top of each other, shoved up against each other, nothing in any sort of recognizable pattern. 18th-century beds next to 19th-century poker tables, WWII propaganda posters leaning up against a more than 200-year-old bookcase.
All 4 floors are open to explore, including back porches and every room. The actual house is in a sort of character-giving disrepair: peeling paint, creaky stairs, the occasional large hole in the wall.
We spent ages wandering around and failing to capture the mayhem in photographs. But seriously: go visit. If you have self-restraint, it's even free.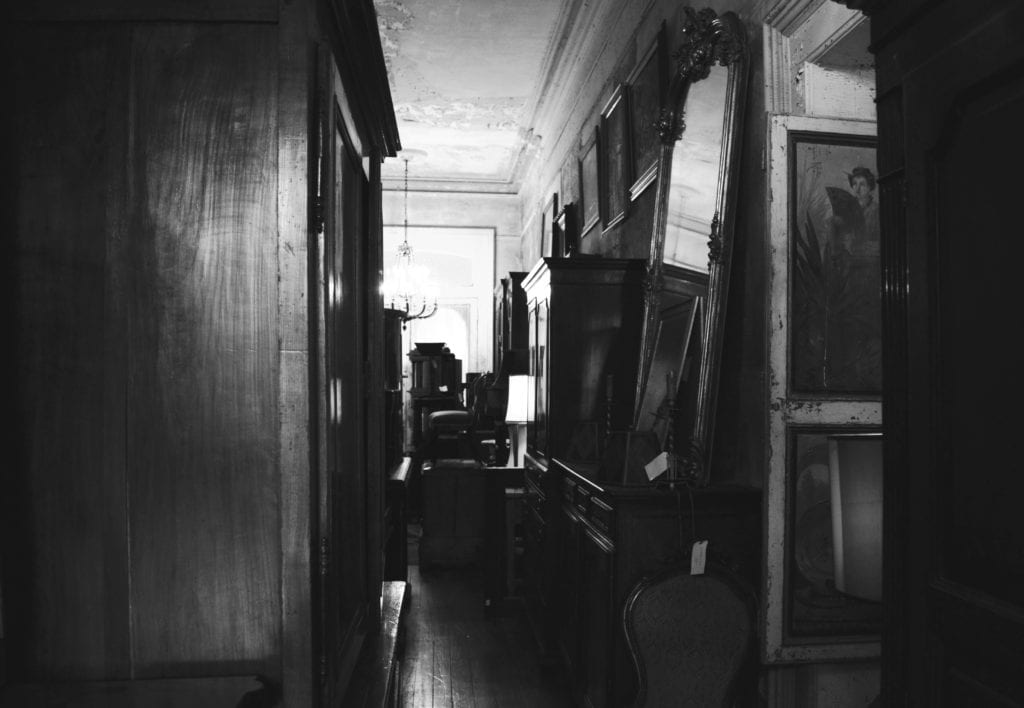 7. Go see The Book Lady.
I'll freely admit: I love funky, independent bookstores that ooze intellectual curiosity and coziness and comfort and that yummy old book smell out of every corner. The more cluttered and the more haphazardly the books are stored, the better. 
The Book Lady fits these tastes, with a bonus. This adorable bookstore, overflowing with literature and comfortable places to sit and enjoy it, is also home to Cassidy the "shop dog": a shaggy, friendly mess of a baby that was more than happy to receive my enthusiastic pets and hang out with us–at least until the shopkeeper came back around the corner, when she went back to sticking to him like glue.
The sound of her claws going tap-tap-tap on the aged hardwood floors while I flipped through travelogues from the mid-20th-century was one of the highlights of my day.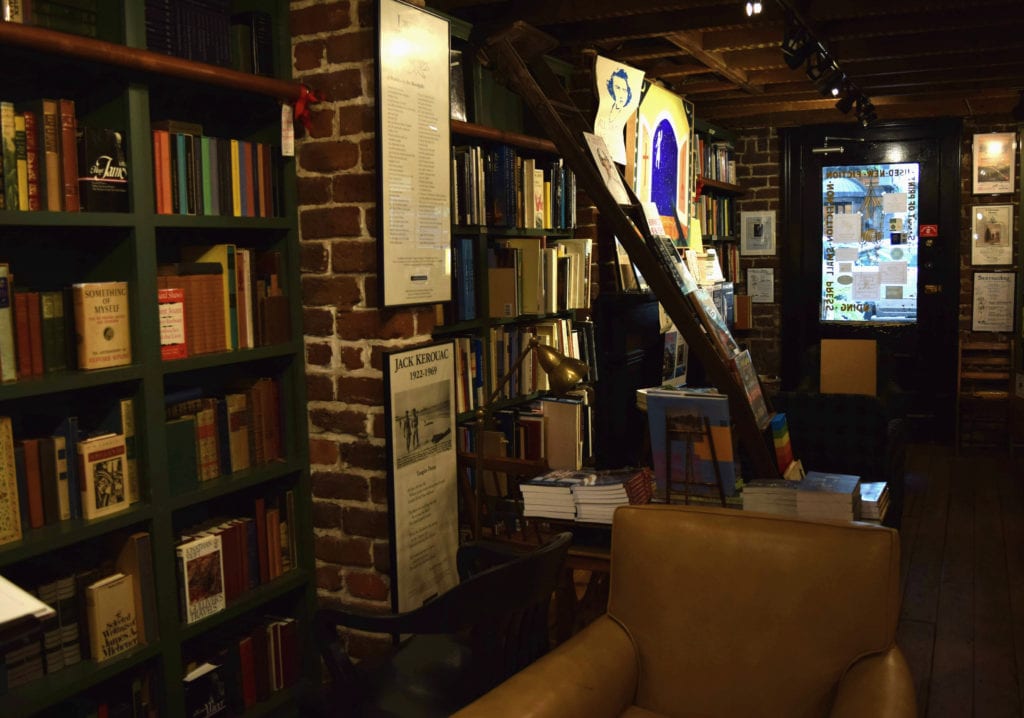 Where We Stayed in Savannah:

Best Western: Savannah Historic District — This hotel was perfect for our needs in the spring of 2016: reasonable on the budget, clean, had parking onsite, included a buffet breakfast in the morning, and was within walking distance to all of the major historic district sites. We would happily stay here again. At the time of writing, I'm seeing rates from $96.00/night.

Holiday Inn Express: Savannah Historic District — I stayed here on my first trip to Savannah in 2010 and absolutely adored it. It is right in the middle of the historic district action, has lots of charm for a chain hotel (we had a spiral staircase in our room!), and also has an included breakfast. We would have gone back here in 2016, but it was beyond what we were wanting to spend on our spring 2016 Southern USA road trip. At the time of writing, I'm seeing rates from $145.00/night.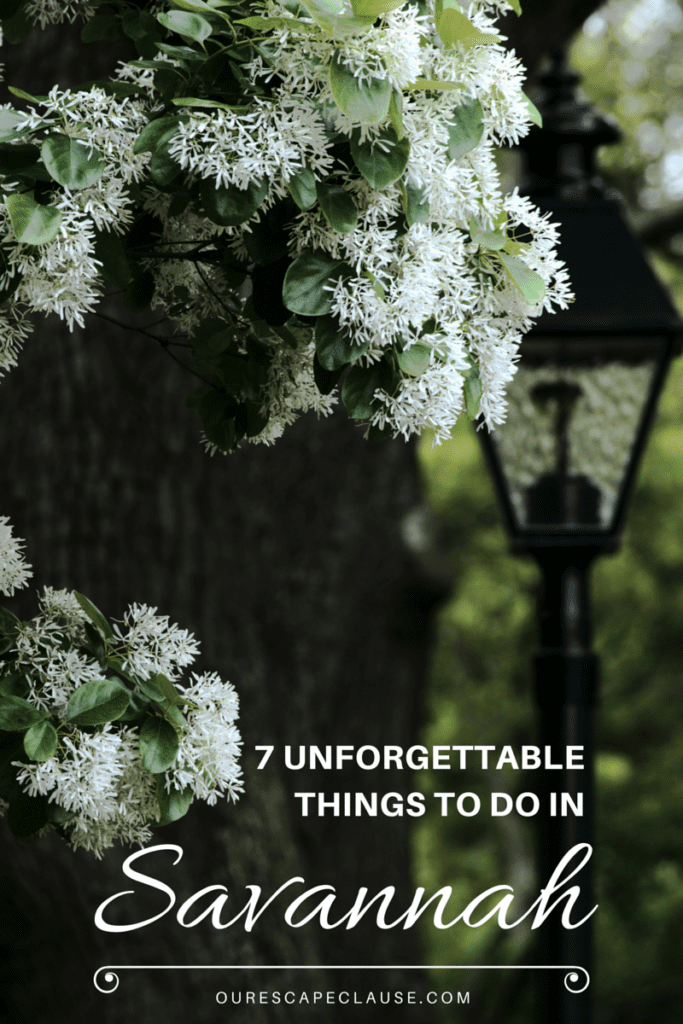 *Some links in this post are affiliate links. If you click through one of these links, we may earn a small commission at no extra cost to you. We are committed to only ever recommending products and services that we personally use and like.

w