Have your heart on visiting a famously sunny, colorful, and beautiful place in southern Europe… but struggling to choose whether visit Spain or Portugal?
If so, then this guide to Portugal vs Spain, travel edition, is for you!
I spent a bit over a year living in Lisbon, Portugal, and have visited Spain more times than I can count–and I deeply love traveling in both countries.
Despite their many surface similarities, though, Spain and Portugal are very different places, and depending on what you're looking for, you might find that one is much better suited for your trip.
Here's how to decide whether to visit Spain or Portugal–plus what similarities you'll find in both destinations.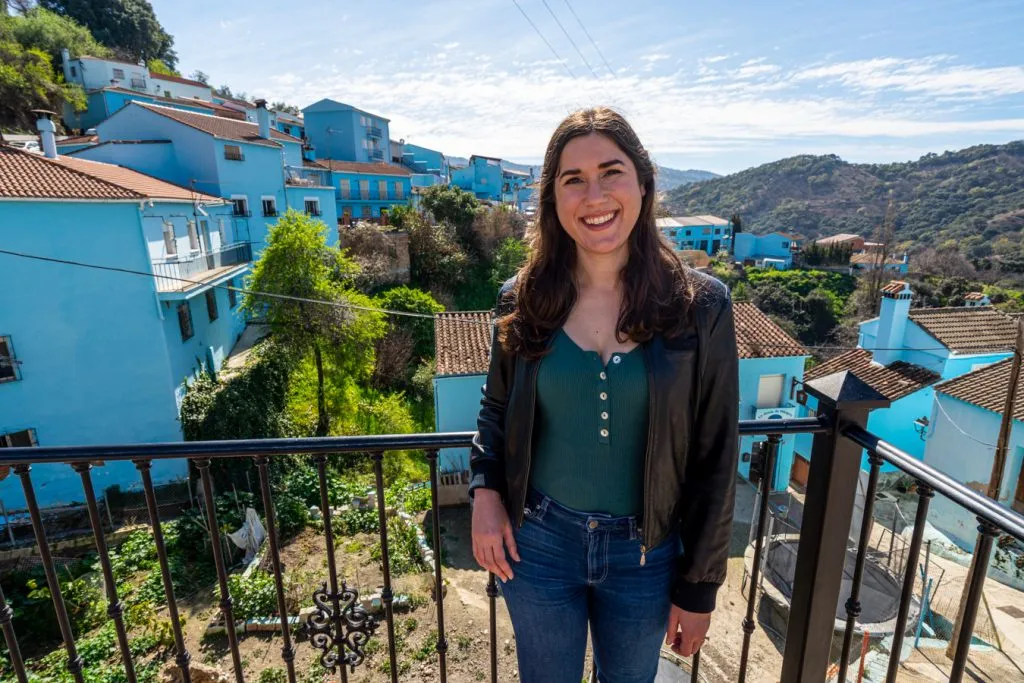 Plan a trip to Spain for…
… warmer beaches.
Portugal's beaches are beautiful, yes–but due to being set on the Atlantic, the water is actually much colder than many visitors might expect (yes, even in the Algarve).
Spain's long Mediterranean coast, on the other hand, tends to offer much warmer water and a longer swimming season.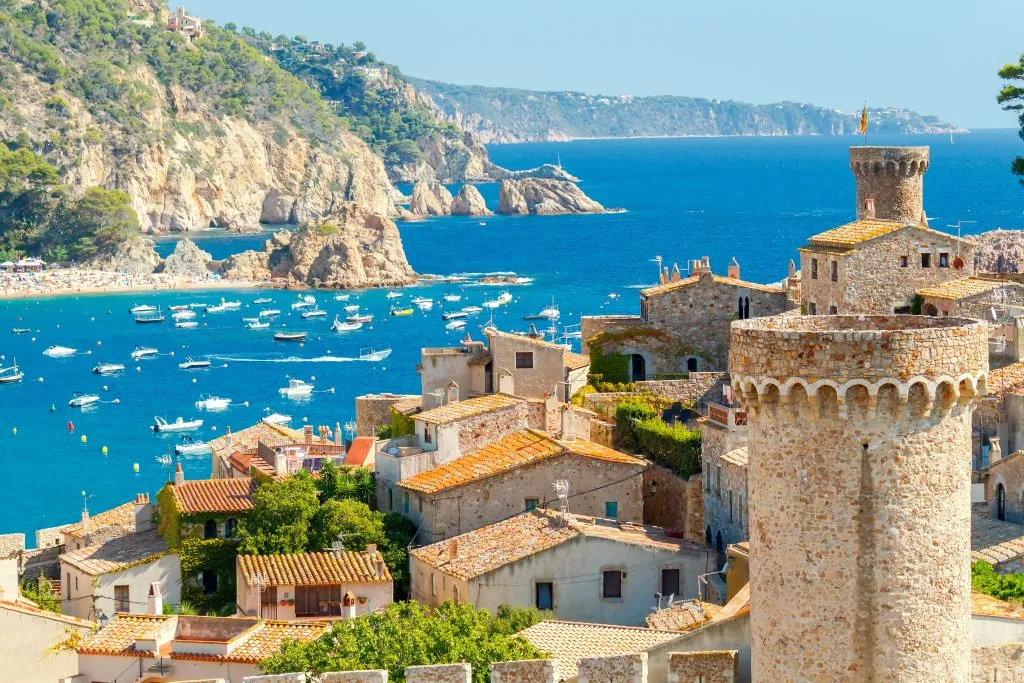 … a much more diverse travel experience.
Spain is about 5x the physical size of Portugal, and also that much bigger by population, too (roughly 47 million vs. 10 million people).
As a result, Spain offers far more diversity than Portugal as a travel destination, from topography to culture to the sheer number of cities and towns to visit.
… larger (and flatter) cities on average.
Along with the larger population in Spain comes much larger cities!
Spain is home to dozens of cities with over 100,000 people, whereas Portugal is home to just a handful–most of which are part of either the Lisbon or Porto metro areas.
And, for those concerned about climbing hills, Spain's cities are (often) much flatter, too, whereas Lisbon and Porto are famously hilly, which is beautiful to admire from above but takes a bit of work to explore!
… a more central location in Europe.
Spain and Portugal dominate Europe's Iberian Peninsula (technically, Andorra is also on the peninsula, as well as the totally-not-at-all-fictional country of Genovia).
While this end-of-the-continent location means that both countries are fairly isolated from the rest of Europe, Portugal is much more isolated than Spain!
Budget flights can, of course, keep the rest of the continent within reach from either place, but if you're hoping to hop into France or beyond by train or bus, visiting Spain vs Portugal makes that much easier to accomplish.
(Also, don't let the map fool you: the only place you can travel across the border between Spain and France by train is from Barcelona. Anywhere else… plan on a bus!).
… world-class art museums.
While Portugal certainly has some wonderful museums, when it comes to iconic art museums, Spain wins the competition hands down!
From the Prado National Museum and Reina Sofia in Madrid to the Picasso Museum in Barcelona to the Guggenheim in Bilbao, and so much more, Spain is home to an incredible collection of art.
If you're a passionate art buff hoping to do plenty of museum-hopping, Spain is the place for you!
Plan a trip to Portugal for…
… much milder summer weather.
If you're planning a summer trip to Europe, one thing is for sure: you will be much more comfortable exploring Lisbon and Porto than Madrid, Barcelona, and Seville!
Portugal's two largest cities (and its whole western coast, where the bulk of tourism is centered) enjoy very mild climates, making them incredible places to visit when so many other European cities are sweltering through June, July, and August.
The average high temperature in Lisbon in August, for example, is 83°F/28°C, while Madrid reaches an average of 88°F/31°C and famously hot Seville reaches 96°F/35°C.
… a chance to get off the beaten path very easily.
While Portugal itself is definitely a trendy place to visit by now, it's still extremely easy to get off the beaten path and ditch the crowds entirely when visiting!
Portugal may be deservedly popular, but its relatively new status as a beloved destination for foreign travelers means that while certain hotspots like Pena Palace and the Jerónimos Monastery are overwhelmed with visitors, many equally impressive destinations are available without the crowds.
Places like Évora, Arrábida Natural Park, the Batalha Monastery, and the Queluz National Palace, all easy day trips from Lisbon, offer a chance to experience a very different side of Portugal without traveling far.
… Portugal's unique Douro Valley and port wine scene.
Portugal's beautiful Douro Valley, and the port wine that is produced there, is one of those attractions that are unique enough that you can't quite replicate them anywhere else in the world.
If the port scene appeals to you, it's definitely worth prioritizing a visit to northern Portugal!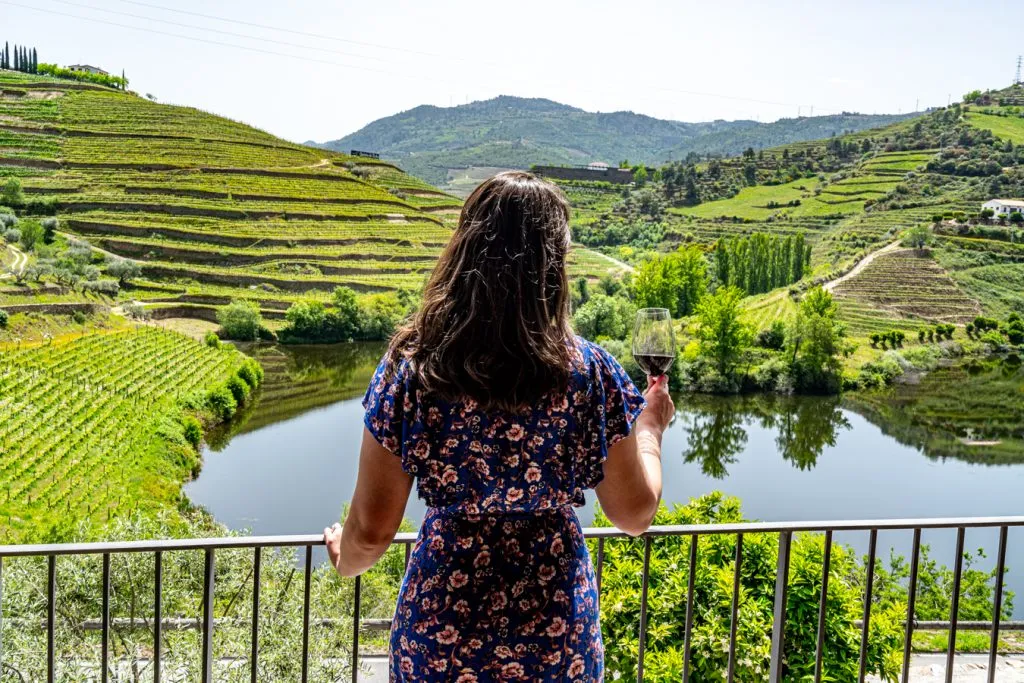 … the ability to see the most popular places to visit in one trip.
One of the best things about Portugal's smaller size is that even with limited time, you can see a solid percentage of the best places to visit in Portugal!
With only 10 days in Portugal, you can sample Lisbon, Sintra, Porto, and the Algarve.
While there are definitely far more beautiful places to see in Portugal, from Óbidos to the Berlengas Islands to Monsanto and beyond, there's no doubt that you can cover a bigger percentage of Portugal's top destinations in one trip than you can Spain's.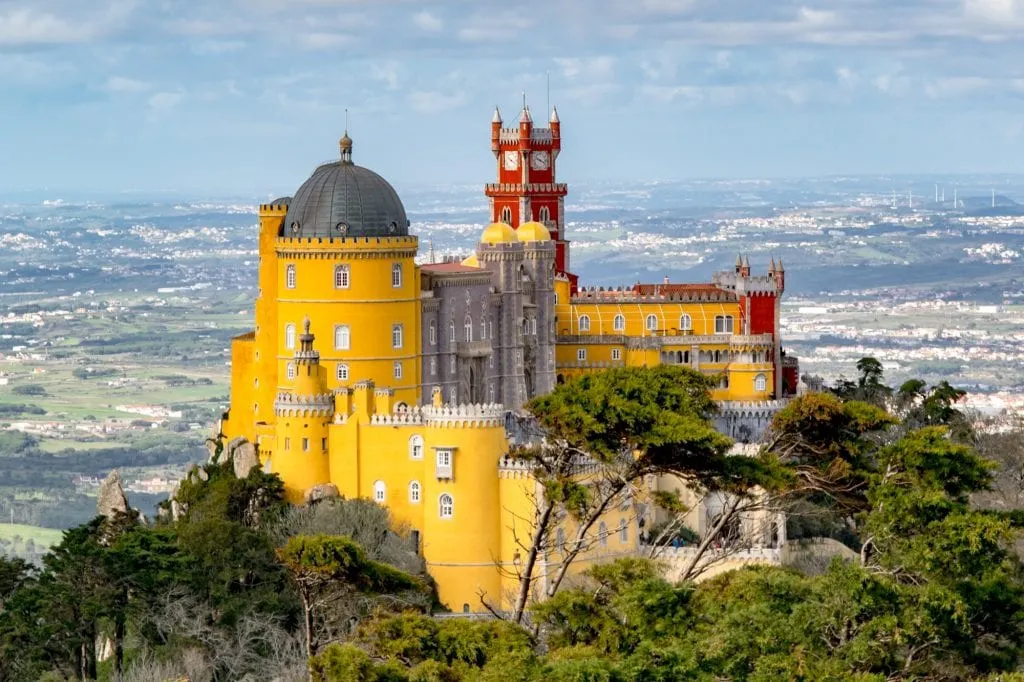 … earlier dinner times and quieter evenings.
Spain is lively, vivacious, and late-rising… which can all be translated to loud, especially late at night, as compared to what many visitors are used to.
While non-night owls can definitely work around this, there's no doubt that if earlier dinners (Spaniards think nothing of starting dinner at 10:00 PM) and quieter evenings appeal to you, Portugal might be more your speed!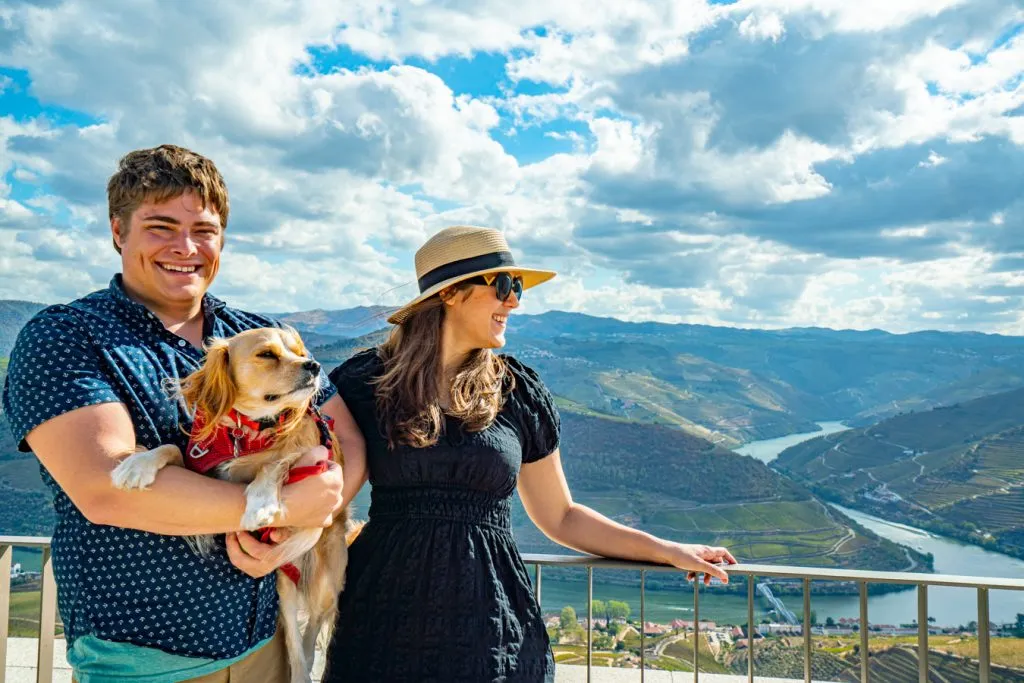 Visit either Spain or Portugal for…
… over-the-top opulence inside churches.
Spain and Portugal share a dark and complicated colonial history, which translated to lots and lots and lots of gold being shipped into both countries… a big portion of which ended up decorating each country's many churches.
For some of the most wildly decorated churches that you'll ever see, both Spain and Portugal have lots to offer.
… absolutely gorgeous coastline.
Whether you're hiking the Seven Hanging Valleys Trail in the Algarve or sticking your toes in the sand in Cadaqués, one thing is for sure: Spain and Portugal boast incredibly beautiful coasts.
If beautiful sea views are what you're after, either country has you covered in spades.
… whitewashed villages.
If whitewashed towns perched high on cliffs overlooking valleys or the sea (or both) appeal to you, you'll find plenty of examples in either Portugal or Spain!
… beautiful azulejos.
Azulejos, or the art of decorating with painted tiles, is a tradition that both Spain and Portugal inherited from their distant Islamic past.
While azulejos are much more synonymous with Portugal today, you can find a fair number of them in Spain, as well (especially in southern Spain).
… unique and very distinct architecture.
From the Jerónimos Monastery in Lisbon to the Alhambra in Granada, there's no doubt that you'll find very unique architecture in either country!
That goes for more modern examples, as well.
The famously unfinished La Sagrada Familia in Barcelona and the colorful Pena Palace in Sintra (which dates to the mid-1800s) are just two of many, many examples.
Which is cheaper, Spain or Portugal?
While online resources and blog posts tend to state that Portugal is cheaper to visit than Spain, the reality on the ground is a bit more complex.
The cost of travel in Spain (and Portugal, for that matter) varies dramatically based on where you visit.
Barcelona, for example, clocks in as a pricey destination on par with Paris or Milan, while other regions like Andalucia can be far less expensive–including less expensive than popular places in Portugal's Algarve.
Meanwhile, prices in Portugal's most popular destinations like Lisbon, Porto, and Sintra continue to absolutely explode year after year, and while visiting Portugal is still much more affordable than most places in Western Europe, the gap is narrowing with time.
Overall, from the perspective of planning a vacation, I would say that our recommended Portugal itinerary probably costs a bit less than our recommended Spain itinerary–but the difference is less dramatic than you might expect.
And, if you are traveling on a budget, you can stick to the same one in either Spain or Portugal with similar ease.
The key to controlling what you spend in either country has more to do with your travel style and the specific places you visit (swap Barcelona for Valencia or Malaga, for example) than any grand difference in the price of visiting Spain vs Portugal as a whole.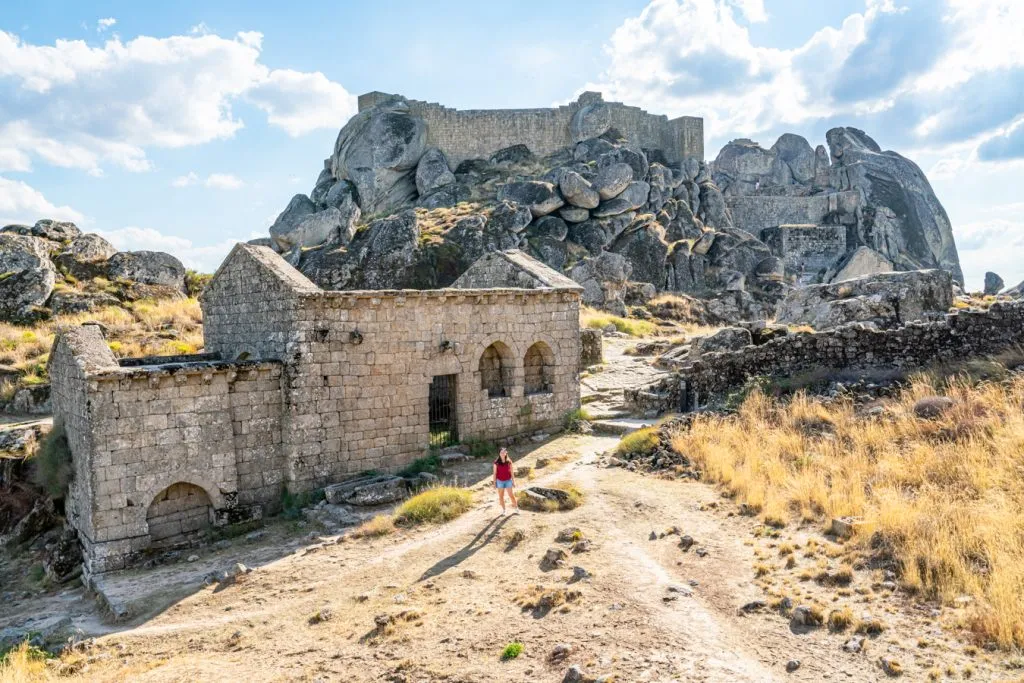 Should you visit both Portugal and Spain?
Yes, absolutely–but with the caveat that you might need more time than you think.
While Portugal and Spain look like very cozy next-door neighbors on a map, the reality of visiting is that getting between the two countries can be a hassle, as they're not particularly well-connected to each other by train.
(We once spent a very long day traveling from Lisbon to Madrid in a series of 3 trains, one of which didn't have air-conditioning… in June. Flying or driving would have taken far less time and been much more comfortable).
Add in the fact that Portugal's eastern half and Spain's western edge tend to be very rural (and blistering hot in the summer), and the distance widens further: the best places to visit in either country are not along their shared border.
And, of course, both countries have plenty to see in their own right!
Essentially, if you want to create a combined Spain and Portugal itinerary and don't have at least 2 solid weeks to work with, you'll want to either choose one country or accept that you'll only get a small taste of each.
Here's our recommended combined Spain and Portugal itinerary–and fair warning, it's incredibly fast-paced in an effort to squeeze everything possible in!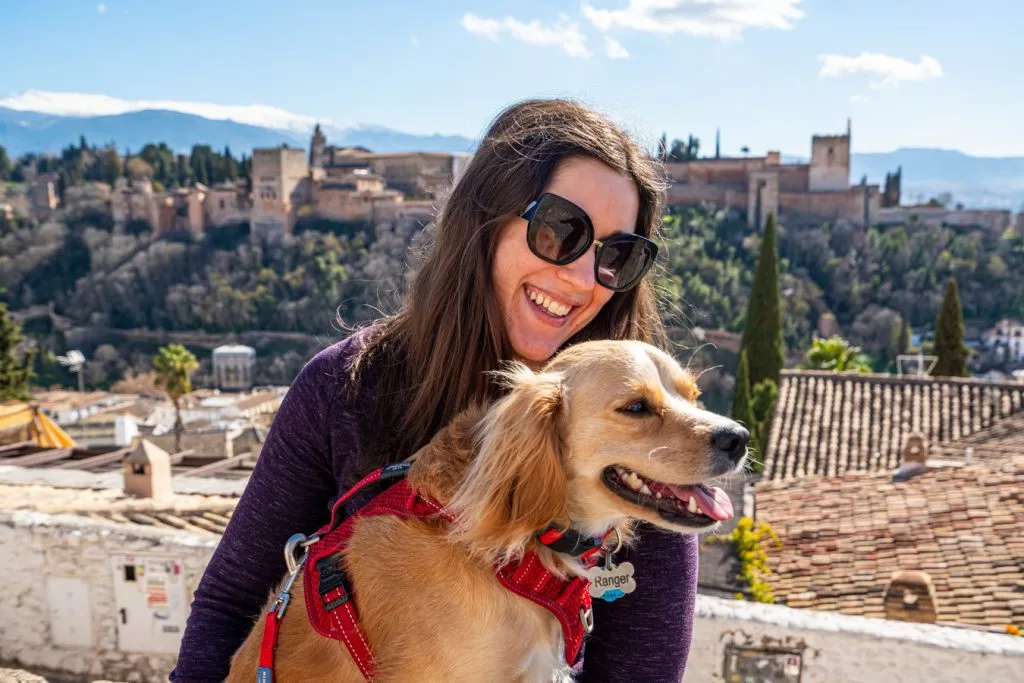 Spain vs Portugal: The Final Decision
Still not sure whether to visit Portugal or Spain?
If both countries call to you strongly and you don't want to choose between them, I'd suggest making a list of the top 3-4 things you plan to do on your trip to either place, and let that be your guide.
For example, do you want to hike along wild beaches (Portugal) or swim in calm ones (Spain)?
Alternatively, you can let flight schedules and prices be your guide!
Ultimately, though, whichever country wins in your personal Spain vs Portugal travel debate, you're bound to have a fantastic trip to the Iberian Peninsula.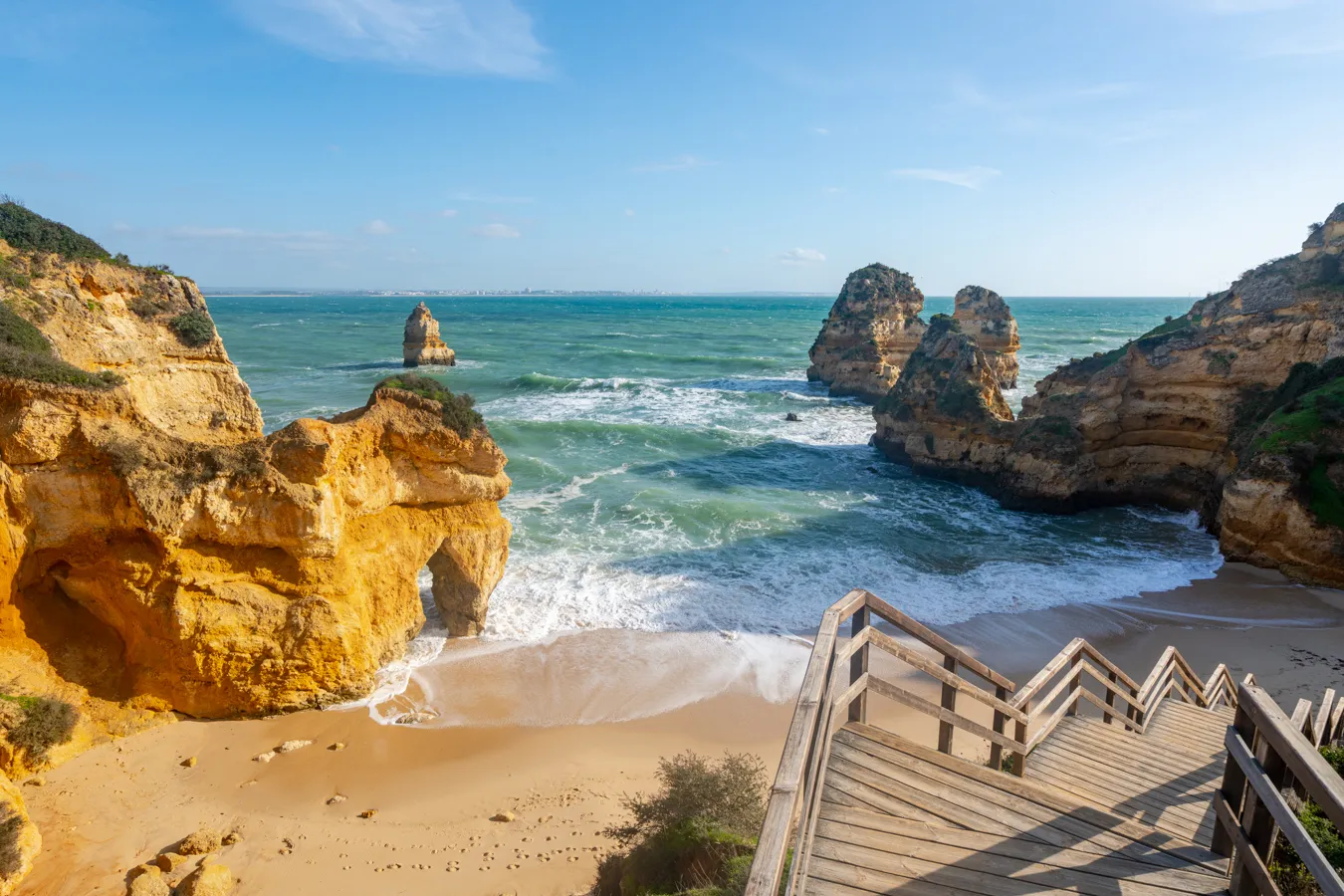 Ready to plan your Portugal or Spain vacation in more detail?
Know where you're headed and ready to plan your trip in more detail?
We've written about both countries extensively, and regularly add new blog posts here on Our Escape Clause!
You can scroll through our Spain archives here, or our Portugal archives here.
Alternatively, here are a handful of our most popular guides to Spain and Portugal:
Spain
Portugal