Update January 2018: I'm happy to say that after almost 6 months traveling with this packing list through Mexico and Central America, and another year of experience as full time travelers overall, we still stand by 90% of our original packing list for Central America & Mexico! I've gone through an updated a few small items (why in the world did we pack Jeremy a polo shirt?), but other than that, this list is very reflective of what we would pack if we were leaving for Central America again today!
For our first long-term trip, I intentionally didn't publish the quintessential packing list post: I simply didn't feel qualified to write one!
Now, though, with some actual experience under our belts and many lessons (big and small) learned about packing, we feel much more confident about what we brought and what we left behind.
When friends and family see us with our bags, there are exactly two reactions: "You're bringing all that?!" or "You're only bringing that?!".
Though we are definitely not incredibly light travelers (we shamelessly check our bags on flights), we feel that we have struck a great balance for our packing list for Central America and Mexico on this trip, and are excited to share exactly what we decided to haul around.
Packing List for Central America & Mexico — Everyone
Actual Luggage
This was my old college backpack, and though it has been redesigned now, I would still buy it again in a heartbeat. This is now our carry on and day pack, and it has lasted since 2009–one bachelor's degree worth of heavy textbooks and tons of travels later, it's still kicking.
An old, non-fancy Target purse: it's most important qualities to me are that it zips and I can carry it across my body

2 zippable mesh bags: one large one for dirty laundry and one small one for underwear
Note: Neither of our backpacks is full and we both probably could have comfortably gone 10L lighter. We bought our packs before our very first multi-country trip to Europe in 2015, and haven't felt the need to replace them over a small size difference. If you want extra space or just aren't sure, there's no harm in going a bit bigger–a 45L pack also can't be carried on most airlines.
We haven't felt the need to jump on the packing cube craze at this point–rolling our clothes by "type" (shirts, jackets, etc.) and then packing them in order of next use has worked perfectly well so far, though we keep hearing about how life changing the cubes are!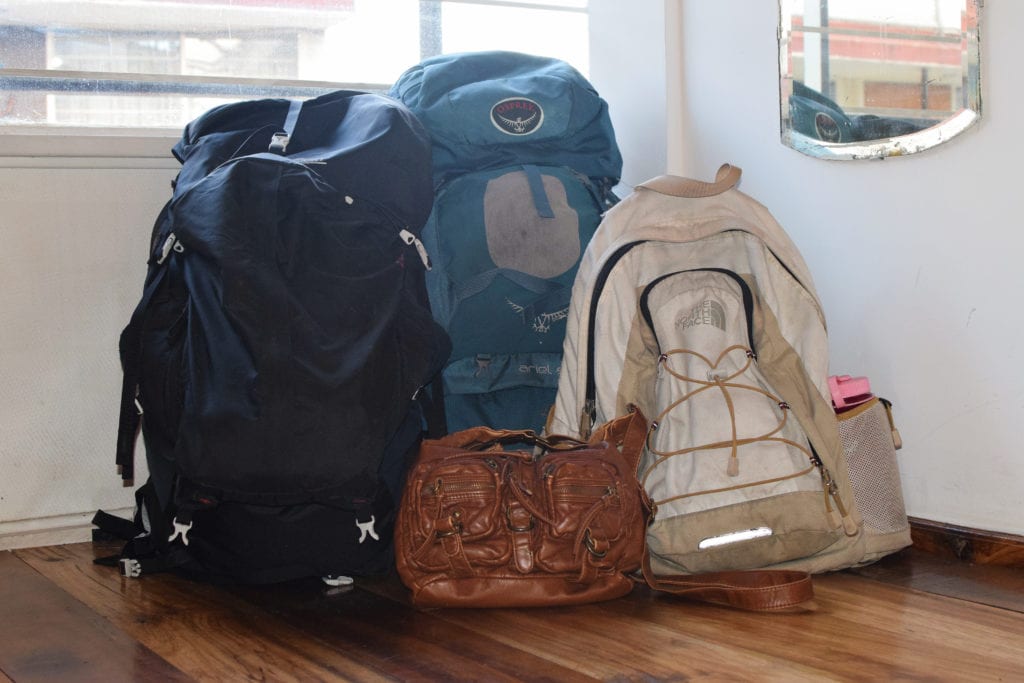 Camera Gear
This is the "kit lens" for the camera, and often comes with the body.
We have 5 memory cards (after losing so many of our Luang Prabang photos, we don't want to take any risks!), and the ones I listed are our favorite.
This is SO WORTH the less than $10 we spent on it. No more chances to lose or damage the tiny memory cards.
AKA, the key to fantastic selfies… at least in uncrowded areas.
After losing one of our lens caps on the road and storing our zoom lens in a sock for a couple of weeks, we aren't taking any chances. Small, cheap, light and important to have: these are the perfect item to carry extras of.
Extra Rear Lens Protectors x 2

Lens Cloths 

Lens Cleaning Pen 

Lens Hoods x 3

UV filter x 1
We're hoping to buy a couple more of these–one for each lens.
We're in a bit of a weird place with our photography equipment–we're fairly novice photographers (we've only been shooting steadily in manual on a DSLR since March 2016), but we've fallen in love with it. Our accessories have grown for that reason, but we're not quite ready to trade in our "starter" DSLR (the Nkion D3300 is often considered the best beginner DSLR on the market, though the newly released Nikon D3400
 will likely pass it up) for a midrange camera.
If you're just getting into photography and are looking for your first DSLR, I can't recommend the Nikon D3300 enough–it's affordable for what it is, we've learned tons on it, it's durable (a must in our world), and the pictures are beautiful. With the release of the Nikon D3400, I would imagine it will be possible to score a great bargain on a D3300 in the near future!
Miscellaneous Gear
The compass is for hiking only–we definitely don't carry it around town! If you're not going to be spending a lot of time in the wilderness, you're safe to leave this off your list.
I'll chock this one up to reading one too many horror stories about people getting hurt in the wilderness and being unable to call out for help–$5.00 for peace of mind is money well spent in my book. Also: these things are loud.
We've found that heading to the beach in tropical destinations is much more fun when we can see underwater, and well worth the small cost (both monetarily and in space) to carry goggles with us.
I am obsessed with this bag! It's incredibly light, it rolls up and stores easily, takes up almost no space, and holds up to 50lbs. This is our grocery bag, beach bag, and anything-else-we-need-space-for bag.
Dry bags are a must if you're going to be taking elctronics near water or on a boat–we bought ours in Laos, but will probably upgrade to a bigger one at some point in the future.
These are heavy and a bit annoying to carry, but worth the trade off of having them when we need them.
For lockers on dorm hostels, on the very rare occasion that we decide to go that route. 
Diving Log Books 

Barnes & Noble Nook
Our Nook is from 2008 and still (barely) kicking–we will probably update it within the next year.
Money belts are a bit controversial these days, but we still like having one. Part of this is that Jeremy can carry it comfortably and invisibly–they are a bit more obvious stuffed into women's pants than men's. We only store backup things in there–extra cards, our passports, etc–and use a normal wallet for our everyday purchases.
Purell Hand Sanitizer

Composition Notebook
Spiral notebooks will scratch every hard surface in your bag, as we learned the hard way–composition is definitely the way to go.
Pens

Pocket Sized Pack of Tissues
AKA, toilet paper in a pinch.
Sunscreen 

Chromebooks & Chargers x 2
We're on our computers constantly while traveling, but if all you want to do is check Facebook and Instagram, you may want to consider leaving the computer behind–they're heavy, bulky, delicate, and at risk of being lost, stolen or damaged while you're on the road.
Cell Phones & Chargers x 2

Copies of Passports

Actual Passports
The most important item on any international packing list!
Printed Airline Tickets to Mexico
When entering Mexico via airplane, you will almost always pay a small tourist tax to enter the country. The word on the street is that, without fail, the border patrol will attempt to charge you this fee again when you leave the country–but if you can prove you paid the fee already, you aren't obligated to pay it again. We'll see what happens!
Portable Pharmacy
Prescription medication

Bandaids

Motion sickness medication (I need it by the bucket, still going through the stuff from Abu Dhabi)
Unfortunately, I need this by the bucket load. I'm still working through the stack that I bought at the airport in Abu Dhabi a few months ago–40 pills for $4.34 is my kind of price!
Excedrin Migraine

Ibuprofen

Imodium

Allergy medication

Hydrocortisone cream

Antibiotic ointment

Bug Spray

Sunscreen x 2
Bug spray and sunscreen are both much more inexpensive at home in the USA for us than in tourist destinations in developing countries–it was well worth the space to stock up a bit for us.
There are a few schools of thought on carrying over-the-counter medication: some people say just to buy it as you need it, others say that they'd rather carry a few extra ounces than worry about finding medication in a foreign country while sick. We fall firmly in the latter camp, and have been thankful to have medicine on us more than once!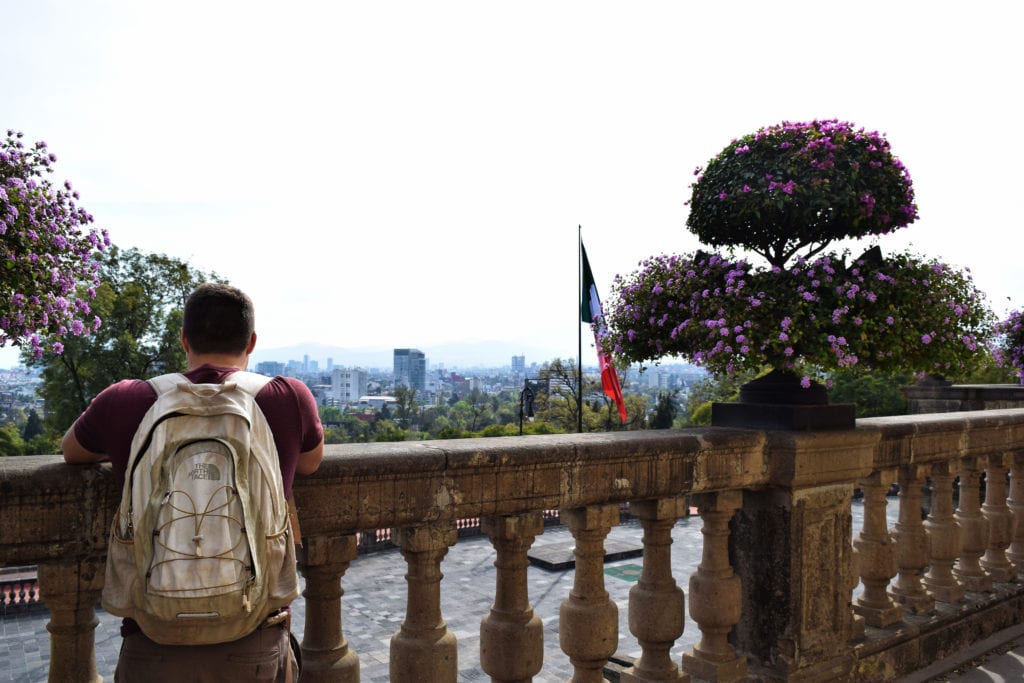 Female Packing List for Central America & Mexico
Kate's Clothes
Dresses x 5 (3 short, 1 maxi, 1 combo pajamas/beach coverup)

Skirts x 2 (1 long, 1 short)

Harem pants x 1
If you don't already own these, I would just buy them on the road–they're incredibly comfortable, light and easy to pack, modest enough for most places worried about such things, cheap, and sold all over the world. I picked mine up at the El Rastro flea market in Madrid.
Tank tops x 3

Short sleeve shirts x 5

Long sleeve shirts x 1

Light jacket x 1

Fleece pullover x 1
Bikinis x 3

Sunglasses x 1
Underwear x 15

Socks x 2

Bras x 2
Sports bras x 2

Yoga pants x 2 (can double as leggings if needed, though I doubt I'll have that issue in Central America)

Work out shorts x 1

Work out shirt x 1
I am obsessed with these sandals and plan to wear them almost everywhere until my feet fall off. They're waterproof, incredibly comfortable, and great for walking. More fashion-conscious people than me may want to stick to using them in natural settings, but if it means I have to carry less shoes, I'm good with wearing them everywhere.
Baseball Cap

Earrings x 3

Necklace x 1 
I store my jewelry and a few other odds and ends (ibuprofen, bobby pins, etc.) in small plastic cases–including a tic tac case! My favorite plastic cases I found long ago at HEB in Texas, but these are pretty similar: Small Storage Box
.
On our first long term trip, I wanted to have every possible item with me at all times, to prevent the temptation of buying souvenirs on the road. What this ignored, of course, is the fact that buying souvenirs you actually need and therefore don't feel guilty about purchasing is awesome.
On my list of things to pick up on this trip? A scarf if I need one (unlikely), a hard case for my glasses, a cute hat, and some kind of roomy bag that zips.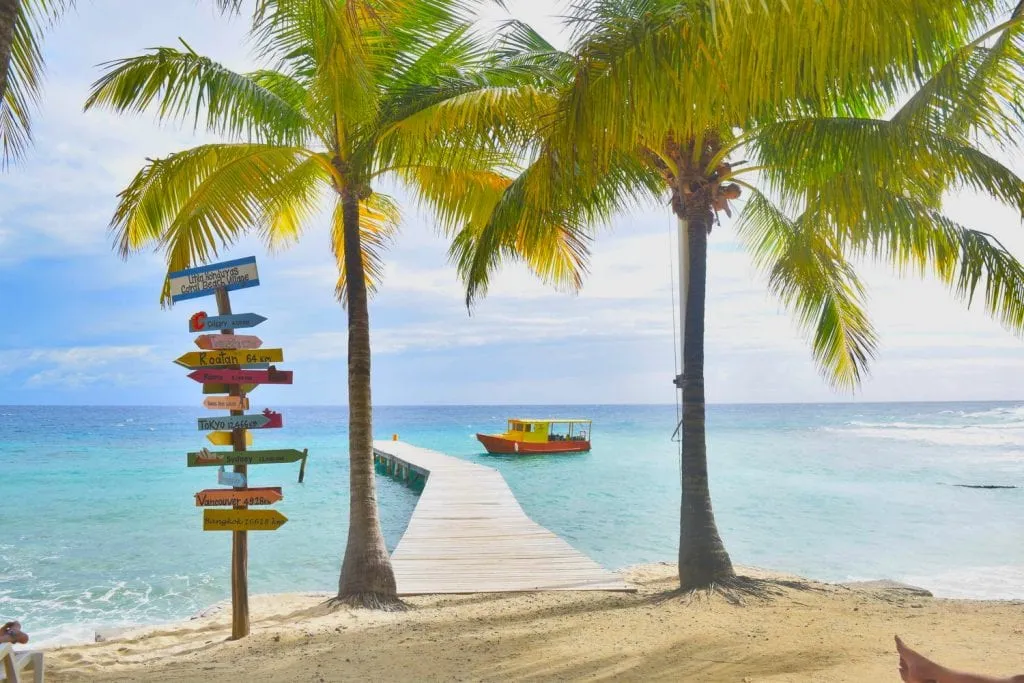 Kate's Toiletries
Electric Toothbrush x 1 (with a case over the head)
There aren't many toiletries I'm particularly brand conscious about, but I love this toothpaste and carry an extra tube to make sure I don't run out.
Retainers & Case (Thanks Mom & Dad for the orthodontia!)

Floss

Shampoo 
We're currently missing our Lush Soak and Float Solid Shampoo
 that we left in Austin over Thanksgiving–it's back to the liquid stuff for now, but as soon as we find a Lush we'll stock up again. Tip: the Lush solid shampoo case is really too small for this shampoo, and it gets stuck inside. I dug it out multiple times before just sticking the shampoo in a $1.00 plastic soap case from the grocery store and calling it a day.
Conditioner 

Soap & Soap Case

Razors

Shaving Cream

Contacts (6 month supply)

Contact Solution

Contact Case

Glasses

Deodorant

Moisturizer

Body Lotion
Ever since a particularly horrifying eyebrow wax where a technician caused the skin under my eyebrows to scab right before high school graduation (not a fun experience at 18), I've handled all such issues myself. I adore this waxing kit and have been using it ever since the scabbing incident–it's cheap, the wax lasts forever, the only thing you need is a microwave, and it's compact–therefore perfect for travel.
I love the effects of the Neutrogena Wave and have been using it for years, but paying for all of their disposable cleanser pads wasn't for me. The solution? A cotton round and some normal face cleanser. Works like a charm.
Hair Ties

Hairbrush

Wide Tooth Comb

Travel Size Hairspray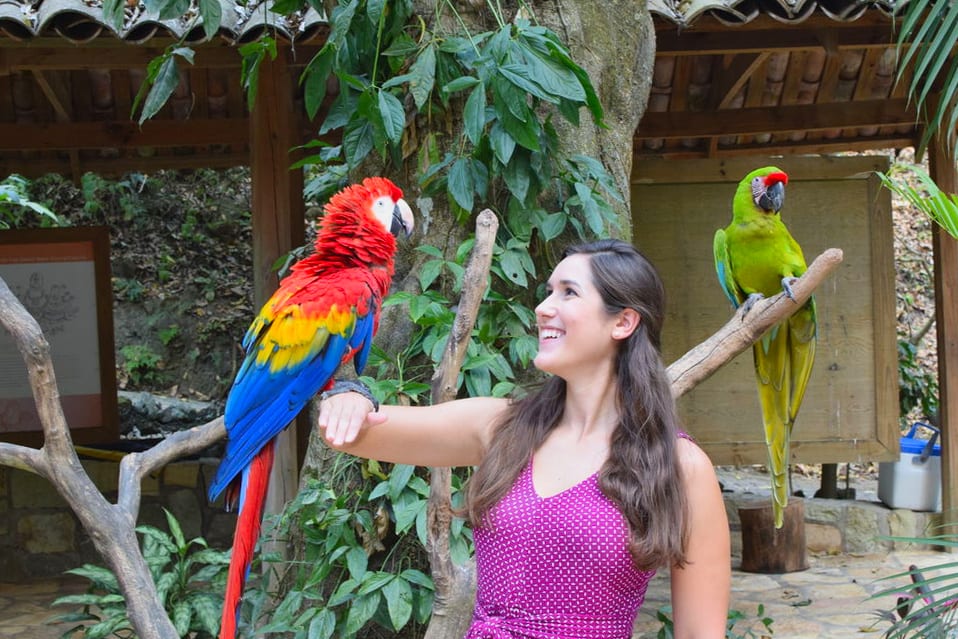 Read Next: How to Book a Trip: The Travel Resources You Need for Every Step of Your Trip
Kate's Makeup
For someone who doesn't even wear makeup every day, I know that I have a lot of it on our packing list for Central America and Mexico. YMMV–some people would hate to carry this case around, but each item is so small that it doesn't bother me in the slightest. To me, it's worth having on hand when I want it!
This stuff is gold when traveling. A couple of quick sprays, and suddenly my makeup is still in place after traipsing around a city all day or spending 4 hours on a hike. I don't make many spontaneous purchases, but I'm so glad that I randomly picked this up at Ulta a couple of years ago.
Concealer
Eyeliner
Mascara
Hands down the most ridiculous thing on this packing list. I thought that I would surely get tired of carrying it around after 4.5 months of it taking up space across Europe and Southeast Asia, but nope. I like having it.
Lipstick 

Vaseline 

Makeup Remover (4-6 month supply)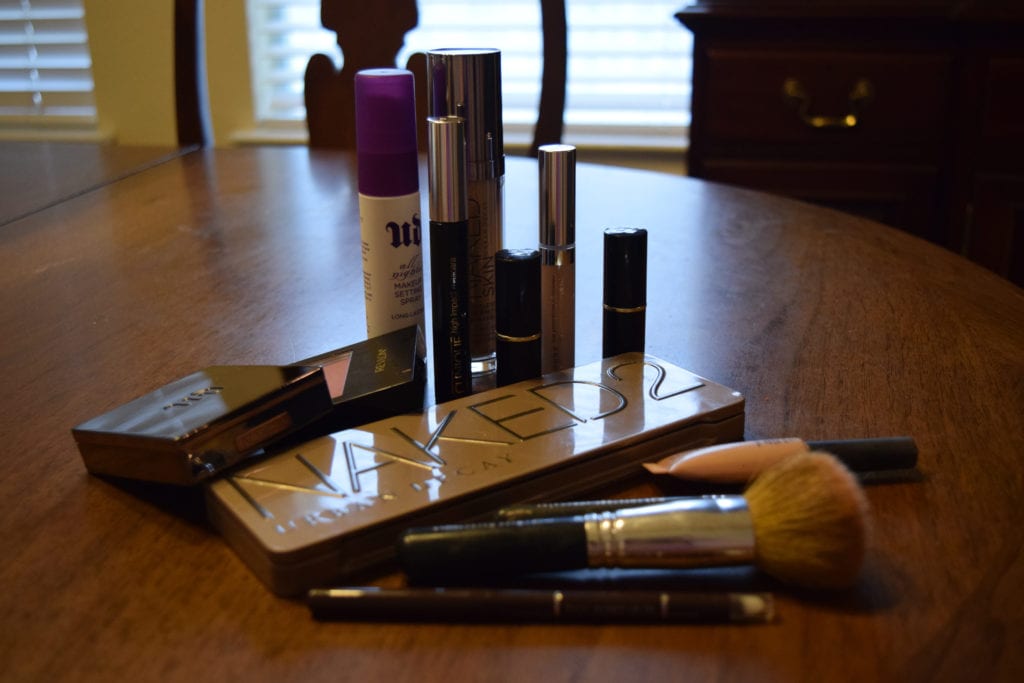 Male Packing List for Central America & Mexico
Jeremy's Clothes
T-shirts x 7

Long Sleeve Waffle Shirt x 2
Light Sweater x 1
Slacks x 1

Jeans x 1

Casual shorts x 2

Work out shorts x 1
Boat shoes x 1

Flip flops x 1

Sneakers x 1
Bathing suit x 1

Belt x 1
On Jeremy's list of things to buy abroad? Sunglasses. I'm sad to say that we've both killed or lost more than our fair share this year–probably around 3 pairs each!
Jeremy's Toiletries
Electric toothbrush (with plastic case over the head)

Toothpaste

Floss
Shampoo

Soap & soap case

Razors

Shaving Cream
Contacts (6 month supply)

Contact solution

Contact case
(We obviously share some toiletries like shampoo, soap, etc, but for simplicity's sake I listed them under both of us since we both use them.)
Packing List for Central America & Mexico Wish List
The longer we're on the road, the more we find ourselves swapping out extra clothes (as you can see, we still brought plenty of those) or shoes and more likely we are to find pieces of travel gear that we want to add to our packs.
Our wish list is ever-growing, but right now the top three items we're after are:
Update January 2018: We bought this one and love it!
An updated e-reader

Camera bag that doesn't look like a camera bag
Don't head off to Mexico or Central American without travel insurance! We use and recommend World Nomads for their affordability, ease of purchasing & the clarity of their contract!
Some links in this packing list for Central America & Mexixo are affiliate links. If you click through one of these links, we may earn a small commission at no extra cost to you. We are committed to only ever recommending products and services that we personally use and like.