Trying to decide whether to visit Venice or Rome is no easy feat.
While both cities are historically important and are immensely popular with tourists, the truth is that Venice and Rome are extremely different cities, and offer incredibly different experiences for visitors.
Personally, we adore them both, have been to both multiple times, and will continue to return to both for as long as we possibly can.
If you must decide whether to visit Rome or Venice, though, here's the best way to do it.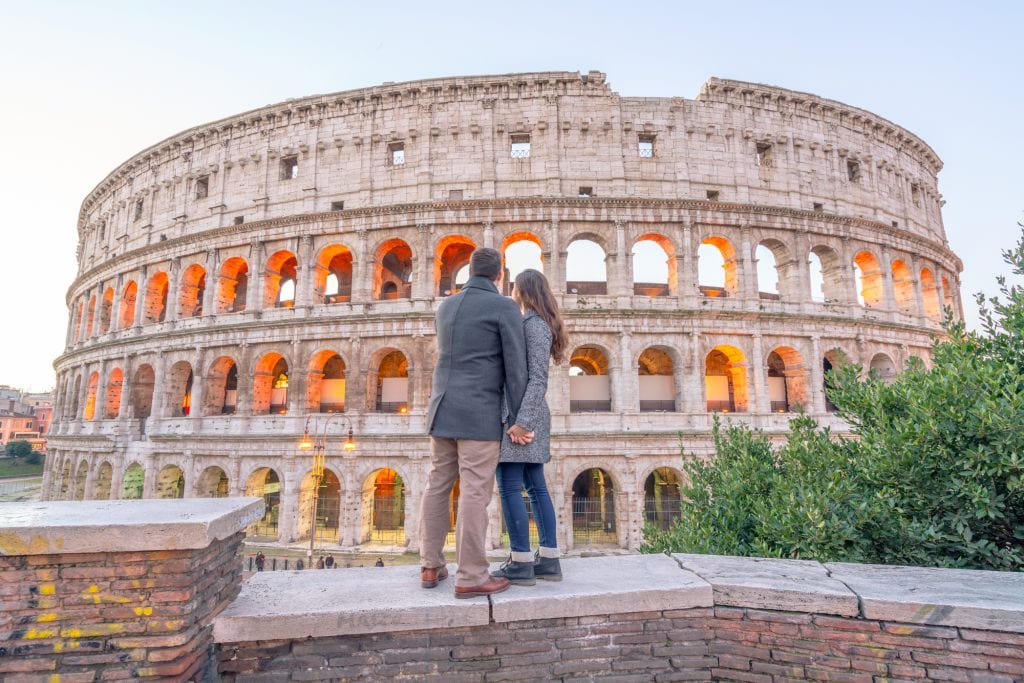 Some links in this post may be affiliate links. If you make a purchase through one of these links, we may earn a small commission at no extra cost to you. Please see our

disclosure policy

for more detail.
Choose Venice if…
… Venetian canals and gondolas are on your bucket list.
It doesn't matter how many places claim to be the "Venice of Wherever": there is only one Venice, and absolutely nowhere else on the planet replicates the experience of visiting it.
Venetian history is incredibly fascinating–I only get more interested in it the more I learn–and the city is devastatingly beautiful as well.
If you dream of drifting through small canals in a gondola or simply admiring them from one of the city's 400 footbridges, there's simply nowhere that can compete with Venice.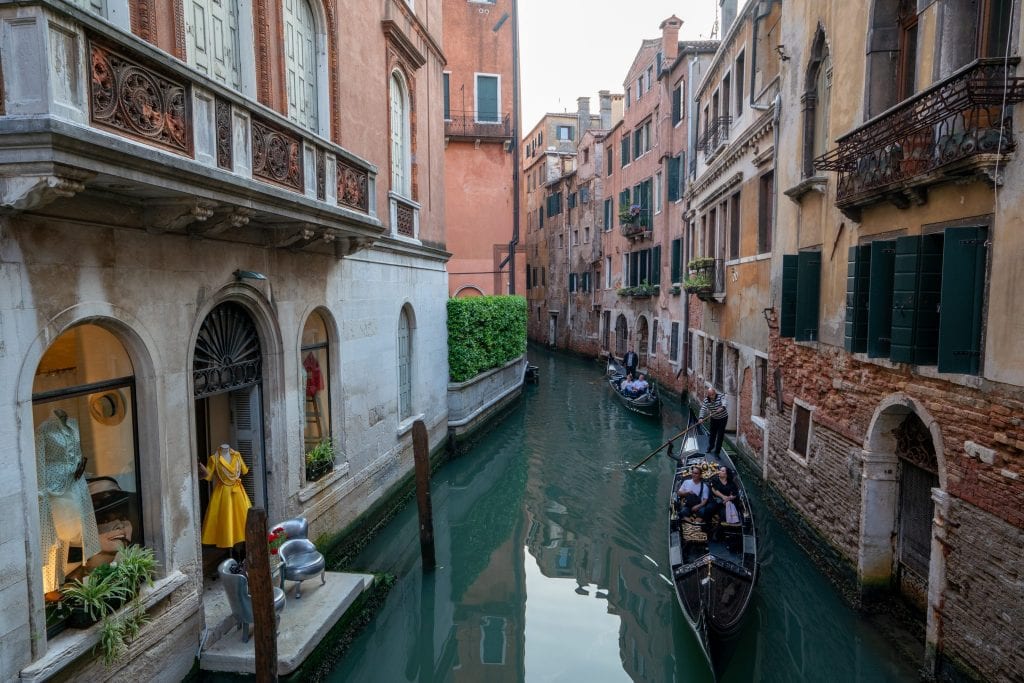 … wandering aimlessly through beautiful streets sounds like a delightful trip.
While Venice definitely has some major tourist highlights worth seeing and some incredible history to observe (hint: the famous Horses of St. Mark, for example? They landed on top of the cathedral after being ripped away from Constantinople during the Fourth Crusade.), visiting Venice is much more about the experience of being there than it is about checking off a list of things to do.
The atmosphere in Venice–especially in the evening after the daytrippers leave, and especially down the small, quiet streets in the less touristy sestieri–is absolute magic, and we tend to find ourselves walking aimlessly for hours at a time when there, for no other reason than to continue to drink in the beauty of the city.
… the history of the Venetian Empire interests you.
The story of Venice is improbable from the start: it has always been a city that almost defies existence, floating in the lagoon rather than nestled onshore. It has always been a city of explorers, of dreamers, of schemers, of business-minded enterprise, and of merchants.
The Venetian Empire once stretched all the way to the shores of the Black Sea and to the far reaches of Cyprus, and the story of both how they got there and how the empire eventually receded is nothing if not captivating–and there's no better place to learn about it than in Venice.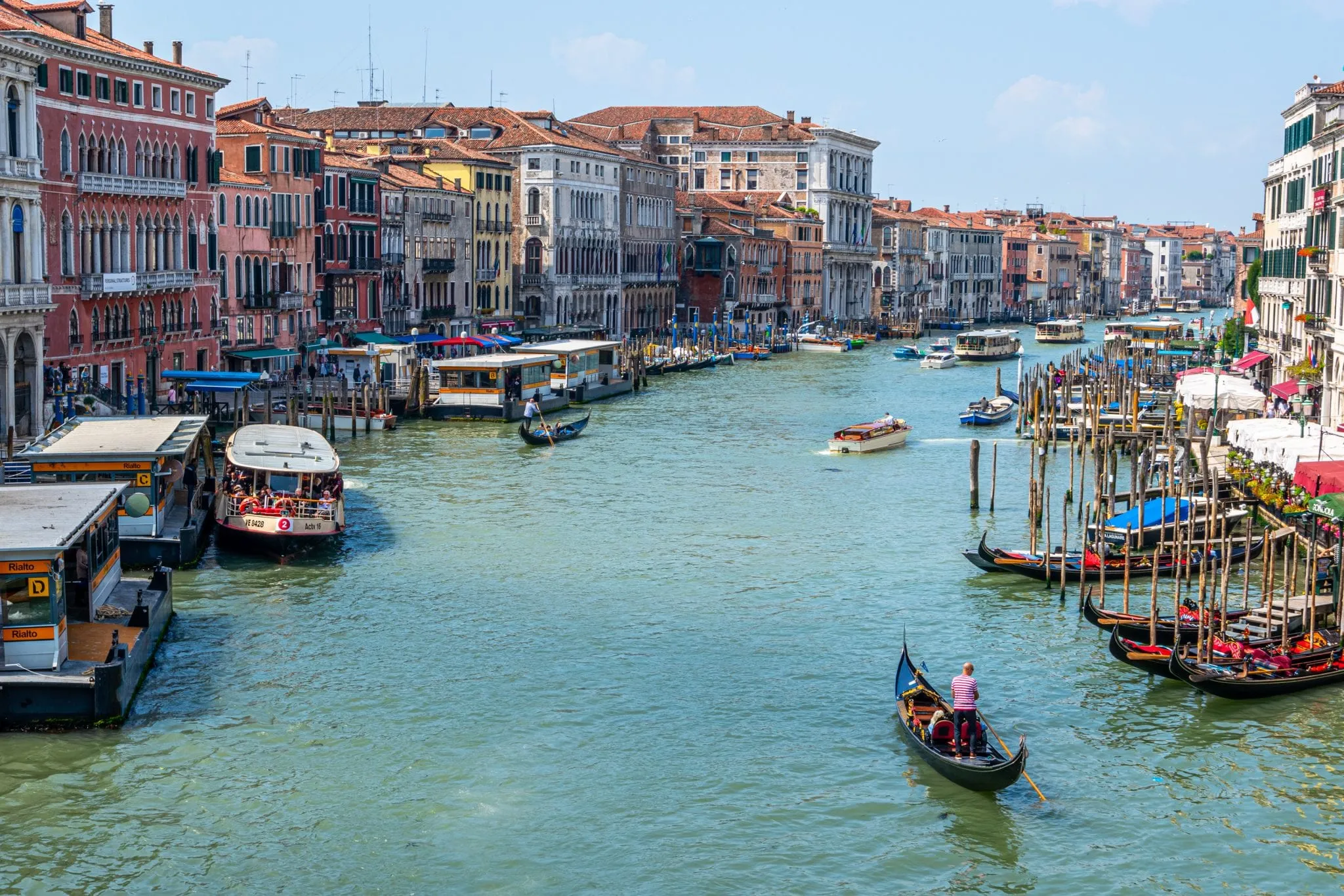 Choose Rome if…
… the history of Ancient Rome is a major appeal.
While the Roman Empire stretched far beyond the city, there's no doubt that for Roman history buffs, the capital is the place to be.
From iconic sites like the Colosseum and Roman Forum to lesser-known but incredibly interesting spots like the Domus Aurea and the Baths of Caracalla, there's no doubt that travelers interested in Ancient Rome will be spoiled for choice here.
… your idea of the perfect Italian meal is a hearty plate of pasta.
While pasta is eaten all across Italy, it's less traditional in Venice than you might think–while food in Venice is delicious, other dishes like risotto, and of course plenty of fish, are more typical.
In Rome, though, the pasta is arguably the best in the world.
Rome is best-known for four pastas in particular: cacio e pepe, carbonara, spaghetti alla gricia, and amatriciana–and any trip to Rome should definitely include a sampling of all of them!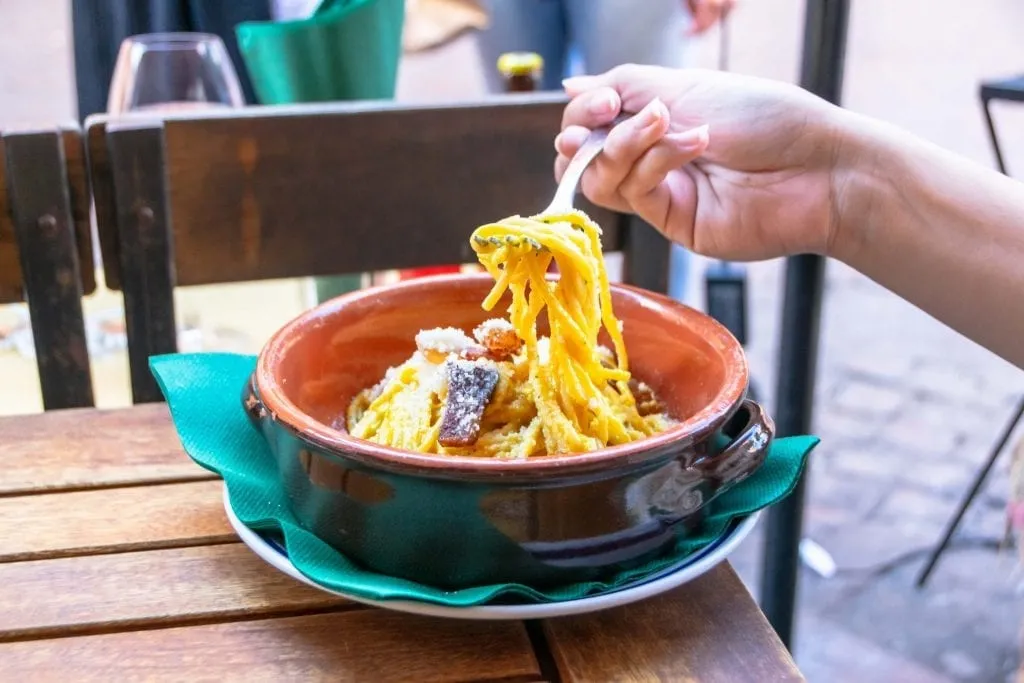 … if you want to visit a large, urban city.
Where Venice is small and manageable, Rome is enormous and all-consuming.
The list of interesting things to do in Rome is literally never-ending (there are over 900 churches alone in the city), and no matter what your interests are, you'll find a way to fulfill them in the Eternal City.
A short trip is absolutely not long enough to grasp Rome (while in Venice, you can at least count on seeing it's top highlights fairly fast)–but that makes it all the more intriguing and interesting to visit.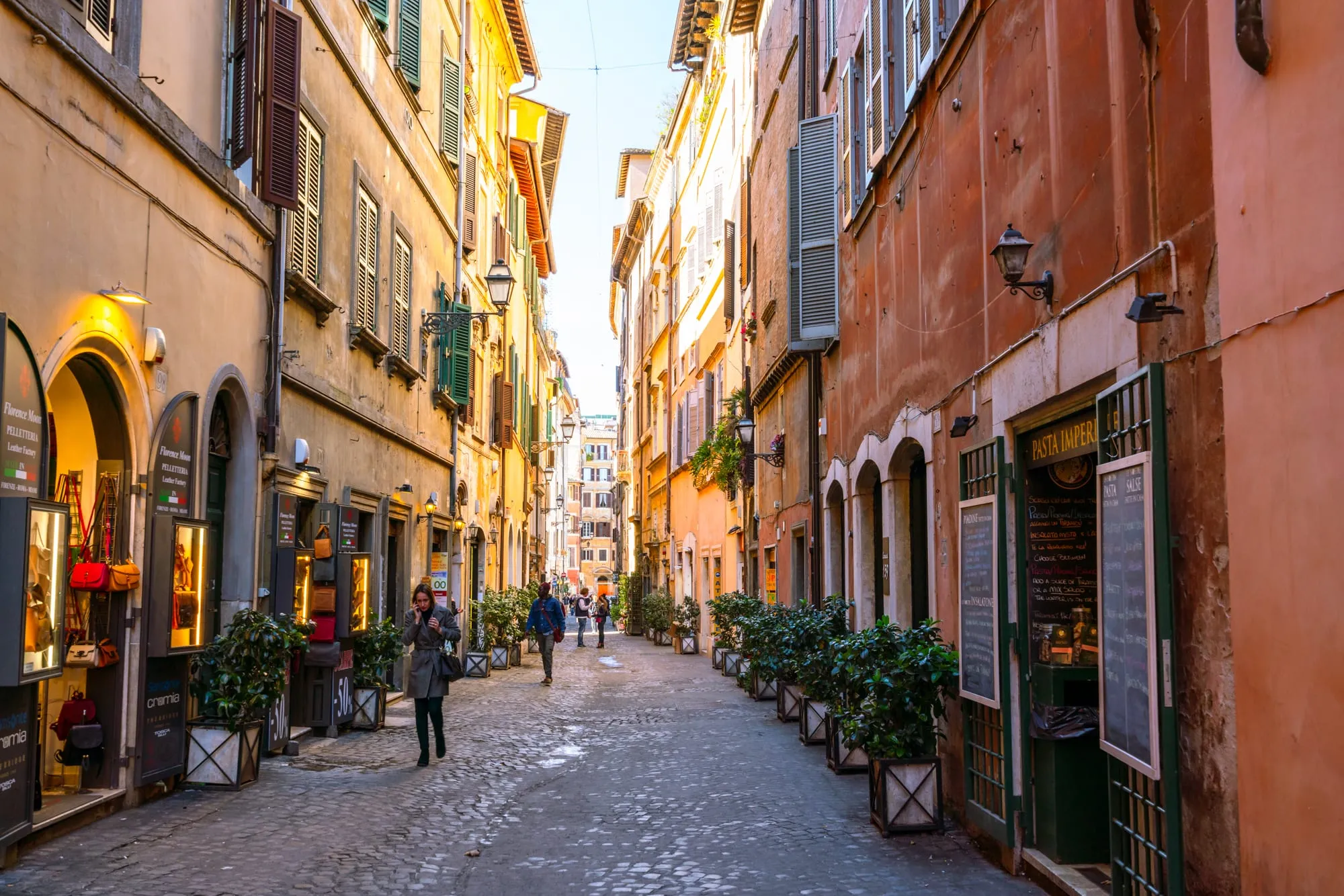 Visit either Rome or Venice for…
… an unforgettable trip to Italy.
Venice and Rome are both absolutely unique cities, unable to be replicated anywhere on the world's stage. They're beautiful, vibrant, and engaging, and a trip to either is an absolute gift.
There is no "wrong" choice when deciding whether to visit Venice or Rome–both cities are phenomenal.
… delicious food and drink.
Italian cuisine is extremely regional, and that means that Roman food and Venetian food are quite different–but they're also both quite wonderful!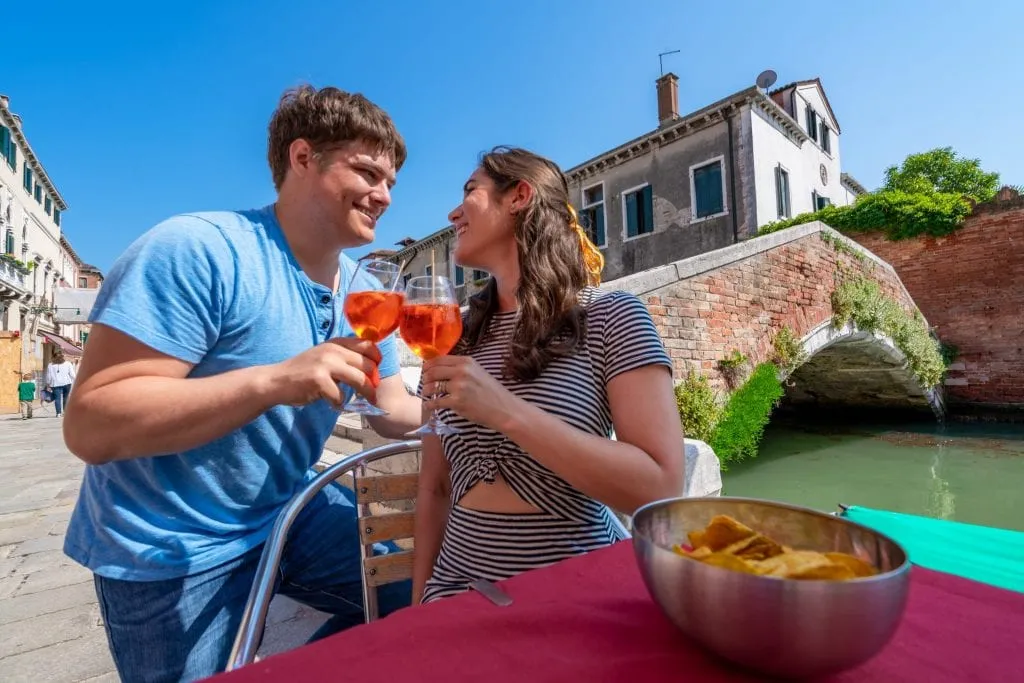 What about visiting both Venice and Rome?
Italy may look manageable on a map, but the truth is, Venice and Rome are quite far apart and are not the easiest two cities to combine for a trip.
If you're only choosing two Italian destinations for your trip, Venice is generally better paired with northern Italian highlights like the Dolomites, Verona, or Milan, while Rome is more likely to be combined with southern delights like Naples, the Amalfi Coast, Pompeii, and Capri.
Tuscany, and its capital of Florence, is a good halfway-ish point between Rome and Venice, and usually operates as the stop between the two on a traditional first trip to Italy.
That being said, if you have at least 5 full days on the ground in Italy (not including travel days), you can comfortably visit Venice and Rome for 2 days each, with a travel day between them. Some people might choose to dedicate one day to Venice and 3 days in Rome in that scenario–but since you're reading this post because you're having trouble choosing between the two cities, that probably doesn't apply to you!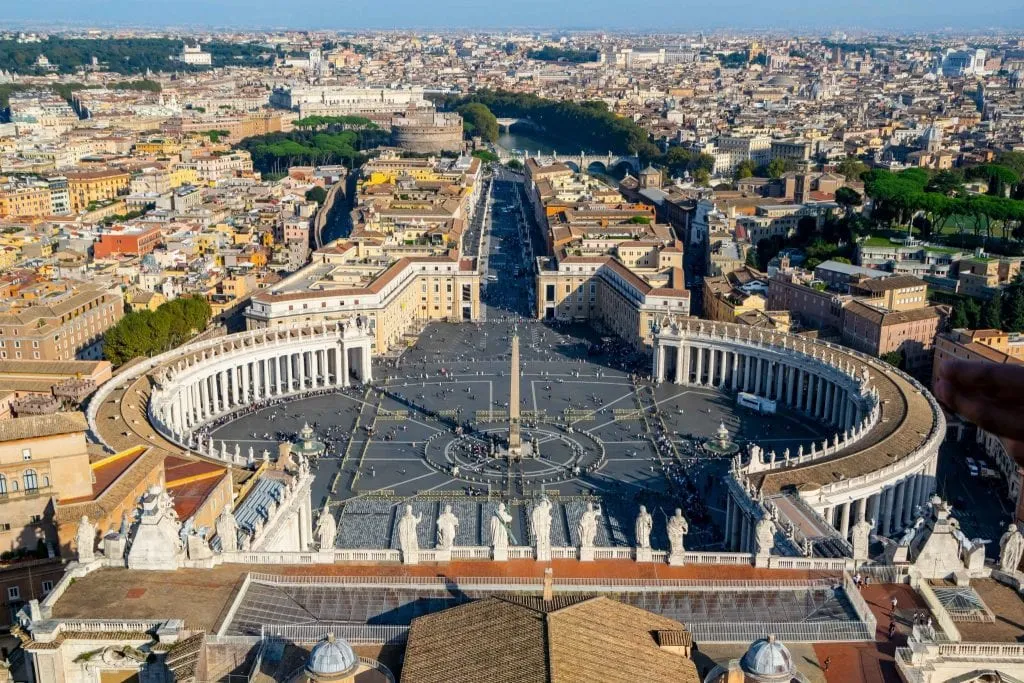 With anything less than 5 full days in Italy, traveling between Rome and Venice will make for a very rushed trip–but since Venice certainly doesn't "need" four full days (though we're always happy to spend that much time or longer there!), you could consider pairing a trip to Venice with either day trips or overnights to nearby Italian cities that aren't as far-flung as Rome.
Rome, it scarcely needs to be said, can easily consume four full days of exploring (and more).
That being said, is it possible to combine Rome and Venice on a short trip to Italy? Of course–the fast train is a doable option, as are budget flights–but don't underestimate how much that travel time (including getting to/from the airport or train station, checking in and out of hotels, etc) will eat into your trip–especially if you have to turn around and fly home from the first city you landed in!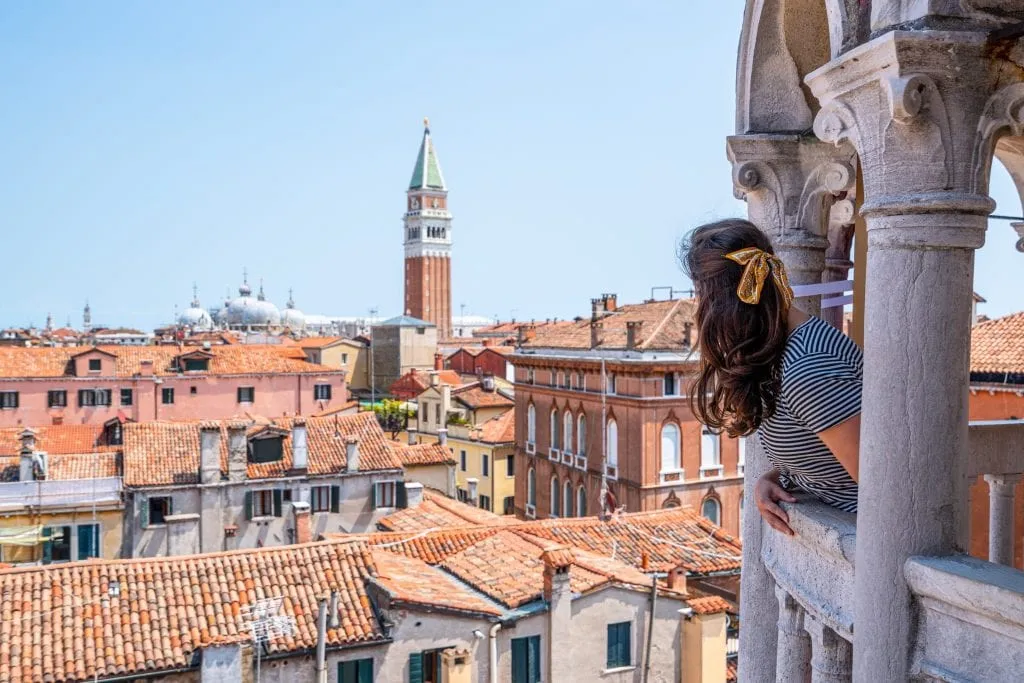 Venice or Rome: The Final Decision
Still can't decide whether to visit Rome or Venice?
Since the cities are so different, here's what we recommend: close your eyes and try to pull to mind the one experience you're most looking forward to from your trip to Italy. It can be anything–a food or a tourist attraction or an atmosphere.
If you pull to mind something specific to Venice, such as canals, gondolas, and Venetian grandeur, head to Venice.
If your mind pulls you toward Ancient Roman history, an enormous and bustling city, or large piles of pasta, head to Rome.
If your mind can't focus and is most interested in the contented feeling achieved when sipping an evening aperitivo on a lively street, or the beauty of historic architecture (style unspecified)… flip a coin or choose based on the cheapest flight!
Ultimately, whether you decide to visit Venice or Rome, you're bound to have a unique and exciting Italian getaway.