When it comes to the northern Italy vs southern Italy debate, one thing is clear: deciding which region is right to visit is a challenge!
Add in beautiful central Italy, too, which we also cover in this travel guide, and the choice becomes an even bigger challenge.
If you're in the beginning stages of planning a trip to Italy and trying to decide where to focus, this guide to north vs south Italy is for you!
We've visited central Italy, southern Italy, and northern Italy all extensively, spending over a year of our lives each exploring the country in depth (over the course of many years and many trips).
Here's what to keep in mind when deciding which region of Italy is right for you!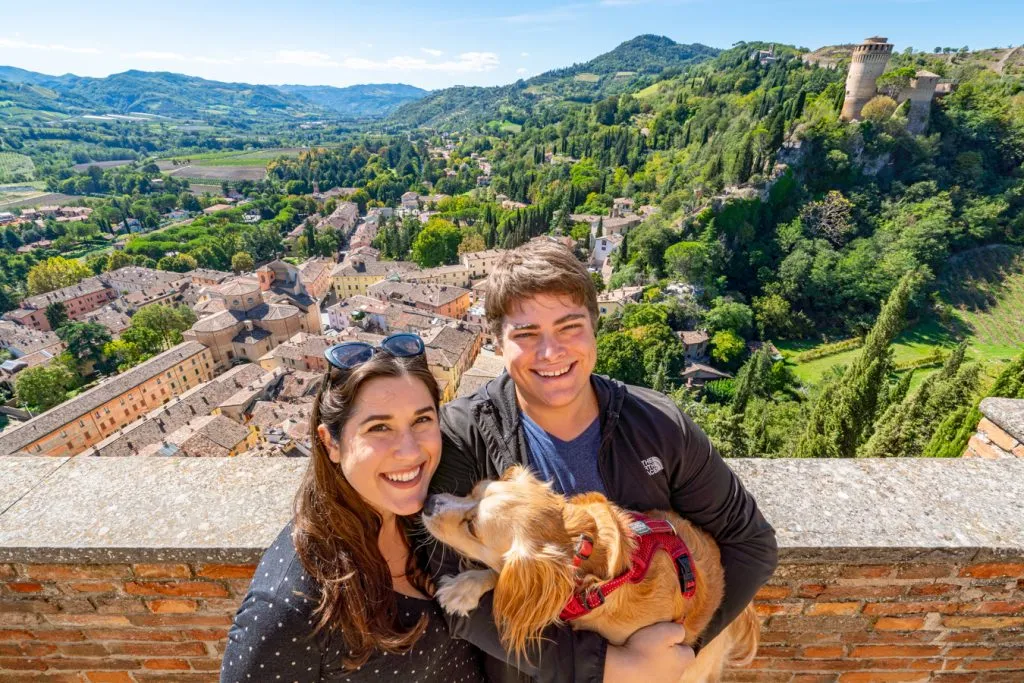 Defining Northern, Southern, and Central Italy
Before we can get down to discussing the similarities and differences between northern and southern Italy, we first need to define where exactly we're talking about!
While definitions are somewhat fluid depending on the topic and opinion at hand, we'll use a commonly accepted definition that includes placing each of Italy's 20 regions into a northern, southern, or central Italy bucket.
For the purposes of this guide, we'll define northern Italy as Emilia-Romagna, Liguria, and above, also covering the regions of Aosta, Piedmont, Lombardy (home of Milan), Trentino-Alto Adige, Veneto (home of Venice), and Friuli-Venezia Giulia.
Central Italy is defined as the regions of Tuscany (home of Florence), Umbria, Marche, Lazio (home of Rome), and Abruzzo.
Southern Italy covers the rest of the country, including Molise, Campania (home of Naples and the Amalfi Coast), Puglia, Basilicata, and Calabria, along with the island regions of Sicily and Sardinia.
General Differences Between Northern and Southern Italy
For the vast majority of this guide to the differences between northern Italy, southern Italy, and central Italy, we're going to stick primarily to topics that impact vacations there.
However, as you consider where to go, keeping in mind the extremely general differences between the different parts of the country can come in handy.
Typically speaking, northern Italy is wealthier than southern Italy, and is the country's center of industry.
The country's economic powerhouse, Milan, is solidly in northern Italy.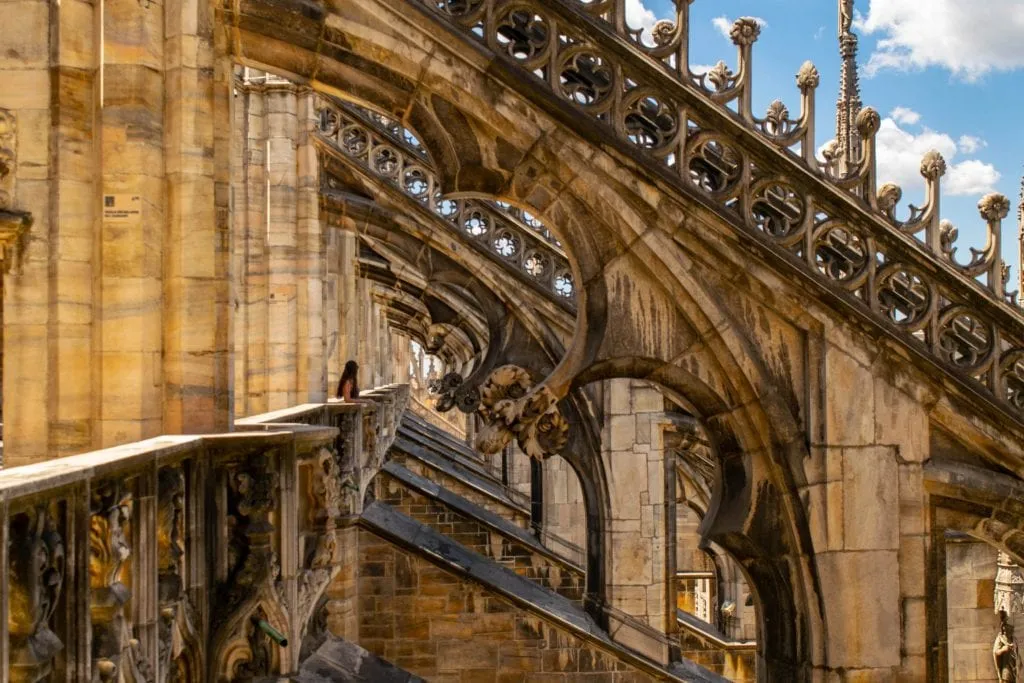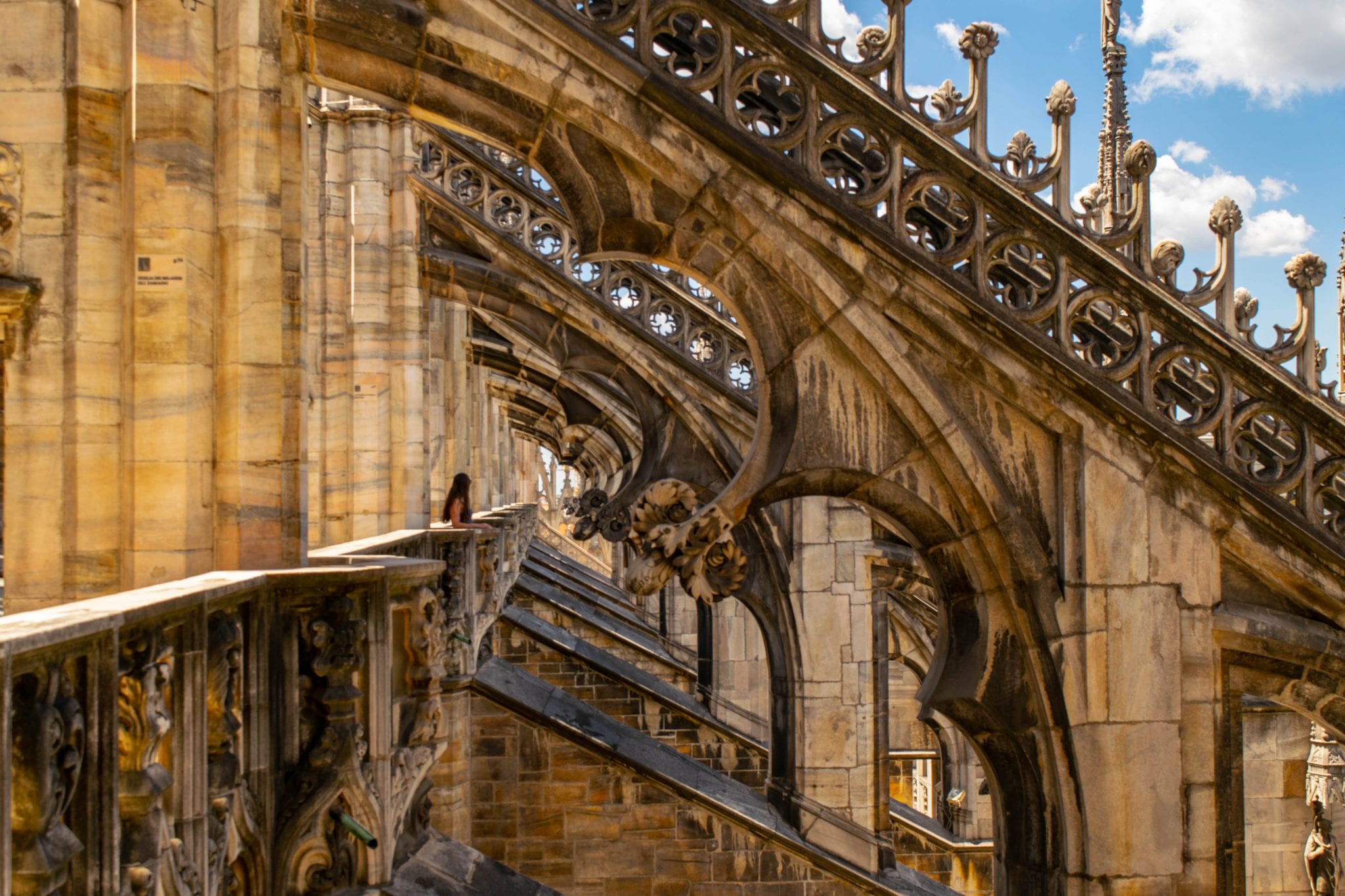 Southern Italy is generally poorer and more agrarian, something that as a visitor you might notice when popping in and out of train stations or driving on rural roads.
Italy only unified beginning in 1861, and historically, there are longstanding rivalries and biases between northern and southern Italians.
This is all very, very general of course, especially when it comes to trip planning!
After all, one of Italy's ritziest and trendiest travel destinations (the Amalfi Coast) is found in southern Italy, and you can certainly find very quiet villages in northern Italy (Brisighella is one example that springs immediately to mind).
Top Places to Visit in Northern Italy vs Southern Italy vs Central Italy
Without getting into too much detail (we'll save that for independent guides), here is a quick list of a few of the top travel destinations in northern Italy vs southern Italy vs central Italy.
This is absolutely not exhaustive in any way, but hopefully, it can help you start to put together a mental map of your Italy bucket list!
Places to Visit in Northern Italy
Milan, Cinque Terre, Dolomites, Venice, Lake Como, Bologna
Places to Visit in Southern Italy
Amalfi Coast, Capri, Naples, Puglia's Towns, Taormina
Places to Visit in Central Italy
Florence, Rome, Siena, Tuscan Countryside (including towns like Pisa and Montepulciano)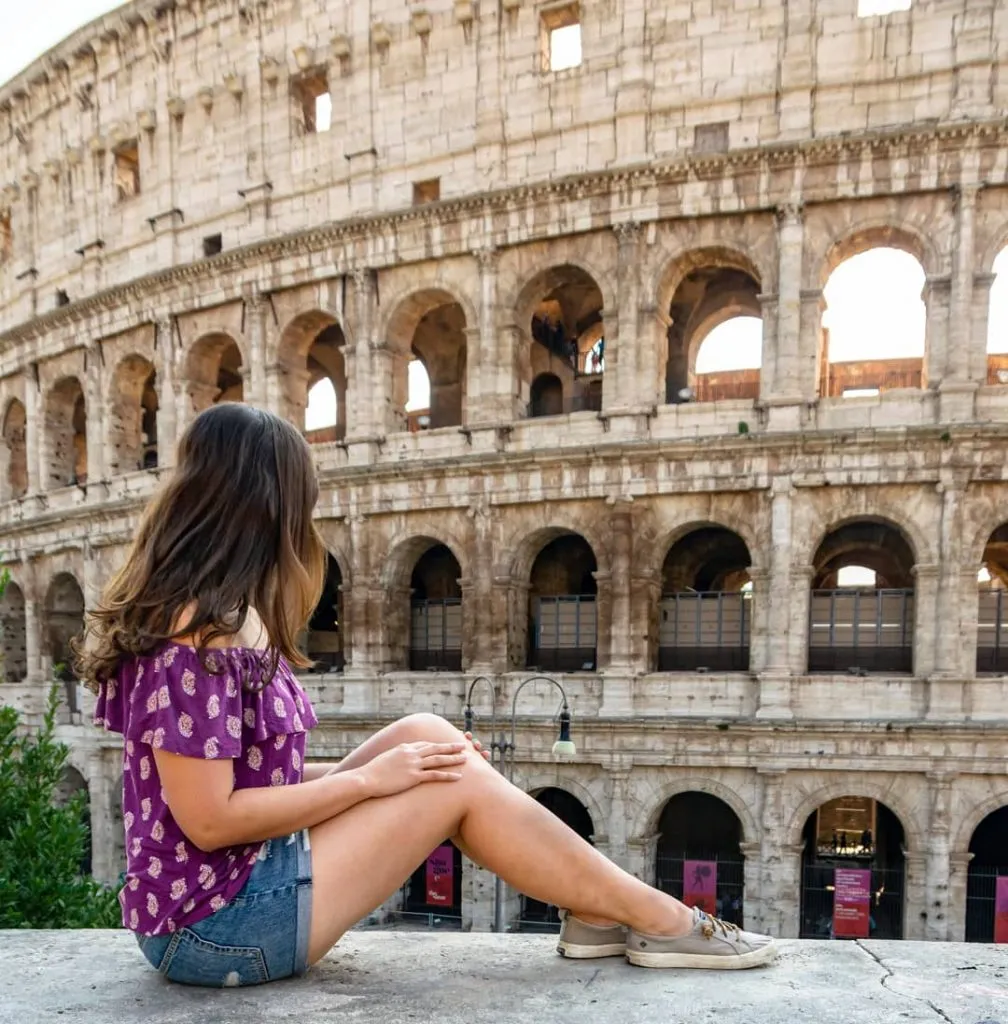 Visit Northern Italy For…
… the iconic Italian cities of Milan and Venice.
If you're heading to northern Italy, odds are that the incredible cities of Milan and Venice are both on your radar!
Milan, one of the fashion capitals of the world, is a must-see for its exquisite Duomo, the chance to see DaVinci's Last Supper, and to get a glimpse of a more modern side of Italian culture.
Venice, with its iconic canals and long history, is a dream of a city (especially if you plan carefully to avoid crowds).
Take a traditional gondola ride, meander over some of Venice's 400+ footbridges, and sip Aperol Spritzes while overlooking canals.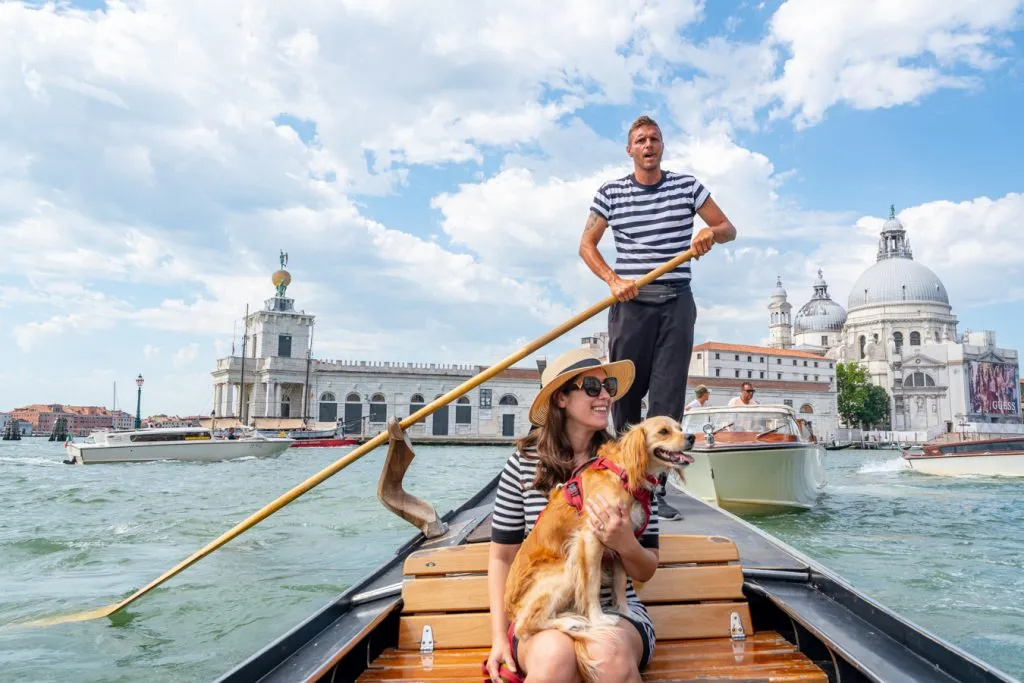 … rich, refined food with an emphasis on cheese and butter.
While northern Italian food is delicious, it may not be what you initially expect!
In northern Italy, you can expect to find fewer tomatoes and less olive oil than further south, and instead find a collection of rich dishes heavy on cheese and butter.
Risotto, for example, is popular, and it may surprise you to find polenta on many menus as well.
As you head further north into the Dolomites, you'll see lots of German and Austrian influence on dishes, and it's not uncommon to see schnitzel on menus and pretzels in bakeries!
That's not to say that you won't find more "expected" Italian foods around, too–treasures like tagliatelle al ragu and Parmigiano-Reggiano come from the northern Italian region of Emilia-Romagna–but there is a lot of variety based on region.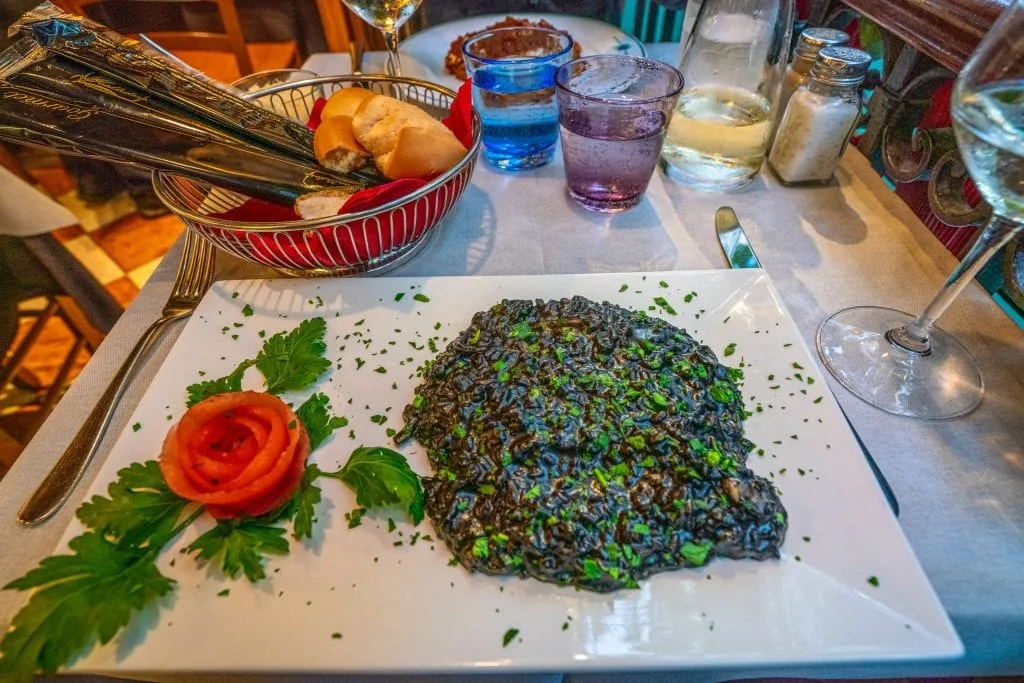 … the beauty of the Italian Dolomites.
While the Apennines stretch to southern Italy, the most famous of Italy's mountains are definitely found in the north.
The Dolomites, with their iconic, jagged peaks and excellent views, are popular both in the summer for hiking and in the winter for skiing.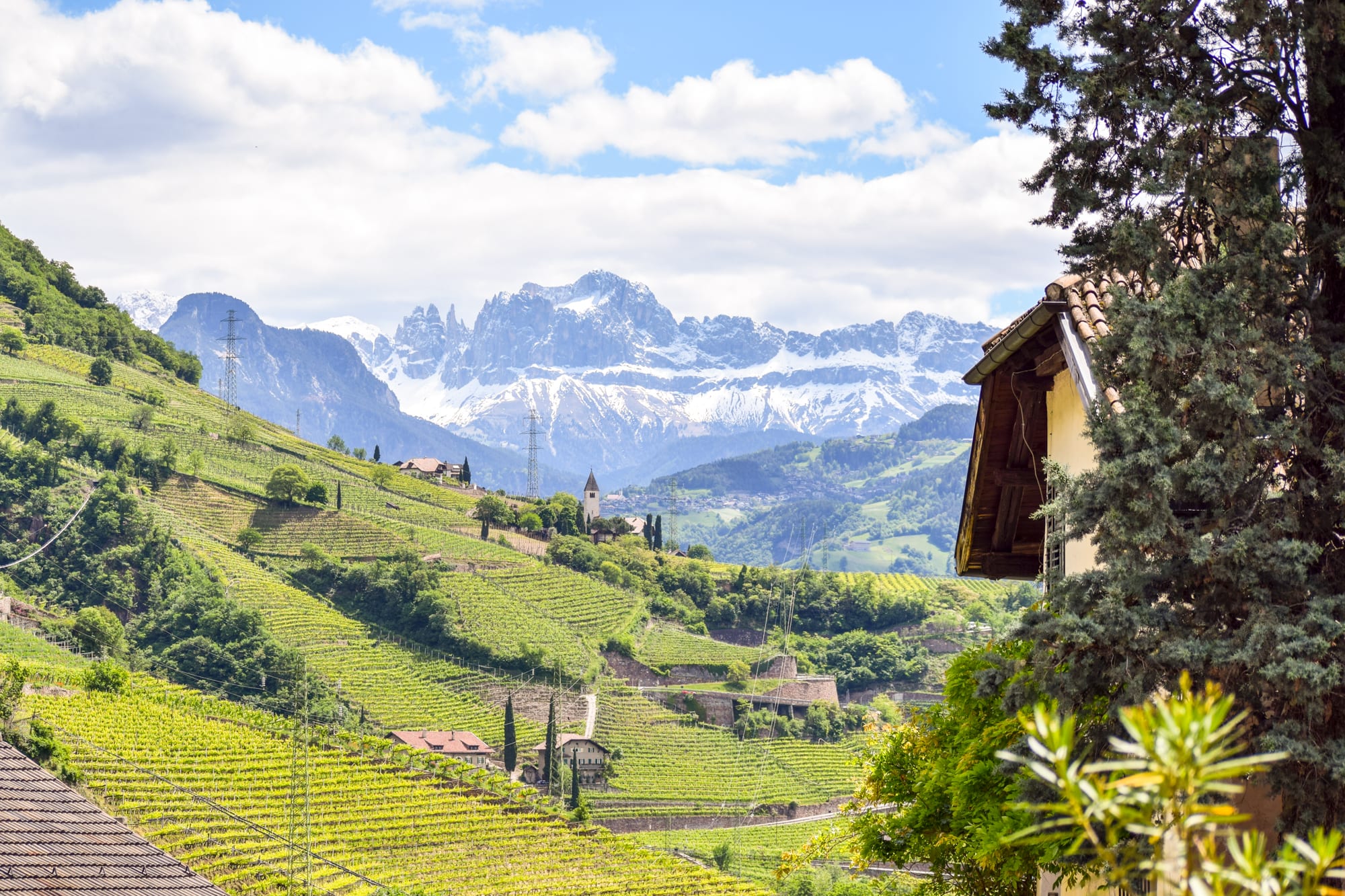 … pristine lakes.
Iconic Lake Como is found in northern Italy, of course, just about an hour north of Milan–but the bulk of the rest of Italy's most famous lakes are found in northern Italy, too!
Lake Garda, Lake Maggiore, Lake Orta, Lake Sorapis, and of course the Instagram-famous Lake Braies are all found in regions of northern Italy.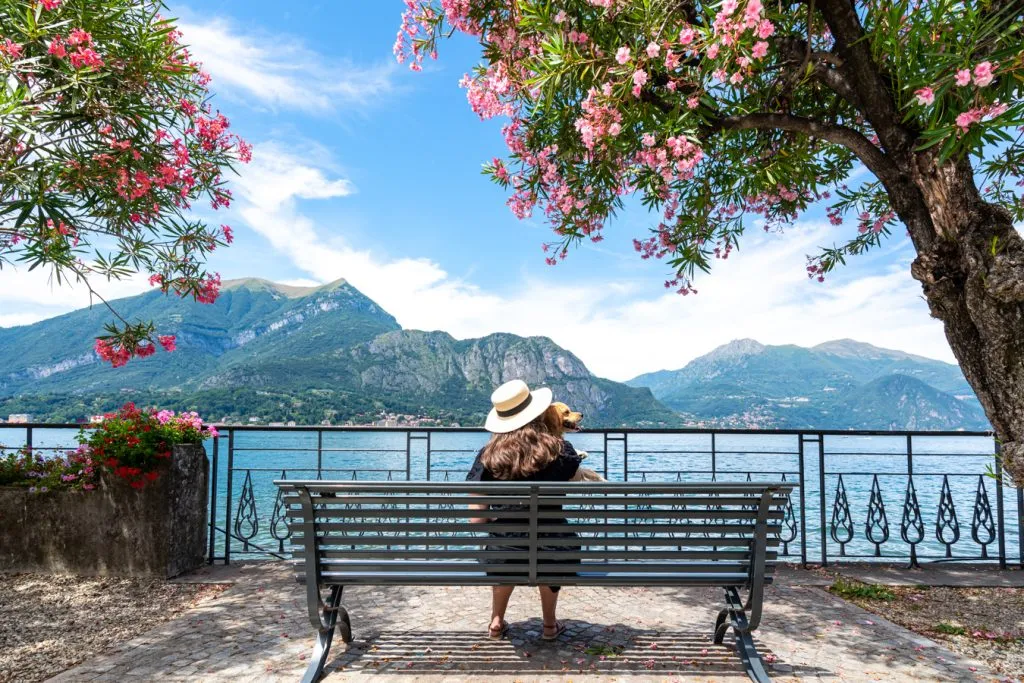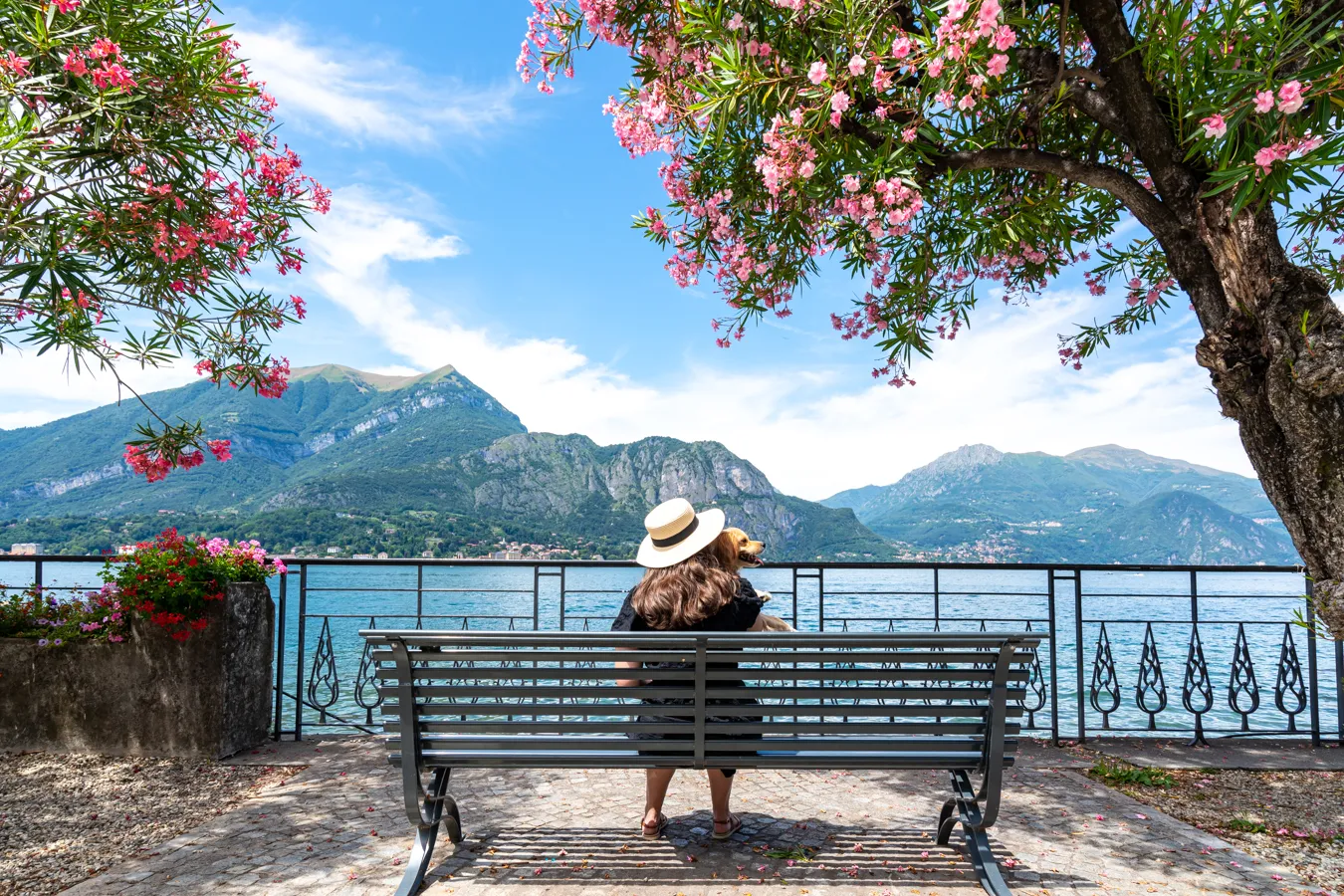 … the colorful villages of Liguria.
It would be reasonable to guess that the bulk of Italy's most iconic coastal locations are in southern Italy–but the colorful villages of Liguria, including the famous Cinque Terre, are actually in northern Italy!
The region of Liguria hugs the Meditteranean coastline of northern Italy, and is positively covered with beach towns.
While the villages of Cinque Terre are undoubtedly its most famous of them, there are plenty of other beautiful spots to uncover as well, from Cinque Terre's "sixth village" of Portovenere to the laid-back Camogli to the exclusive and beautiful Portofino.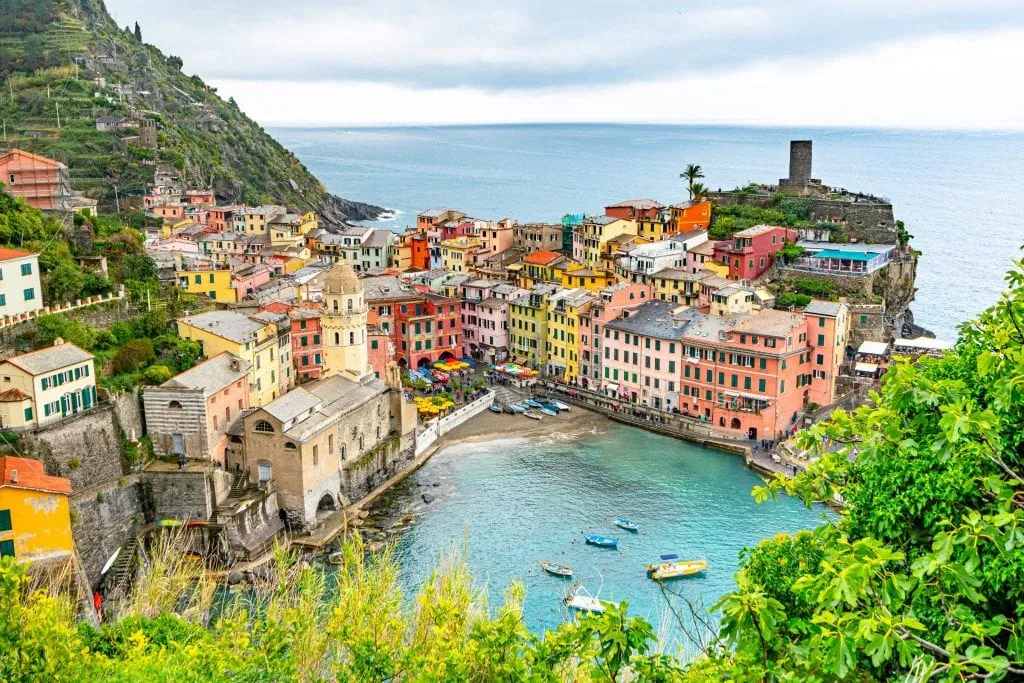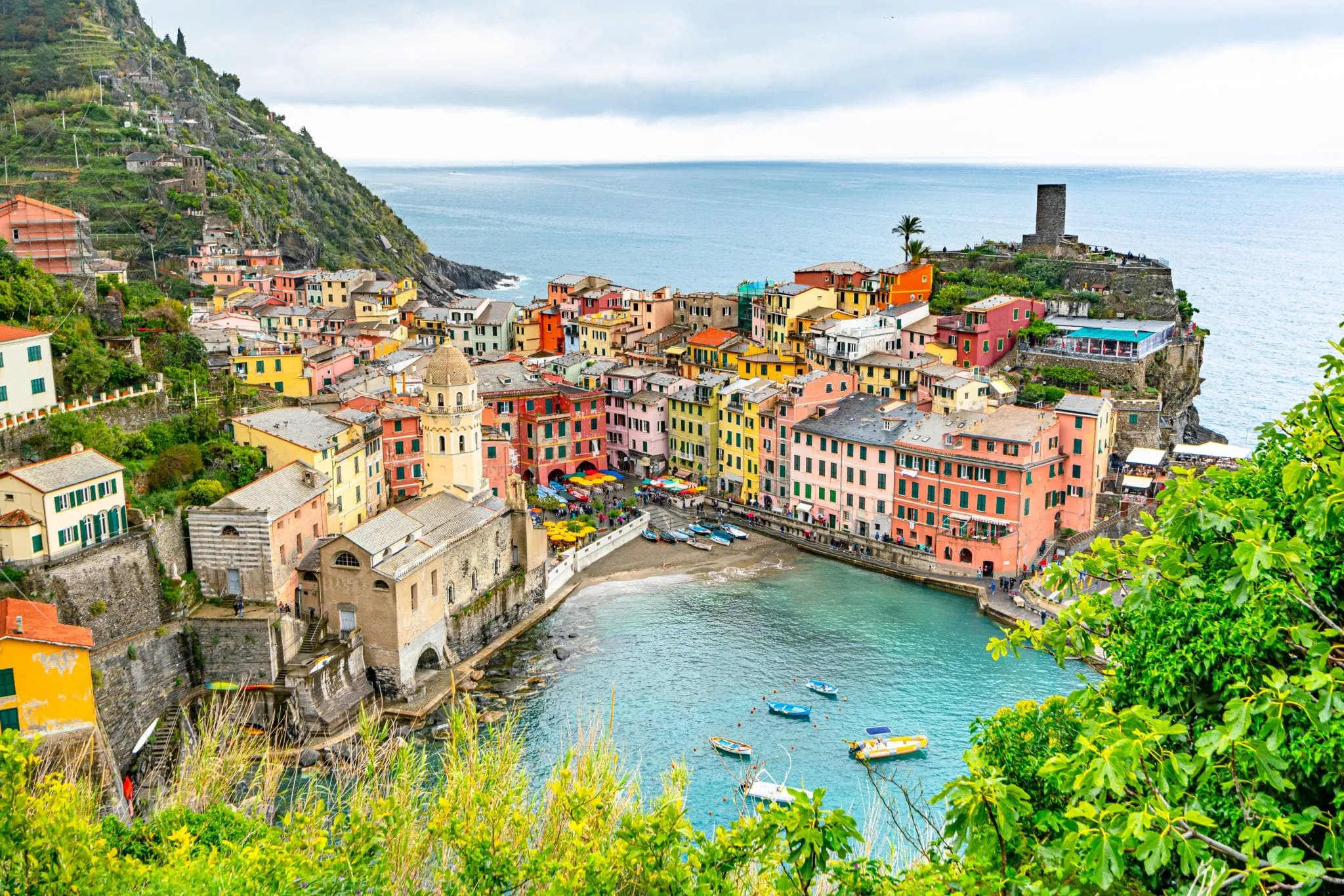 Visit Southern Italy For…
… pizza served in its hometown.
You can find delicious pizza in most places in Italy–often in the form of regional specialties!
Contrary to what many first-time visitors believe, there's no one "Italian" pizza–Roman pizza al taglio and Sicilian sfincione, for example, are each their own tasty take on the tradition.
One version of Italian pizza is the most famous of them all, though–and that is Napoli-style pizza, a delicacy that chefs around the world try to emulate.
When it comes to true Naples pizza, though, there's absolutely nowhere better to enjoy it than in the best pizzerias in Naples.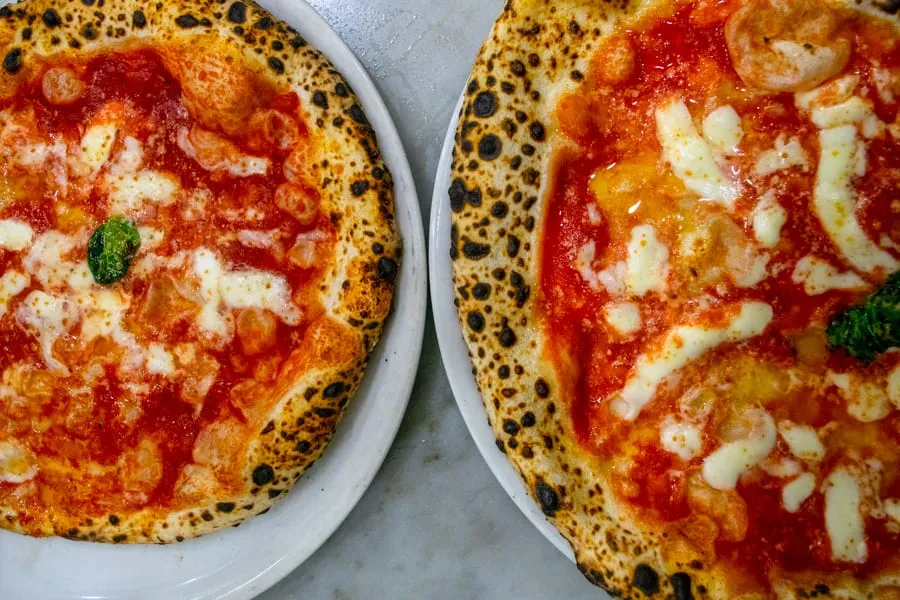 … the Amalfi Coast and surrounding islands.
While southern Italy may typically be known as being a bit less refined than northern Italy, there is a very notable exception.
The Amalfi Coast and some of its surrounding islands, like Capri, are among the most famous (and expensive) places to visit in Italy!
If you've long dreamed of enjoying limoncello in Positano or cruising along the iconic Amalfi Coast via boat while soaking up views of tangled villages climbing high into the cliffs, it's time to visit southern Italy.
… impressive archaeological sites.
Southern Italy is home to some of the most impressive–and in one case, most famous–archaeological sites on the planet!
From the iconic Pompeii to lesser-known but incredible sites like Herculaneum and Paestum in Campania, the Valley of the Temples in Agrigento and the Greek Theater of Taormina in Sicily, the Sassi of Matera in Basilicata, and beyond, southern Italy is packed with incredible history to explore up close.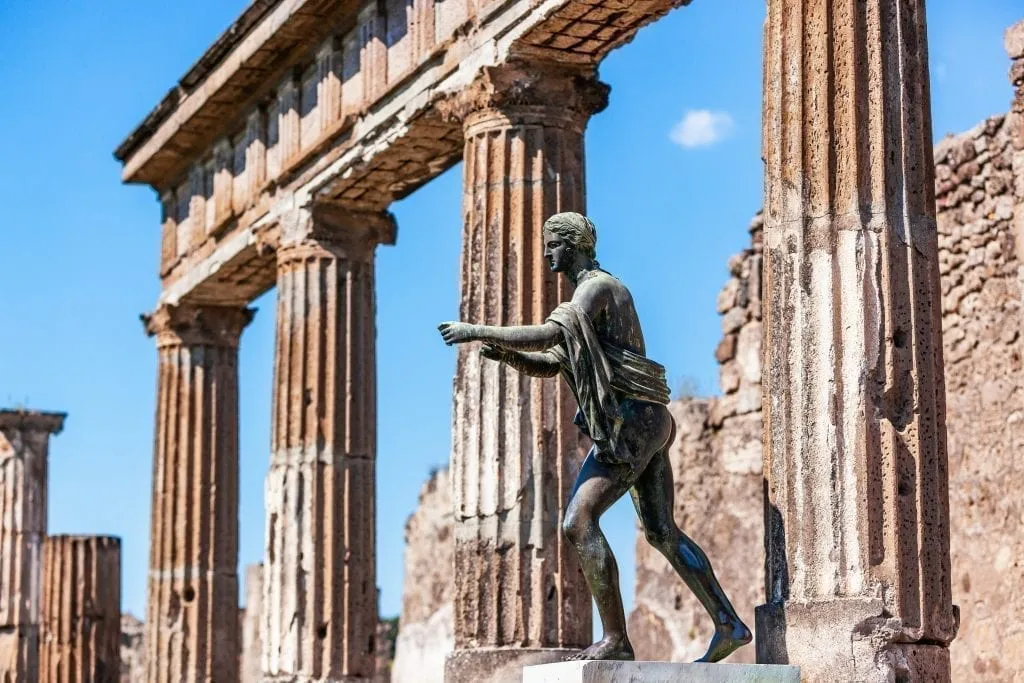 … active volcanoes.
Whether you want to check out the smoldering crater of Mount Vesuvius (complete with a stunning view of the Bay of Naples), admire the view from the top of Mount Etna, or even get far off the beaten path with a climb up Stromboli (one of the planet's most active volcanoes!), southern Italy has you covered.
The difficulty of visiting these volcanoes varies immensely, from a 20-30 walk up from the gravel parking lot at Vesuvius to an intense multi-hour guided hike at Stromboli.
Regardless of your skill level, if getting up close and personal with a volcano is on your Italy bucket list, you'll be able to visit one in southern Italy.
… to get further off the beaten path in Italy.
Outside of the Amalfi Coast, southern Italy's most popular places to visit often feel much more off the beaten path than those in northern Italy.
That even goes for places that are somewhat well-known, like Sicily, Puglia's coastline, and Naples!
This is to the benefit of visitors who come, though, who are typically treated to an incredibly memorable trip to Italy with a fraction of the crowds of more iconic places (and often spend a fraction of the price).
If you're curious about what a southern Italy trip can look like but aren't sure where to go, check out our suggested Sicily road trip itinerary and Puglia road trip itinerary (which also touches on Basilicata) to get an idea of what this incredible part of Italy has to offer!
Visit Central Italy For…
… the iconic Italian cities of Rome and Florence.
Rome and Florence are easily among the most popular places to visit in the country–and rather than lying in either northern or southern Italy, you can technically find them in central Italy.
From visiting the Colosseum in Rome to climbing to the top of the Duomo in Florence, these icons absolutely live up to their sky-high reputations.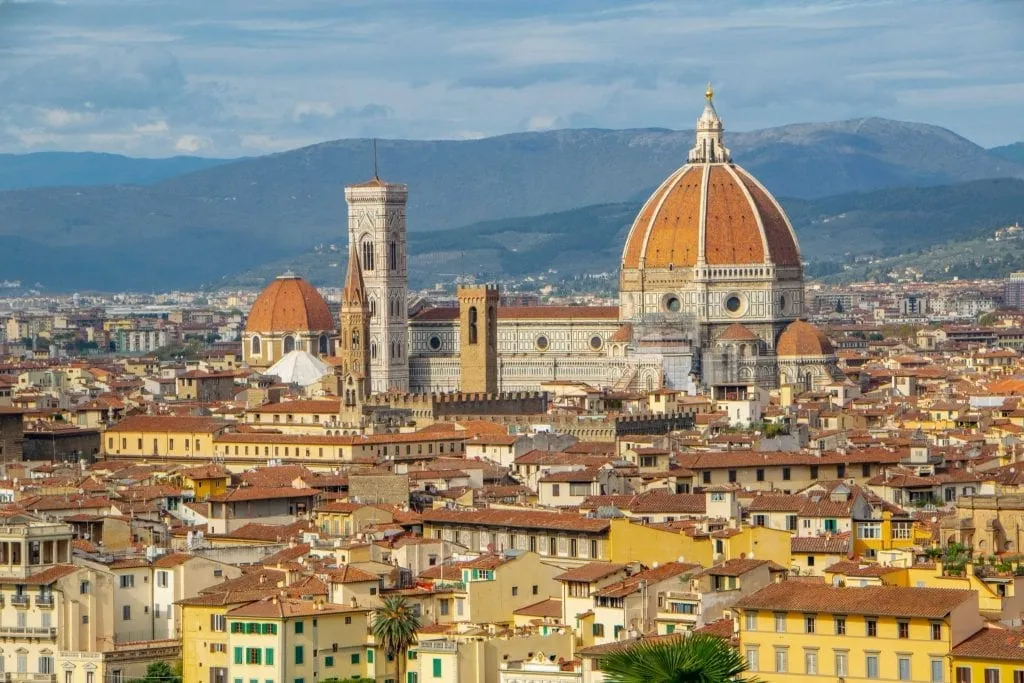 … the famous Tuscan countryside.
Tuscany's iconic rolling hills, peppered with dirt roads lined with cypress trees and bathed in golden light, are easily among the most beloved images of Italy.
Slowly exploring Tuscany, including stops in small towns like Pienza and Montefioralle, as well as cities like Florence, Lucca, and Siena makes for an absolute dream trip to Italy (or potentially part of one!).
It is worth pointing out that while Tuscany is the best-known region for exploring Italy's countryside, nearby regions such as Umbria and Emilia-Romagna (in northern Italy) can also offer some similar experiences.
That being said, a well-planned Tuscan road trip is generally just as magical as visitors hope it will be!
… "classic" Italian food.
While northern Italy, southern Italy, and central Italy are all responsible for at least a few of the country's most famous dishes, it's safe to say that central Italy is home to many of the Italian dishes that foreign visitors are most familiar with before visiting!
From gelato to carbonara to pecorino cheese to Chianti wine, many of Italy's food treasures hail from the center of the country.
(Emilia-Romagna probably has central Italy beat in this category, but central Italy comes out ahead of northern Italy overall).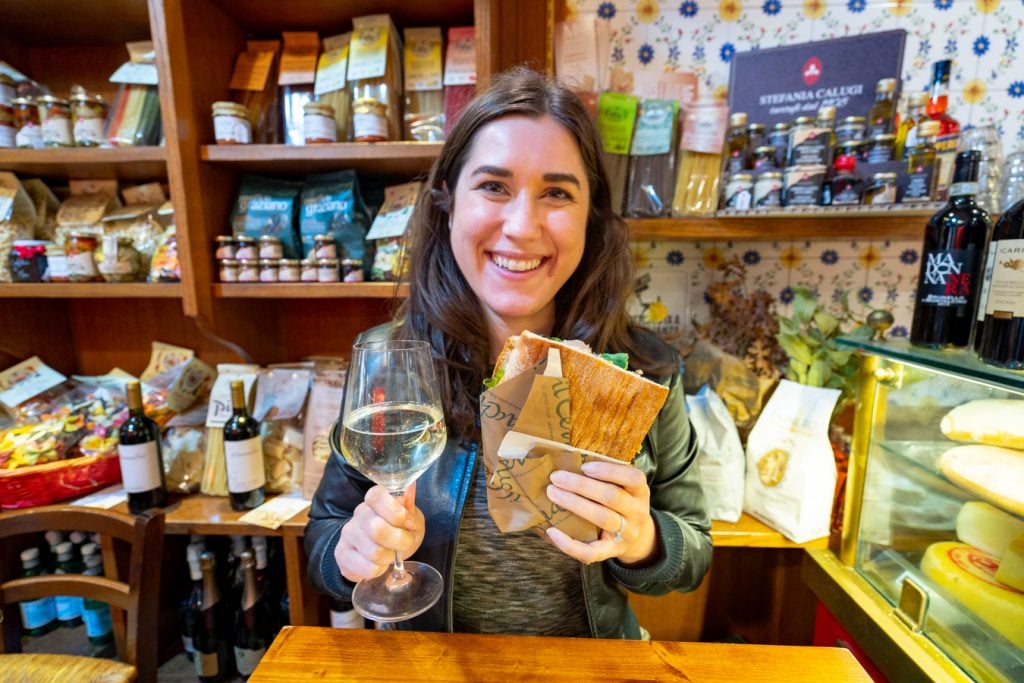 … to enjoy the art at the heart of the Renaissance.
Home to the Cradle of the Renaissance in Florence, central Italy is a Renaissance art lover's dream.
If you have visiting the iconic Uffizi Gallery (home to Botticelli's Birth of Venus among many other incredible works), admiring Michelangelo's David, or craning your neck to admire the Sistine Chapel on your Italy bucket list, central Italy is the place to be.
Visit Everywhere in Italy For…
While most visitors will need to choose which part(s) of Italy to visit during your trip, one thing is for sure: whether you're visiting northern Italy, southern Italy, central Italy, or so combination thereof, you definitely won't forget that you're somewhere in Italy!
… delicious food and wine.
From sipping Barolo in Piedmont to a glass of Etna DOC in Sicily and just about everywhere in between, Italy is covered in wine regions.
And, that of course goes for the food, too: local pasta, meats, cheeses, and more will grace your table in either northern or southern Italy.
… magnificent art.
Every single one of Italy's 20 regions is home to artistic treasures, and you'll have a chance to enjoy them no matter where you go in Italy.
… architecture you'll never forget.
From the Sassi of Matera to the famous Duomo of Milan to Italy's many palazzi, some of Italy's best art can often be found on its buildings.
… gorgeous, varied landscapes.
Whether you're visiting the Dolomites and lakes of northern Italy, the beaches of the Amalfi Coast, or the rolling hills of Tuscany, you'll find a wide variety of landscapes to enjoy in each corner of Italy.
After all, while the examples above are some of the country's best-known landmarks, you can find grapes growing in each of Italy's 20 regions, stunning beaches in northern Italy (starting with Cinque Terre), and the Appenine Mountains stretching all the way south of the region of Calabria.
Northern Italy vs Southern Italy vs Central Italy: Final Decision
After reading a bit about the similarities and differences between northern Italy, southern Italy, and central Italy, I hope that one thing is abundantly clear: each and every one of them is worth a visit!
However, unless you're planning a short weekend break, there's no reason you have to choose just one corner of the country.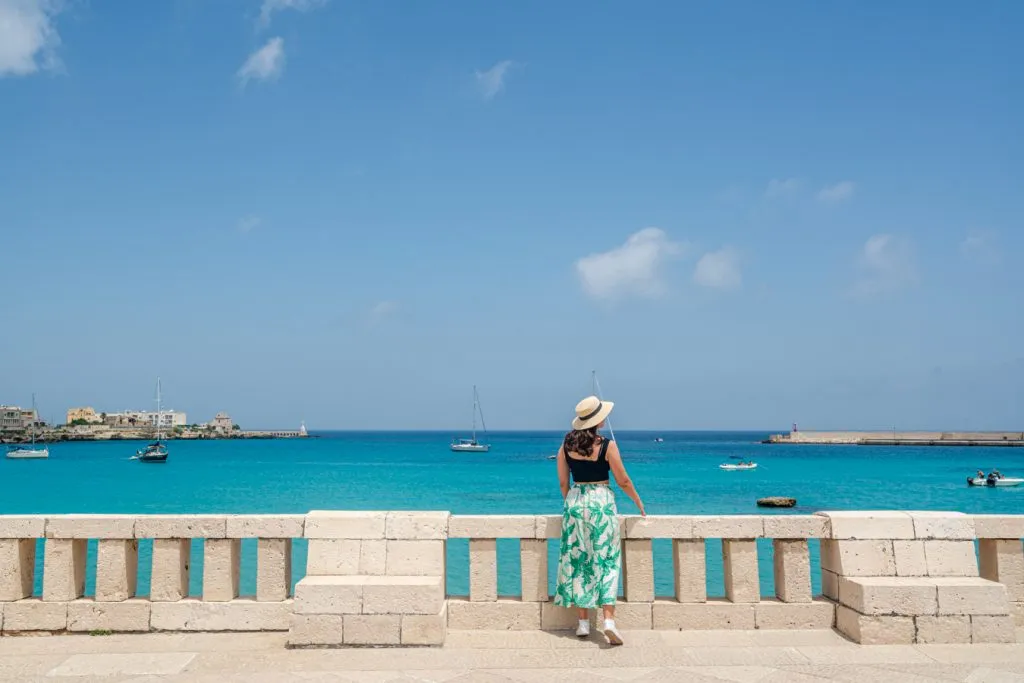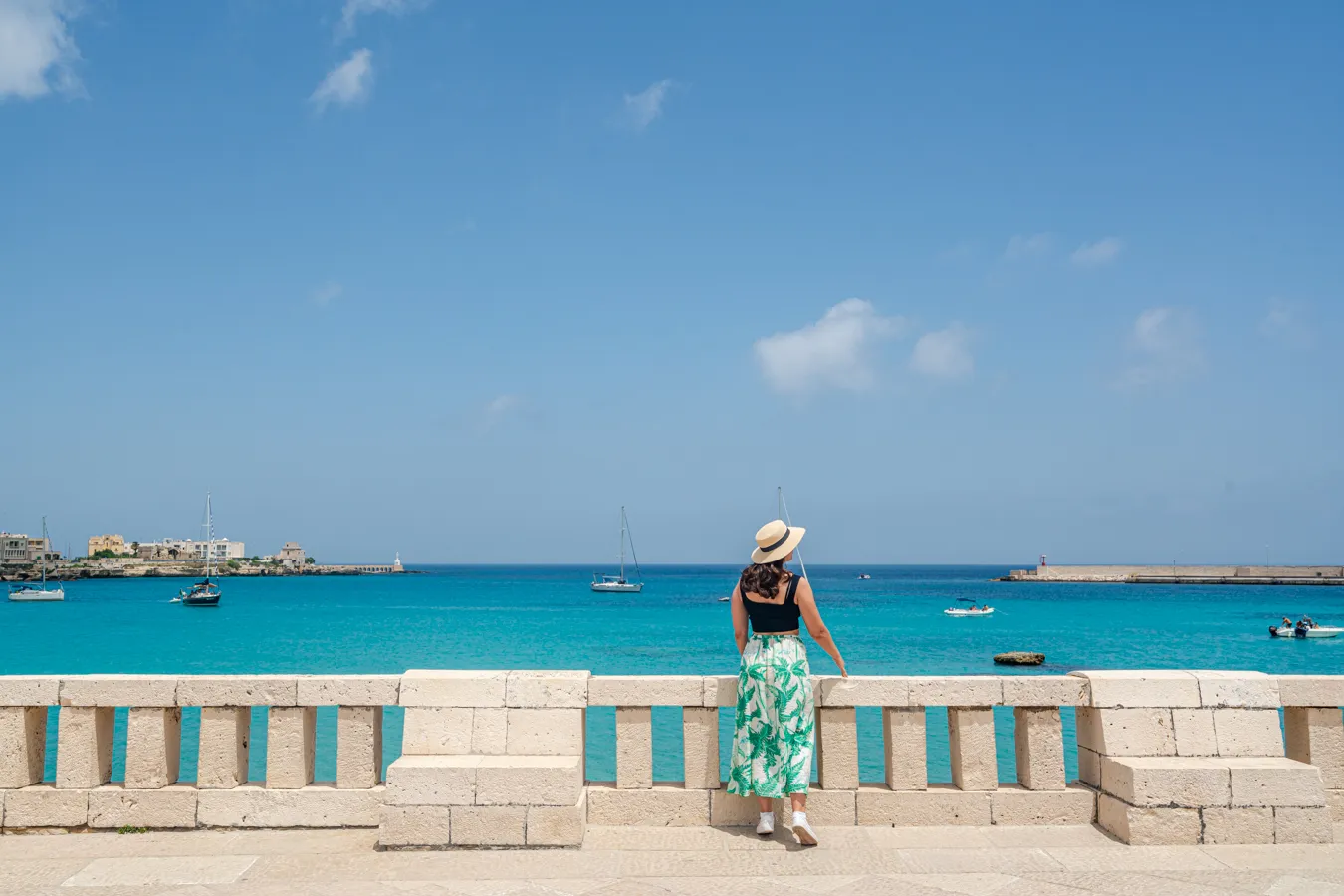 With even one week in Italy, you can easily sample two separate destinations and compare northern Italy and southern Italy first-hand.
If you'd rather travel slower and visit just one part of the country on your next trip, though, we recommend choosing one particular city, town, or travel experience that is most calling to you, and then building the rest of your itinerary from there.
After all, there's truly no "wrong" choice!
No matter where you land on the northern Italy vs southern Italy debate, you're bound to have an incredible trip filled with memorable food, wine, art, architecture, and more.