July 12, 2018
Your Complete Packing List for Europe in the Fall
Packing
After almost a year and a half of full-time travel, packing up our backpacks for multi-month adventures is starting to feel normal.
We have hit our stride with packing at this point–we know what we need, and what we can leave behind. If you're a regular reader, you'll likely notice some similarities between this post and our Ultimate Packing List for Central America & Mexico–we are still carrying many of the same things.
However, backpacking Europe in the fall while balancing a full-time work schedule on the road is a bit different than backpacking Central America without any time constraints, and our packing list for Europe reflects not only the different environment and culture, but our shifting priorities as well.
One thing is certain: we are still not, and likely never will be, very minimalist packers–while we try to keep things reasonable, we like to make sure we have the things we need and want while on the road.
If you're headed to Europe in the fall, here's hoping that this list helps you get started on your packing!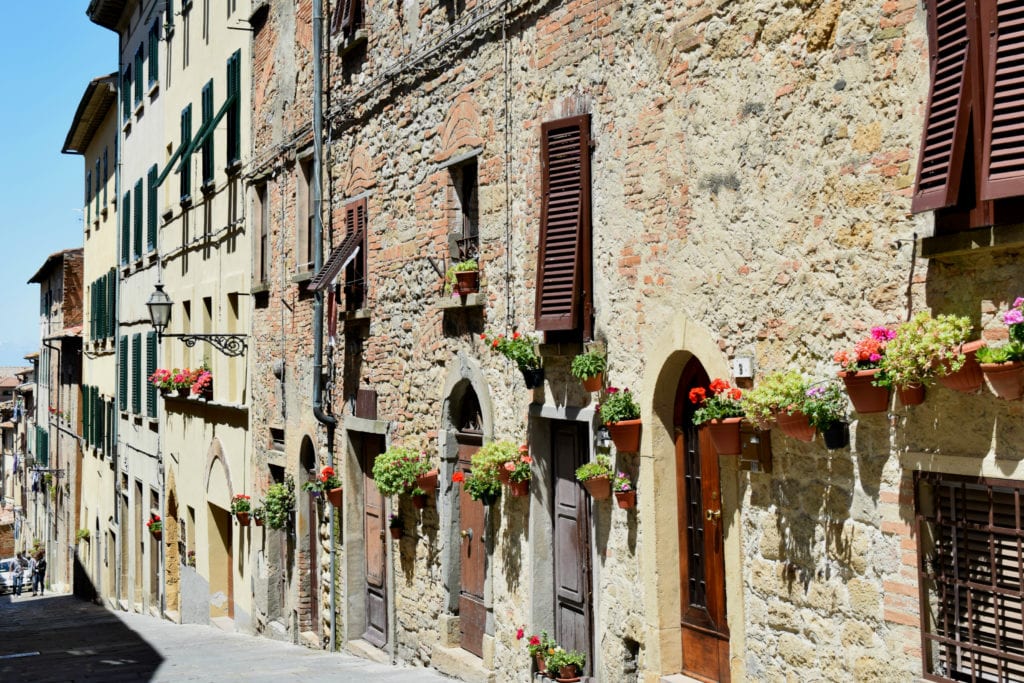 Packing List for Europe in the Fall:
Actual Luggage:
Our sturdy North Face Jester Backpack
has been downgraded after almost a decade of hard use–we still have it, but it's looking a little worse for the wear these days.
We updated to a swanky Swiss Gear backpack for our daypack, which has several different pockets including a laptop sleeve, and offers a little more protection to our laptops and camera gear while in transit (one of these days, we'll start carrying an actual camera bag).
Many thanks to my dad for gifting us this new bag!
Our original backpacks that we bought for our 2015 trip to Europe are still holding up perfectly–other than one tiny tear in Jeremy's bag, these things still practically look brand new! We recommend them both highly.
We hadn't racked up tons of travel experience when we bought these bags, and as a result, we bought ones that are a little too big–we'd probably each go down 5-10 liters in space if we were buying new ones today, but the difference isn't enough to justify buying new bags when ours have held up so well!
This purse is a few years old and reasonably beat up at this point, but as I only carry it on travel days, it doesn't bug me at all. Most importantly, it zips and can be carried across my body.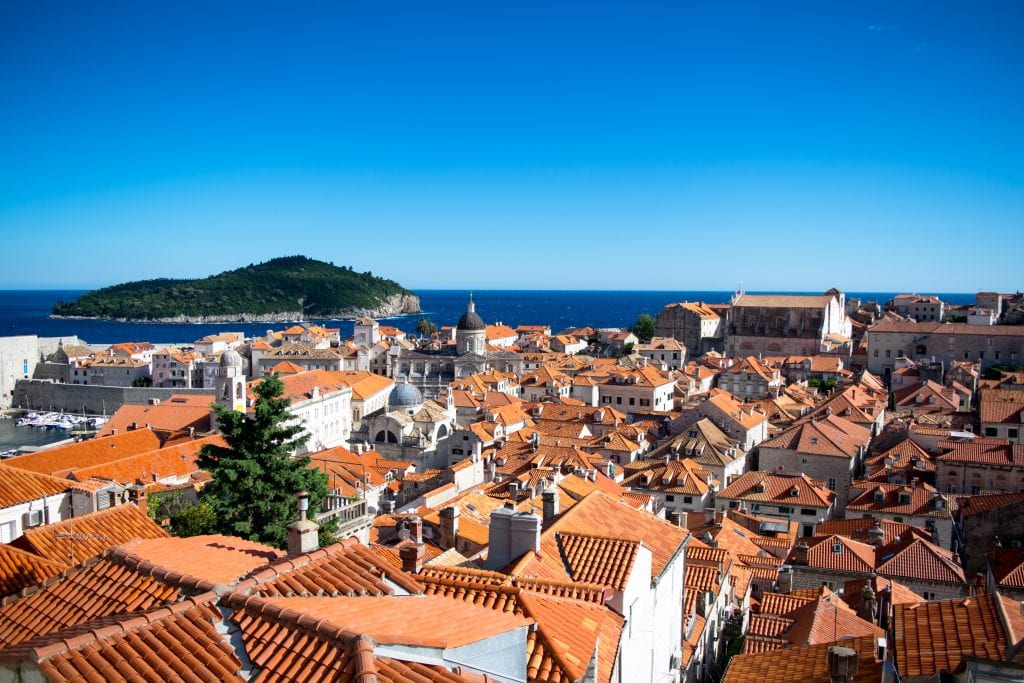 Camera Gear:
Virtually all of the photos we take for the blog and social media these days come from our Nikon D3300–our little starter DSLR has served us so well. We have learned so much on this camera, and we thoroughly recommend it to anyone looking to get into manual shooting for the first time.
At a price point of around $450 for the camera body and kit lens (or a little more if you go for the recently released and updated D3400
), you really can't beat it!
These days, we shoot all of our photos in RAW and edit them in Lightroom.
Our original tripod got stolen off the top of a chicken bus in Nicaragua, and we took the opportunity to replace it with a taller one: it's definitely worth the small amount of extra weight and space, at least to us!
The key to good selfies of the two of us, especially in natural/not crowded areas: at less than $10.00, it's a bargain.
As you can see, we're big believers in carrying extras of tiny, light, and thoroughly useful things (like battery chargers and lens caps): we've experienced one too many headaches trying to find replacements for specific things on the road to be bothered about a little extra space and weight.
It's a simple truth of long term backpacking: things will get lost, and things will break. Better to be prepared than wind up visiting five different camera stores in Chiapas trying to find a camera charger, only to end up paying more than double the Amazon price for one…
Miscellaneous Travel Gear:
We've been carrying these water bottles since high school, replacing them every couple of years as needed. They hold up incredibly well, are easy to clean, and are perfect for traveling!
If you're not sure these are the right option, check out other travel water bottle options on the market–don't resort to disposable ones if you can avoid it!
For hiking: no need to bring this if you're sticking to cities!
Whistles are incredibly inexpensive, incredibly small, and incredibly light. There's no reason to go hiking without one.
For a shorter trip to Europe in the fall, these probably wouldn't be necessary–but we're hoping to log some beach time in southern Europe before the weather turns cold, and want to be prepared.
We love this bag! It rolls up very small, it's incredibly light, and it holds up to 50 pounds! This is regularly our grocery bag and beach bag, along with whatever else we need.
If you're traveling carry-on only, leave this at home. If you're checking a bag, though, we highly recommend bringing one. Slicing fruit and cheese on the go, opening wine bottles, and having a small pair of scissors handy all in one small package make this a very useful gadget on the road!
Just in case we decide to go diving.
Money belts are somewhat controversial, but they work for us: Jeremy wears it and it is completely invisible on him.
We don't pull every little thing out of it, but simply put our "emergency" things in there (like passports and backup credit cards), and carry the cash we need for the day in a wallet like normal.
If I were traveling alone as a solo female traveler, I'd probably skip the money belt and check out something like these cute scarves–especially for a fall trip to Europe!
Skip spiral notebooks: they will scratch everything in your bag. Composition is definitely the way to go.
Pens x4

Pocket Sized Pack of Tissues

Extra Ziploc Bags

Reusable Laundry Bag
This is a recent addition to our packing list for Europe: now that Jeremy carries a MacBook Pro for work instead of us both carrying durable and inexpensive Chromebooks, we decided it was time to update security a little bit.
Simply secure this safe to the strongest thing in your hotel room–the base of the toilet or a pipe under the sink, for example, and everything inside will be reasonably secure.
We are big fans of these phones: they are less expensive than iPhones but have very similar specs, are all unlocked, charge incredibly quickly (a full day's charge in half an hour!), have decent cameras, and hold two SIM cards at the same time–a bonus for travelers who often bounce back and forth to different destinations.
The OnePlus 5
recently came out, and we would pick those up if we were shopping for cell phones today.
Copies of Passports (on Dropbox & hard copy)

Actual Passports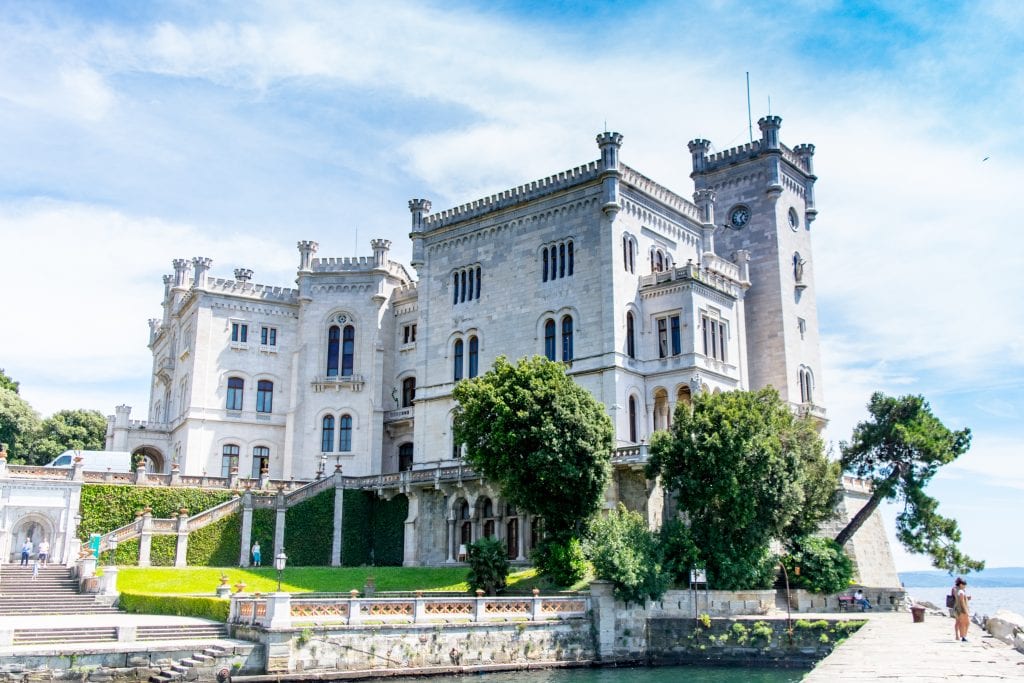 Portable Pharmacy:
I have been obsessed with these since wearing them on my day trip to Cape Lookout! No more drugging myself into a stupor with Dramamine every time I so much as look at a boat–these Sea Bands are the perfect cure for my motion sickness.
I cannot wait to finally take some sailing excursions!
Excedrin Migraine

Ibuprofen

Allergy Medication

Hydrocortisone Cream

Antibiotic Ointment

Bug Spray

Sunscreen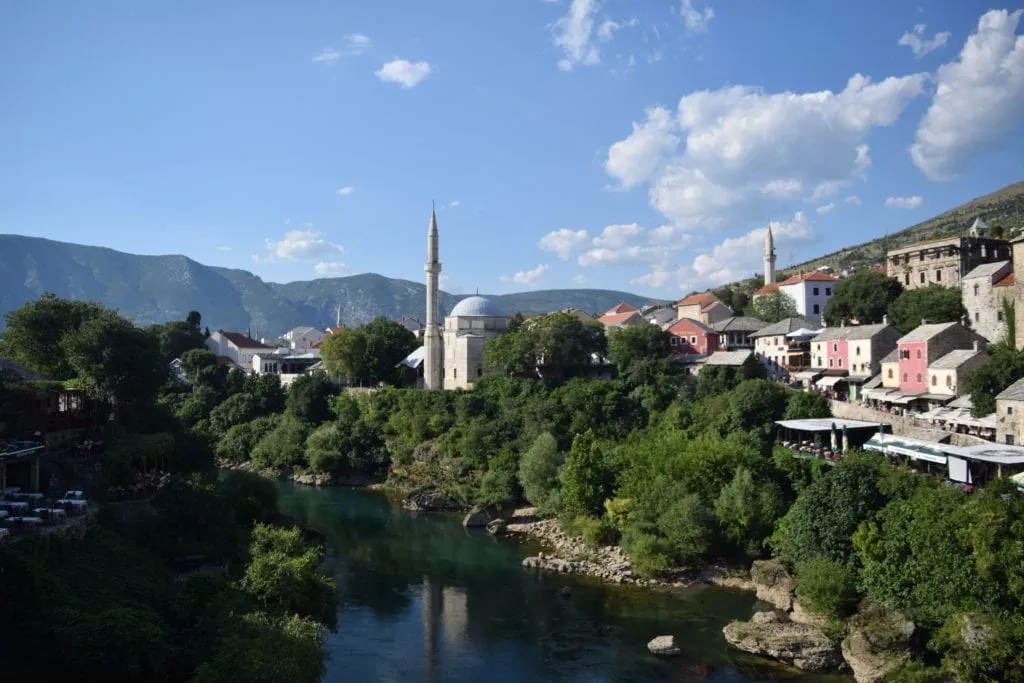 Female Packing List for Europe in the Fall:
Kate's Clothes:
Dresses x 6 (2 maxi, 4 short)
Clearly, I love wearing dresses: if you're more of a pants-and-shirt type, you'll probably want to swap some of these dresses for more tops (or just skip them entirely if you're a lighter packer than us).
Tights x 2

Skirts x 2 (1 maxi, 1 short)

Shorts x 1
Short Sleeve Shirts x 3

Tank Tops x 5

Cardigans x 3

Pullover x 1

Jackets x 2

Long Sleeve Shirt x 1

Sweaters x 3
Work Out Pants x 2

Work Out Shorts x 1

Work Out Shirts x 2

Sports Bras x 2
Bikinis x 3

Sunglasses x 1
Underwear x 14

Socks x 6

Bras x 2
Comfortable walking shoes (that are ideally also at least semi-fashionable!) are a must when traveling.
Flip Flops x 1

Hiking Boots x 1
The hiking boots aren't completely necessary, but after a year and a half of not buying or packing any on trips due to the conventional wisdom that they're not needed, we're really tired of not having them! We have some hiking planned in Europe this fall and cannot wait to have boots along for the ride.
As for daily shoes: my boat shoes are fairly beat up and toward the end of their life, so my plan is to wear them for our first few destinations, and then toss them and get a nice pair of daily wear boots once the weather (and my wardrobe) starts feeling more like fall.
We carry two of these: one holds medicine, the other holds my jewelry.
Engagement & Wedding Rings
I haven't worn my engagement and wedding rings during long term travel before, so I'm excited to keep them with me in Europe this fall!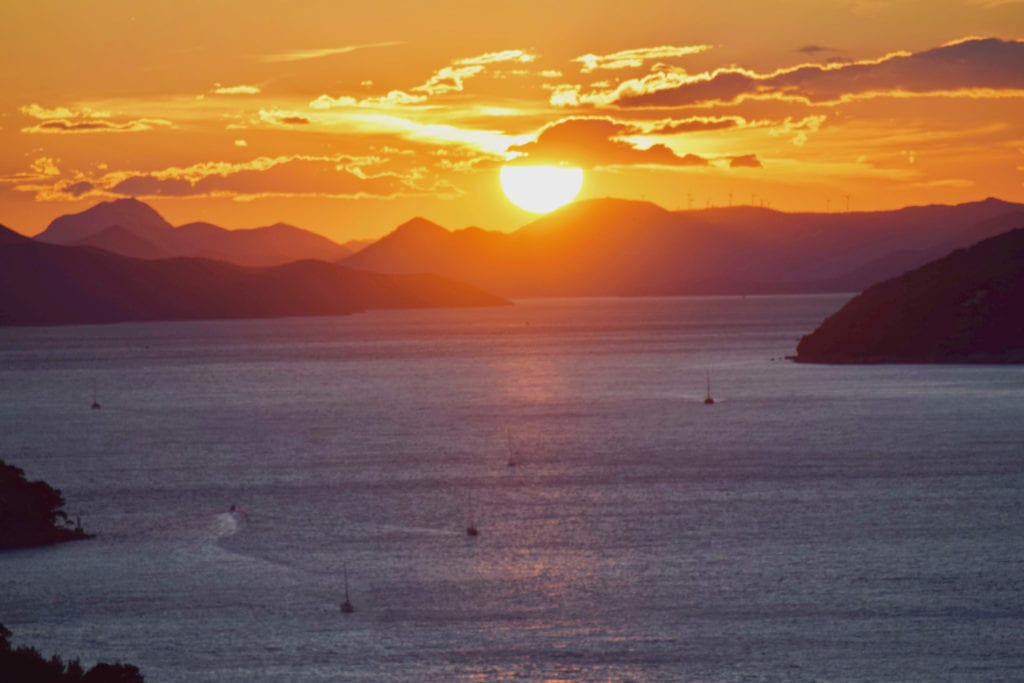 Kate's Toiletries:
Toothbrush (with plastic case for head)

Toothpaste

Floss

Retainers & Case
We love this shampoo: it's compact and light to carry, and it lasts forever! It is available cheaper in Lush stores than online, so if you have one near you, you may want to pick some up in person!
Conditioner

Razors

Shaving Cream
Contacts

Contact Solution

Contact Case

Glasses
I've been using this kit to do my eyebrows since high school, when a technician botched them just in time for senior prom. It is extremely easy to use, even on the road–all you need is a microwave! Each kit lasts me about six months, and I hope they never stop making them.
Travel is hard on my skin, sadly, but this stuff keeps it reasonably happy. I started using this system this summer and swear by it!
Hair Ties

Hairbrush

Wide Tooth Comb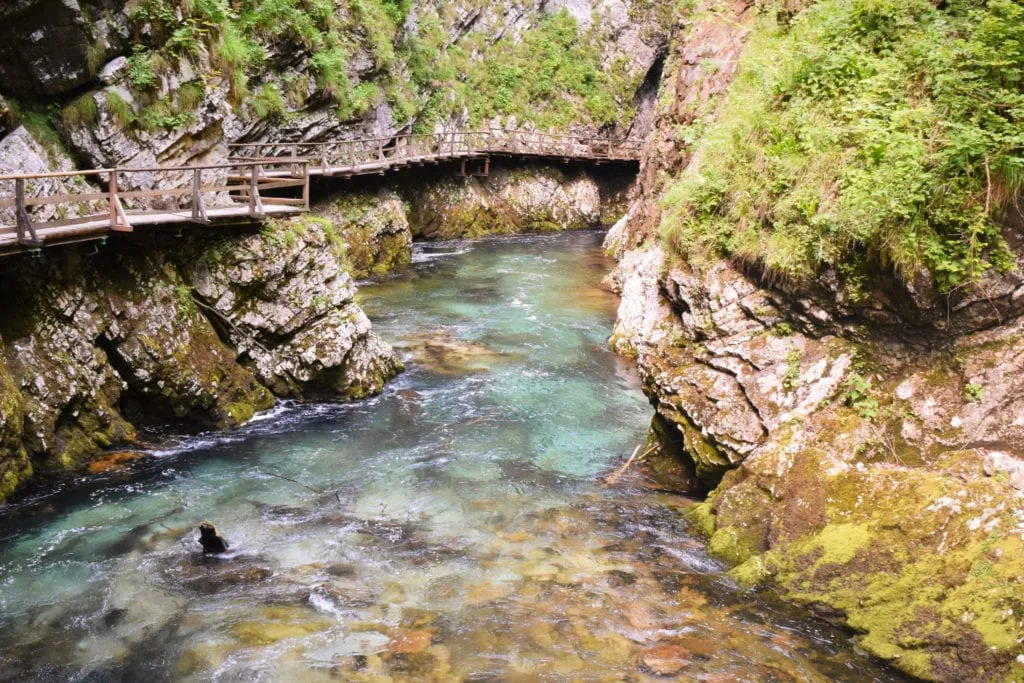 Kate's Makeup:
Given that I don't wear makeup every day, I carry quite a bit of it–but oh, well. It's a small amount of space and weight at the end of the day, and I like having it available to me when I want.
Travel Tip:

Place cotton rounds inside each of your compacts, on top of the makeup. I place one in each "dry" product (powder, eyeshadow, blush) and carry them on planes with me rather than checking them–I've never had a single issue with a compact breaking since I started doing this!
Lipstick

Vaseline

Makeup Remover
Male Packing List for Europe in the Fall:
Jeremy's Clothes:
T-Shirts x 5

Long Sleeve Waffle Shirts x 1

Sweater x 3

Long Sleeve Button Down Shirts x 3

Jacket x 1
Slacks x 2

Jeans x 1

Casual Shorts x 2

Work Out Shorts x 1
Casual Shoes x 1

Flip Flops x 1

Hiking Boots x 1
Belt x 1

Socks x 7

Underwear x 10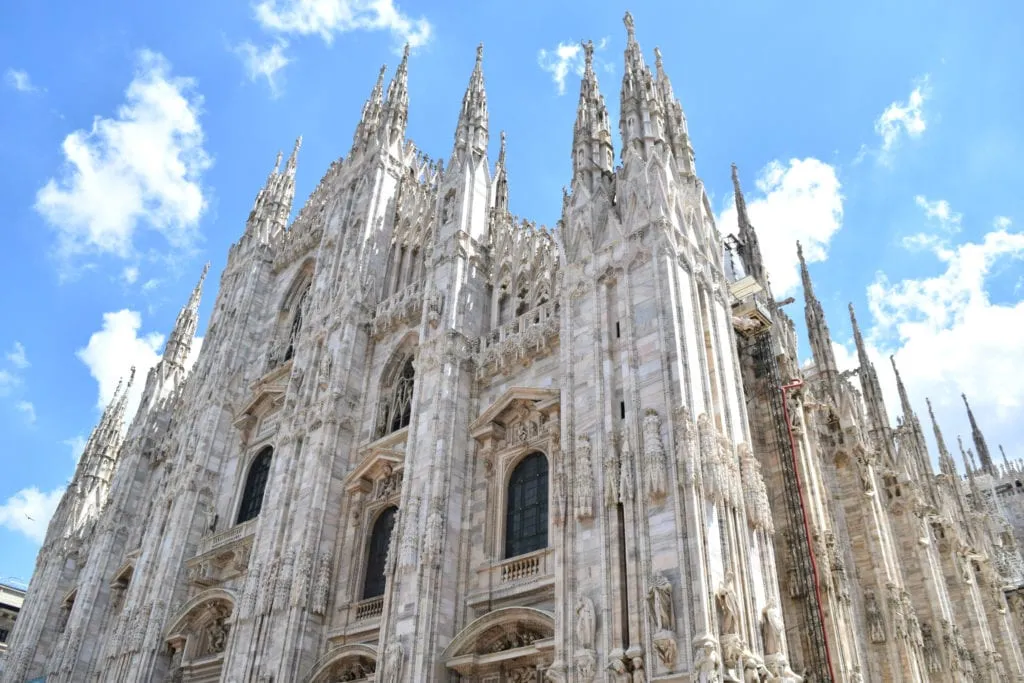 Jeremy's Toiletries:
Toothbrush (with plastic case over the head)

Toothpaste

Floss
Contacts

Contact Solution

Contact Case
Of course, Jeremy and I share several of our toiletries, but I listed them under both of us to avoid confusion.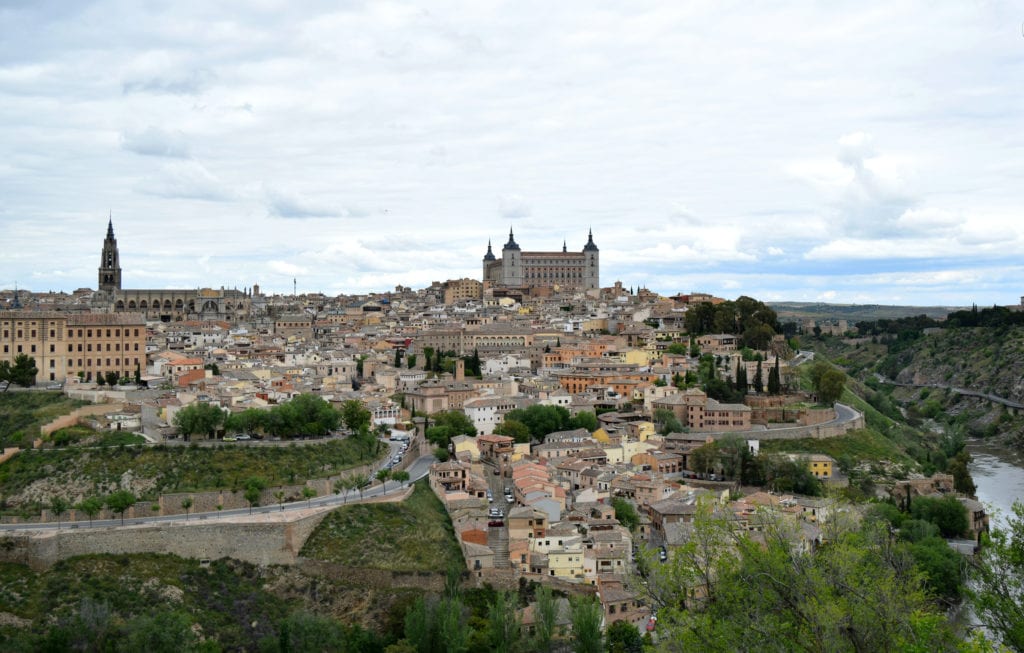 We are headed to Europe this fall for approximately three months: we plan to be there from late August to late November. Though we may always get a wild hair and decide to go somewhere completely different, right now we're planning on sticking around Central and Southern Europe, so our packing list for Europe in the fall reflects those climates.
If you're going for a shorter trip, you may be able to eliminate some of the clothes that aren't needed in whatever climate you're visiting–our bathing suits, for example, wouldn't be much good if we weren't planning on hitting at least on beach destination in September.
Last but not least: don't visit Europe without travel insurance!

We use and recommend World Nomads for their affordability, ease of purchasing, and the clarity of their contract.
Like it? Pin it!
Some links in this post are affiliate links. If you click through one of these links, we may earn a small commission at no extra cost to you. We are committed to only ever recommending products and services that we personally use and like.